With the small business and start-up boom at its height, companies strive to make their office the coolest and most attractive. This not only involves the people that work there, but their entire work environment. From the desk to the brainstorming nest, these offices have got what it takes to impress!

Moo - London, England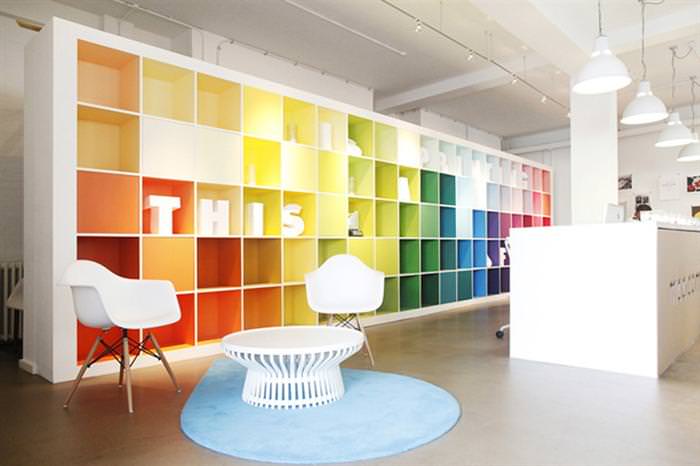 Moo is an online business card manufacturer based out of London, England. They strove for an office design that would reflect the vibrant business cards that they create. Each of the conference rooms in the office are named after a print color, like Yellow, Magenta and Cyan. Below the White Room is pictured, fitted with elegant couches and a colorful accent rug.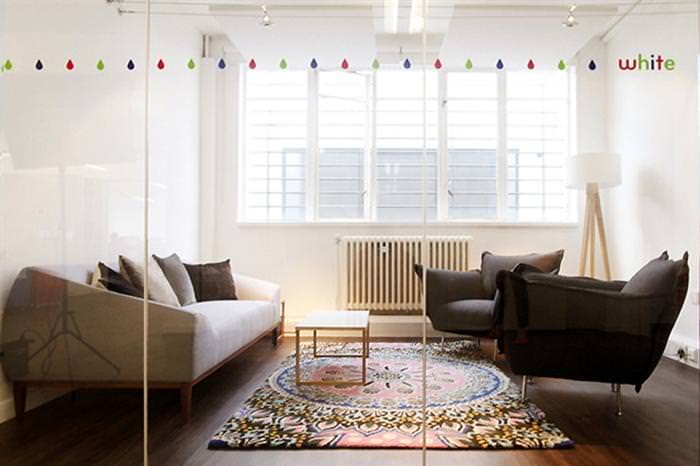 Dropbox - San Francisco, California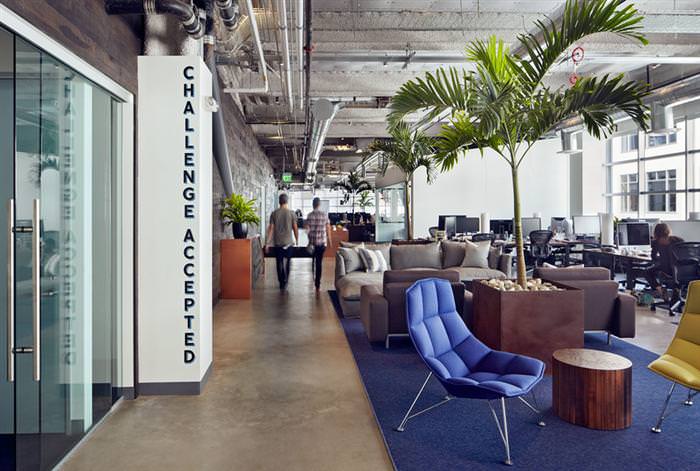 Dropbox is an online 'cloud-based' storage tool who's offices are based out of San Francisco, California. The entire office was designed by Boor Bridges Architecture and Geremia Design, and is meant to give off a warm sleek and modern feel. The entire space was furnished with artistic touches, including a ping-pong wall installation, and a music room, pictured below, with a grand piano and custom-made chandeliers.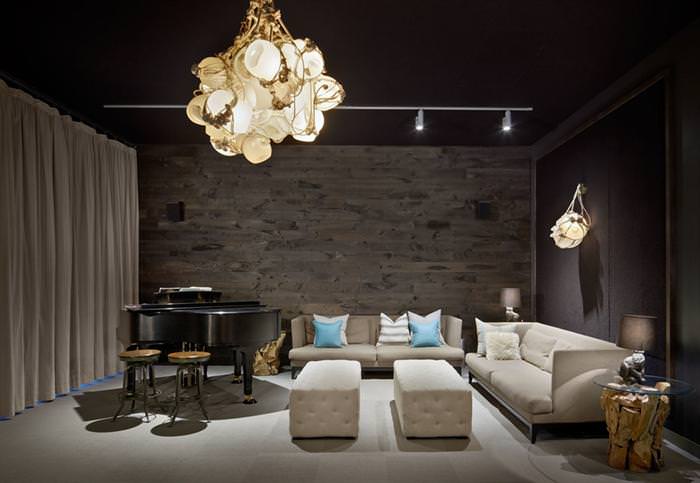 Skype - Palo Alto, California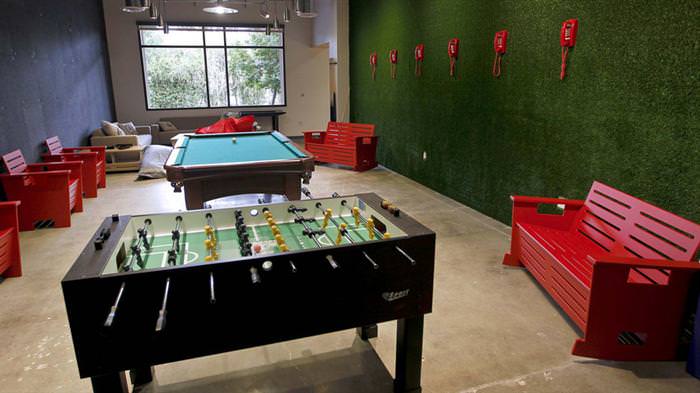 You've probably heard of and used the online video chat giant Skype's famous service, but you probably don't know a thing about their offices. Their California office space was designed with a sense of playful humor. Most of the workspace is open and speaks to the great outdoors, although there are cubicles for those that really want to focus. The slate-colored rocks that you see below are actually cushions for lounging.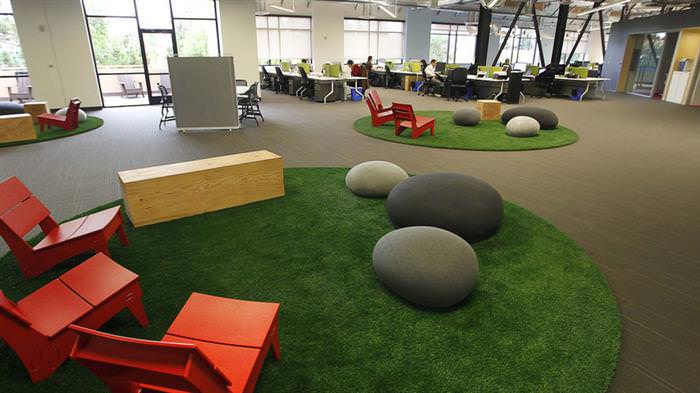 LivingSocial - Washington D.C.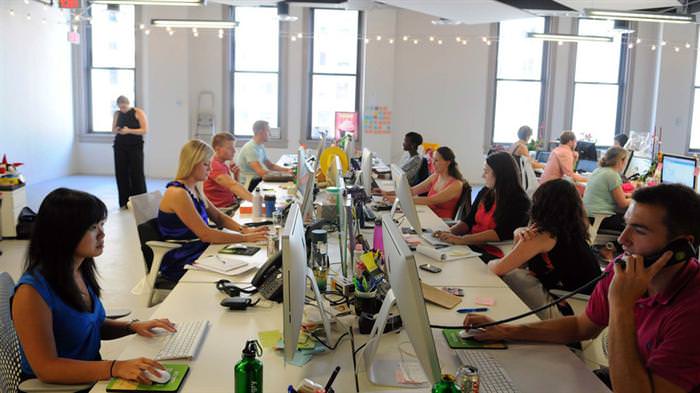 LivingSocial is an online platform bringing you the best deals in your area. It's workspace is located in Washington D. C. , the nation's capital, and sets out to mimic city life with exposed brick columns, posters of metro maps and greenery. The office has a number of fun meeting spaces to encourage movement and collaboration among employees.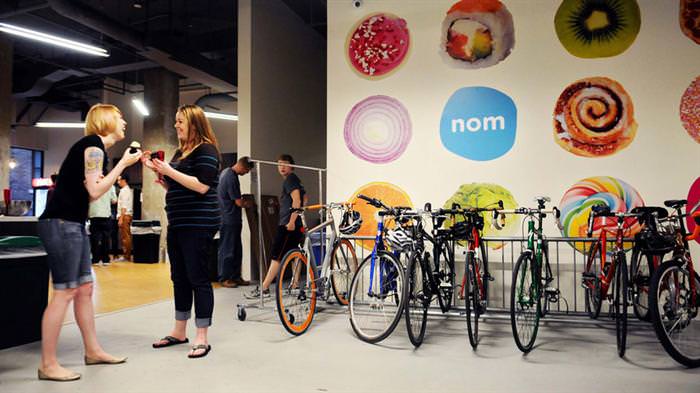 Path - San Francisco, California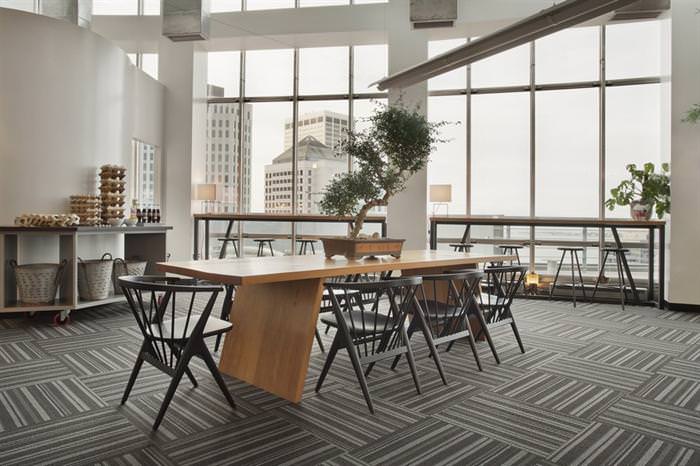 Path is a social network that allows users to share photos and messages with up to 150 of mobile phone contacts. Their San Francisco office pays hommage to Mother Earth with lots of wood furnishings, green plants and natural light. The conference rooms, pictured below, have large comfy couches and large chalkboards and whiteboards for brainstorming.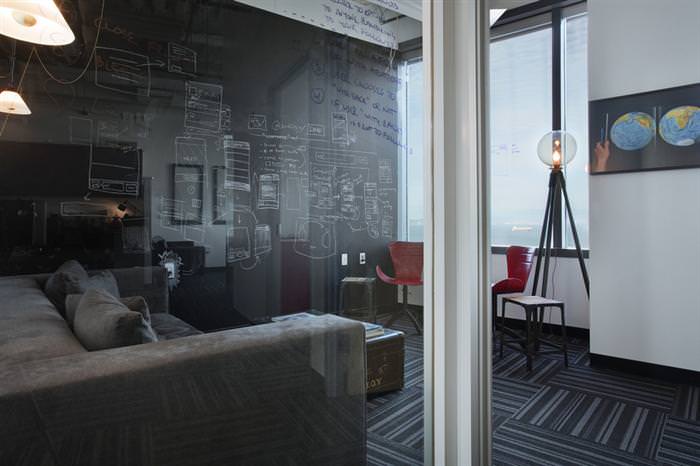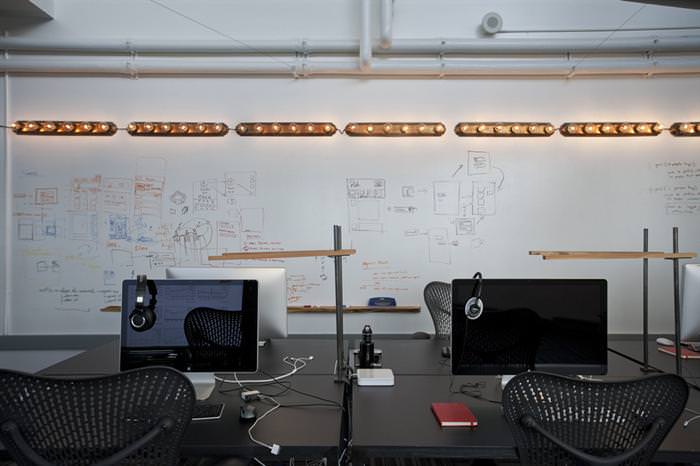 LivePerson - New York, New York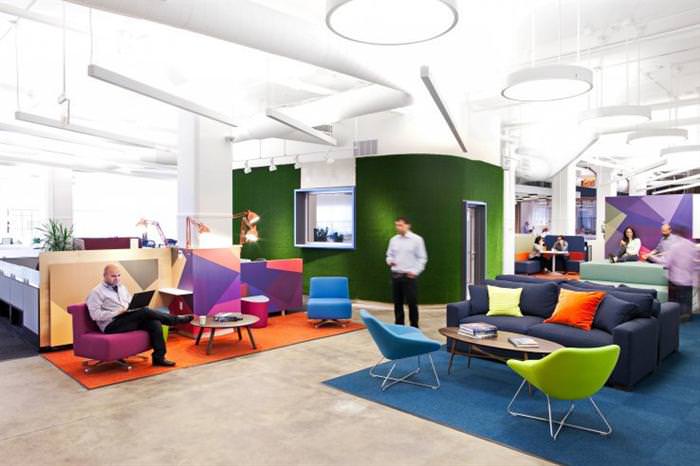 The popular online marketing firm LivePerson has a two-floor New York workspace that has a communal kitchen, in-house gym with bold colors and carpeted walls. The communal spaces, one of which is pictured below, are particularly special, with awesome carpets, couches and even hammocks.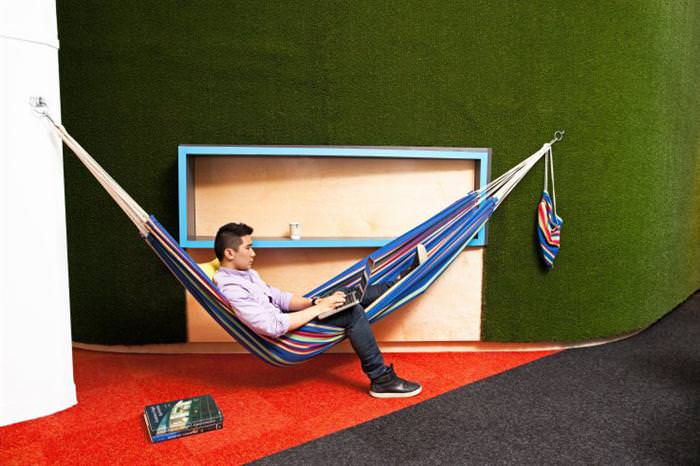 Etsy - Brooklyn, New York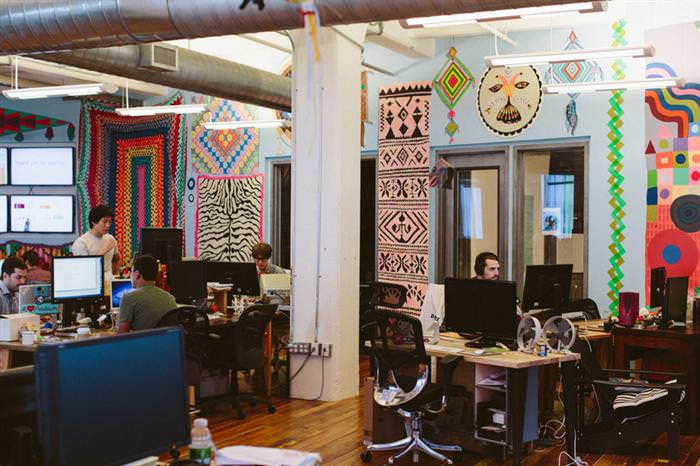 Etsy has quickly become the most popular outlet for novice artists and internet shoppers and their headquarters are based in hipster-central, Brooklyn. Their offices reflect the website's personality: cluttered, crafty and colorful. The office is outfitted with a number of unique tools like a t-shirt press, phone booths and fun toys and decorations.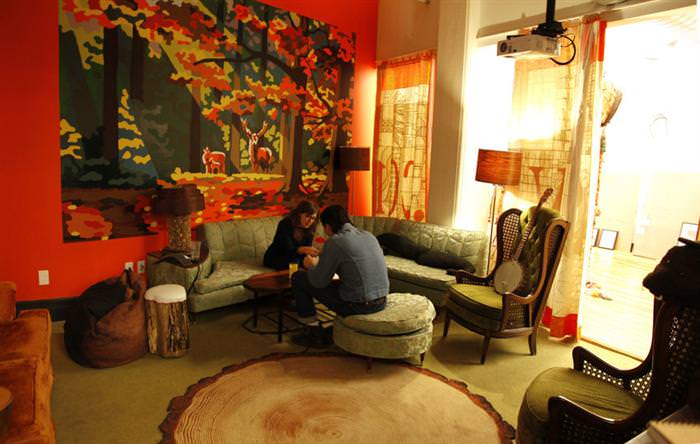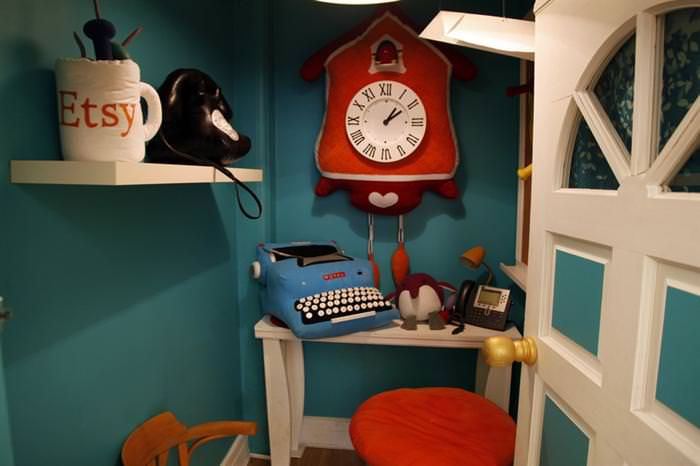 Epic Systems - Verona, Wisconsin


The medical software manufacturer Epic Systems has its headquaters in Verona, Wisconsin and they are beautiful! All of its hallways are themed, with the New York City Subway pictured above, a Medieval area meeting space below and an Indian Jones inspired tennel. The company's laundry service is even called the 'New York Sock Exchange'. These offices look more like a place to live than to work!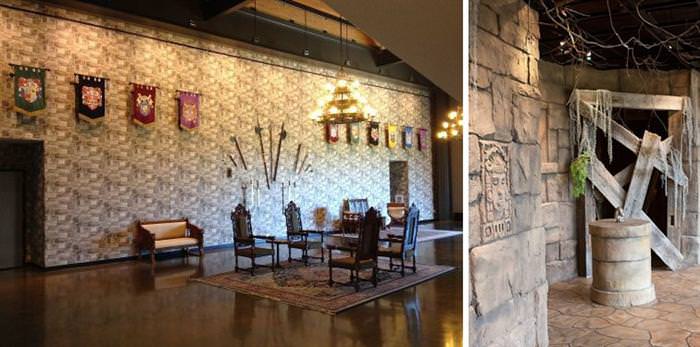 Airbnb - San Francisco, California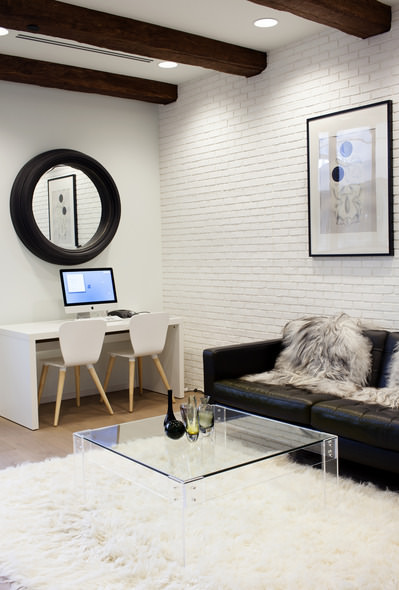 Airbnb is a service that helps backpackers and travellers find afforable accomidation - be it at someone's home or in a cheap hotel - but their headquarters are by no means cheaply designed. The headquarters were inspired by travel and the conference rooms were modeled after the site's most interesting locations. The room above was designed to mimic and Amsterdam apartment, and below, windows are embellished with green to simulate a city apartment building.

GitHub - San Francisco, California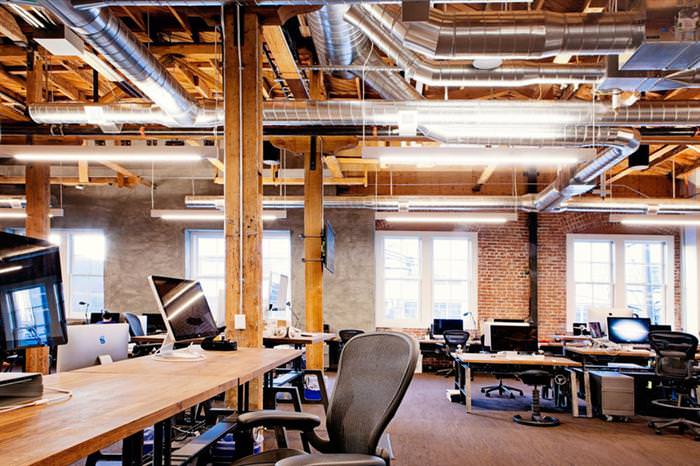 The open-source start-up GitHub had CustomSpaces design their minimalistic office with wood, brick, and vintage lightbulbs. The plus of working at GitHub is that a third of the office is devoted as an employee lounge and party area, with a DJ booth and a stocked bar. They even have a meeting room modeled off of the Oval Office (pictured below). Who wouldn't be impressed with this office?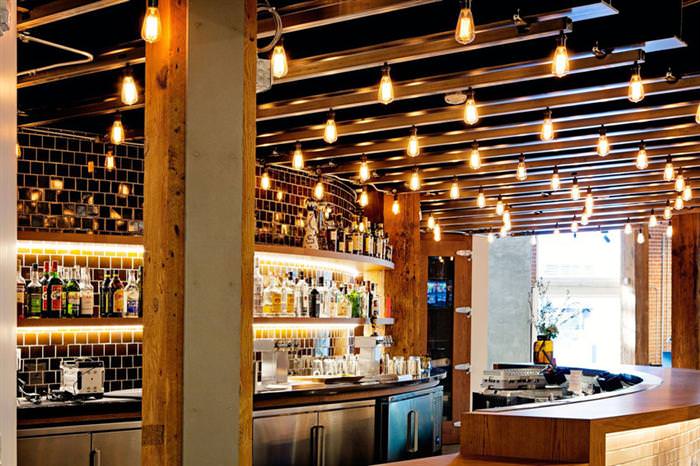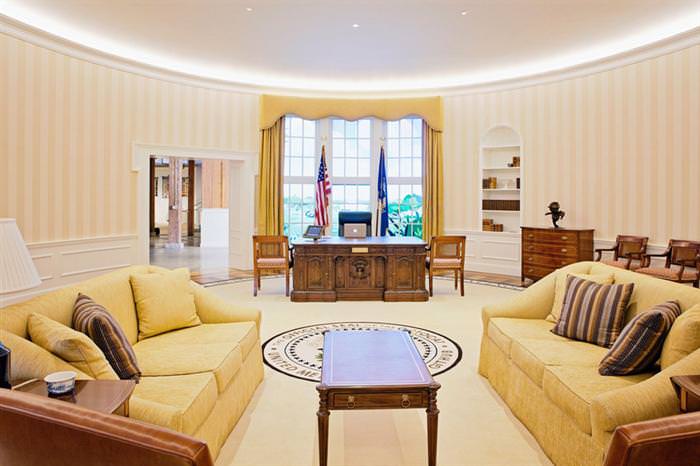 Box - Los Altos, California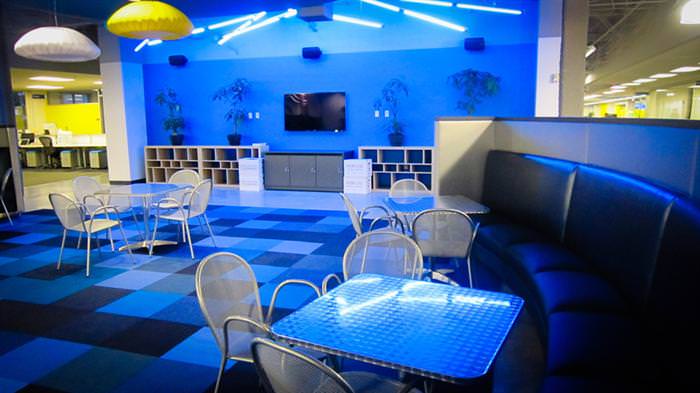 Box is a secure content-sharing site (similar to DropBox) and their offices are just as sleek as their business. The office has lots of blue and neon tones, making it feel like an 80's diner. There is even a two-story slide in the lobby, and employees must remove their shoes and shout 'All Clear!' before taking their trip down the slide.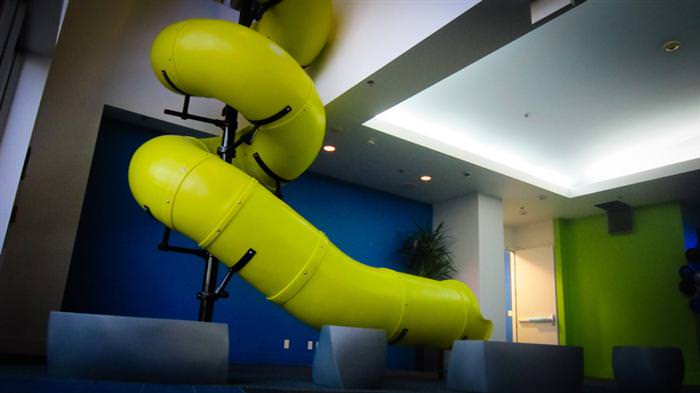 AOL - Palo Alto, California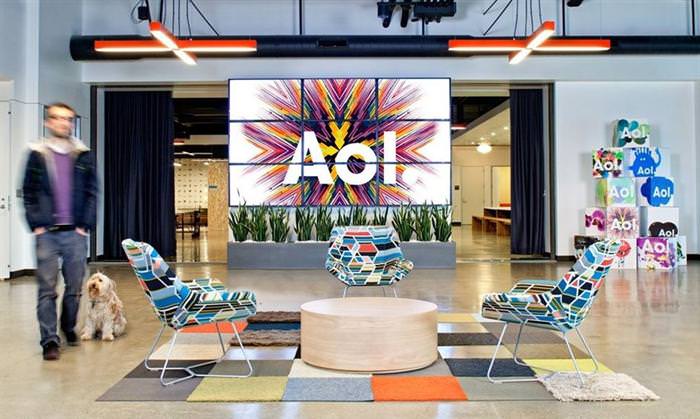 AOL's West Coast headquarters were designed to be industrial and impressive, with colorful upholstery, bold graphics and very creative lighting. All of the offices are glass (no privacy there) and are meshed between communial and recreational areas, like this pool table.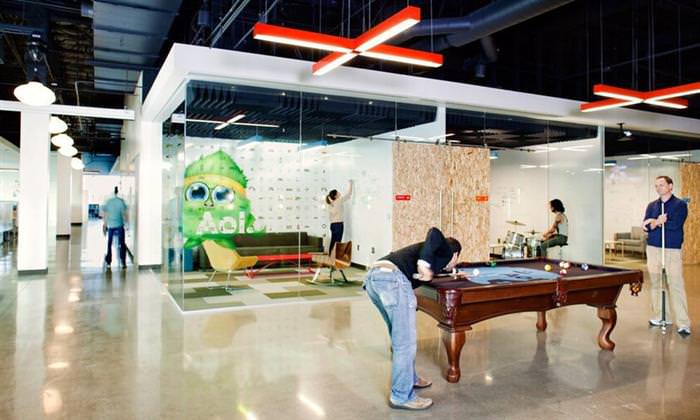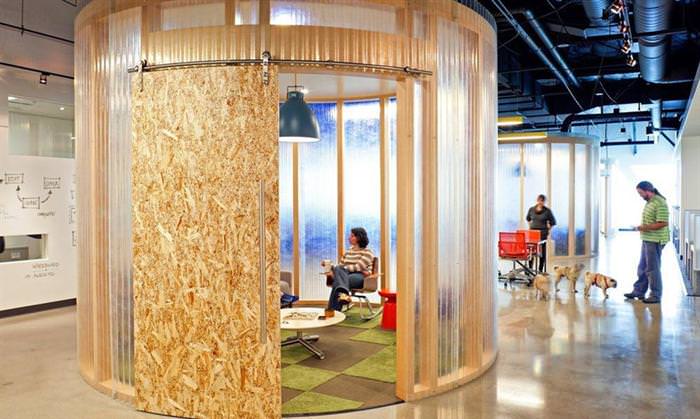 Evernote - Redwood City, California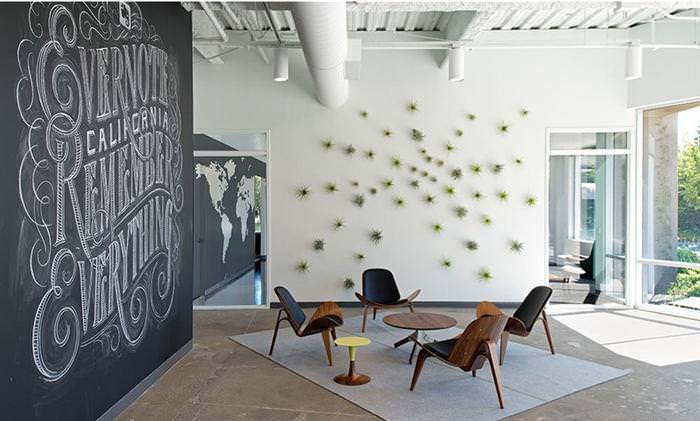 Evernote is a suite of software and services designed for notetaking and archiving. Their offices were designed to be simple and hark back to the beginning of notetaking - the chalkboard. Their motto 'Remember Everything' is sketched here on the wall for all the employees to remember. Most of the employees work in unconventional working spaces and there is even an cushioned staircase for impromtu meetings and collaboration.