If you recently chanced to walk by 270 Park Ave. in New York City, you were probably wondering what was going on on the construction site there. Well, we're here with all the info. A construction site since 2021 will soon be JP Morgan Chase and Co.'s new headquarters. This new architectural masterpiece is truly setting a new bar when it comes to sustainable construction - courtesy of Foster + Partners, the studio responsible for the project. Let's take a look at their legacy.
The tower's outer facade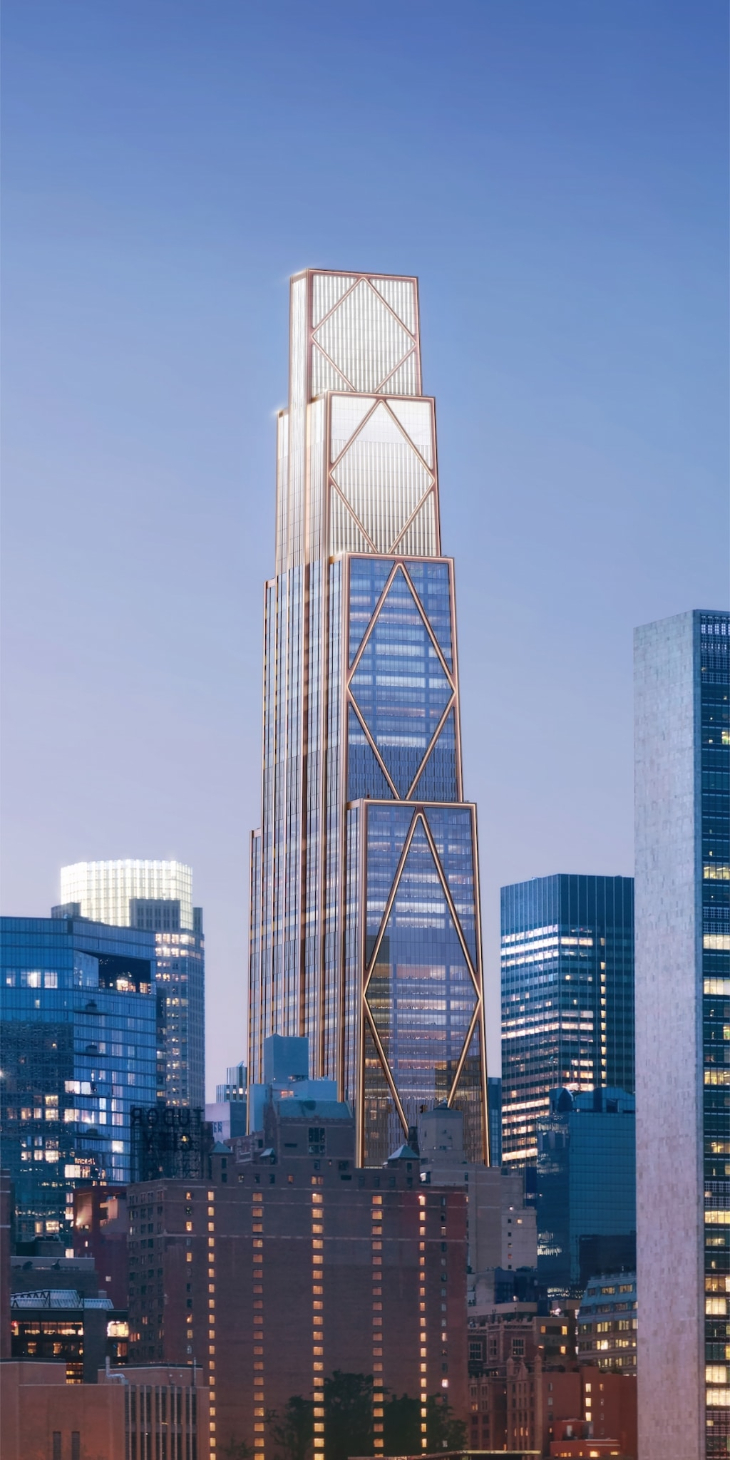 Image source: dbox / Foster + Partners
This new tower will rise 1,388 feet off-ground. It will be a 60-story skyscraper and New York City's largest all-electric tower with zero operational emissions. There will be an outdoor space reserved for employees, a public plaza, and integrated greenery.
This design is part of a larger ongoing project in New York City called Midtown East Rezoning. It is aimed at promoting modern office construction while improving public space.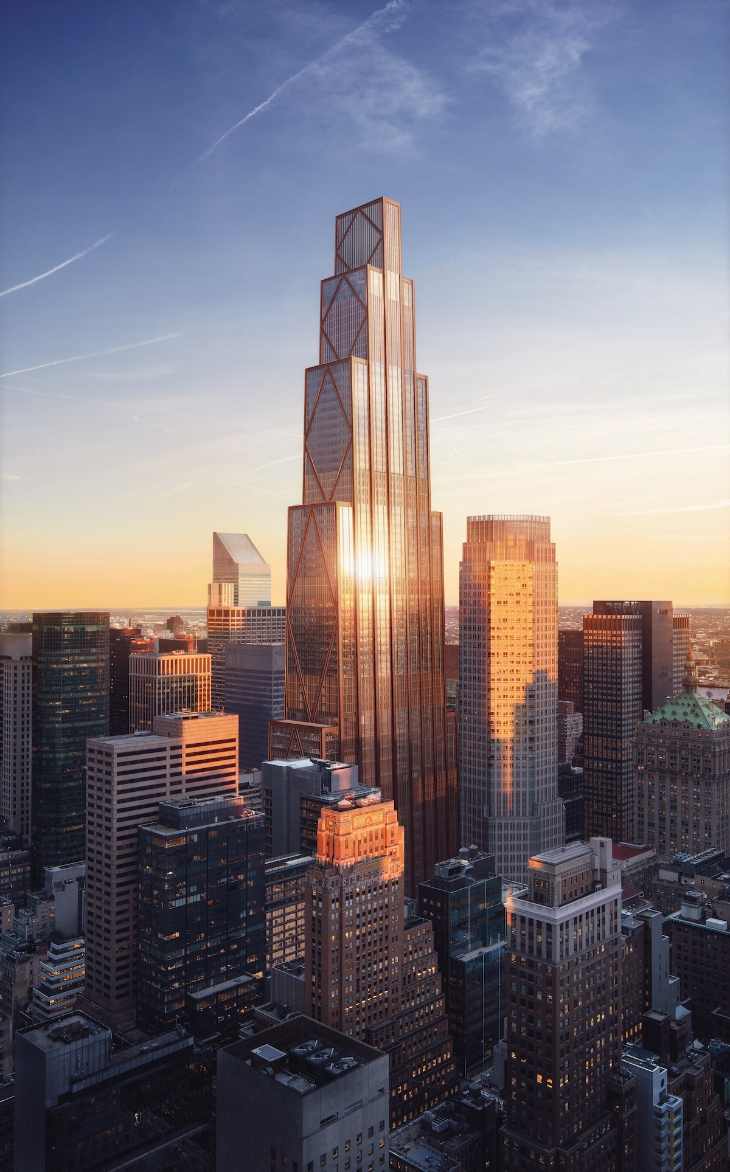 Image source: dbox / Foster + Partners
270 Park Avenue will be able to house up to 14,000 employees. The building will be raised about 80 feet off the ground, sitting on a triangular base that will touch the street level. This allows for the continuity of the public space, wider sidewalks, and enhanced views.
The building, spending over 2.5 million square feet of space, will also incorporate a sophisticatedly designed natural airflow system that will allow both fresh air and natural light into the building, enhancing the overall wellness and health of the employees.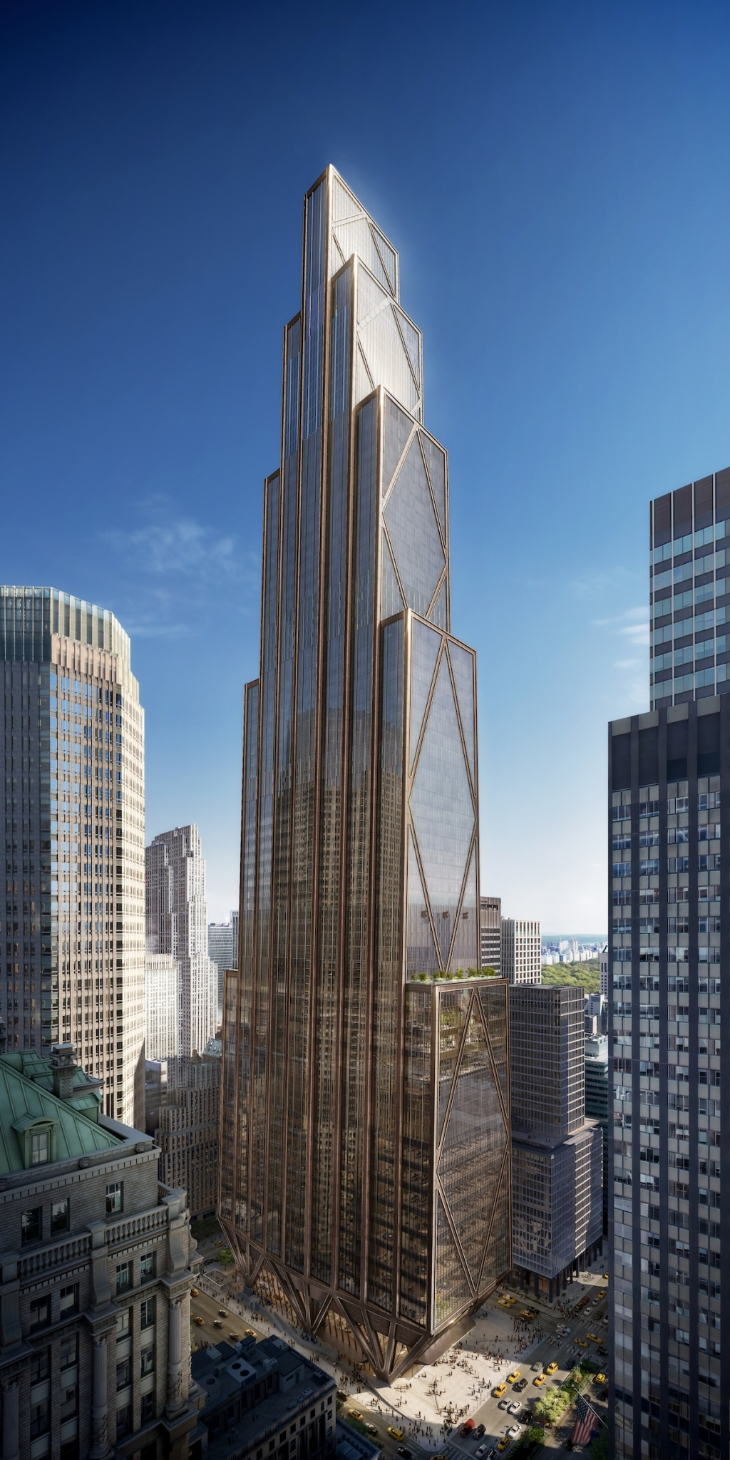 Image source: dbox / Foster + Partners
Ground level entrance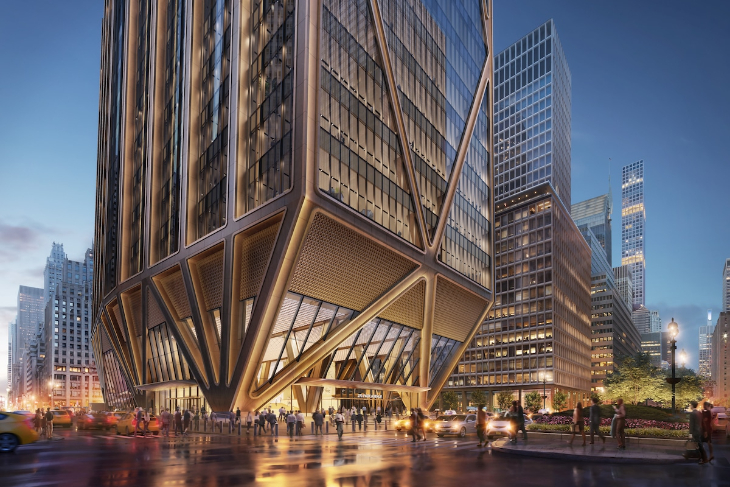 Image source: dbox / Foster + Partners
The previous facility, designed in the late 1950s, could only accommodate about 3,500 employees. The new one will quite literally be built on its ruins, using up to 97% of upcycled material from the previous construction. It will offer almost 3 times more outdoor space on the ground level.
Simulation of the entrance hall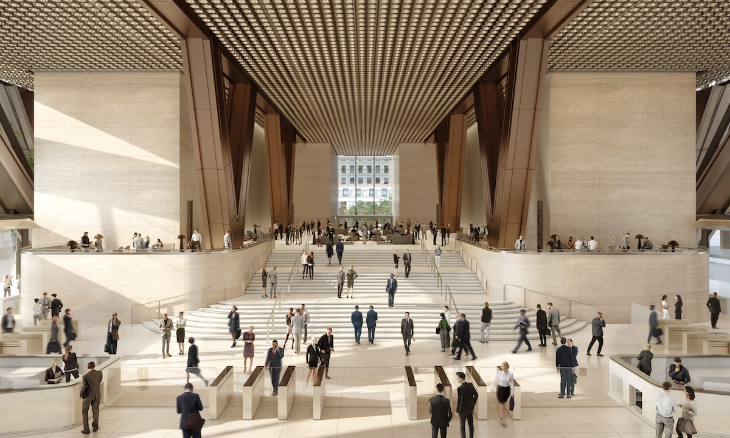 Image source: dbox / Foster + Partners
In terms of renewable energy and prolonged sustainability, the building will use artificial intelligence and sensors to respond to its environment and adjust energy efficiency. The entire building will be powered by a renewable energy source from the New York State hydroelectric plant. Water usage will be reduced by at least 40% compared to water usage in the previous facility, and there will be automatic solar shades on the facade.
But the firm didn't think only of the environment. Employees can also expect up to 50% more communal space, as well as 25% more personal space per employee. There will also be a health and wellness center, including fitness areas, physical therapy, medical services, maternal rooms, and meditation and prayer spaces.
Indoor public spaces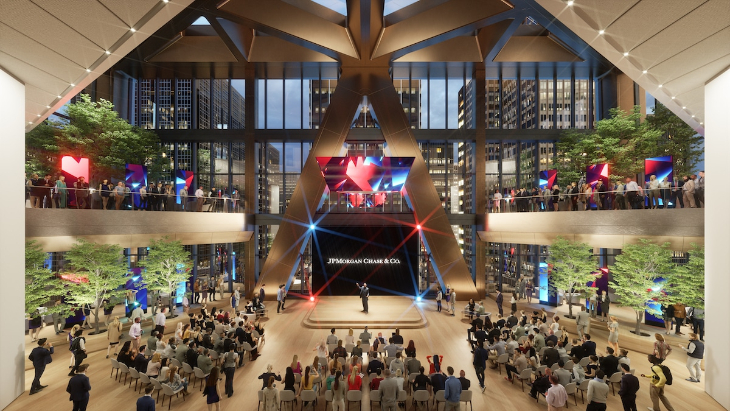 Image source: dbox / Foster + Partners
As another measure of health, journeying through the building, both as a visitor and as an employee, will be mostly touch-free. 270 Park Ave. will be the most connected, data-driven skyscraper in New York.
In terms of design, vision Chakrabarti, project design collaborator and founder of practice for architecture in urbanism sums it up perfectly, "the new 270 Park will earn its place among Manhattans revered jazz age skyscrapers."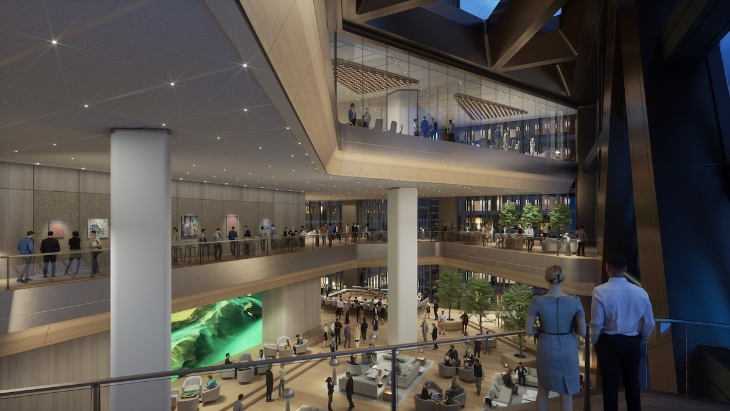 Image source: dbox / Foster + Partners
How the building will integrate into the New York skyline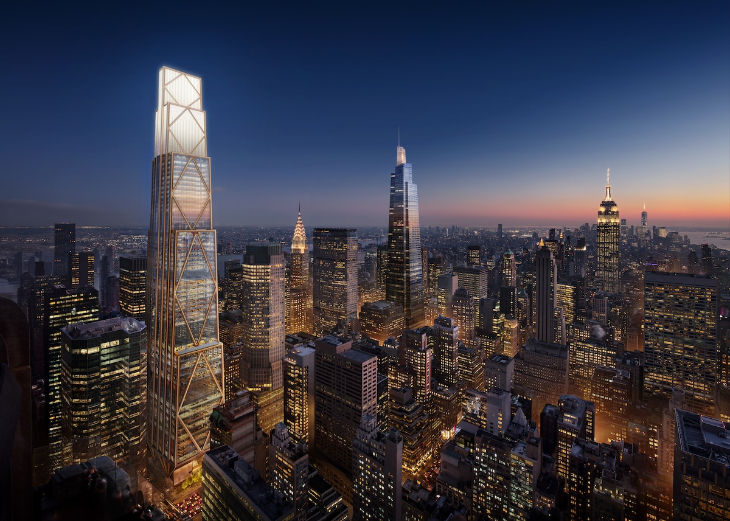 Image source: dbox / Foster + Partners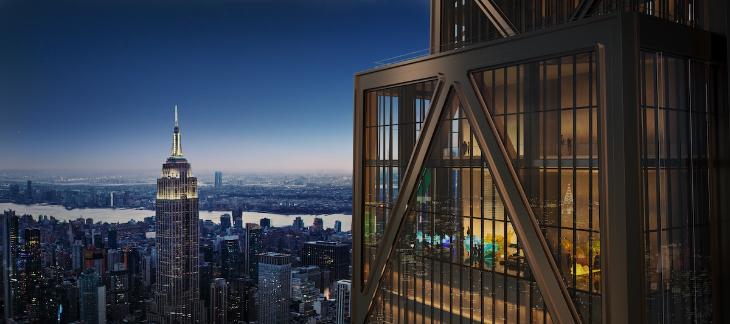 Image source: dbox / Foster + Partners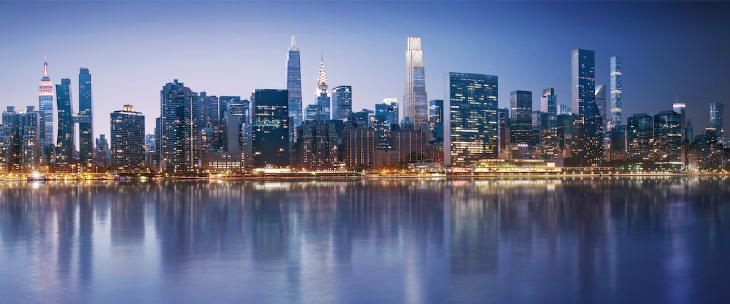 Image source: dbox / Foster + Partners
Watch a video simulation of the building: