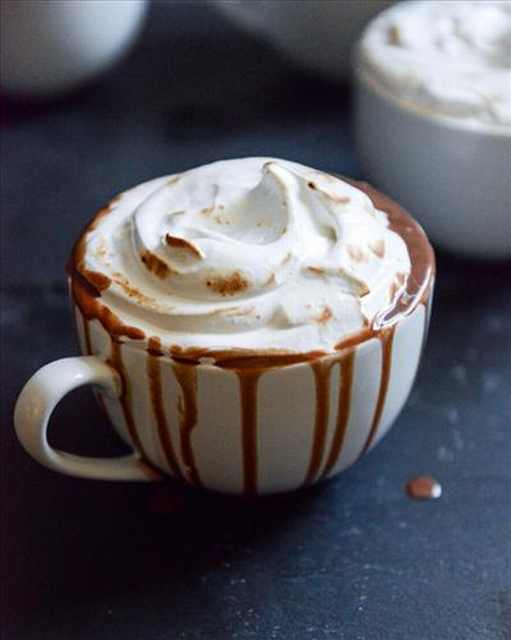 Recipe Makes: 6-8 servings

Time: 25 minutes

Ingredients:

For the hot chocolate:

2 (14 ounce) cans of coconut milk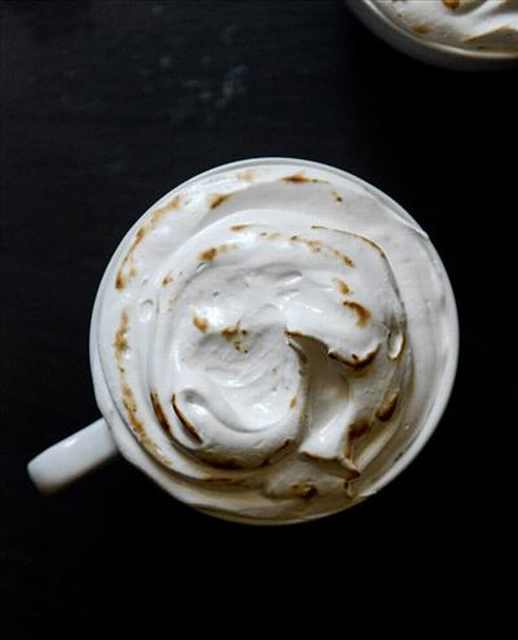 1 1/2 cups of heavy cream
3/4 cup milk
2/3 cup sweetened condensed milk
12 ounces dark chocolate, chopped
1 teaspoon vanilla extract
1/8 teaspoon nutmeg

For the marshmallow cream:

2 large egg whites
1/2 cup granulated sugar
1/8 teaspoon cream of tartar
1/2 teaspoon vanilla extract

To make the hot chocolate, combine the milks, cream, chocolate and vanilla extract together with the salt and nutmeg in a large saucepan. Stir the mixture constantly until the chocolate melts and the mixture is well heated. Pour the hot chocolate into mugs.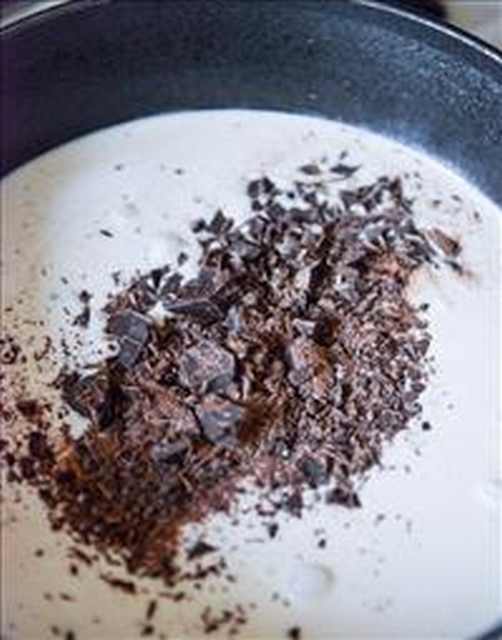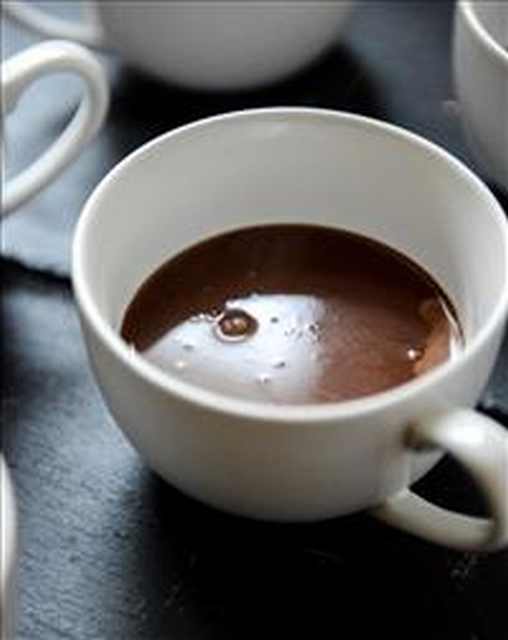 For the marshmallow frosting, combine the egg whites, sugar and cream of tartar in a heat-proof bowl or the bowl of your electric mixer. Place the bowl over a pot of simmering water, and whisk the mixture constantly for 3-4 minutes until the sugar has dissolved and the egg whites are slightly warm. Immediately remove the bowl and place it near your standing mixer or a bowl with the whisk in hand. Using a standing mixture or just the whisk, beat for about 6-7 minutes slowly at first and then faster until the mixture is glossy and thick. Then add in the vanilla extract and combine well.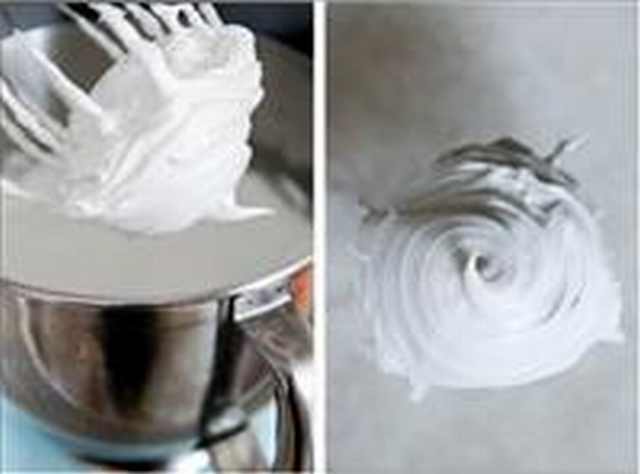 Now, add the cream to your hot hot chocolate, and enjoy every single sip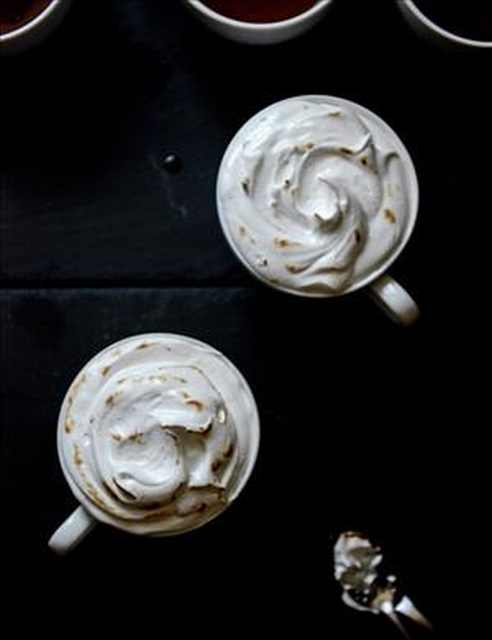 Make Warm and Spicy Chai Tea at Home!
Make Your Own Gingerbread Hot Chocolate
5 Teas You Need to Drink and How to Make Them
4 Utterly Delicious Winter Cocktail Recipes
8 Amazing Health Benefits of Oolong Tea!