Squirrels are extra cute but at the same time, they are known to be very cautious and difficult to get close to. That's what makes the squirrel photos of Geert Weggen even more special. The Dutch-Swedish wildlife photographer has a knack for capturing the adorable critters. If the name and concept sound familiar to you, it's because we have previously shared some of Weggen's work in the article An Intimate Window into the World of Squirrels.
At first, Weggen bribed squirrels onto his balcony with nuts and berries, in order to take their pictures. Over time, as he gained more experienced, Gerren's compositions became more and more elaborate. Today he uses miniature props to create whimsical scenes starring the squirrels. When you'll see these fairytale-like scenes, you will undoubtedly agree that the second installment of Weggen's squirrel portraits was due.
1. It's always time for tea somewhere in the world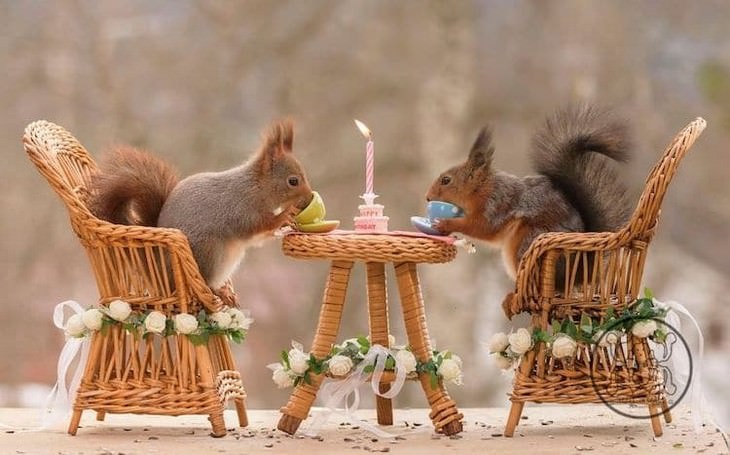 2. Romantic gesture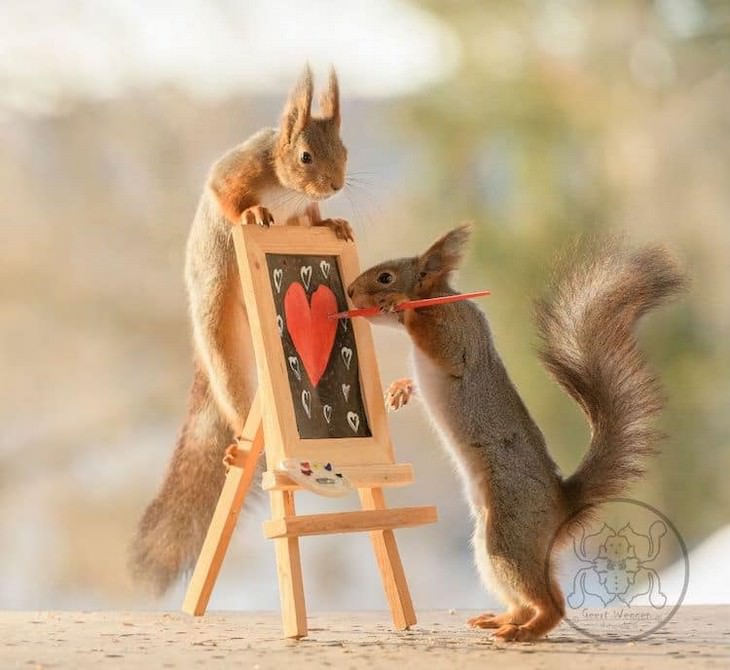 3. Sing with me!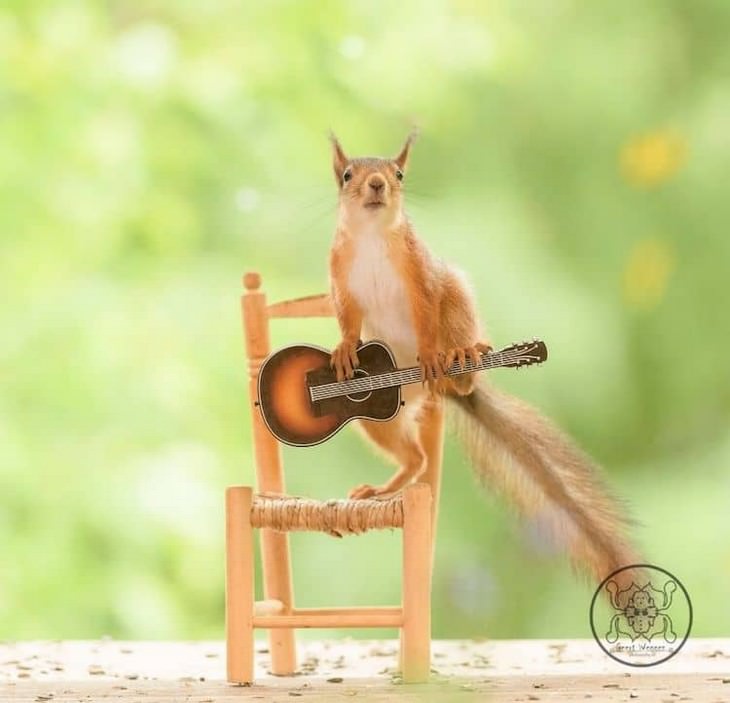 Related: Cute Squirrels Pose in Costumes and Steal Hearts
4. Extreme sports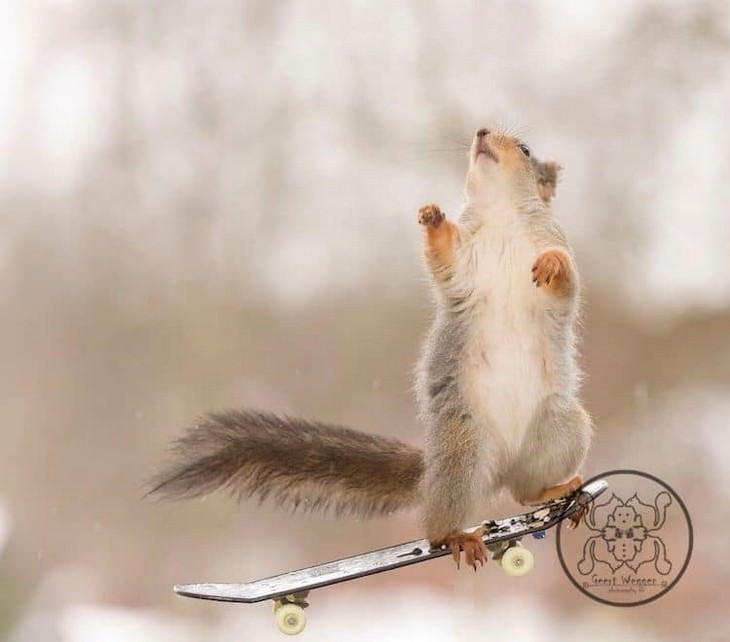 5. Can anybody hear me?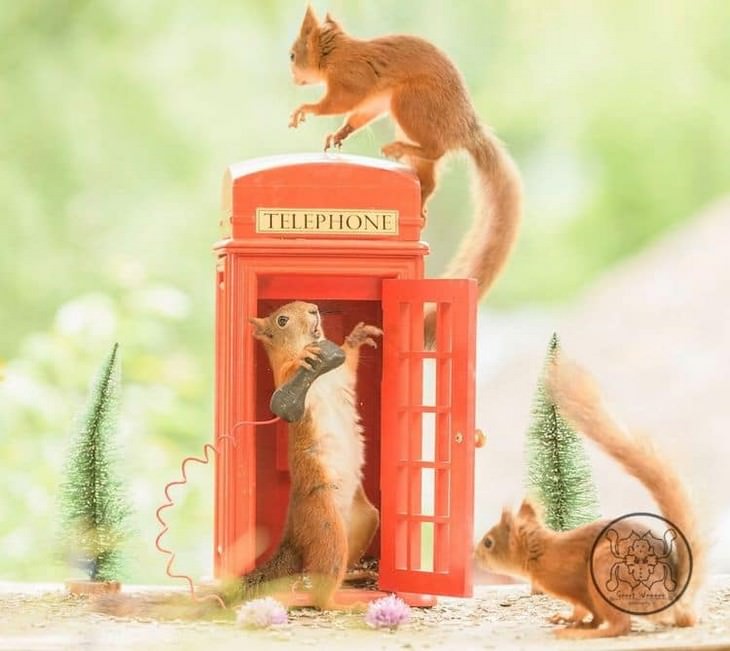 6. Concert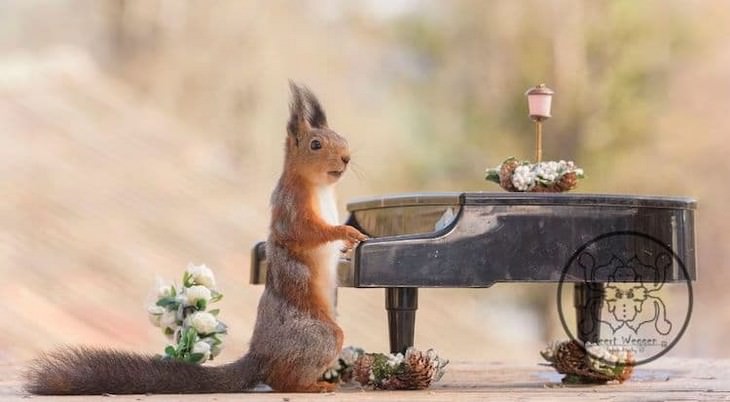 Related: Cute and Funny Squirrel Compilation
7. Recent affairs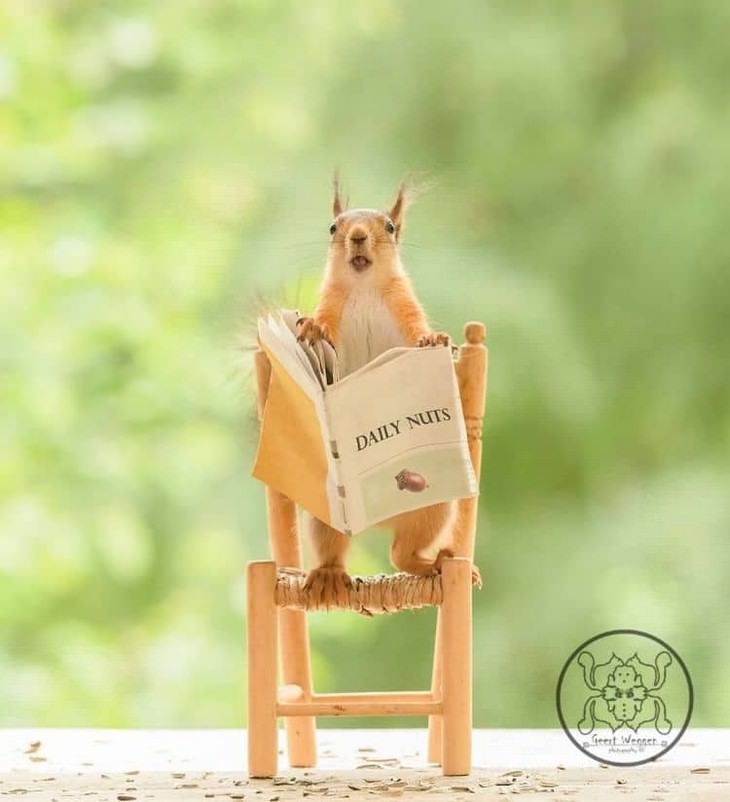 8. A morning ride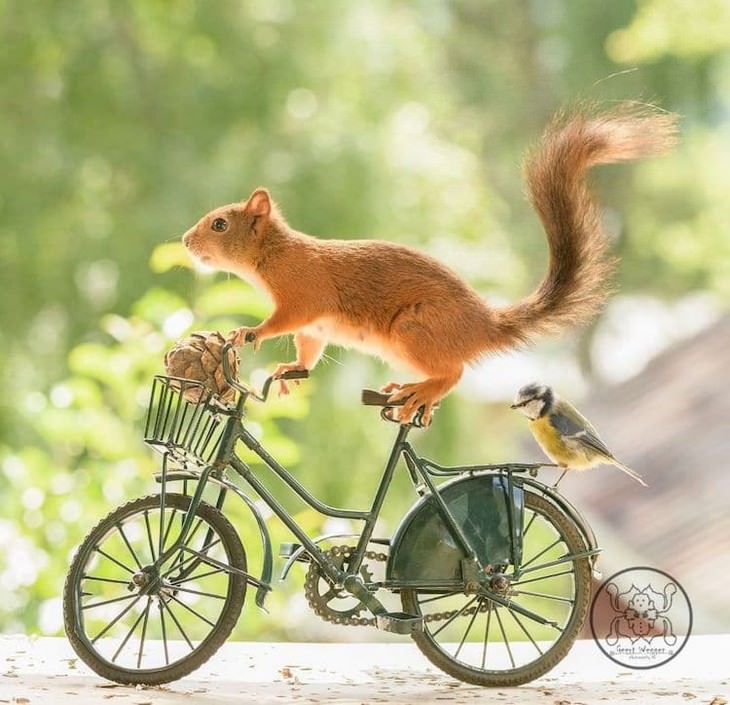 9. Workout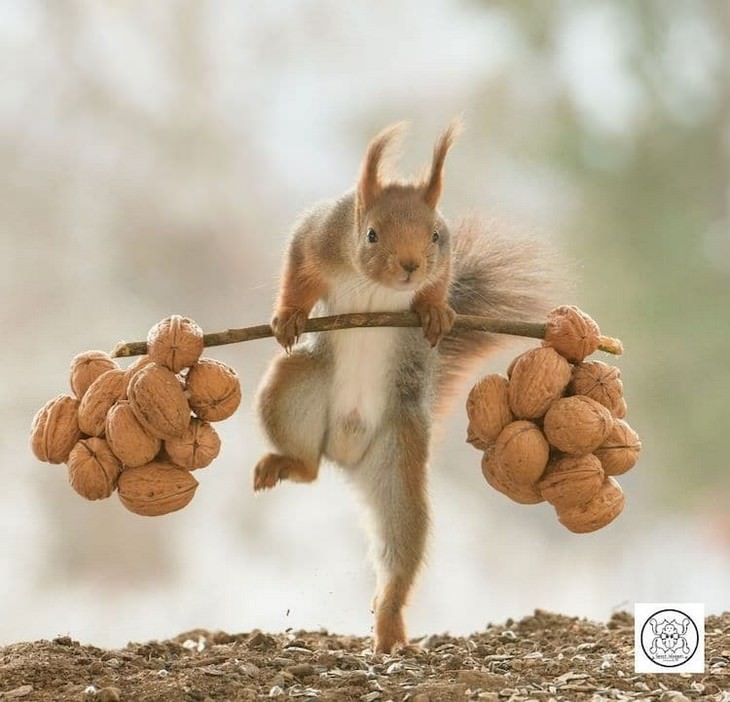 10. Diving head first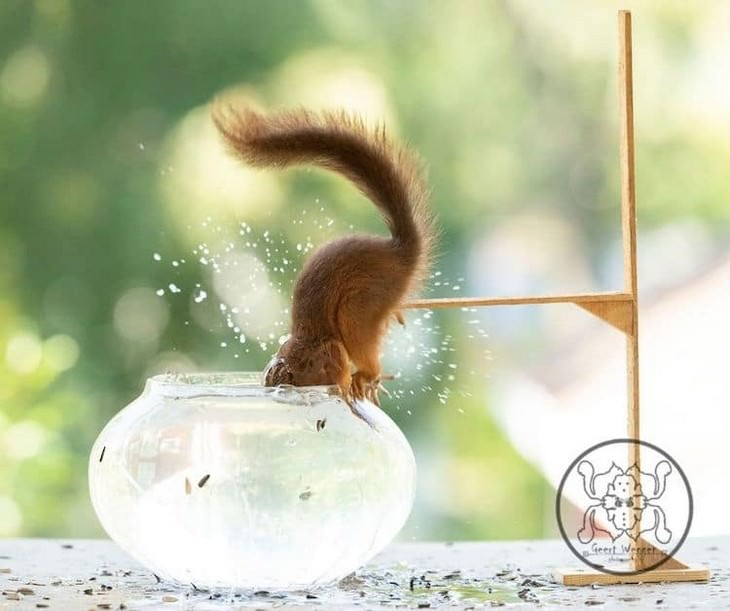 11. Master of balance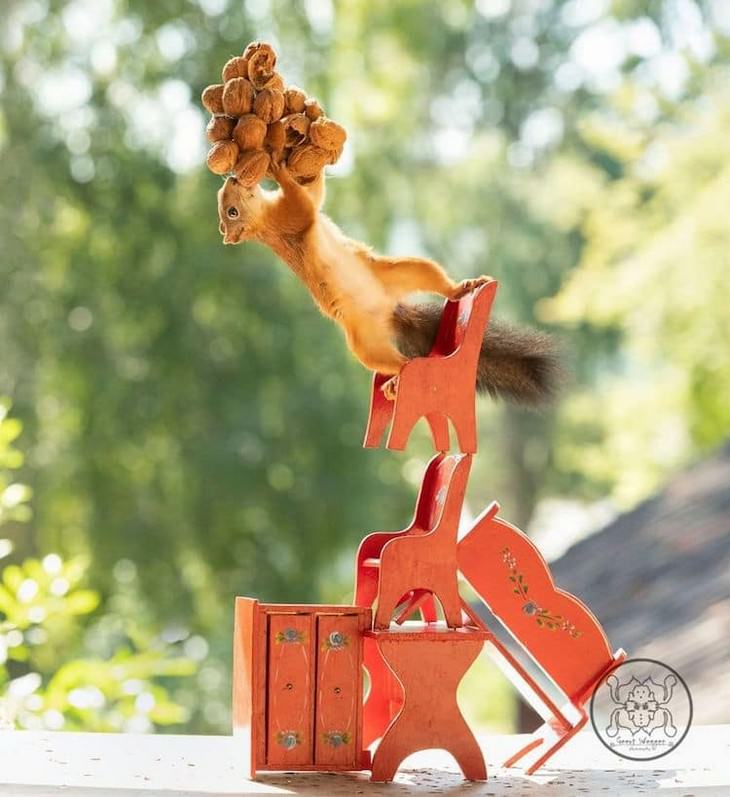 12. Road trip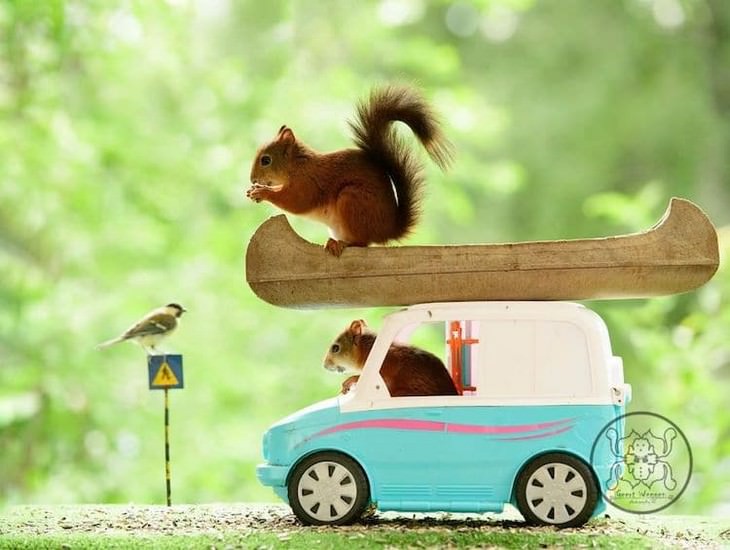 13. Fresh flowers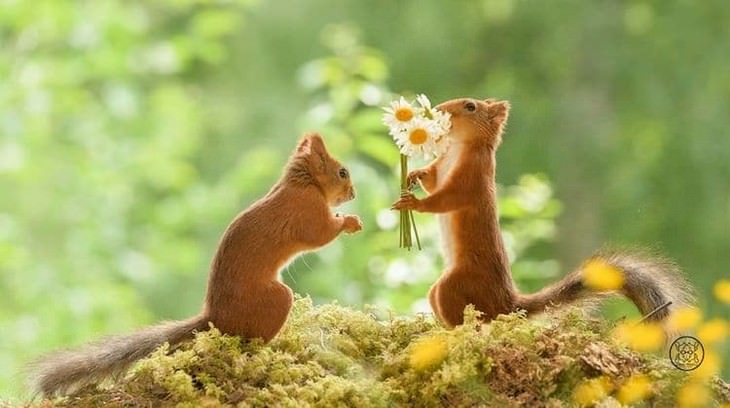 14. Reaching for the stars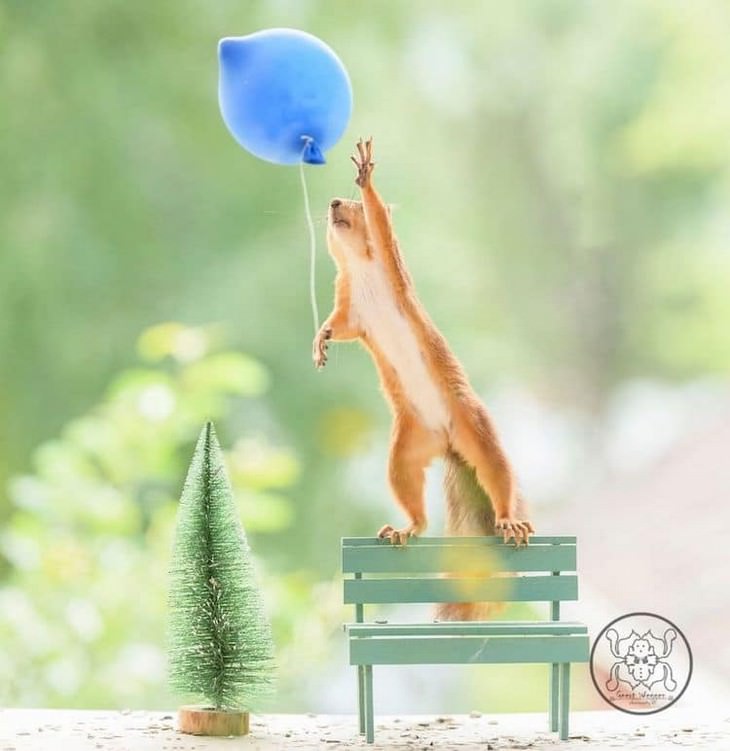 15. Hungry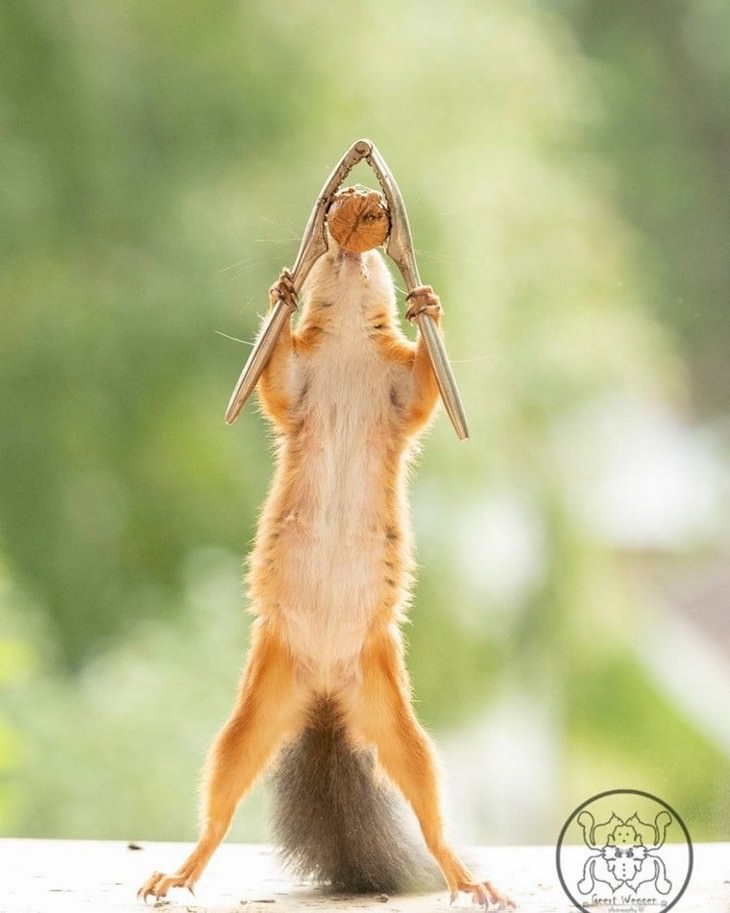 Share these cute images with someone who would love them!