Nature is full of inspiring imagery and a dazzling array of beauty and colors. It can stir within each of us a deep connection to this world and to ourselves. To keep the uplifting and picturesque visions of our world and its many gorgeous inhabitants alive and well, even in the midst of modern-day life, most artists take much inspiration from the gorgeous world around us. Nature photography and still-life artworks capture our fellow Earth-dwellers in some deeply original moments. However, body artists, like Johannes Stoetter, seek to capture their spirits within humans. These unique artists use their own bodies as canvases, to show us how the essence of all these natural wonders and technicolor treasures can be found in people.
1. The eyes on the wings of the butterfly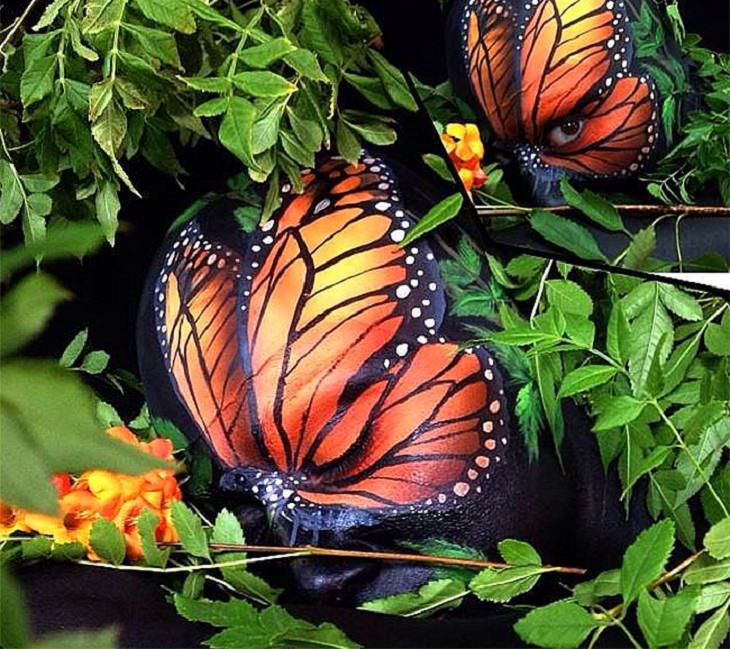 2. The noble steeds of the sea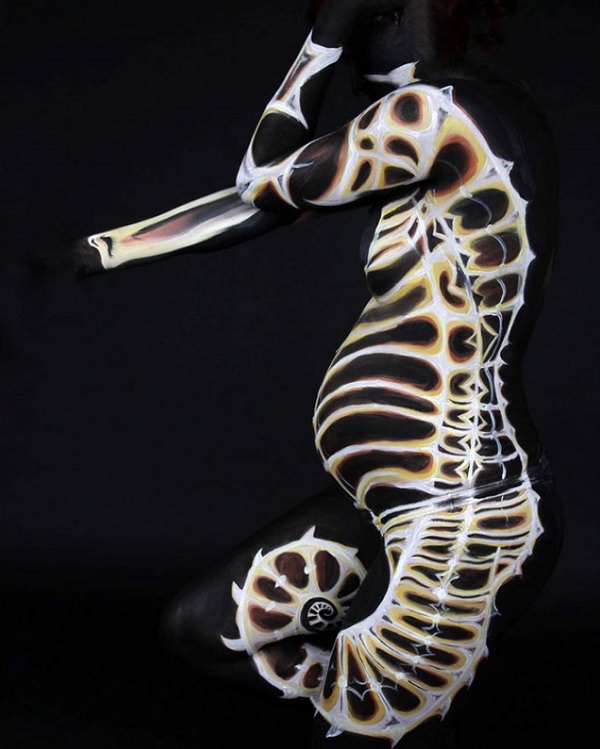 3. Don't be afraid of this python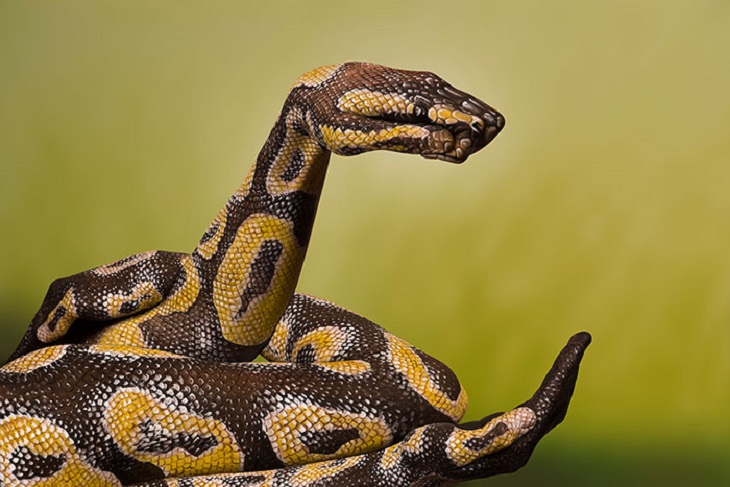 4. Ready to have your engines revved?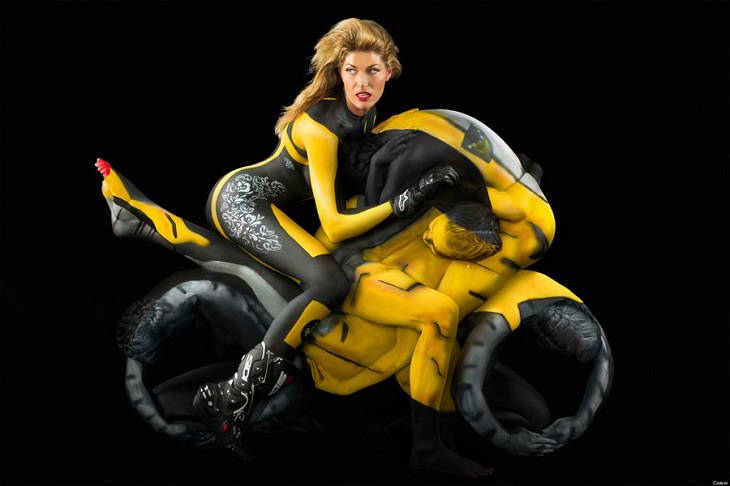 5. This little bluebird waits patiently for its flock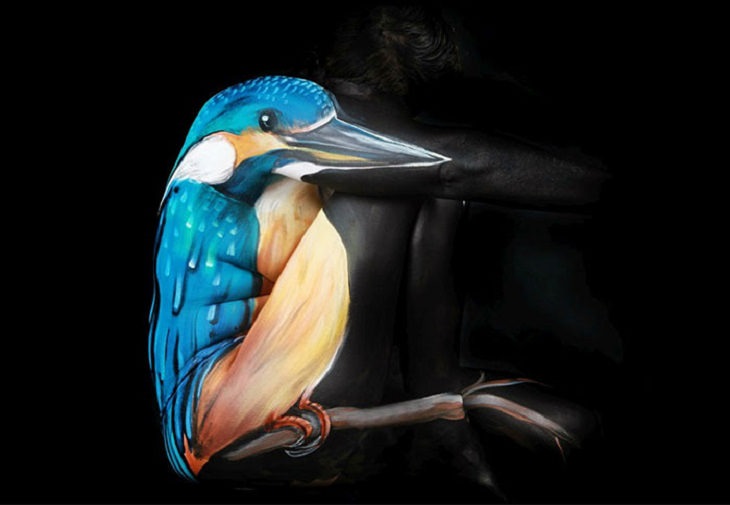 6. A happy couple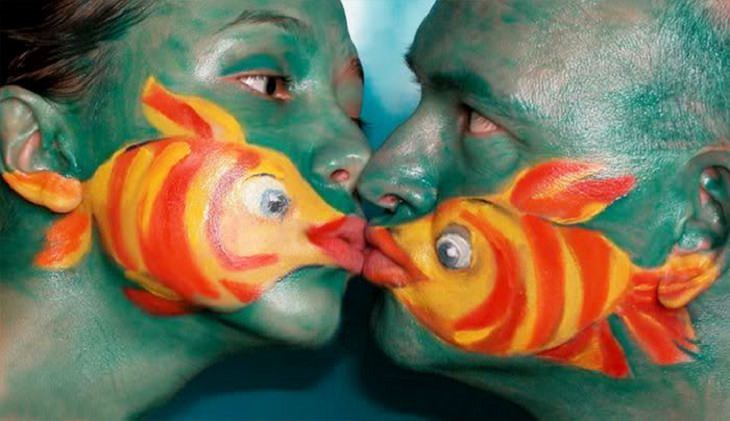 7. My goodness, what a long neck you have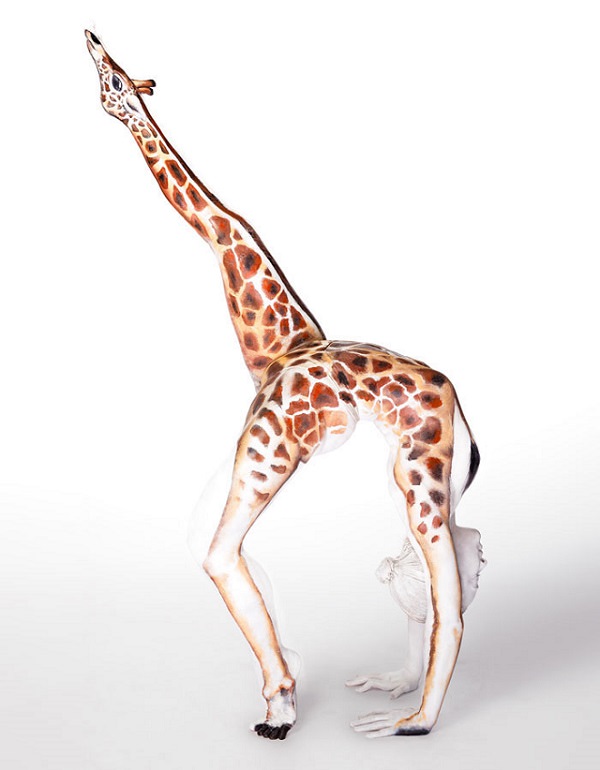 (Emma Fay)
8. Blending in isn't always easy!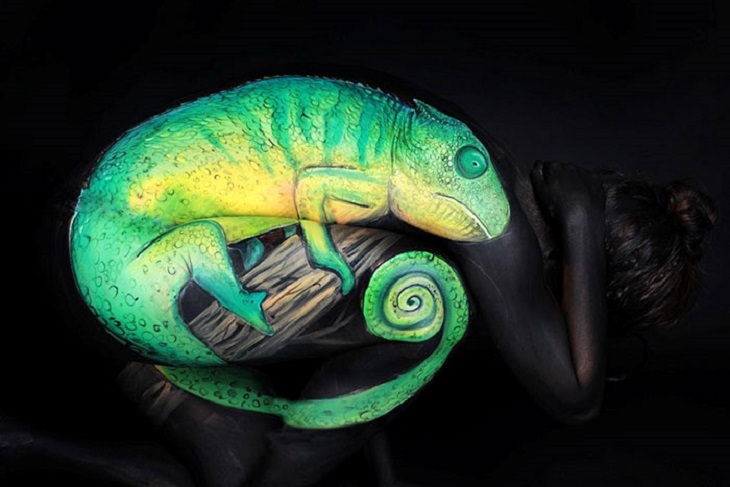 9. Flaunt your many colors, you gorgeous fowl!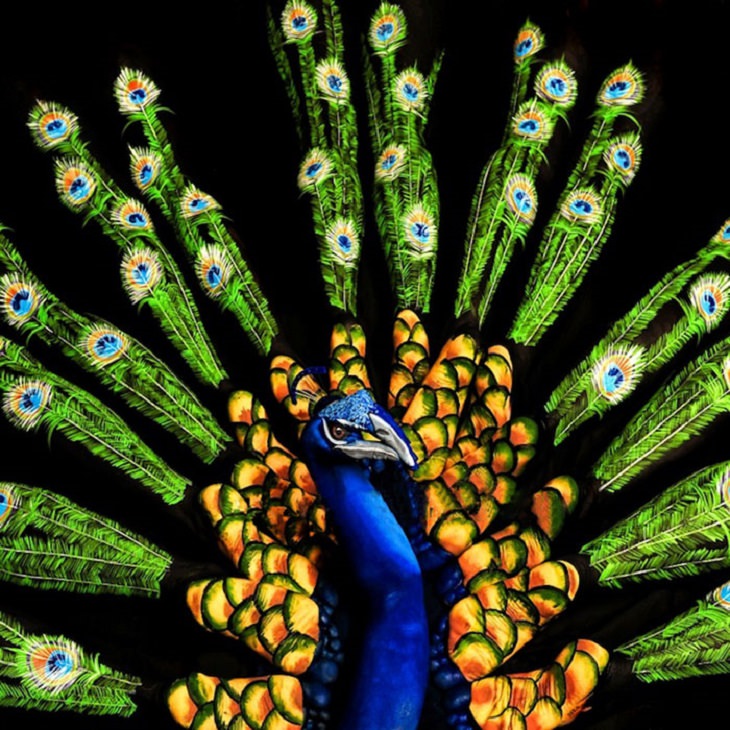 10. A prestigious parrot perches purposefully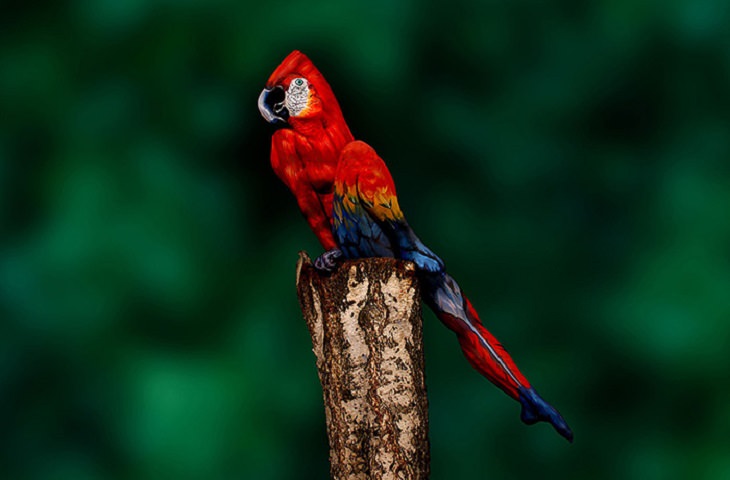 11. The ultimate fighter fish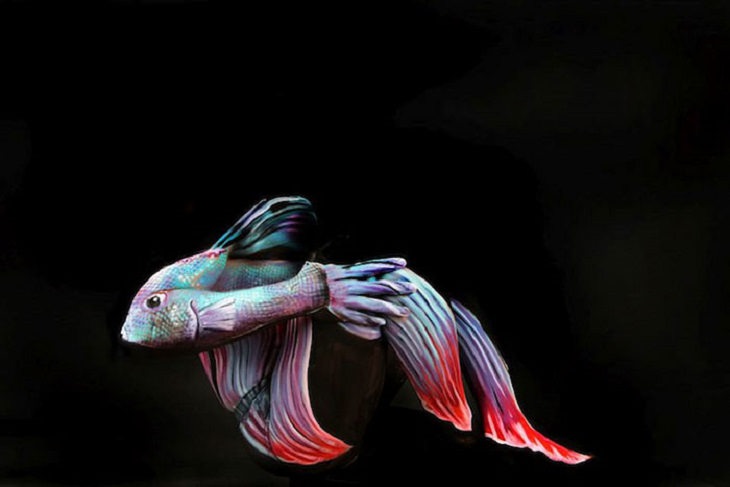 12. Look at the way its eyes pierce through your soul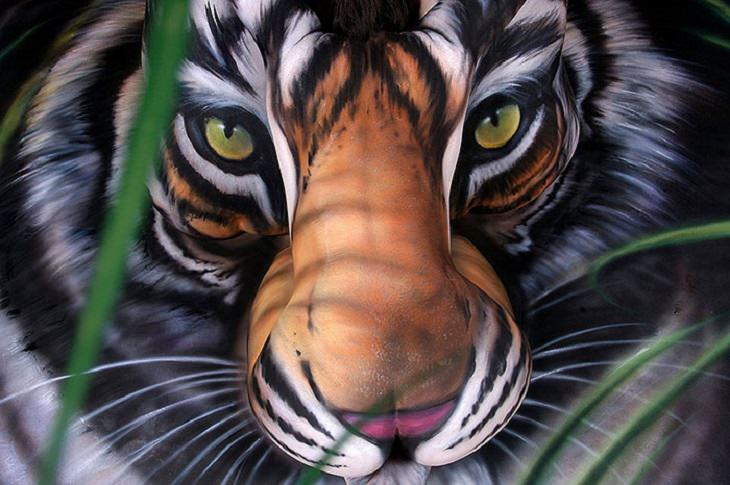 13. This a very hungry hummingbird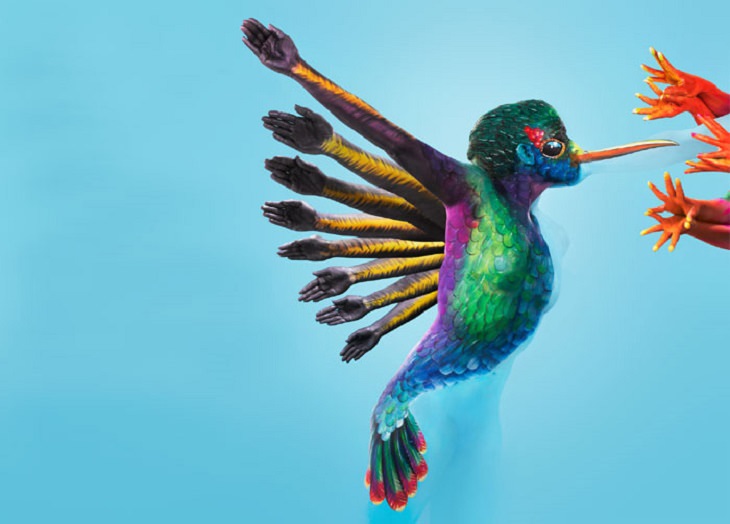 14. An elephant never forgets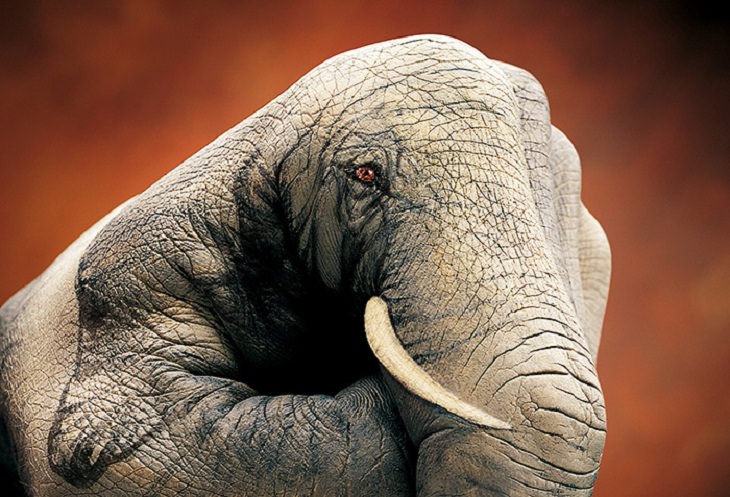 15. A stunning array of underwater colors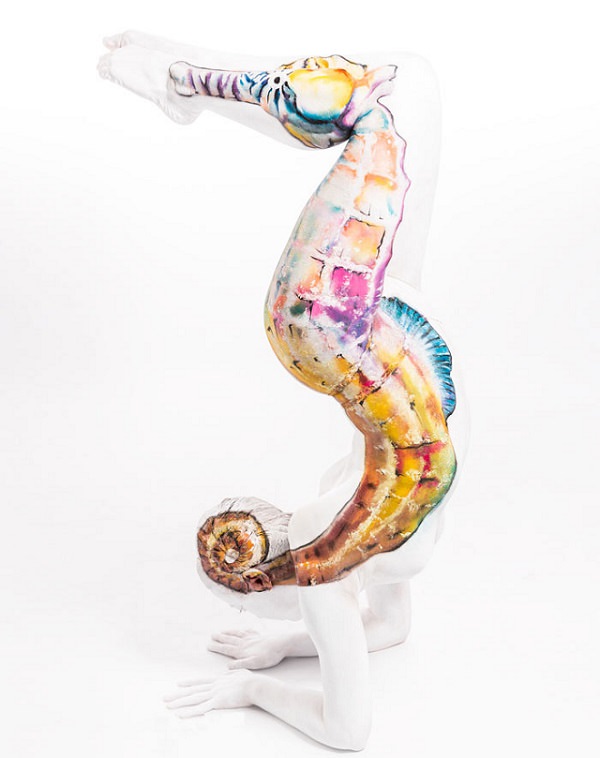 (Emma Fay)
16. Take flight, my beautiful bird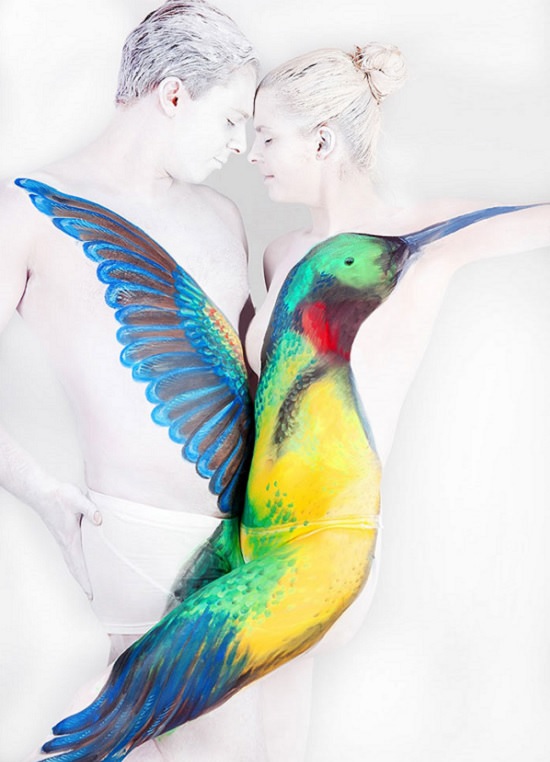 17. The fearsome eagle has spotted its prey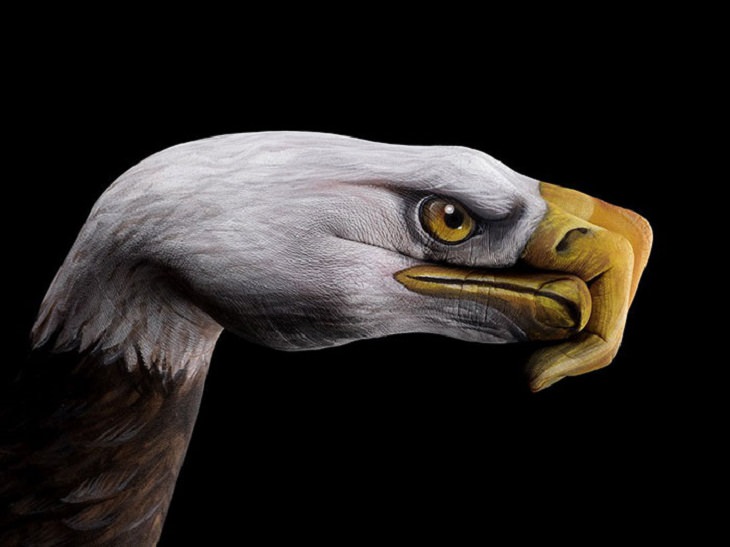 18. Hop right into color!