Last October, Usain Bolt's medal record was beaten by the American sprinter Allyson Felix. That in itself is exciting news, but what makes this story even more noteworthy is that Felix achieved this only 10 months postpartum.
Felix gave birth to her daughter Camryn in November 2018. Giving birth has a tremendous effect on women's bodies, and that was a cause of concern for Felix as a professional athlete. But she did return to the international stage in September 2019, won her 12th gold medal, and as mentioned above, made history by surpassing Usain Bolt's 11 medal record.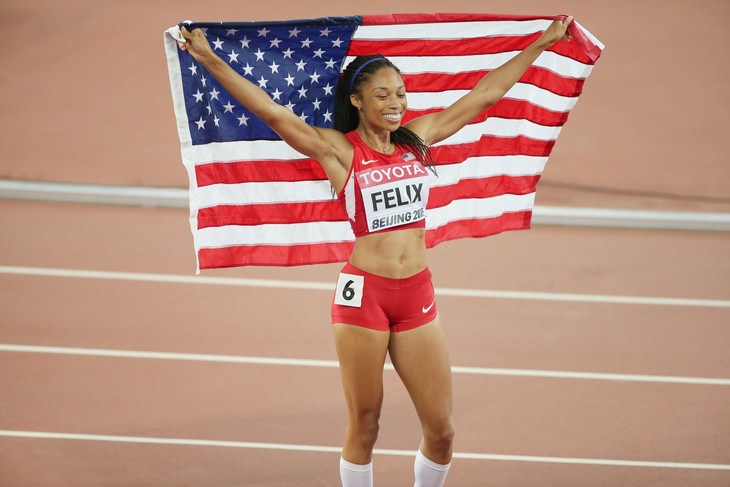 Allyson Felix competes in 100 meters, 200 meters and 400 meters, and as of today, she has won a total of 9 Olympic medals. She was born and raised in California to a devout Christian family. She began to discover her athletic abilities after she tried out for track in the 9th grade. Only ten weeks after she made it onto her high school's team, she already finished 7th in the 200m at the CIF California State Meet.
As a senior, she completed 200m in 22.11 seconds, the fastest in history for a high school girl. Felix qualified for her first Olympics in 2008, only 5 years after graduating from high school. That was only the beginning of her awe-inspiring career.
The athlete has been quoted saying that the best part about getting back to the top after giving birth is hearing from other mothers and feeling she is able to represent and inspire them. Felix shared she blocks one full day every week to spend with her family, and while she misses 15-month-old Camryn while practicing, she has her sight set on the 2020 Tokyo Olympics.