The world of sports is filled with exciting young talents; in fact, it thrives off of them. Year after year, we come across several young stars that have burst on to the scene in their respective fields and are making people sit up and notice them. Some of them go on to leave an indelible mark in the annals of sports while some fade away after the initial hurrah.
There are a number of young male and female talents in the field of sports today. For female athletes, however, it can take even more fortitude to succeed in the male-dominated world of sports. Currently, there are some truly phenomenal female sportswomen from different parts of the world who are achieving glory at a young age with their incredible skills. However, they haven't yet got the global recognition they probably deserve. Here is a look at some of these young female sportspersons who are likely to make it bigger in the days to come.
1. Sky Brown (Skateboarder), Great Britain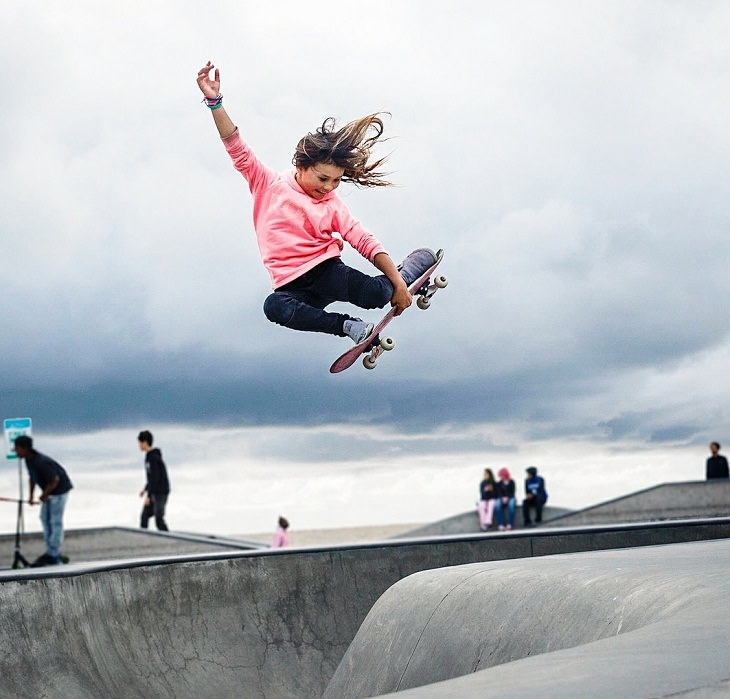 Image Credit: Sky Brown/Instagram
Most girls her age are busy preparing for high school but 11-year-old Sky Brown has her eyes set on the Tokyo 2020 Olympics. The British skateboarder is set to become Britain's youngest summer Olympian – the record was previously held by swimmer Margery Hinton since 1928 – and is the best medal hope for her country in skateboarding, which will be making its debut in the coming Olympics.
The young skateboarding phenomenon has already clinched a bronze medal at the World Championships and in 2019's X Games, where she became the first female ever to land a 'frontside 540' (a 540-degree turn performed on a ramp).
Brown is a natural for boardsports and wanted to compete at the Olympics both in skateboarding and surfing, but eventually chose the former.
2. Lydia Ko (Golfer), New Zealand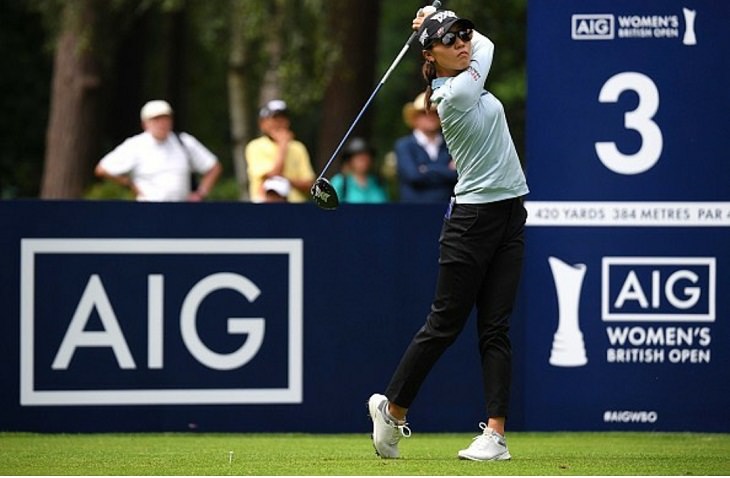 Image Credit: Lydia Ko/Instagram
The youngest player to rank No.1 in professional golf, of any gender, Lydia Ko is a South Korean-born New Zealand golfer who began playing the sport at the mere age of 5. She had held the No.1 rank in 2015 when she was only 17 years of age. Later that year, she also became the youngest woman to win a major when she clinched the Evian Championship. Another feather in her cap was her 2016 Ana Championship victory.
When she was just 7 years old, Lydia competed in the New Zealand national amateur championships and had everyone impressed with her skills. In the years to follow, the young sensation took the golf world by storm winning several local and international tournaments. By the age of 15, she had become the youngest major champion in Tour history. By 19, Lydia had won 19 events, including two majors. The 22-year-old star, whose terrific golf swing has now become quite famous, is now looking to extend her form and continue to establish her name.
3. Chloe Kim (Snowboarder), USA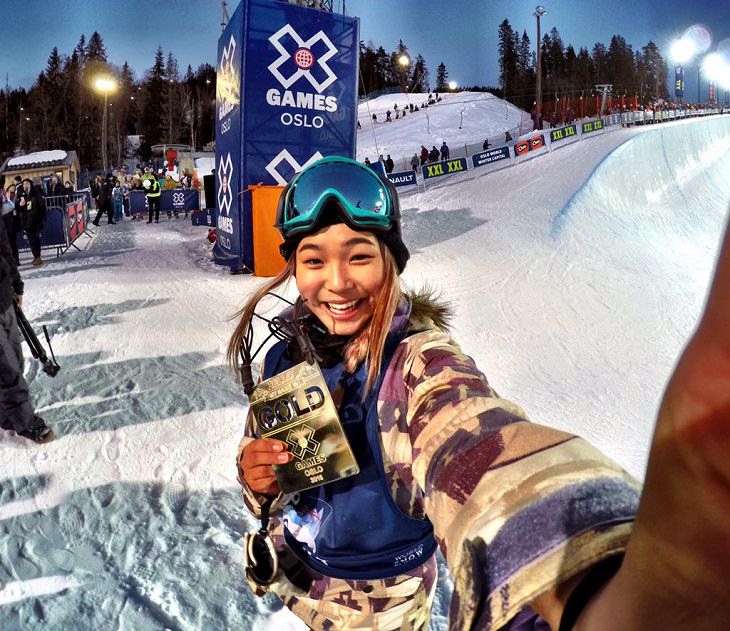 Image Credit: Chloe Kim/Twitter
Chloe Kim is the reigning Olympic and world champion in half-pipe skiing and also has five X-Games (world's premier winter action sports event) superpipe titles to her name. The 19-year-old American had joined the US snowboarding team in 2013 when she was barely a teenager but left her mark with her incredible snowboarding skills. Such was her impact that she was hailed as the "future of women's halfpipe riding".
Kim already owns 6 medals from 6 X-Games appearances and her victory in the Aspen Winter Games 2018 made her the only athlete to win 4 gold medals before the age of 18. Since then, she has also registered halfpipe wins at the 2018 PyeongChang Olympics and the 2018 Burton US Open. These continuous striking performances earned her the 2018 ESPY awards for Best Female Athlete, Best Female Olympian, and Best Female Action Sports Athlete.
Chloe is now gearing up to defend her Olympic title at the Beijing 2022 Winter Olympics.
4. Rikako Ikee (Swimmer), Japan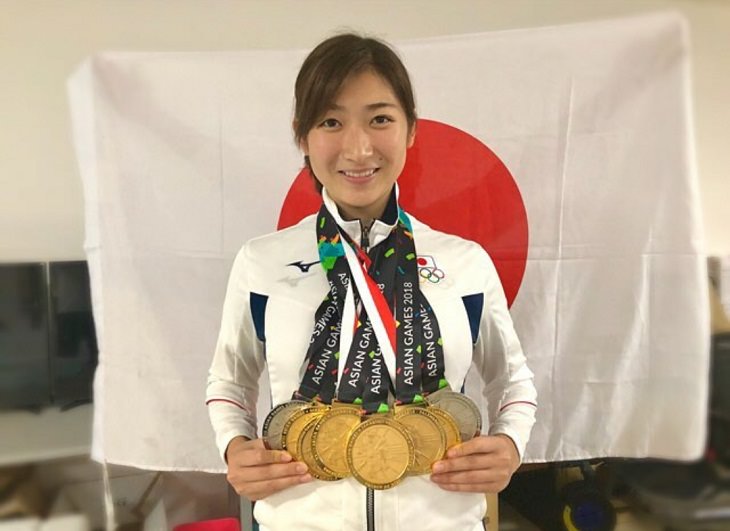 Image Credit: Rikako Ikee/Instagram
Japanese swimmer Rikako Ikee shot to fame in the summer of 2018 in Indonesia when she became the first swimmer to win six gold medals, all in game-record times. Ikee, who was just 17 years old then, was named the first female MVP at the Asian Games after her stunning performance in the event. That wasn't all, though. Ikee showed that she wasn't a one-hit-wonder by securing a win in the 100m butterfly at the 2018 Pan Pacific Championships and was the fastest time in the world for the year.
Ikee first made her name as a 16-year-old child prodigy when she stood fifth in the 100m butterfly at the Rio Olympics while competing with the best in the world. She now holds national records for 50, 100 and 200 meters freestyle, as well as 50 and 100 meters butterfly. In 2019, Ikee was diagnosed with leukemia, which put her career on hold. However, the 19-year-old star swimmer has fought the disease and is aiming to return for the 2024 Paris Olympics.
5. Hima Das (Sprinter), India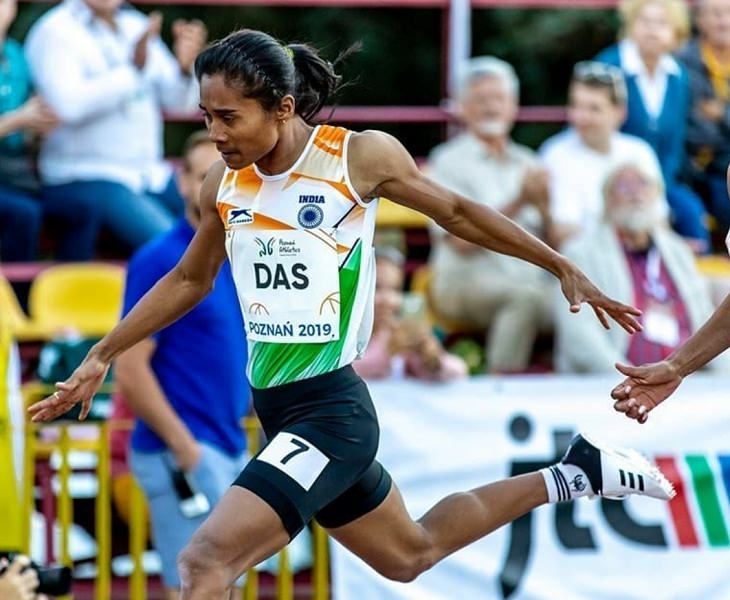 Image Credit: Hima Das/Instagram
The rise of Hima Das in India is an inspirational story that all young girls can take motivation from. The 20-year-old sprinter hails from a small village in Assam, India, and is the youngest child of a small rice farmer. Hima comes from a modest background and throughout her childhood, she struggled with an overwhelming financial crisis. However, she had a talent for running but would also play football with local boys in mud pits next to her parents' rice fields. Soon, she began making her way ahead when her talent was noticed.
In 2018, Hima scripted history after she became the first Indian woman to win a gold medal at the IAAF World Under-20 Athletics Championships, in Tampere. In the Asian Games 2018, she clocked an Indian national record in 400 meters with a timing of 50.79 seconds. The next year, the young sprinter won five successive gold medals in different meets across Poland and the Czech Republic. Currently, Hima is training hard and hoping to make her mark in the Olympics.