If you're planning a trip any time soon, the ideal destination may be right around the corner for you. This vast mountainous province is part of the larger Appalachian valley and mountain range. This particular range runs from Pennsylvania through 7 other eastern states, in the north and south, including Maryland, Virginia, Georgia and Tennessee. Located within its borders are 2 major national parks and 8 smaller national forests that are home to a unique variety of flora and fauna.
To add to the fun of this destination, the Blue Ridge Mountains are surrounded on all sides by numerous other mountain ranges, like the Black Mountains, the Smokey Mountains, and the Great Balsams. Whether your preference is fun family activities, beautiful views, basking in nature, or hiking down the good ol' 'Country Roads', the Blue Ridge Mountain range is among the most beautiful and popular destinations for a visit. You can see so for yourself in these wondrous picturesque photographs that only the Blue Ridge range can offer.
1. The Blue Ridge Mountains as seen from the Blue Ridge Parkway near Mount Mitchell in North Carolina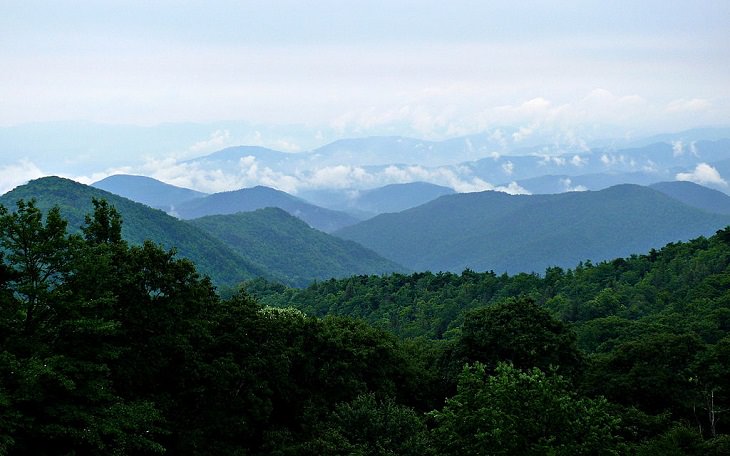 (By Ken Thomas, Wikimedia Commons)
2. Mount Mitchell, the Highest Peak of the Blue Ridge Mountain Range, as viewed from Mount Craig of the Black Mountain Range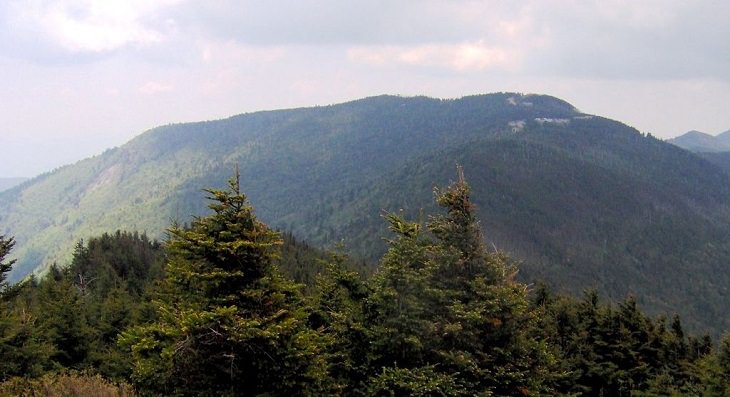 (By Brian Stansberry, Wikimedia Commons)
3. A view of the Blue Ridge Mountains from Sassafras Mountain, Pickens County, South Carolina

(By DXR, Wikimedia Commons)
4. Blue Ridge Mountain Waterfalls in Virginia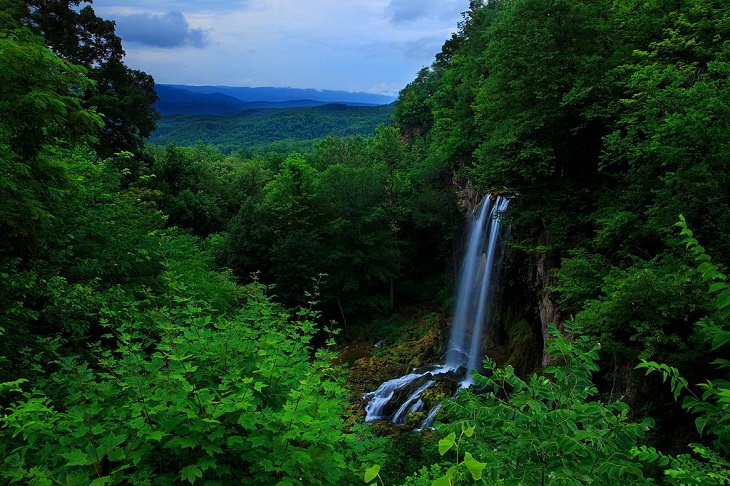 (By ForestWander, Wikimedia Commons)
5. Moving uphill along the mountainous skyline of the Rocky Mountain National Park, while thunderclouds collect in the ranges beyond.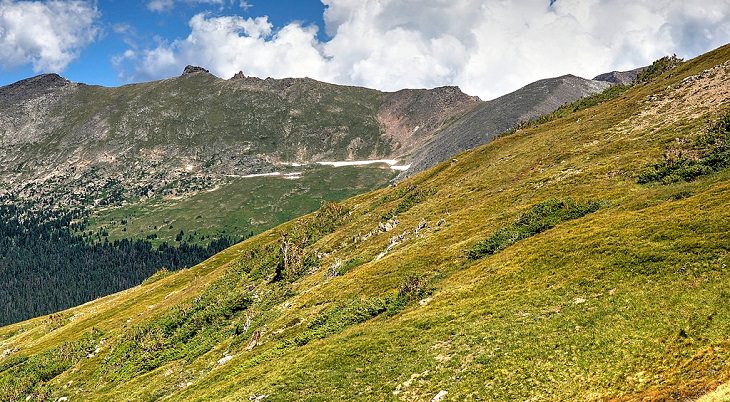 (By MichaelKirsh, Wikimedia Commons)
6. The Grandfather Mountains, standing at an elevation of nearly 6000 feet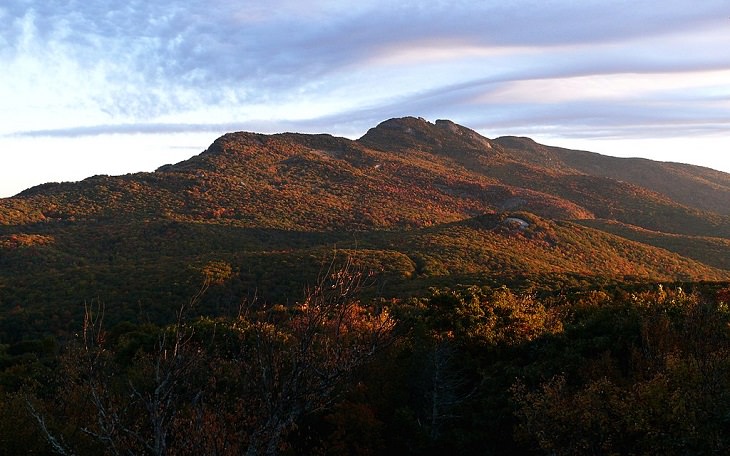 (By Ken Thomas, Wikimedia Commons)
7. Mile High Swinging Bridge, part of the main attraction side of the mountain, accessed via Grandfather mountain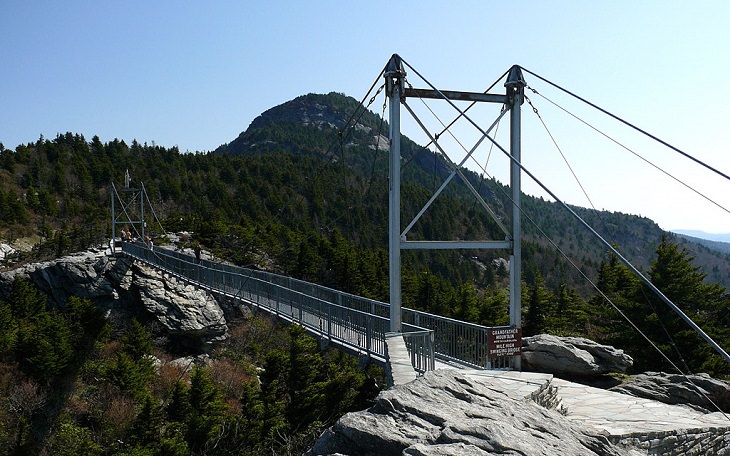 (By Ken Thomas, Wikimedia Commons)
8. Straight view of Mile High Swinging Bridge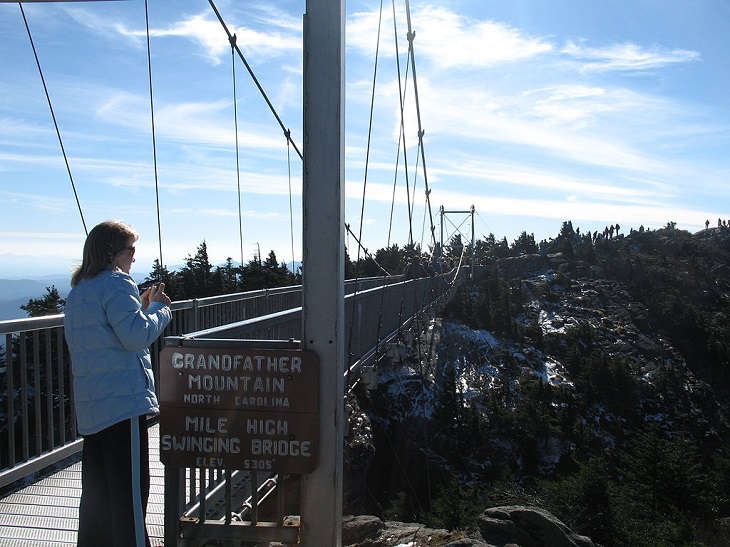 (By Bill, Wikimedia Commons)
9. The Blue Ridge Parkway that connects the major visiting spots of the Blue Ridge Mountain Range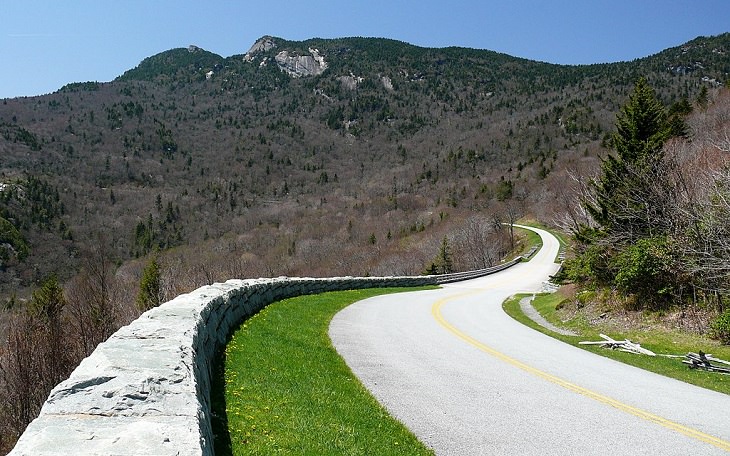 \
(By Ken Thomas, Wikimedia Commons)
10. View from Grandfather Golf & Country Club entrance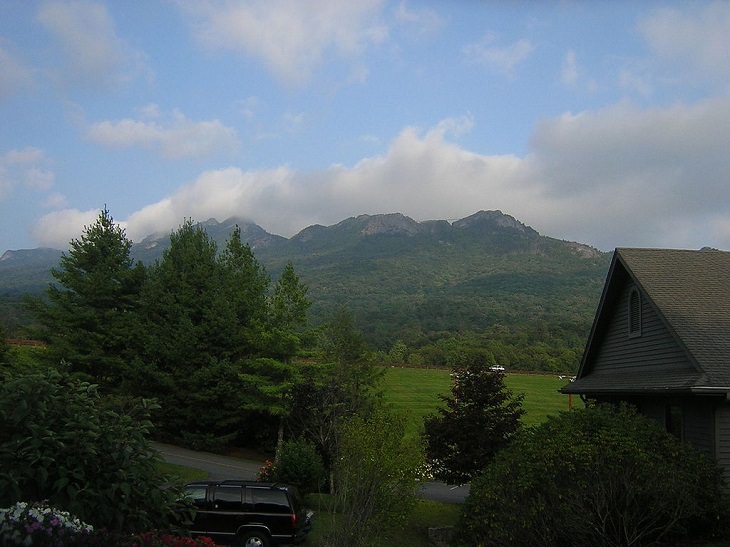 (By KyleAndMelissa22, Wikimedia Commons)
11. View of Linville Peak from the visitors center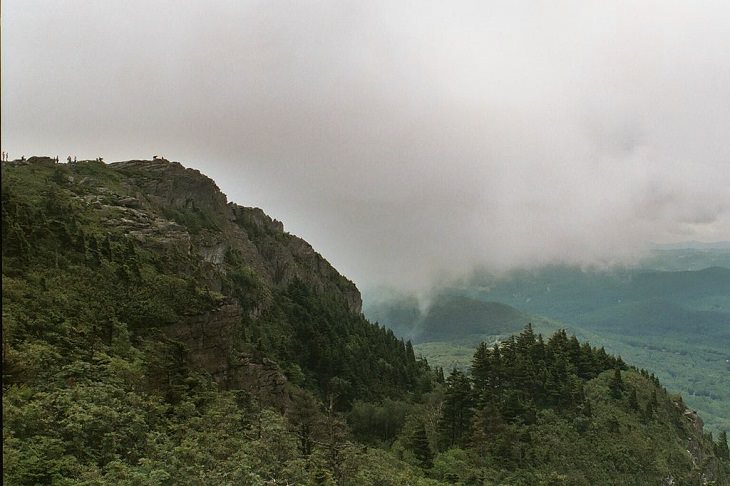 (By Cowboy wilhelm, Wikimedia Commons)
12. View south at the north end of the parkway at Rockfish Gap, Virginia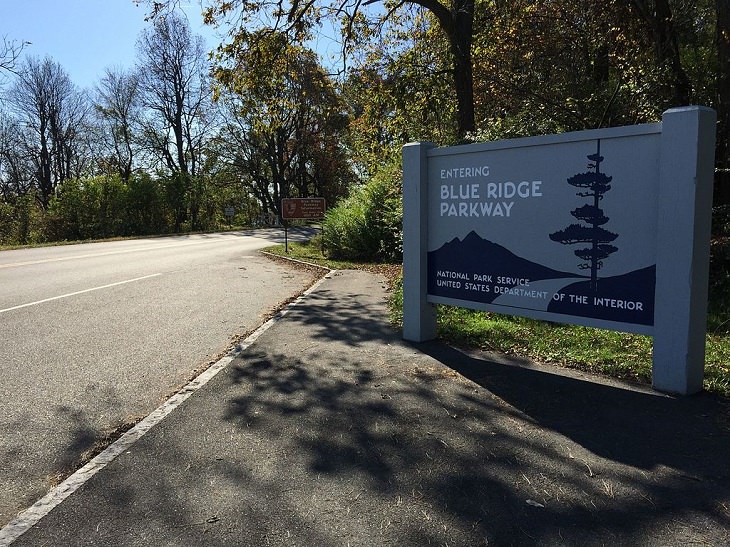 (By Famartin, Wikimedia Commons)
13. A Farm at Humpback Rock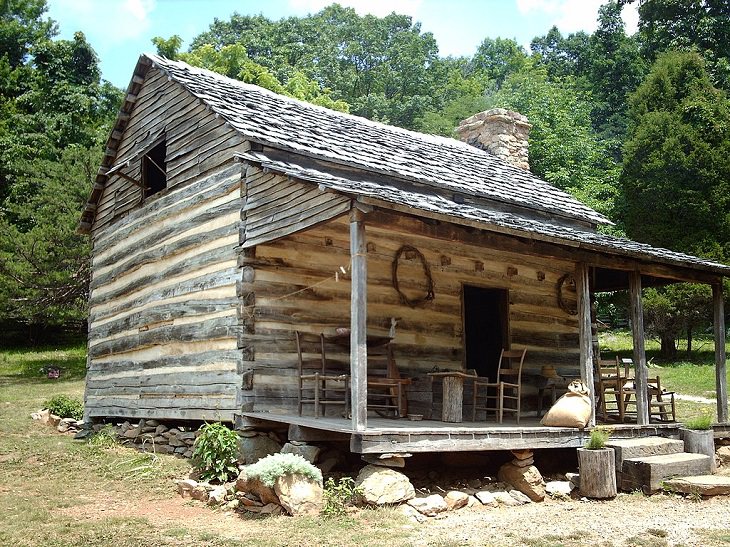 (By National parks, Wikimedia Commons)
14. Atop the precipice of the Humpback Rocks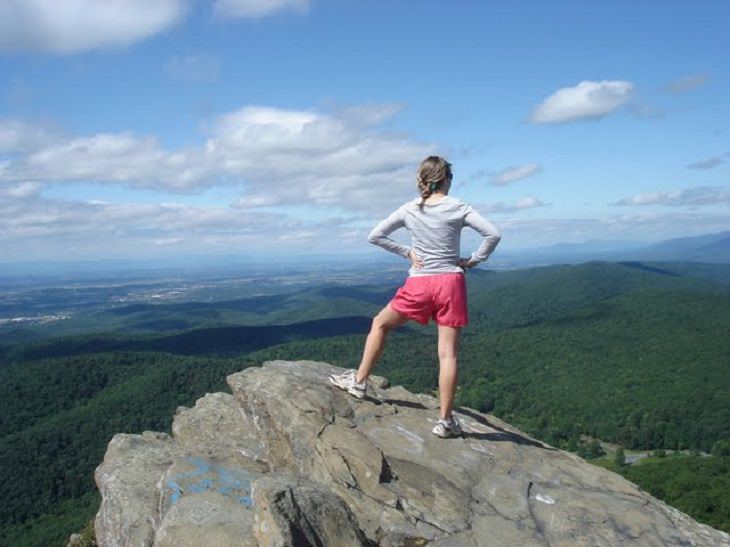 15. Mabry Mill, in the Blue Ridge Mountain Valley, in South of Floyd, VA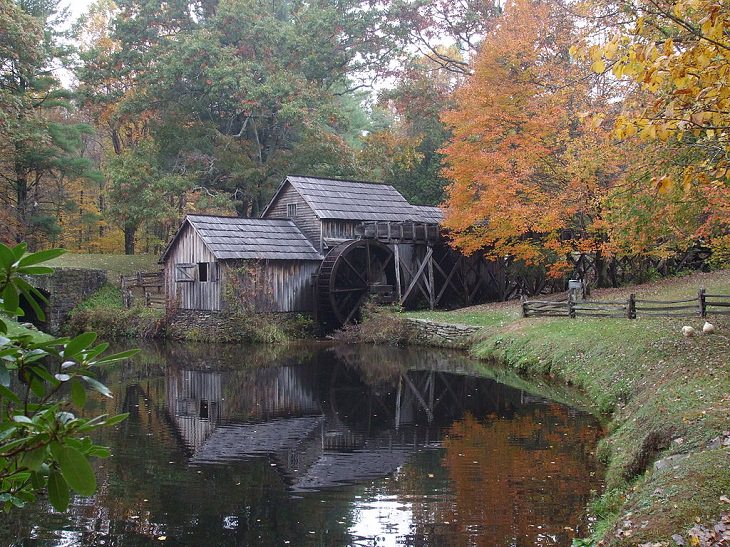 (By Lyricmac, Wikimedia Commons)
16. The view from Craggy Gardens on the Blue Ridge Parkway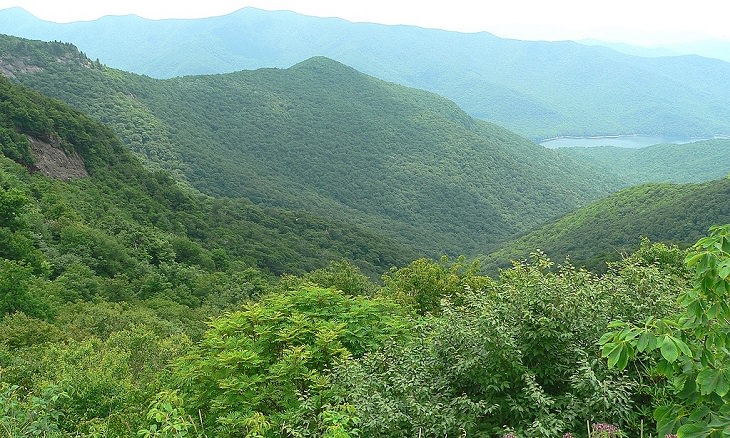 (By Ken Thomas, Wikimedia Commons)
17. East Fork Overlook from Blue Ridge Parkway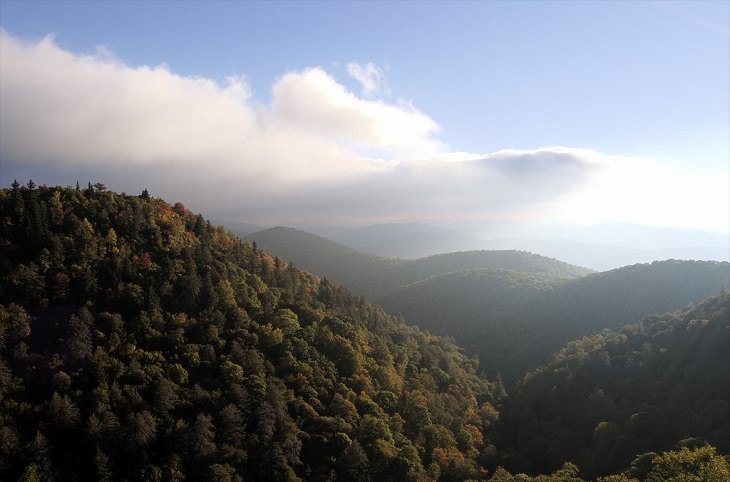 (By Tsimmons, Wikimedia Commons)
18. Green Knob Overlook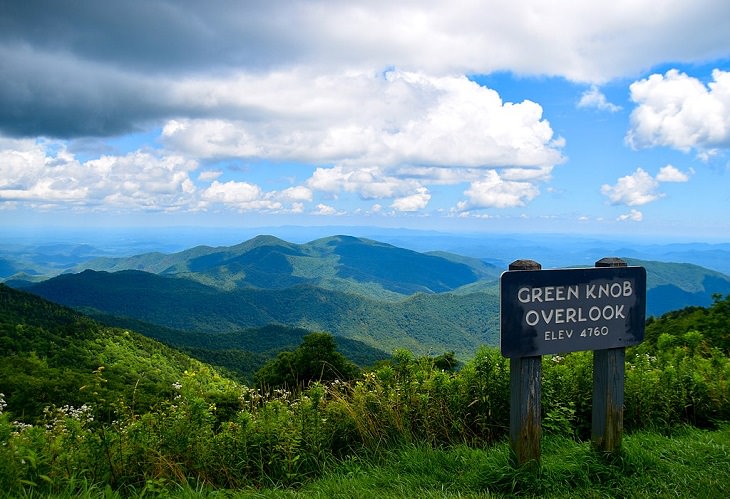 (By Ron Cogswell, Wikimedia Commons)
19. Black Balsam Knob, Graveyard Fields and Yellowstone Falls as seen at sunrise from Blueridge Parkway Milepost 419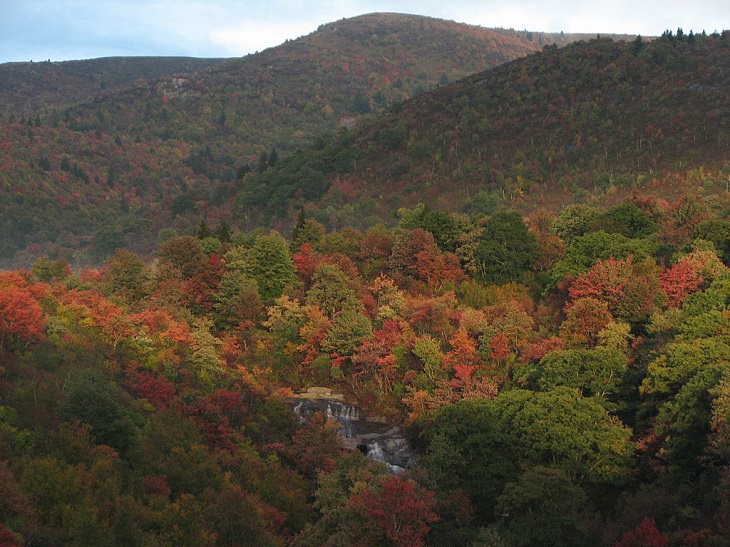 (By Badgettrg, Wikimedia Commons)
20. View from Beacon Heights, along the Blue Ridge Parkway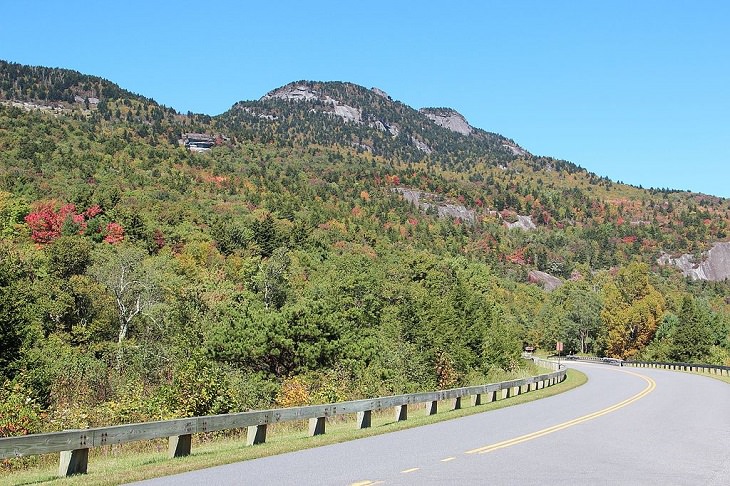 (By Thomson200, Wikimedia Commons)
21. View of the Grandfather peaks from Half Moon Overlook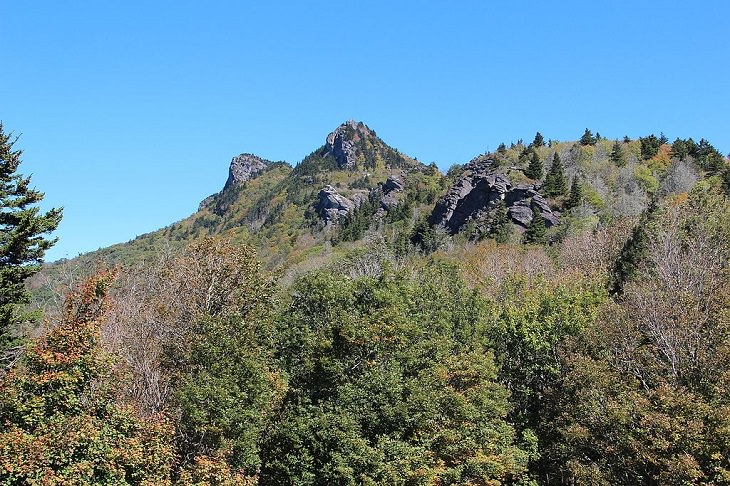 (By Thomson200, Wikimedia Commons)
22. Watch out for Hairpin turns on the Grandfather mountain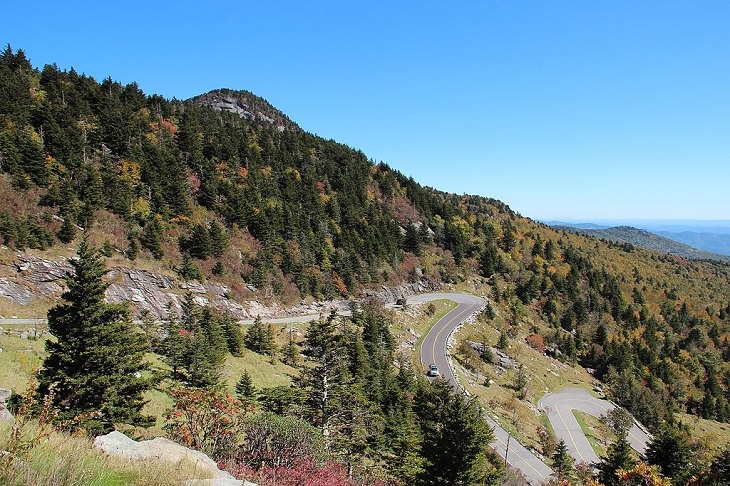 (By Thomson200, Wikimedia Commons)
23. View of the S-Curve of the Linn Cove Viaduct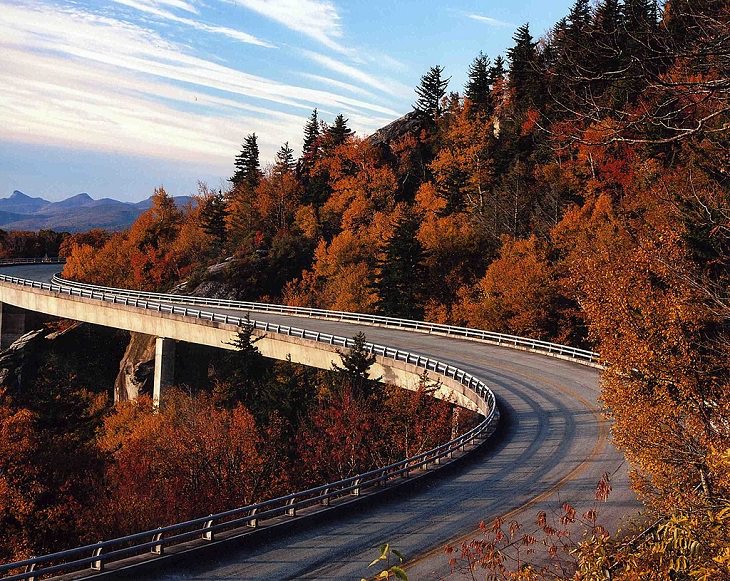 (By Goins, Wikimedia Commons)
24. Setting of the Linn Cove Viaduct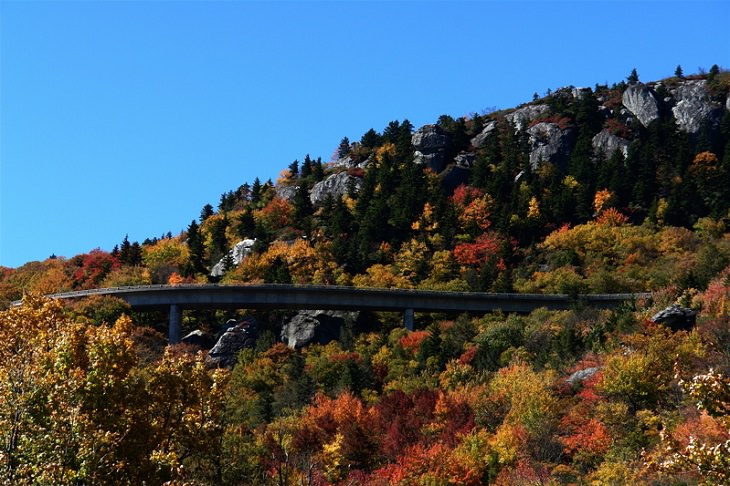 (By Phatmax95, Wikimedia Commons)
25. Two river otters seen swimming underwater in the wildlife exhibit at Grandfather Mountain State Park, North Carolina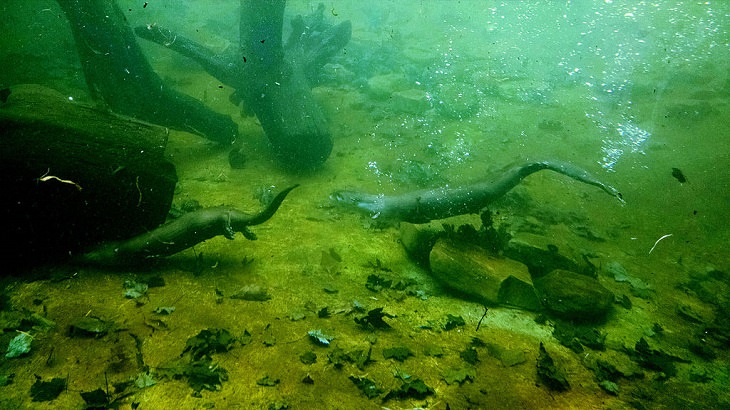 (By Killerlimpet, Wikimedia Commons)
26. You can also find beautiful red maple (Acer rubrum)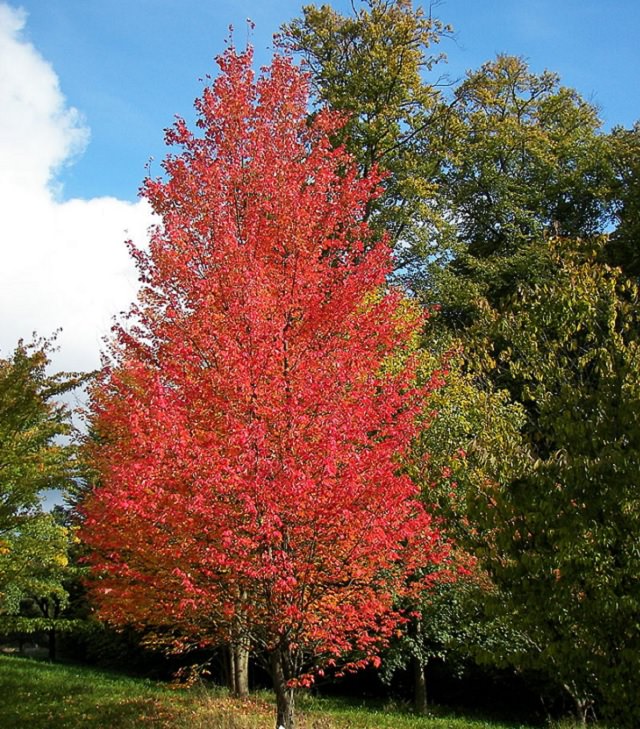 (By Willow, Wikimedia Commons)
27. White Pine (Pinus Strobus)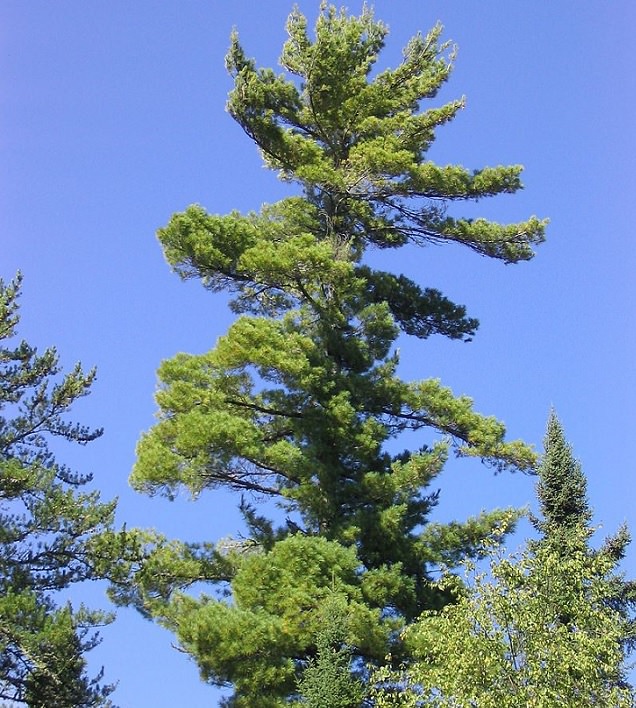 (By Superior National Forest, Wikimedia Commons)
28. And Scarlet Oak (Quercus alba) among many other types of stunningly fascinating flora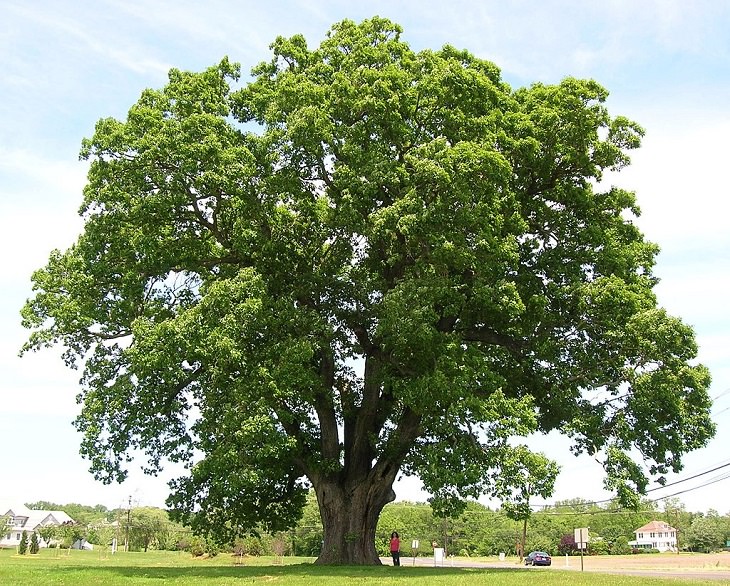 (By Msact, Wikimedia Commons)
29. You may also be able to find the rare American Black Bear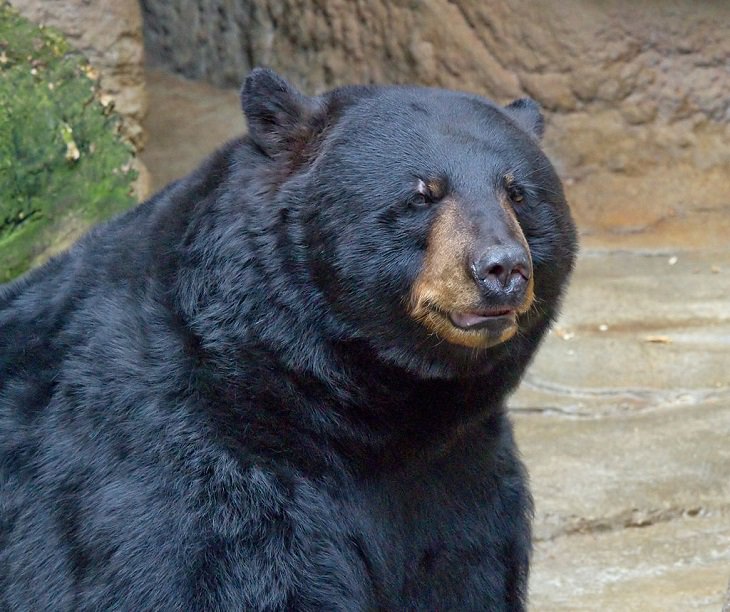 (By Greg Hume, Wikimedia Commons)
30. Bobcats (Lynx Rufus)
31. The grey fox (Urocyon cinereoargenteus), a commonly seen creature in California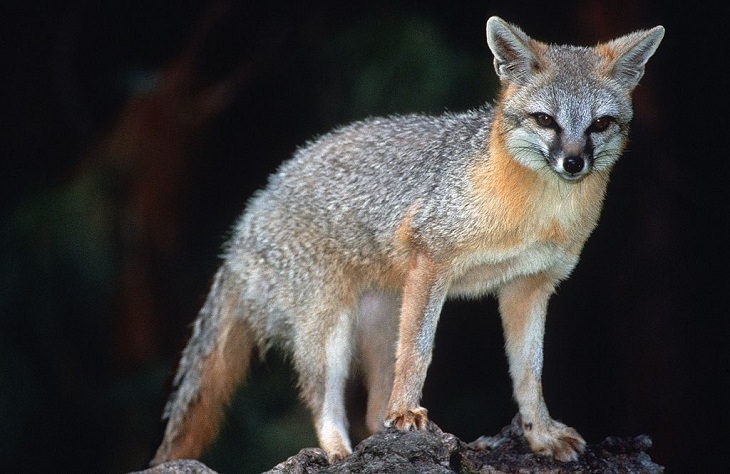 (By California Department of Water Resources, Wikimedia Commons)
32. It's even more common brother, the red fox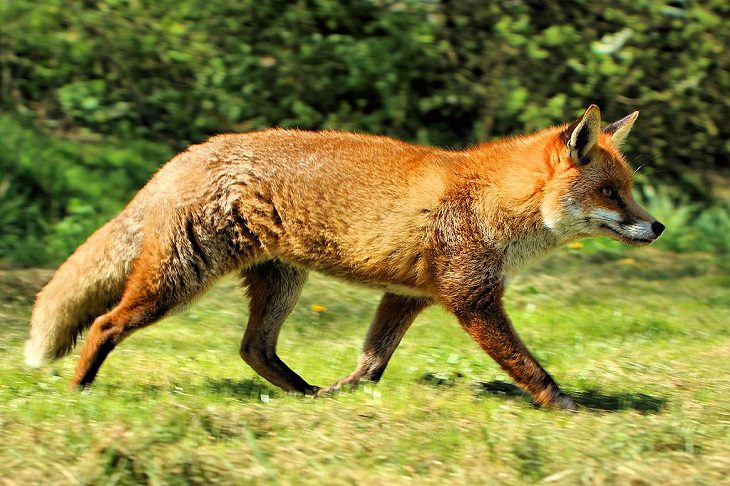 (By Airwolfhound, Wikimedia Commons)
33. The Elusive Elk from the mountains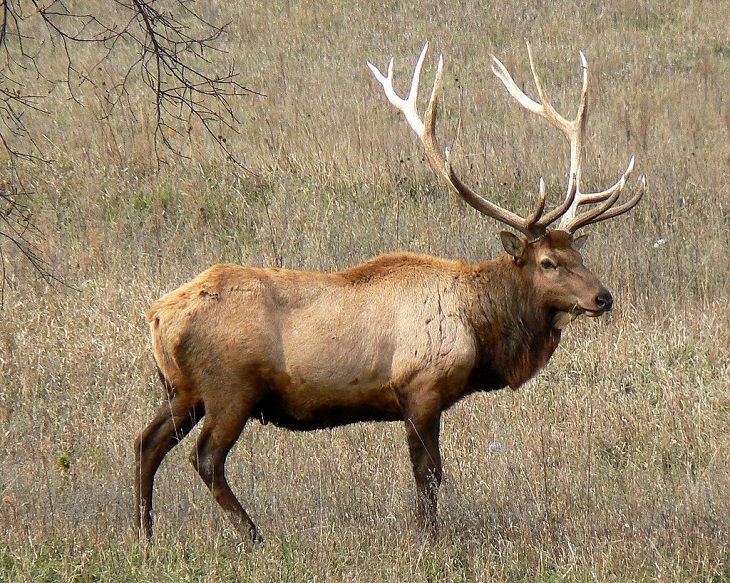 (By MONGO, Wikimedia Commons)
34. The average songbird (which comes in a number of varieties)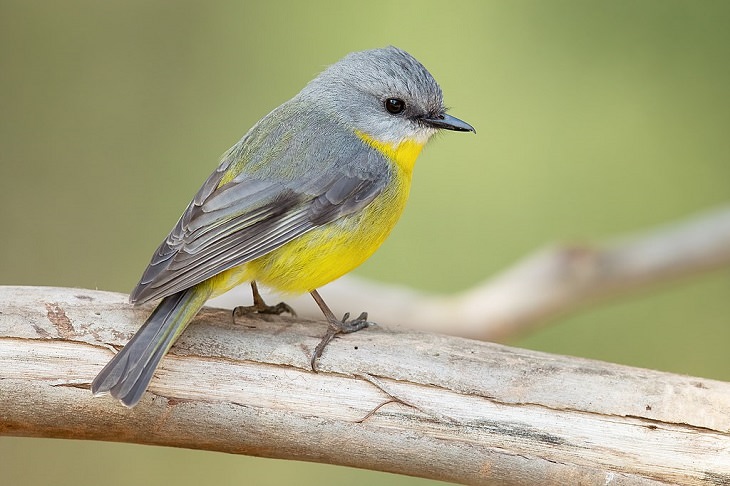 (By JJ Harrison, Wikimedia Commons)
35. And finally the lesser known Grouse (also known as the Greater Sage Grouse)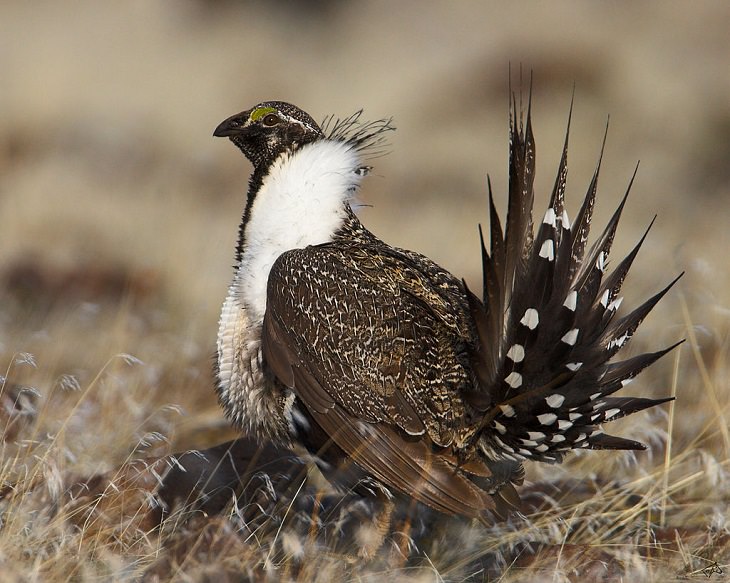 (By Pacific Southwest Region U.S. Fish and Wildlife Service from Sacramento, US, Wikimedia Commons)