Born in 1471 in the German city of Nuremberg to a successful Hungarian goldsmith and a German mother who was herself the daughter of a goldsmith, Albrecht Dürer was to take up his father's trade, but his extreme talent for portraits and thirst for knowledge took him on a completely different route, and history would remember him as the most important artist in the Northern Renaissance, and one of the finest engravers in history.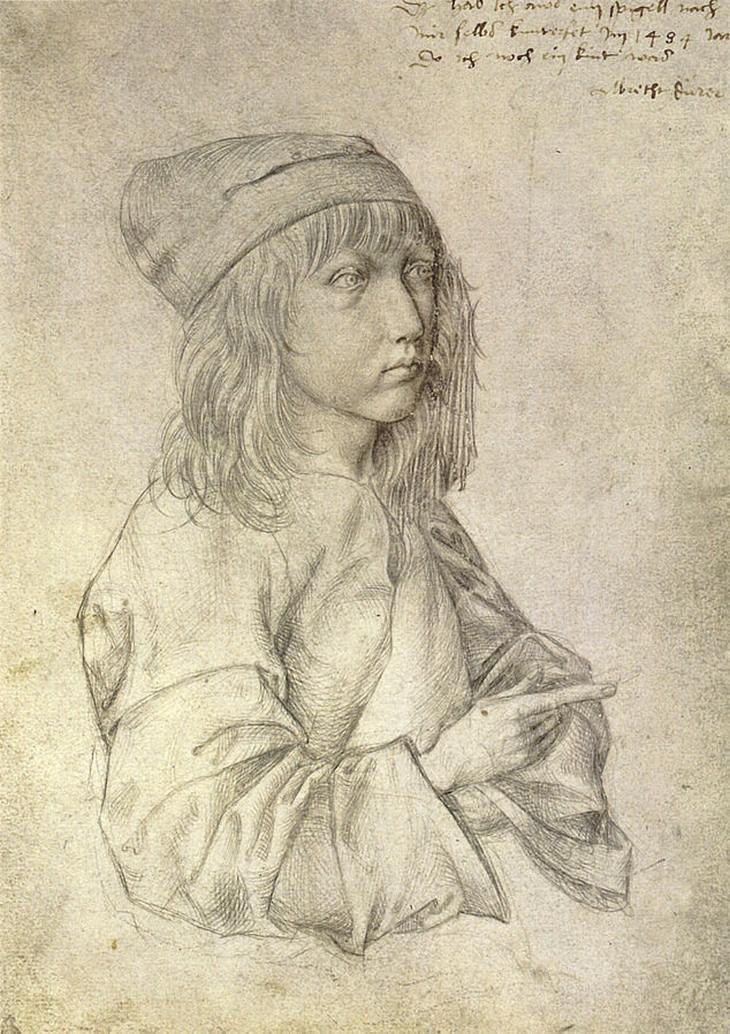 Self-portrait at the age of 13
Dürer began his artistic apprenticeship at a workshop specializing in printmaking, skills that would help him produce some of his most beautiful and influential works, such his "master engravings", works of print that are laden with symbolism and attention to fine detail. The most famous of these are Melencolia I and Knight, Death and the Devil.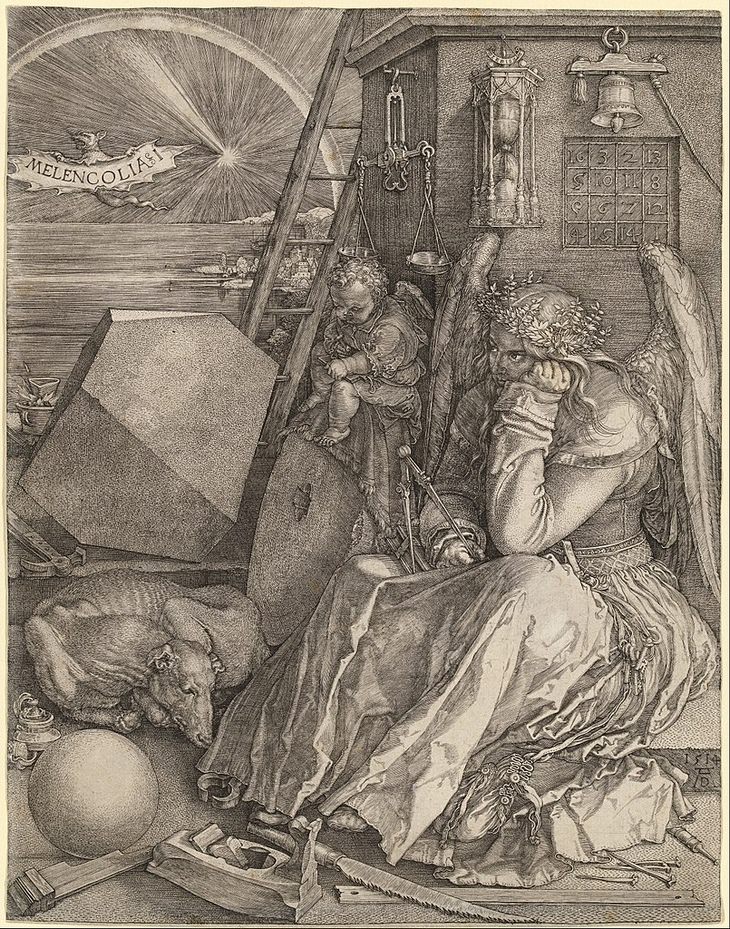 Melencolia I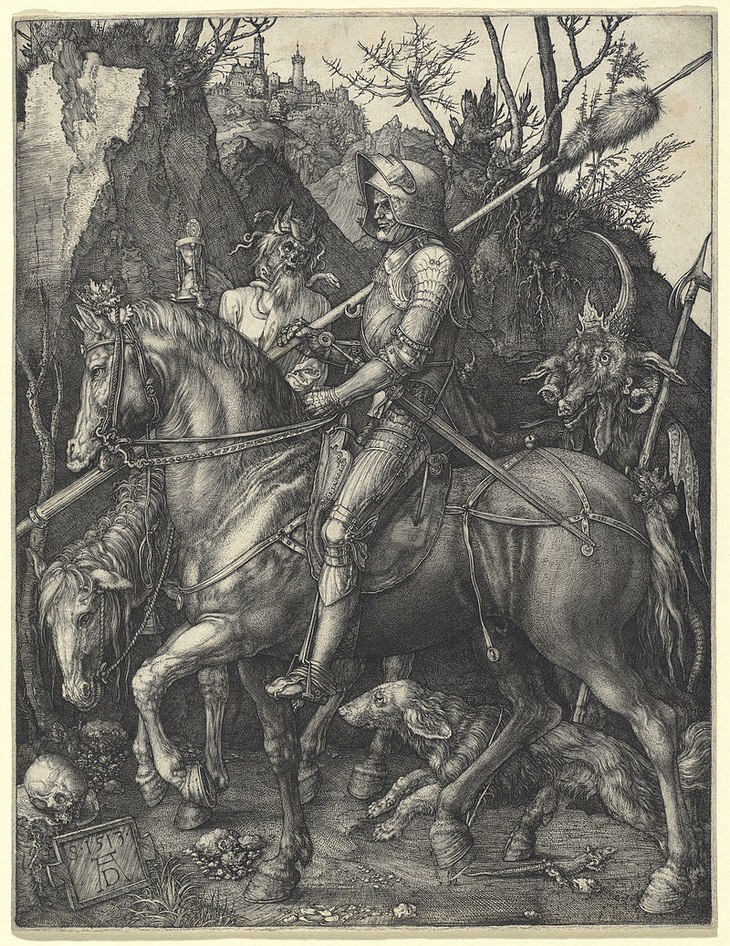 Knight, Death and the Devil
Early on in his artistic career, the young Dürer fell in love with Italy, and in particular, with its culture and art. The influences he would pick up in Italy would not only shape his art for the years to come; they would have a dramatic impact on all of the art of Northern Europe.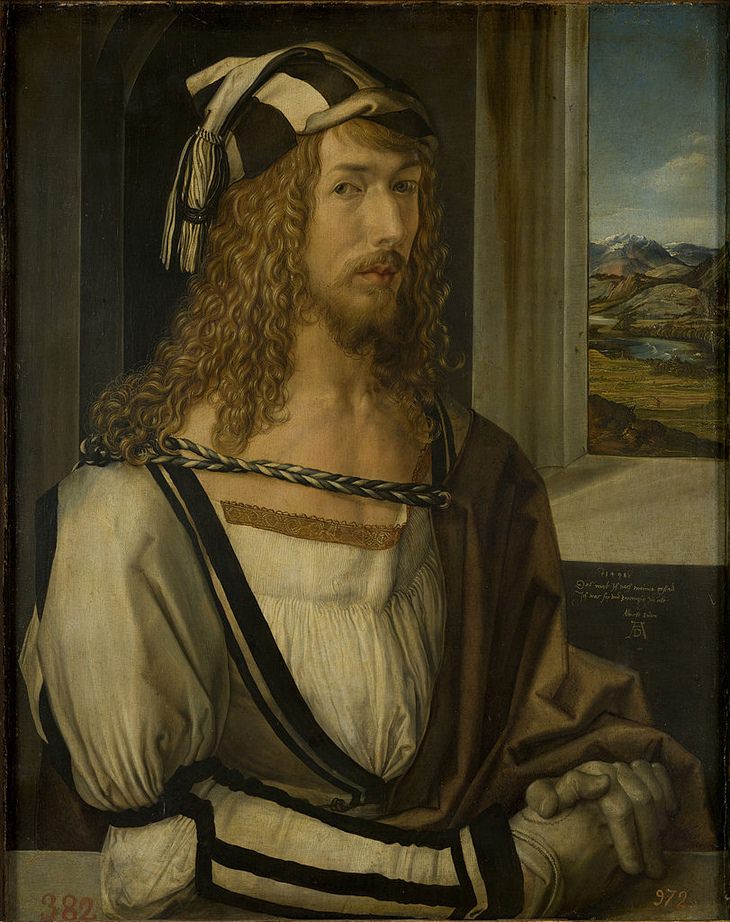 Self-portrait at the age of 26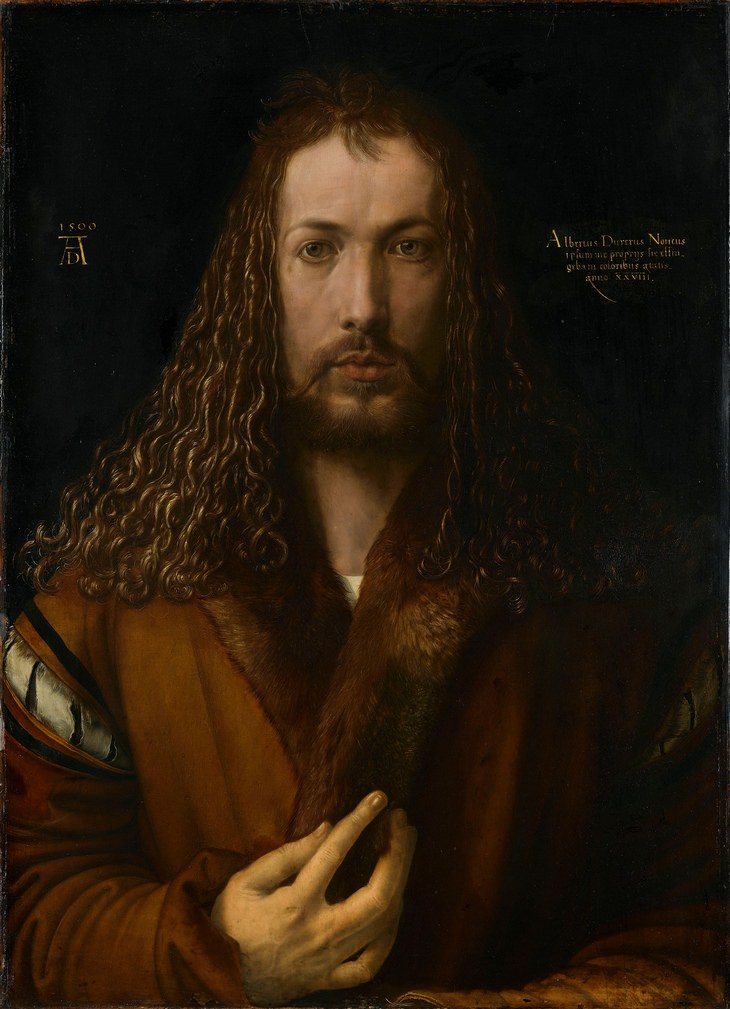 Self-portrait in the style of Christ at the age of 28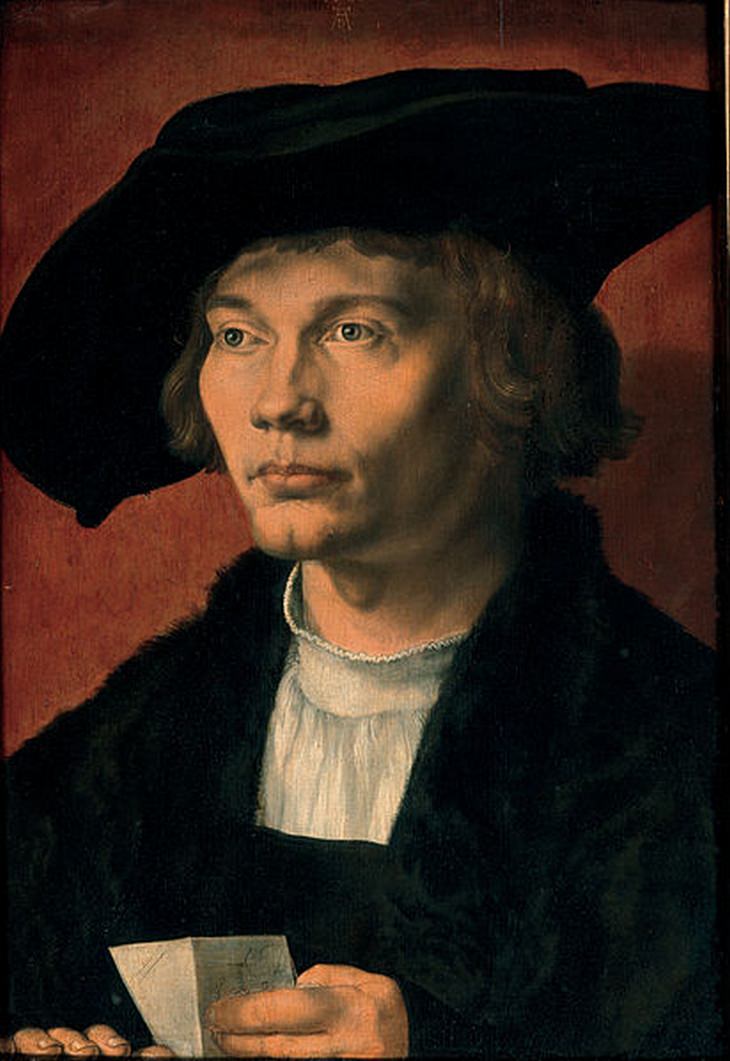 Portrait of a young man
Some of his most enduring works of arts are ironically studies and sketches that showcase his meticulous approach and eye for the tiniest of details. Dürer worked using various techniques including brush and ink, chalks, charcoal and silverpoint (the precursor to the modern-day pencil).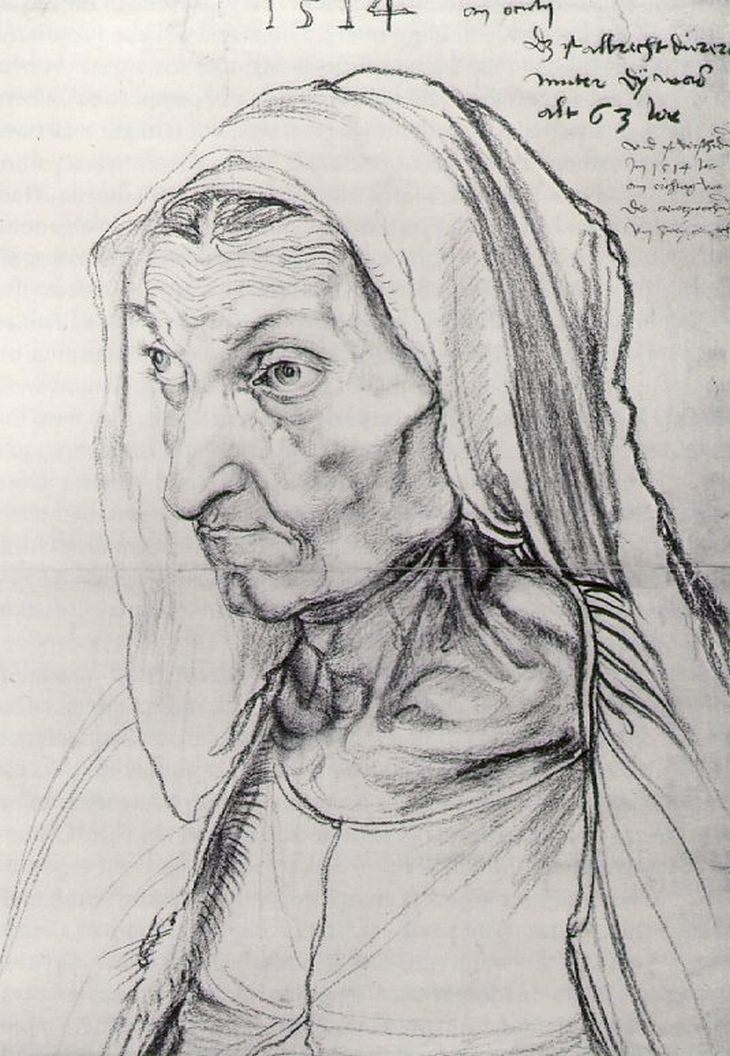 Portrait of the artist's mother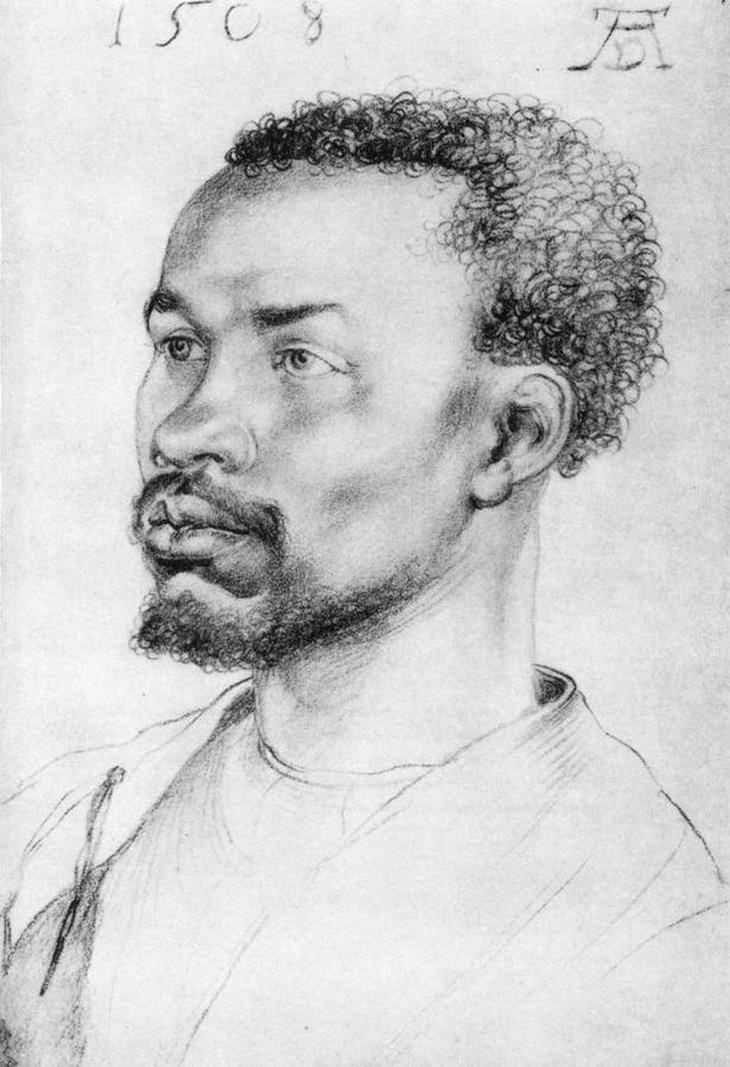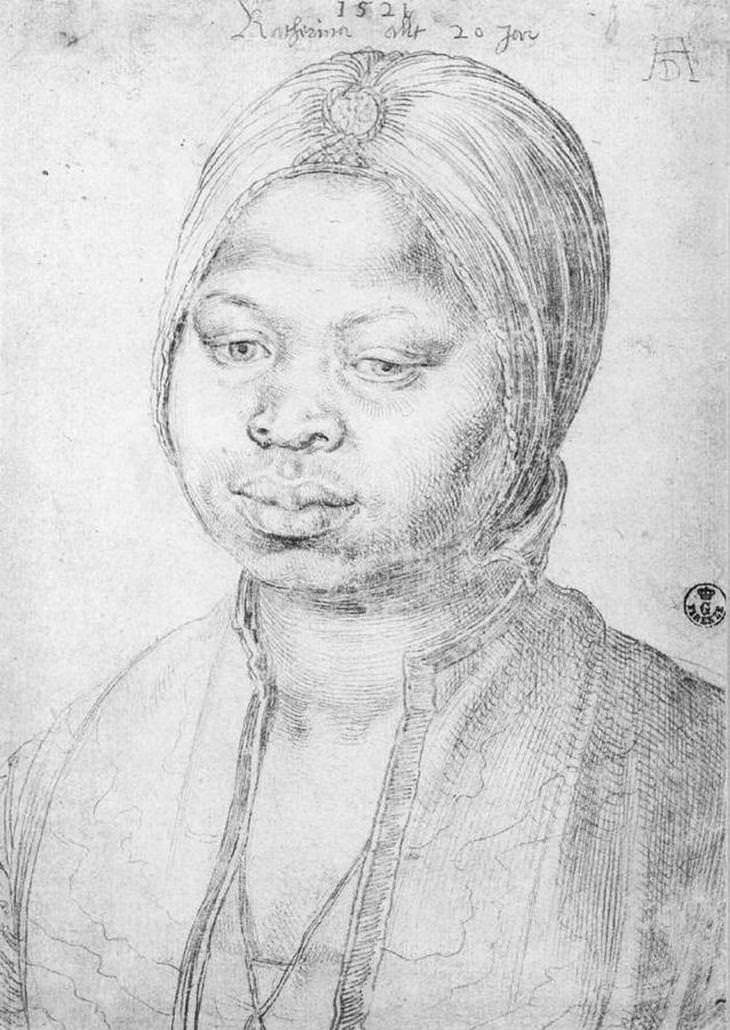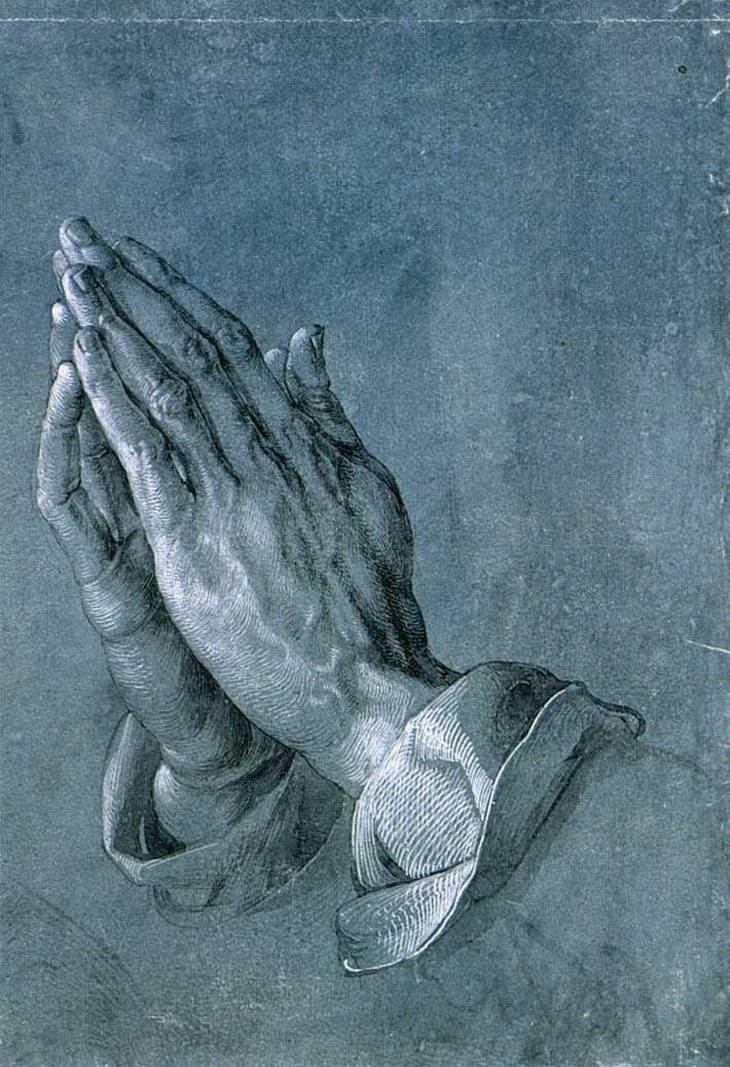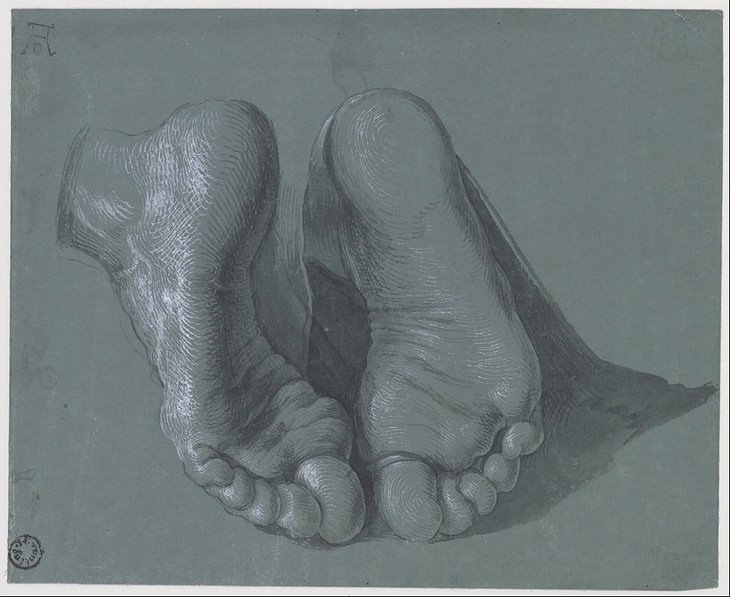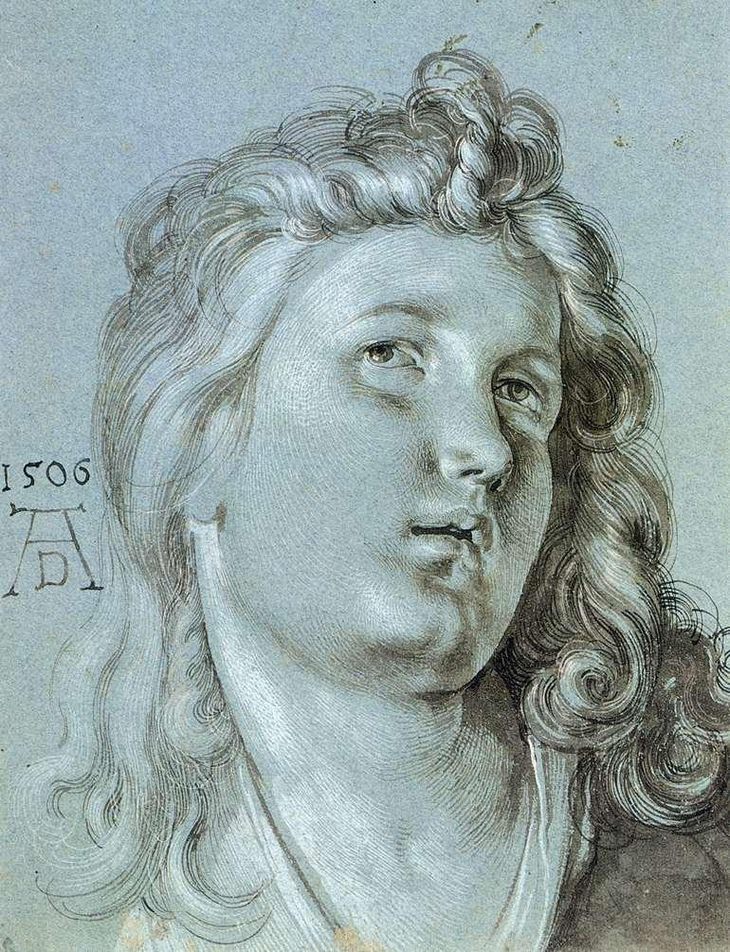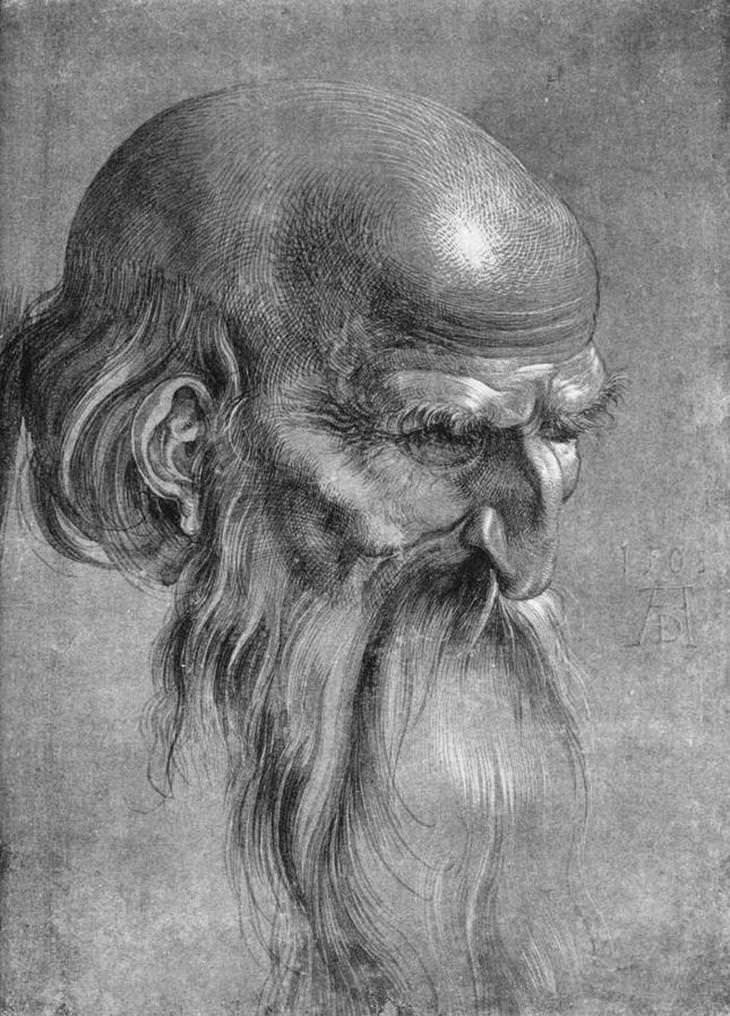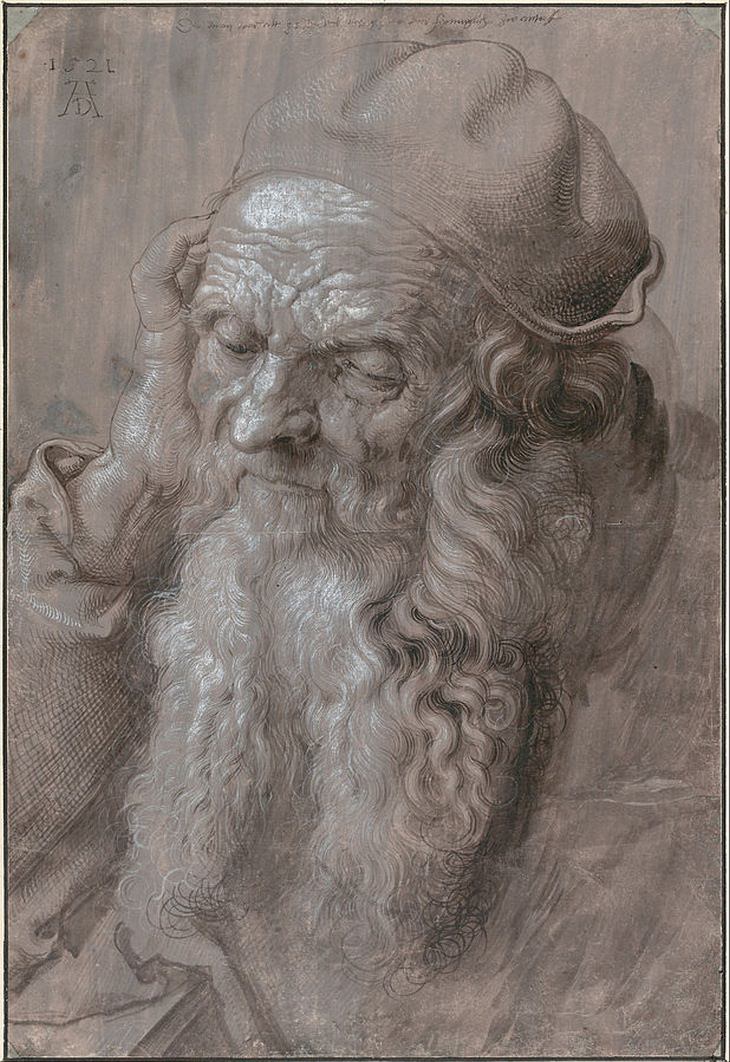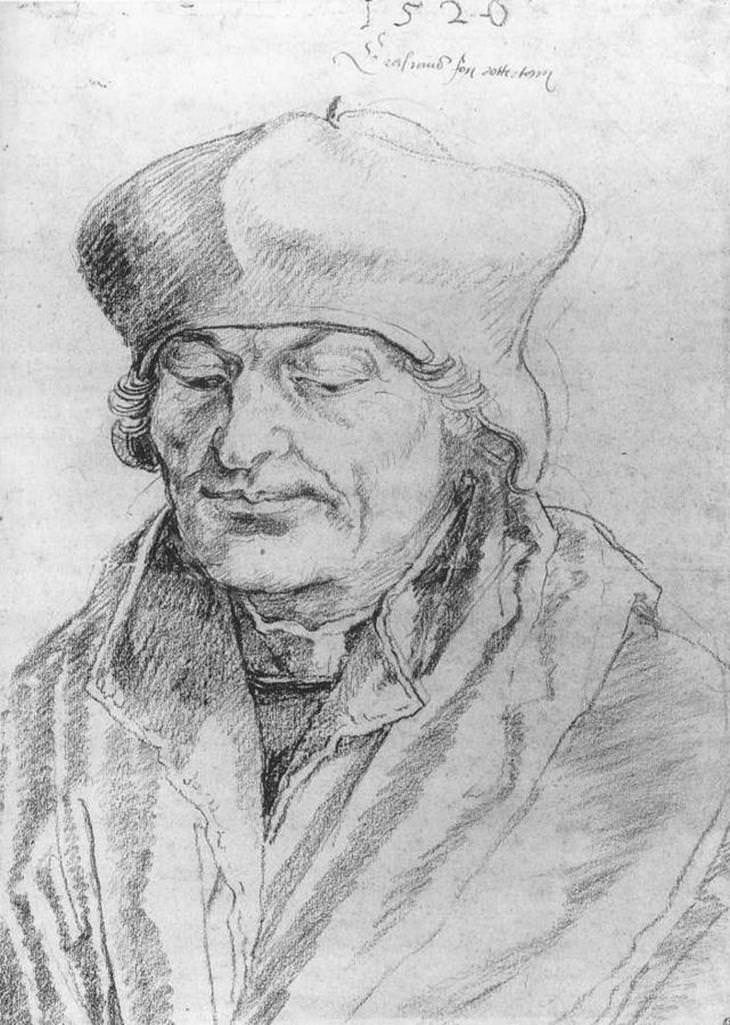 Portrait of Erasmus, famous scholar and friend of Dürer​'s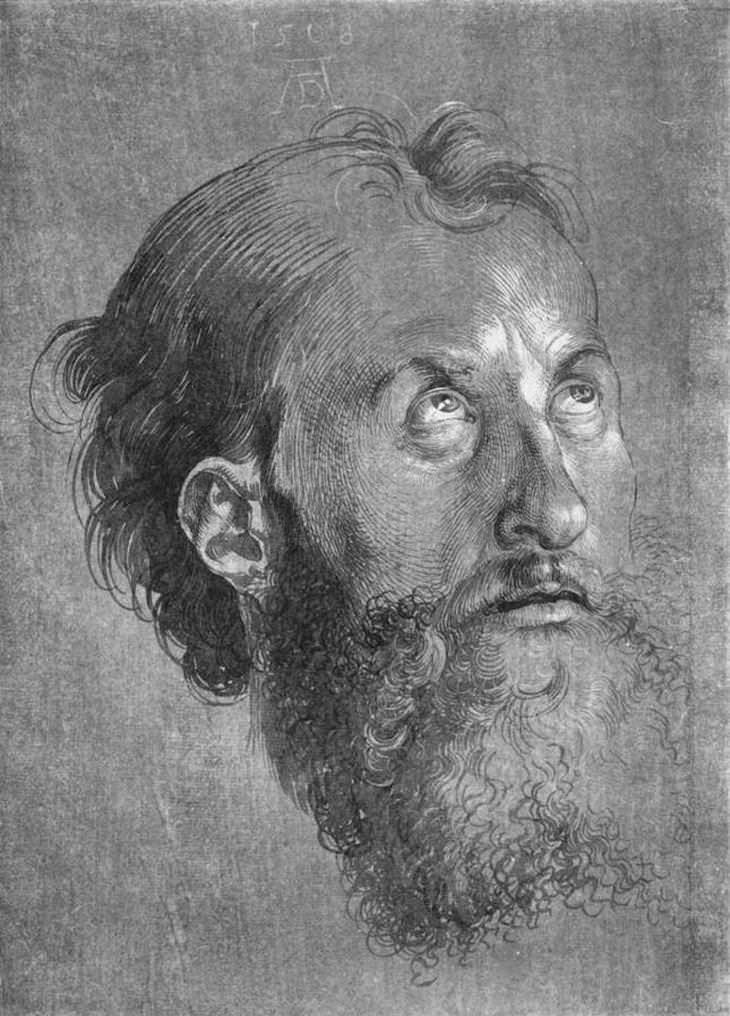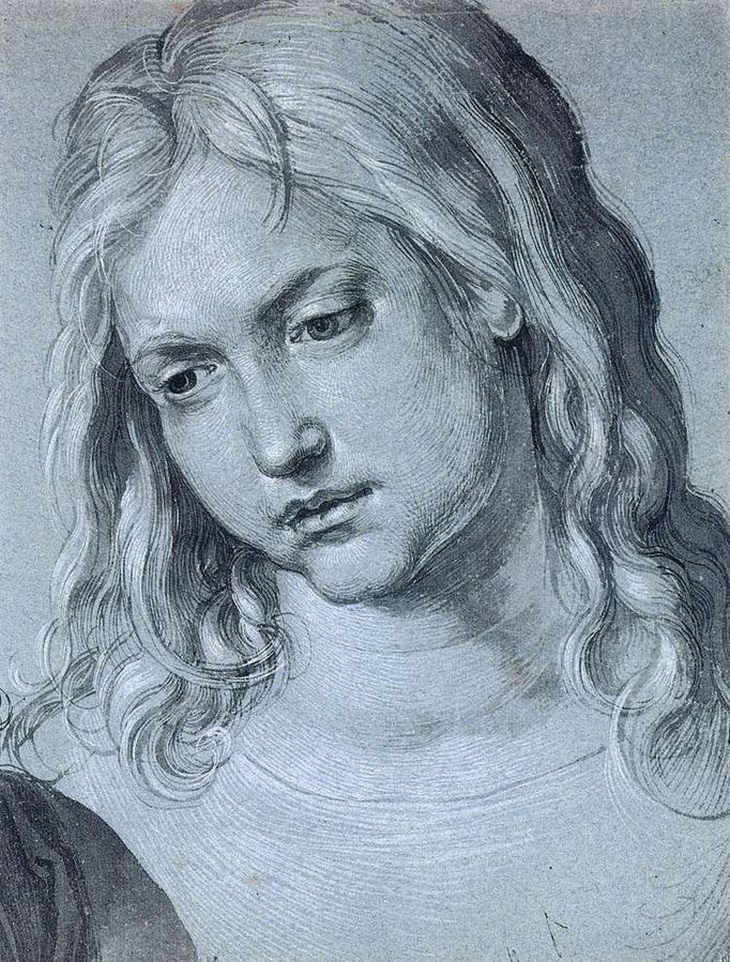 Christ at the age of 12
Perhaps most importantly, Dürer was an avid naturalist, making beautifully-detailed watercolors and drawings of animals and still life. This is doubly impressive because of the fine lines and detailed fur and plumage that are exhibited in his watercolor works, whereas watercolor is typically used to portray a general impression of things, as it tends to stain.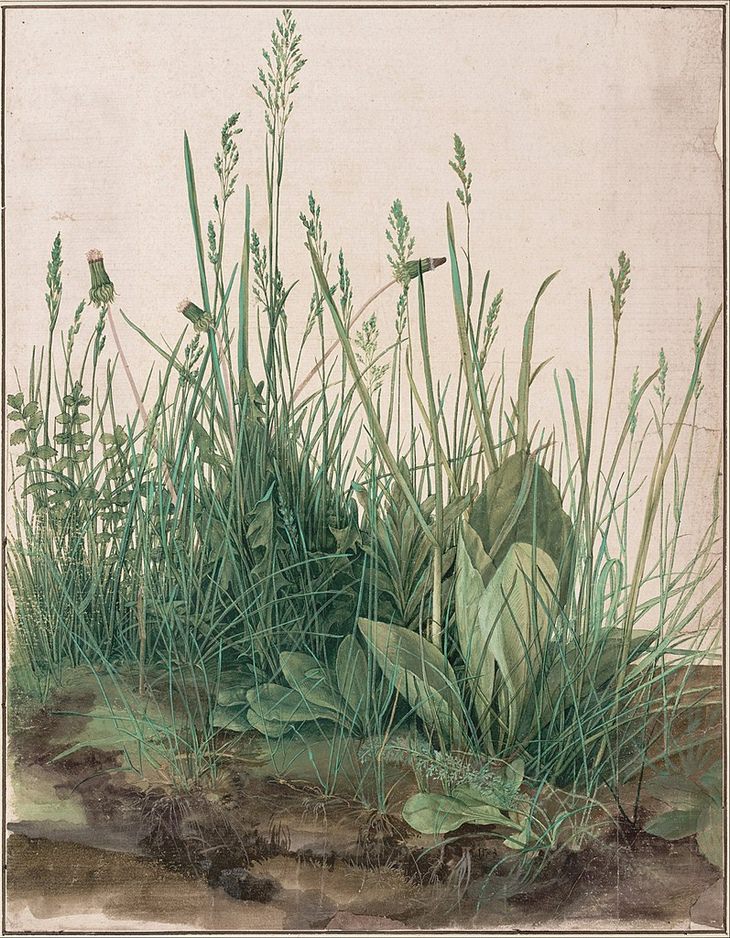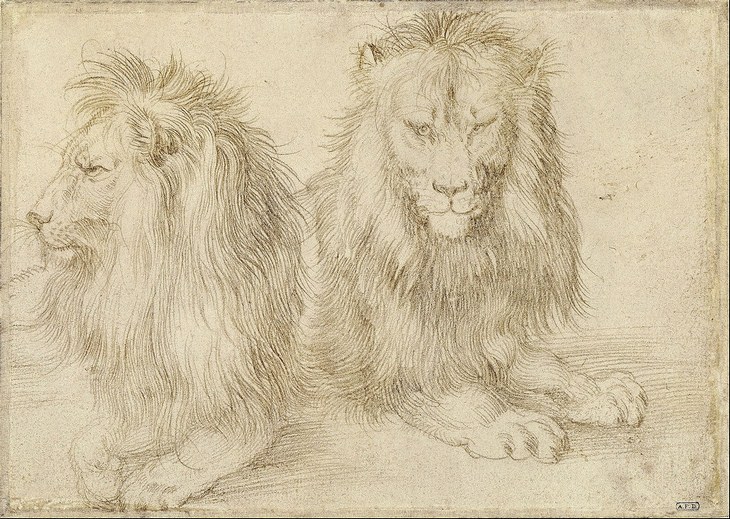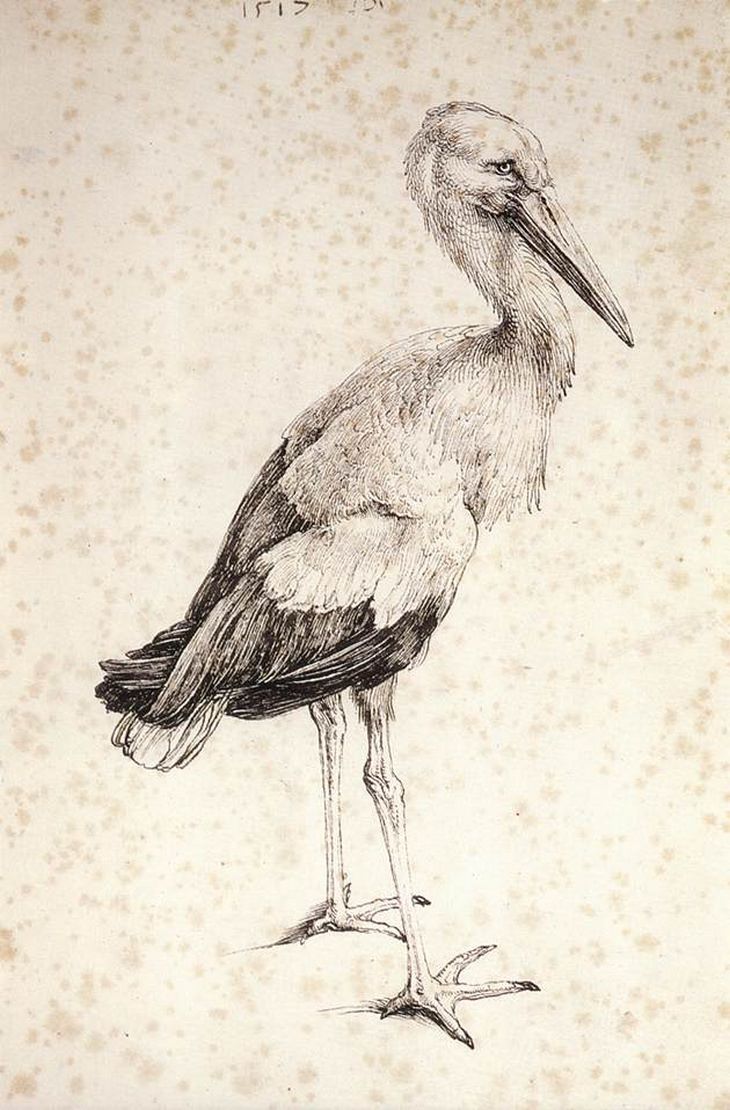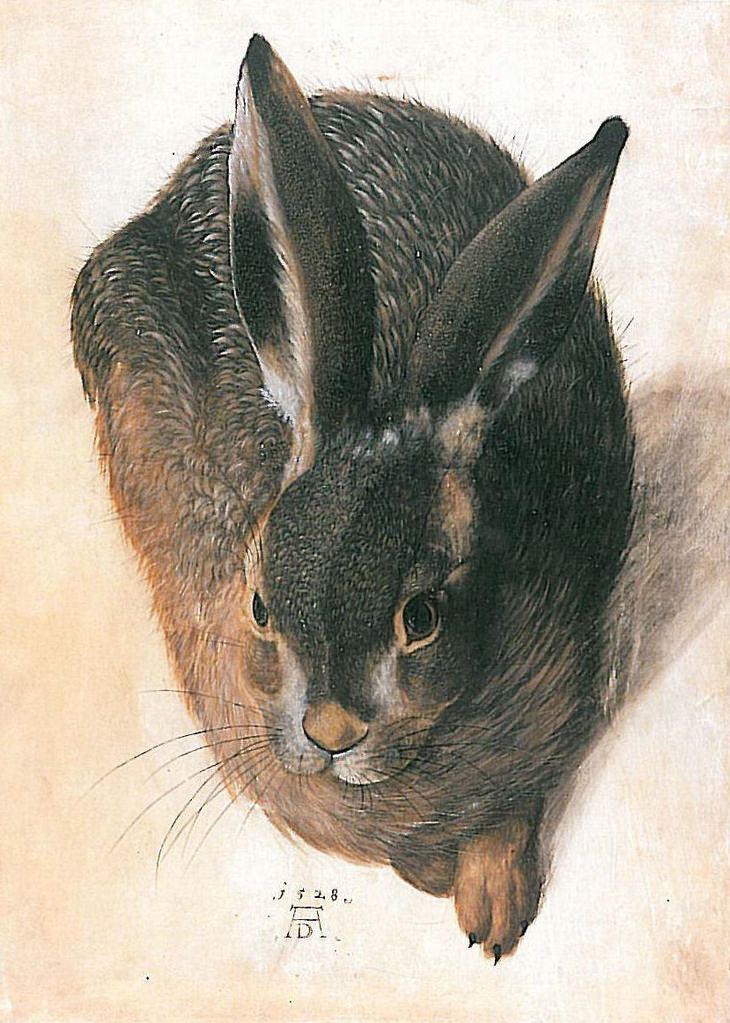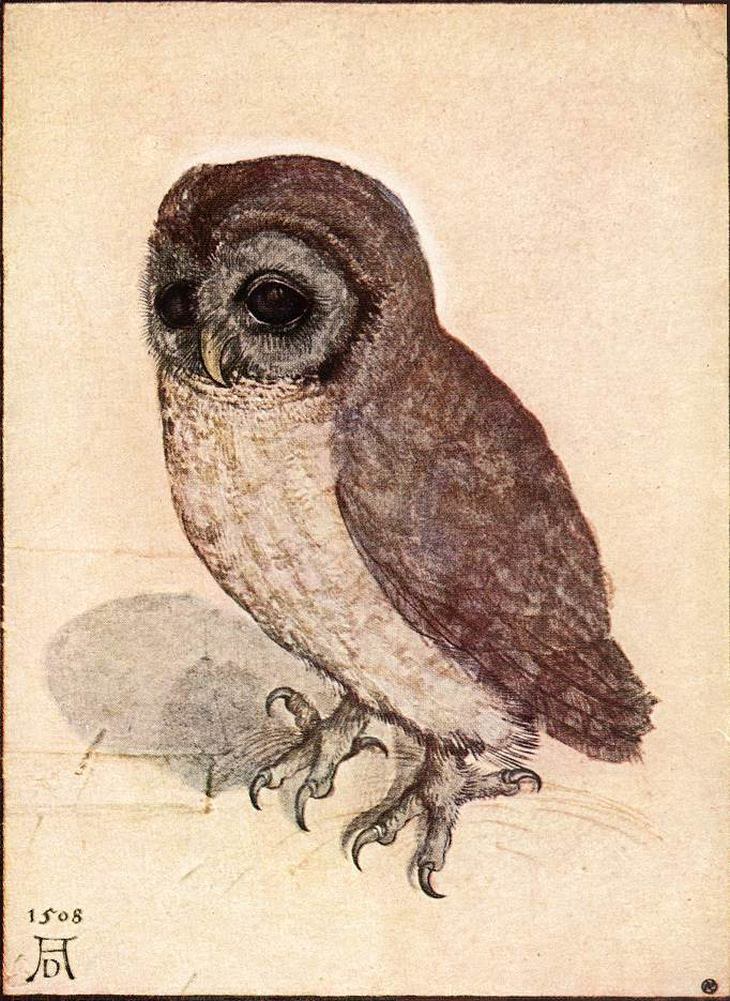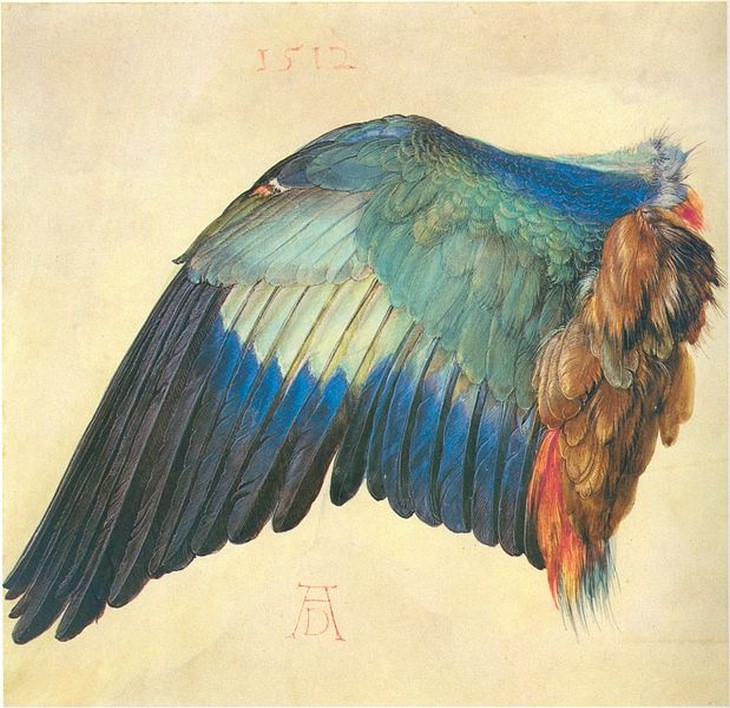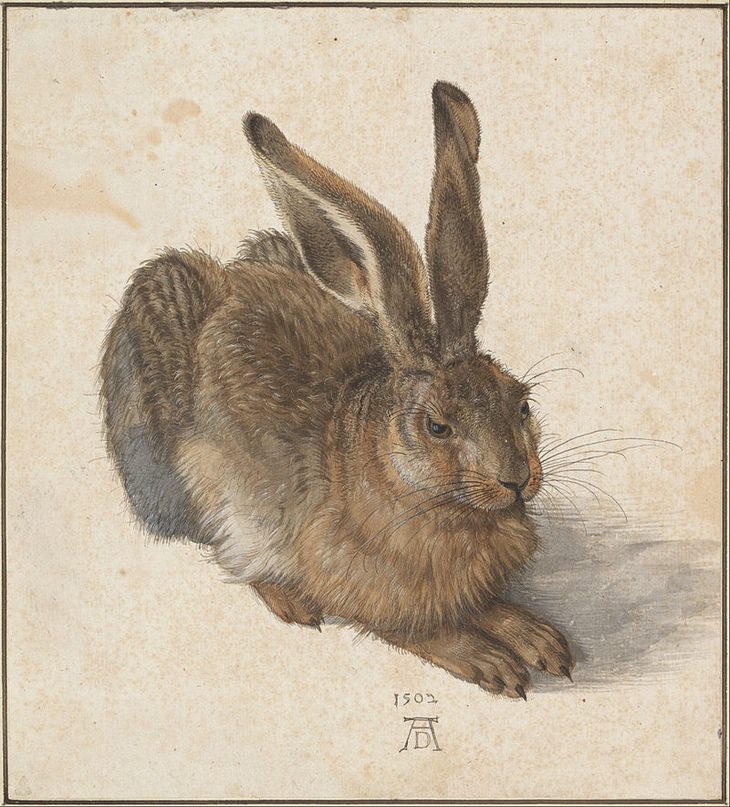 Arguably, his most famous animal portrait is of an animal he never actually saw. A great curiosity in Dürer's time was a gift from an Indian Sultan to the king of Portugal: a female rhinoceros by the name of Ganda. Rumors of a behemoth armored unicorn spread all across the continent. Those who were lucky enough to see it made rough sketches which served to ignite the imaginations of artists all over.
Dürer was one such artist who made a print of the beast, relying only on those sketches he saw. While the proportions are pretty much bang-on, it appears that Dürer took all that talk about armor a bit too literally, and he drew the rhino with actual plates.