The Hilarious Adventures of Boy and Dog
Although becoming a parent for the first time can be extremely tiring, it can also be a huge source of inspiration, just as it was for new dad Nate Anderson. In fact, he was so inspired by the arrival of his son that he created the "Boy and Dog" webcomic series, chronicling Rowan's adventures with his family's pet dog, Murphy. The family cat, Milo, makes an occasional cameo in the series too! Take a look at this hilarious comic series:
1. This is the real-life duo that inspired the comic. Hey there!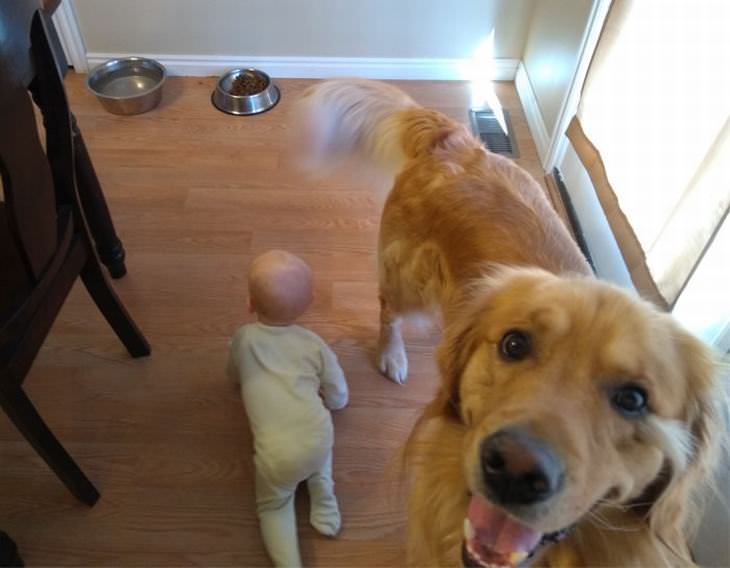 2. This is what happened when Dad told Rowan that he's a baby.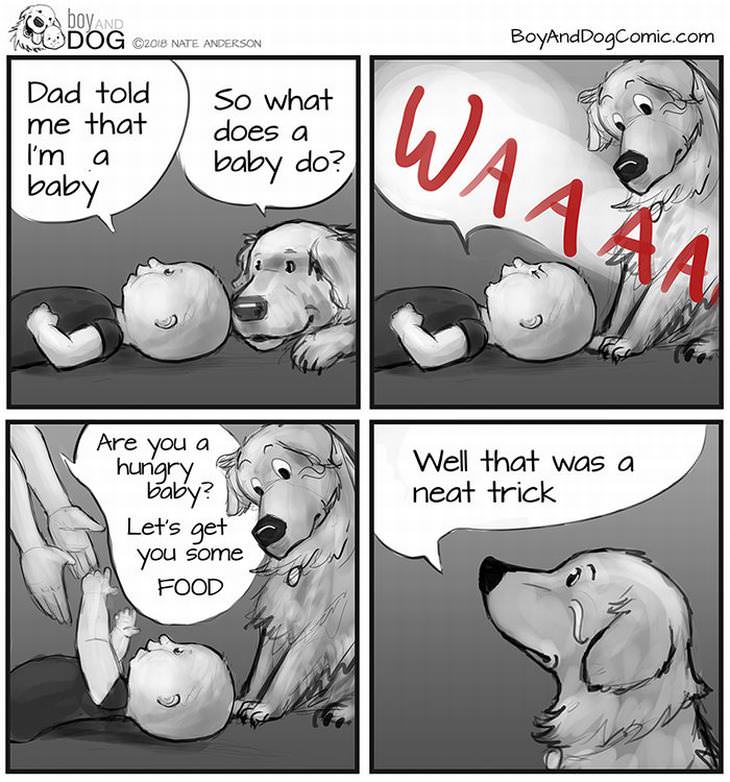 3. "Don't give him ideas..."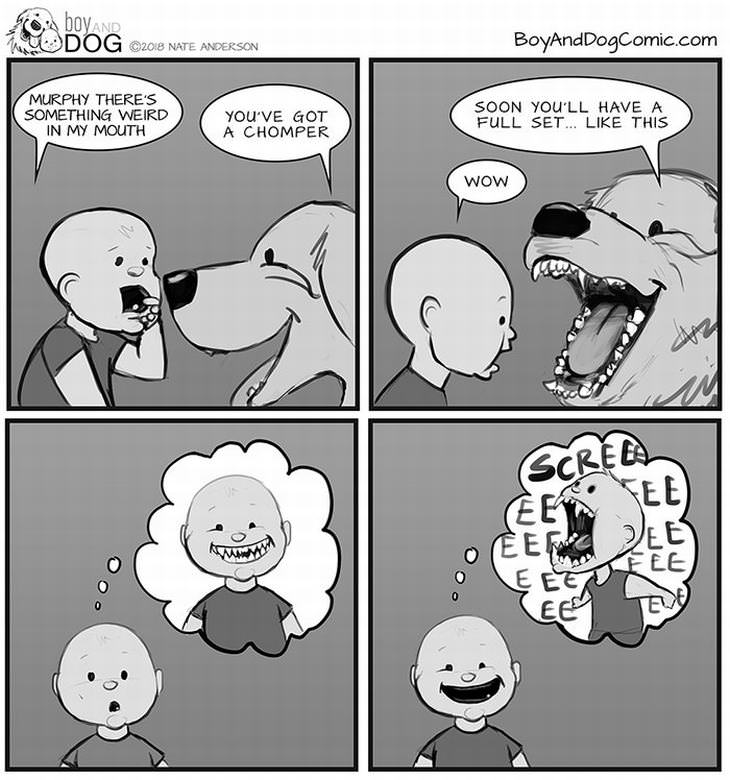 4. Rowan's mobility is still a bit of an issue at the moment!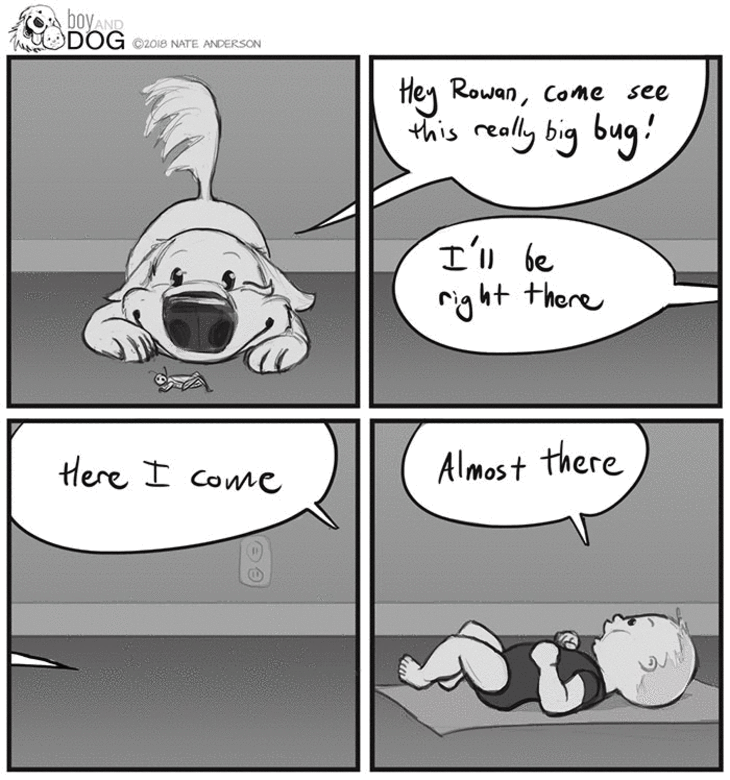 5. "I know what walking is!"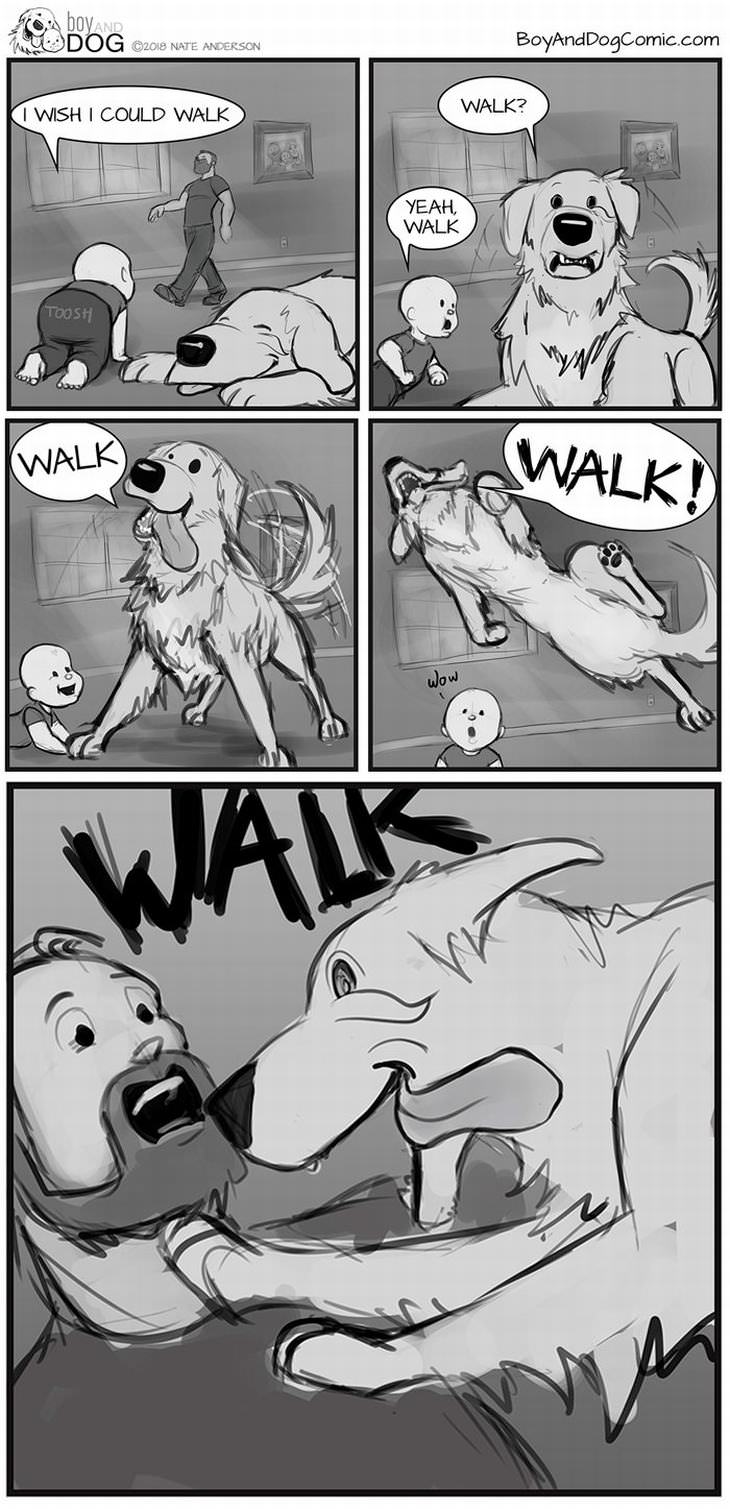 6. Getting it all in before dad arrives on the scene.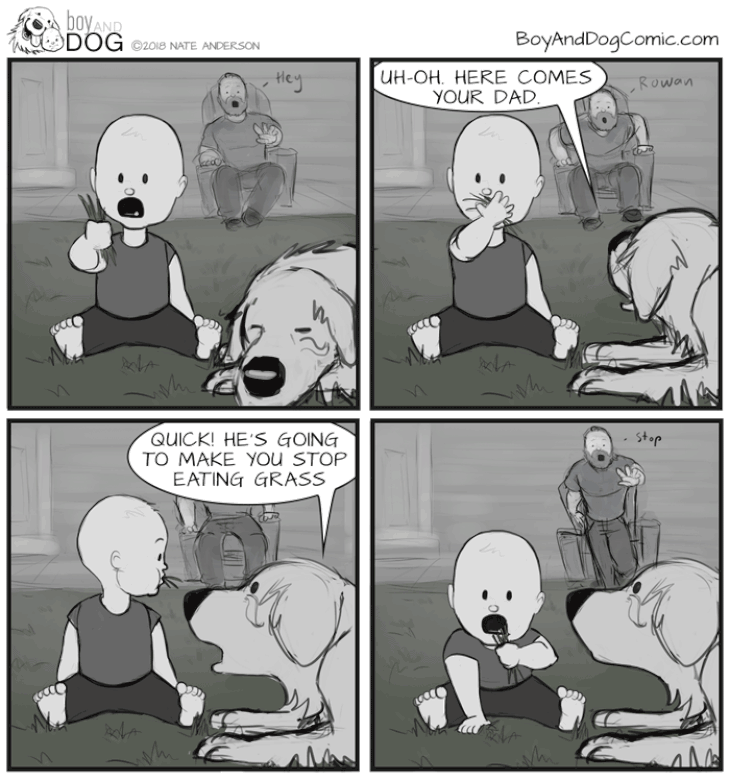 7. The struggle for independence is real.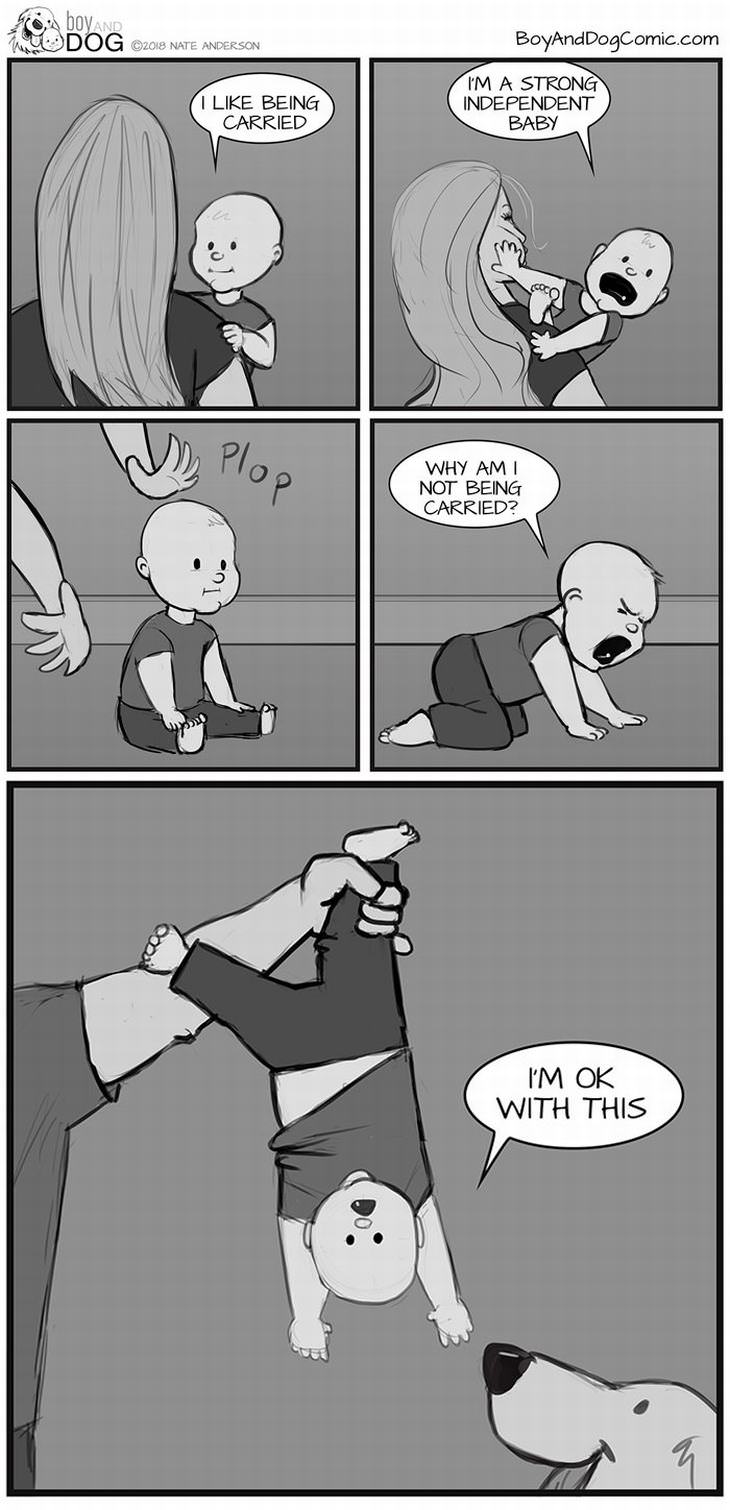 8. When the wiggly burrito first came home.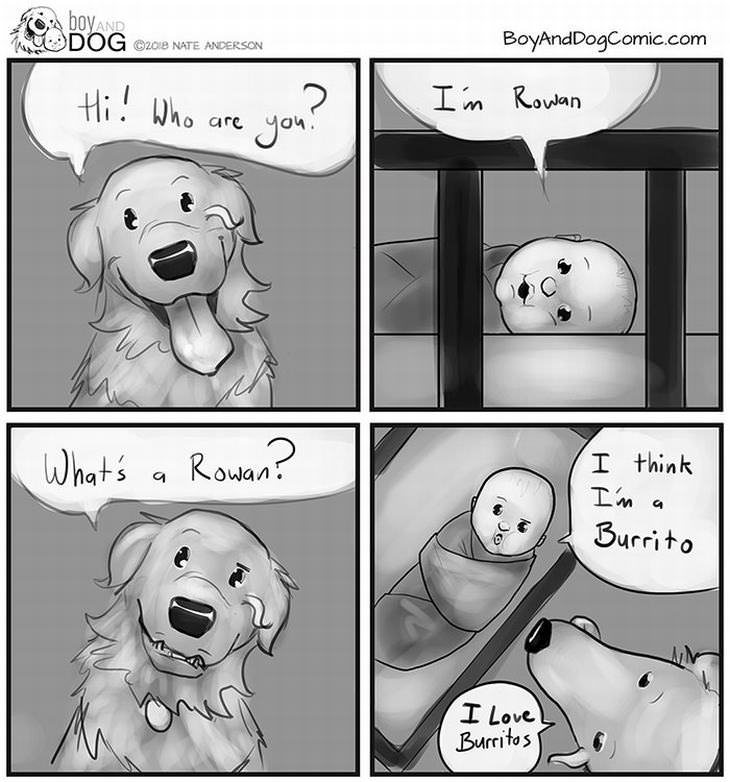 9. Don't mention walkies!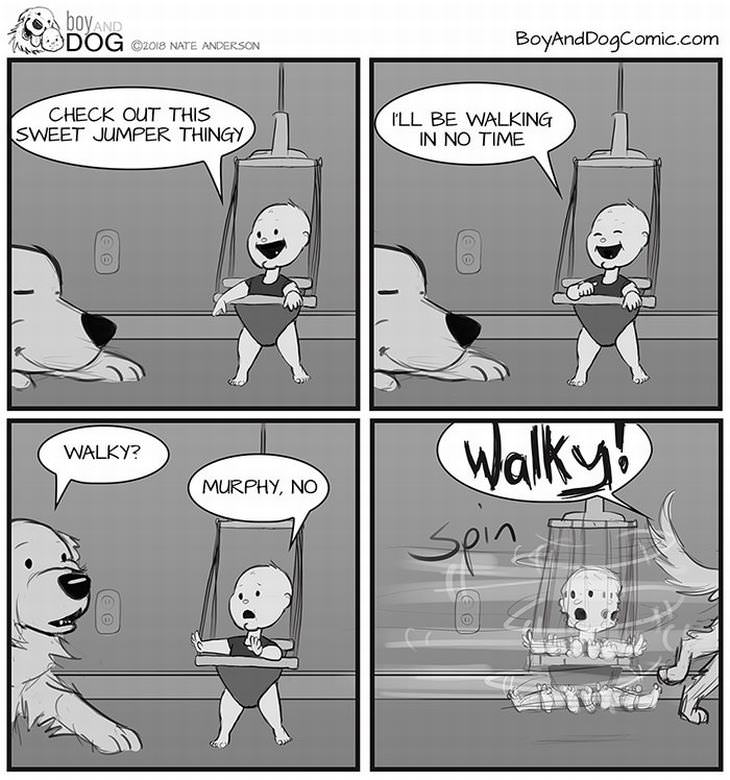 10. A different kind of food envy.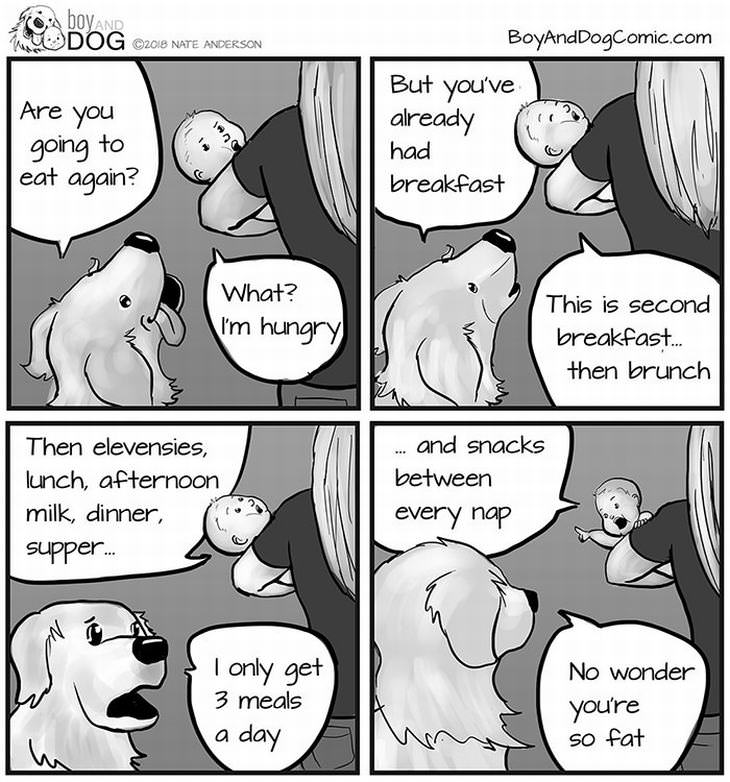 11. Settling differences.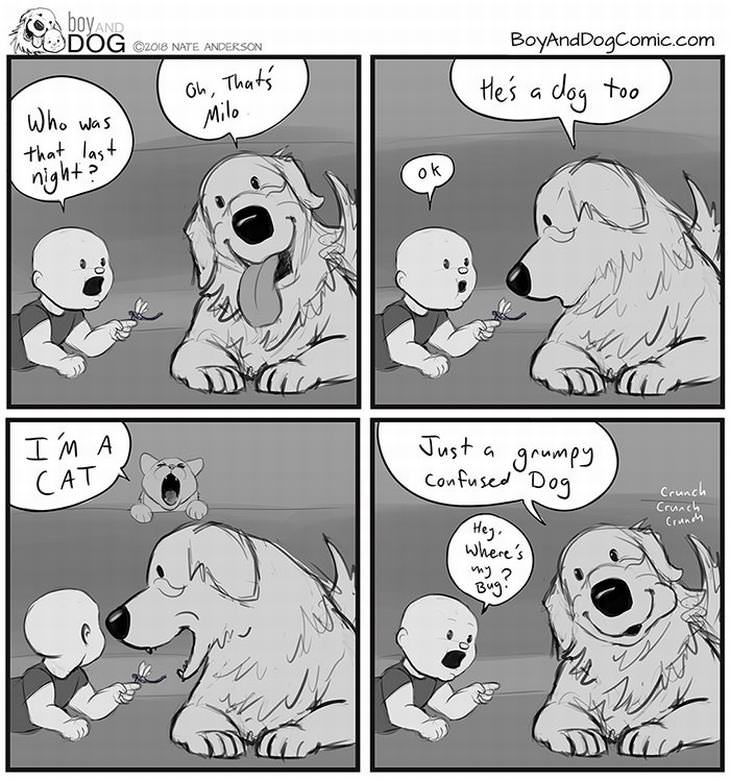 12. He ducked out of that one.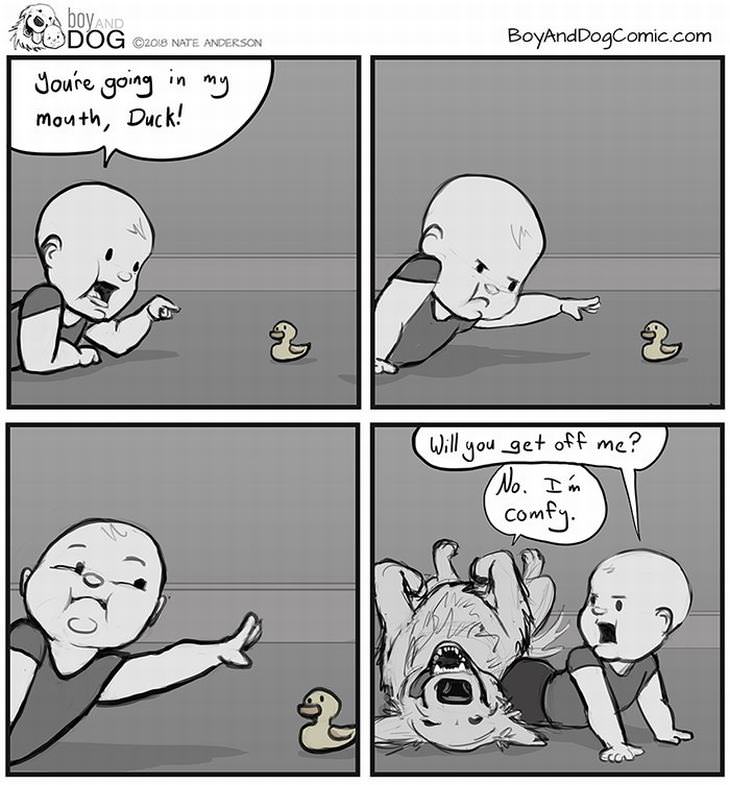 13. Murphy loves sharing his toys with Rowan.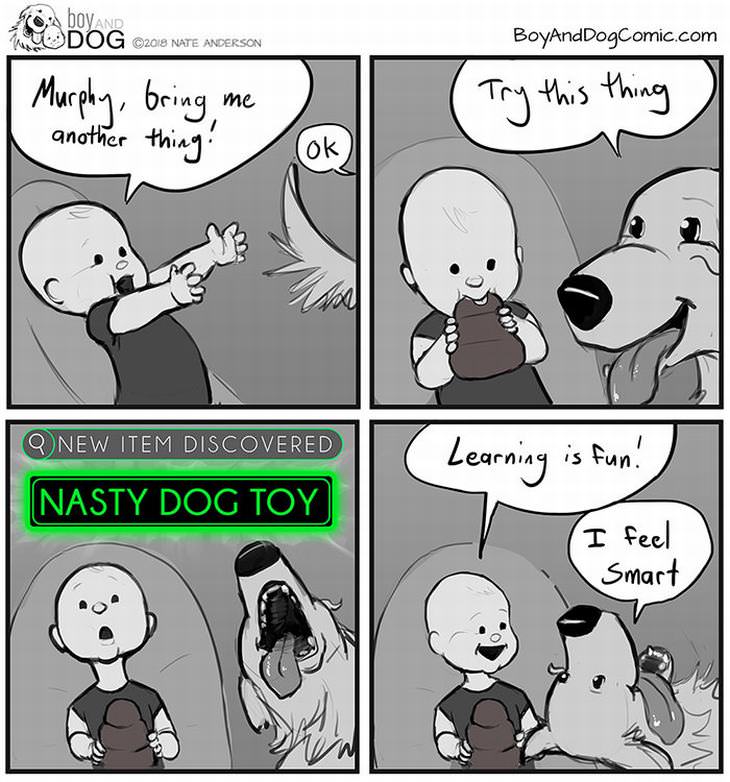 14. Milo's showing Rowan how to catch live bugs and bring them indoors.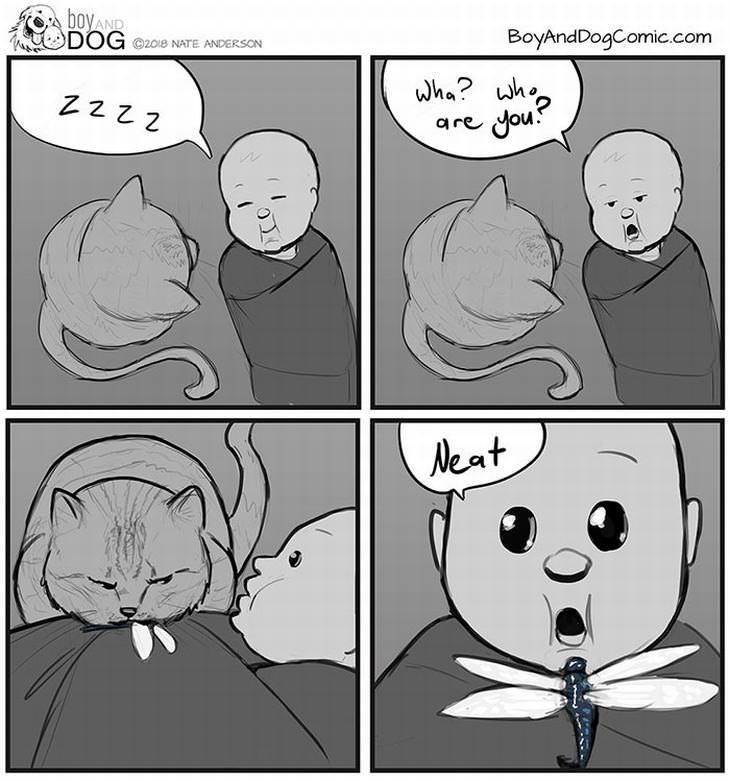 15. Scooching is all the rage in the house now.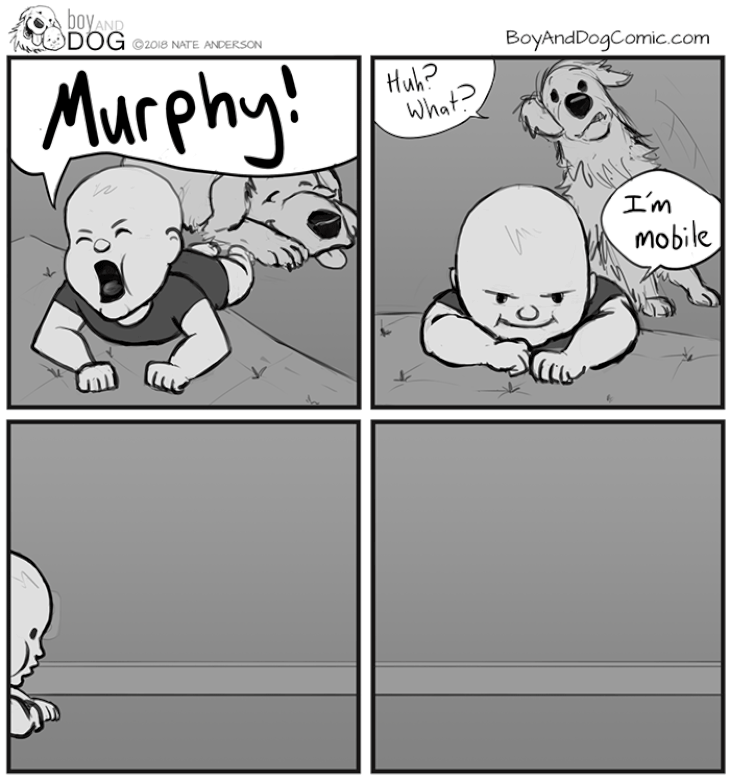 16. Rowan's still getting his head around the concept of chewing...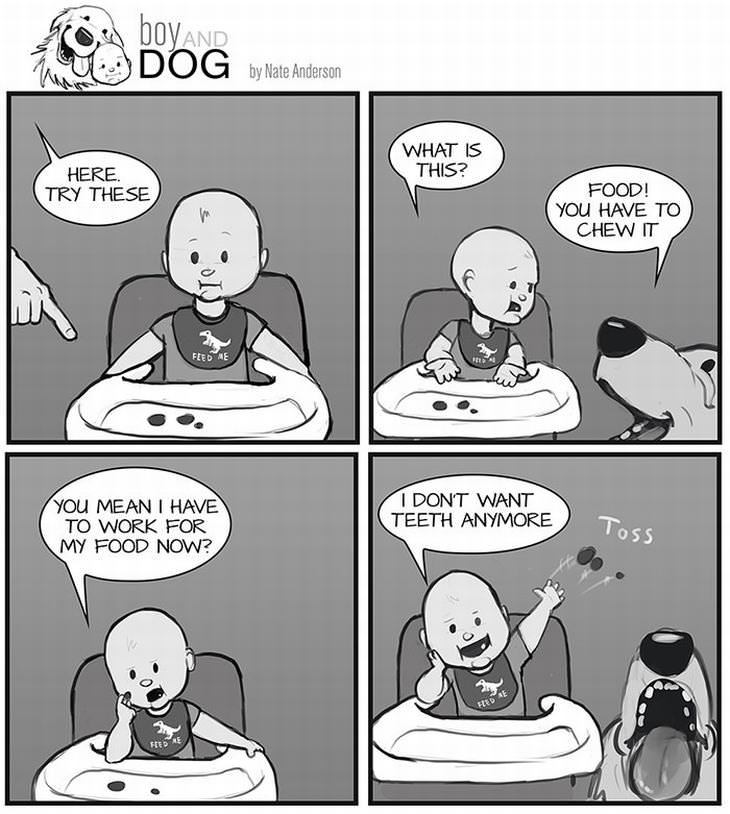 17. He loves practicing his conversational skills over dinner.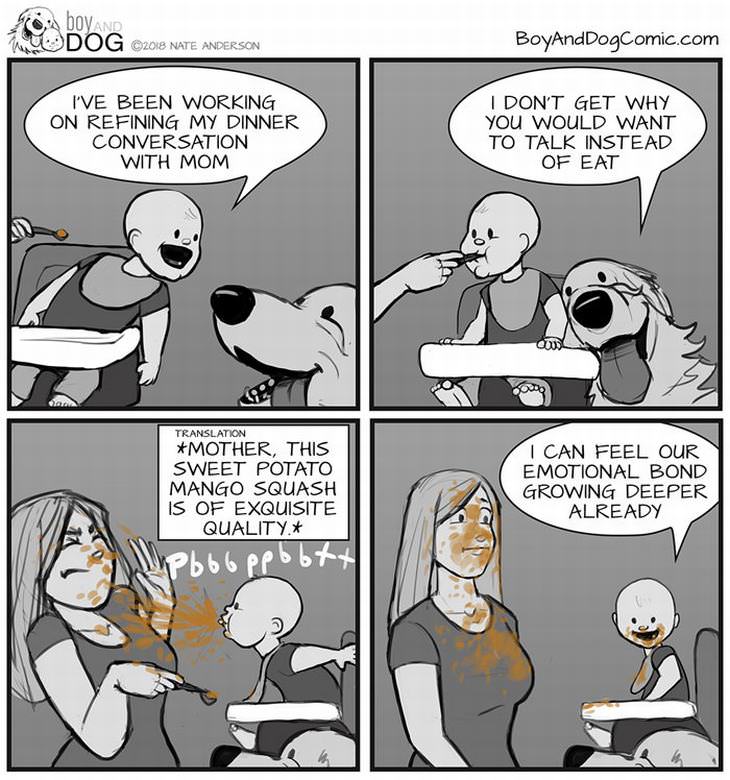 18. Just bouncing around!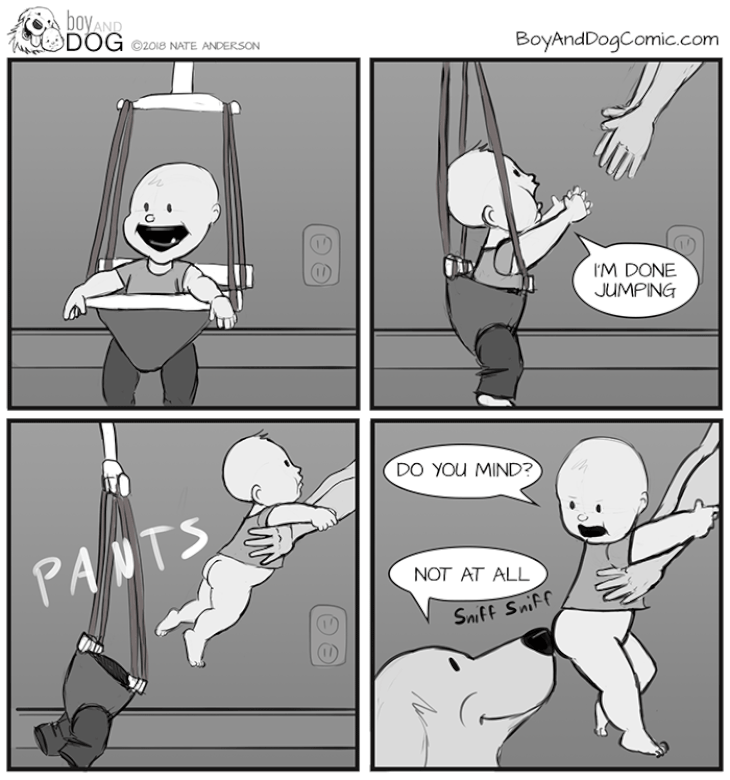 19. Nobody knows why Rowan does certain things.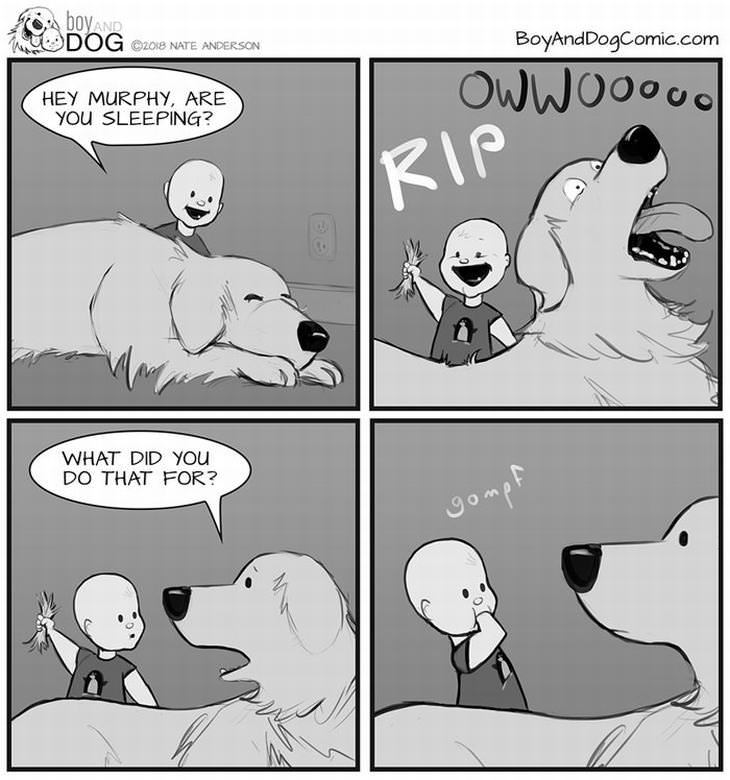 20. The taste test always helps when identifying an object.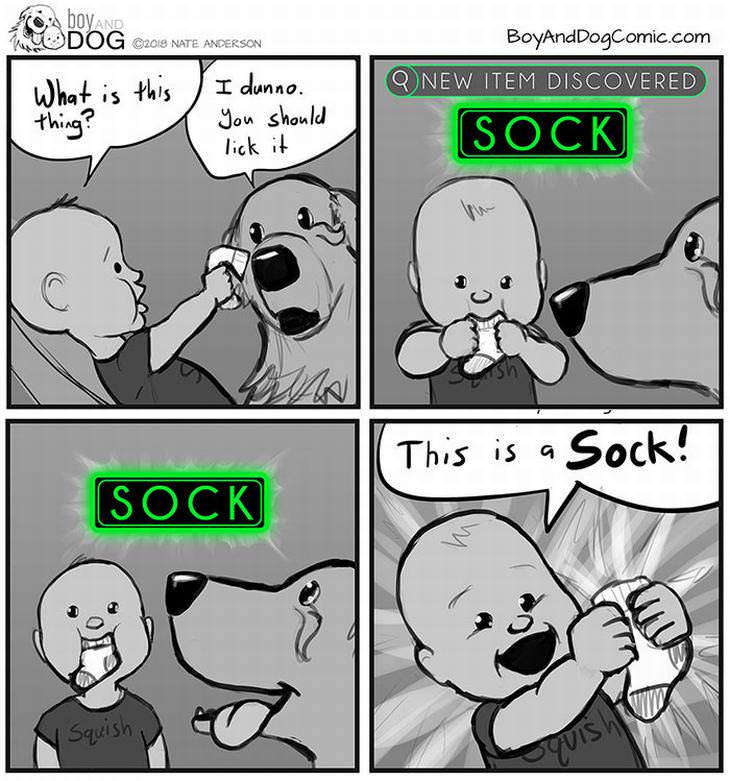 Content and image source