1. Visit Solvang, California, instead of Denmark
Fly to: Santa Barbara Municipal Airport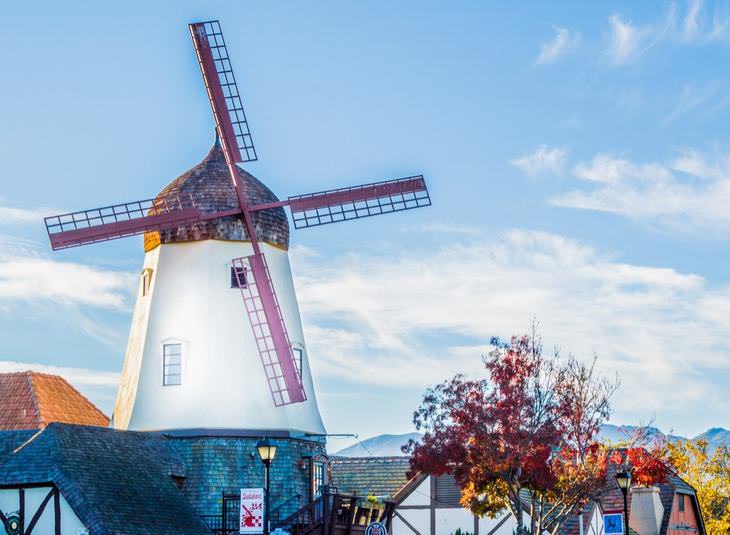 Solvang is Danish for a 'sunny field' and this quaint town is nestled in the Santa Ynez Valley along the coast in southern California. The city was founded in 1911 by a group of Danes looking to escape the harsh winters of the Midwest. If you're looking for authentic bakeries, restaurants, and merchants, as well as the famous replica of Copenhagen's Round Tower, this town is the perfect place to visit.
2. Visit Holland, Michigan, instead of the Netherlands
Fly to: Kalamazoo/Battle Creek International Airport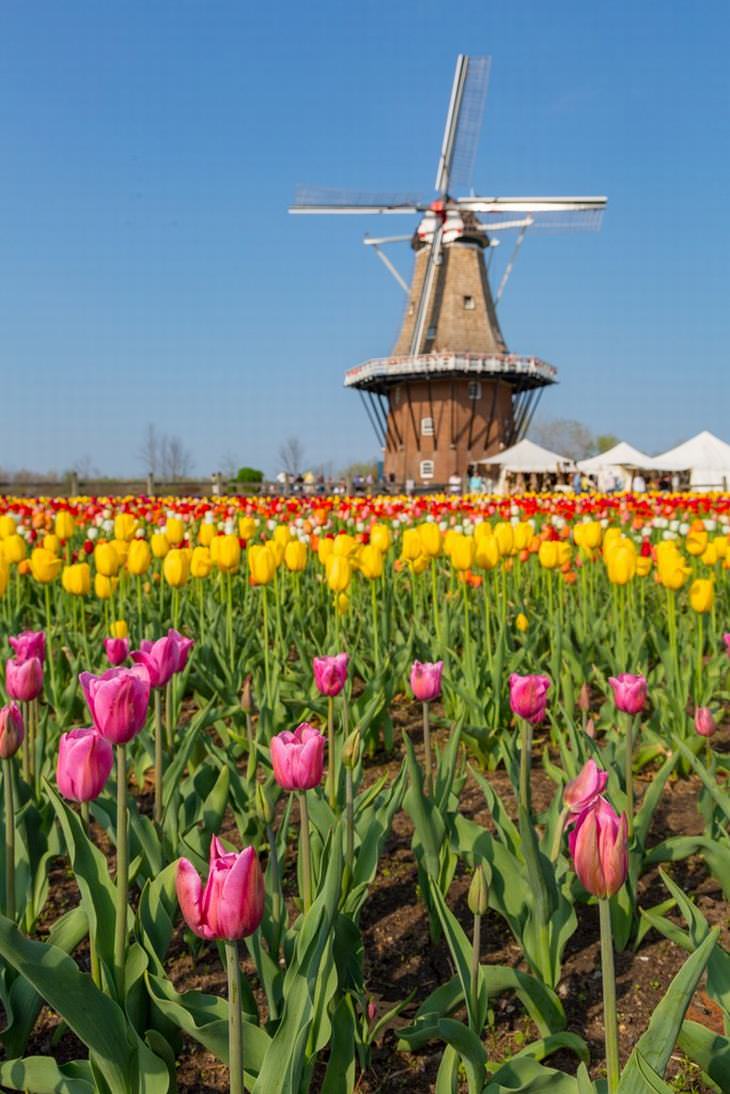 Settlers from the Netherlands, after fleeing from religious persecution, embarked upon a quest for peace, which they found in Holland, Michigan. This village in Michigan has maintained a vibrant Dutch community, since 1847. They also hold an annual Tulip Time Festival which features various Dutch excursions and attracts thousands of tourists each year.
3. Visit Helen, Georgia, instead of Bavaria, Germany
Fly to: Hartsfield-Jackson Atlanta International Airport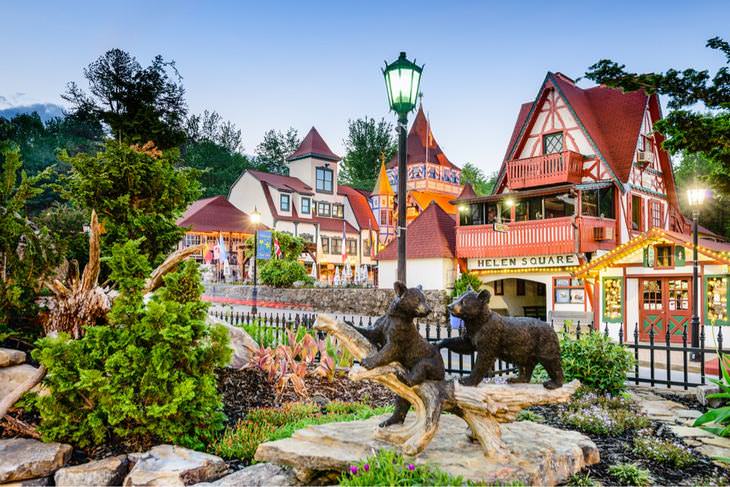 Helen, Georgia, was resurrected as a replica of a Bavarian alpine town after the city's logging industry proved to be on a steep decline. Since revamping its new image, Helen has become a popular tourist destination in the country. For the full Bavarian effect, visit Helen in the fall for the town's highly authentic Oktoberfest.
4. Visit St. Augustine, Florida, instead of Spain
Fly to: Jacksonville International Airport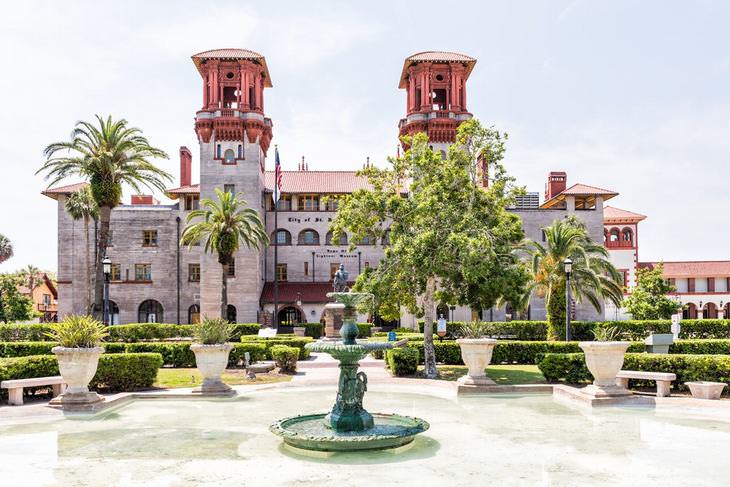 This part of Florida was founded in 1565 by Spanish explorers and is the oldest European-established settlement in the country. As anyone would expect, St Augustine is full of Spanish influence - from architecture to cuisine.
5. Visit Fredericksburg, Texas, instead of Germany
Fly to: San Antonio International Airport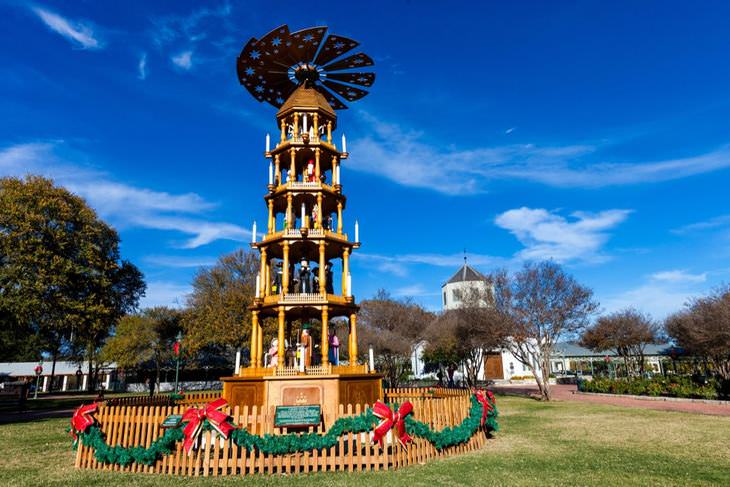 A group of German settlers founded this town back in 1846, naming the town after Prince Frederick of Prussia. As you walk through the center of town, you will notice a myriad of German cuisines and antiques. This town is also the best place to celebrate an authentic German Christmas.
6. Visit Frankenmuth, Michigan, instead of Bavaria, Germany
Fly to: Bishop International Airport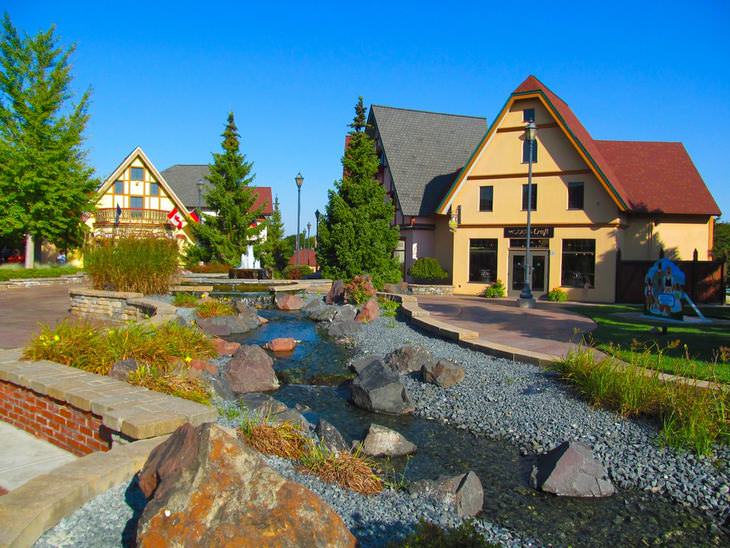 This town is also known as 'little Bavaria' and has maintained its Bavarian roots since its 1845 founding by German Lutheran conservatives. This town is another great Christmas destination and their very own Bronner's Christmas Wonderland, claims to be the world's largest Christmas store.
7. Visit Calistoga, California, instead of Italy
Fly to: San Francisco International Airport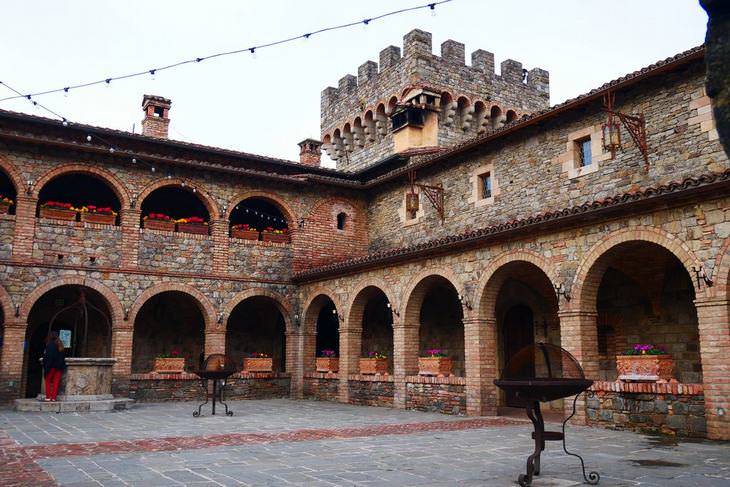 It is said that Calistoga got its name through a hilarious language mix-up when founder Samuel Brennan declared that he intended to make his city 'the Calistoga of Sarifornia' instead of saying what he was mean to which was to create a 'Saratoga of California', referring to Saratoga Springs, New York. Despite the mix-up, Calistoga still maintains a charm reminiscent of Europe. Be sure to visit the Castello di Amorosa (pictured), or take a tour of the surrounding wine country.
8. Visit Leavenworth, Washington, instead of Bavaria, Germany
Fly to: Seattle-Tacoma International Airport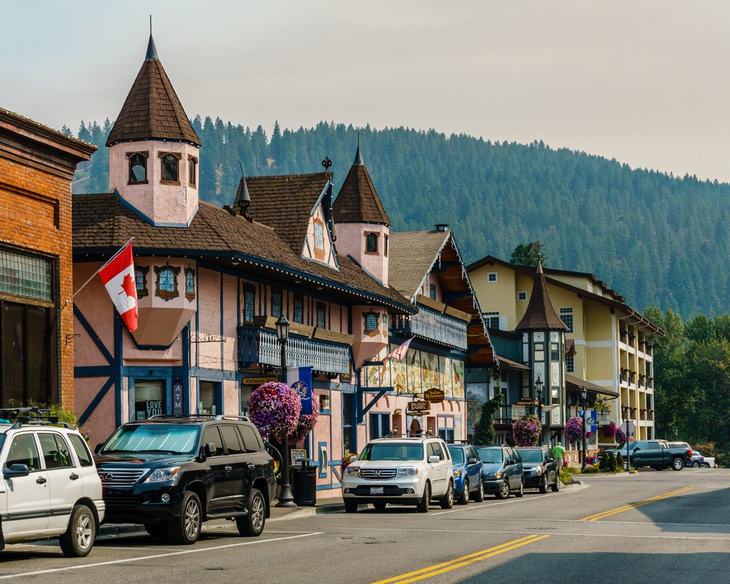 Leavenworth Washington is another example of how pervasive the Bavarian culture has become. Still, this town hasn't always been a hub for German culture. A visit to Solvang, California in the 1960s inspired Leavenworth to rehabilitate their failing economy with a quick trip through Bavaria. One of the thing that sets this small town apart is their extensive nutcracker museum which houses more than 6,000 different types of the German-designed toy.
9. Visit New Ulm, Minnesota, instead of Germany
Fly to: Minneapolis-Saint Paul Minnesota International Airport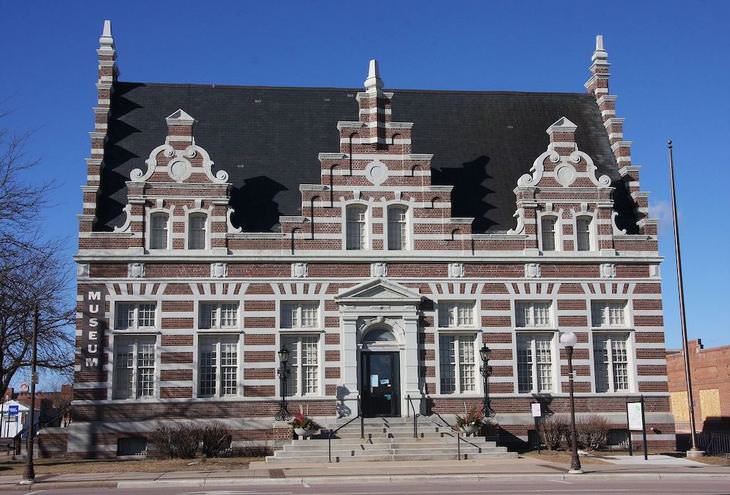 Founded in 1854 by the German Land Company of Chicago, this town has quickly become the best place in the country to drink a cold draft of authentic German beer.
10. Visit Vail, Colorado, instead of European ski destinations
Fly to: Denver International Airport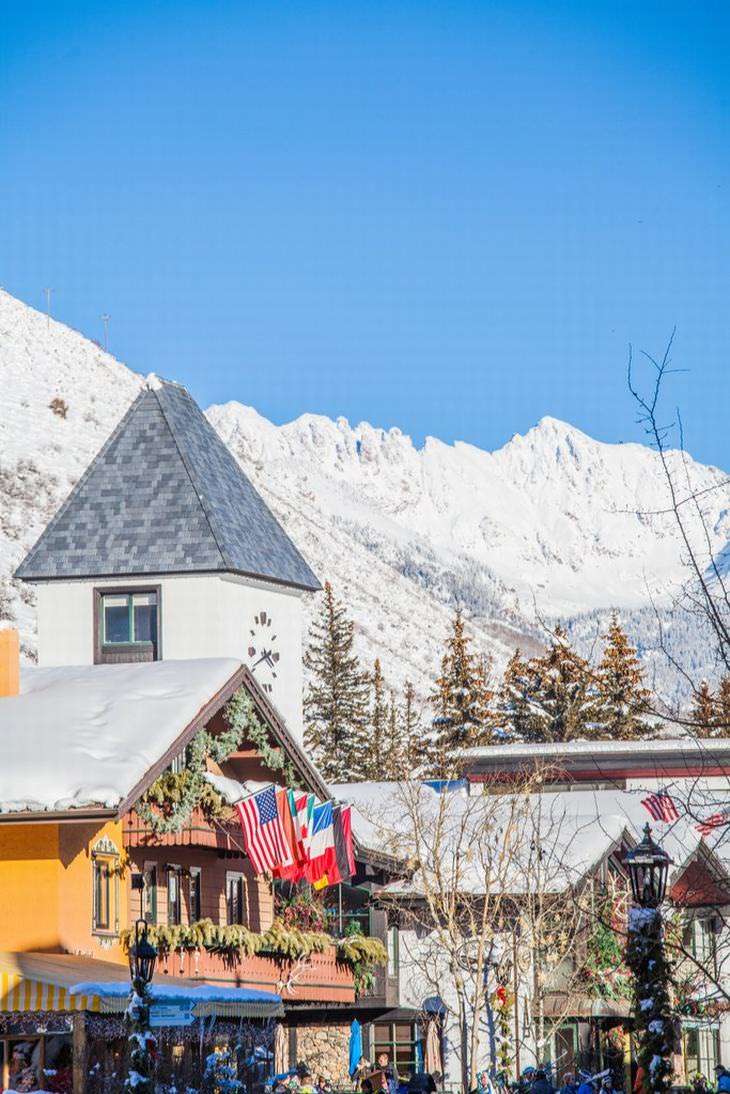 Europe is full of top-tier ski destinations, like the Swiss Alps. But rather than head to Europe, pay a visit to Colorado's own version of the famous mountain range in Vail. This town is complete with stunning mountain vistas and impressive Swiss-inspired architecture.