Mozzarella sticks are a major crowd pleaser. When a plate of these delicious cheesy snacks is put down on the table, you can guarantee that they'll be devoured in a matter of minutes. In fact, many of us could eat a whole plate of these ourselves. Here's how you can make your own at home!
Mozzarella Sticks (8 Servings)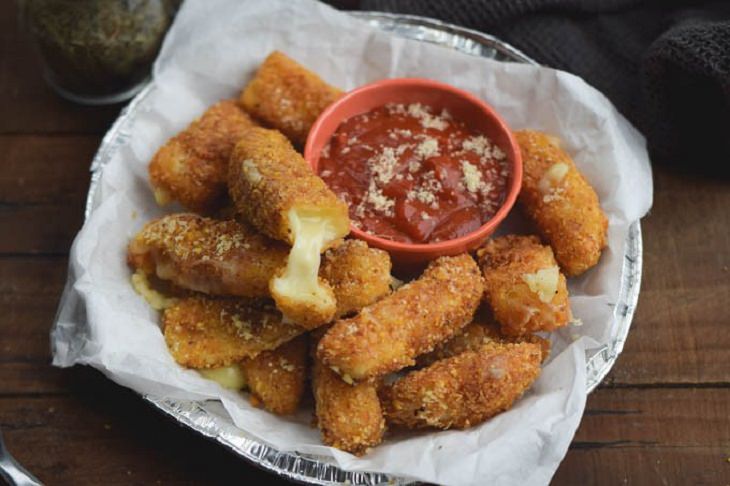 • 2 eggs, beaten
• ¼ cup water
• 1 ½ cups Italian seasoned breadcrumbs
• ½ teaspoon garlic salt
• 2/3 cup all-purpose flour
• 1/3 cup cornstarch
• 1-quart oil for deep frying
• 1 (16 ounce) package mozzarella cheese sticks
Directions
1. Mix the eggs and water in a small bowl.
2. Mix the breadcrumbs and the garlic salt in a medium bowl. In another medium bowl, blend the flour and cornstarch.
3. In a large heavy saucepan, heat the oil to 365 degrees Fahrenheit (185 degrees Celsius).
4. One at a time, coat each mozzarella stick in the flour mixture, then the egg mixture, and then in the breadcrumb mixture. Once you have done this, place in the oil and fry until golden brown, about 30 seconds. Remove from the heat and drain on some paper towels.
Source: allrecipes