1. Illuminate your backyard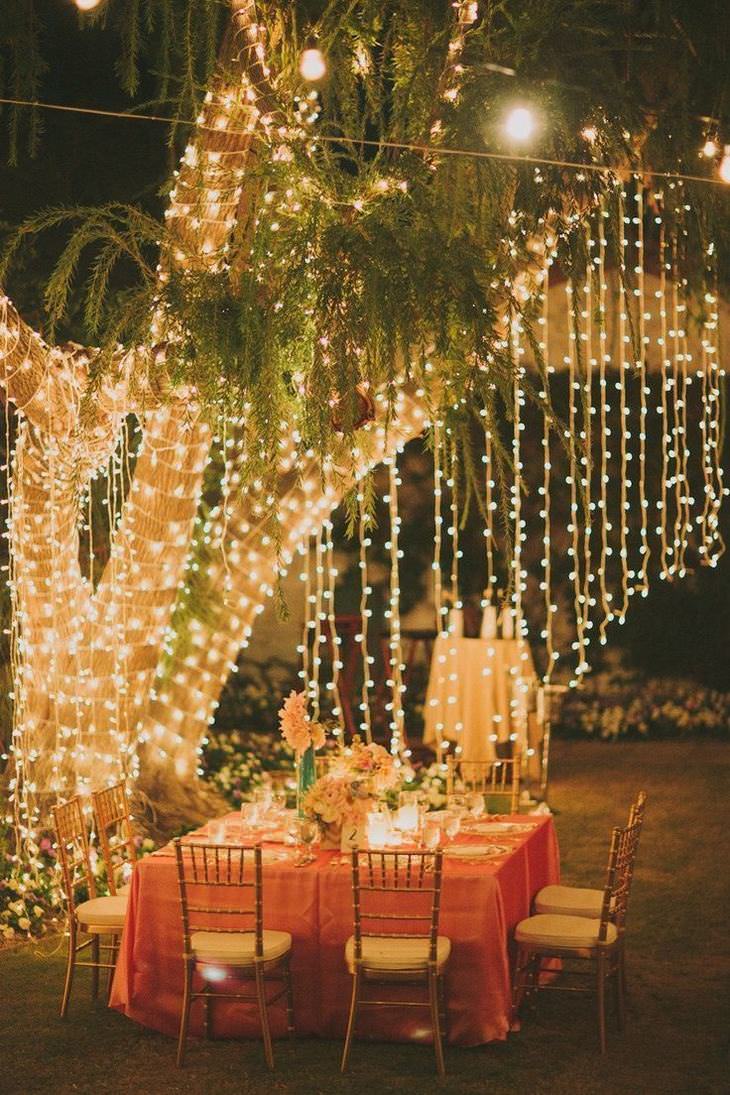 String lights will give your backyard a lift, turning it into a great spot for a party.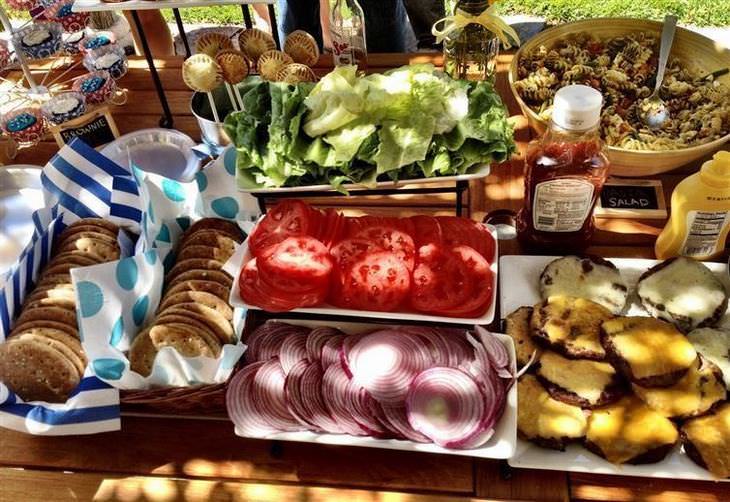 Can you think of a better way to serve burgers to the masses? Probably not!
3. Use ice cream cones as an edible fruit bowl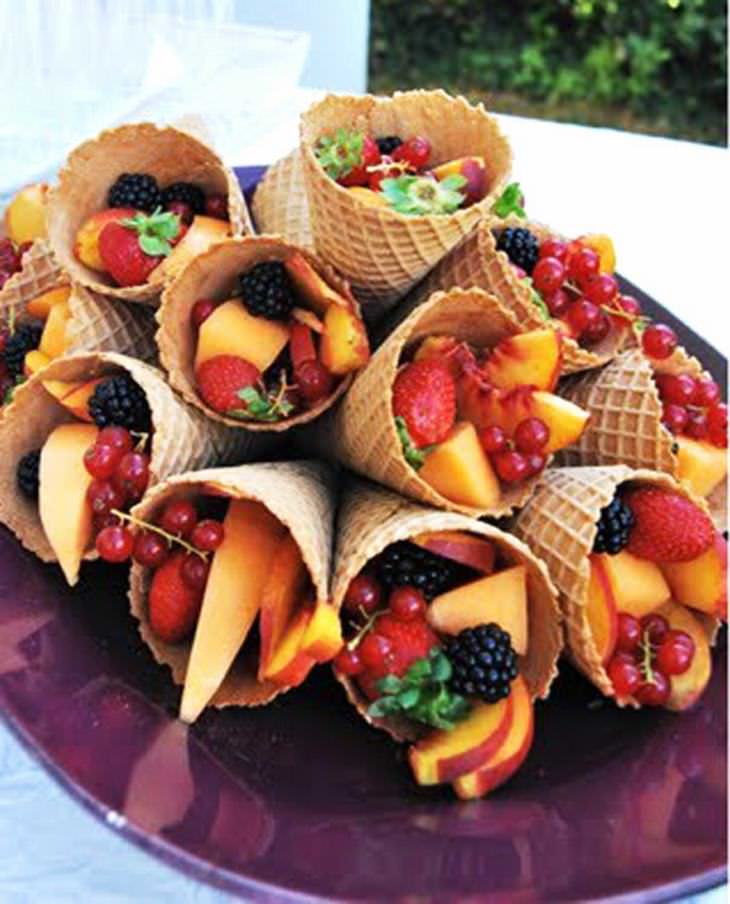 Wouldn't they look amazing stacked up on a buffet table?
4. Keep drinks cold with frozen balloons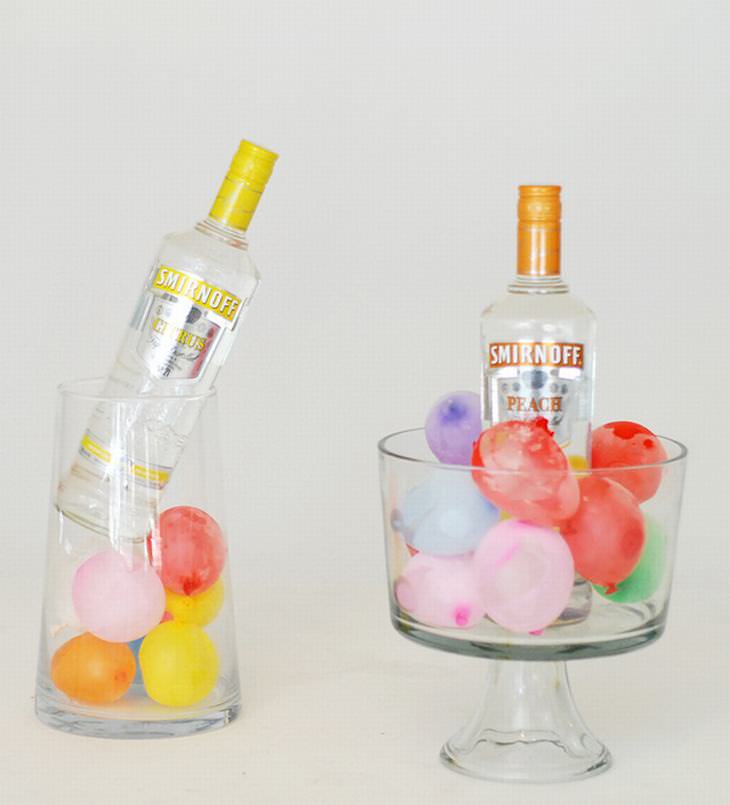 What an adorable and clever way to add some color to your bar table!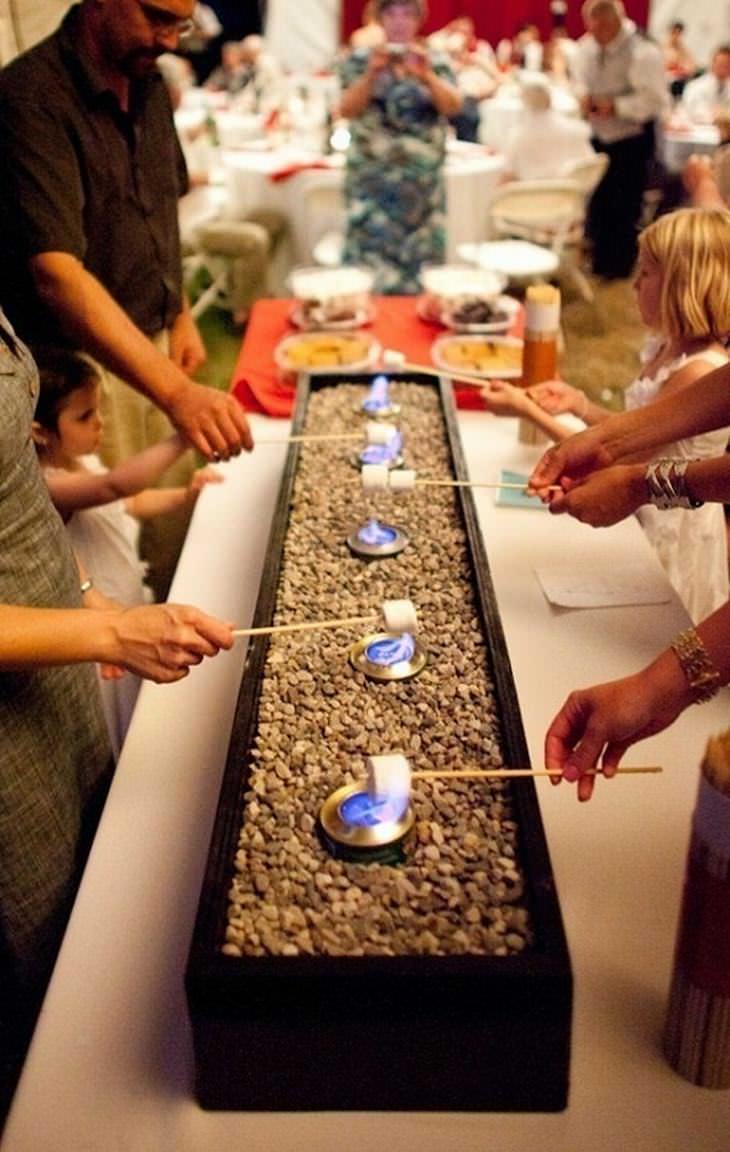 Who doesn't love S'mores? And this sure beats trying to build a bonfire.
6. Know your measurements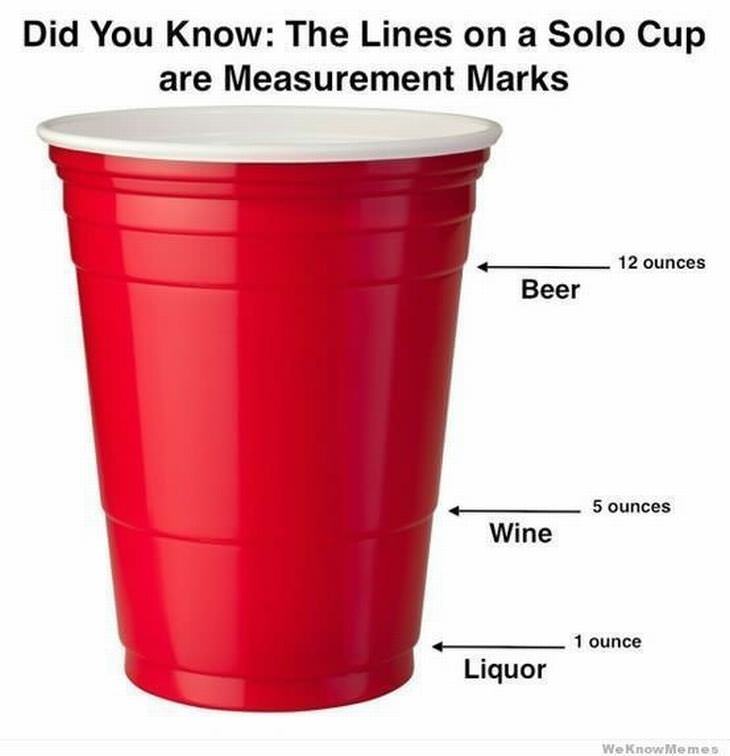 You've likely noticed the lines on a red Solo cup. But they are not merely there for aesthetics. This handy guide will teach you just how much alcohol you should be pouring in your cup.
7. Use peppers to serve dips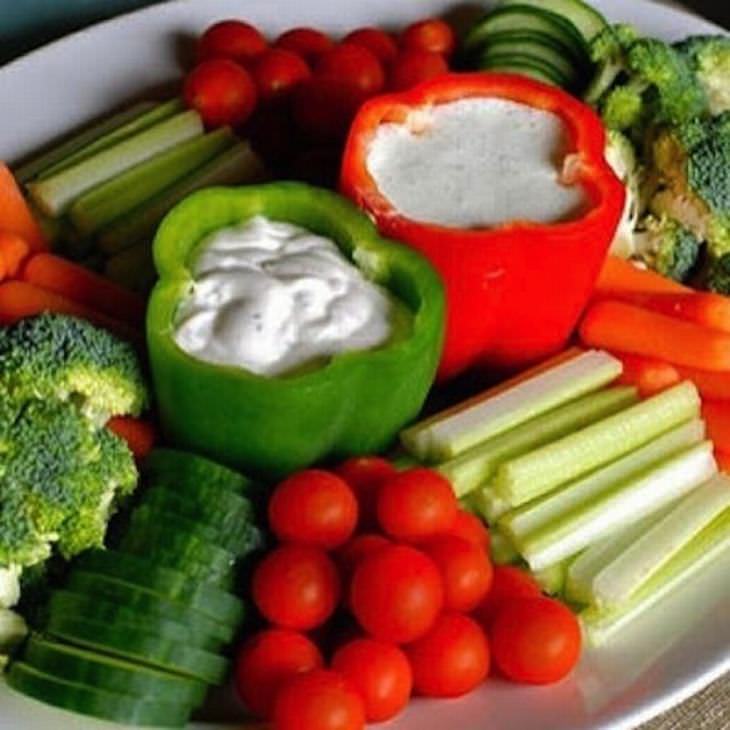 This great idea will save you the hassle of cleaning up - and we think it's pretty innovative too.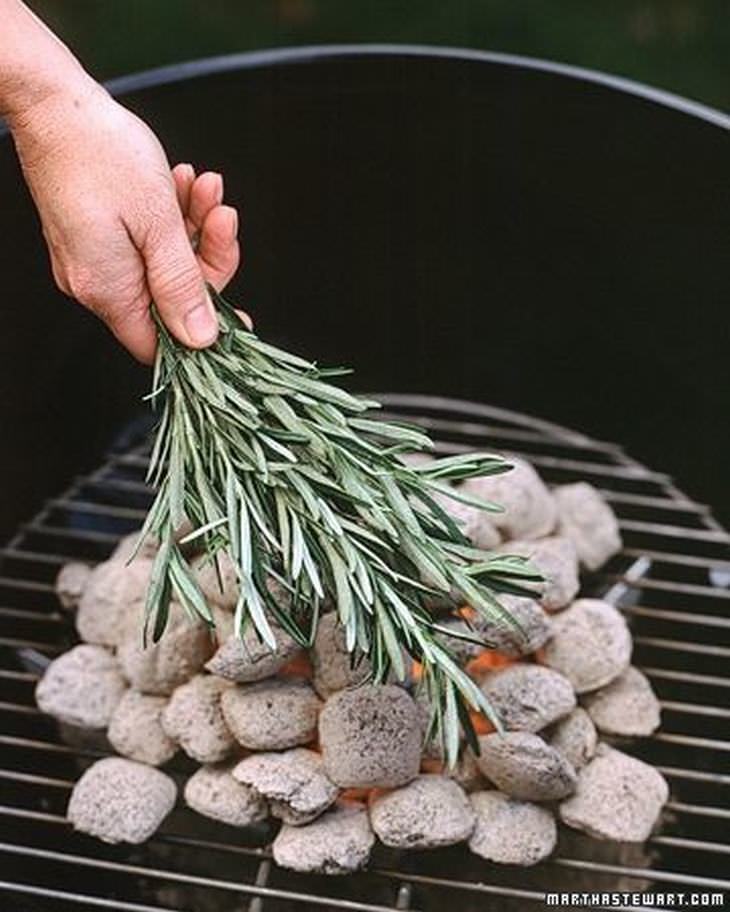 A few sprigs of rosemary will have your grill smelling great. An added bonus? It will also flavor your meat nicely too!
9. Store your drinks in a wheelbarrow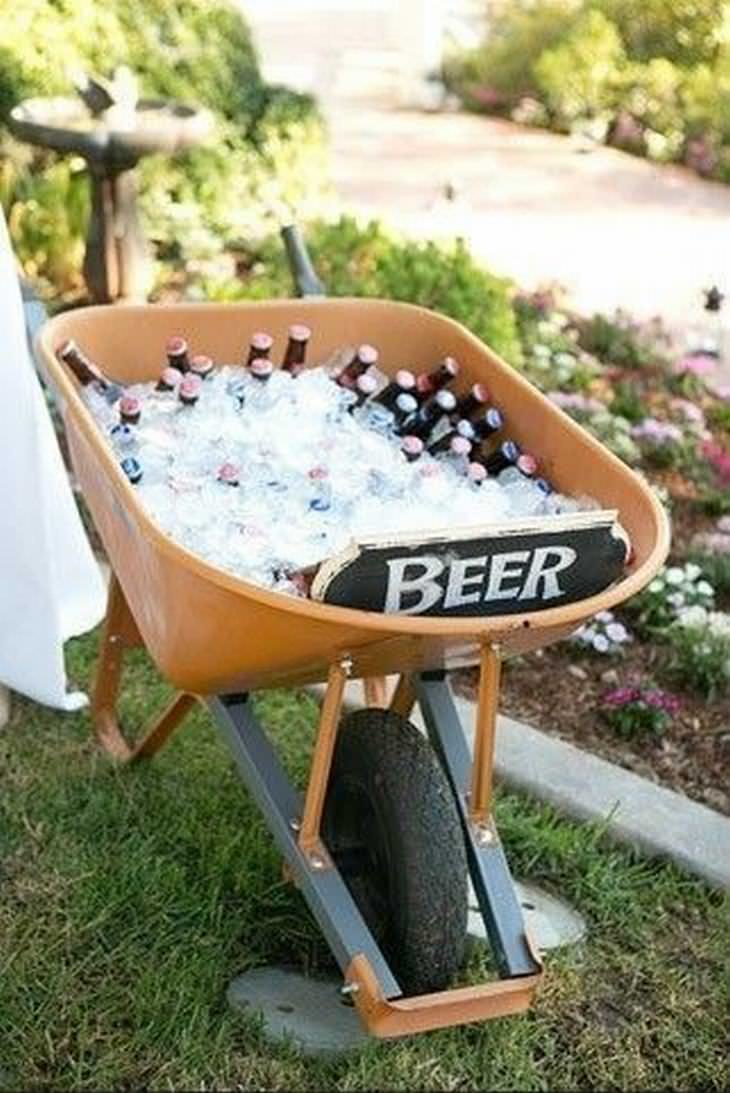 Doesn't it look charming? As for people who are feeling too lazy, or have had a little too much to drink, you can roll the wheelbarrow over!
10. Keep your wine chilled with frozen fruit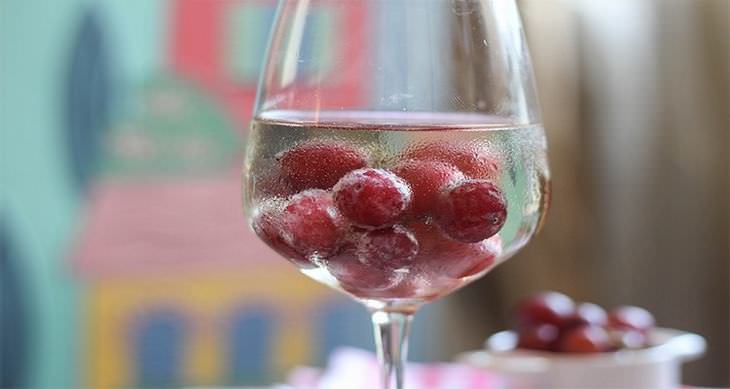 We think that a glass of wine filled with fruit is an elegant touch. Your wine won't get watered down!
11. Make a giant Jenga set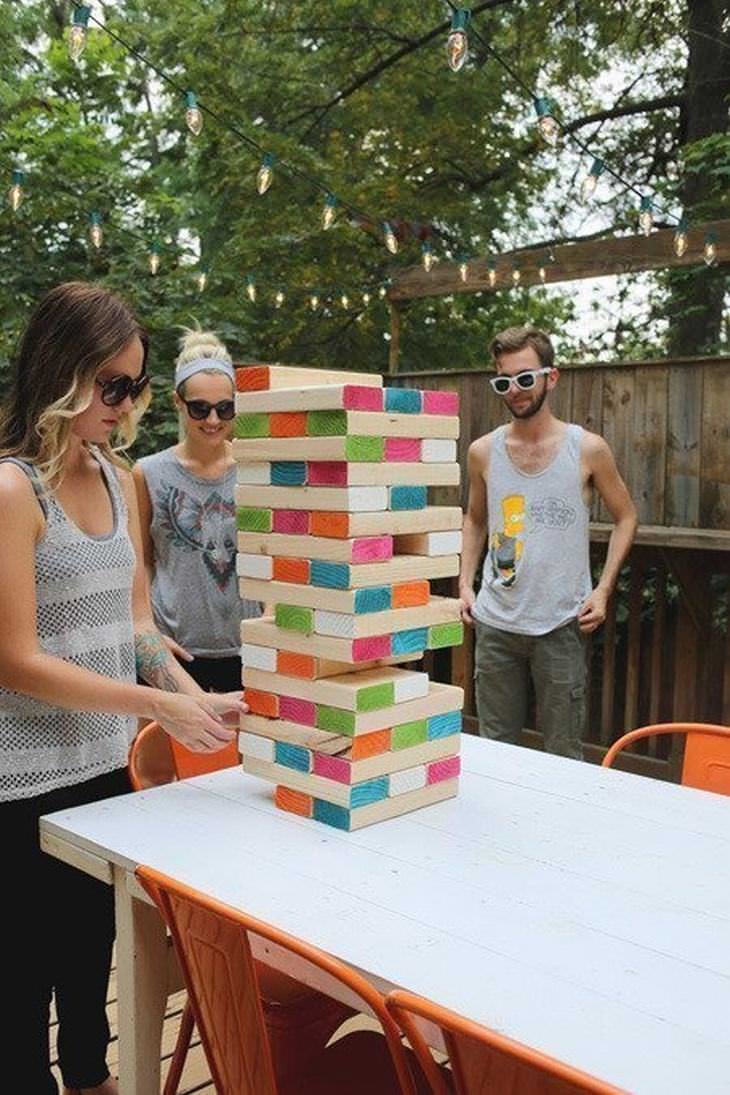 Keep your guests entertained with this innovative idea.
12. Make glow-in-the-dark balloons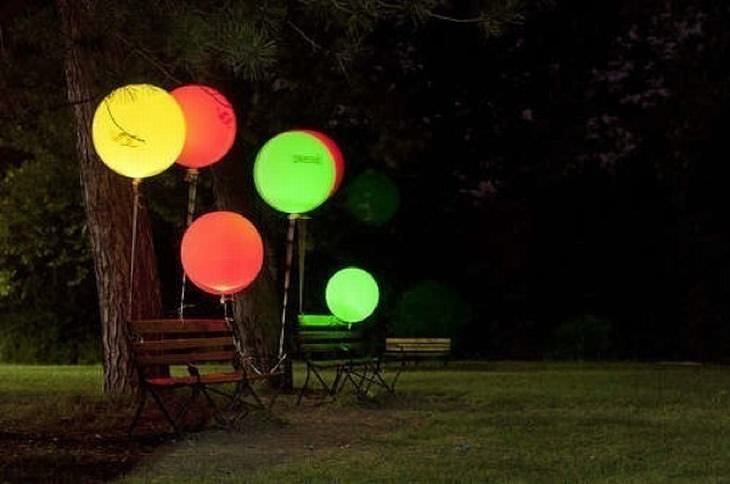 All you need to do is place a glow stick inside each of the balloons before blowing them up.
13. Make a table with a built-in cooler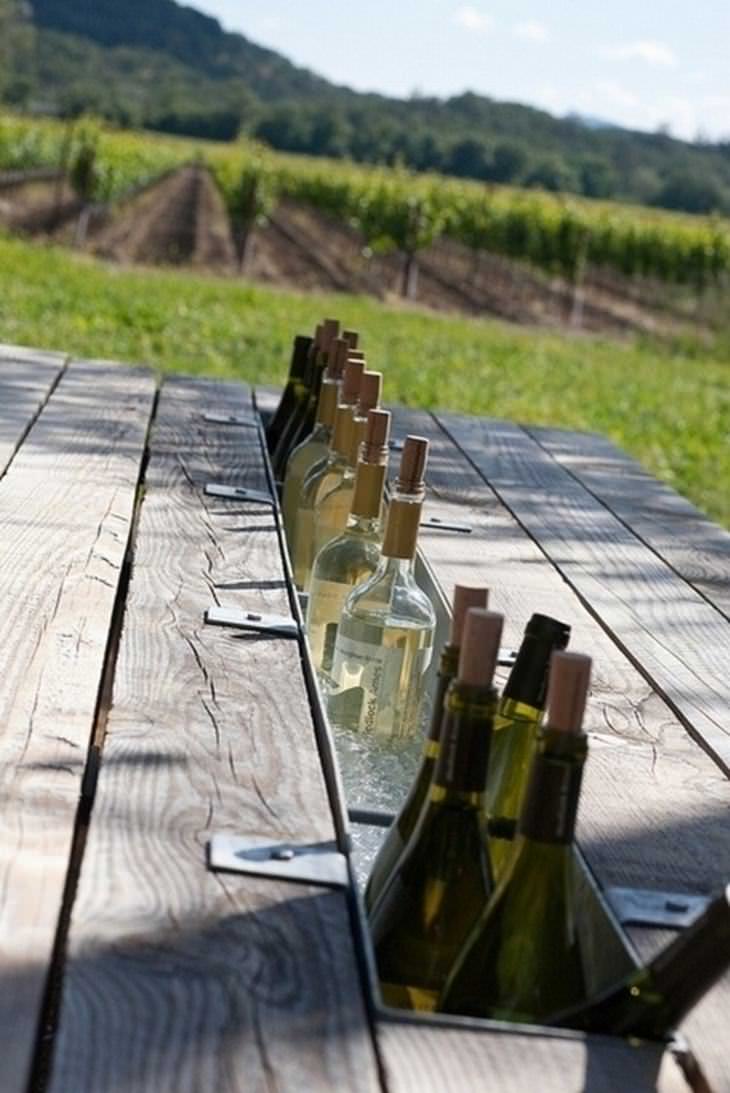 Your wine and beer can be kept within reach during dinner.
14. Keep your salads in a jar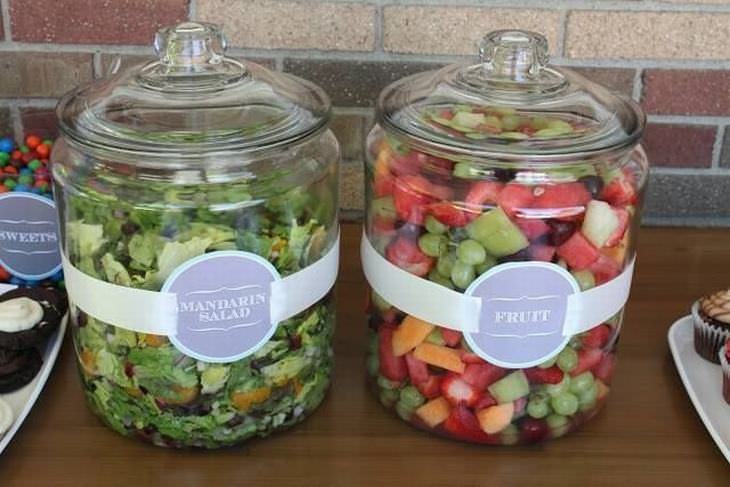 For an outdoor buffet, this is a great way to keep salads in clear glass jars with lids. They'll look beautiful and will keep flies away.
15. Set out a clearly marked dirty dish bin for guests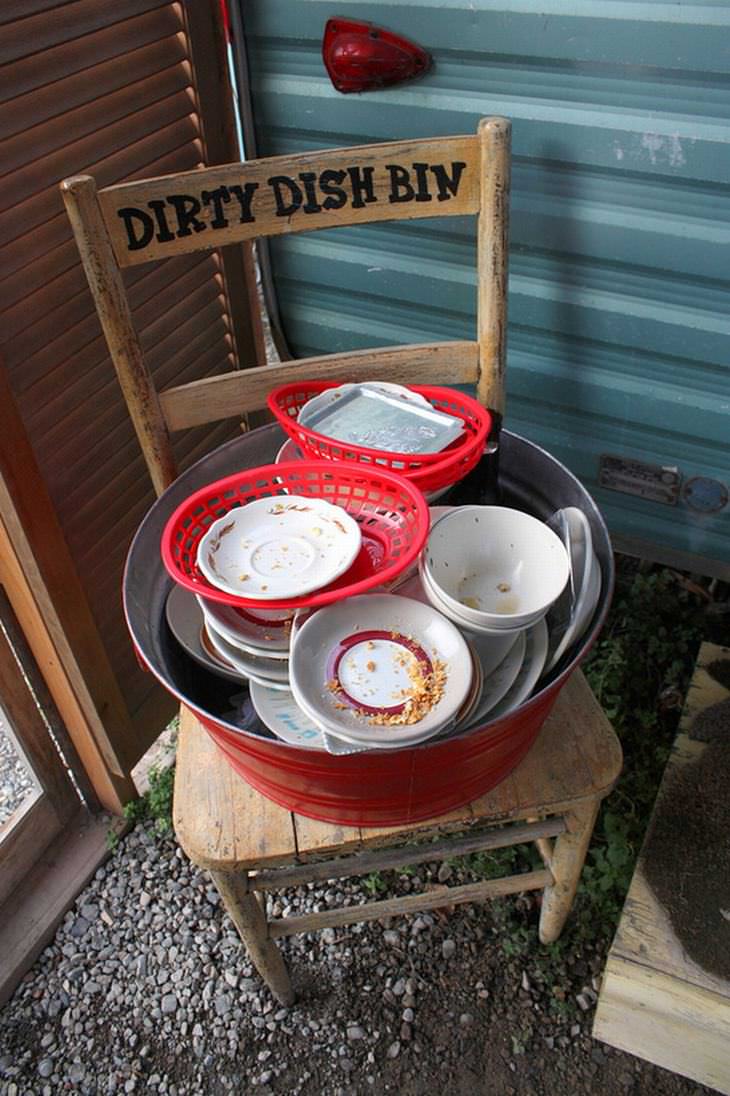 This will gather all your dirty dishes in one place at the end of the evening. Bonus! Maybe someone will offer to wash them up in the end.