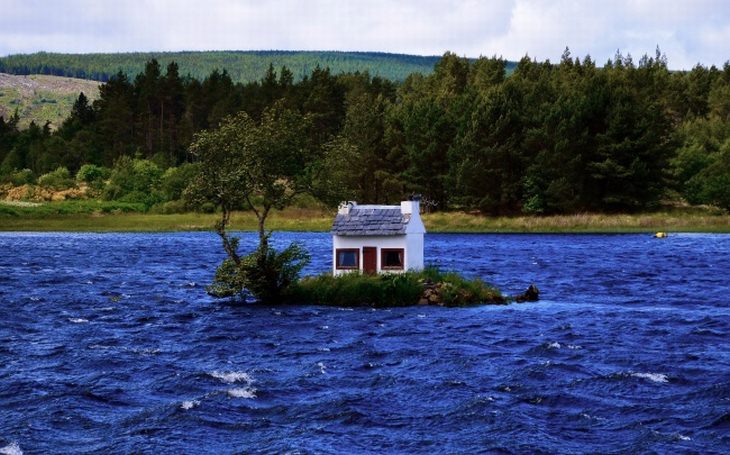 This mysterious and abandoned house located on an island in Lake Loch Shin, next to Lairig village, is the inspiration of a comic book called "The Baron Family," which tells of a huge family living in a tiny house. Strange things happen in the vicinity of this house all the time according to locals, and since 1950 the water level has increased by 33 feet, meaning that the house may disappear under the water in the coming years.
2. The refrigerator house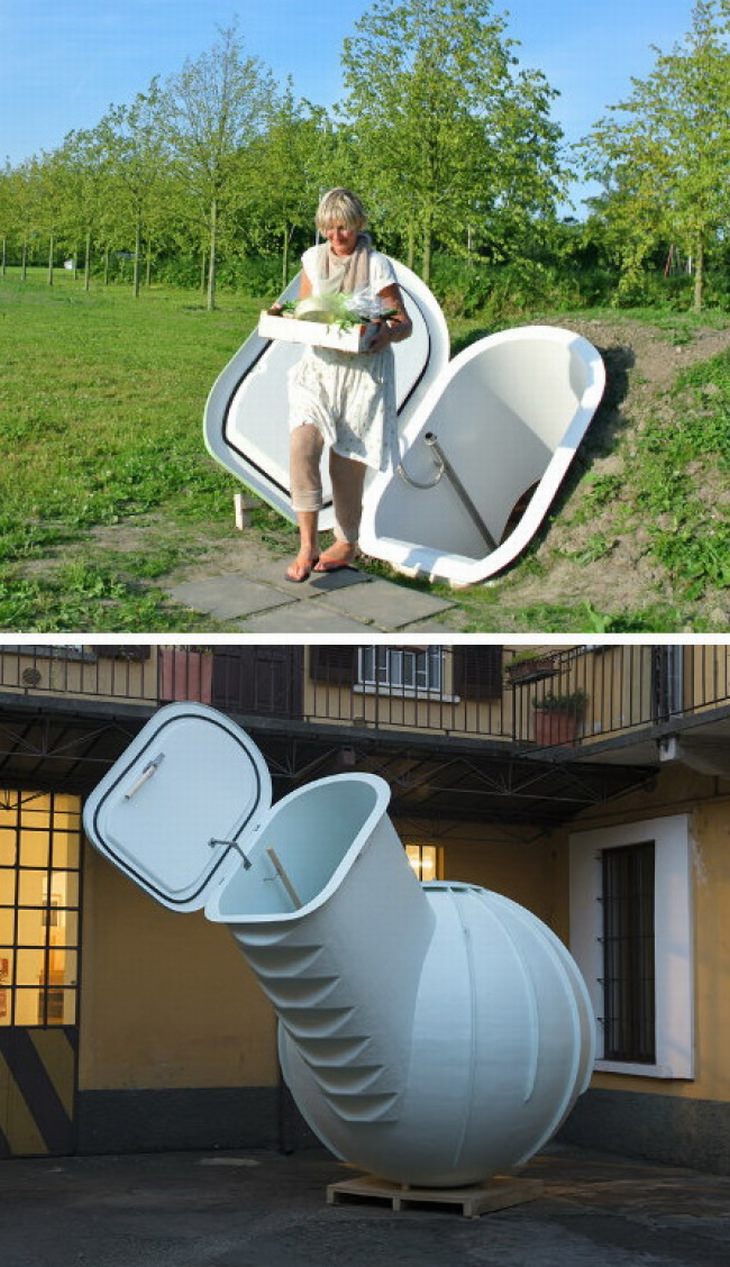 Most houses don't have a basement, but this structure is entirely a basement without the rest of the house. It is actually a storage refrigerator placed in the ground, where you can store food and drinks, and even sleep in when necessary. Its round design keeps the temperature constant without electricity.
3. The smallest house in the Czech Republic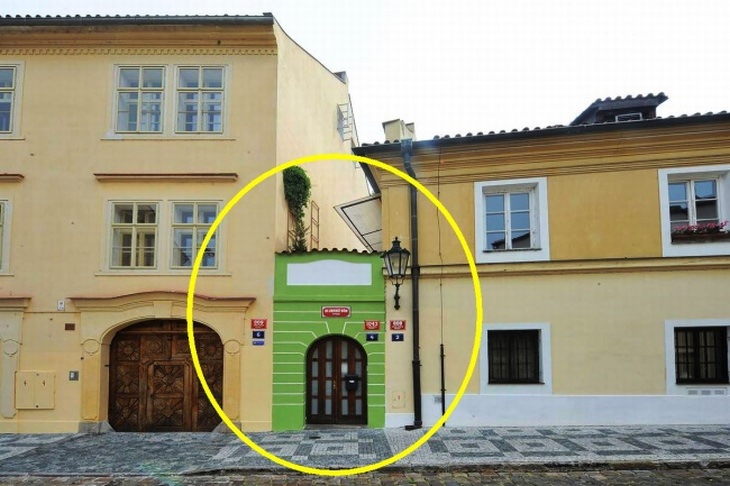 This is one of the smallest houses in Prague and its width is only 7.3 feet. The house was built between two completely ordinary buildings in the middle of the 19th century and has been used throughout history as an art studio and a pub. Today it serves as a tiny hall.
4. House of a Thousand Islands, USA and Canada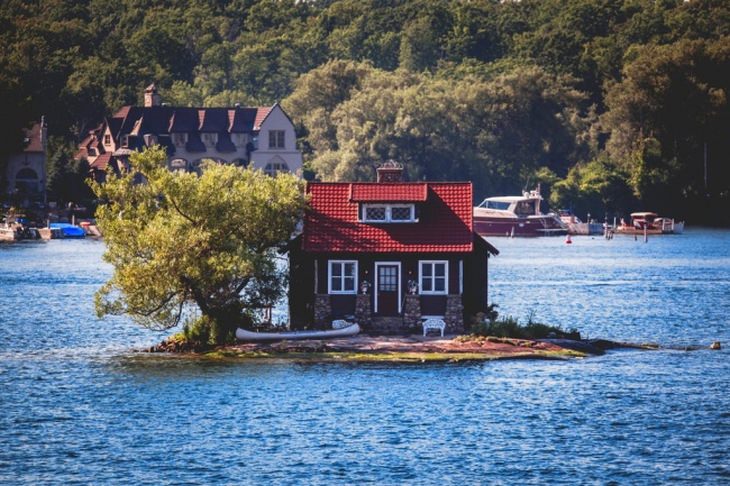 Along the US-Canada border, you can find an archipelago with 1,864 islands, with its large and luxurious houses inhabited by some 1,500 residents. This house, however, is not large and luxurious, but wouldn't you want to live on a private island of your own?
5. The home of Steve Erin, Thailand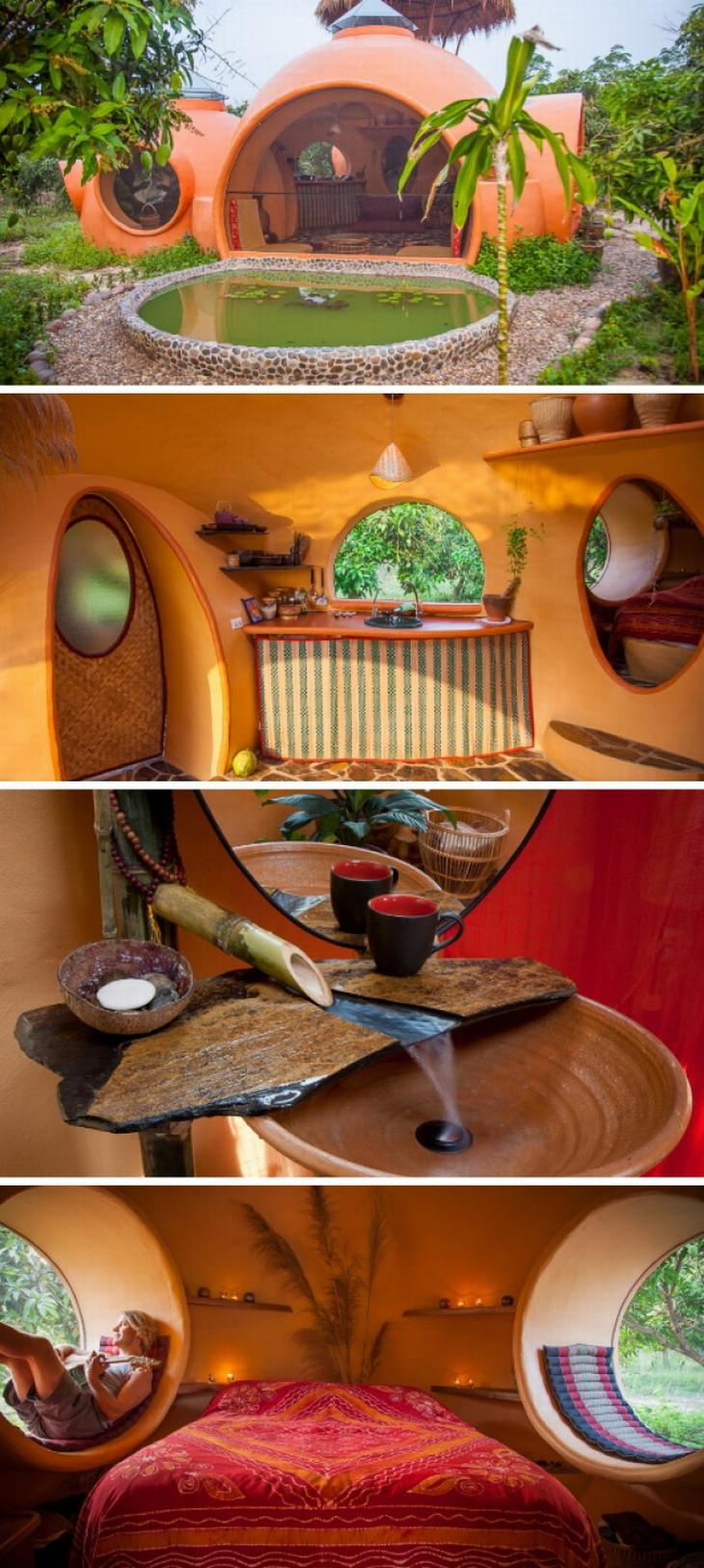 This amazing dome house inspired many people around the world to build their homes creatively and using inexpensive materials - in the case of Steve Erin, the house was built with clay and bricks for only $ 9,000 in six weeks.
6. Mobile home of 10 square foot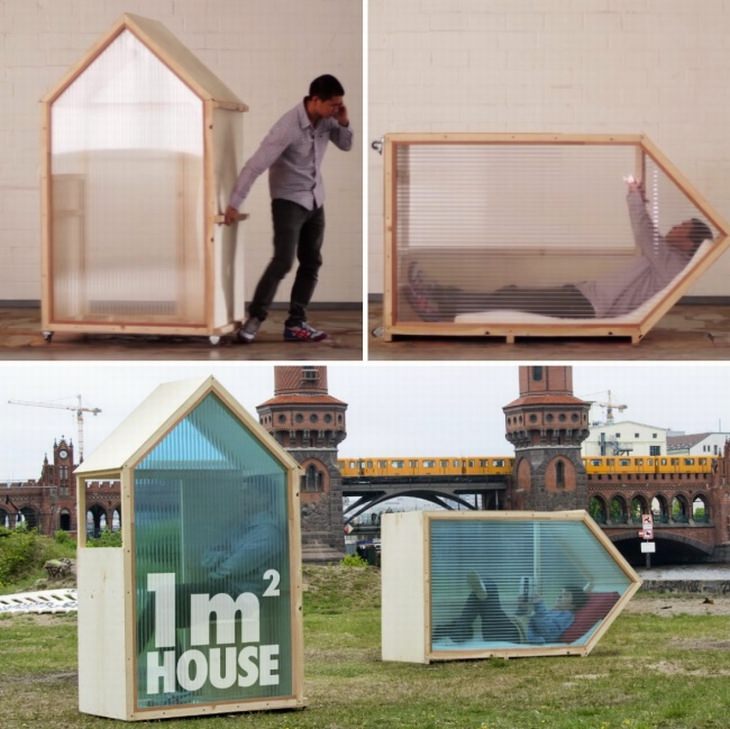 The smallest house in the world is one that can be taken anywhere, and it was invented by van Bo-le-Mentzel, an architect from Berlin. Although the house has an area of only 10 square foot, it has enough space for a door, a window, a table and a chair, and depending on the way you position the house you can also turn it into a bed. The house weighs 90 lbs. and comes with wheels, therefore, it can be taken anywhere.
7. Folding house, Netherlands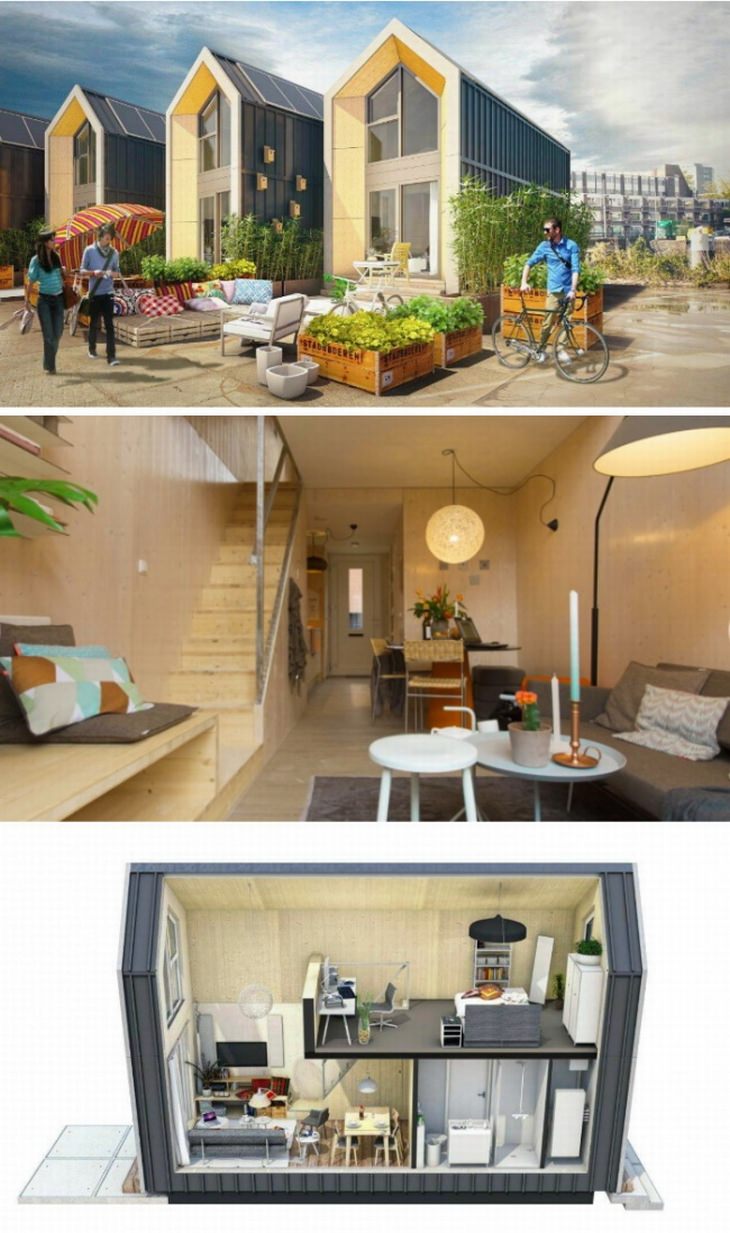 The Dutch company Heijmans has built small, unique houses that can be folded in just one day to be move elsewhere. The houses are equipped with a kitchen, living room and bathroom, and there is also a particularly comfortable bedroom with furniture made from the rattan plant.
8. Egg house on water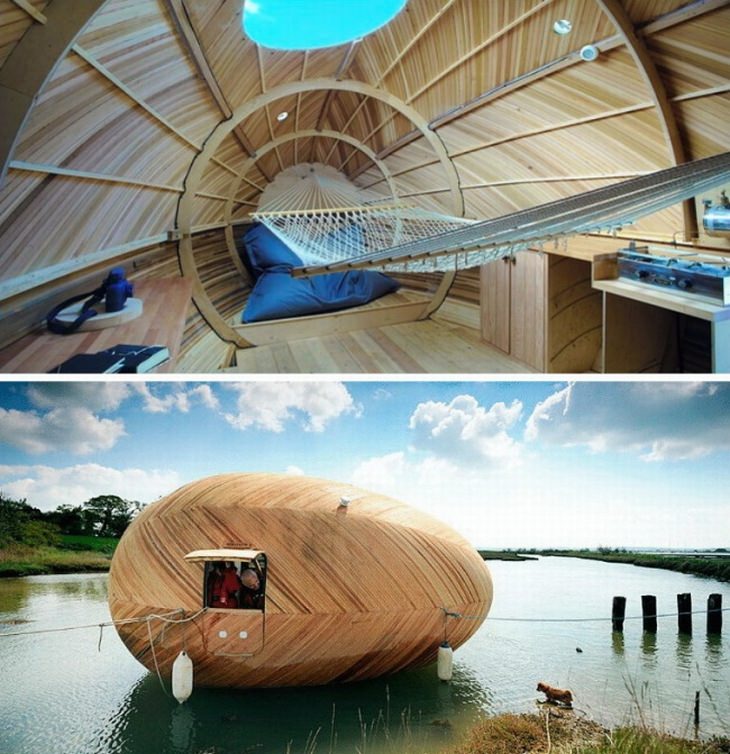 Stefan Turner, an architect known for his architectural experiments, created an ecological house shaped like an egg 20 feet long and 9 feet wide. The house can be placed on a lake and comes with quite impressive furnishings that include a shower, an oven, and a hammock. To operate different appliances, the home uses solar energy.
9. Pier House, United Kingdom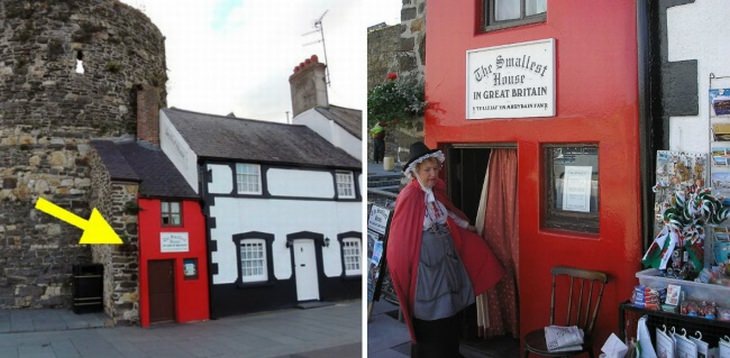 This house is in Conway, Wales, and can be seen in the Guinness Book of Records as the smallest house in all of Britain. It has an area of 63 square feet and people lived in it from the 16th century to 1900. Robert Jones, a British fisherman, was the last person to live in the house but was forced to move out because of his height compared to the height of the ceiling.
10. The Ufogel ecological villa, the Alps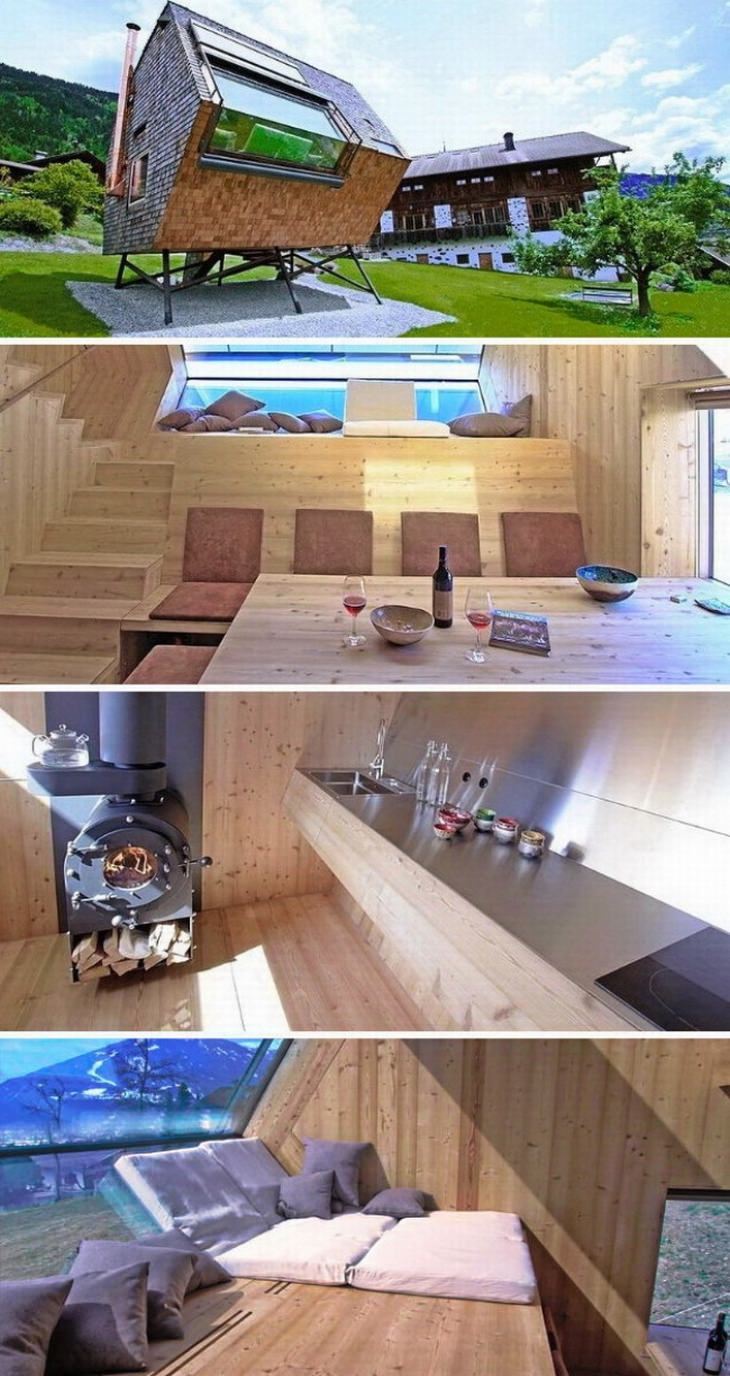 The size of the Ufogel house is 485 square feet and it is the result of the work of an architect named Peter Jongman, who combined two words to give the house its name: UFO, which is short for the word "unidentified flying object" and "Vogel" which means bird. One can rent this house for a short period of time and enjoy the amazing view of the Alps around it.
11. Church House, the Netherlands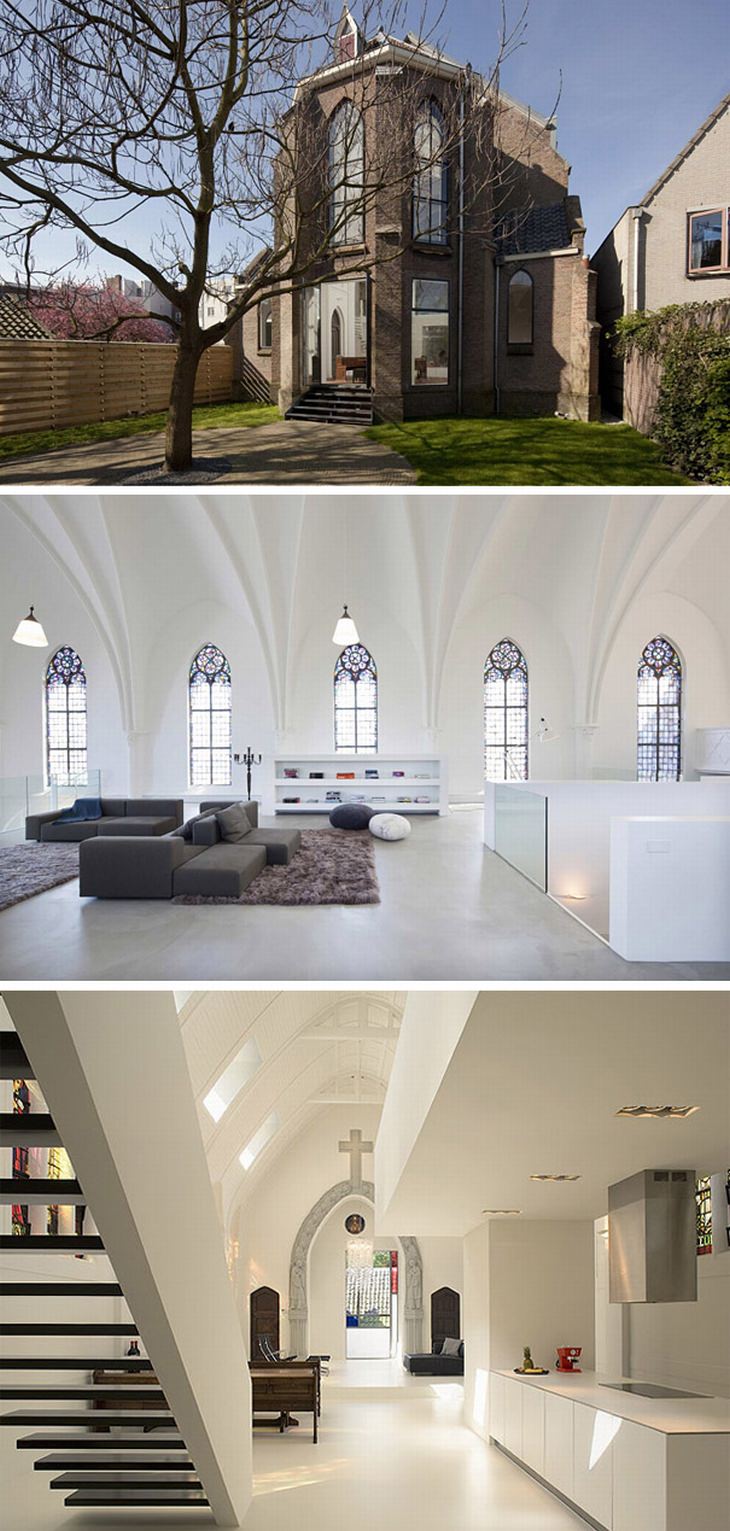 In the Netherlands, no proper living space is allowed to stand without use for a long time, and this isn't the only abandoned church in this country converted into a residential home. Some Christians oppose this idea, but in the Netherlands, more than 1,000 churches are abandoned, a third of which will be destroyed, and such a change could preserve the historical appearance of these old buildings.
12. Jungle House, China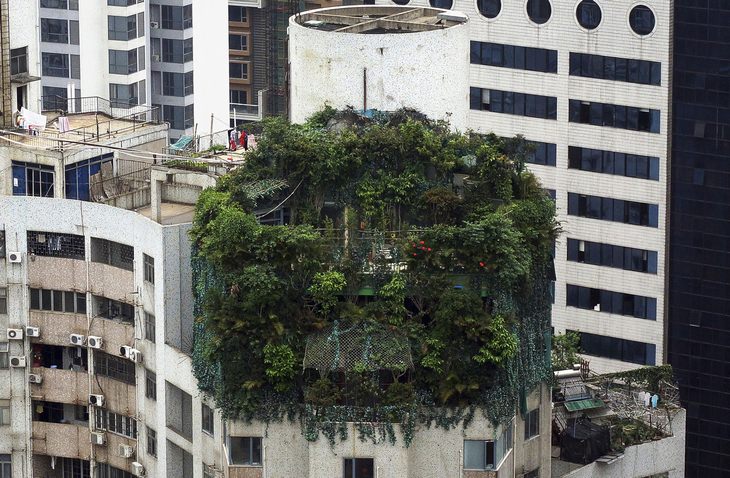 The 19th floor of this residential building in Guangzhou, China, has been covered with vegetation since April 2014, but the building is considered illegal. Local police discovered the construction of the jungle house in 2012, but have not been able to find the owner.
13. Igloo neighborhood, Indonesia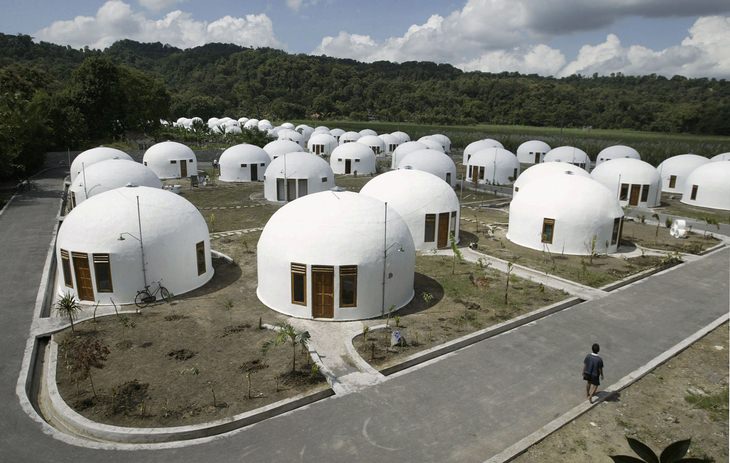 This neighborhood is full of round domes that look like igloos donated by a US organization called "Domes for the World," to a village that was destroyed during an earthquake that struck the country in 2007.
14. Mobile recycled home, China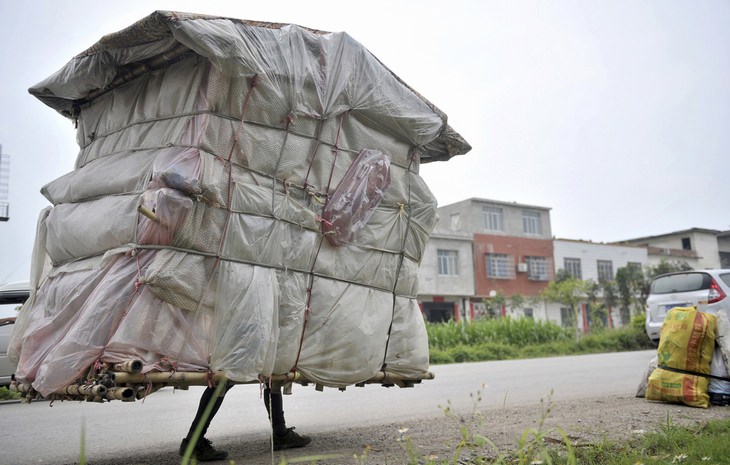 Liu Lingchao, 38, has been carrying his house everywhere since 2013. Five years earlier, Liu decided to return to his hometown in Guangxi Province, where he built his new home using bamboo, plastic bags, and sheets. The house weighs 130 lbs, and Liu walks with it almost 12 miles every day and collects everything that can help him exist.
15. A walking house
This house was developed by 2 particularly creative companies, its size is 27 square feet and it weighs 2,645 lbs. Although it is a walking house that can walk on legs from place to place, it moves at a maximum speed of .03 miles per hour. The house's electricity is obtained by wind energy, solar panels or from the fireplace inside it.
image source: boredpanda, Brightside, theatlantic