The typical lifespan of a regular incandescent light bulb is 1,200 hours, which is equivalent to 50 days. Given that the light bulbs in your home aren't being used 24/7, this means that you will have to replace them every couple of months, depending on the usage. Unless they have been damaged, light bulbs can not only provide you with light throughout their lifespan, but they can also be the basis of some amazing DIY home ideas once they're used up. Here are some functional, decorative and fun uses for your used light bulbs, which can also be turned into some entertaining craft activities!
1. Air Plant Terrarium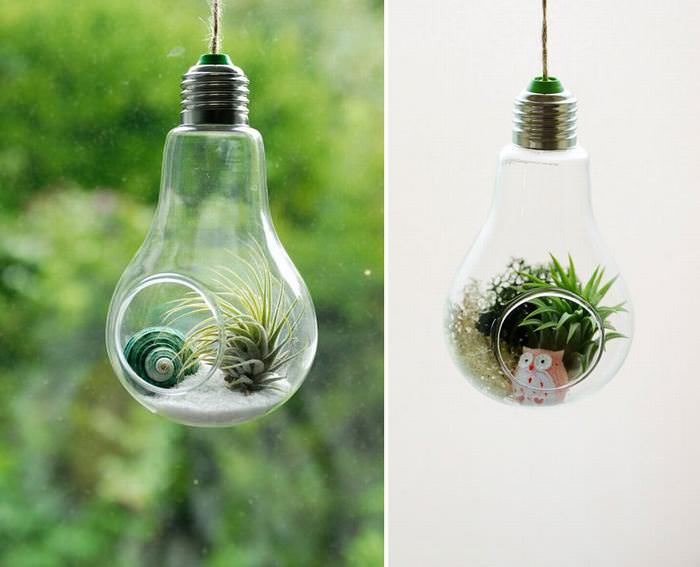 Learn more on how to do this in our article: How to Make a Light Bulb Terrarium - Beautiful!
2. Hanging
flower pots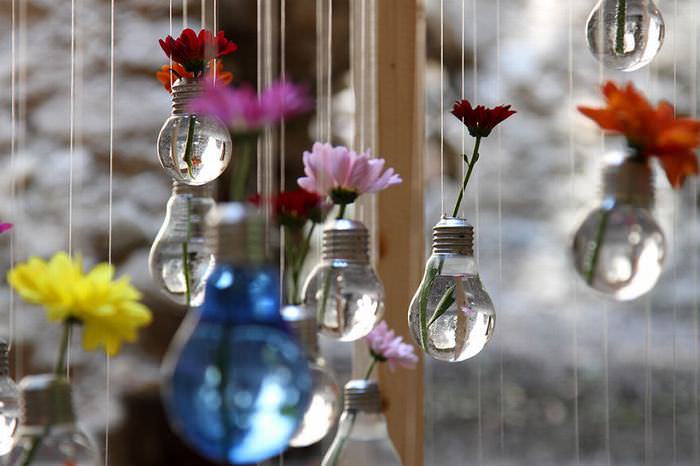 Add some magic to your interior with this priceless project!
3. Hot air balloons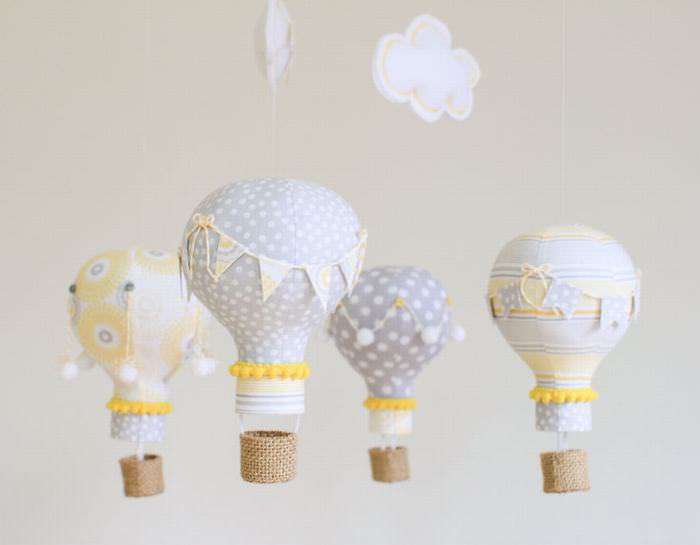 Looking to decorate a baby room? Here's an awesome and inexpensive idea!
4. Oil lamp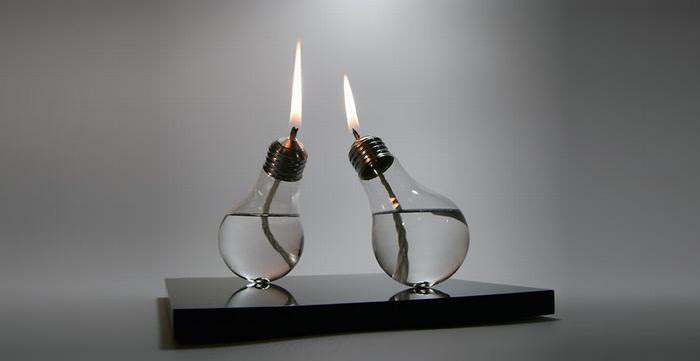 The most original oil lamp I've ever seen. This goes exceptionally well with modern-style, minimalistic furnishing.
5. Red spiders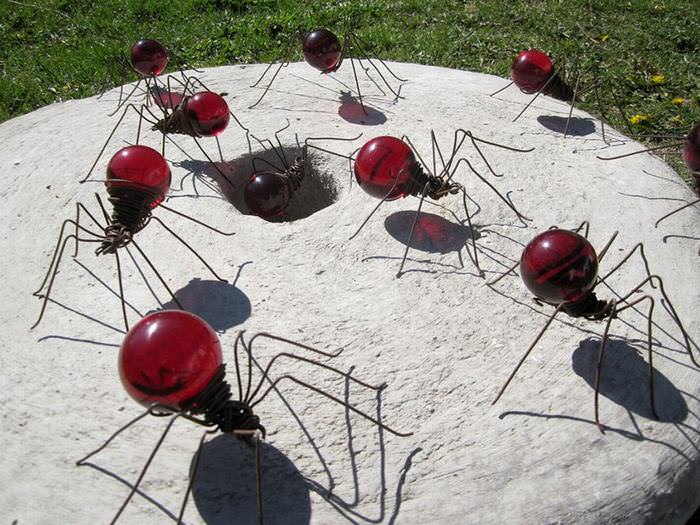 This is especially perfect for that Halloween-inspired, spooky touch to your back-garden party.
6. Tiny ecosystem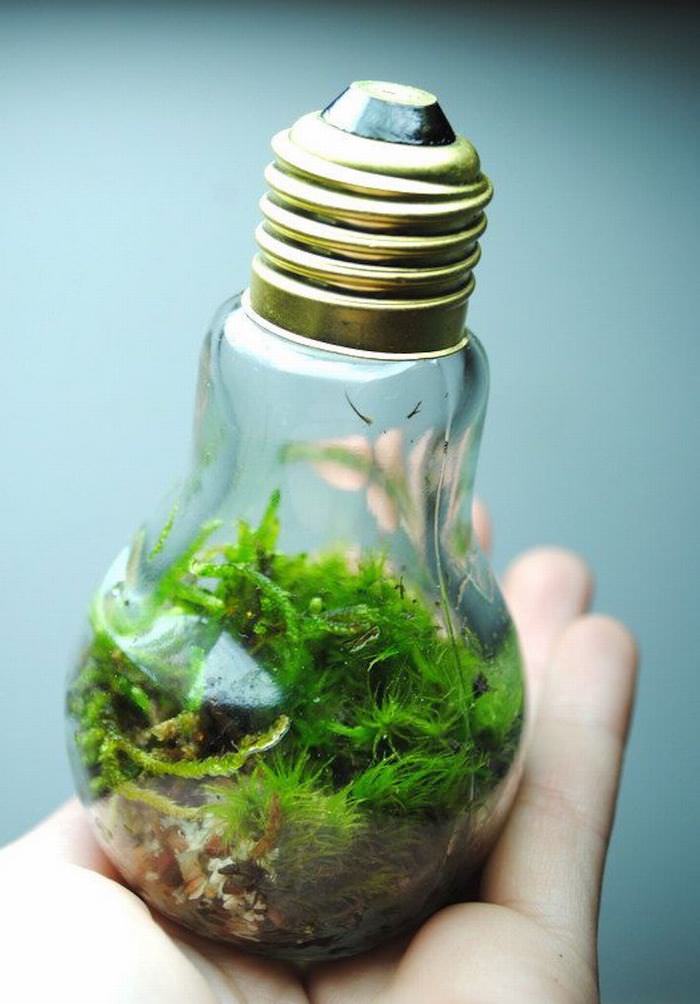 Have
a tiny space? Grow a tiny garden in a light bulb!
7. Mini aquariums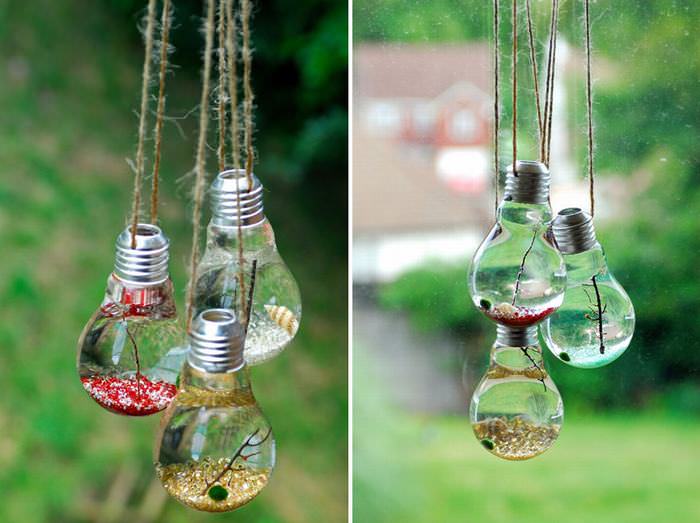 These might be a little too tiny for living things, but they make for stylish decorative hanging items.
8. Spice containers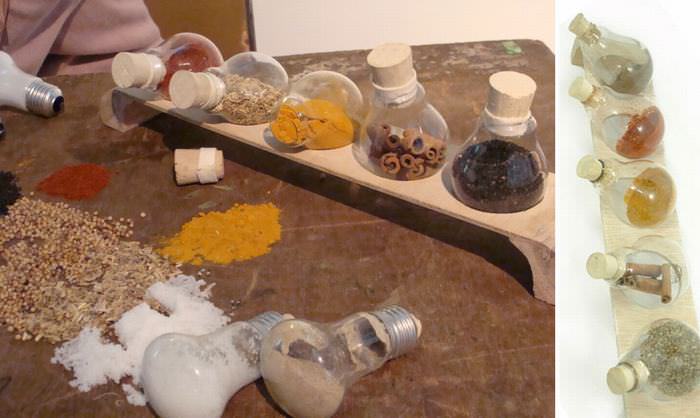 The only unlimited spice storage set you could ever have. This is one genius idea to organize the kitchen!
9. Snowman ornaments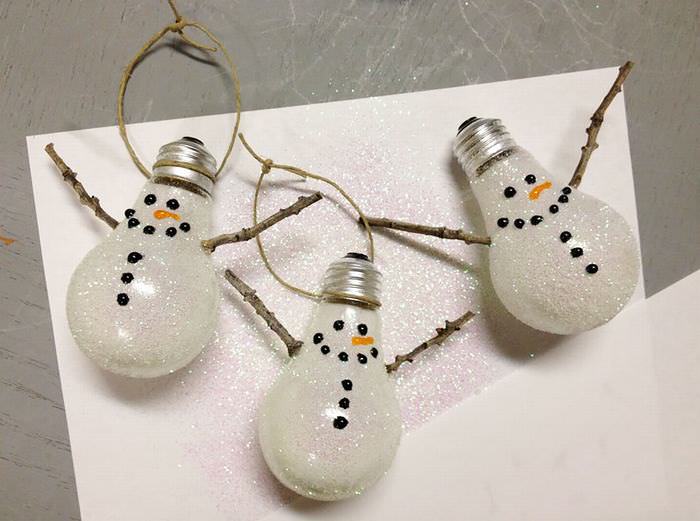 Light bulbs have the perfect shape for some Christmas snowman decorations you can hang around your home.
10.
Steampunk
light bulb jewelry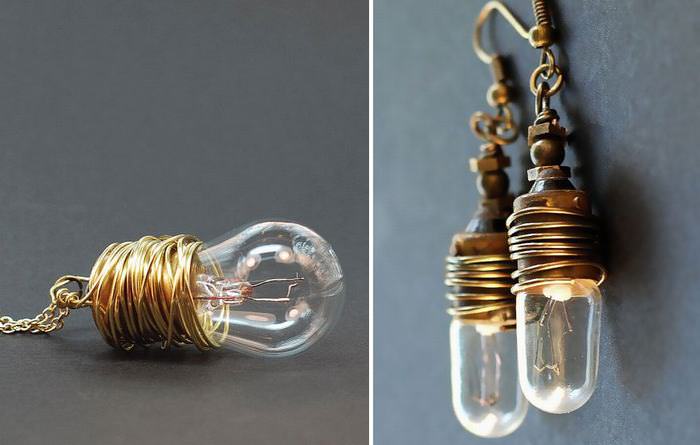 Create some unique jewelry from little light bulbs - you will be shining!
11. Mini vase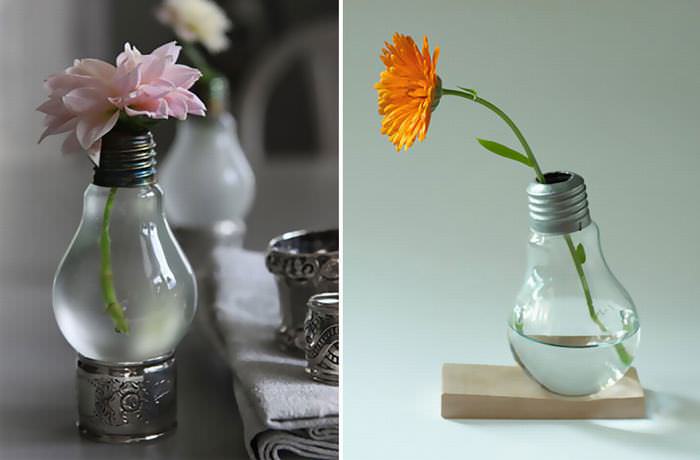 If you have tiny flowers that you would like to keep lasting longer, this is probably the cheapest solution around, that is also stylish.
12. Mini snow globe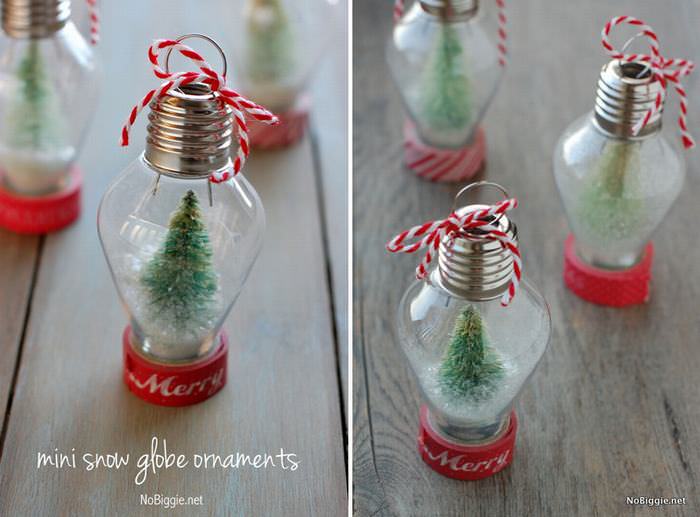 What
other recycled item
can be ideal for this amazing DIY project??
13. Easy gift idea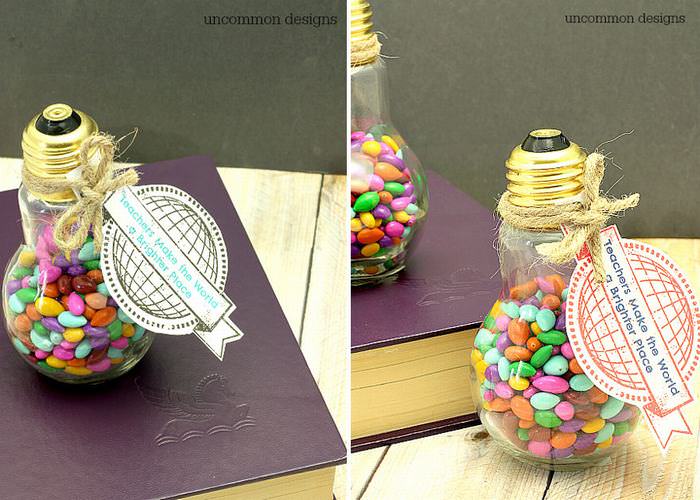 Impress your loved ones with the cutest, quickest gift made from the simplest of things.
14. Baubles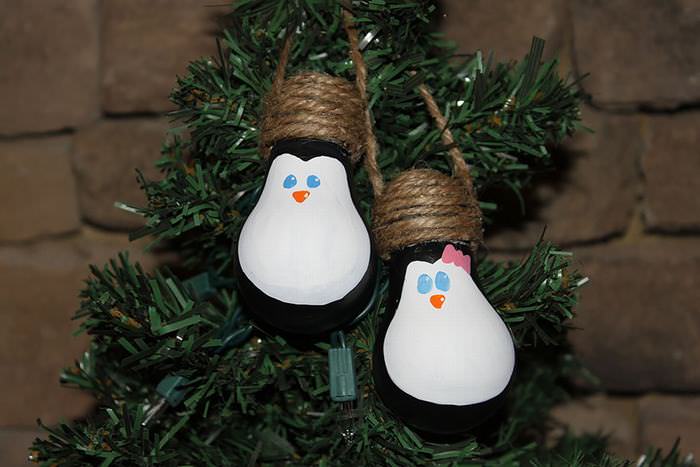 Who would've thought you can make a personalized bauble out of a light bulb so easily?
15. Vases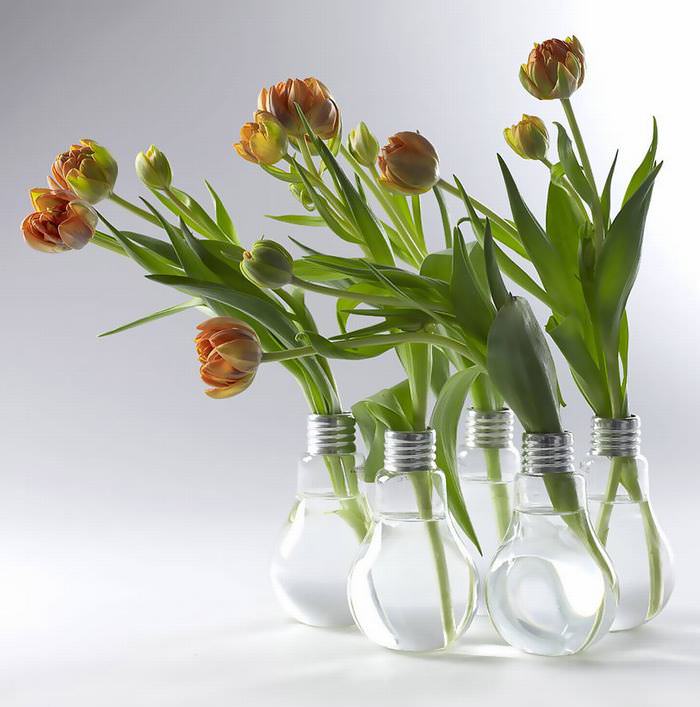 More and bigger vase ideas for your fragrant blooms.
16. Bumblebees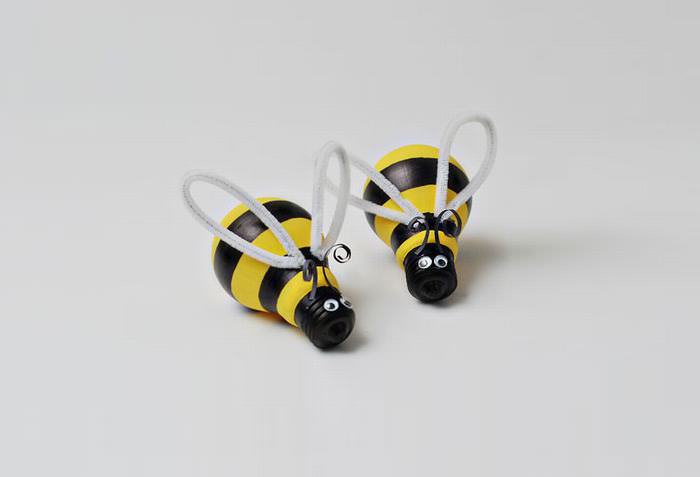 Keep this in mind for when you need to occupy the kids with a creative craft. Remember to always take precautions.
17. Christmas Wreath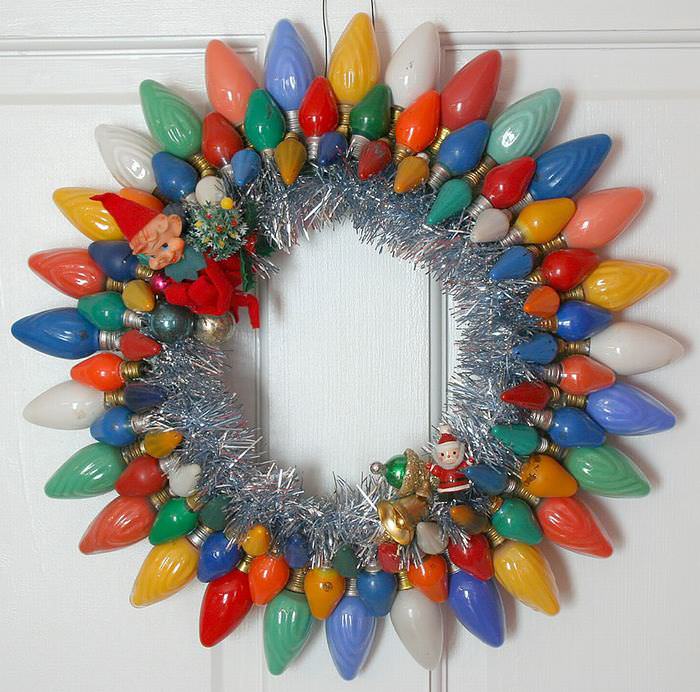 Adorn your door with some colorful light bulb wreath this Christmas!
18. Valentine's Day gift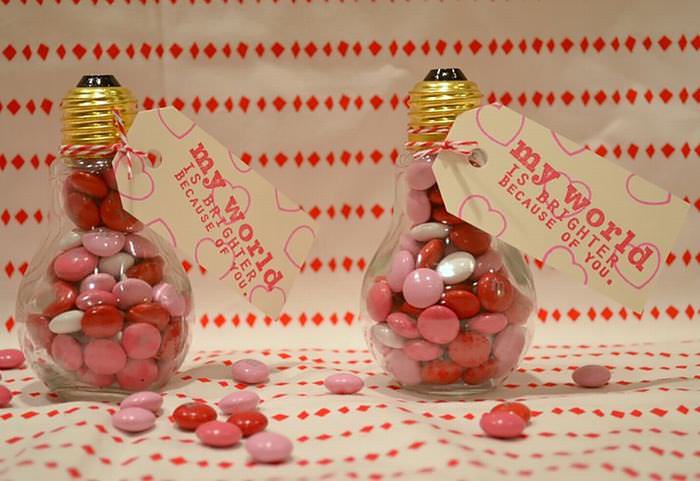 Get creative with what you can give your better half next Valentine's day - the more creative and personalized the gift is, the more it will be appreciated!
19. Salt and pepper shakers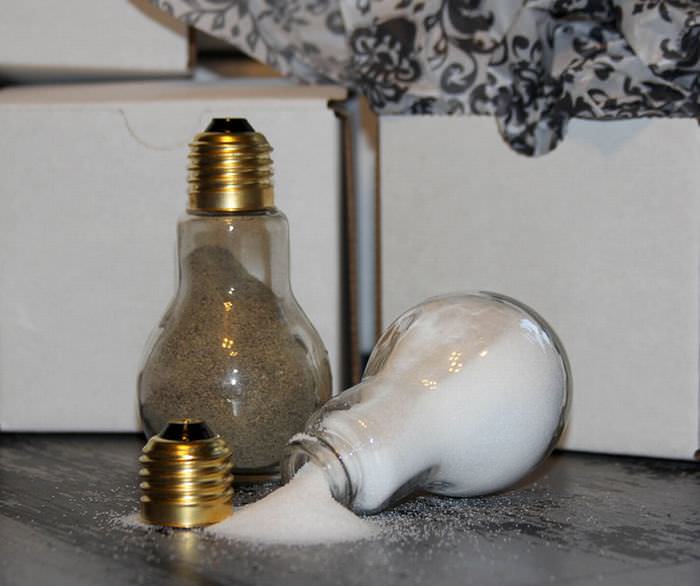 Isn't this one clever idea for salt and pepper shakers?
20. Beaded showpiece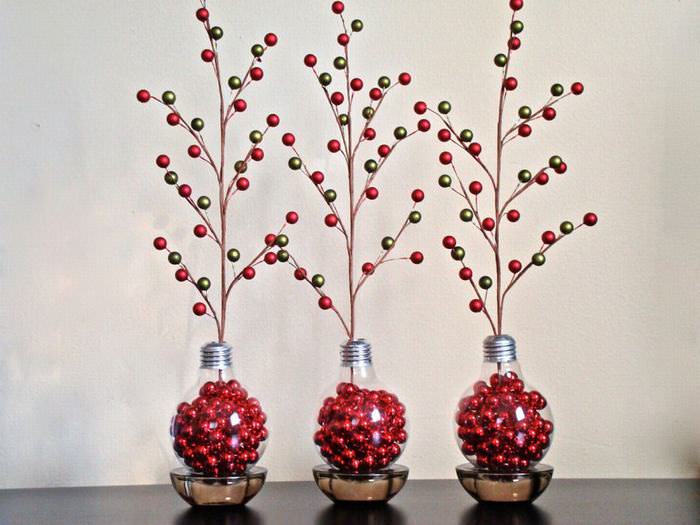 Whether for Christmas or not, this idea can give you some outstanding decorative results.
21. Christmas decorations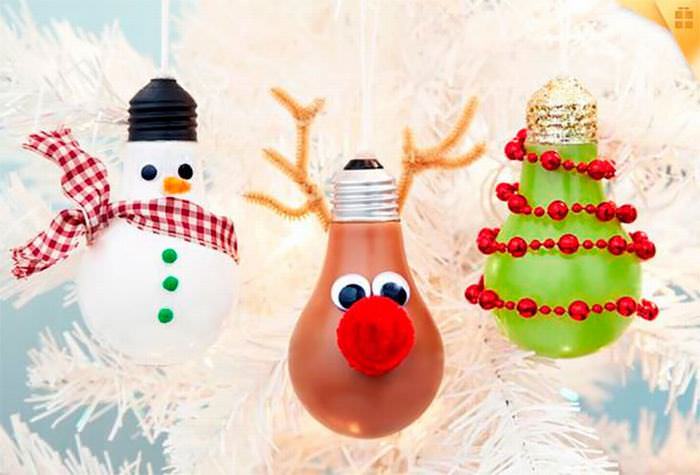 The adorable and unique things you can create with light bulbs is absolutely endless.