Kitchen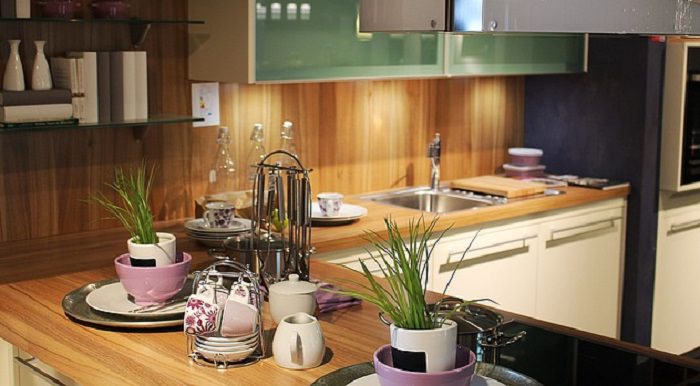 Lower and pull-out cupboards: Lowering cupboards and shelves can make it easier for you to access your kitchen equipment. Pull-out cupboards and retractable shelves also allow you to easily access items at the back or those that are too high to reach. When we have difficulties reaching something, or standing on chairs, that's when the risk of a fall becomes much greater.
Contrasting colors: Make sure your cooking tools have distinct colors, so it's easier to cook. Having contrasting-colored countertops and cupboard doors also makes navigating the kitchen easier for those with a weaker eyesight.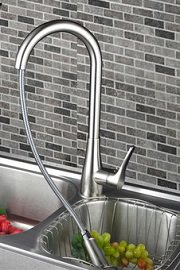 Long neck and retractable faucets: These faucets' heads can be pulled out and stop you from having to stretch far to reach them. You can also wash pots and pans outside the sink this way.
Shallow sinks: Installing these can also help you wash dishes without unnecessary stretching and bending over.
Perching stool: This can help ease the strain on your feet when you prepare food at the counter.
Lighting: Add extra illumination by installing lights under the cupboards or shelves above the kitchen counters.
Wheeled tables: These trolleys allow you to safely move food and drinks from the kitchen to other rooms, without burdening yourself.
Telecare detectors: Installing fire alarms, smoke alarms and carbon monoxide detectors that sound an alarm and are connected to a monitoring center can ensure that accidents are attended to.
Countertop appliances: Avoid bending down by keeping a mini-dishwasher and toaster oven on your counter top. This will make doing your dishes and cooking much easier and safer.
Long-reach pick-up tool: These long handles allow you to grab things off the floor and can be convenient for closing and opening hard-to-reach windows above sinks or countertops.
Long-handled dustpans and brushes: These can help you clean without bending unnecessarily, saving you from back pain and reducing the risk of losing your balance.