Are you in the market for a new mansion? This one has just been put up for sale by tech entrepreneur David Spafford and his wife Susan. They are selling this incredible 24,127 square foot house. It has 5 bedrooms, 10 bathrooms, a four-car garage, a home theater, an indoor Jacuzzi, 2 separate kitchens, a tennis court and a game room. Not bad... not bad...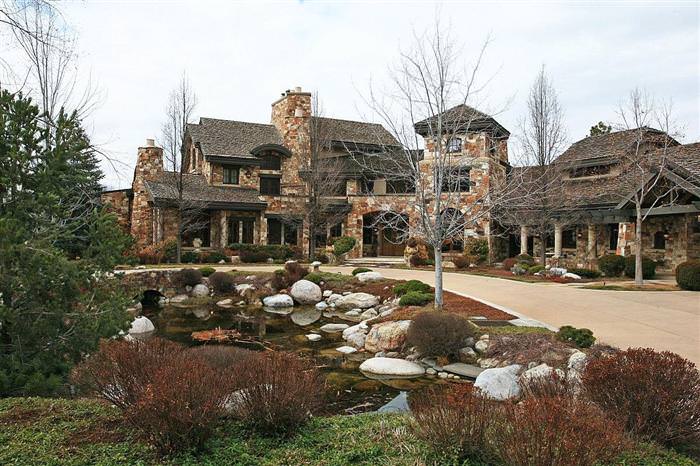 The house is located in Holladay, Utah, just outside of Salt Lake City.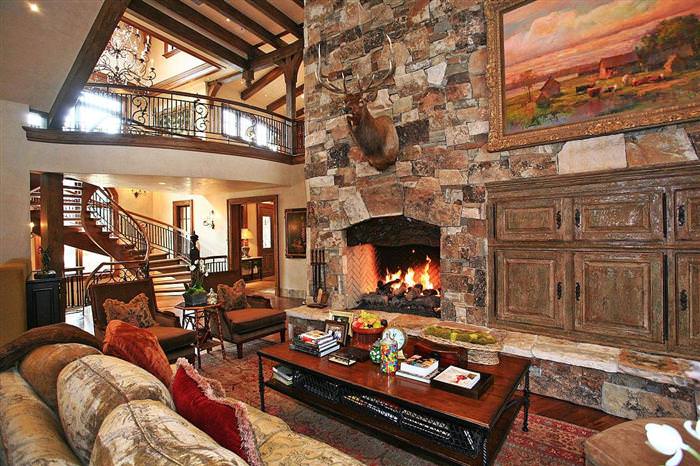 To experience the property, a visitor must first cross the bridge that separates the driveway and the private lane that reaches it. The house sits on an area of 3.6 acres.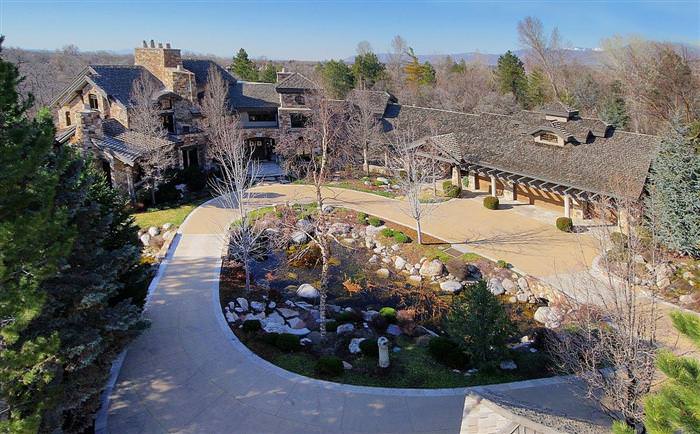 As you enter, you are greeted by the luxurious sight of limestone fireplaces, doors with 200 years of history, stone flooring taken from actual castles and chandeliers that would make a dark ages interior decorator weep.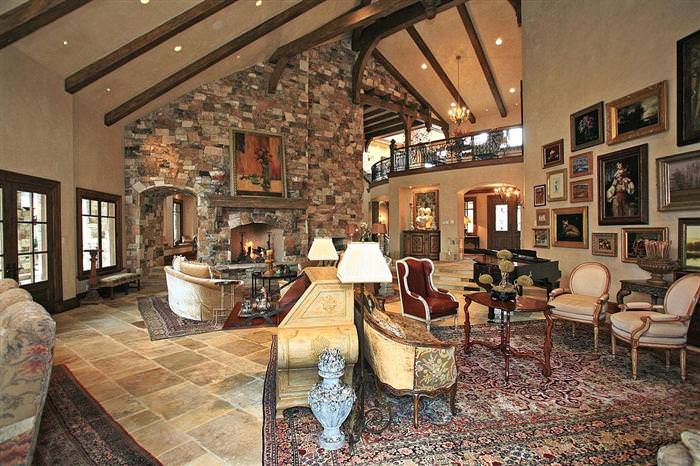 The 'Great Room' is decorated with oriental, hand woven rugs, as well as a selection of beautiful art.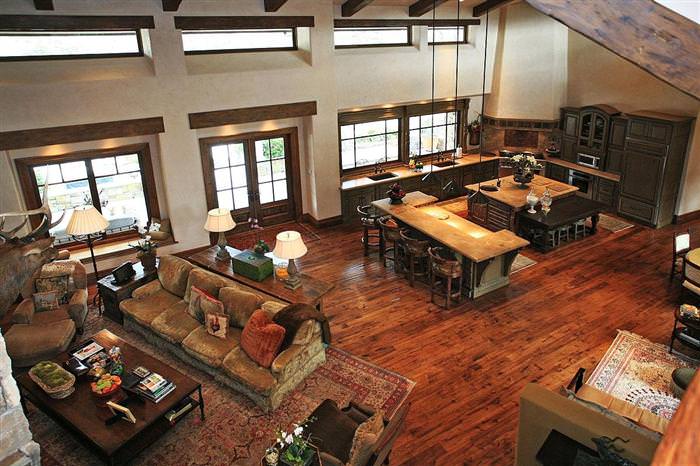 Going upstairs, you can see just how spacious and large the kitchen and living areas are. The kitchen has amplified ceilings.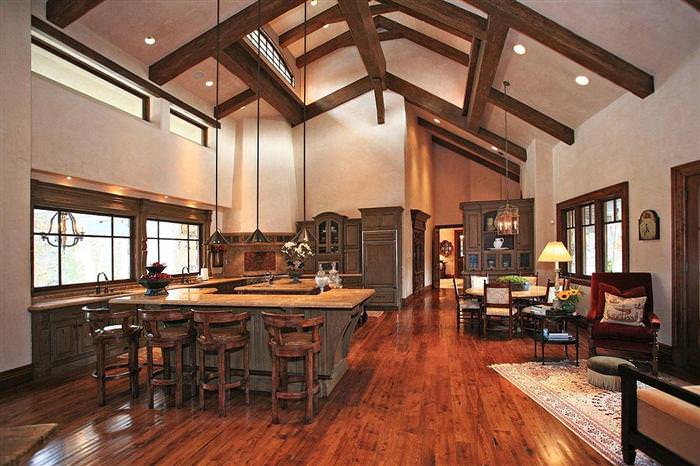 As we enter the master bedroom, we also see high ceilings and our very own private deck.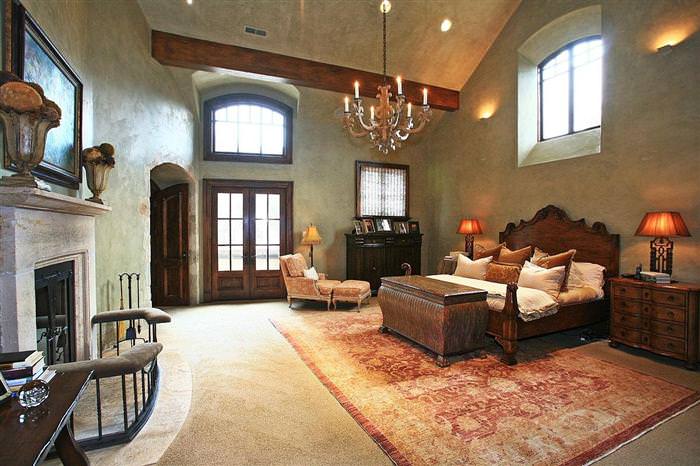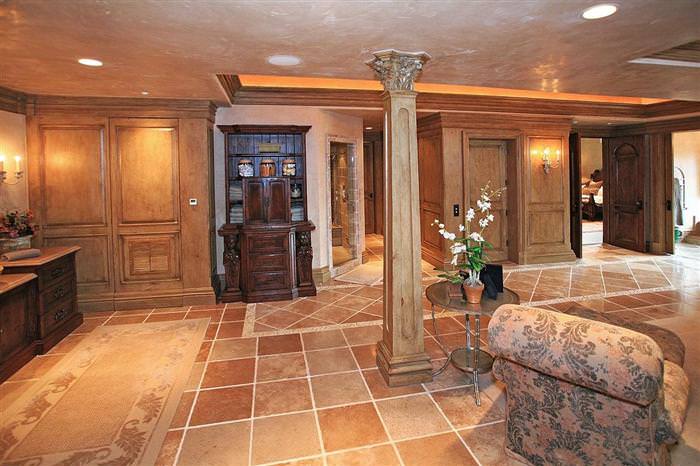 You can relax on the couch before going downstairs. Or maybe take a soak in the bedroom's sunken tub, while enjoying the view.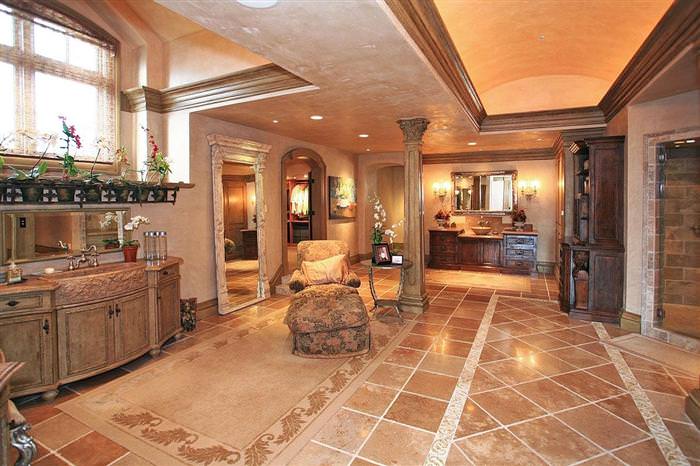 The master bath is just.. enormous.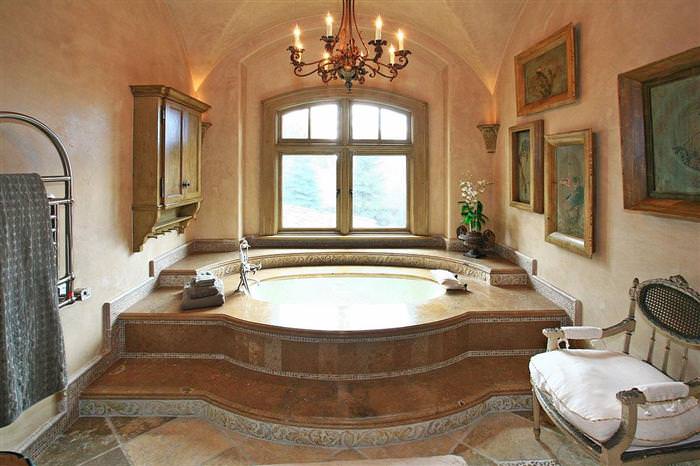 The closet space is also gigantic.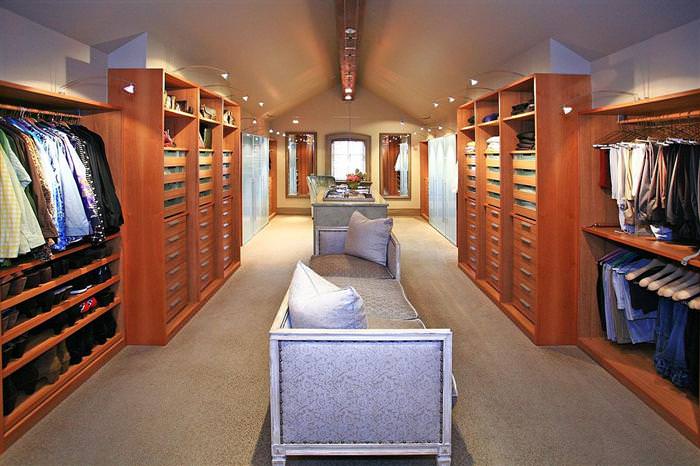 The master suite is connected to another living area.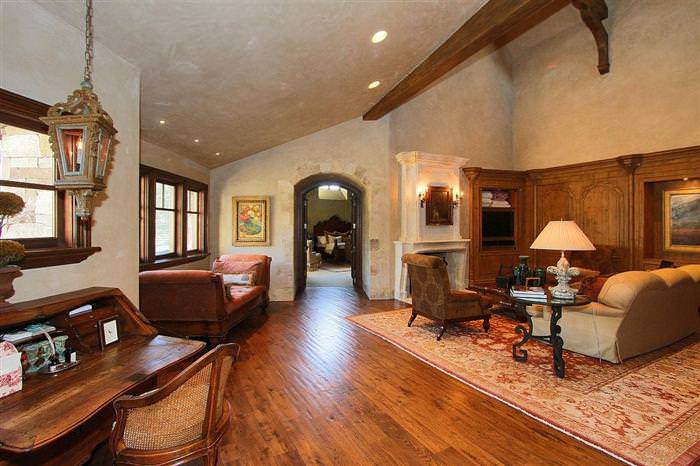 Don't forget the second kitchen, as well.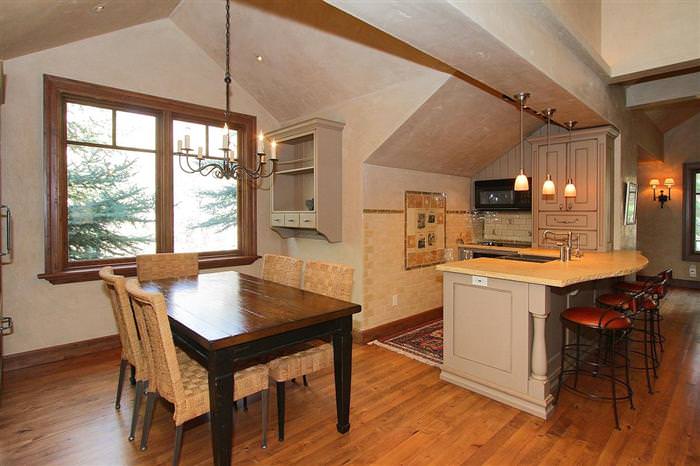 This is another one of the 5 bedrooms, which comes with a fireplace as well.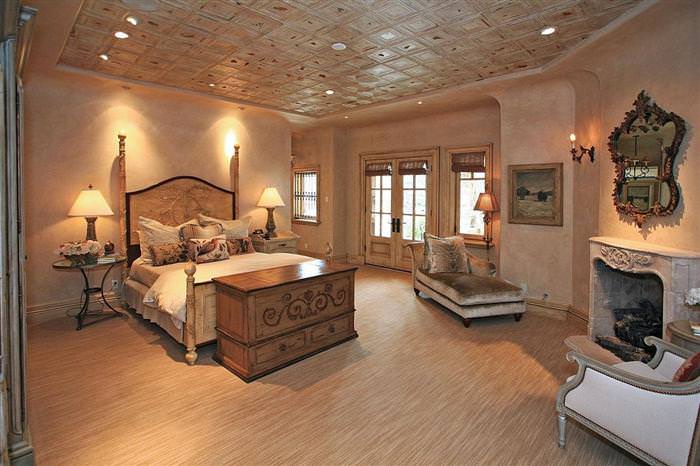 And of course, no mansion is complete without its very own elevator. Naturally.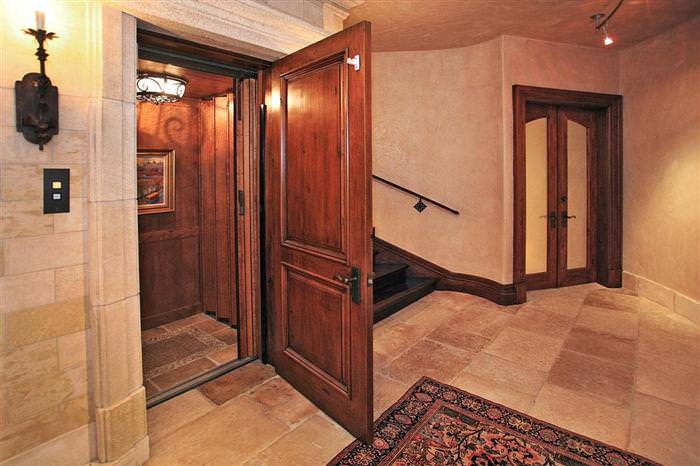 A living area with wooden beams and a stunning oriental rug.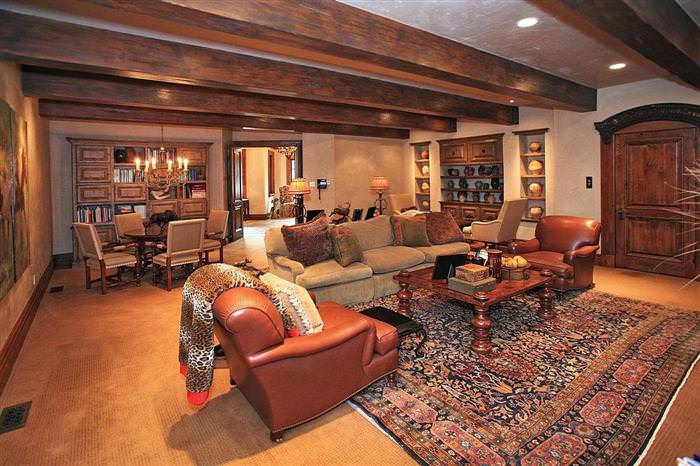 This exercise room offers the latest in workout equipment.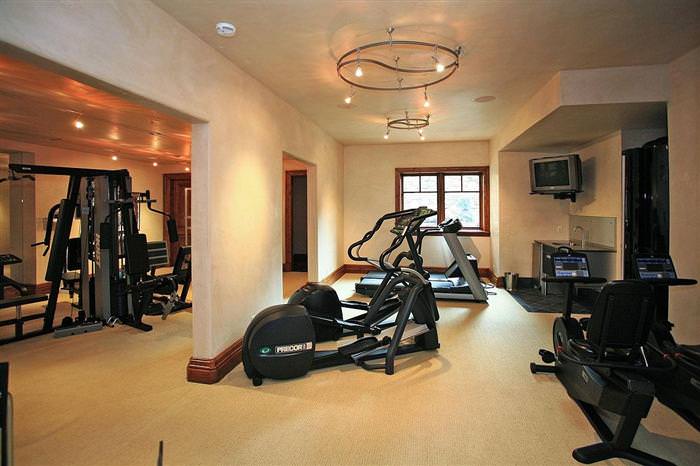 If you ever feel bored, this game room should have you covered for at least a few hours.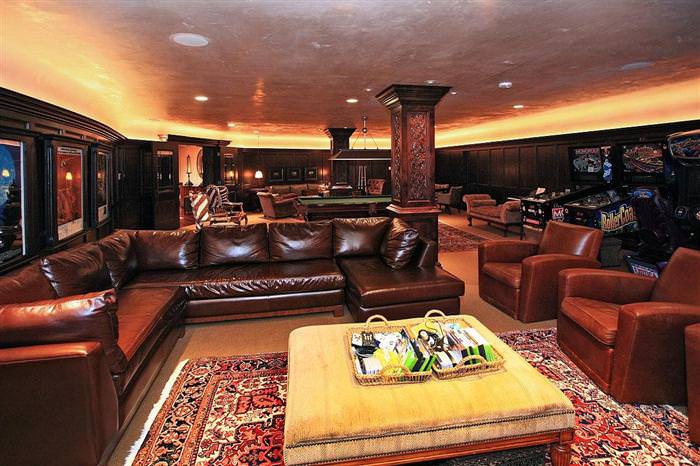 You can see a man lived here by the number of arcade games lining the wall.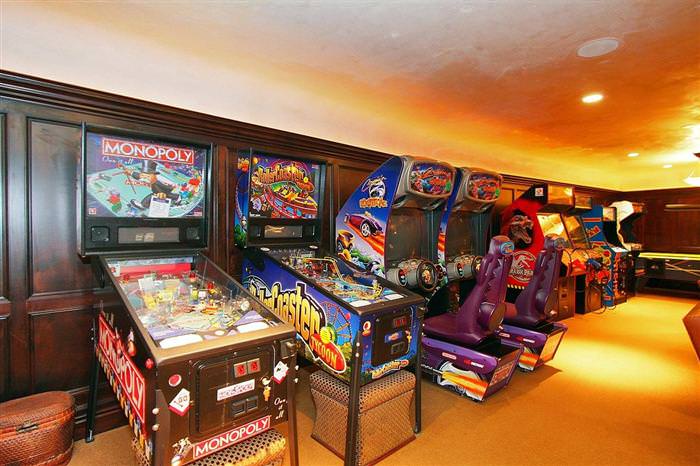 Let's add a 12 person Jacuzzi to our tour.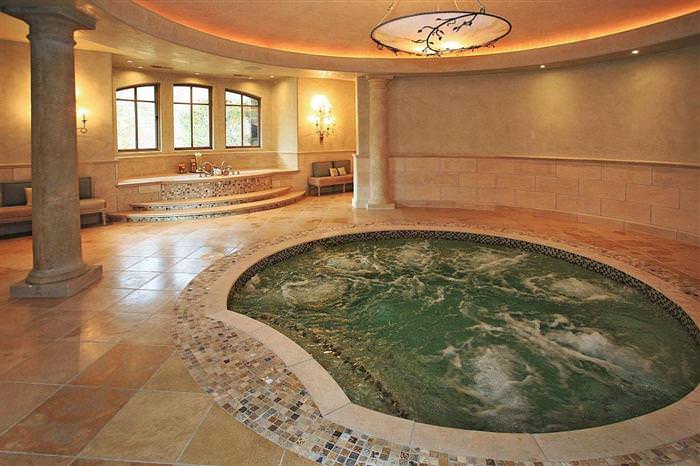 As well as a steam and sauna room.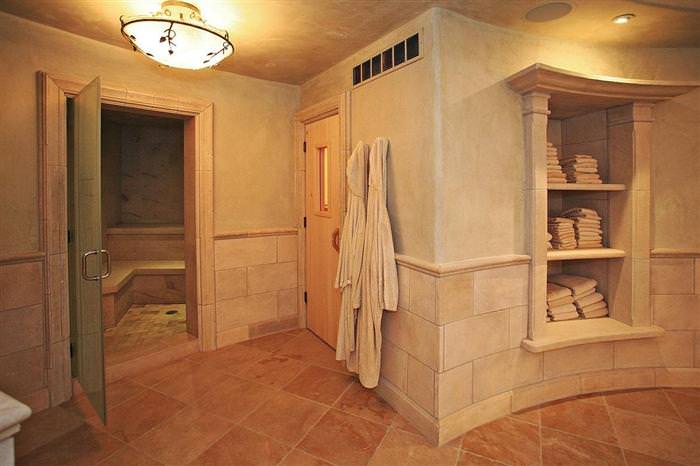 A salon area, in case you want to get your hair and nails done.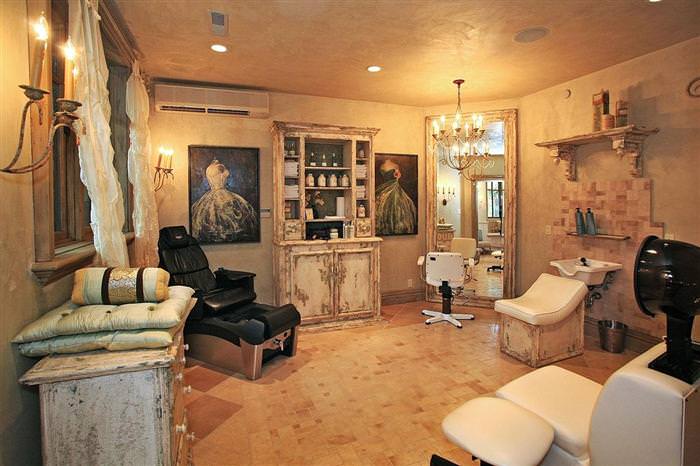 Or, just invite 2 dozen of your best friends to watch a movie in your 24 person theater.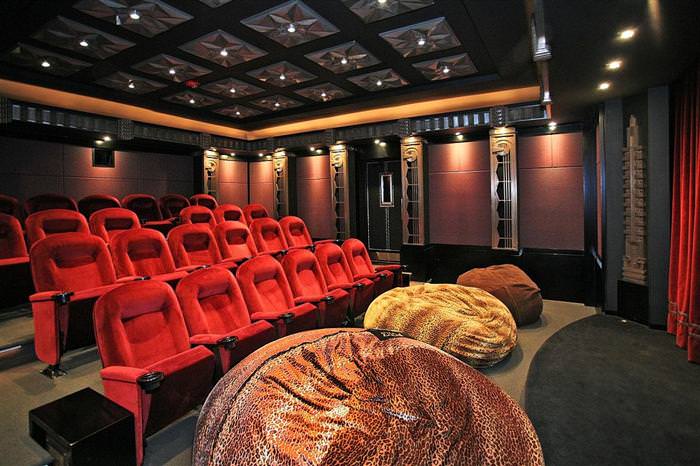 ...Which comes with its own lobby for popcorn and snacks.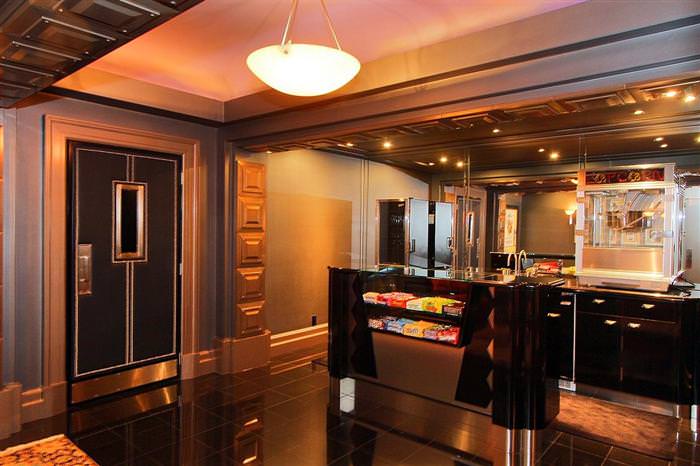 And of course, the pool, which comes with a patio and a separate bathhouse.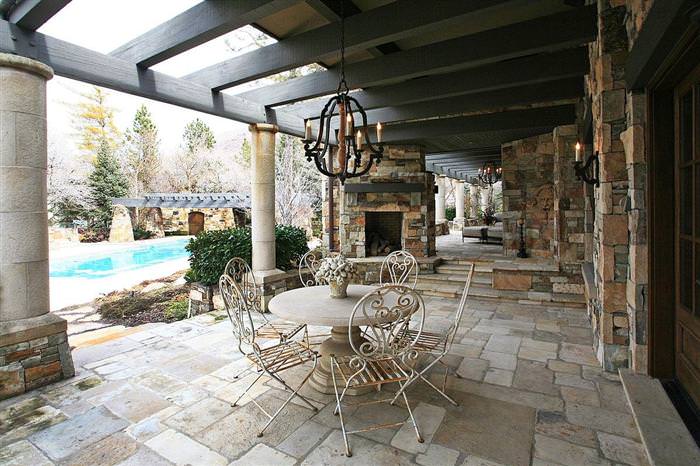 And we can wrap this up with a good game of tennis.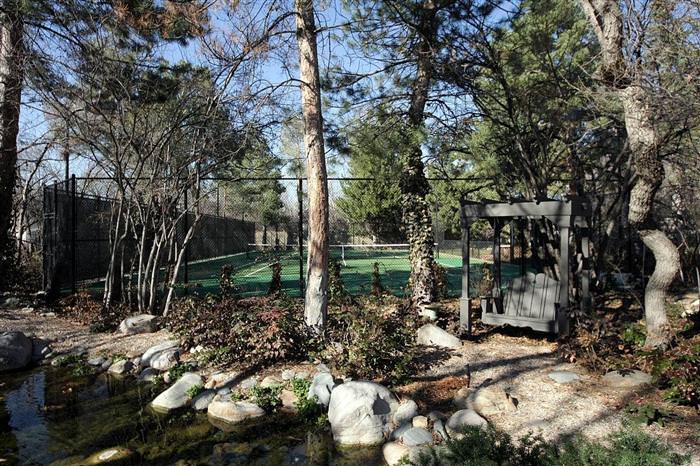 Well, what do you think? Would you live here?