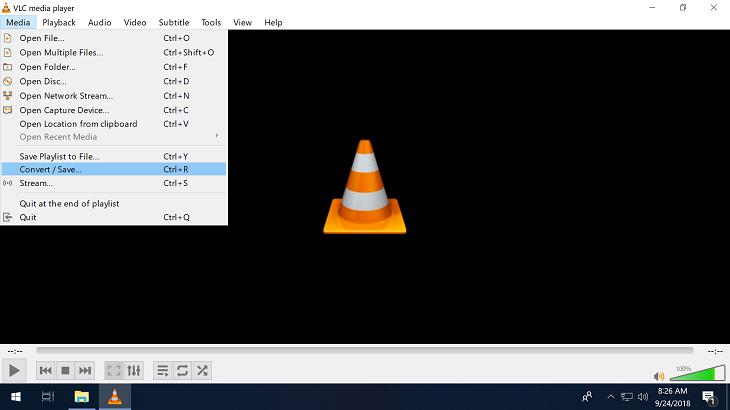 Why download software for converting your media files when VLC can do it for you?
1. From the toolbar, go to Media > Convert / Save.
2. In the Open Media dialog box, click the Add button to add a file, and then click on the Convert / Save dropdown menu and choose Convert.
3. Click the dropdown menu for Profile and select the desired codec to convert to.
2. Use it to download YouTube videos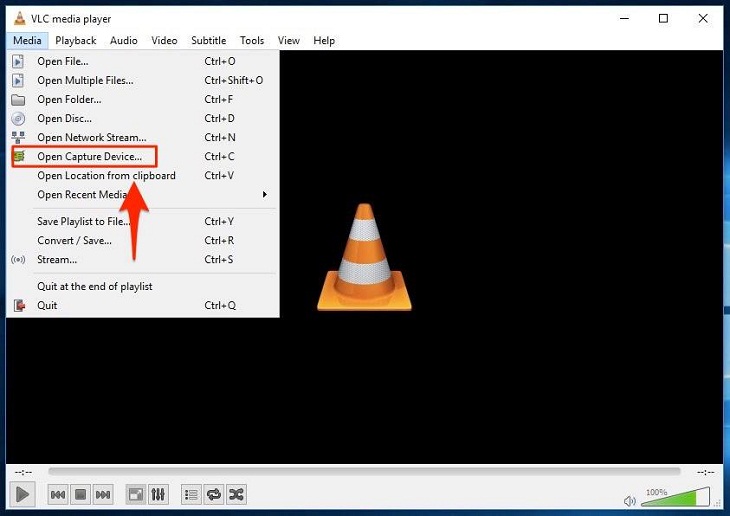 While there are many free downloaders available for YouTube, it's much easier to use VLC to download YouTube videos. Not many are aware of this little-known feature, but it works.
1. Click on Media > Open Network stream.
2. Press the Network tab.
3. Enter the URL of the video and click Play. Your video will soon start streaming over there.
4. If you want to download the video, then go to Tools > Codec Information. Now you will see a Location box at the bottom of the window. Copy the long URL in the box and paste it into your browser's address bar.
5. After your browser starts playing the video, you can download it to your desktop by right-clicking on it and selecting Save Video As.
3. Play internet radio and podcasts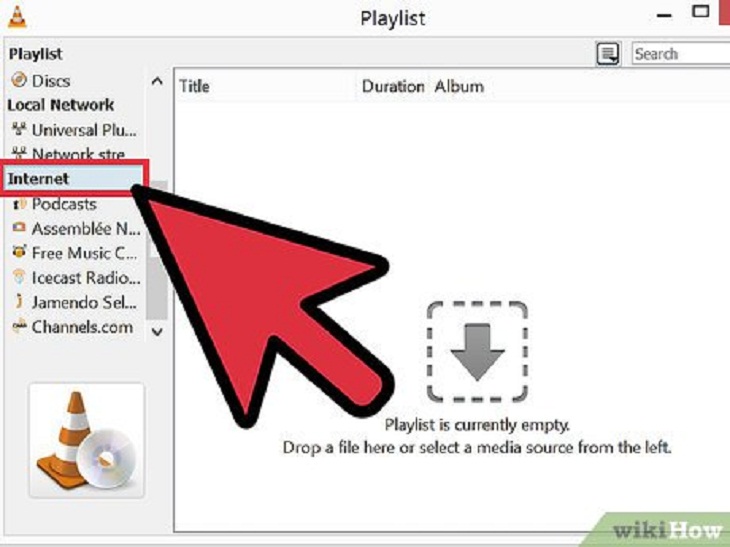 Did you know that VLC provides internet radio channels on its Playlist sidebar? This underrated feature allows you to browse and play online radio stations.
1. Open the Playlist sidebar with Ctrl + L in VLC. Set the Playlist view mode to List (go to View > Playlist View Mode > List).
2. Browse through the two radio servers—Jamendo and Icecast—under Internet. Choose a station by clicking on it, and enjoy!
But there's more – you can use VLC to listen to many great podcasts as well.
1. Open the Playlist sidebar, and under the Internet section, select Podcasts.
2. When you are ready to add a podcast, hover the mouse over the Podcasts section and click the '+' sign.
3. Copy and paste the RSS feed URL of the podcast you want to listen to and click OK.
4. Take snapshots
If you ever need to take a snapshot of a video you are watching, VLC has an easy way to do it. Windows users can use the shortcut Shift+S, while OS X users can go ahead with the CMD+ALT+S command. The snapshot will be saved in your operating system's pictures folder.
5. Rip a DVD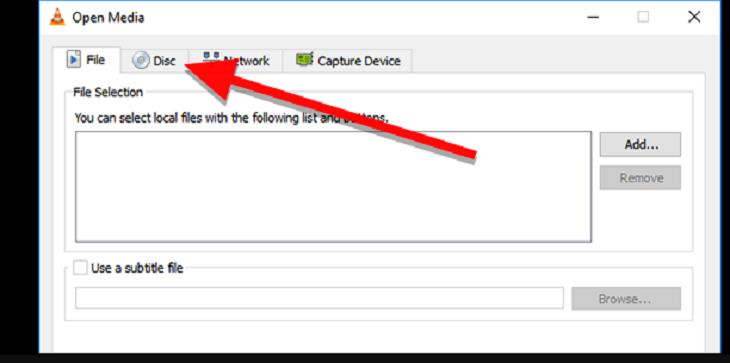 VLC media player can also be used to rip your DVDs ioto your computer. This will help you create an archive of your DVDs for backup, or you can view them later when the discs are not available.
1. Go to Media > Convert / Save.
2. Hit the Disc tab. Under the Disc Selection option, choose the radio button of your inserted disc and check the No disc menu.
3. Ensure that the selected Disc device is correct. Click Convert / Save.
4. Select your preferred codec type and save it with the extension compatible with your codec.
6. Use it as a graphic equalizer for your music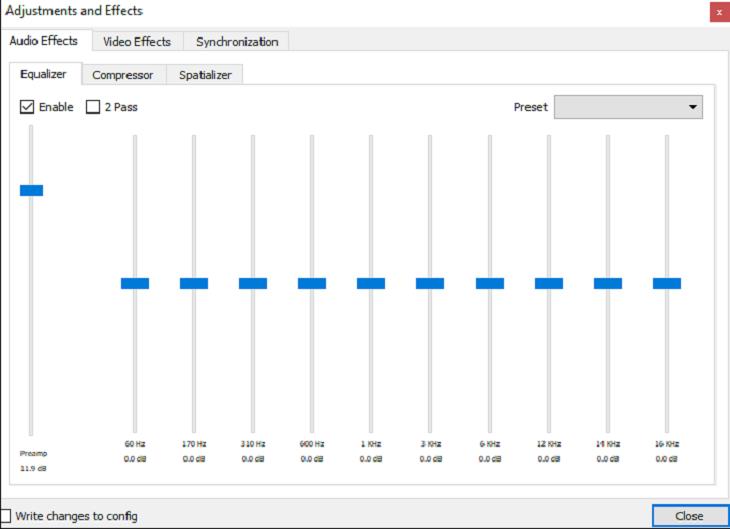 VLC isn't just great for playing videos; it also works as a terrific graphic equalizer for playing music.
To launch VLC's graphic equalizer, go to Tools > Effects and Filters > Audio Effects (or simply press Ctrl + E). Now you can adjust the sound quality of your media file or fine-tune it with the Equalizer, Compressor, and Spatializer tabs.
7. Bookmark a video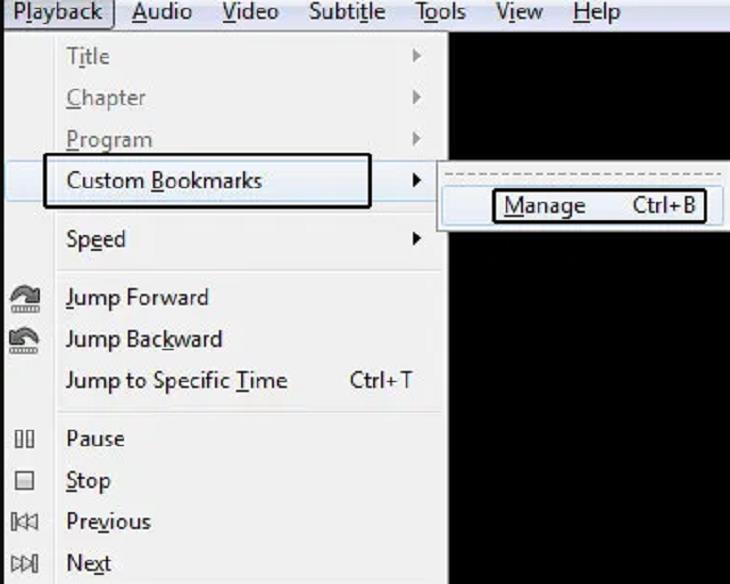 VLC allows you to bookmark certain parts of a video or audio file, so you can return to it later on in case you feel like replaying it. You can even have multiple bookmarks of a single media file if you want.
1. Open a video with VLC.
2. Click Playback on the top bar, choose Custom Bookmarks, and then click on Manage (Ctrl+B).
3. The Edit Bookmarks window will pop up. Click on the Create button to add bookmarks to the section of a video you would like to return to later.
4. To find the specific bookmarked video to play, click on Playback > Custom Bookmarks.
8. Download subtitles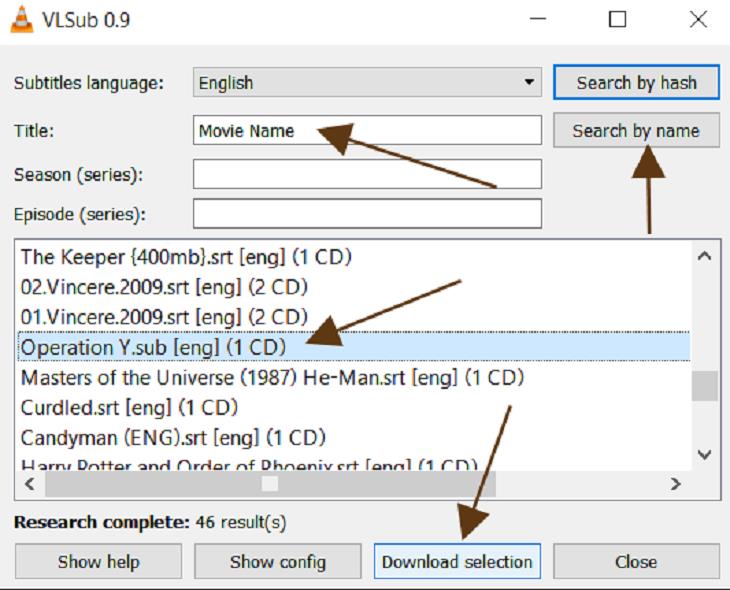 If a video you are watching on VLC doesn't come with subtitles, you can add your own by downloading them through the media player.
1. Open VLC and go to the View option from the Menu bar.
2. Hover down and click on VLsub. The VLsub interface will show you the details for searching and downloading subtitles.
3. You will see two options for searching the subtitles: Search by name and Search by hash. Both options will give you a list of results. You can download any of them by clicking on the Download selection button.
Another great thing is that you have a configuration option in the VLsub interface that allows you to search in a language of your choice. Just click on the Subtitle language option, and you can choose the language of your choice from the dropdown menu.
9. Double or slow down the playback speed
This feature comes in handy when you are watching a video or listening to audio and want to either slow down the speed or increase it. Press the ']' button to fast forward by 0.1x for each press. To slow it down, press the '[' button.
On Mac computers, there is a slider to control playback speed located in Playback.
Share these tips and tricks with your friends and family