Nikita Busyak is an urban sketcher from Kharkiv, Ukraine. He creates stunning sketches of architecture that literally "glow" with life. The artist's realistic drawings are generally based on various buildings, structures, and cityscapes made using mechanical pens and ink. What makes these drawings unique, however, is how they appear to be illuminated with golden light.
Once a sketch is completed, Nikita uses digital software to add artificial lighting to it. With clever placement, the windows and doors of the buildings look as if they are illuminated with beautiful fluorescent light. While the realistic sketches are brilliant on their own, the fluorescent glare gives them that extra layer of charm. Let's now take a look at some of the best works of Nikita Busyak.
See Also: Stunning Ink Drawings of Famous Architecture
1.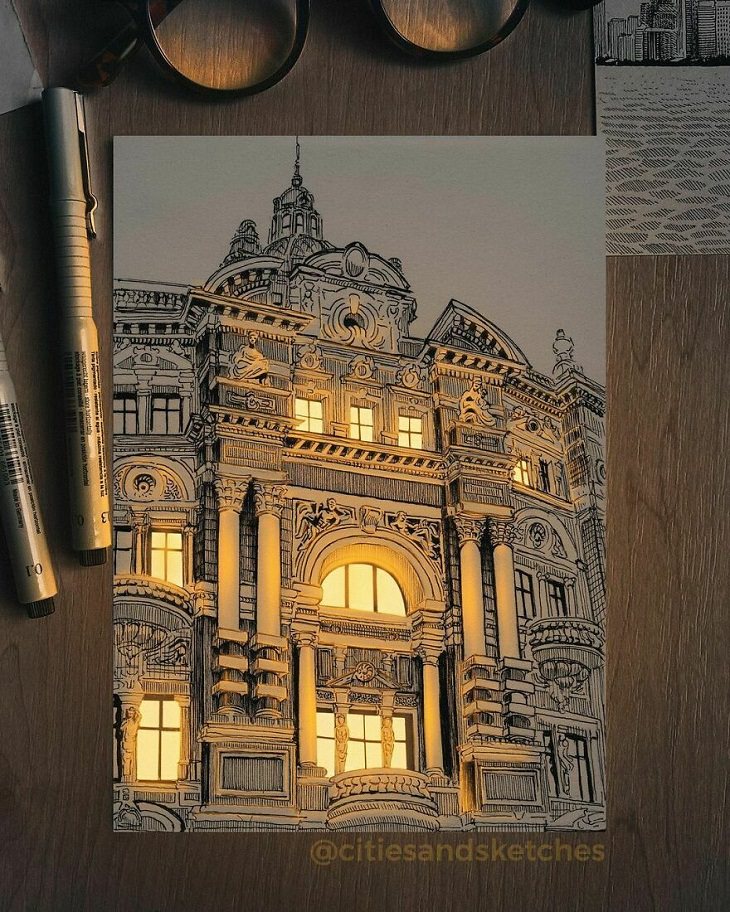 2.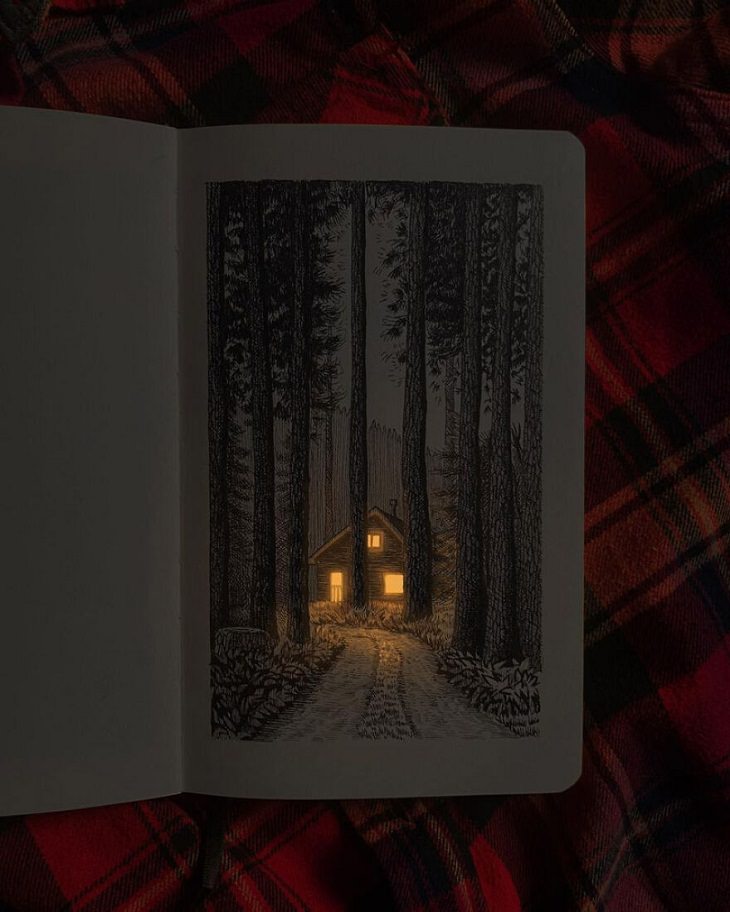 3.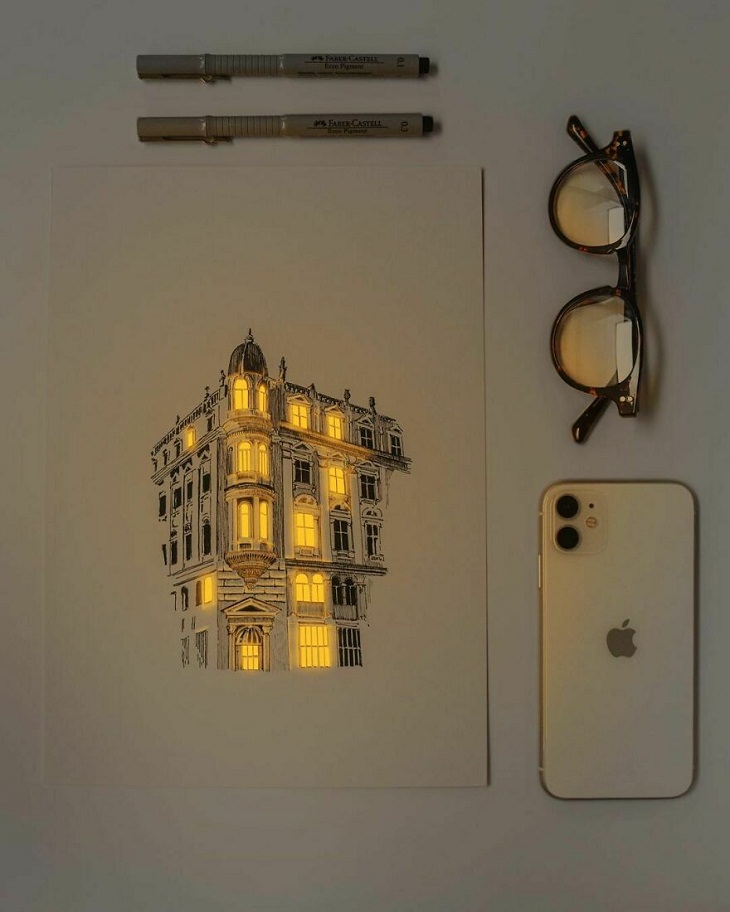 4.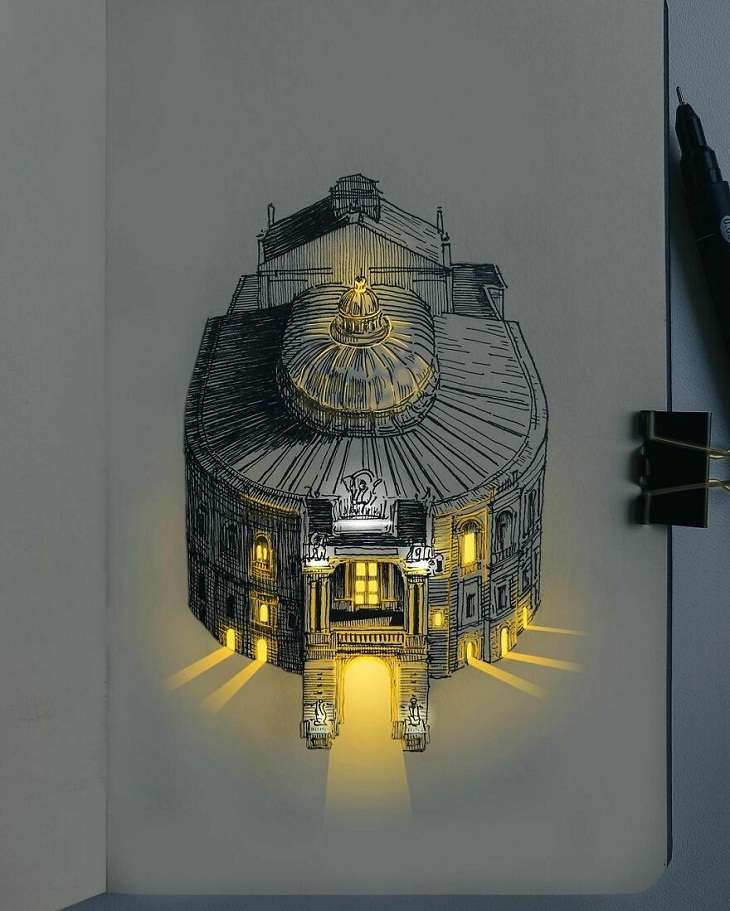 5.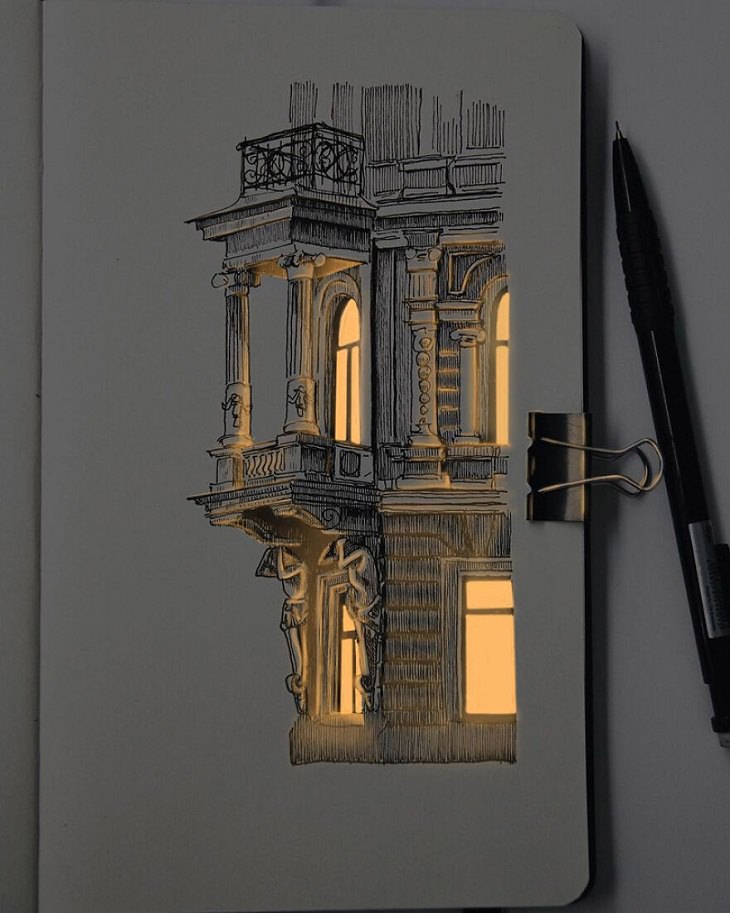 6.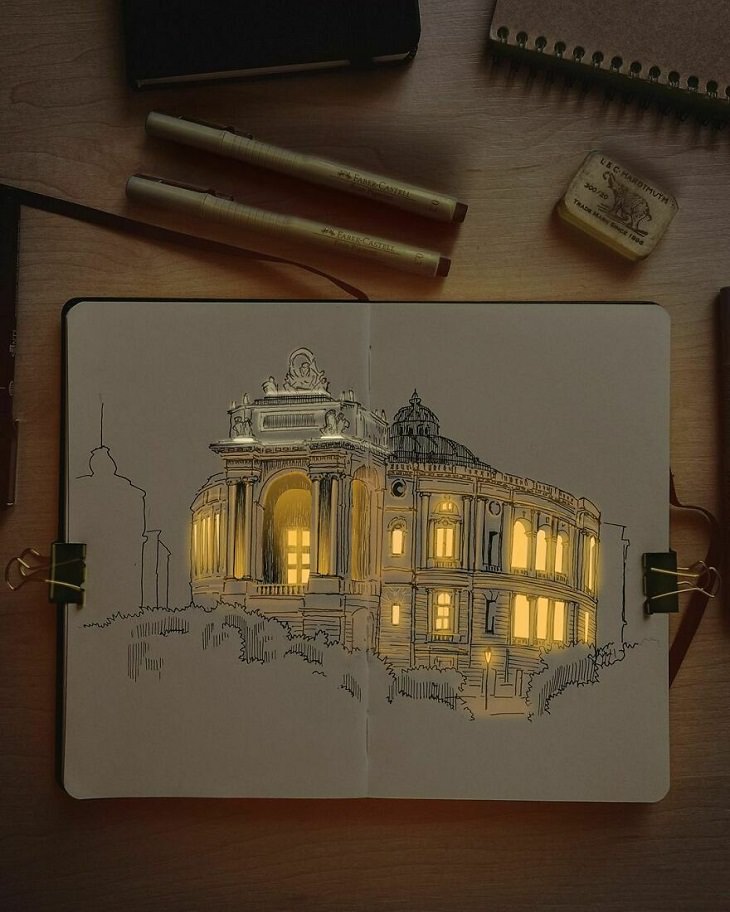 7.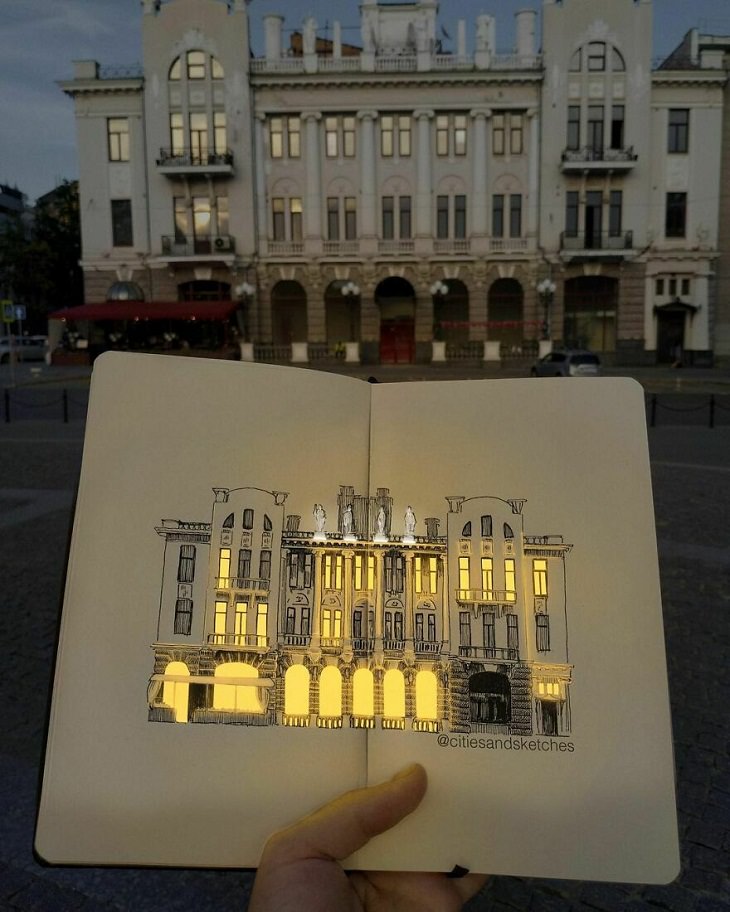 8.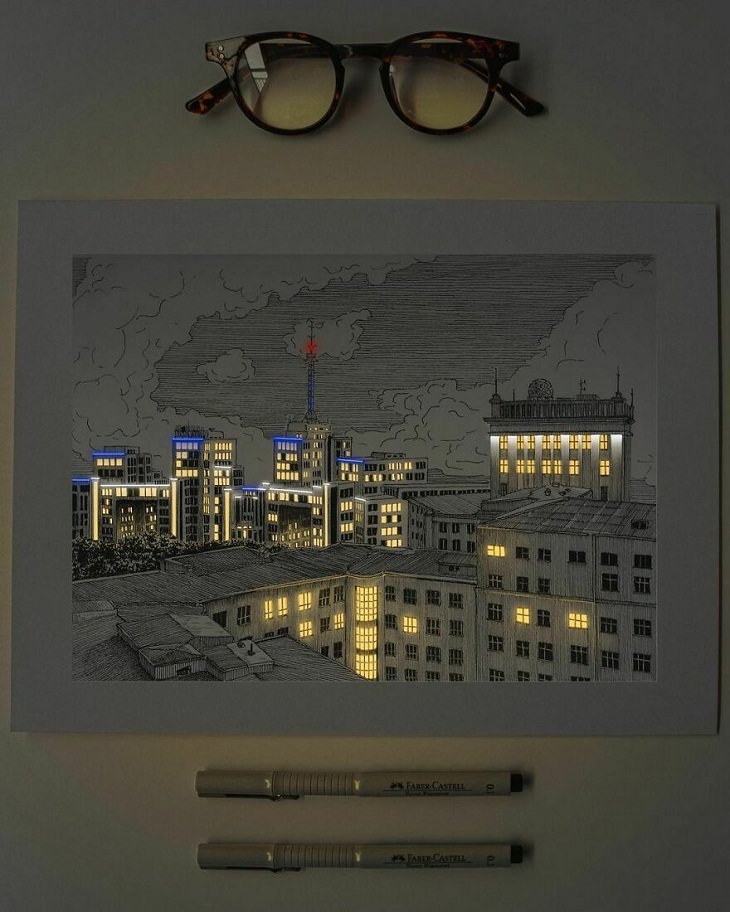 9.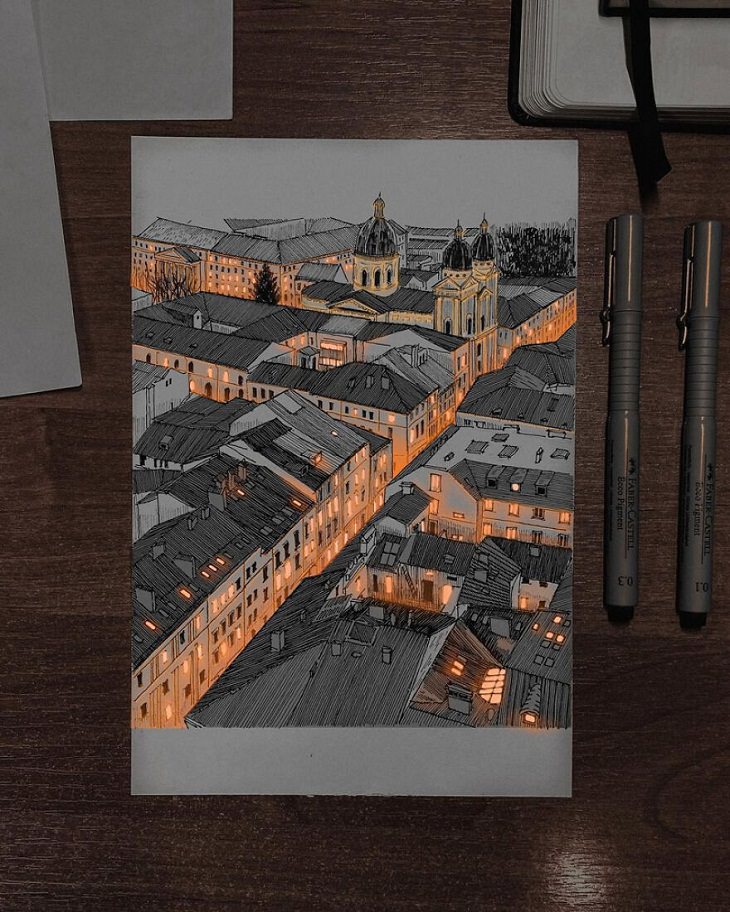 10.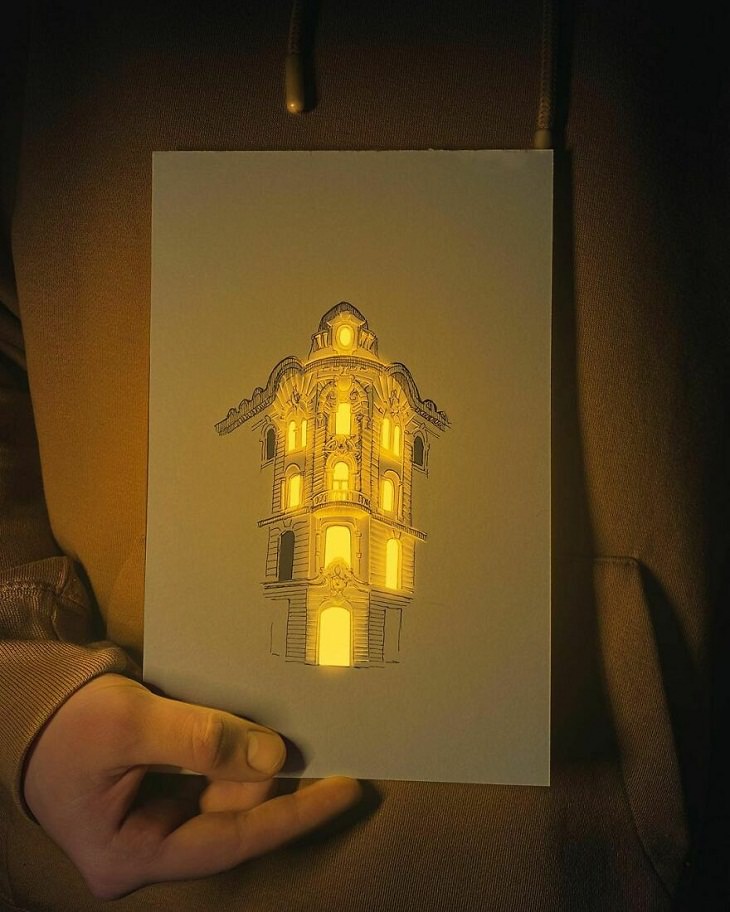 Follow more works of the artist on his Instagram page.
Share these sketches with your friends and family!