But what if we told you that you can achieve the same kind of effect using no paint at all? This is the specialty of Alisa Lariushkina, an artist from Sweden, who has a signature technique of molding polymer air-dry clay into fluid 3D landscapes reminiscent of the works of famous Impressionists.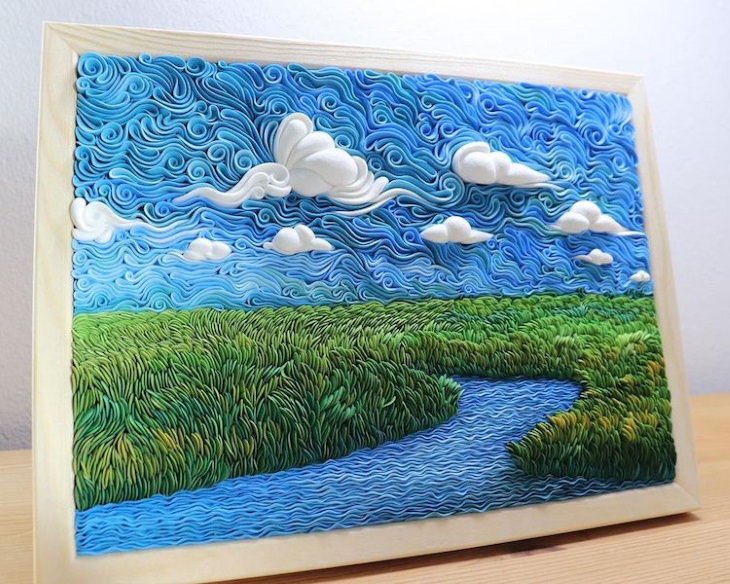 The artist masterfully takes small pieces of Japanese air-dry clay and shapes the painterly 'brushstrokes' and squiggles that turn into picturesque 3D landscapes. Some of the bucolic views featured on Lariushkina's artworks are inspired by famous paintings while others are taken from natural surroundings.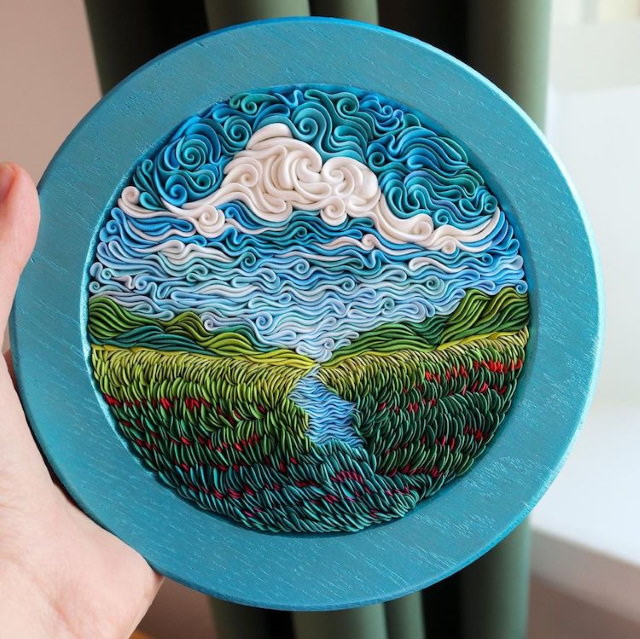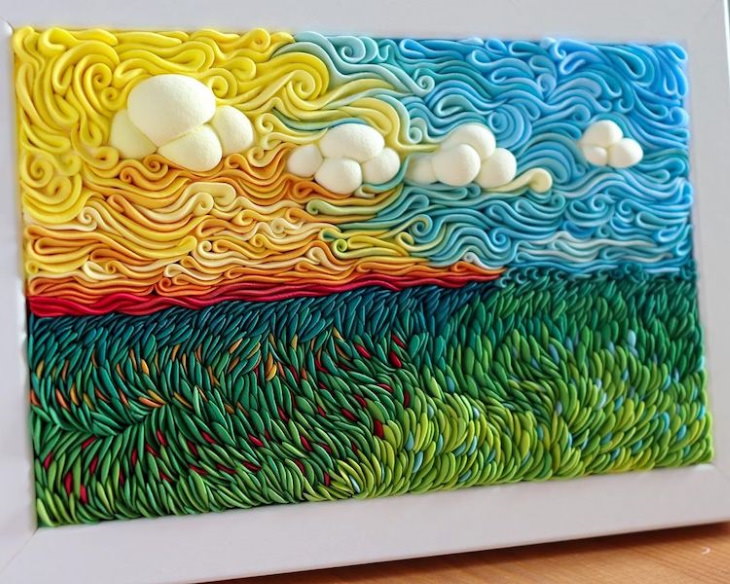 Each of these artworks takes an immense amount of work, as Lariushkina shapes each piece of clay into a curved line and places it into the picture frame individually. Just imagine, each blade of grass, each swirl, and each flower is crafted and placed one by one.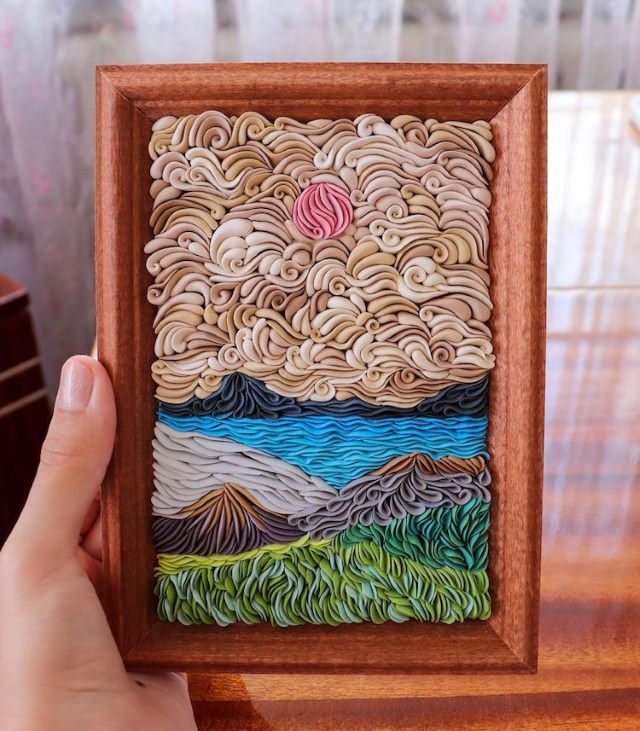 The resulting landscape is rich in texture and depth where flowers look like little swirls and clouds appear big dollops of clay. Admire Lariushkina's gorgeous artworks in this picture gallery. To see even more of her 3D paintings and sculptures, take a look at her Instagram Page or Etsy Account.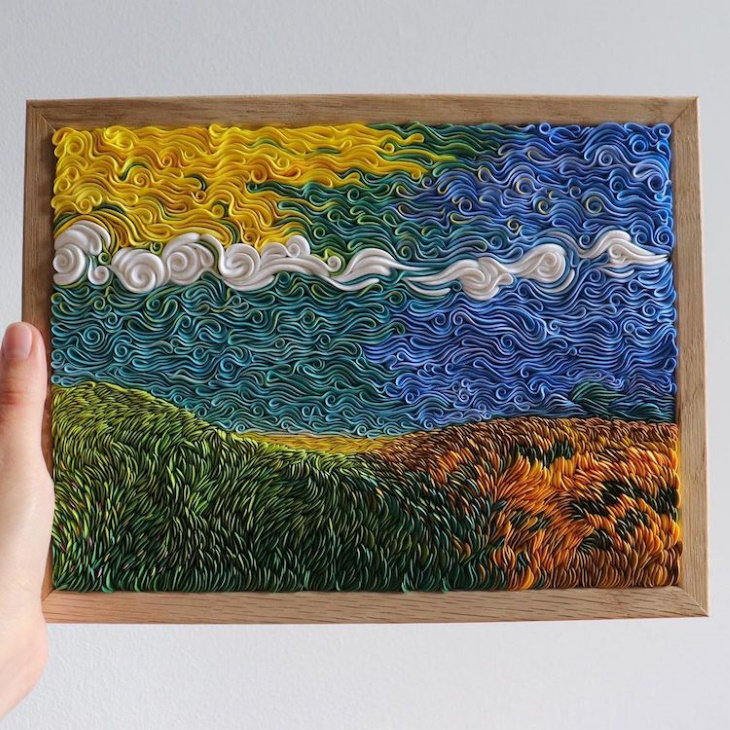 Share these beautiful artworks with those who enjoy art!