This incredibly detailed piece of art took more than two years to create, and it looks absolutely stunning!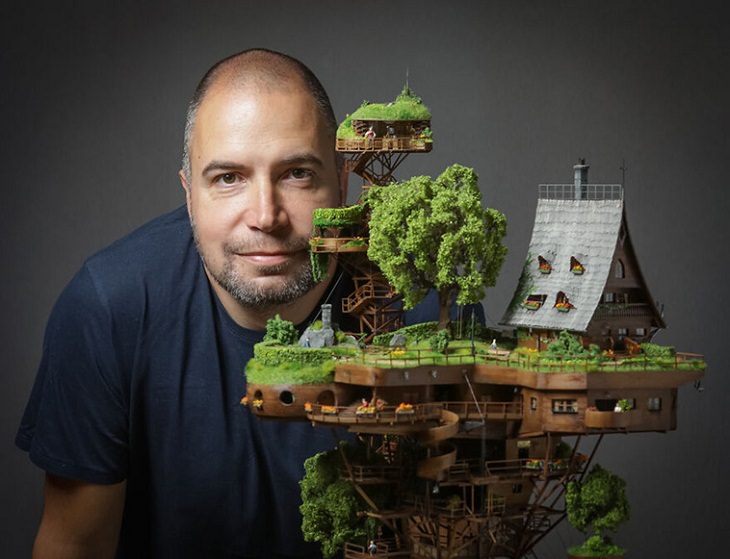 Artist Ognyan Stefanov with his miniature village model Skyville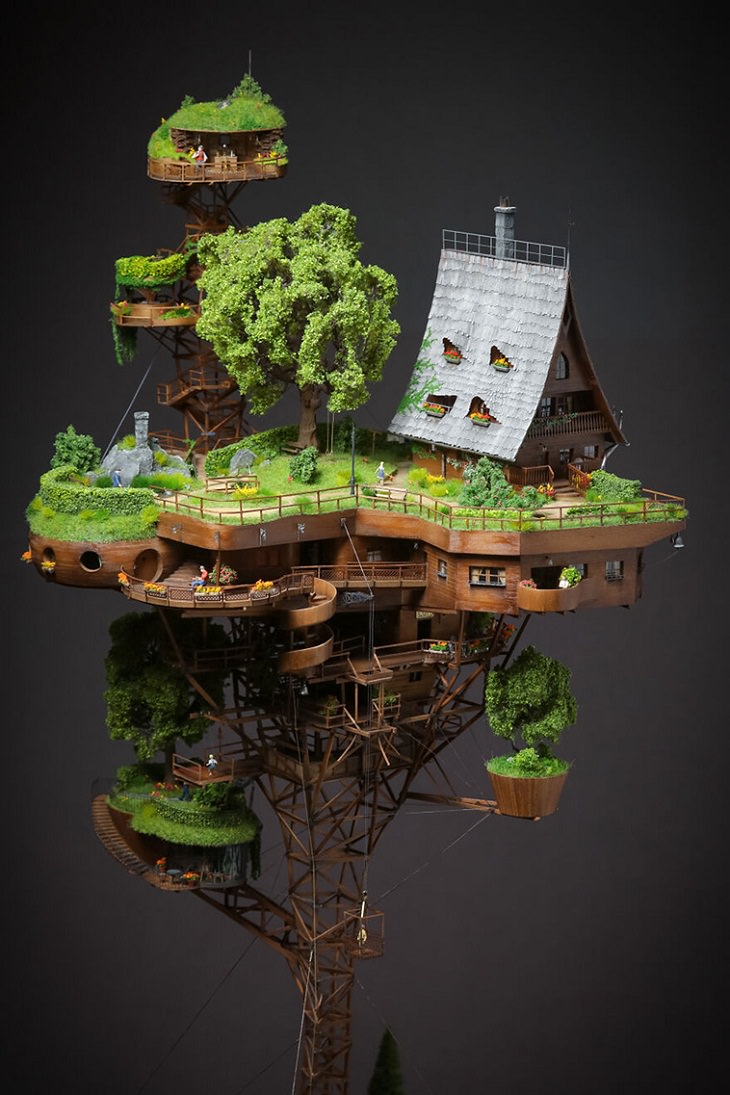 Stefanov, who works as an aviation photographer by day, designed this mini-village perched high in the sky as a self-sustaining region that includes shops, farms, lush landscapes, gardens, a library, and several homes.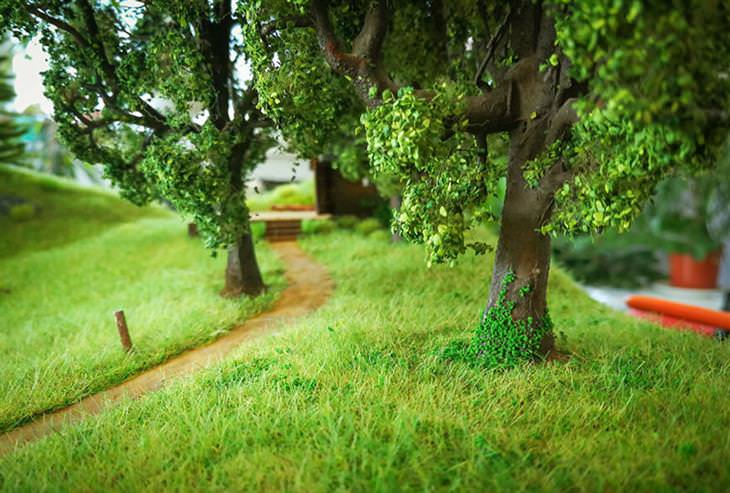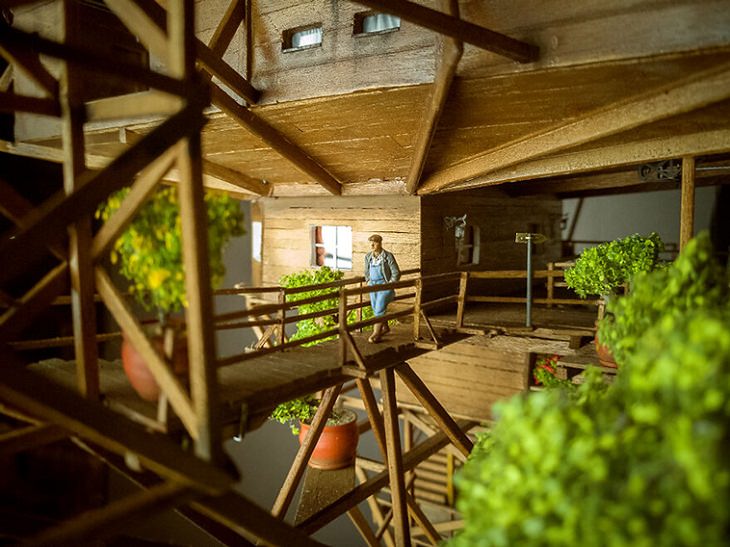 The highly detailed structure wasn't easy to make. It was completed using a combination of wooden stirrers, popsicle sticks, and photo-etching techniques.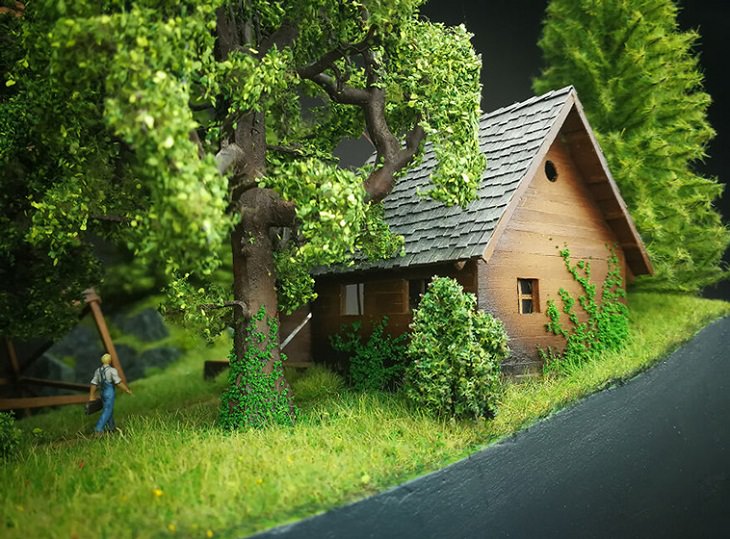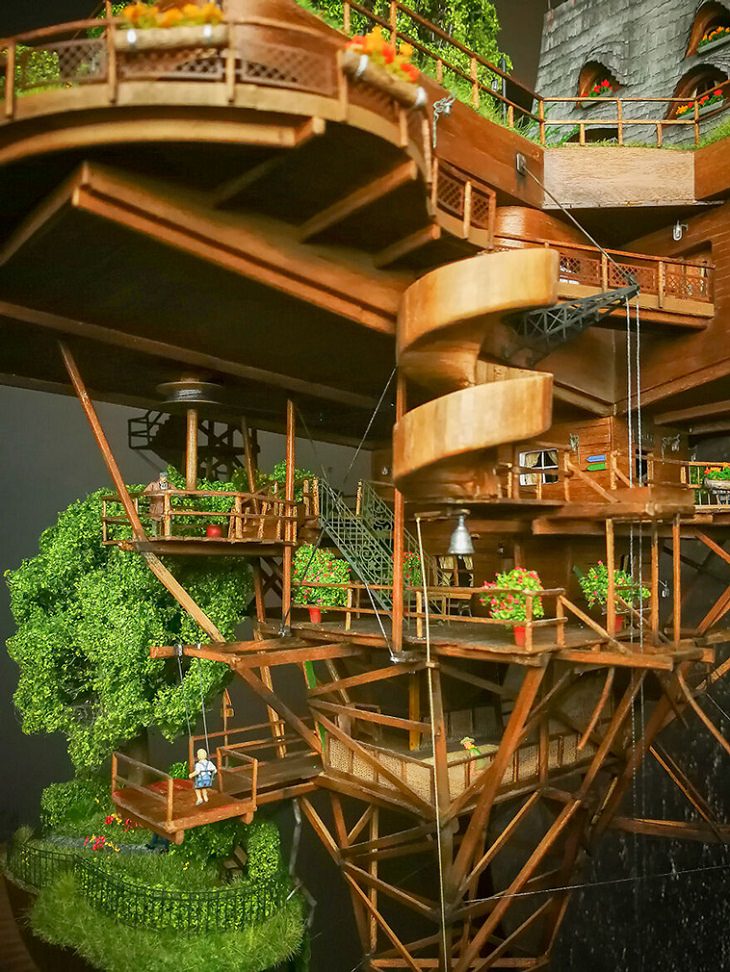 The main house of Skyville has an individually tiled pitched roof. The 60-pound (27 kg) model spans 36 x 16 inches and was created on a 1/87 scale.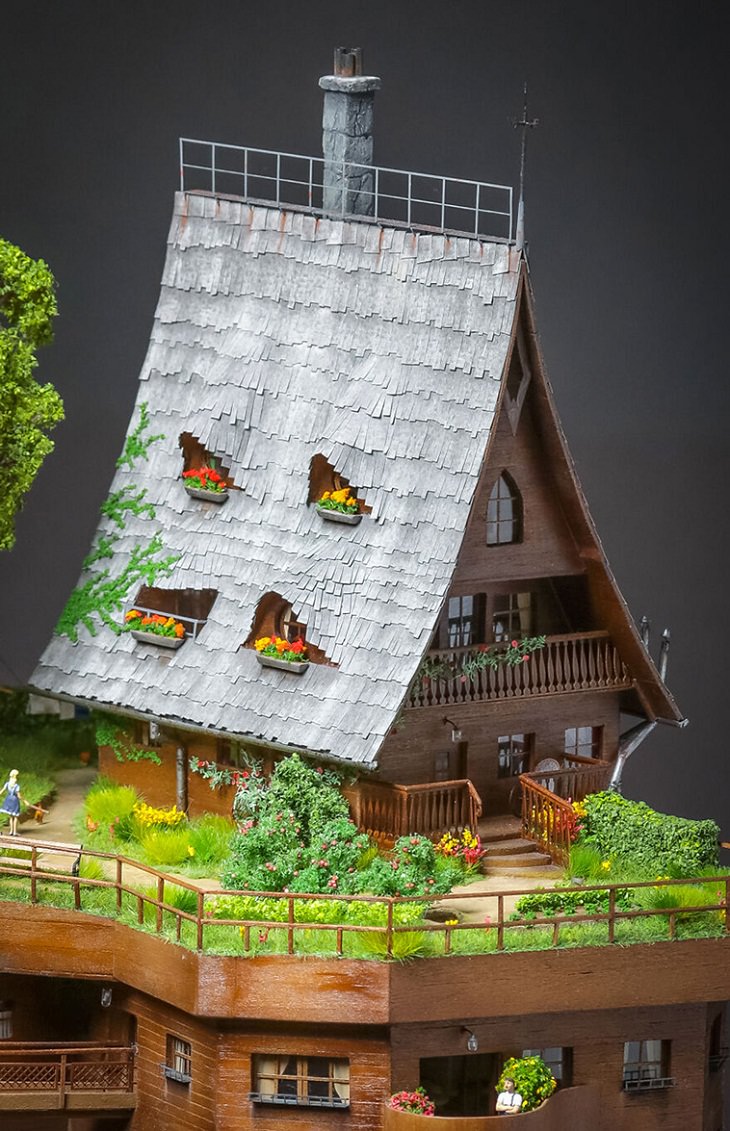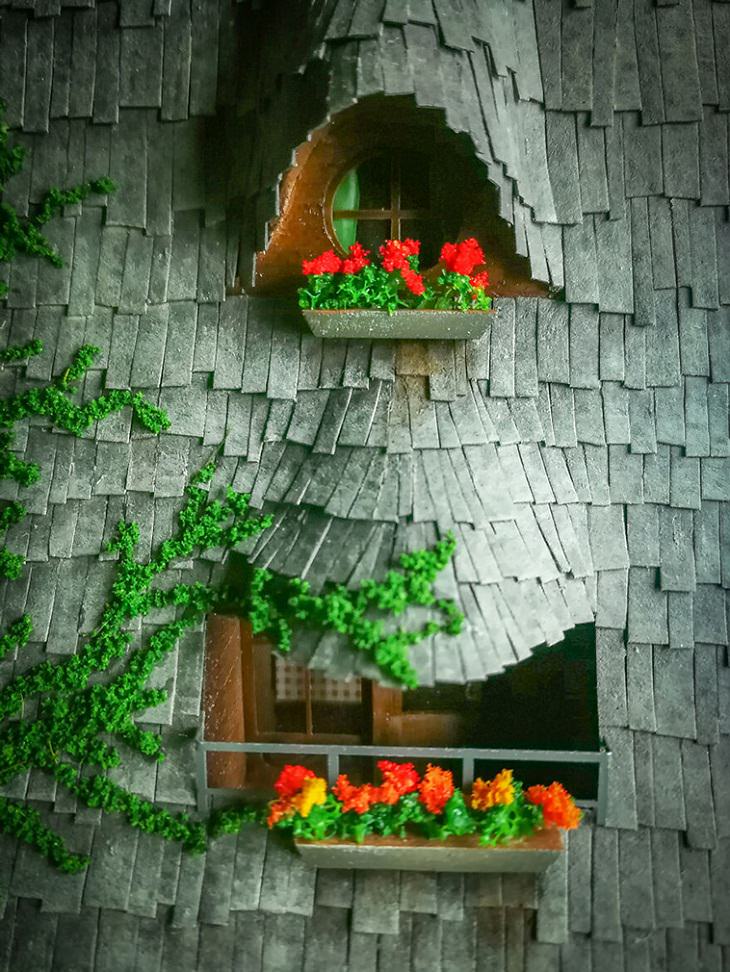 Stefanov created this village as a "self-contained utopia," where people are surrounded by greenery everywhere while still having all the modern amenities they need to live. In fact, there's even a local inn here that offers traditional hospitality.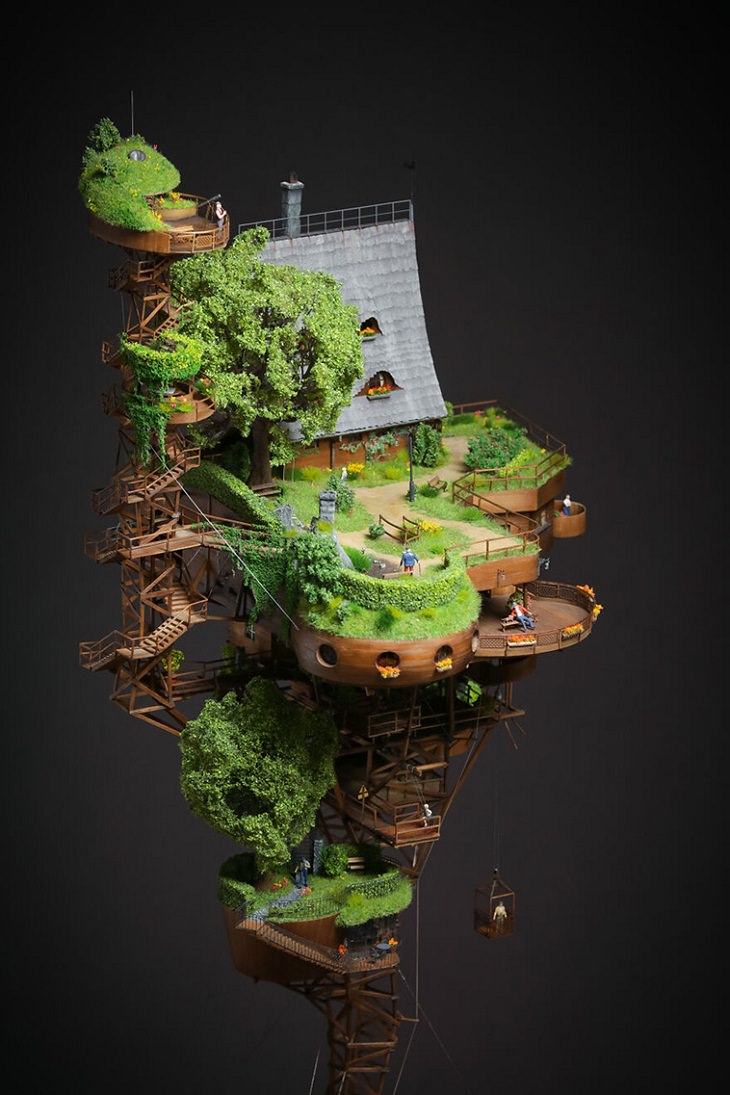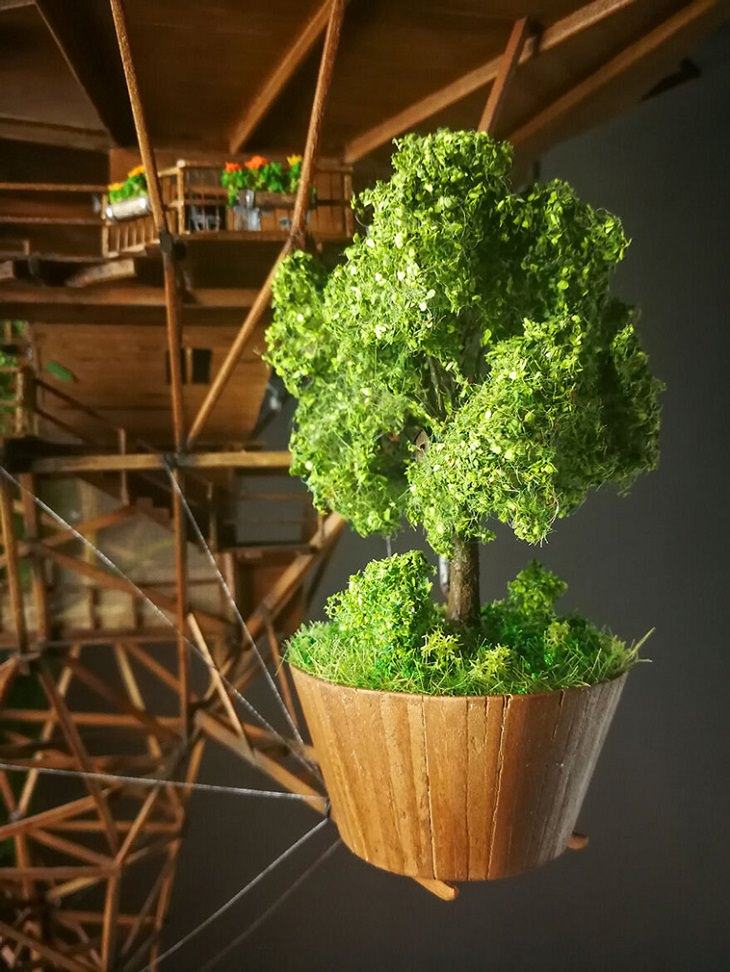 Each part of Skyville has been painstakingly crafted. Large trees surround a hilly meadow at the base, while the interiors of the houses are filled with chandeliers, handcrafted wrought iron bed frames, and framed artworks.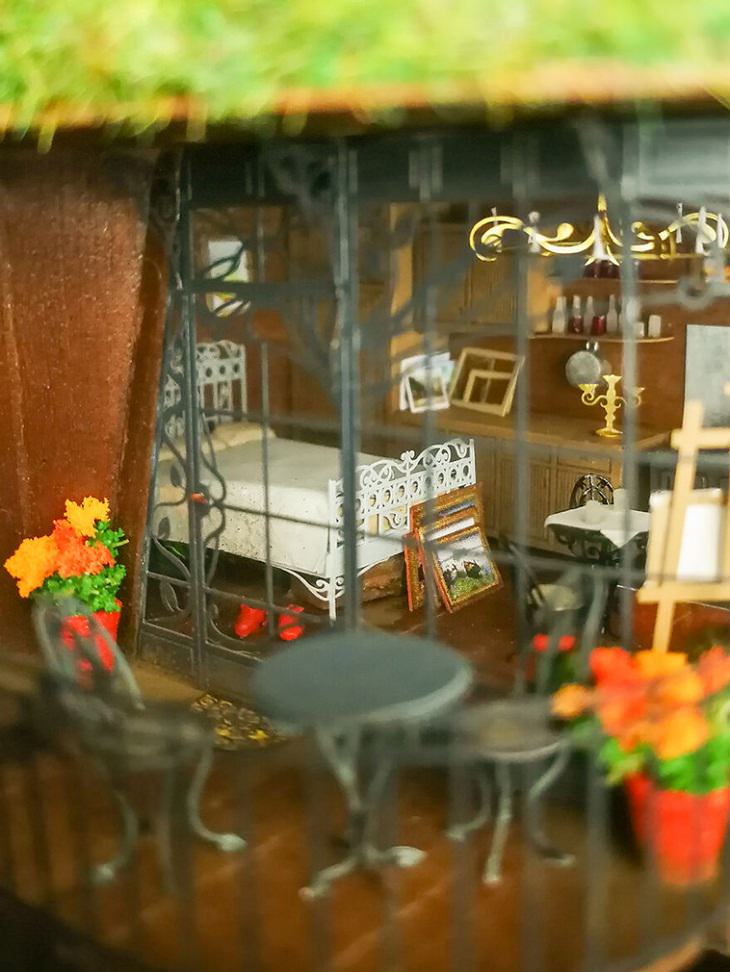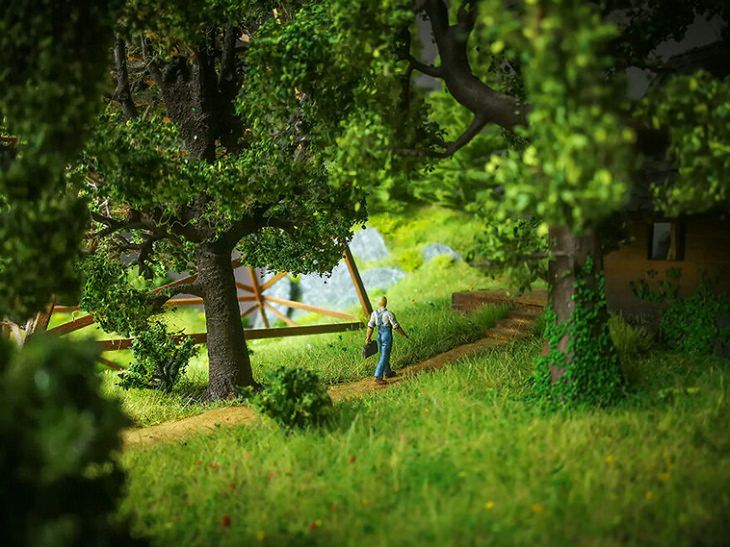 You will also find a system of water drainage pipes running throughout the structure.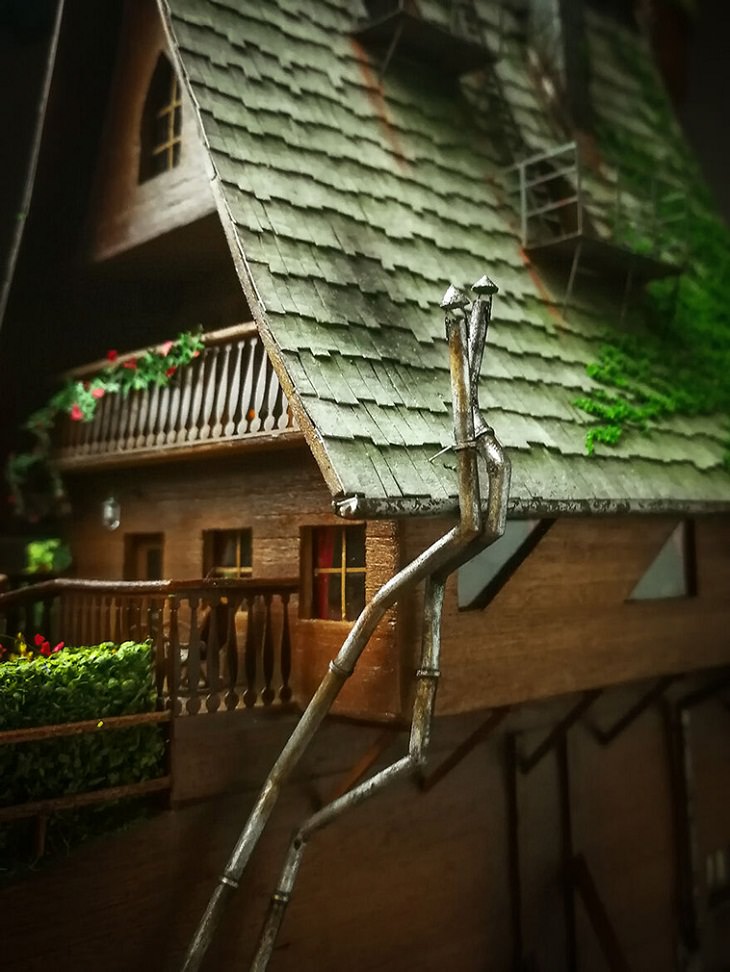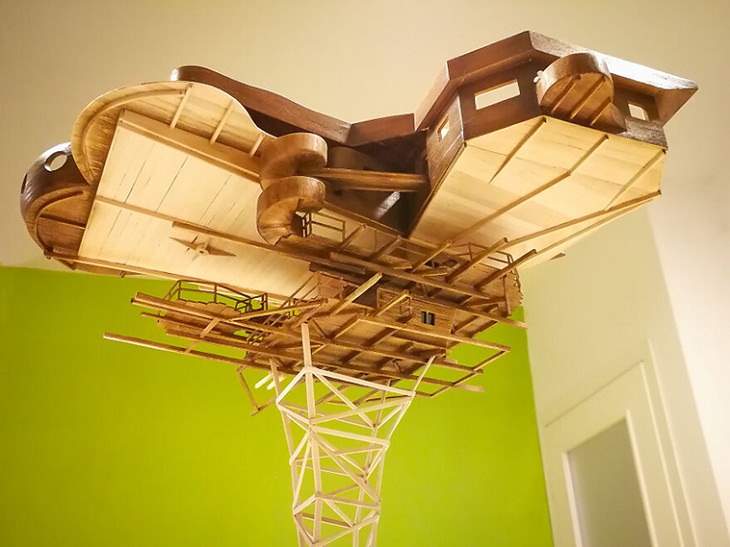 Each part of Skyville has been meticulously designed to work seamlessly together. Even the little human characters, seen engaged in some task or the other, serve some purpose and add to the beauty of this remarkable piece of art.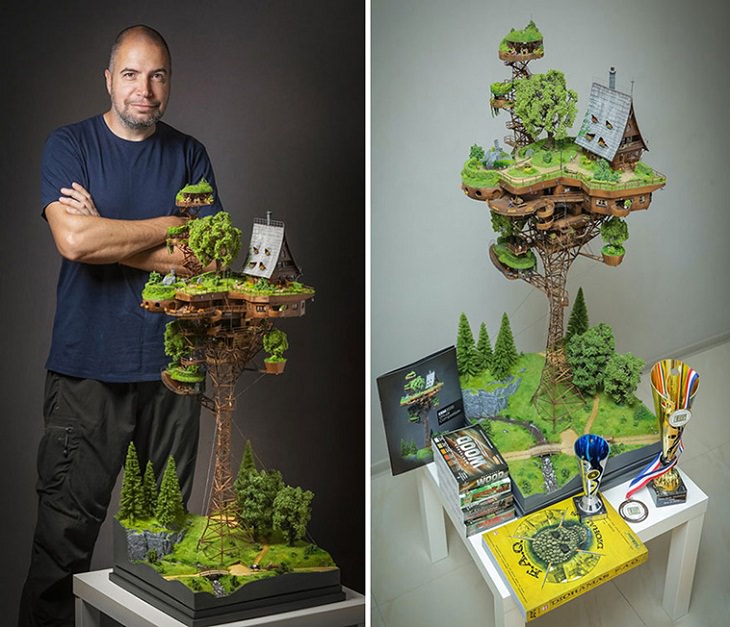 Check out more works by the artist on his Instagram page.
Share this post with your friends and family!