Betty White passed away on December 31, 2021, less than 3 weeks before her 100th birthday. For her 100th birthday, she had planned a big celebratory event, screening the movie "Betty White: 100 Years Young - A Birthday Celebration." The event will go on, screening the film at 900 theaters nationwide.
Betty Marion White was an only child, born on January 17, 1922 – before bread came sliced, before ballpoint pens, before bubblegum, and just a little before television. Her parents named her Betty and not Elizabeth because they didn't like the many nicknames derived from the name and had preferred Betty.
To honor the beloved icon, here are some interesting facts you may have not known about Betty White:
1. The Hollywood icon had a Guinness world record
Betty has a world record, and we give you only one guess as to what it is. Have you guessed it? This star has a Guinness record for the longest television career as a female entertainer. She clocked more than 70 years in show business. Her career began in 1939 when she danced for an experimental TV show. But for the life of her, she couldn't recall the name of the show.

Betty on grief:
"There's no formula. Keep busy with your work and your life. You can't become a professional mourner. It doesn't help you or others. Keep the person in your heart all the time. Replay the good times. Be grateful for the years you had."
— from a 2011 interview with "Time Goes By"
2. Betty White's life before television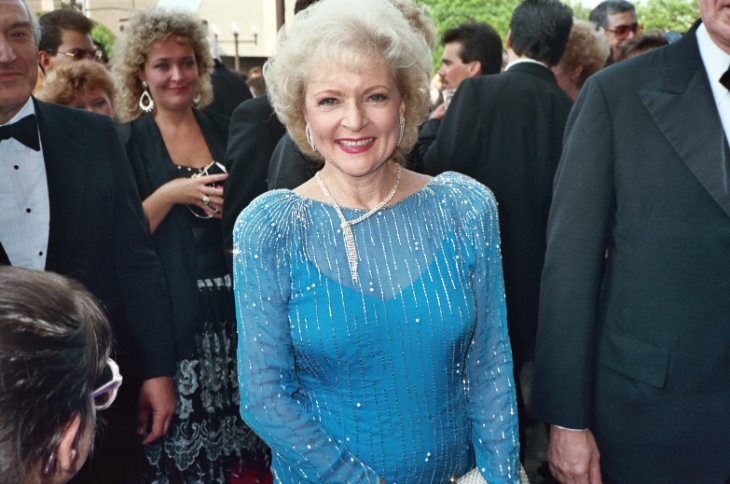 Source
Always an entertainer, this Holywood icon was working in theater, radio, and as a model, before she took off as a television star. But with the outbreak of WWII, White decided to put her ambition aside to join the American Women's Voluntary Services. She spent her days delivering supplies in trucks throughout the Hollywood Hills, and her nights in dance parties thrown for soldiers who were set to ship out to war.

Betty on keeping up with the times:
"Don't try to be young. Just open your mind. Stay interested in stuff. There are so many things I won't live long enough to find out about, but I'm still curious about them."
— from a 2010 interview with "The Associated Press."
3. She met her true love on a television set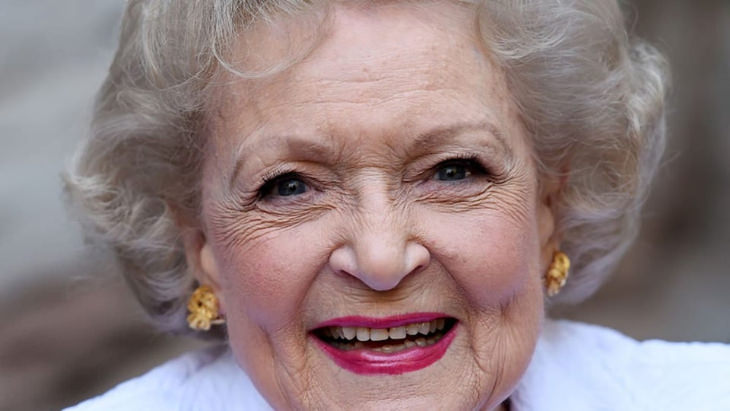 Source
After having two unsuccessful marriages with husbands who tried to draw her away from her acting career, she found true love with the show host Allen Ludden. They married in 1963 and stayed together until he died in 1981. Initially, the famous actress refused his engagement ring, but he wore it as a necklace around his neck until she changed her mind.

Betty About passion:
"Everybody needs a passion. That's what keeps life interesting. If you live without passion, you can go through life without leaving any footprints."
― from Betty White's 2011 memoir "If You Ask Me: (And of Course You Won't)"
4. The famous TV star was the oldest person to host SNL
Betty was the oldest person to host Saturday Night Live, and this wasn't even the show producers' initiative. This one came from the crowd. A Facebook group called Betty White To Host SNL … Please? caught the media's attention when it had accumulated almost a million group members. SNL executive producer Lorne Michaels was happy to make the dream come true, and at age 88, Betty White hosted an SNL show which gave it the highest ratings in 18 months. This show won her an Emmy award.
Since we're mentioning records and Emmys, here's another record: Betty is the oldest person ever to be nominated for an Emmy award. At age 92, she earned a nomination for Outstanding Host for a Reality or Reality-Competition Program for her prank show "Betty White's Off Their Rockers."

Betty about friendship:
"Friendship takes time and energy if it's going to work. You can luck into something great, but it doesn't last if you don't give it proper appreciation. Friendship can be so comfortable, but nurture it—don't take it for granted."
― from Betty White's 2011 memoir "If You Ask Me: (And of Course You Won't)"
5. Betty White never had acting lessons
Betty never took acting lessons because she aimed to be as natural as possible, but she still humbly admitted that she thinks actors who took lessons are better for doing so. She did take singing lessons, though. As a child, she wanted to be an opera singer.
On many occasions, Betty White said that if she wasn't an actress, she would have become either a park ranger or a zookeeper. The Hollywood star was known for her advocacy for animal rights. What a big and kind heart that will be forever missed!