10. Lake Bolsena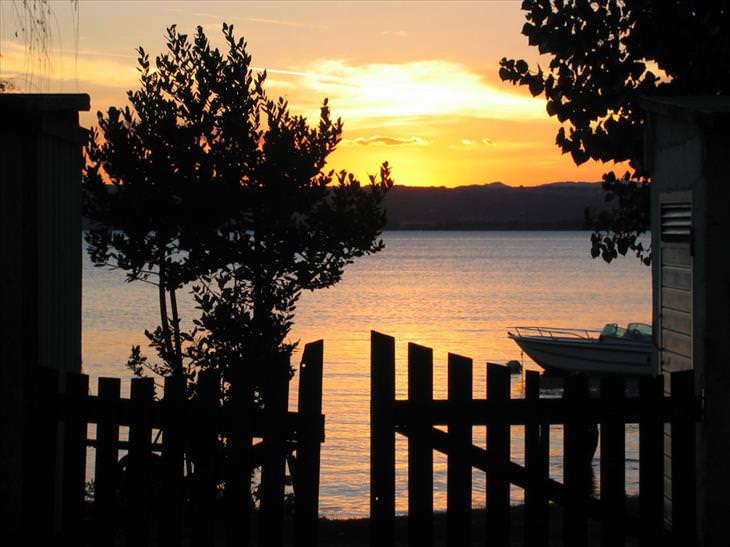 Standing on a hill overlooking Lake Bolsena makes you feel like you're looking into a dream. Located in central Italy, this lake is home to several islands. Bisentia, the largest island in the lake, features Etruscan ruins and pretty churches, as well as a beach with black volcanic sand. If you happen to be on a road trip from Rome to Tuscany, Lake Bolsena is a great place for a scenic stop.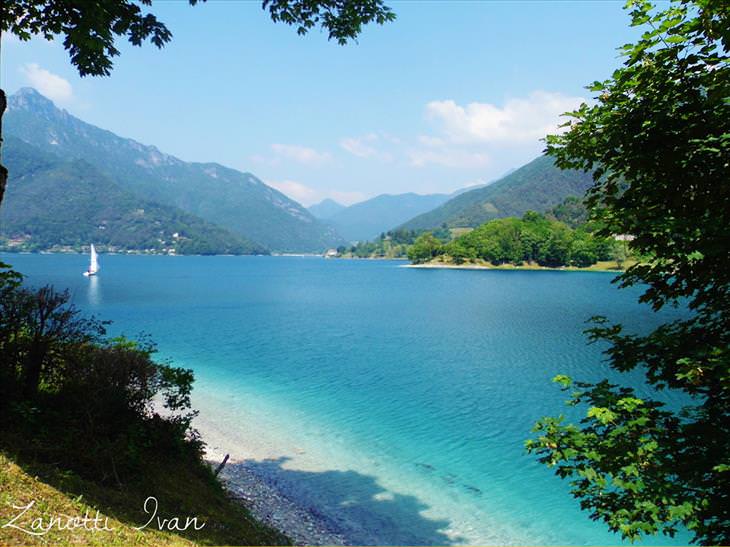 One of the smaller Italian Lakes makes up for its size with sheer beauty. Lake Ledro is an alpine lake, and is located in the Trentino region of Italy. It is surrounded by forests, and the water is just warm enough to enjoy a swim in the summer. Ledro is most well-known for a series of archaeological finds that were made when its water level was lowered following the construction of a hydroelectric dam.
8. Lake Lugano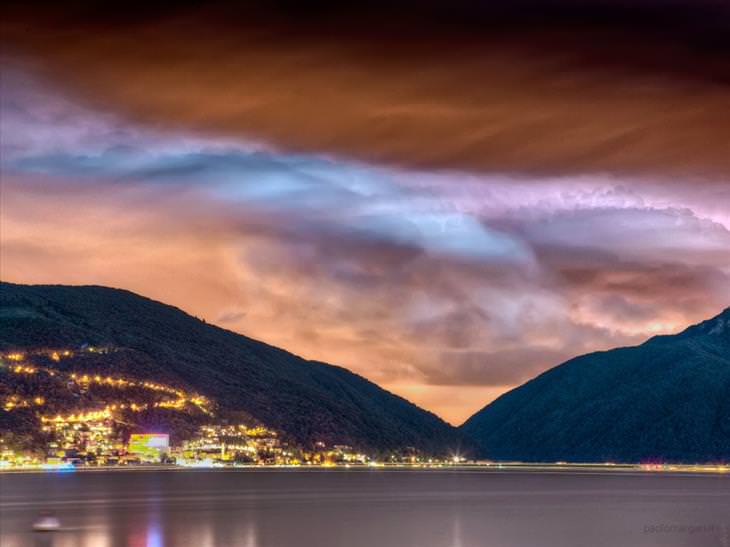 This lake can be found on the Italo-Swiss border, which should mean double the prettiness. On one shore, Lake Lugano is straddled by the Alps, making it incredibly scenic regardless of the direction you're viewing it from. Take a boat ride on the lake, or ride the funicular railway to mountaintop for panoramic views. A spot of fishing wouldn't go amiss here, nor would fossil hunting on Monte San Giorgio.
7. Lake Trasimeno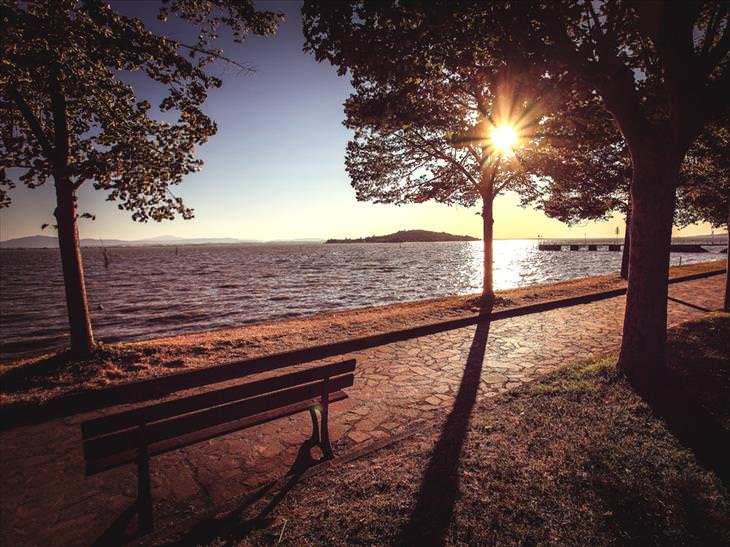 Lying in the Umbria region of central Italy, this saline lake is only some 16 feet deep at its deepest points. Way back in 217BC, the famous Carthaginian general, Hannibal, executed the largest military ambush in history, when his army killed 15,000 Roman soldiers and captured another 15,000 on the shores of Lake Trasimeno. Numerous fortifications surrounding the lake to this day attest to its turbulent past and strategic position. If you enjoy wine, there are many vineyards you can visit.
6. Lake Bracciano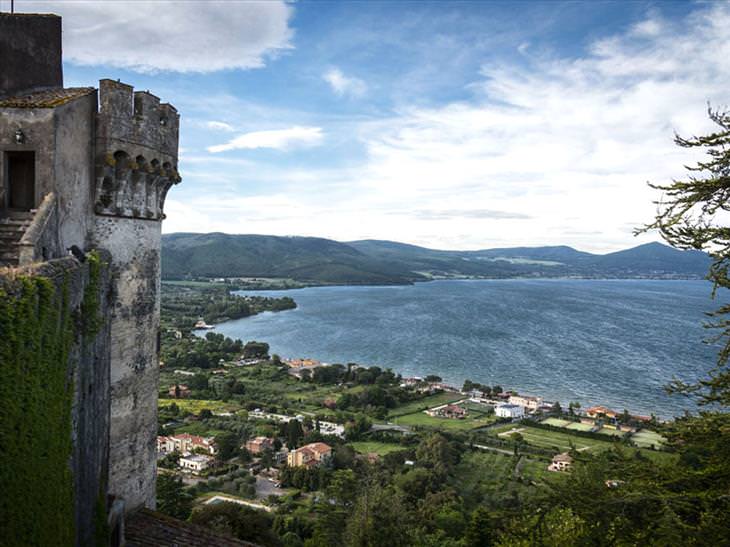 Lake Bracciano is the perfect lake to visit if you happen to be a water sports enthusiast, because it offers scuba diving, fishing, canoeing, windsurfing and swimming. Sailboats with a maximum capacity of four people are also allowed on the lake. What's more is that the lake isn't located too far from the Italian capital, Rome, making it perfect for a day trip from there. Should you visit the lake, be sure to wander around the beautiful Bracciano castle, where Tom Cruise and Katie Holmes got married, as did Formula 1 heiress Petra Ecclestone.
5. Lake Iseo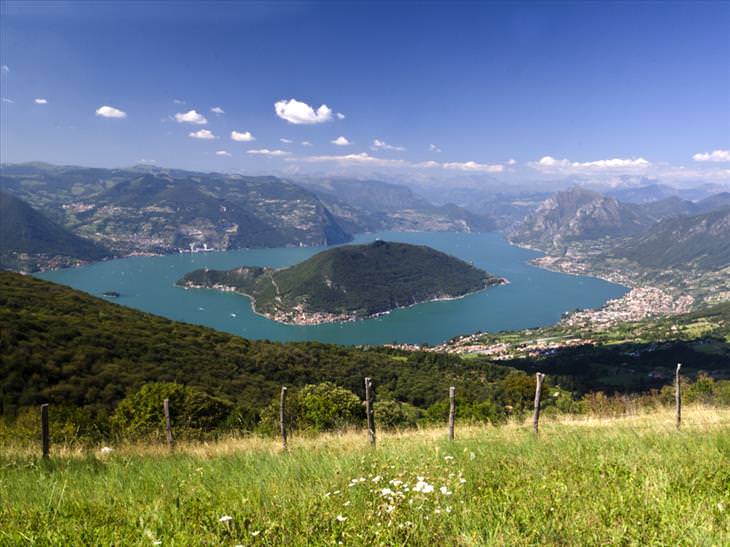 Surrounded by lush forests and vineyards, this northern Italian lake is considered a hidden gem among the considerable collection of other beautiful lakes in Italy. For a start, it's a lot quieter than the larger lakes, and there's even an island in its center that happens to be populated and car-free. If you visit Monte Isola, you might have to consider riding a mule to get around!
4. Lake Orta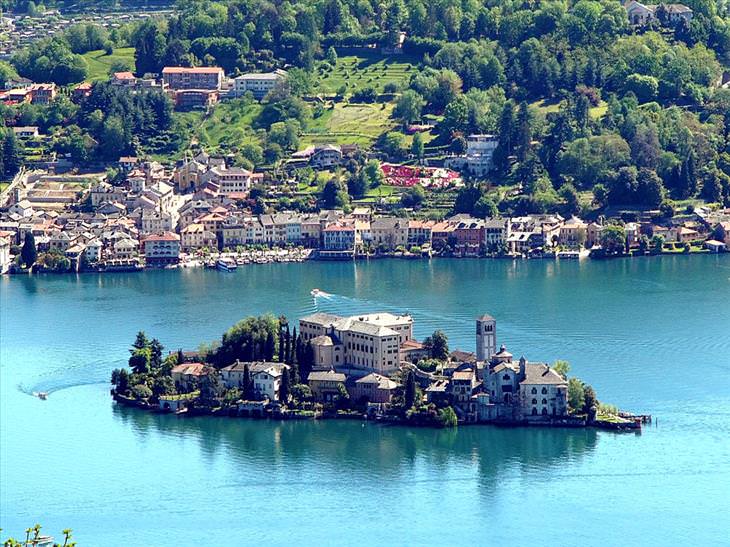 "Bewitching" and "a secret gem" are terms often used to describe Lake Orta. It's not difficult to see why, thanks to its beautiful landscape and the stunning Isola San Giulio punctuating it like a large, colorful exclamation mark! If you visit the island, its 12th-Century basilica and market are both must-sees. This lake is located in Piedmonte, just an hour away from the city of Milan.
3. Lake Maggiore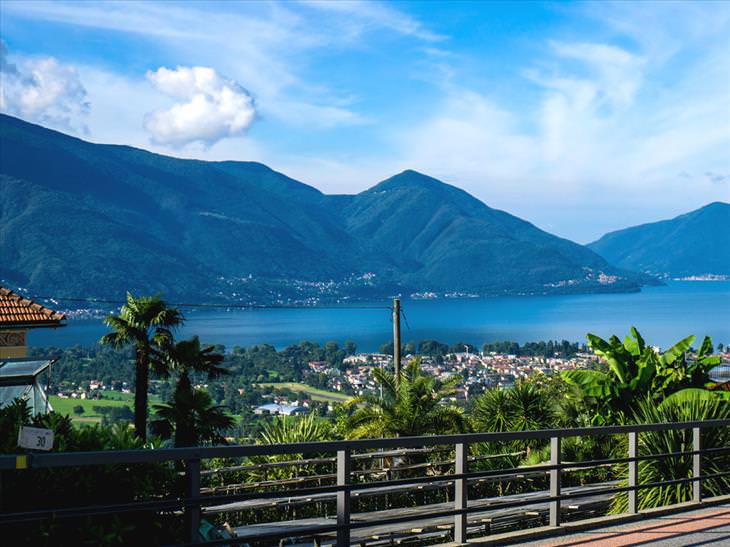 Another lake on this list that lies along the Italo-Swiss border is Lake Maggiore. Its northern shore is lined by the Southern Alps, but it actually has a Mediterranean climate. Consider visiting in spring, when the hills are blooming with colorful blossoms, and take the Mottarone cable car into the mountains for a stunning view of this 40-mile-long lake. Boat cruises and bike rides are also popular with visitors.
2. Lake Garda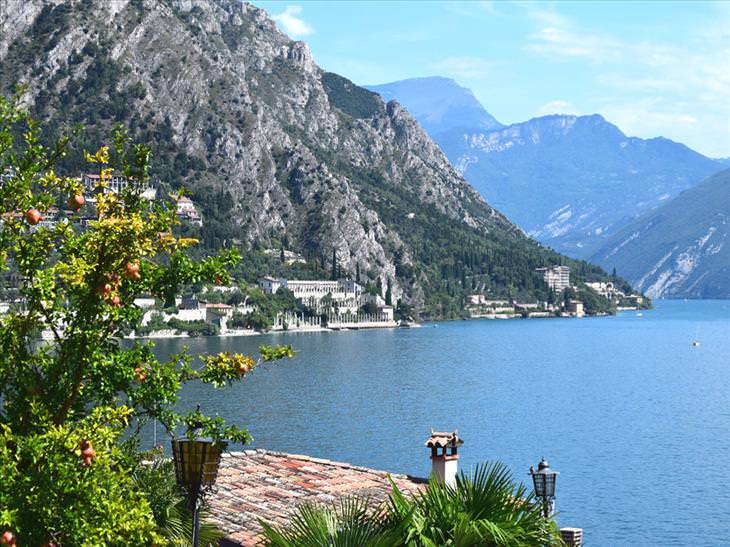 Lake Garda is the largest lake in Italy, and was created by glacial movement. Several islands are located in the lake, with perhaps the most notable being the Isola del Garda. During the 13th Century, St. Francis of Assisi founded a hermitage in the island's rocks and caves. Lake Garda's shores are flanked by orange and lemon trees, and the mountains in the distance make the vistas reminiscent of those of a fjord.
1. Lake Como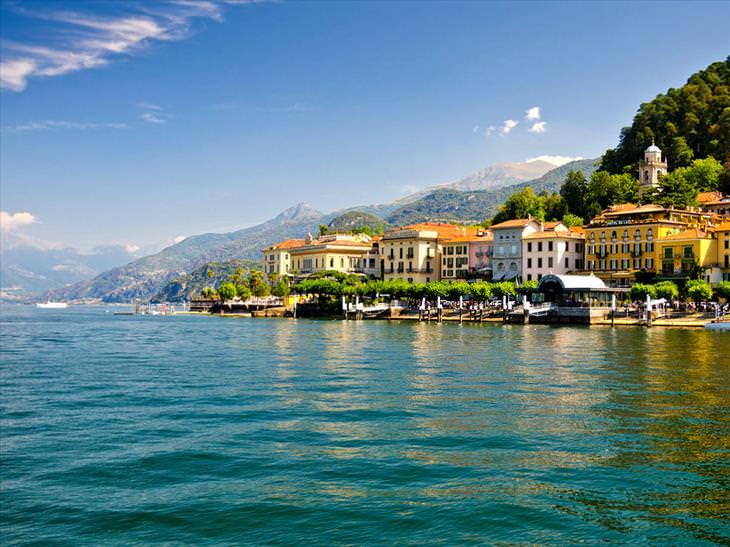 Glitz and glamour abound in Lake Como, where Hollywood actor George Clooney famously owns a waterfront villa, together with many other celebrities. The most famous residence of all lining the lake's shoreline is Villa Carlotta, which was completed in the 18th Century. Nowadays, it is a museum and botanical garden that's definitely worth a visit. Head into the charming town of Como for some of the best ice cream you'll ever taste.