Ice cream is a summertime treat we all crave. But most store-bought ice cream varieties are not very healthy, so giving them to the little ones often isn't very nutritious. This frozen yogurt popsicle is a healthy alternative to traditional ice cream and one that the entire family will enjoy.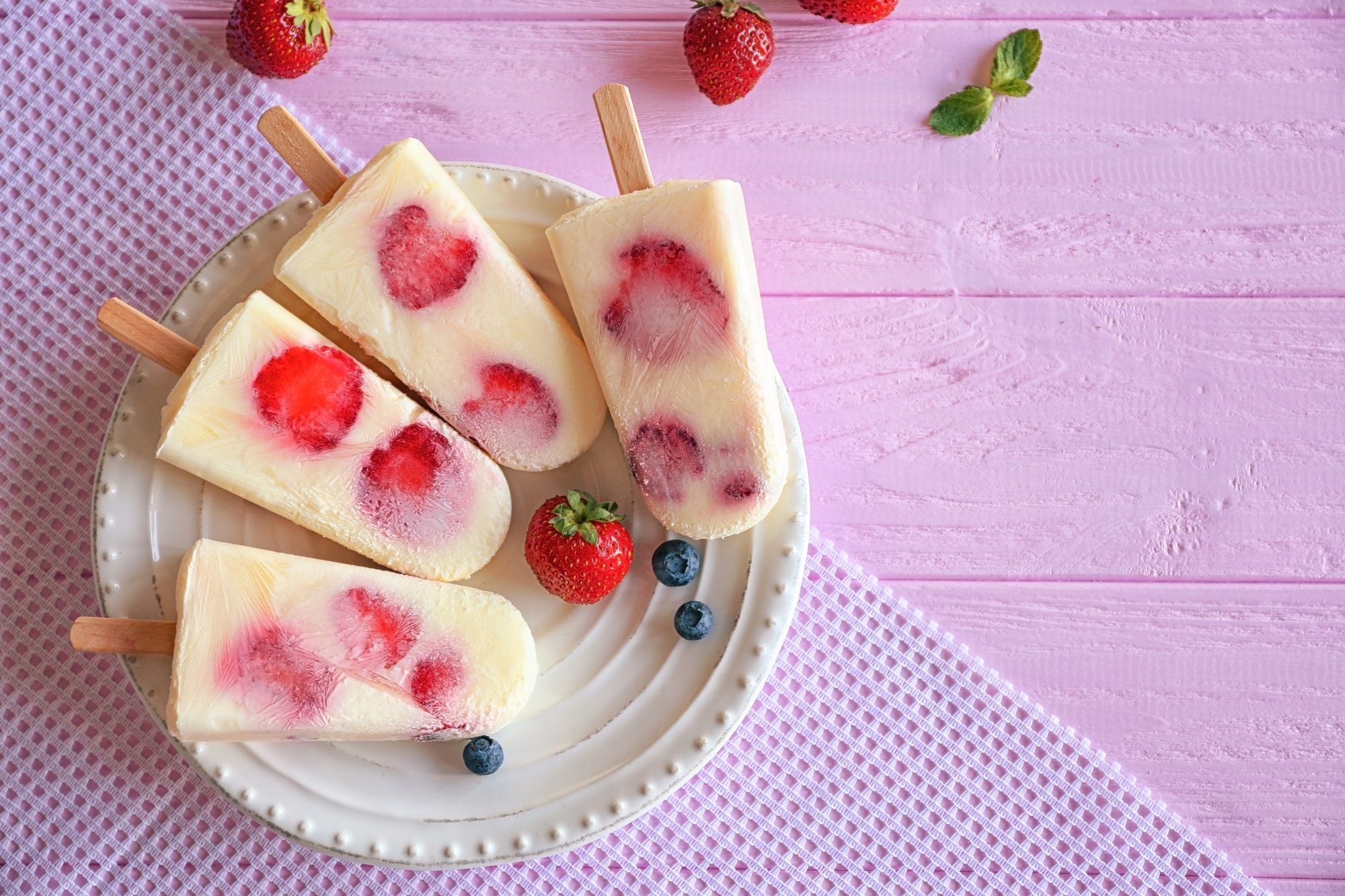 Ingredients for Fro-Yo Strawberry Popsicles:
Method of preparing the Fro-Yo Strawberry Popsicles:
Wash the strawberries, remove the stems, and cut the fruit into thin discs.

In a small bowl, mix together the strawberries with the honey.

Set out a popsicle mold. Add a layer of greek yogurt into each mold, followed by a layer of strawberry filling. Finally pour another scoop of greek yogurt until the molds are almost full.

Fit the mold top and place a popsicle stick in each popsicle. Freeze until the popsicles have completely set. This will take around 4-6 hours, but you can also let them freeze overnight.

Remove the popsicles from the mold. If they seem stuck, run hot water over the outside of the mold for a few seconds. The popsicles will melt just a little, and you will be able to pull them out of the mold.
Chef's Tip:
Use any fruit you have in the fridge. Blueberries, pineapple, mango, and raspberries work great, so we encourage you to experiment.
Source: Theculinarycompass.com