Scientists and photographers have been working in collaboration for a great many years to document the numerous natural marvels this planet has to offer, like the world's oldest trees. Photographs can help in these incredible scientific campaigns by ensuring these gorgeous life forms are captured for eternity on camera.
That was precisely the goal with which Brooklyn-based artist Rachel Sussman set out across the globe. With the help and research of enthusiastic biologists, Sussman hunted down 30 of the world's oldest living things, from 80,000-year-old aspens to 3,000-year-old corals. Her goal was to ensure these incredible gifts of our planet are memorialized before they disappear.
Her book "The Oldest Living Things in the World" has 124 pictures of the 30 different species determined to be the oldest, as well as information about each one. To give you the perfect taste of what she and her team have achieved, here are some of the oldest living things she captured.
1. Welwitschia Mirabilis (2,000 years old)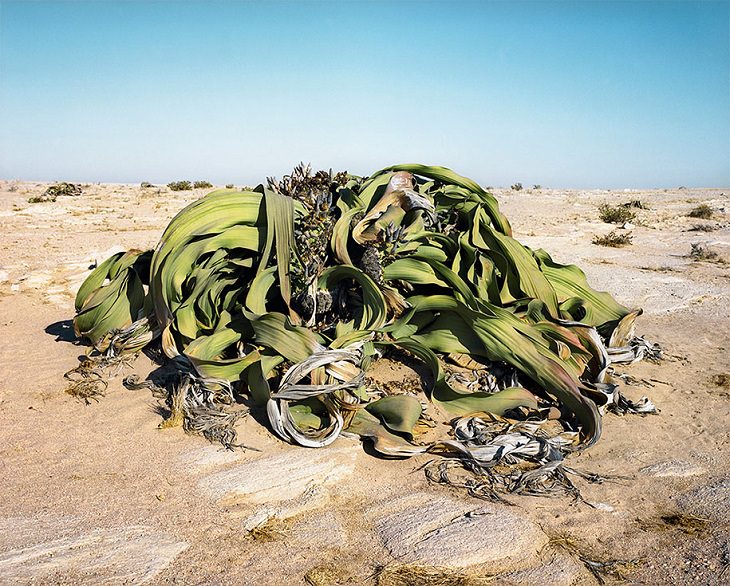 The Welwitschia mirabilis is a seed-producing plant that also goes by the name tree tumbo and is considered by many to be a living fossil. It is found solely in the Kaokoveld Desert located within the southern African coastal desert, the Namib. When Sussman made her way to the oldest of these plants, she noted how the plant looked "more like a science fictional sea creature than a primitive conifer…"
2. Rare Eucalyptus (13,000 years old)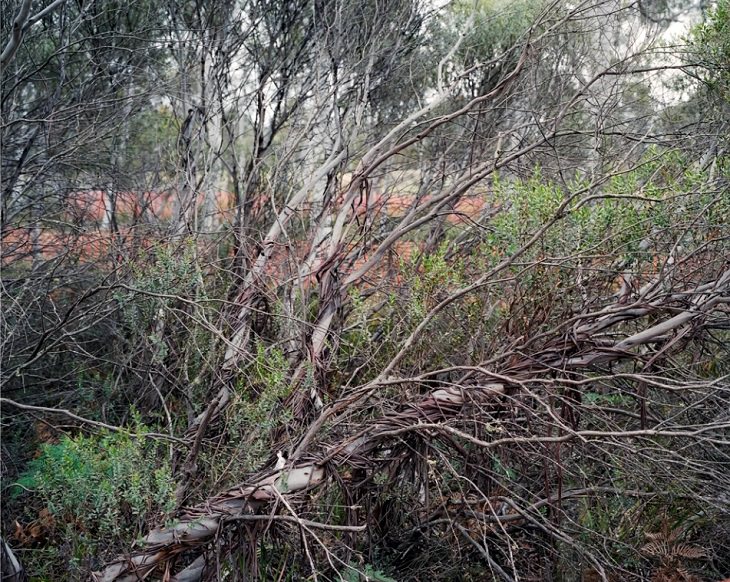 One of Rachel's great discoveries was this aged but sturdy rare eucalyptus tree located in Australia. It is an extremely rare and critically endangered species of Eucalyptus. There are less than 5 of its kind left in the world. In order to ensure this scarce and highly demanded species remains safe, the keepers of this tree requested Sussman to keep the name of the species undisclosed to the public.
3. Antarctic Moss (5,500 years old)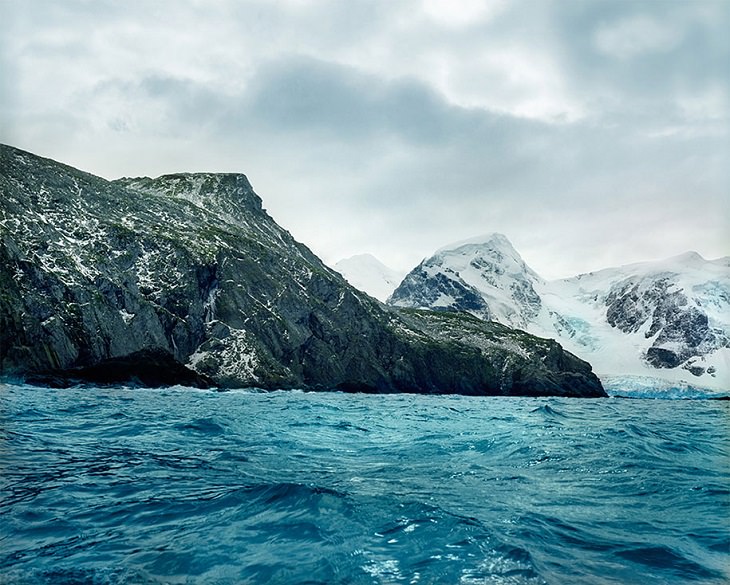 Another stop on Sussman's list was this moss bank on the coast of Elephant Island in Antarctica. The location of this particular icy cliff has close ties to history, as it lies extremely close to where the Shackleton Expedition was marooned nearly a century ago. Though it was difficult to find, she still managed to capture a photograph of this gorgeous 5,500-year-old moss.
4. Dead Huon Pine adjacent to living population segment (10,500 years old)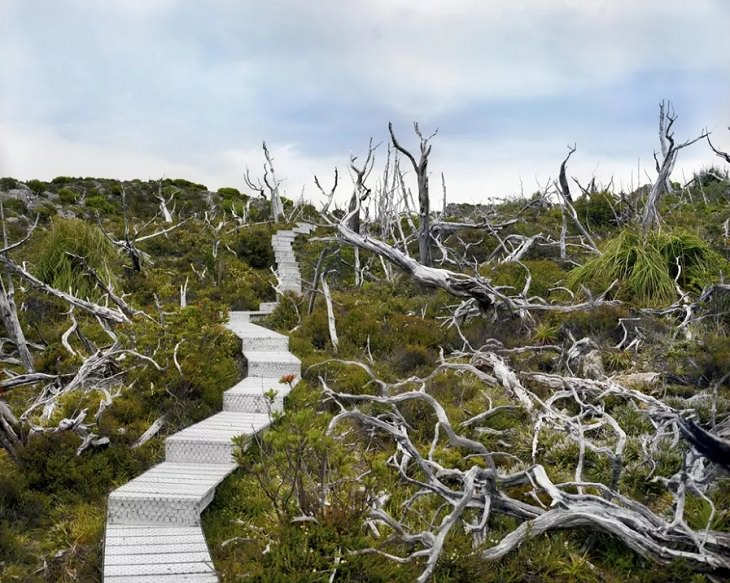 This old colony of Huon pine was discovered atop Mount Read in Tasmania. Ancient pollen was found near a lake at the bottom of the colony which genetically matched the pine. Carbon dating revealed the age of the pollen and consequently, the age of this old colony of branches. The photograph shows the portions of this ancient colony that managed to survive a destructive fire that tore through it some time prior.
5. Jōmon Sugi, Japanese Cedar (2,180-7,000 years old)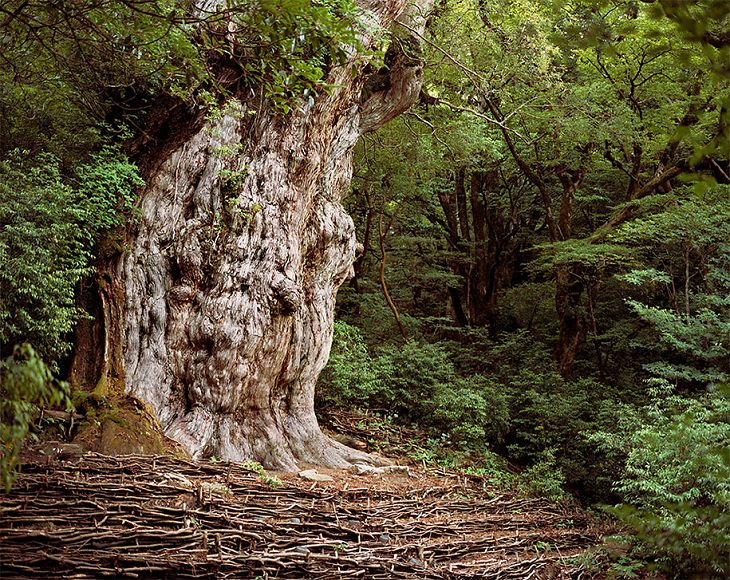 Jōmon Sugi is a very famous evergreen tree on the island of Yakushima in Japan. This cypress has been recognized as the largest and oldest old-growth Cryptomeria in Yakushima, so it could not be left out of Sussman's book. It is located on the highest peak of the island and is a UNESCO World Heritage Site. In the 1960s, the discovery of this tree led to sterner action to protect the forest as well as gave the island's tourist industry a huge boost.
6. Spruce Gran Picea (9,550 years old)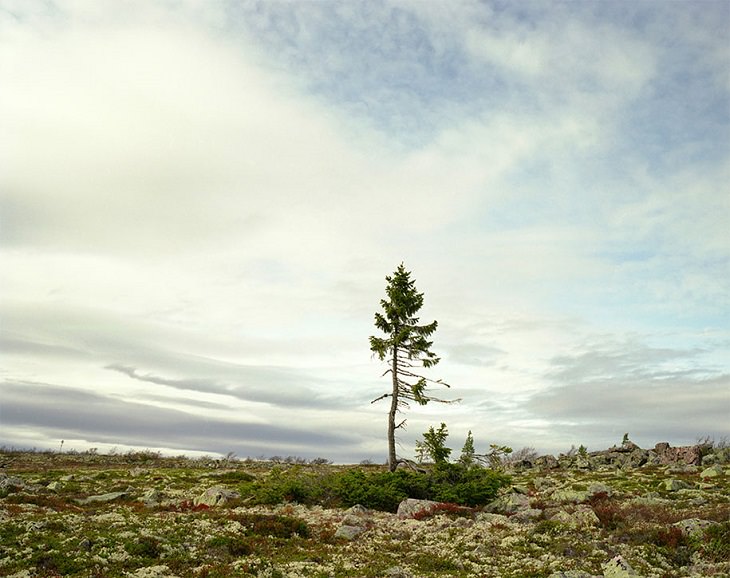 This photograph depicts a nearly 10,000-year-old Gran Picea spruce tree in Dalarna, Sweden. The tall and winding tree stands alone on a rocky cliff with a slight slant in its structure. The 9,550-year-old collection of branches can be seen towards the top of the tree. Holding up these older branches is a much newer trunk that began growing only in the past 50 years due to the rising temperatures on the top of the plateau.
7. La Llareta (3,000 years old)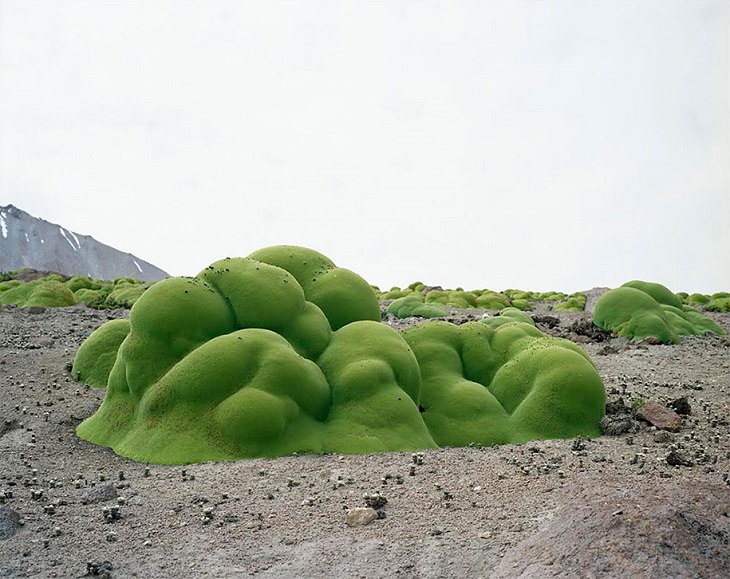 Lying in the Atacama Desert in Chile is the Yareta plant, a 3,000-year-old flowering shrub engulfed in a dense thicket of leaves. Sussman climbed to high elevations to find this distant relative of the parsley plant. It is known for its unique appearance that greatly resembles a moss-covered stone or boulder.
(Source: Rachel Sussman - Website | Ted Talk)
Be sure to share these amazing old lifeforms!