15 Timeless Interior Design Pieces
1. A classic dresser and other antiques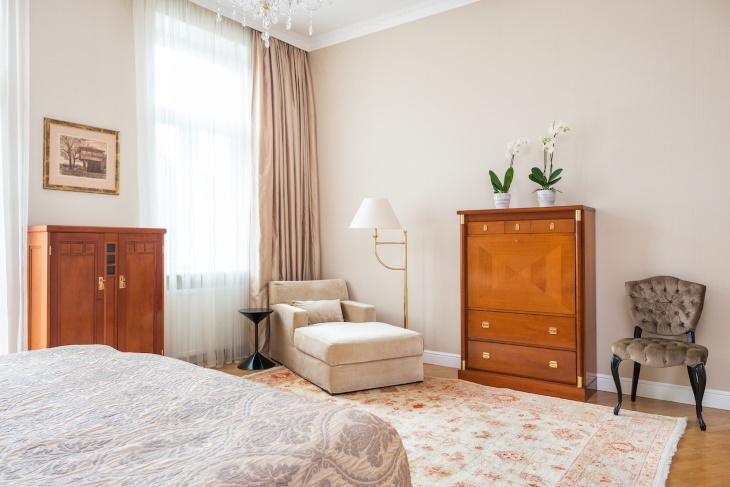 Antique furniture adds a layer of uniqueness and history to every interior. Even if the rest of your home is more contemporary-looking or mass-produced, a well-made antique piece will complement it and add a touch of specialness to a room.
Vintage pieces also tend to be made of sturdy, high-quality materials that will last for decades and be passed down for generations to come. Therefore, antiques are a safe investment – just make sure that you're buying an item that fits your home's color scheme.
For your first antique statement piece, we'd recommend a traditional dresser. It's not as bulky or expensive as a dining table or bookcase. A dresser will also work in any room – whether you decide to keep it in the living room with a vase and decorations on top, turn it into a focus piece in the mudroom, or move it to the bedroom to hold clothing.

Related article: 5 Crucial Things to Consider When Buying Used Furniture
2. Art wall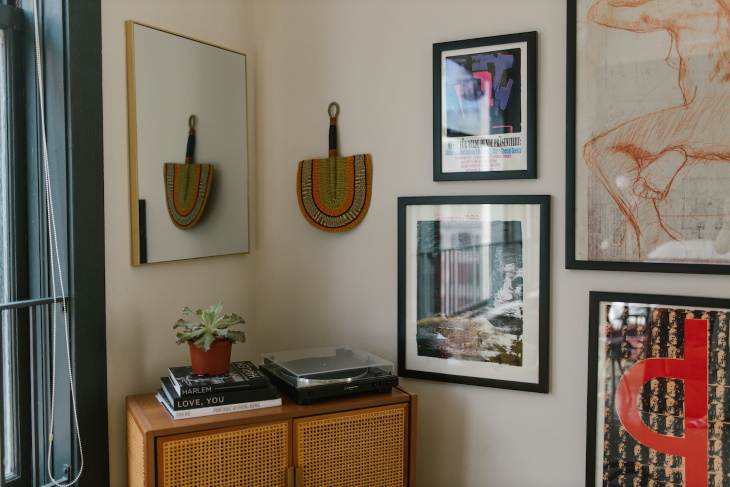 Also known as a gallery wall, an art wall is a collection of framed art, family photos, posters, textiles, or anything meaningful to the home's inhabitants displayed on a wall. And it doesn't have to be an entire wall packed with frames either; minimalists may choose to limit theirs to a mere art corner.
A home is always a reflection of the people who live in it. An art wall gives you an opportunity to tell your story to everyone who spends time in your home. Visitors are immediately drawn to a gallery wall, and it can become an excellent conversation piece about your hobbies, travels, family, taste in art, etc.
An art wall is also a tasteful and space-saving way to arrange collectibles, which is why it's so popular in homes irrespective of interior design trends.
3. Built-in bookshelves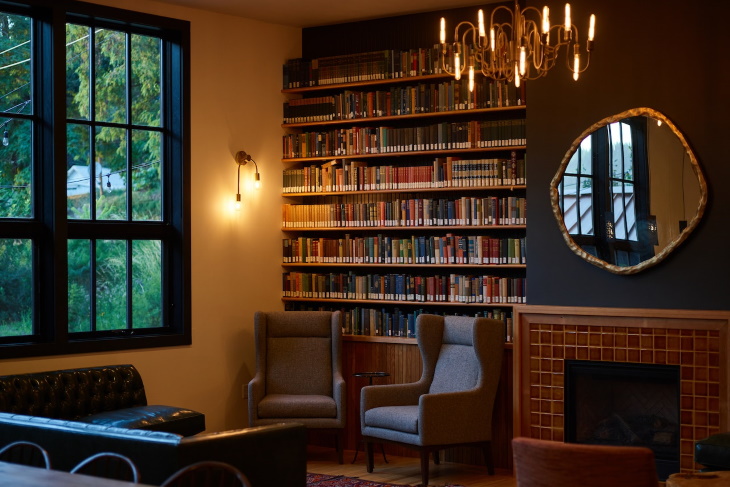 Do you have a big collection of books, decorative pieces, or other collectibles you wish to display in a study or living room? A classic built-in shelving unit is a tried and true way to organize all of those things; it's both practical and aesthetically pleasing, especially if you keep all the items neatly organized.
The style of in-wall shelving depends on the rest of the interior. A lacquered wooden bookshelf will complement a home with other natural textures; a more clean and sophisticated living room will look even more spacious and chic if you paint the bookshelves to match the walls.
4. Rattan and wicker decor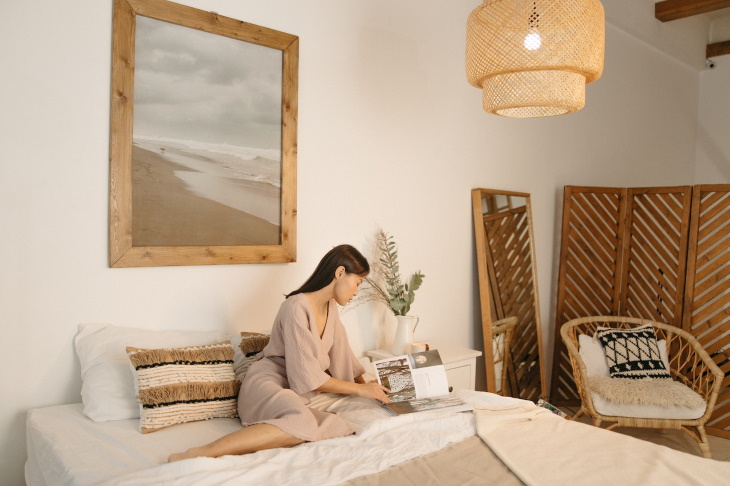 Rattan furniture and decor have been in style continuously since the 1970s, and they don't seem to be fading away anytime soon. Rattan and wicker are natural materials made of woven straw that date back to 8,000 BC in Ancient Egypt. A pliable and lightweight material, straw can be shaped into any type of interior design element. This includes a classic basket, a tray, a side table, a lampshade, a chair, or a wooden bed frame.
Rattan and wicker items add coziness, warmth, and texture to your home's interior. Both materials can also be used both indoors and outdoors. For example, old or damaged baskets can be easily upcycled into decorative plant containers.
Wicker and rattan pieces are easy to access too – you can purchase more affordable items from mass retailers or find more unique, hand-woven ones albeit with a higher price tag.
5. Small statement tables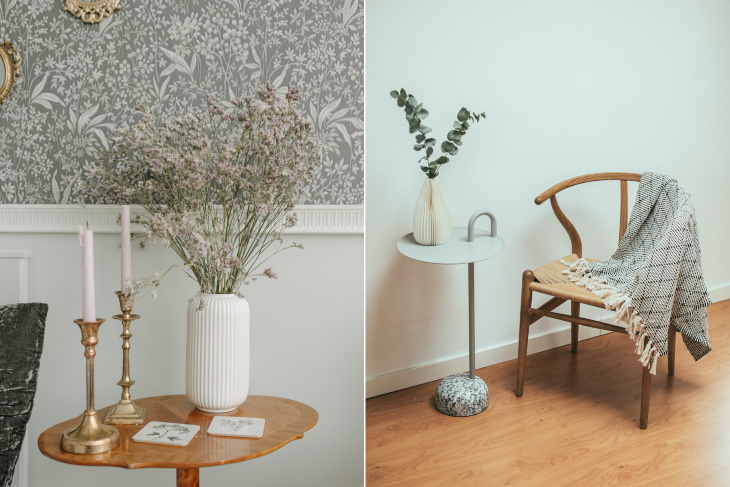 Just like a dresser, a small side table can be moved throughout your home and fit right in. For instance, it can serve as a bedside table in a bedroom, a coffee table in the living room, or an accent table with candles and bath supplies in a spacious bathroom. Small pouf tables can even be used for sitting whenever a few more guests arrive than you expected.
The beauty of statement tables is the massive variety they come in. Elegant marble tables, antique wooden tables, leather poufs, and gilded glass tables are just a handful of examples that may be of interest to you.
6. Blue-and-white porcelain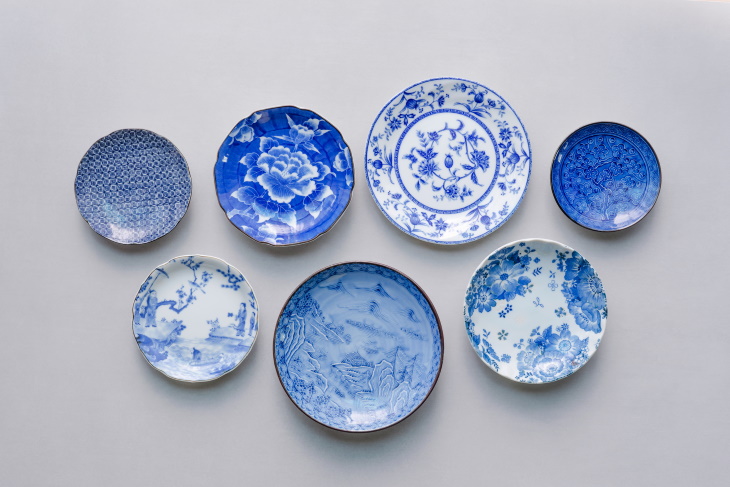 Blue-and-white porcelain finds its roots in 14th-century China, although it wasn't until the late 17th century that it became a worldwide trend in home decor. Over the years, the style has spread beyond tableware, and it can be seen anywhere from porcelain to tilework and textiles today. And it's safe to say that the style is going to stick around for centuries to come.
If you're a fan of floral and geometric decorations on your tableware and decor, then blue-and-white porcelain is a no-brainer. But even if your home has a more modern feel, blue-and-white ceramics or tilework can be used successfully to create contrast.
7. White subway tiles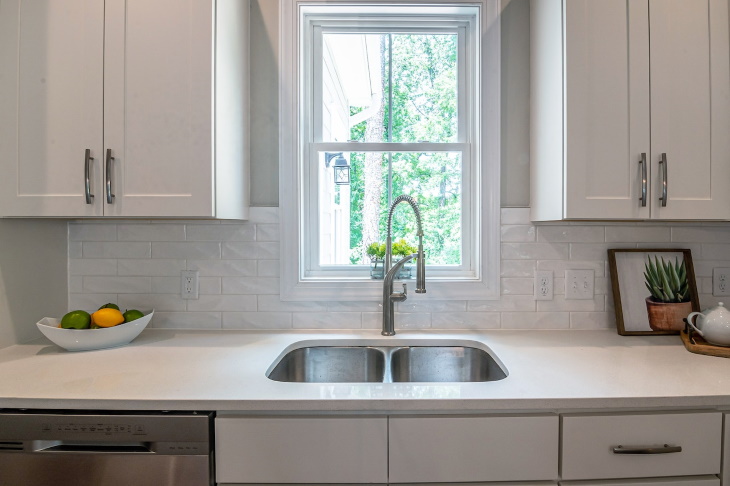 There's a fun history lesson embedded in the name of this ever-popular style of tilework. The first tiles of this style were laid in the New York City subway system in 1904 – hence, the name "subway tile." The concept belongs to architects Christopher Grant la Farge and George C. Heins.
From the NYC subway, subway tiles made their way into people's homes. Many historical homes from the era feature the classic three-by-six-inch subway tiles. And since then, this style of tilework – especially in white – has become a staple in kitchens and bathrooms around the world.
The reason why white subway tiles are so common is a combination of a simple and unintrusive design, affordability, and ease of cleaning. This way, subway tiles can really last you for decades, and you won't get sick of them.
The brick-set pattern is the most popular, but you can also arrange subway tiles in a herringbone or basketweave layout for a more unique look. Still, we'd recommend that you stick with a white colorway because it will complement any furniture, especially if you have something bold in mind.
8. A table lamp with a barrel shade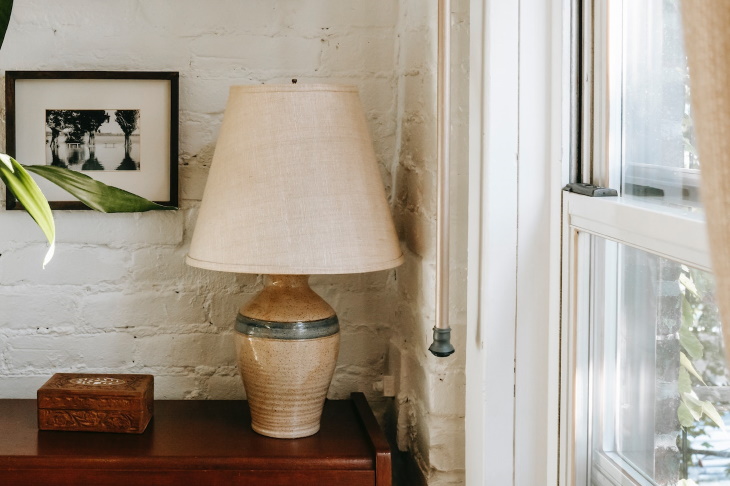 The warm light of a table lamp instantly transforms a dark and dreary room into a cozy and inviting space. And a barrel shade is the most traditional table lamp shape out there, so opt for one of those if you're looking to upgrade your bedside lamp.
The color of the base is really up to you – it can be bold and bright if the room is neutral in tone, or it can complement the color of other pieces in the space.
9. White bed linens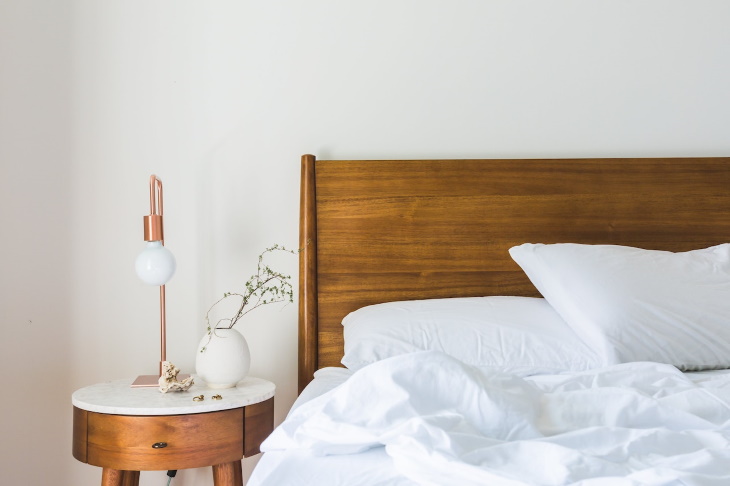 There's a reason why hotels nearly always choose white bed linens — it has many advantages.
First and foremost, bedrooms with white sheets look fresh, clean, and timeless. White bedding is sure to look gorgeous in any bedroom. This means you won't need to run and pick up replacement bedding after repainting the walls or changing up some of the furniture.
On top of that, white bedding and towels are very easy to bleach, so they will serve you for years and years. Last but not least, white is a soothing and simple color that calms the brain, so it may help you fall asleep faster too.
10. Large plates and trays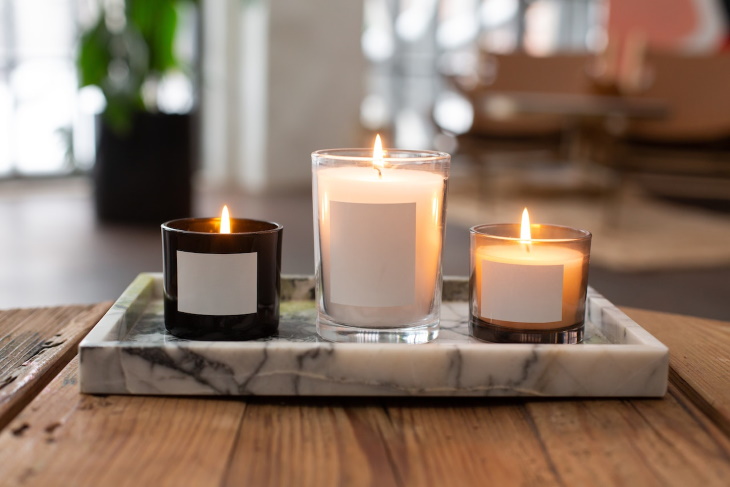 Organizing is a big part of having a stylish home, and trays are a big helping hand in achieving a clean-looking and intentional interior. There are a million ways to style trays; your imagination is the limit. For instance, I like to arrange beauty products on a tray on the bedroom dresser. I also have a small tray for candles in the bathroom, and a large round tray with fruit on the dining table.
Trays come in all shapes, sizes, colors, and textures too. For a timeless look, you can't go wrong with a marble, metal, porcelain, or wooden tray.
11. White kitchen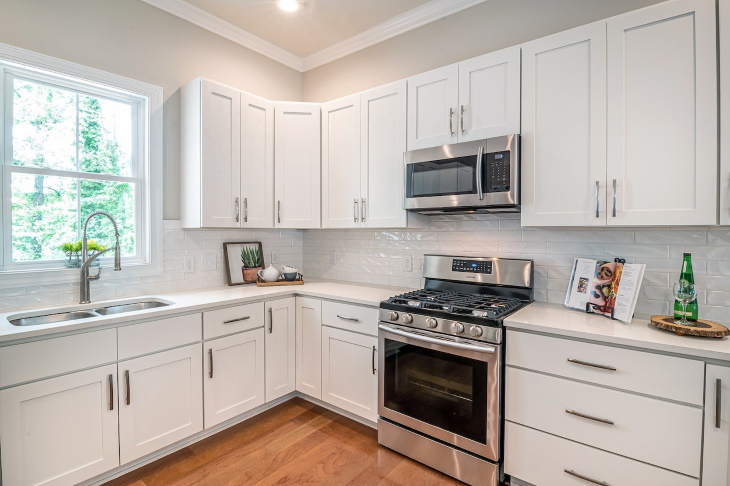 White kitchens are universally flattering – whether you opt for a modern or classic design. And in this case, it's extremely significant, as kitchen furniture is not replaced very often, so it's wise to stick with a timeless look.
White furniture, walls, tiles, and countertops serve as the perfect backdrop for pops of color and interest that are generally replaced more often. Kitchenware, trays, and baskets, and your tableware will shine in a white kitchen.
A white kitchen is bright, spacious, and open, so it's especially appropriate for small kitchens. White kitchens are also generally easier to keep clean, as you don't have to worry about visible discoloration.
12. Statement chairs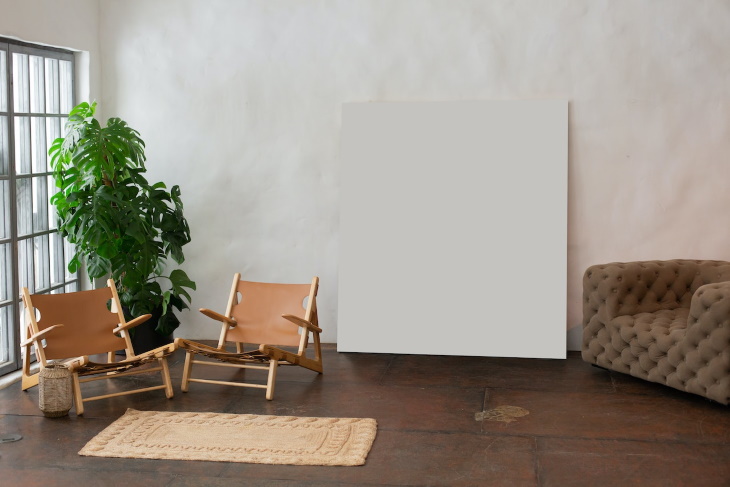 If there's one piece of furniture you can get crazy with, it has to be chairs. Statement chairs can bring a pop of color, texture, and fun to the most neutral interior, and there are so many styles to choose from. Chairs are also easy to repaint or move from room to room – so it's safe to buy multiples.
When styling chairs, think outside the box and use chairs as bedside tables, plant stands, or a side table for books – anything goes. It's also a fun idea to style your dinner table with different chairs: some modern and some antique, or chairs of different colors.
13. Wide-plank hardwood floor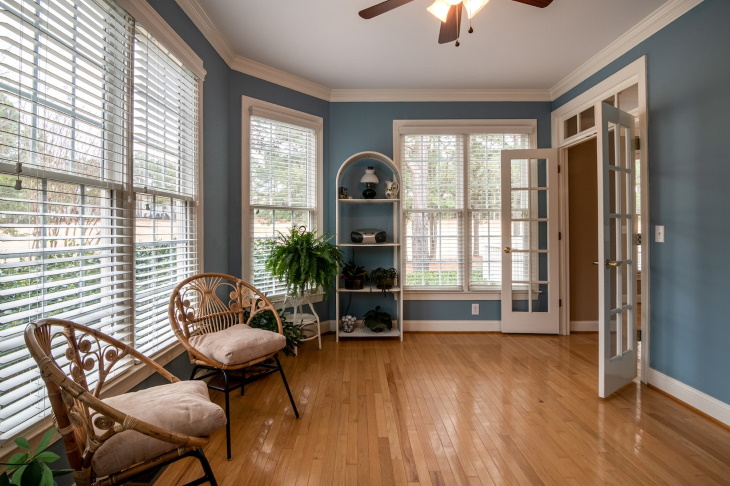 Few interior elements have been around as long as wide-plank hardwood floors. Natural mid-toned oak floors are the most traditional. They're an investment you'll keep all your life and one that will increase your home's resale value if the time comes to move out.
In addition to durability, hardwood floors work with a wide variety of design aesthetics. Like most natural materials, wooden flooring creates an atmosphere of comfort and warmth in the home.
14. Jute or sisal rugs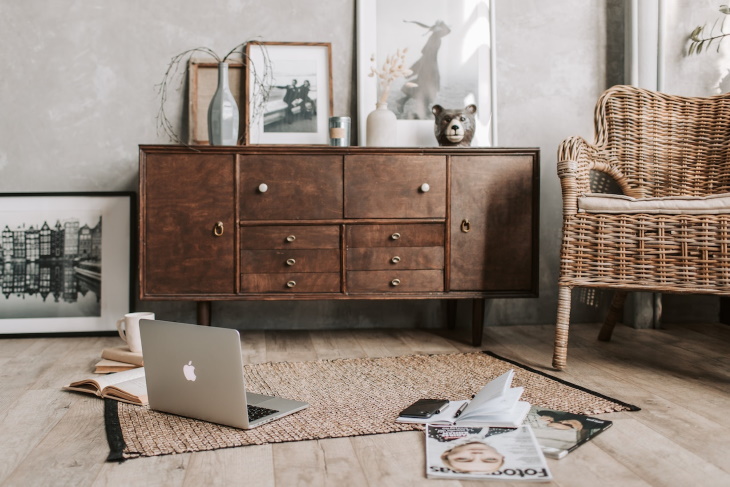 Another evergreen option for floor coverings is sisal, jute, bamboo, and other natural woven fibers. Sisal and jute rugs are both stylish and affordable, and they fit right into both contemporary and classic homes.
Jute and sisal rugs are made of natural materials, so they add warmth and texture to any indoor space. They are also suitable for layering with other carpets and floor cushions. But even if the jute rug is the only floor covering in the room, it will serve as the perfect backdrop for furniture and decor.
15. Tuxedo-style couch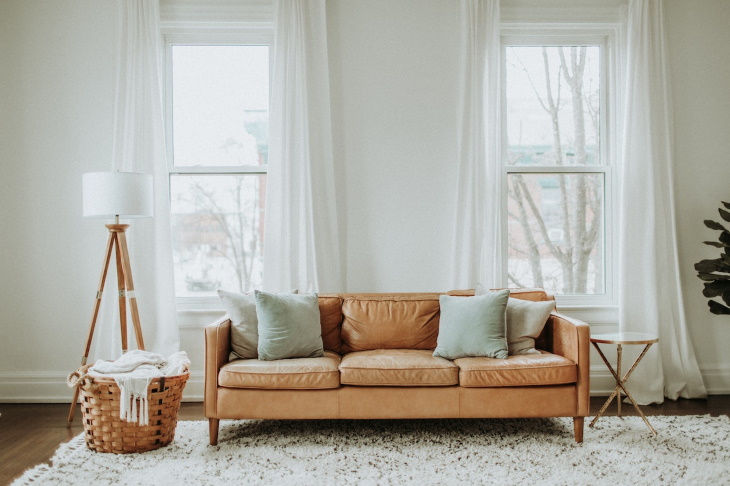 Selecting a sofa can be a pain in the neck, as this type of furniture is subject to fashion changes, despite being quite expensive. When choosing a sofa, it is always wise to stick with clean lines and classic solid colors.
In terms of a more specific recommendation, a tuxedo-style sofa is considered timeless. While it may seem too boxy and square compared to trendy teardrop-shaped sofas, it is precisely this design that remains a staple year after year. Tuxedo-style couches are also easier to reupholster than others – so when the time comes to update the fabric, it won't be a headache.
5 Timeless Styling Rules
Now that you're familiar with some of the basic elements of timeless interior design, you're ready for future purchases. When renovating and designing your indoor spaces, it's also helpful to consider these timeless principles too:
1. Plants bring calm and life indoors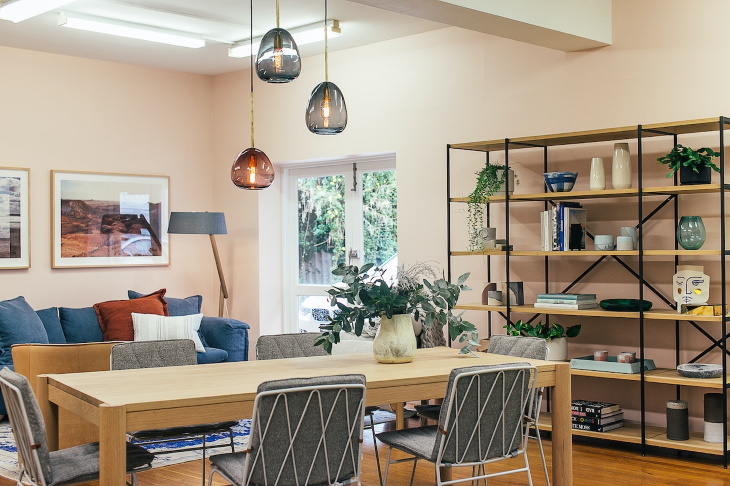 Humans are programmed to feel comfortable and sheltered when surrounded by greenery. So why not bring some of that greenery indoors? Plants - whether they're live or artificial – will never fall out of style. In addition, they purify the air. The possibilities of plant styling are pretty much infinite. For more specific tips, consider reading this article:
15 Plants to Grow In Each Room of Your House
.
2. Stick with a neutral color palette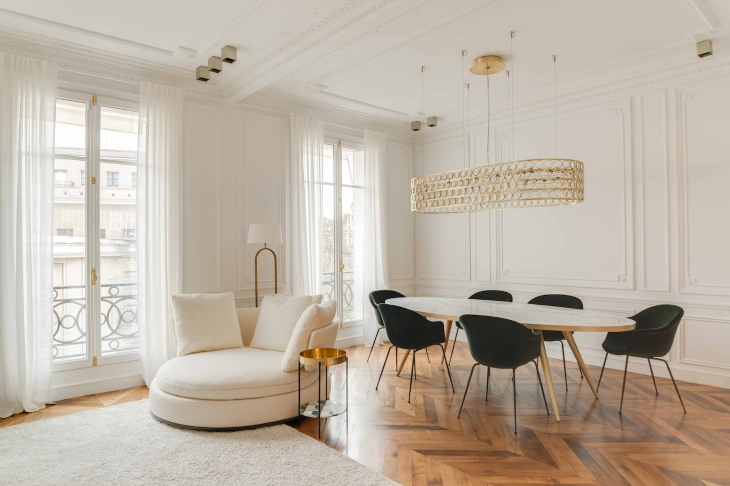 Having a neutral base ensures that statement pieces – like cushions, lamps, artworks, and chairs – stand out. This way, you can easily change the vibe in your home without spending huge amounts of money on replacing big pieces of furniture or repainting the walls. This is especially relevant if you tend to fall for trendy pieces. What colors to look for? Think in terms of black, gray, navy blue, brown, beige, and white.
3. Use natural textures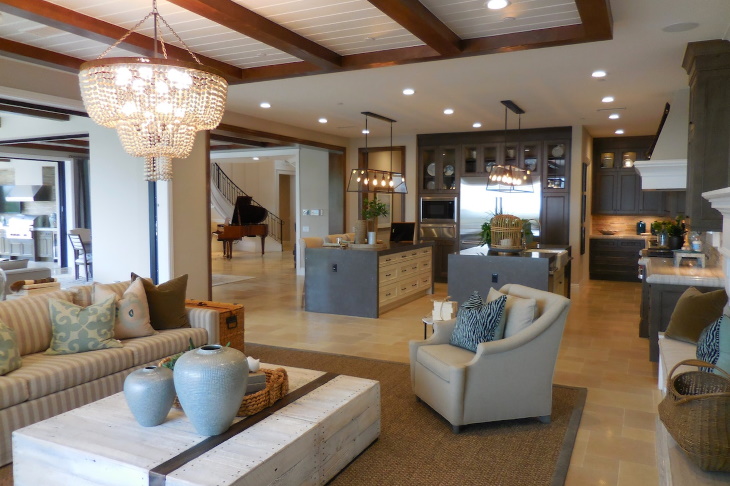 Natural materials add elegance and texture to your home. Elements made of wood, stone, woven organic fabrics, marble, rattan, or concrete can all create coziness indoors and create a timeless look. You're not limited to one type of natural element either – all of them are infinitely combinable and very versatile.
4. Create contrast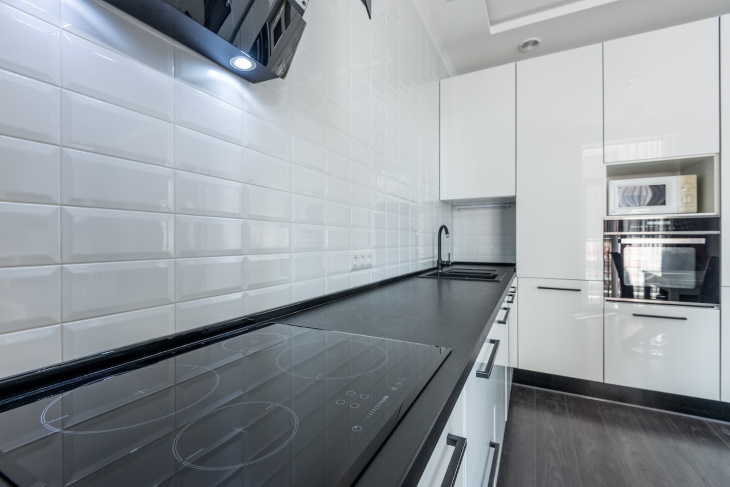 Texture creates contrast, and so does color. A timeless color combination that creates contrast is black and white. Anything within this color range reads as elegant and sophisticated. To maximize space and maintain balance in a monochromatic interior, it's always easier to use more white and dark details. However, if you have a dark blue or any other nearly-black tone dominating the room, you may choose to add light elements to create contrast.
5. Mix styles to create your own unique space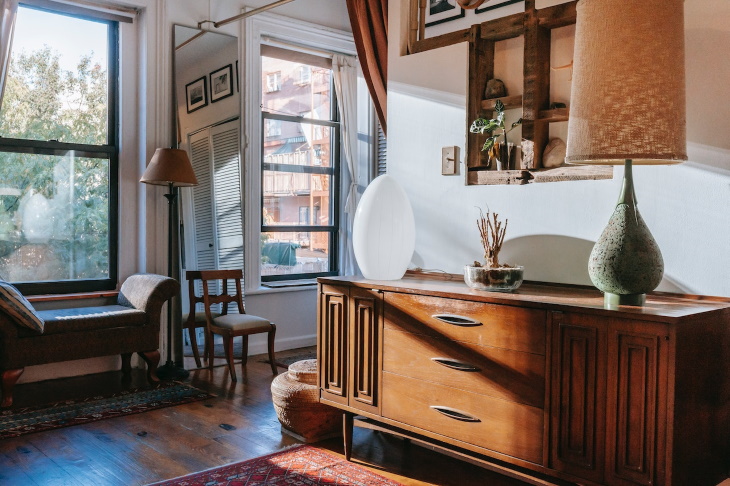 It's your choice if you'd like to stick to one specific style in your home, but to make your space truly lived-in and timeless, it's much easier to incorporate a variety of different styles. This way, the resulting interior is uniquely yours and features items from different periods of your life too.
Such an interior is also a lot more accepting of replacement items and additions. To do this right, you'll need to start with a few neutral pieces of furniture and other neutral elements; this unites the spaces and makes accent pieces stand out. But from then onwards, you're free to use all the things that you love and those that mean something to you. In the end, your home is your fortress, and your comfort comes first.
Find more photos that incorporate the rules and elements we discuss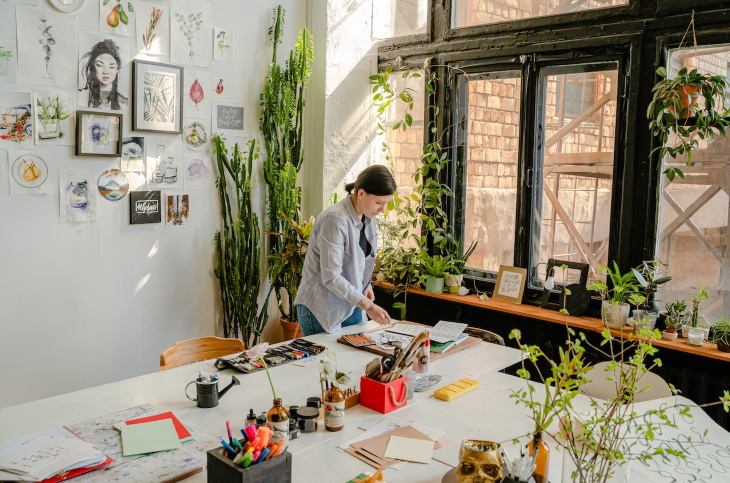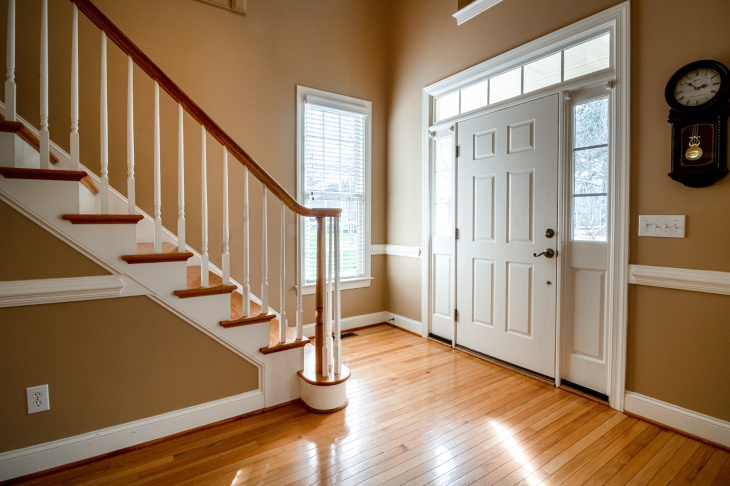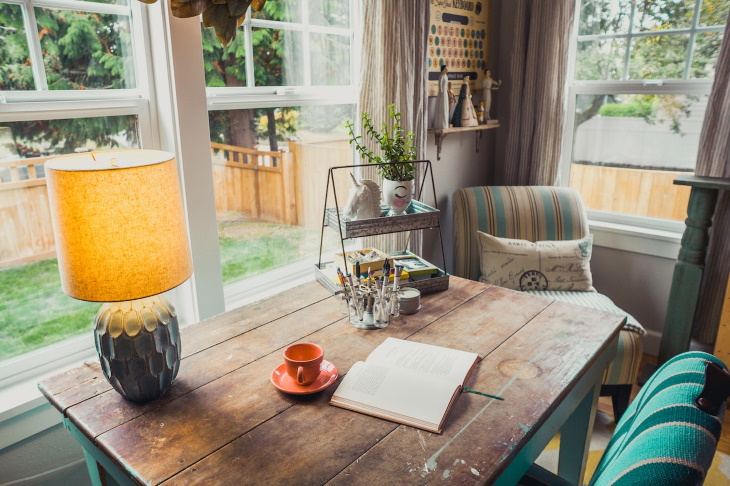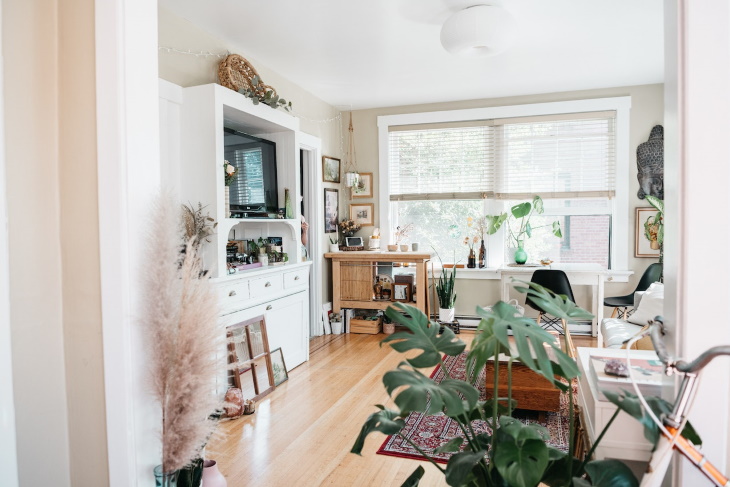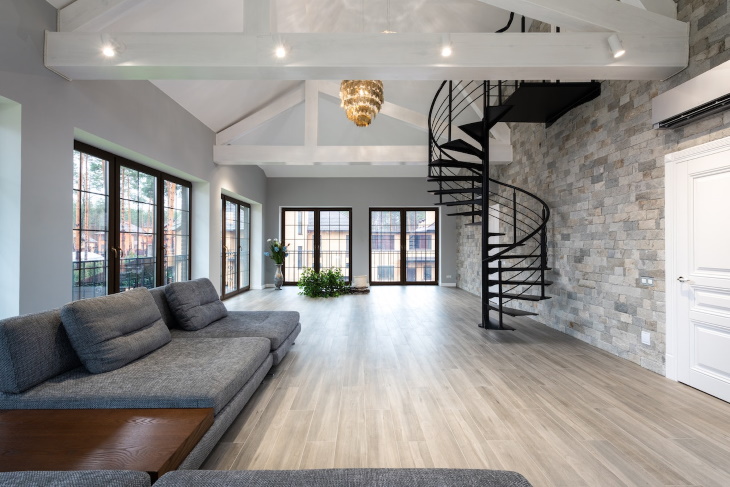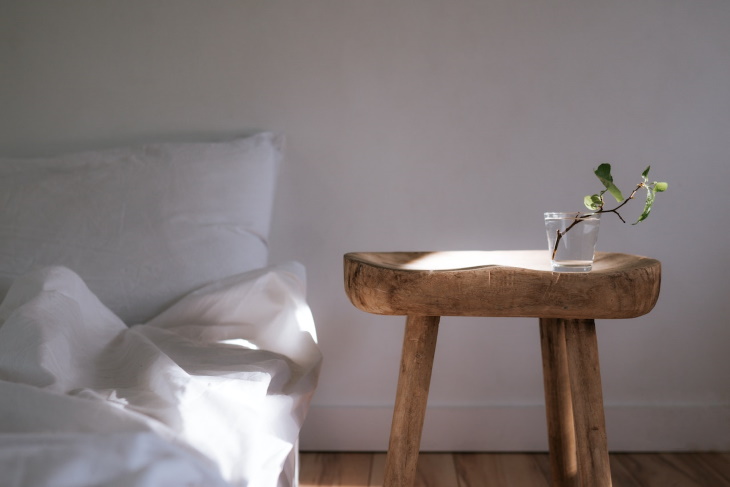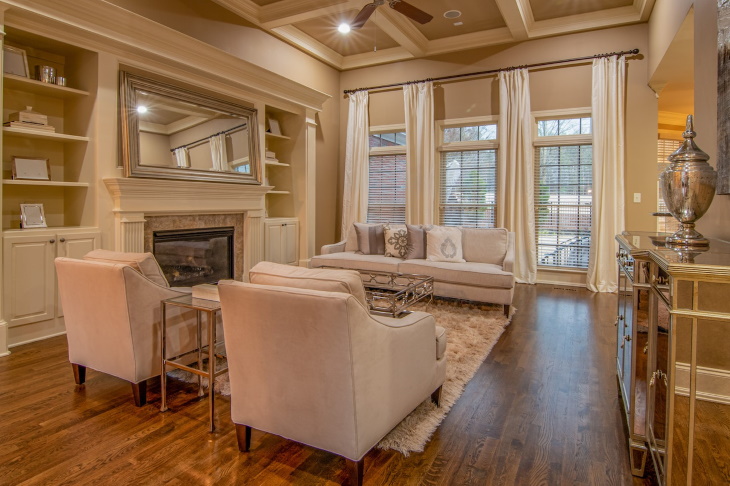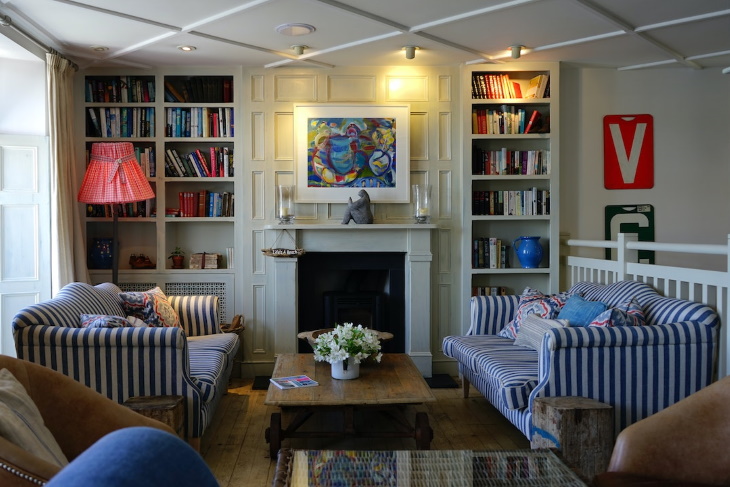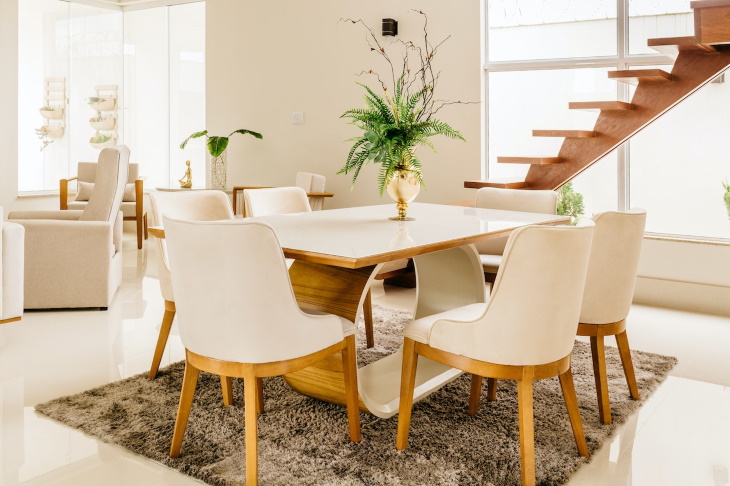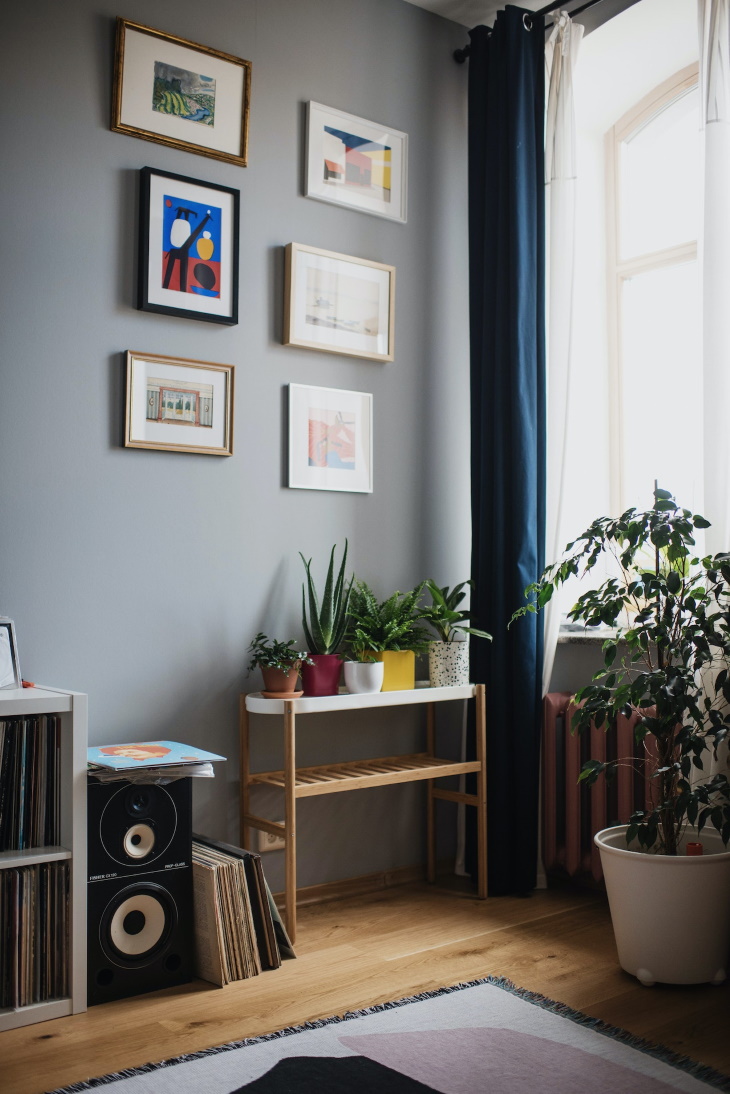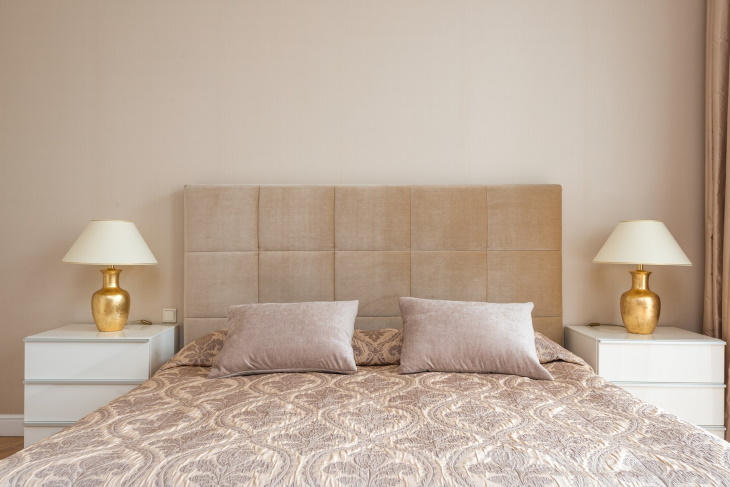 References:
Architectural Digest
,
Apartment Therapy
,
The Spruce
,
Essential Home