The mysterious and serene depths of the ocean have attracted and fascinated humanity for millennia, and they continue capturing our attention today. After all, the deep ocean remains the last unexplored frontier on our planet, and we can only wonder what secrets are waiting for us within its dark waters.
Photography allows those of us who are not marine photographers or sea explorers to get a glimpse of the ocean's mysteries. And that's exactly why we're always so eager to admire and share the winners of the annual Underwater Photographer of the Year competition with you. The year 2021 is no different. Yet again, we get to marvel at these artful photos and see the wonders of aquatic life.
1. Winner: "Shark's Skylight" by Renee Capozzola
Location: Moorea, French Polynesia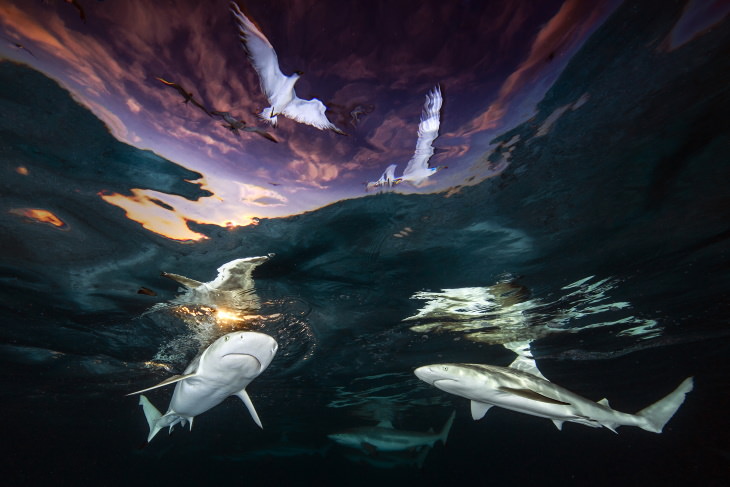 2. British Waters Wide Angle Winner: "While you sleep" by Mark Kirkland
Location: Malls Mire, Glasgow, Scotland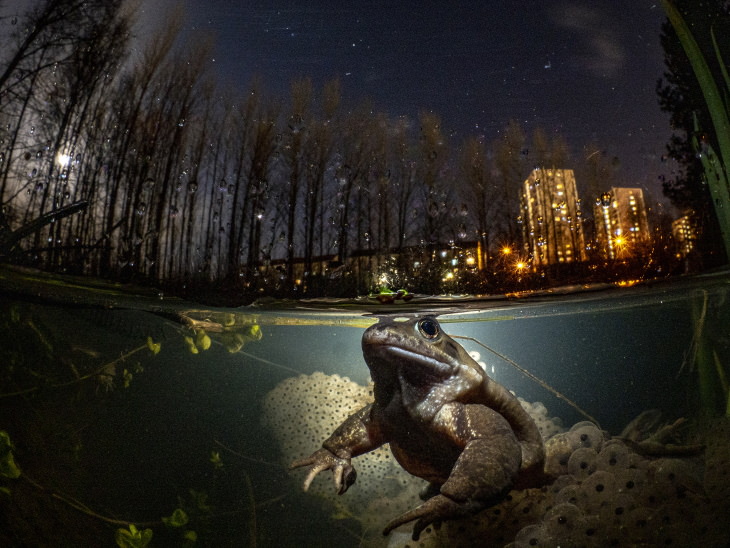 3. "Bowlander" by Tobias Friedrich
Location: Nassau, Bahamas
4. "Resplendence - Black browed Albatross" by Danny Lee
Location: Bay of Fires, Tasmania, Australia
5. "Guardian Deity" by Ryohei Ito
Location: Japan
6. "Jellyfish galore" by Oleg Gaponyuk
Location: Jellyfish Lake, Palau
7. "Japanese manefish" by Keigo Kawamura
Location: Japan
8. "Face to face" by JingGong Zhang
Location: Minabe, Wakayama, Japan
Related Article: Underwater Photography Contest 2017
9. "Rainbow goby" by ManBd
Location: Lembeh, Indonesia
10. "Sunrise mute swan feeding underwater" by Ian Wade
Location: St Georges Park, Bristol, UK
11. "Larval lionfish" by Steven Kovacs
Location: Palm Beach, Florida, USA
12. "Gothic Chamber" by Martin Broen
Location: Cenote Monkey Dust, Mexico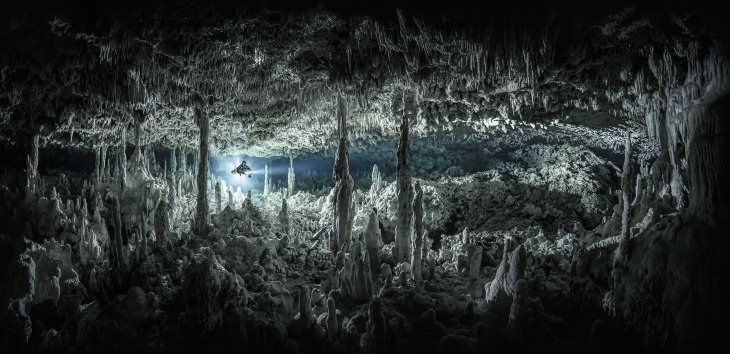 13. "A striped marlin in a high-speed hunt in Mexico" by Karim Iliya
Location: San Carlos, Baja, California, USA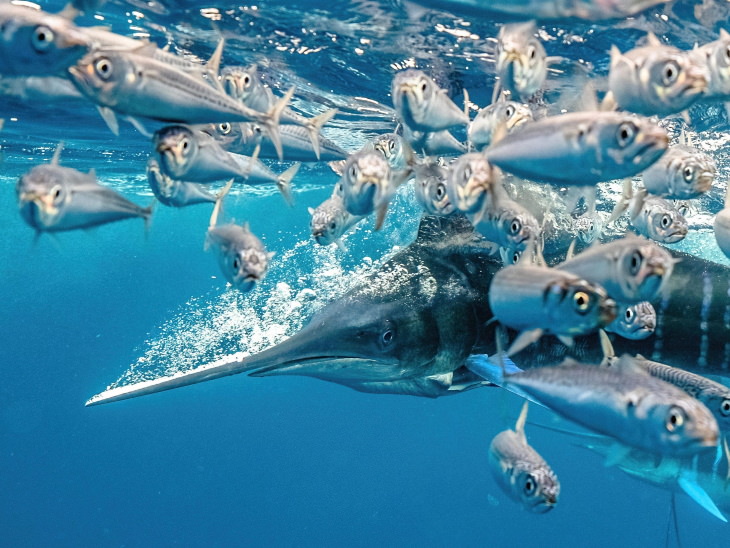 14. ​"Grey seal gully" by Kirsty Andrews
Location: Farne Islands, Northumberland, UK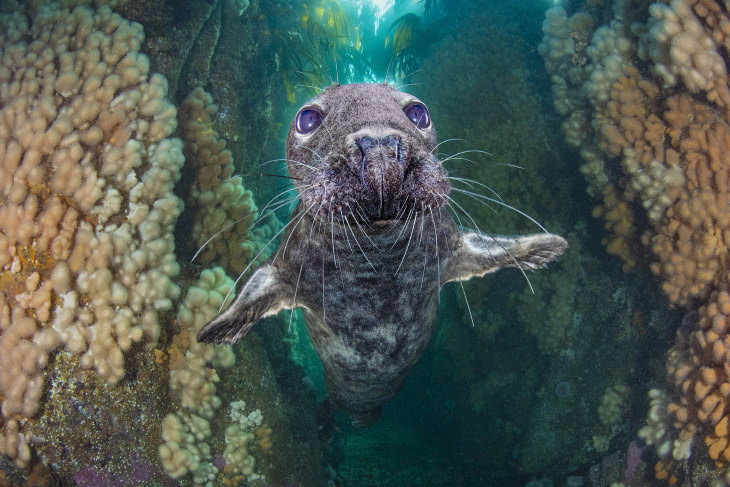 Share these glorious photos with nature lovers!