A good artist can make anything out of anything else using their imagination, and that is exactly what these talented artists have done with their recycled creations.
Electronic elephant made mostly of old television sets.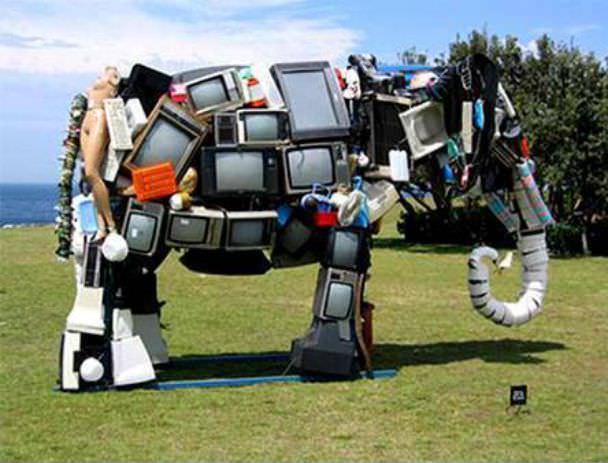 A hunting dog made of old toys.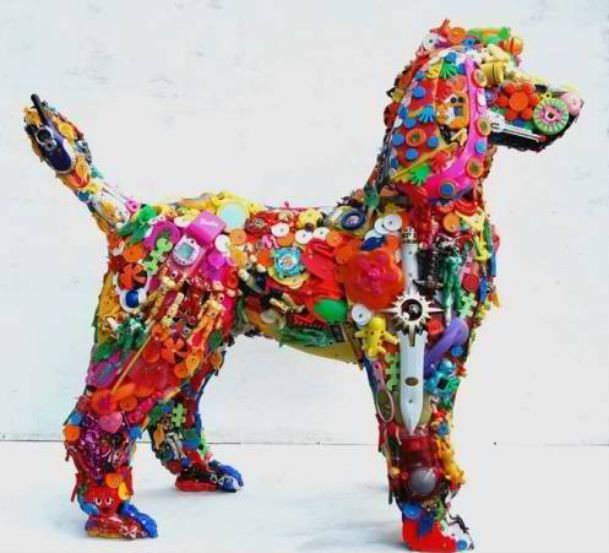 A headless statue made of steel chains.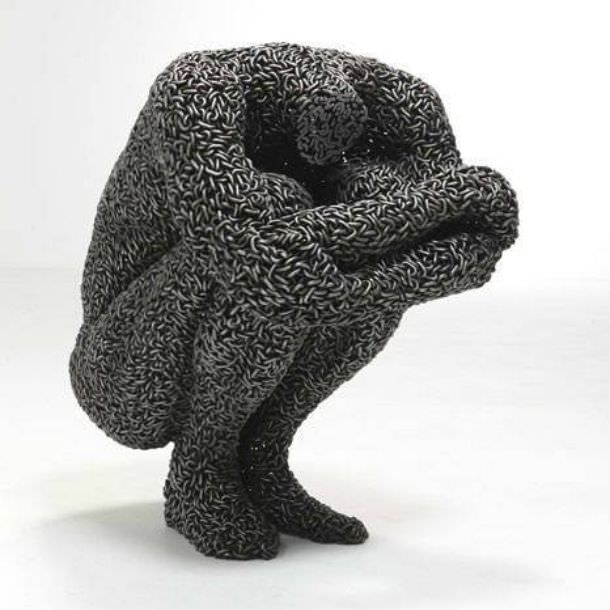 Horses coming out of the wall and made of recycled plastic.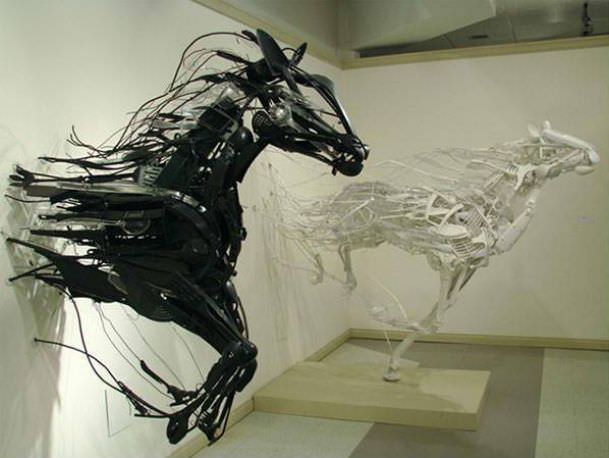 This musical wave is made of melted down old vinyl records.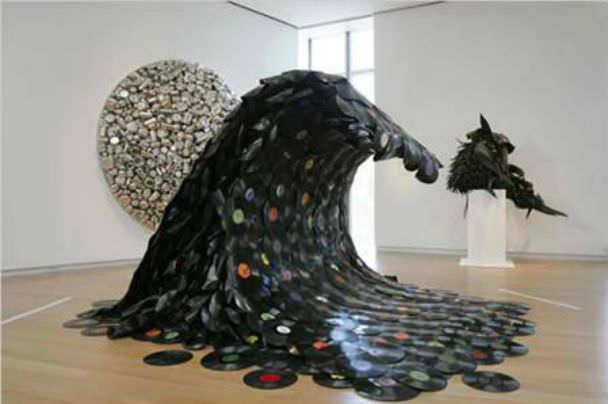 Sterile bride's dress made of rubber gloves.
A colorful pencil flower basket.
A fish with real metal scales.
A computerized hummingbird, made of broken CDs.
A gentle sparrow, made of recycled paper.
This stylish dog was made from Louie Vuitton bags. What a waste.
Electronic skull made of electric cable.
Water scene constructed from plastic bottles.
A 'motorized' deer made from old car parts.
'A sweet fall', made from chewing gum.
This white gorilla is made of hundreds of cloth hangers.
While this black demon is made of used tires.
A very light moped, made of wrapping cardboard.
This wooden horse wasn't made by the Greek, but IS made of tree branches found on the ground.