Grandfather Mountain is not only a mountain, but also a non-profit attraction and a North Carolina state park near Linville, North Carolina. At 5,946 feet (1,812 m), it is the highest peak on the eastern escarpment of the Blue Ridge Mountains, one of the major chains of the Appalachian Mountains.
On the road to the summit there are wildlife exhibits and picnic areas. Grandfather has seven environmental habitats for black bear, river otters, cougars, Golden Eagles and white-tailed deer, not to mention stunning landscapes, lush plant life and incredible sunsets!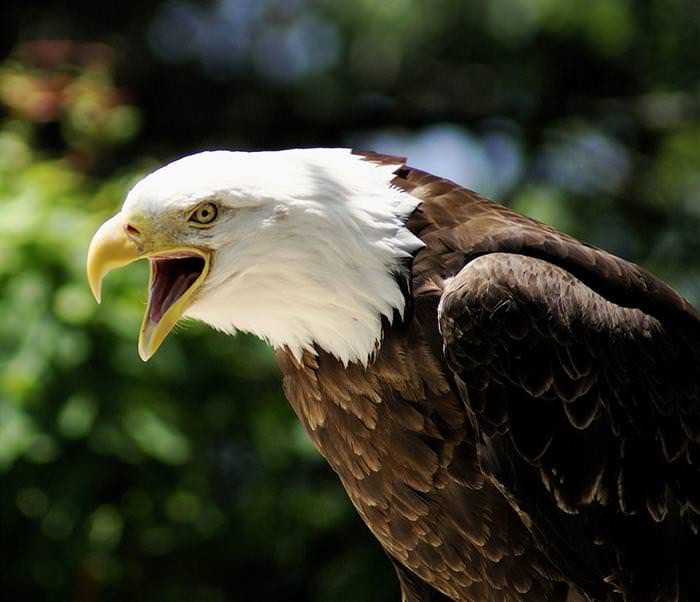 1800 meters above sea level, there rises Grandfatehr mountain to touch the skies of North Carolina.
This area is incredibly high in biodiversity, and the bold and golden eagles here are rescued victims of hunter and poacher attacks, and nursed back to health at special rehabilitation centers. If possible, they are returned to the wild. If they are too injured to fly away, they stay on Grandfather Mountain.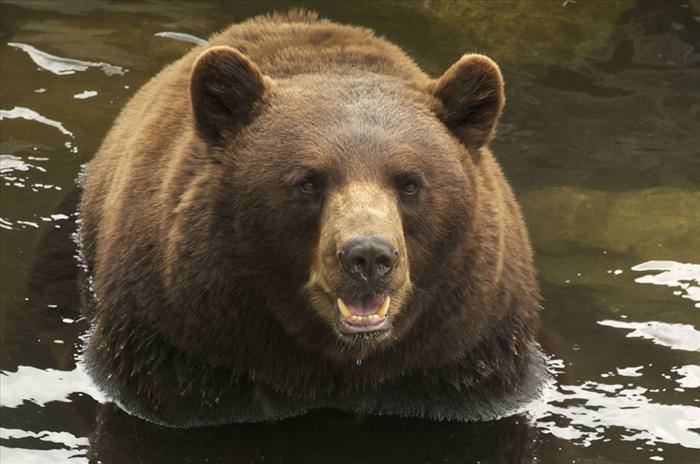 A cinnamon black bear, this bear has a rare coloring appearing in only about 3% of black bears.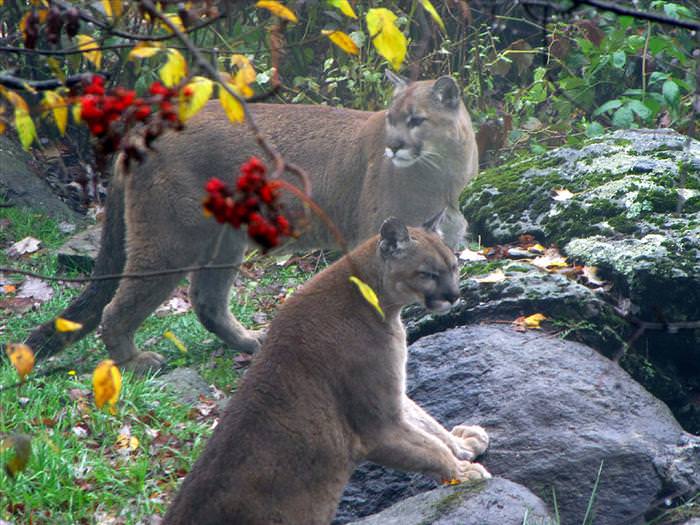 Mountain lions in their wilflife habitat. The mountain is home to seven distinct enviornmental habitats, including courages, black bears, golden eagles, river otters and white-tailed deer.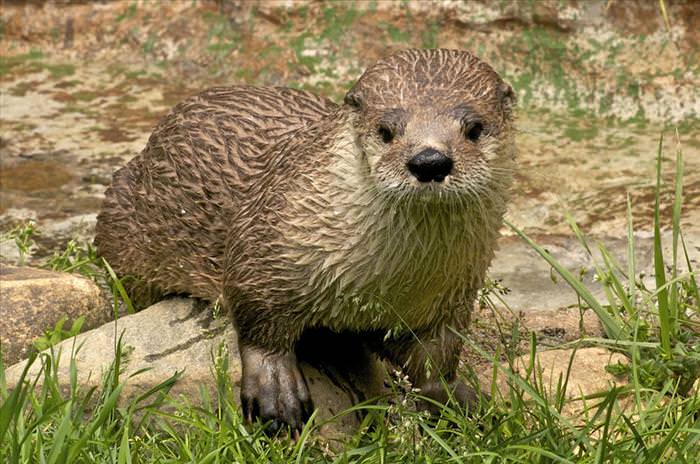 An adorable wet otter.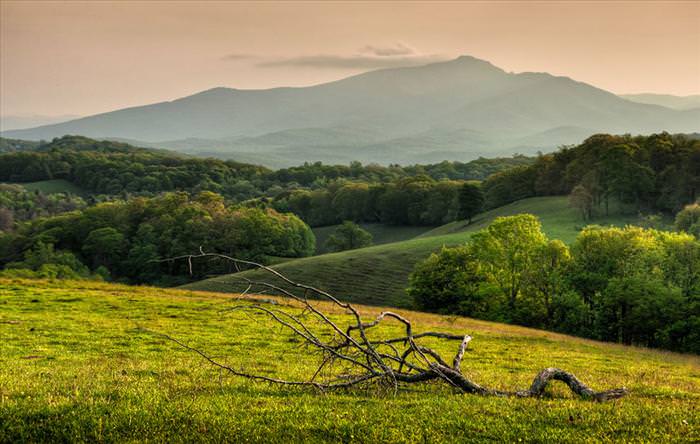 The beautiful colors of a grandfather mountain sunset.
'Yet another photographer, what fun.' yawned the bored cougar.
The rising sun kisses the waters and trees of grandfather mountain.
The autumn colors surrounded by high, snowy peaks, signaling the ending of fall season.
A very long tongue attacked to a bear at one of the wildlife habitats.
A very curious otter.
This gorgeous bear answers to the name Smoky, and was born in 2001 on the mountain.
A great place to watch sunsets from - blue ridge parkway.
A close up of a bald eagle.
A White-tailed Deer.
One of 4 black bears living in the habitats.
The green and lush Linville river.
An American black bear.
This male deer was supposed to be set free, but due to strange regulations, had to stay on the mountain. Because there is another male, this one was neutered to prevent fighting, and the result is a break in hormones and weird looking antlers.
One of the ways to climb the mountain.
The mile high bridge tour.
A blue twilight over Price Lake.
Looking at the world from the top of Grandfather Mountain.
Flower, one of the black bears of the mountain, is 12 years old.
A staring competition with an eagle is a very hard thing to do.
A sleepy and relaxed young deer.
Otter striking a pose.
Burning sunset above the mountain.
One of many mountain creeks found in the area.
A 'kodiak' moment. This bear is named Kodiak, and is a large black bear. This is the cinnamon colored black bear we saw earlier, and his female companions have the normal black coloring.
Nikita, the old female puma, is 13 years old. Cougars in the wild usually live to about 10-12 years old. She got to the mountain when she was 5 years old and had never been outside of a steel cage, so for the first few years, she was scared of anything that stuck to her paws. Since then she had adapted to the mountain, and is apparently very playful.
When relaxed, the puma just looks like a large house cat on a rock.
Flat Rock, Grandfather Mountain
A black bear just lounging around, a peaceful moment.
The view from the 1 mile high swinging bridge. On a clear day, visitors can see up to 100 miles (160 km) away.
A bear that has been fattening itself up in anticipation of winter hibernation, which will make use of his extra fat to keep it alive and healthy.
Beautiful dawn colors of pink, blue, purple, golden orange and green. What a stunning place.
Submitted by: Dan A.