Here are some truly breathtaking photos we want to share with you, with some tulip facts as well!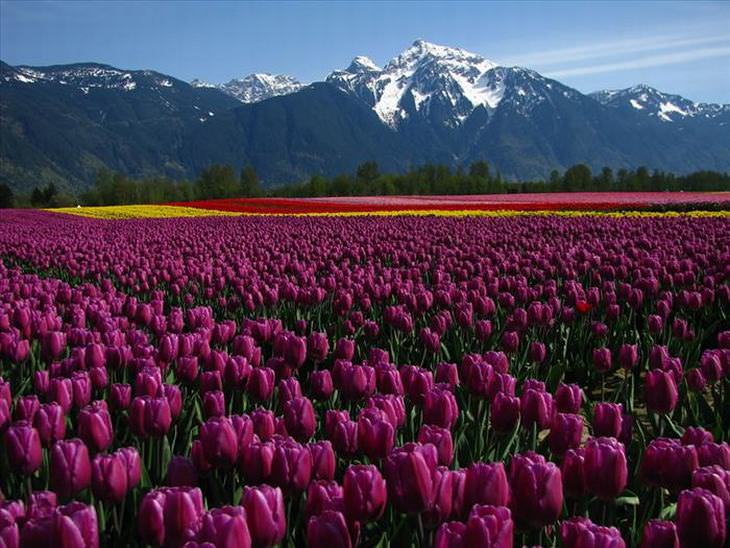 Colorful fields of tulips as far as the eye can see. These were shot in British Columbia, Canada. Many places around the world celebrate tulip festivals. These fragrant and beautiful flowers used to be so popular that a phrase was coined: "Tulip Mania".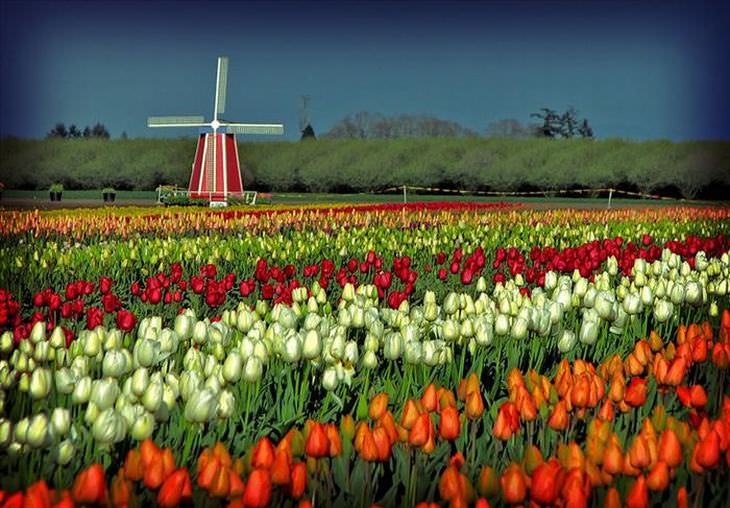 The 'wooden shoes tulip festival' held in Oregon. In 17th century Holland, tulips were so important that you could measure someone's social status by the exotic tulips they cultivated. At the peak of this 'tulip mania', individual exotic tulips would be sold for more than ten times the annual salary of a skilled worker.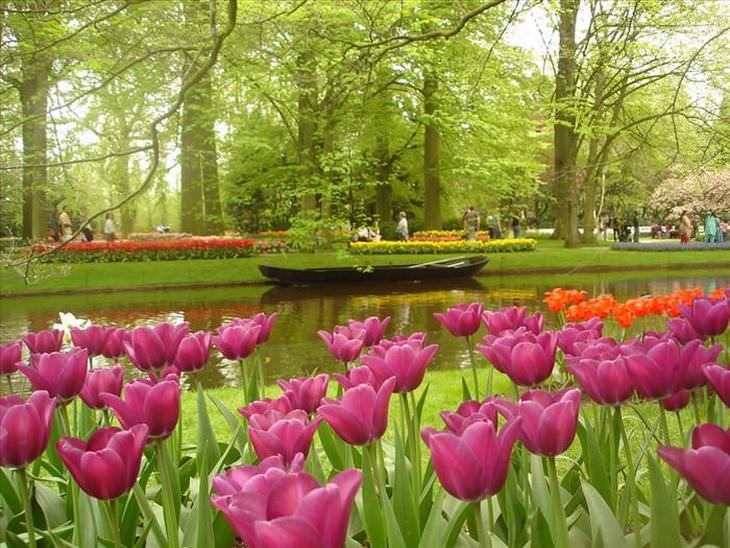 Keukenhof, Lisse, The Netherlands. A common sight in Dutch parks during tulip season.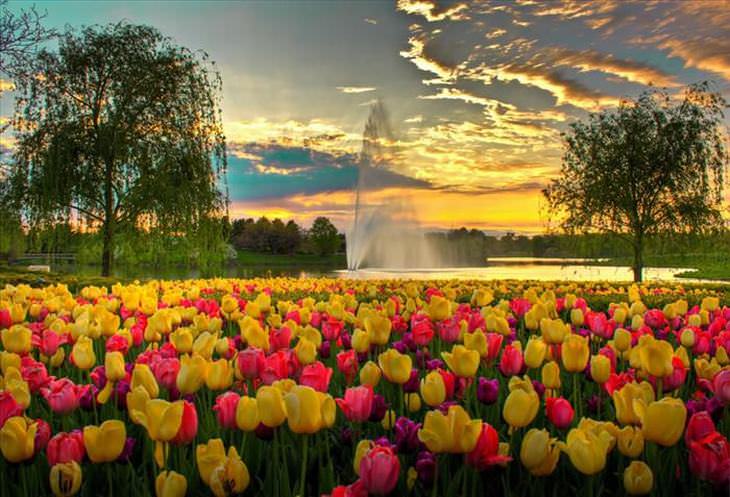 Woodburn Tulip Festival in Oregon.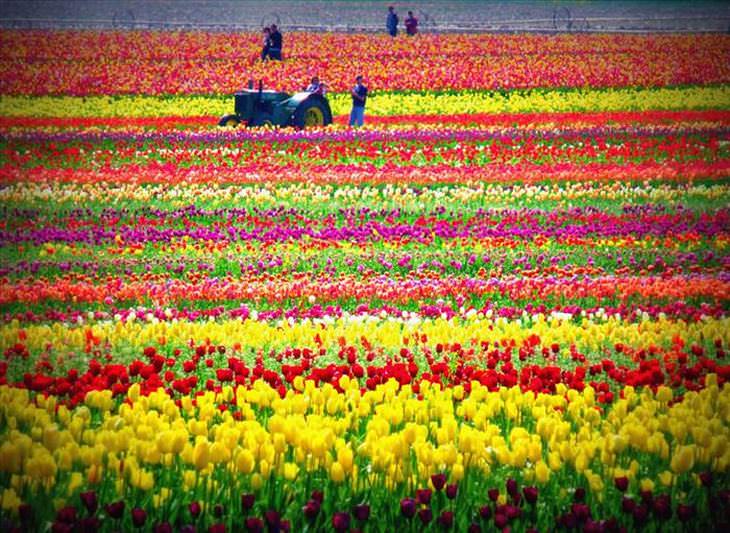 The photographer who took this photo won the Picsean World Photo contest. We're not surprised, the colors here are breathtaking.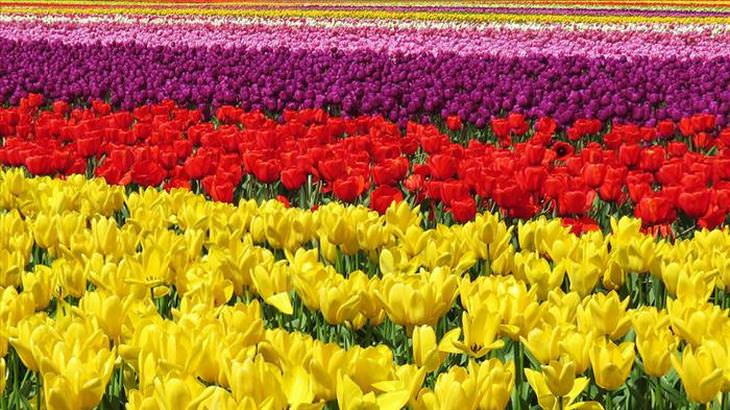 Every year, in the spring, The Skagit Valley Tulip Festival sees hundreds of thousands of visitors come to enjoy the endless colors of the newly blossomed tulips.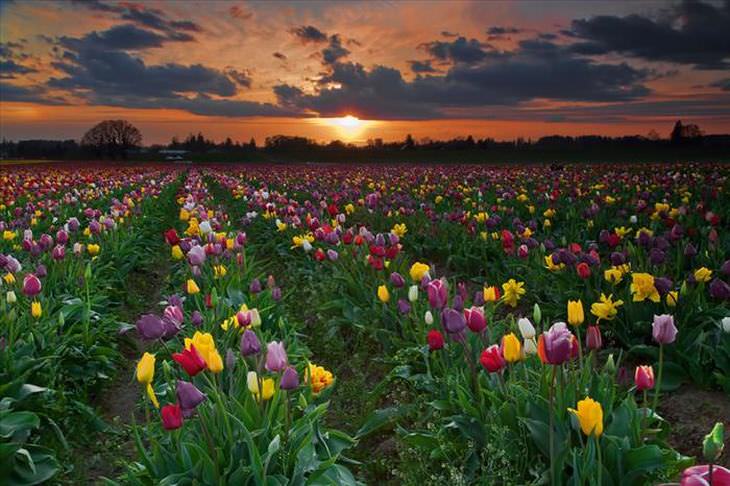 A colorful sunset. Tulips come in many hues and colors, but there's one they don't come in: Pure blue. The closest are the violet colored tulips.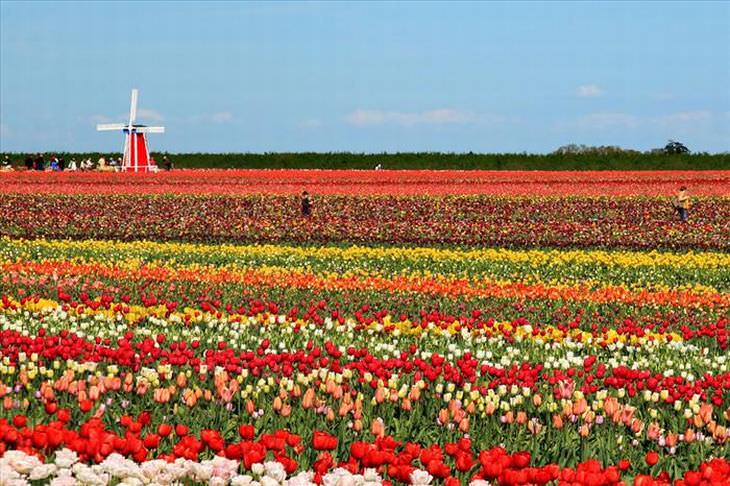 You'd think this was shot in Holland, but this is Oregon again. Many believe that Holland is where tulips originated, but in reality, they were first cultivated by the Ottoman Empire (Turkish empire) more than 500 years ago.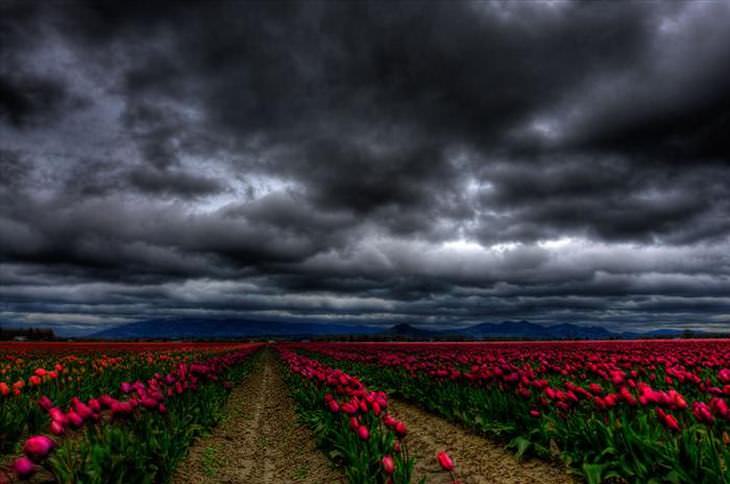 The Skagit Valley Tulip fields on a cloudy afternoon.

Bonus Video: The Story of Tulips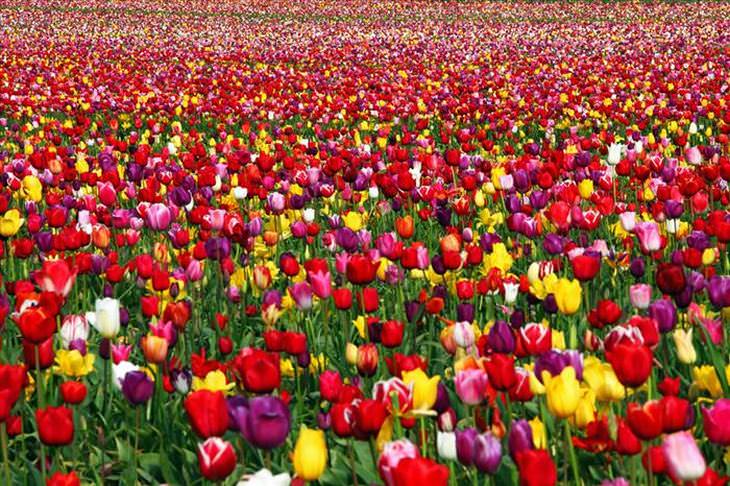 In Persia, to give a red tulip was to declare your love. The black center of the red tulip was said to represent the lover's heart, burned to a coal by love's passion.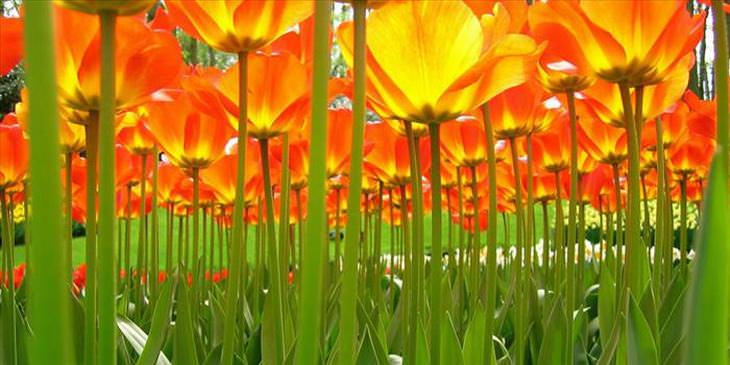 Under the orange heads of the tulips.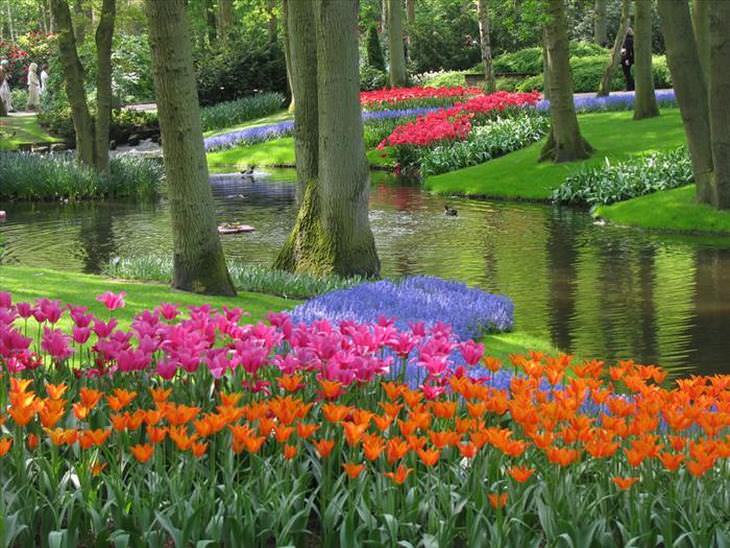 The Keukenhof garden in Holland is home to no less than 7 million flowers, an incredible achievement.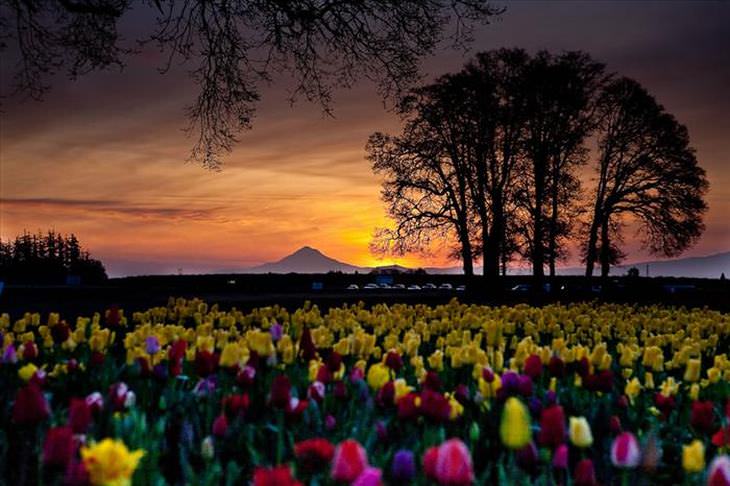 Tulips make every photo look color enhanced, as if they were more colorful than real life.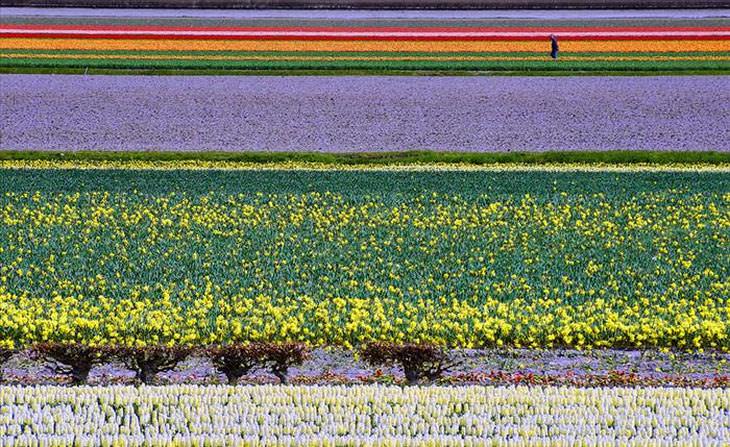 A typical sight at Dutch tulip color fields.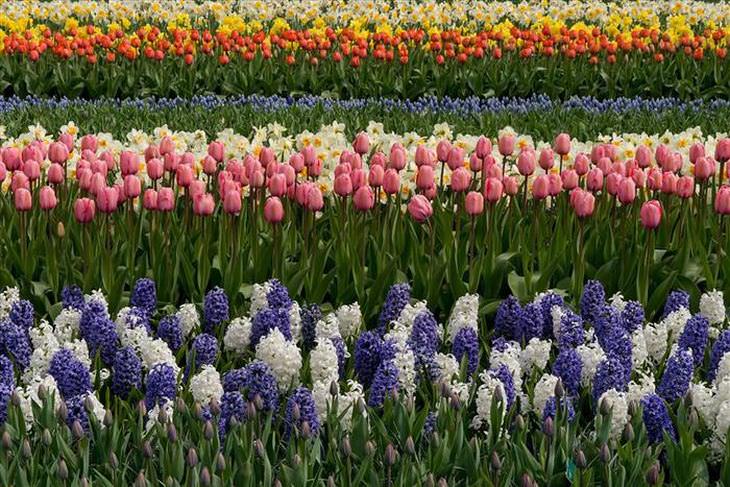 For over half a century, Keukenhof has been the largest flower garden in the world. We cannot imagine how beautiful it must be to stroll around there and enjoy the heavily perfumed air.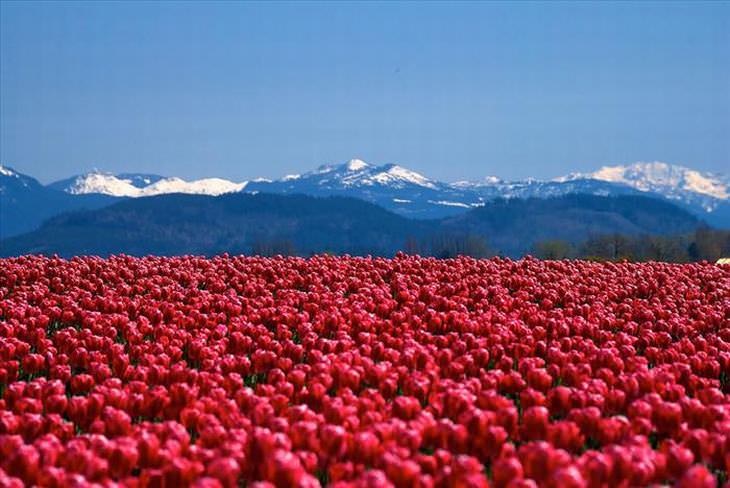 Red tulips, not unlike roses, are a sign of love.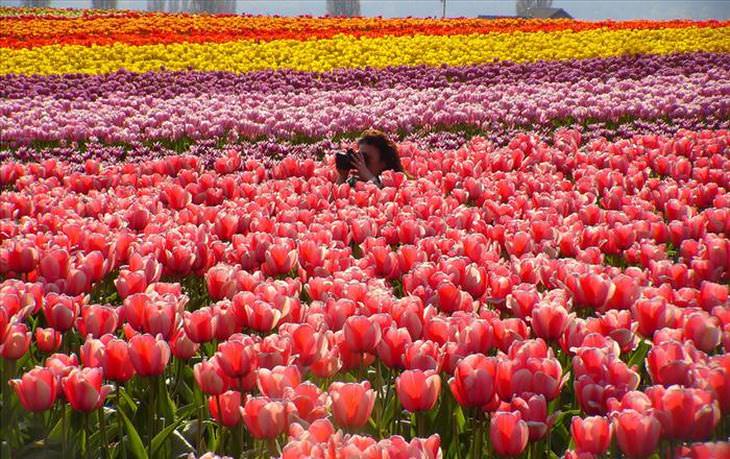 A great place to play hide and seek, just be careful not to damage the precious flowers.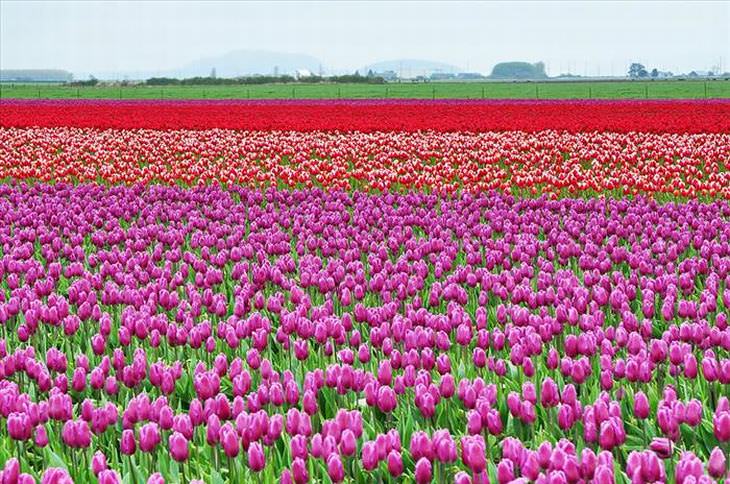 Purple and red, green and pink. A celebration of colors. Not all tulips are fragrant, but all of them can be eaten, and indeed during WWII and the 1944 Dutch famine, people survived by eating tulips and sugar beets.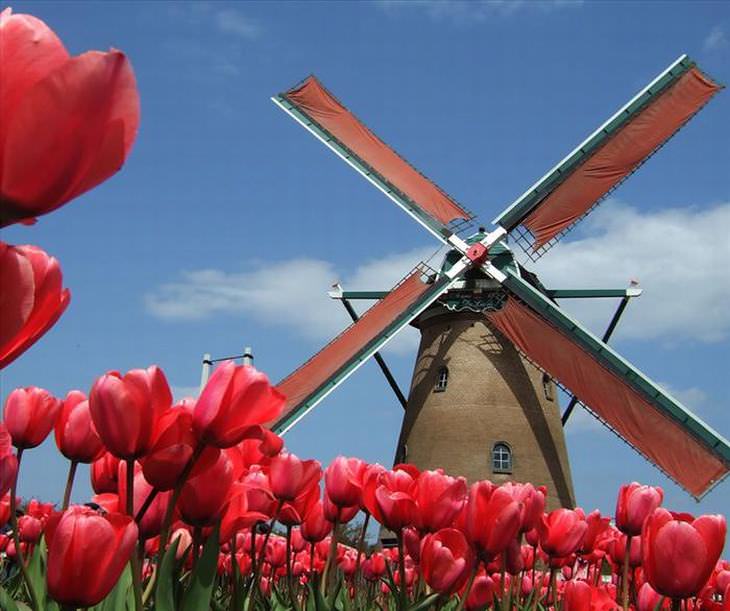 Again, this is not Holland, but actually Sakura City in Japan.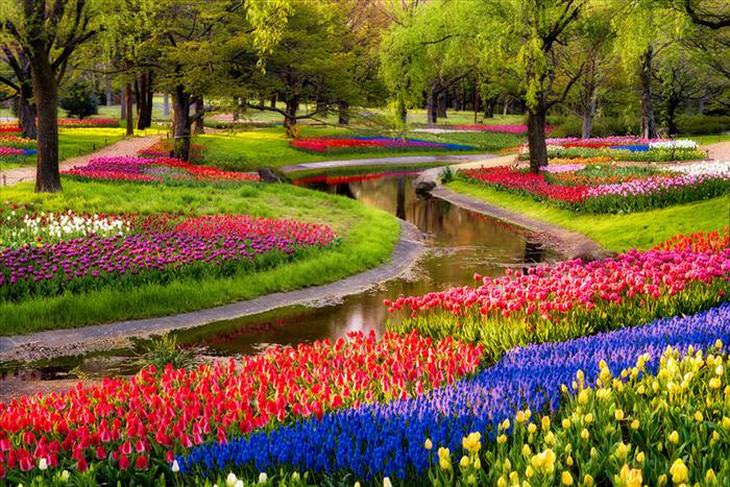 The 'serpent garden' in Japan.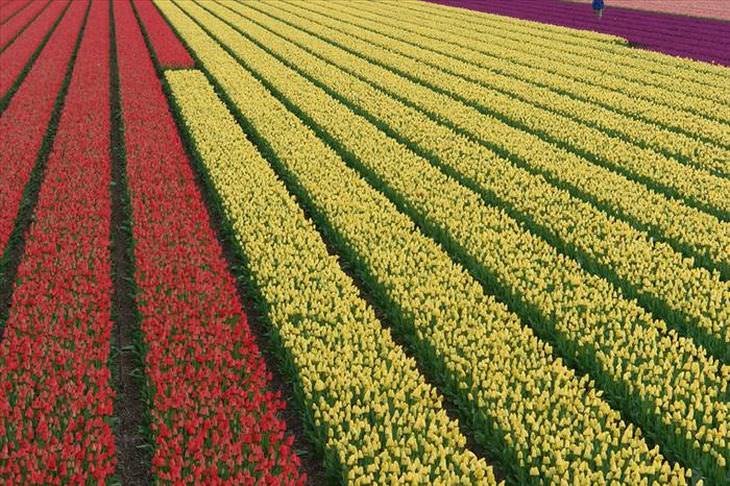 At one point, the tulip was the most expensive flower in the world. At one point during the height of Europe's tulip mania, a single Viceroy tulip bulb was purchased for two lasts of wheat, four lasts of rye, four fat oxen, eight fat swine, 12 fat sheep, two hogsheads of wine, four casks of beer, two tons of butter, a complete bed, a suit of clothes and a silver drinking cup!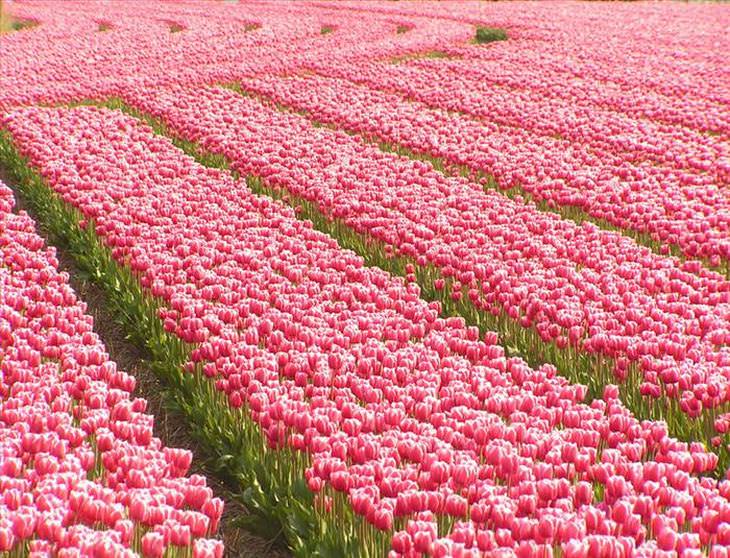 A pink dreamscape in Southern Netherlands. Pink tulips are a sign of caring and strong attachment.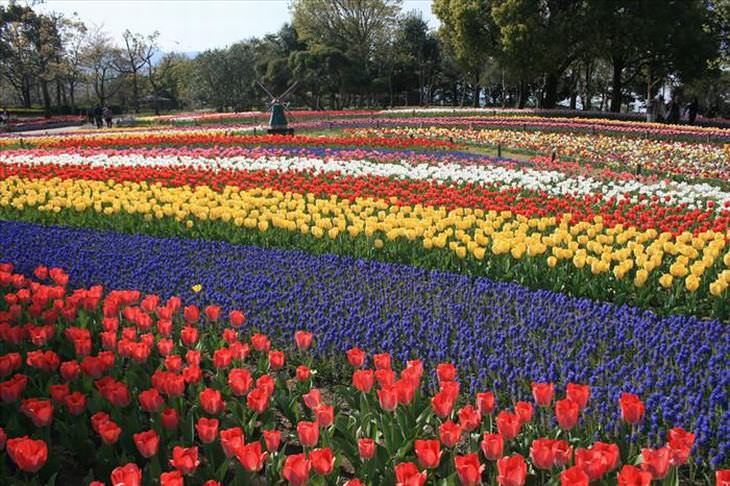 White tulips are usually associated with purity and innocence, while cream colored symbolize commitment. Yellow tulips used to represent hopeless love, but now are a more positive symbol of sunshine and brightness. Purple tulips are a sign of royalty and rebirth.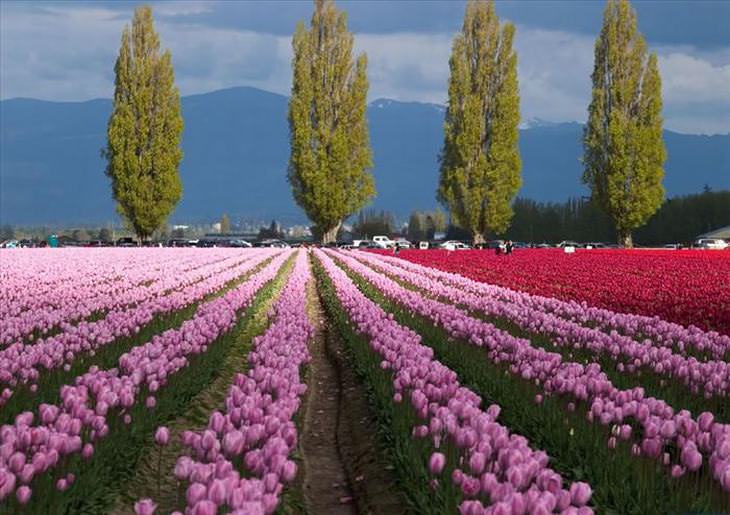 Dull sky, colorful earth.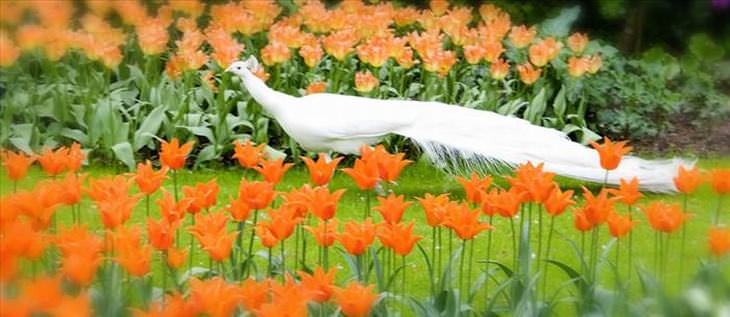 A white peacock among orange tulips at Keukenhof. An amazing photo.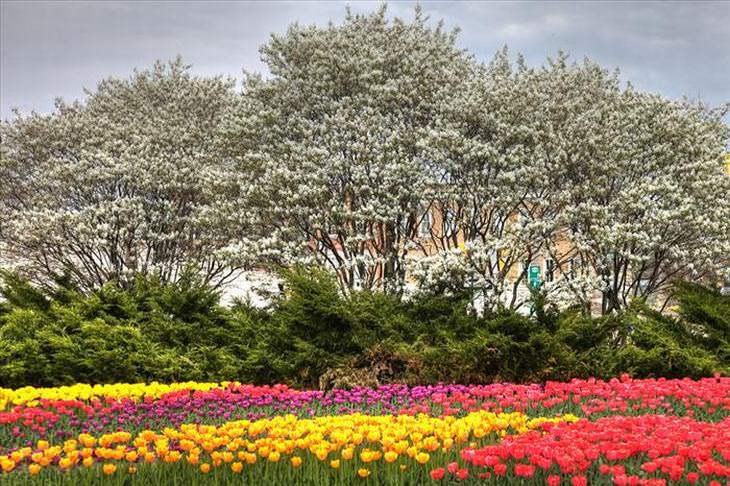 The Canadian Tulip Festival, which claims to be the world's largest tulip festival, is a major event held annually each May in Ottawa, Ontario, Canada. During World War II, the Dutch Royal Family took refuge in Canada. Princess Margriet of the Netherlands was born at Ottawa Civic Hospital in 1943, and the Canadian government declared the land to be extraterritorial. This was done to ensure that the princess would have Dutch citizenship. Every year since, Queen Juliana and the royal family after her death have sent tulip bulbs for the festival.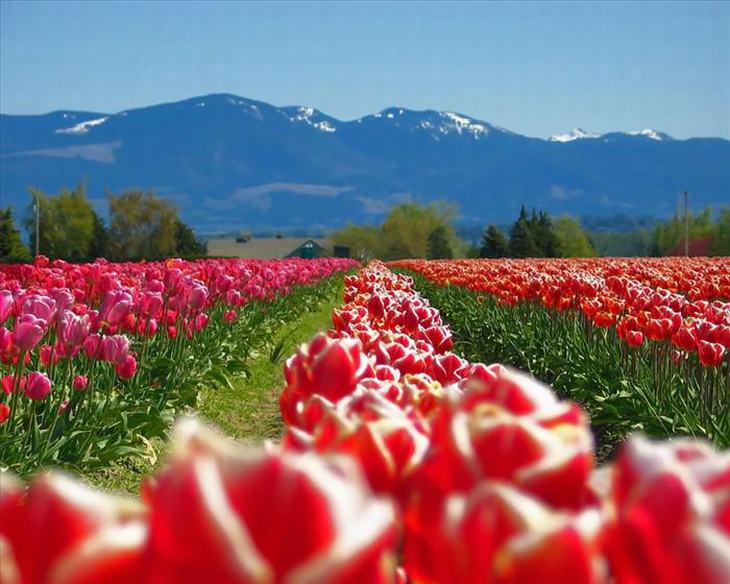 Gorgeous white and red tulips.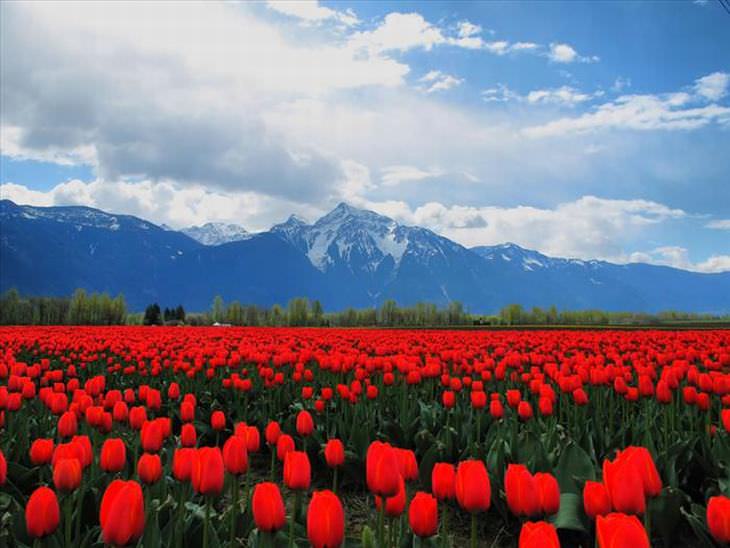 An ocean of red. Red tulips at Fraser Valley.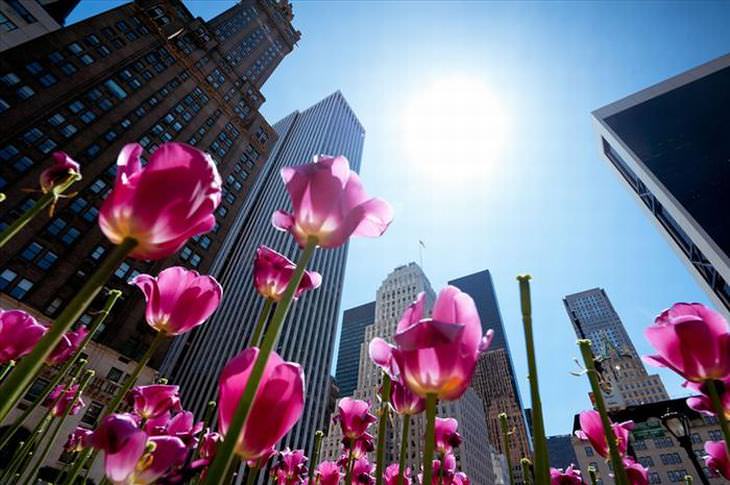 White tipped purple tulips in New York City.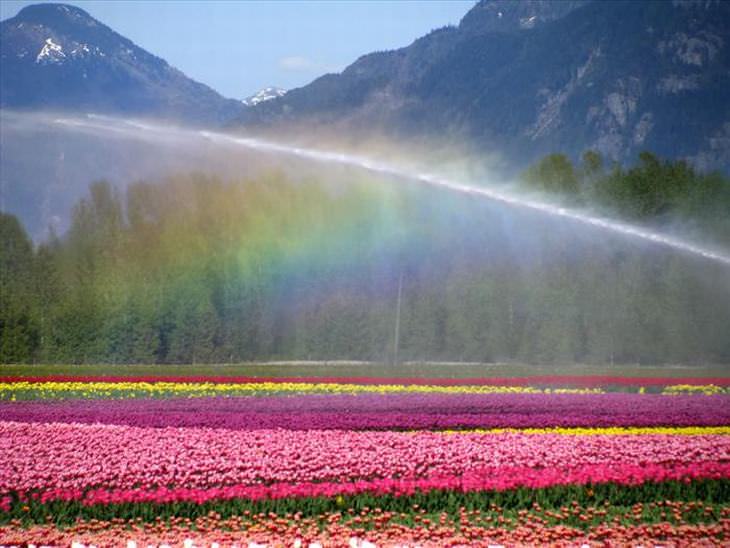 A rainbow over tulip fields, British Columbia, Canada.

A fantastic sunrise over the tulips at Woodburn.