When it comes to huge mansions and vast estates, the Biltmore Estate sits proudly at the top of the pile. With its 250 rooms, an indoor swimming pool, and huge collections of paintings and books, this estate has got glamor written all over it.
Just for comparison's sake, even Xanadu, Bill Gate's mansion and the Beverley House where The Godfather was filmed falls short of the splendor of the Biltmore Estate.
Designed by architect Richard Morris Hunt for George W. Vanderbilt, this mansion fits perfectly his philanthropic spirit and soul; the stories about his generosity are plentiful and are gladly shared with visitors by the tour guides.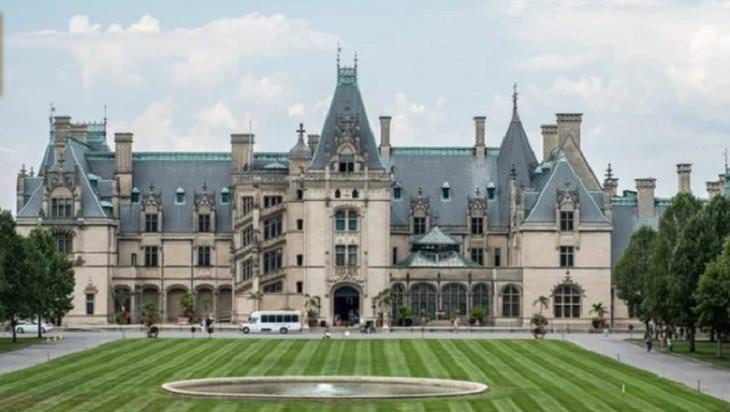 Photo By Kolin Toney
George Washington Vanderbilt II was born on November 14, 1862. Even as a child, he was a faithful companion to his father William Henry Vanderbilt, who was a wealthy business magnate.
This closeness to his father allowed George to experience first-hand what it was like to manage a lot of wealth. He was an avid reader and over his lifetime he accumulated thousands of books. After his father passed away, George Vanderbilt inherited millions of dollars.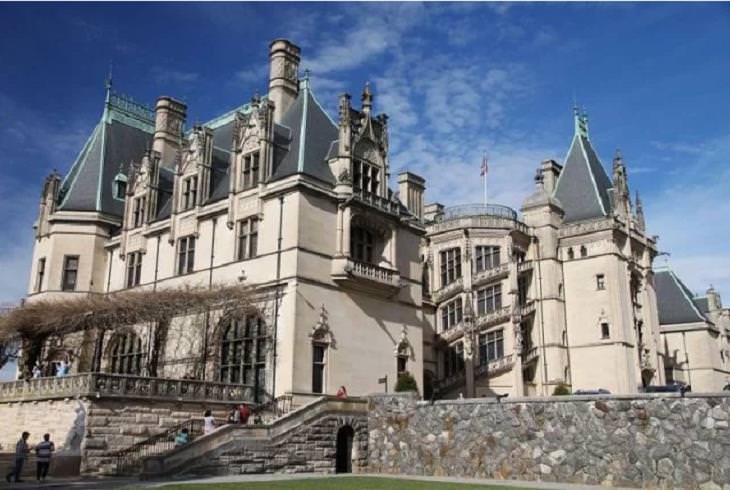 Photo by Shun Ho CC
It was with this money that the then 25-year-old decided to build himself a home and he thought North Carolina would be the perfect location for it. There was nothing humble in his wish as he set out to build a mansion and estate that would become America's largest privately owned estate.
He began by purchasing 125,000 acres of land that included a whole mountain – Mount Pisgah. Vanderbilt loved traveling and had crossed the Atlantic countless times. It was due to these voyages that he learned exactly how his dream home should look. All he needed now was an architect that was worthy of his dreams, which is where Richard Morris Hunt comes in. Vanderbilt gave him guidelines and let Hunt work his magic.
It was no small undertaking. For six years, thousands of people worked around the clock to erect this mansion. They even laid down a private railroad to help speed things up – construction material was delivered using this railroad.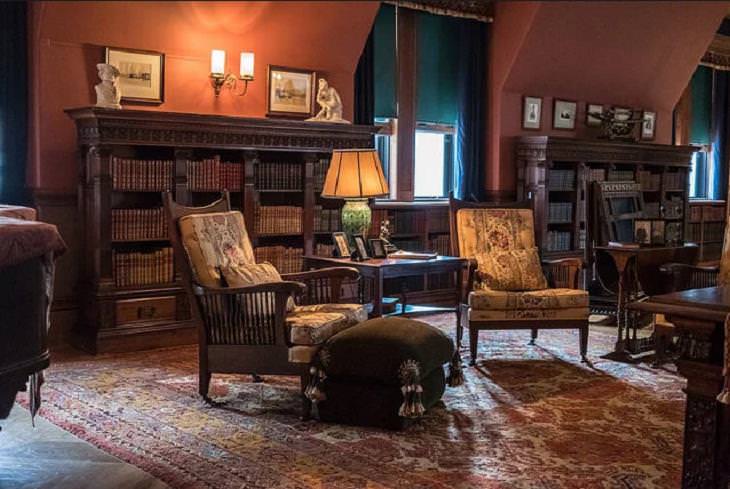 Photo by Kolin Toney
In 1885, Vanderbilt's mansion was finished just in time for Christmas. The mansion's official website says that "on Christmas Eve, the country retreat George Vanderbilt has spent so long planning is marvelously decorated and full of festivity. The finished home contains over four acres of floor space, including 35 bedrooms, 43 bathrooms, and 65 fireplaces."
There are 250 rooms in total. The interior was, and still is, as impressive as the exterior. Hunt was canny enough and introduced both DC and AC electricity in the house, for the battle of the currents was at its peak back then.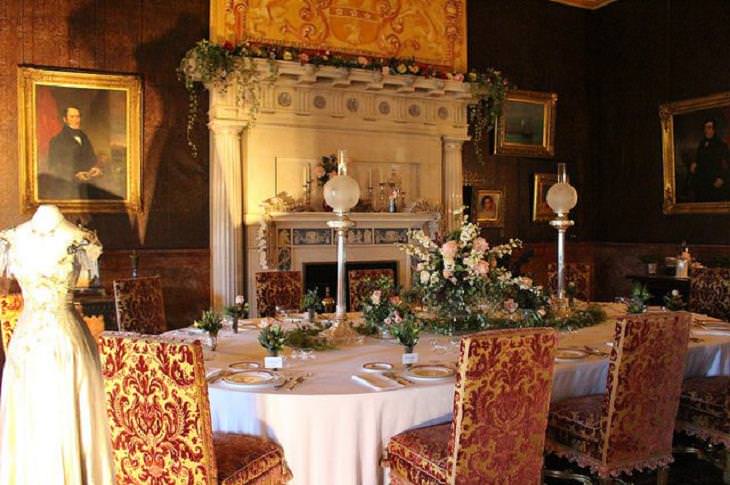 Photo by Amy Meredith
Vanderbilt wanted luxury everywhere, so he even went as far as hiring Frederick Law Olmsted, the man behind New York's Central Park, to design his garden.
Our state wrote about this house calling it "a bachelor pad, complete with a billiards room and a bowling alley." However, despite all this wealth, Vanderbilt was an extremely generous person. This image of him is very much alive to this day.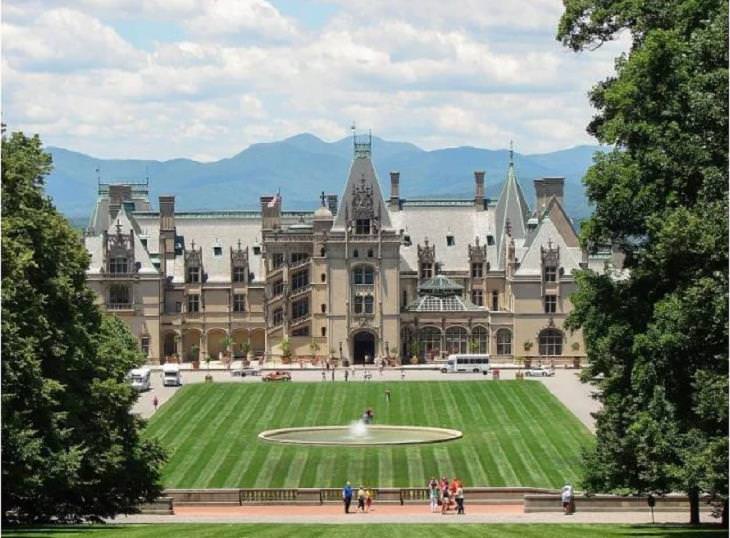 Photo by 24dupontchey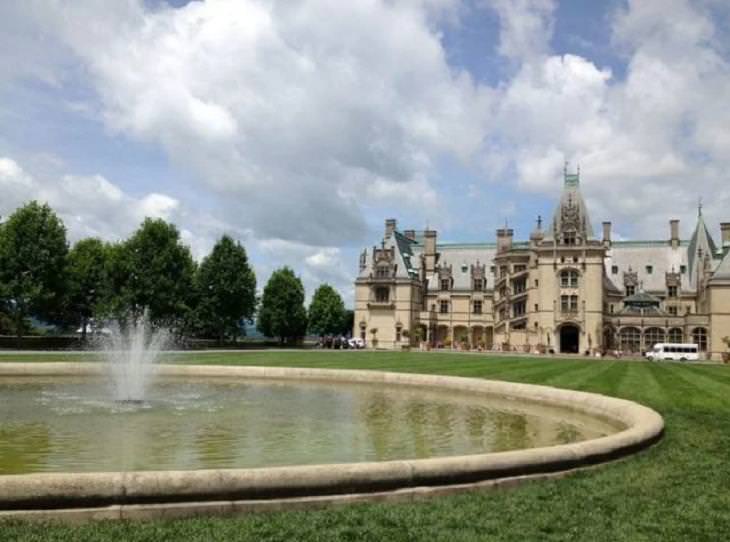 Photo by Laura A Macaluso
Vanderbilt had a lovely life in this dream home of his, at first as a bachelor and later with his wife, Edith. He passed away on March 6, 1914. Two years earlier, according to South Discovery, the Vanderbilts had "booked passage in a first-class cabin on the Titanic."
They changed their plans and got on the RMS Olympic instead. Their footman, however, remained on board the Titanic and died alongside thousands of others when the ship hit an iceberg.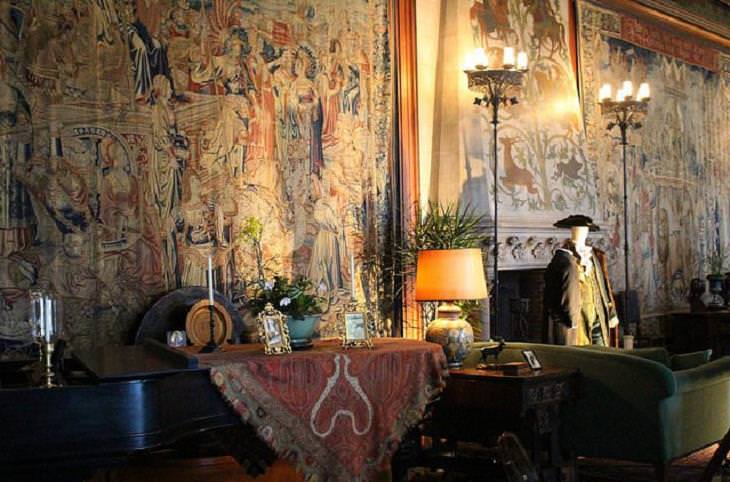 Photo by Amy Meredith
After Vanderbilt passed away, his wife sold off around 86,000 acres of the property (including the mountain) as this is what he had wanted.
Nowadays, the mansion and estate are a popular tourist attraction where people come to witness its beauty and splendor, and the vastness of each of the rooms.