The loose definition of a bay is a body of water partly enclosed by land. They provide shelter to ships and people from wild weather out at sea. Throughout the course of history, many large and deep bays around the world have been used as natural harbors, garnering great economic and strategic importance in the process. Here are the 10 most beautiful bays in the world:
10. Bay of Fundy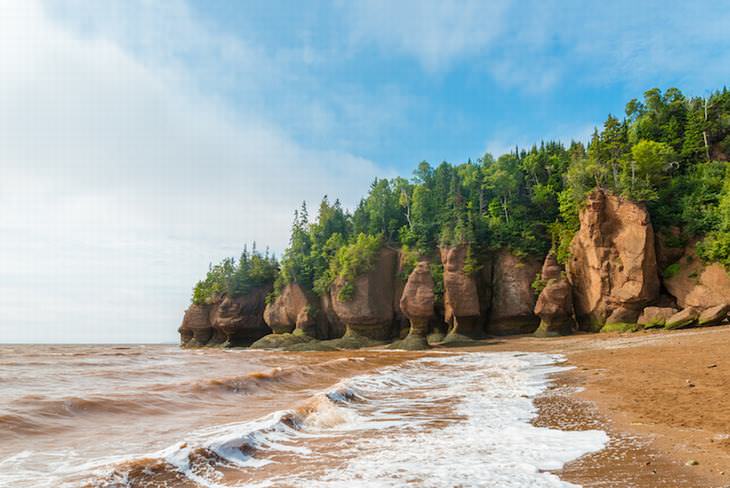 Located on Canada's Atlantic coast, the Bay of Fundy is famous for its high tidal range that's caused by its unique shape. The difference between low and high tide can exceed 50 feet. If you ever visit, be sure to watch high tide roll in from Hopewell Rocks, which are a series of sandstone towers topped by trees.
9. Paradise Bay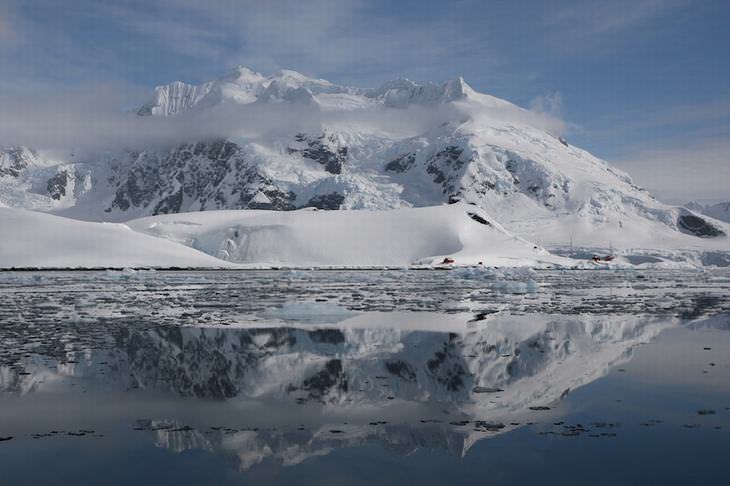 This bay is just one of two in the whole of Antarctica that welcomes cruise ships, with the other being Neko Harbor. It's surrounded by glaciated mountains and ice cliffs. Should you take a cruise to the bay, you'll be able to see the giant icebergs up close with inflatable Zodiac boats, visit a Chilean research station and photograph penguin habitats.
8. Bay of Islands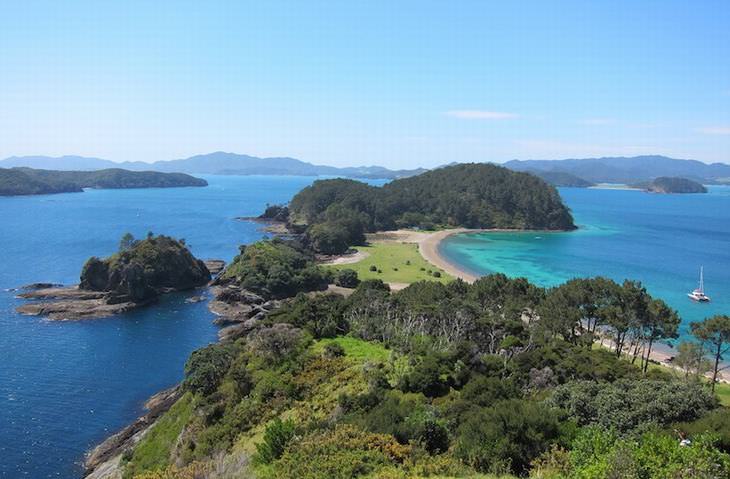 One of New Zealand's most popular tourist attractions is home to 144 islands, many secluded smaller bays and some stunning sandy beaches. Marine life is abundant in the Bay of Islands, with whales, penguins, dolphins and big marlin all present in large numbers. Sailing yachts gather in the bay when there's a fleet of them on a world cruise, and international sport fishermen also love it. In addition, the bay was the very first part of New Zealand settled by Europeans.
7. Bay of Kotor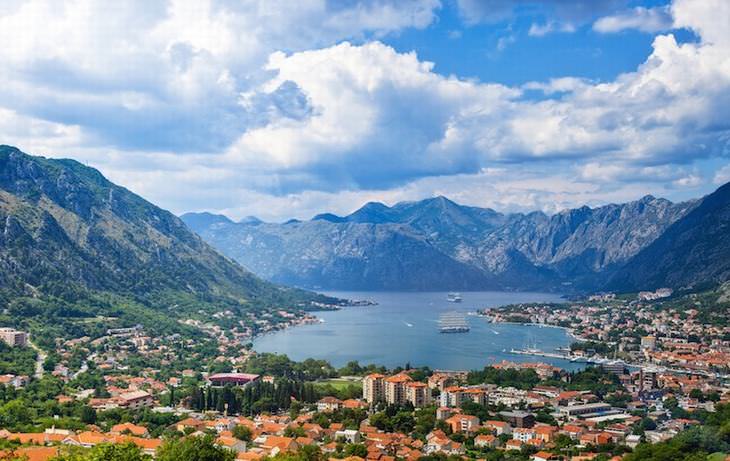 Although it is often called a fjord, the Montenegrin Bay of Kotor is actually a submerged river canyon. It is without a doubt one of the most beautiful bays in the whole of Europe, if not the most beautiful. Its shores are lined with numerous beaches, tourist resorts, and picturesque towns.
6. Phang Nga Bay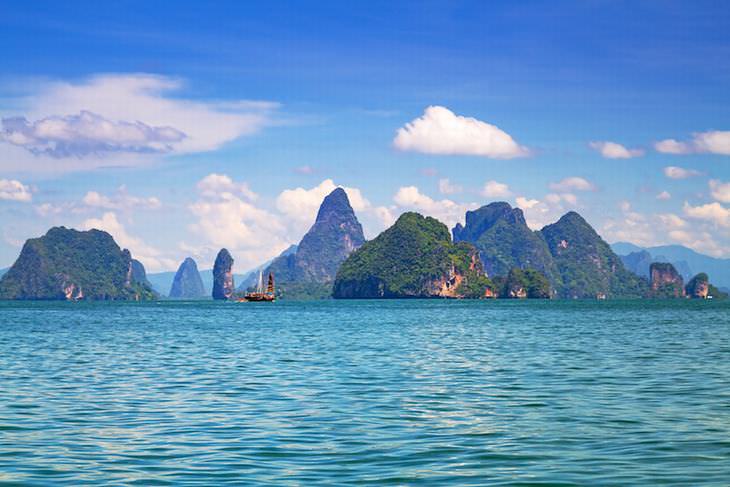 Beautiful caves, aquatic grottoes and limestone islands abound in Phang Nga Bay, which is located a mere 60 miles away from the island of Phuket. Some of the islands tower nearly 1,000 feet over the bay, and Ko Ping Kan is the most famous of all. In fact, it's often referred to as James Bond Island due to it being featured in the Bond movie, The Man with the Golden Gun. Sea kayaks are a popular way of seeing the bay, because they represent the only way of getting inside the grottoes and caves.
5. Victoria Harbor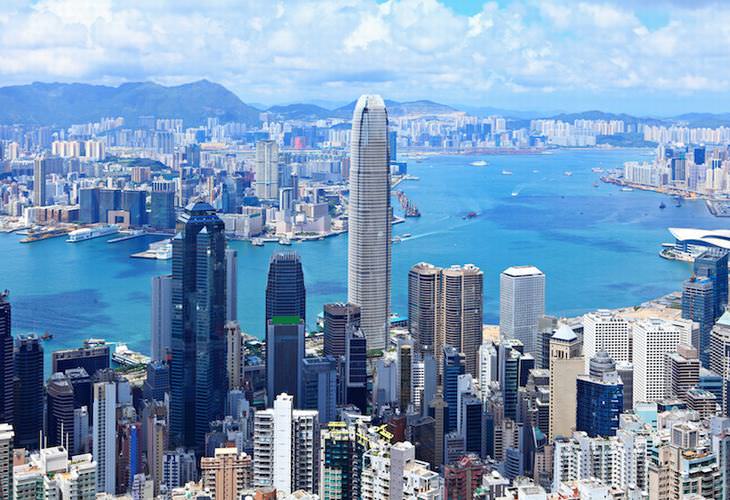 Victoria Harbor is the instantly-recognizable, skyscraper-lined bay that defines Hong Kong. It's one of the deepest container ports in the entire world, as well as one of the busiest harbors, with hundreds of ferries, junks and speedboats making their way up and down the shore. Take a trip on the Star Ferry for the very best view of the harbor.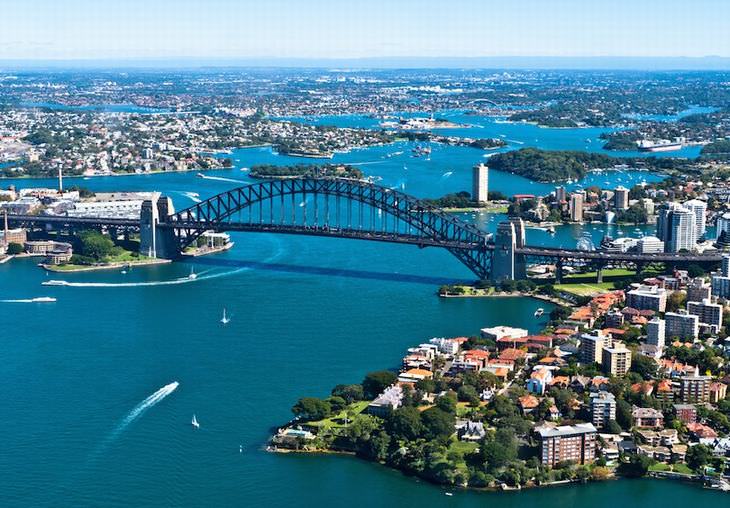 Sydney's amazing natural harbor is one of the city's features that contributes greatly to its scenic beauty. Port Jackson has hundreds upon hundreds of bays, coves, beaches, and waterways, and it's also home to the Sydney Opera House and the Sydney Harbor Bridge.
3. San Francisco Bay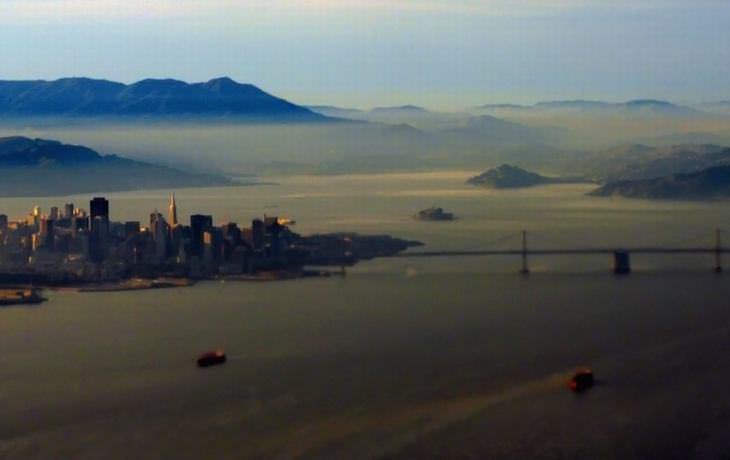 Situated along America's Californian coast, San Francisco Bay, which is also known as the Bay Area, is home to 8 million residents. San Francisco is the bay's financial center, and San Jose is its most populous city. One of the bay's highlights is Alcatraz, the almost impenetrable prison which was used until 1963, and yet another is the Golden Gate Bridge, which straddles the bay and welcomes people into San Francisco.
2. Guanabara Bay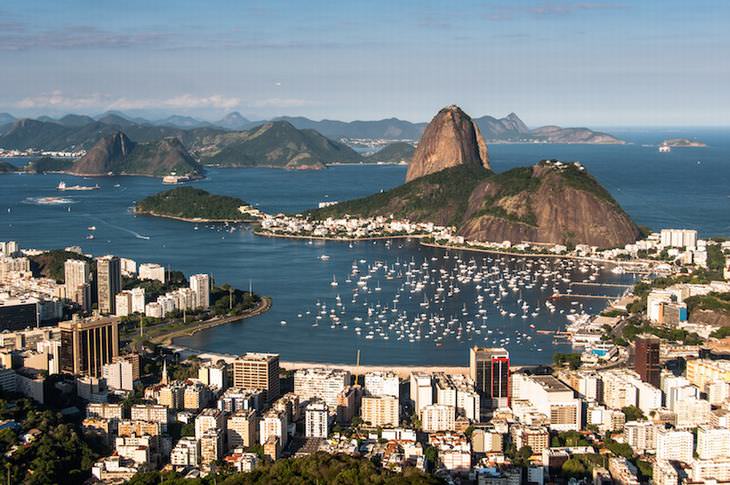 Rio de Janeiro's iconic bay is surrounded by tropical forests, beaches, strangely-shaped rocks, and the towering Serro do Marl Mountains. It was discovered on New Year's Day in the year 1502 by the Portuguese explorer Gaspar de Lemos. The name Guanabara comes from the Tupi-Guarani language.
1. Ha Long Bay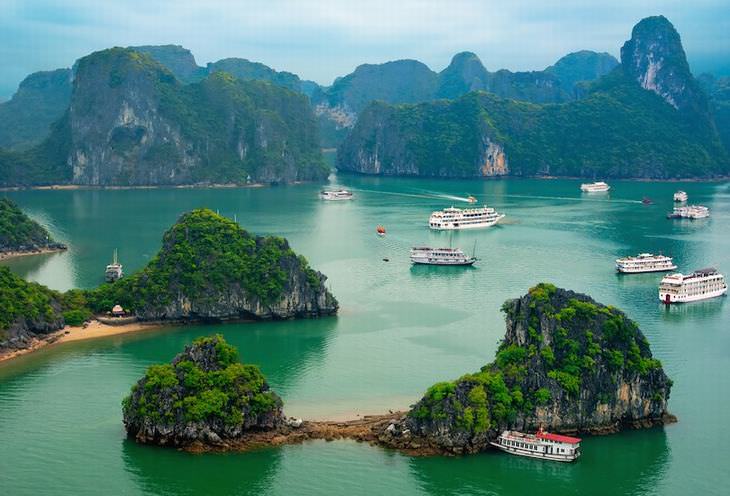 Ha Long Bay, or the "Bay of Descending Dragons" in Vietnamese, is one of the most popular tourist spots in Vietnam. It features thousands upon thousands of islands topped with thick, jungle vegetation. The seascape that these create is nothing less than spectacular, and some are even hollow. Others still have their own lakes and support floating villages of fishermen.