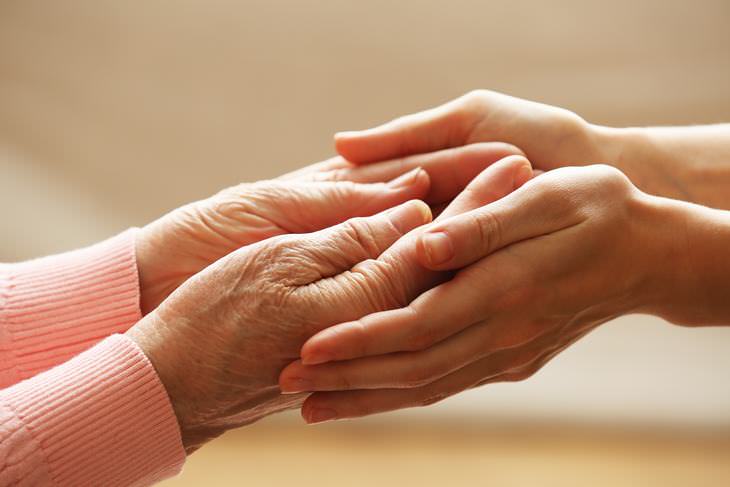 William Shakespeare, Sonnet 73
That time of year thou may'st in me behold
When yellow leaves, or none, or few, do hang
Upon those boughs which shake against the cold,
Bare ruin'd choirs, where late the sweet birds sang.
In me thou see'st the twilight of such day,
As after sunset fadeth in the west,
Which by-and-by black night doth take away,
Death's second self, that seals up all in rest.
In me thou see'st the glowing of such fire
That on the ashes of his youth doth lie,
As the death-bed whereon it must expire
Consum'd with that which it was nourish'd by.
This thou perceivest, which makes thy love more strong,
To love that well which thou must leave ere long.
Summary: This is the third of four consecutive sonnets about aging. It is a firm favorite among anthologists and sonnet fans. The gist of this poem can be summed up by Don Paterson in Reading Shakespeare's Sonnets: "The more decrepit I look, the more you'll love me, as this reminds you that I'll be gone before you are."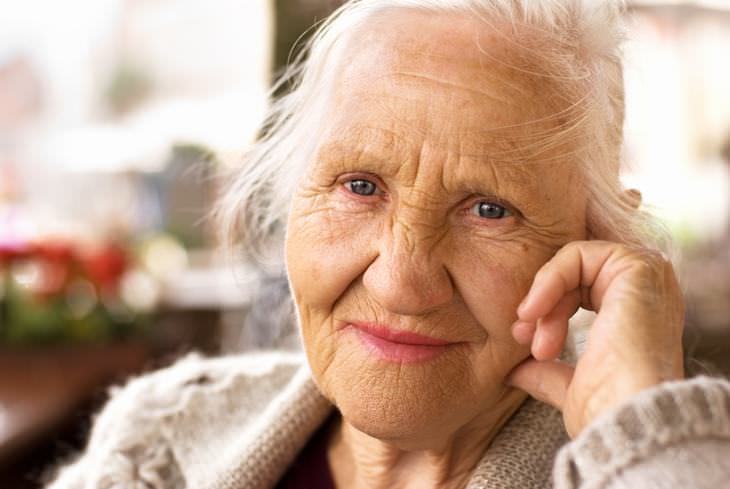 Samuel Taylor Coleridge, Youth and Age
Verse, a breeze mid blossoms straying,
Where Hope clung feeding, like a bee—
Both were mine! Life went a-maying
With Nature, Hope, and Poesy,
When I was young!
When I was young?—Ah, woful When!
Ah! for the change 'twixt Now and Then!
This breathing house not built with hands,
This body that does me grievous wrong,
O'er aery cliffs and glittering sands,
How lightly then it flashed along:—
Like those trim skiffs, unknown of yore,
On winding lakes and rivers wide,
That ask no aid of sail or oar,
That fear no spite of wind or tide!
Nought cared this body for wind or weather
When Youth and I lived in't together.
Flowers are lovely; Love is flower-like;
Friendship is a sheltering tree;
O! the joys, that came down shower-like,
Of Friendship, Love, and Liberty,
Ere I was old!
Ere I was old? Ah woful Ere,
Which tells me, Youth's no longer here!
O Youth! for years so many and sweet,
'Tis known, that Thou and I were one,
I'll think it but a fond conceit—
It cannot be that Thou art gone!
Thy vesper-bell hath not yet toll'd:—
And thou wert aye a masker bold!
What strange disguise hast now put on,
To make believe, that thou are gone?
I see these locks in silvery slips,
This drooping gait, this altered size:
But Spring-tide blossoms on thy lips,
And tears take sunshine from thine eyes!
Life is but thought: so think I will
That Youth and I are house-mates still.
Dew-drops are the gems of morning,
But the tears of mournful eve!
Where no hope is, life's a warning
That only serves to make us grieve,
When we are old:
That only serves to make us grieve
With oft and tedious taking-leave,
Like some poor nigh-related guest,
That may not rudely be dismist;
Yet hath outstay'd his welcome while,
And tells the jest without the smile.
Summary: This poem can be summed up with the following quote: "You are as old as you feel", thus making it a more upbeat poem about growing old - in comparison to others included on this list. It reminds us that if we remain young in mind then we are young, no matter if our bodies may be growing older.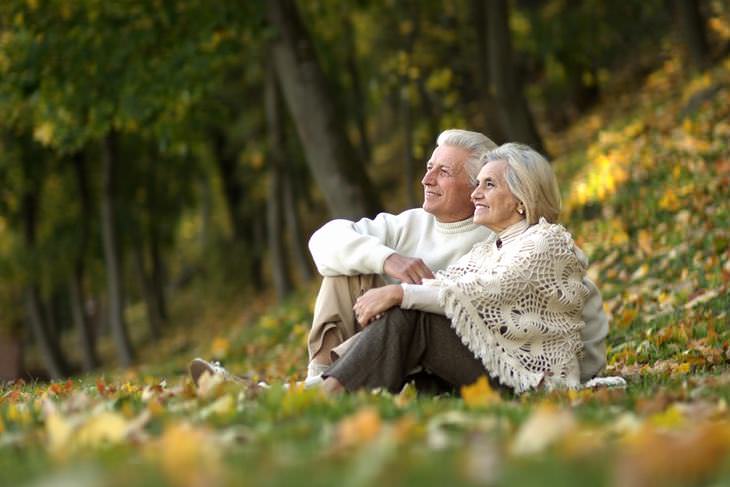 Matthew Arnold, 'Growing Old
What is it to grow old?
Is it to lose the glory of the form,
The luster of the eye?
Is it for beauty to forego her wreath?
—Yes, but not this alone.
Is it to feel our strength—
Not our bloom only, but our strength—decay?
Is it to feel each limb
Grow stiffer, every function less exact,
Each nerve more loosely strung?
Yes, this, and more; but not
Ah, 'tis not what in youth we dreamed 'twould be!
'Tis not to have our life
Mellowed and softened as with sunset glow,
A golden day's decline.
'Tis not to see the world
As from a height, with rapt prophetic eyes,
And heart profoundly stirred;
And weep, and feel the fullness of the past,
The years that are no more.
It is to spend long days
And not once feel that we were ever young;
It is to add, immured
In the hot prison of the present, month
To month with weary pain.
It is to suffer this,
And feel but half, and feebly, what we feel.
Deep in our hidden heart
Festers the dull remembrance of a change,
But no emotion—none.
It is—last stage of all—
When we are frozen up within, and quite
The phantom of ourselves,
To hear the world applaud the hollow ghost
Which blamed the living man.
Summary: This poem was published in 1867 when Arnold was in his mid-40s. His view of growing old is rather bleak, he compares aging with a loss of any remembrance of having once been young and a gradual dissipation of all feeling.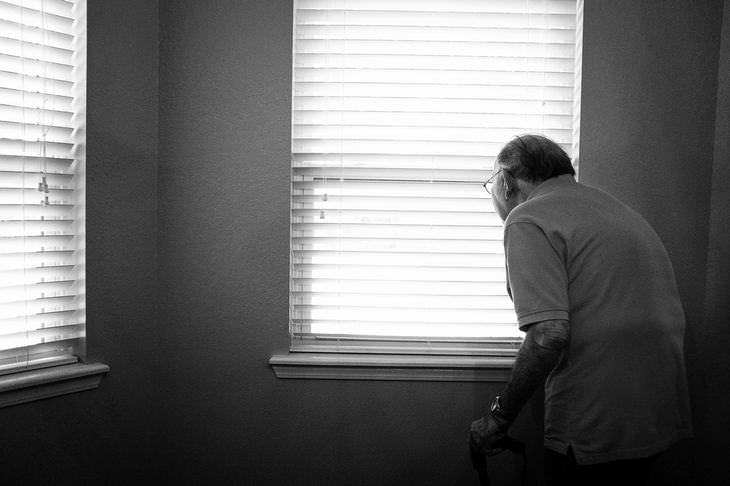 Thomas Hardy, 'I look into my glass'
I look into my glass,
And view my wasting skin,
And say, 'Would God it came to pass
My heart had shrunk as thin!'
For then I, undistrest
By hearts grown cold to me,
Could lonely wait my endless rest
With equanimity.
But Time, to make me grieve,
Part steals, lets part abide;
And shakes this fragile frame at eve
With throbbings of noontide.
Summary: This short poem shares a simple message. The speaker looks at himself in his mirror and sees his wrinkled and aging skin. He wishes that his heart was similarly weakened and reduced. The poem implies that the speaker leans to the thoughts of being a young man. The heart that beats in his aged chest is that of a young man who is still capable of feeling love, romantic longing and infatuation.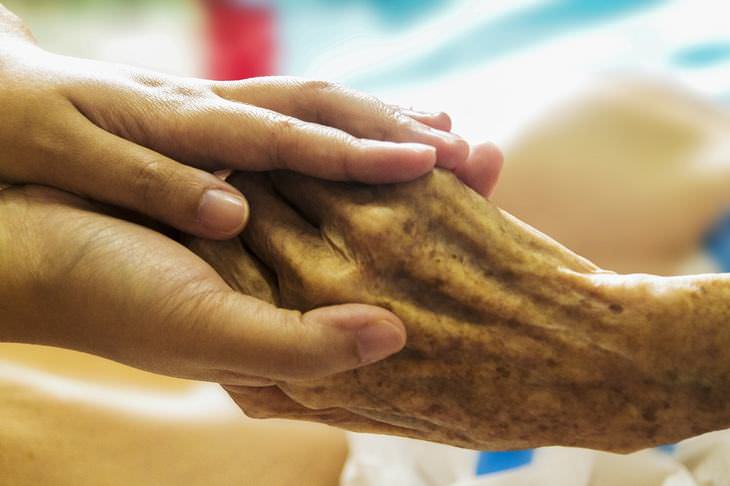 W. B. Yeats, 'The Coming of Wisdom with Time'
Though leaves are many, the root is one
Through all the lying days of my youth
I swayed my leaves and flowers in the sun
Now I may wither into the truth.
Summary: Between the years 1865 and 1939 Yeats wrote extensively about old age and growing old. In this four-line epigram it seems to prove the old adage that 'young men sow wild oats and old men grow sage'.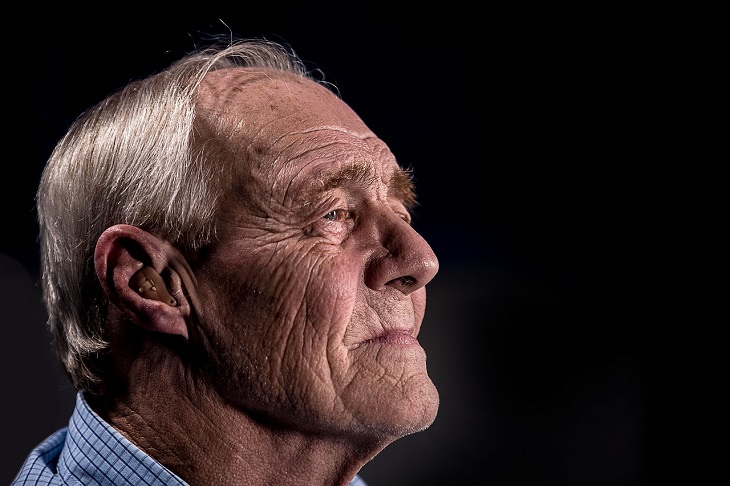 Fleur Adcock, 'Mrs Baldwin'
When I am an old woman I shall wear purple
With a red hat which doesn't go, and doesn't suit me.
And I shall spend my pension on brandy and summer gloves
And satin sandals, and say we've no money for butter.
I shall sit down on the pavement when I'm tired
And gobble up samples in shops and press alarm bells
And run my stick along the public railings
And make up for the sobriety of my youth.
I shall go out in my slippers in the rain
And pick flowers in other people's gardens
And learn to spit.
You can wear terrible shirts and grow more fat
And eat three pounds of sausages at a go
Or only bread and pickle for a week
And hoard pens and pencils and beermats and things in boxes.
But now we must have clothes that keep us dry
And pay our rent and not swear in the street
And set a good example for the children.
We must have friends to dinner and read the papers.
But maybe I ought to practice a little now?
So people who know me are not too shocked and surprised
When suddenly I am old, and start to wear purple.
Summary: Published in 2013 in his collection Glass Wings, Adcock, who is in his eighties writes of the envy that grips Mrs Baldwin upon hearing that someone else has received a cancer diagnosis, because, for some reason, she longs for death and release now that she is old. She is especially worried about losing hold - hinting at Alzheimer's. This poem offers a thought that you wouldn't normally expect to hear about old age.