1. Le Bain (1869)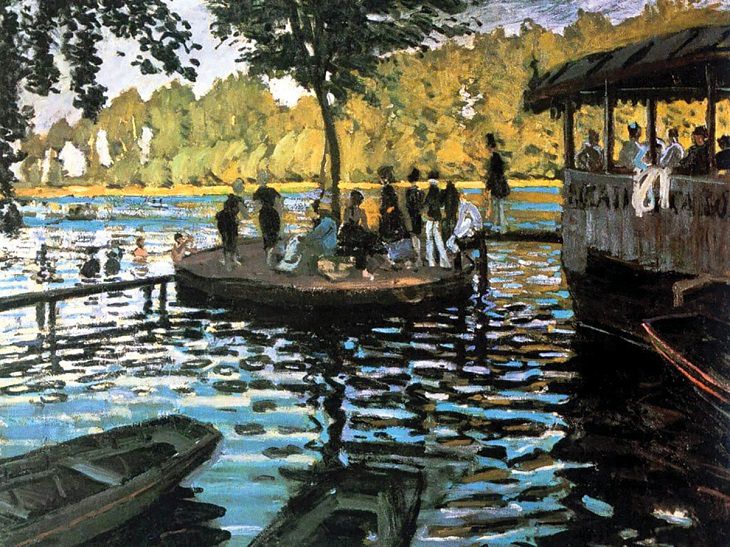 La Grenouillère was a popular middle-class boating and bathing resort. In 1869, Monet wrote "I do have a dream, a painting, the baths of La Grenouillère, for which I have made some bad sketches, but it is only a dream." The painting above and the one that can be found in the London National Gallery are more than likely one of the sketches with the original tableau having been lost. Renoir, who was close friends with Monet at the time, also wanted to do this painting.
2. Woman with a Parasol (1875)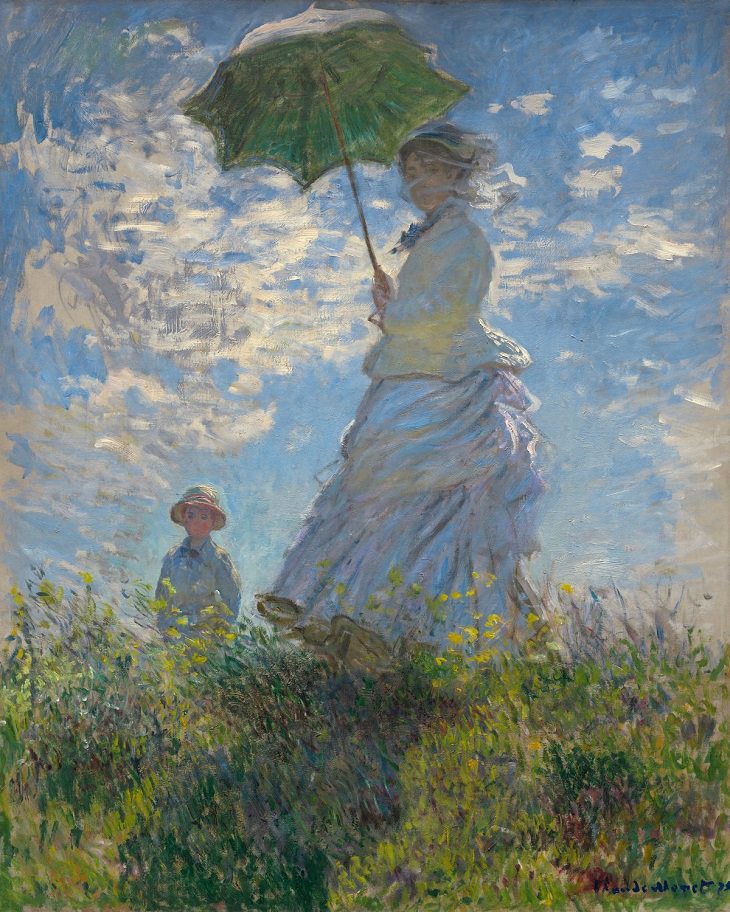 This is one of his earlier works which depicts his first wife Camille Doncieux with their elder son Jean. Camille is holding a parasol, and it seems that she has caught someone looking at her. This painting is early evidence of Monet focusing more on light and color instead of line and shape.
3. Camille or The Woman in the Green Dress (1866)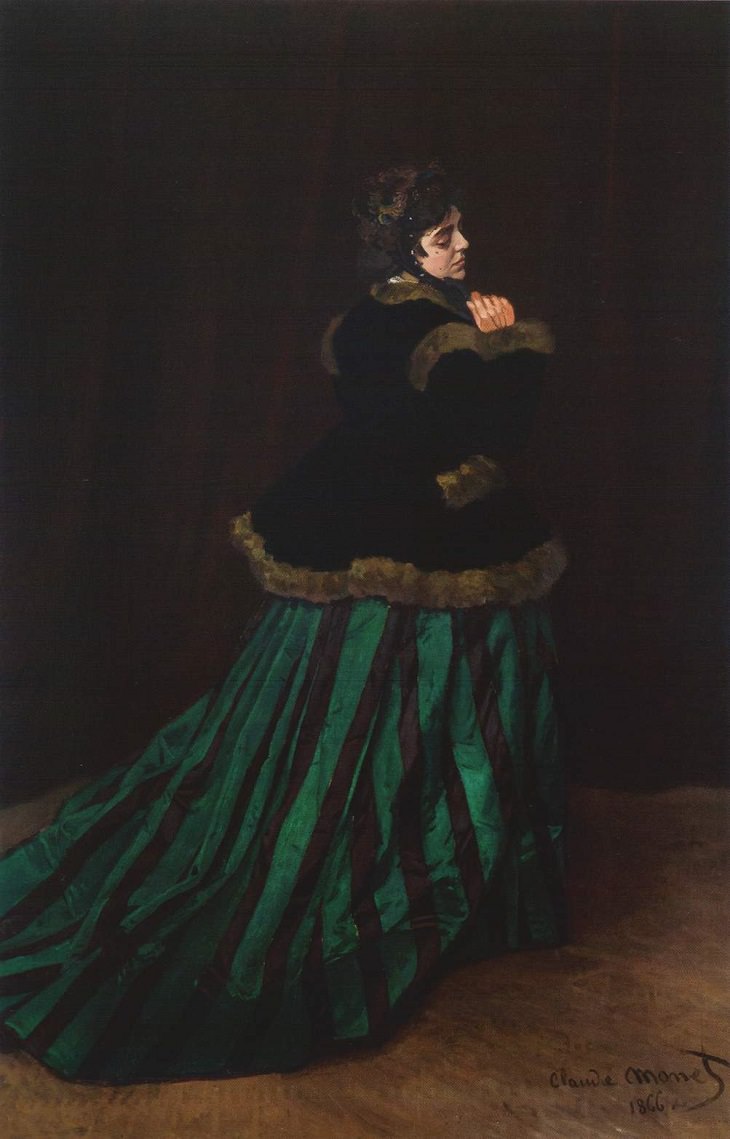 This is the painting that brought recognition to Monet. It earned Monet 800 francs, which was a huge amount for a struggling artist at that time. Once again, it features his first wife Camille Doncieux in a green dress. This painting is actually from the early period of Monet's career when he painted in realist style as opposed to Impressionist.
4. San Giorgio at Dusk (1908-1912)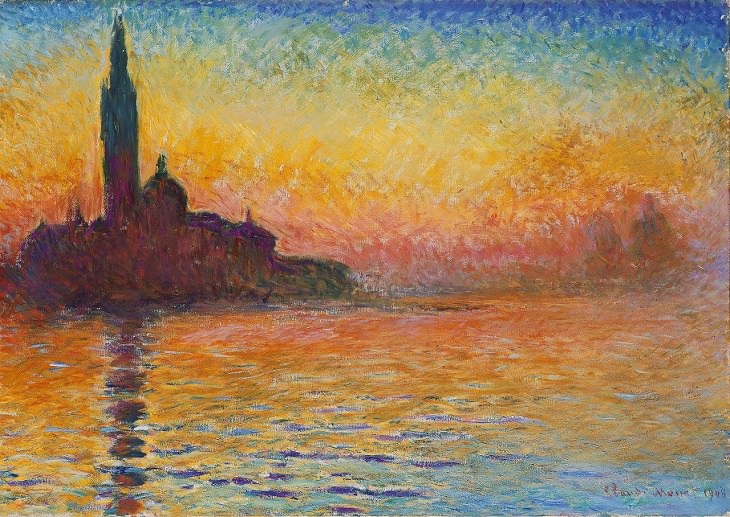 Monet didn't intend to paint anything when he took a visit to Venice in 1908 as it had already been painted by so many other artists.
However, during his stay, he was entranced by the sights in the city and he couldn't help but start painting. He began a series of preliminary works which he completed much later when he finally returned home. Among those was this painting, which is also known as Venice at Dusk and which became one of his most popular pieces. It is noted for its thin, light brushstrokes, and masterful depiction of light and the movement of water.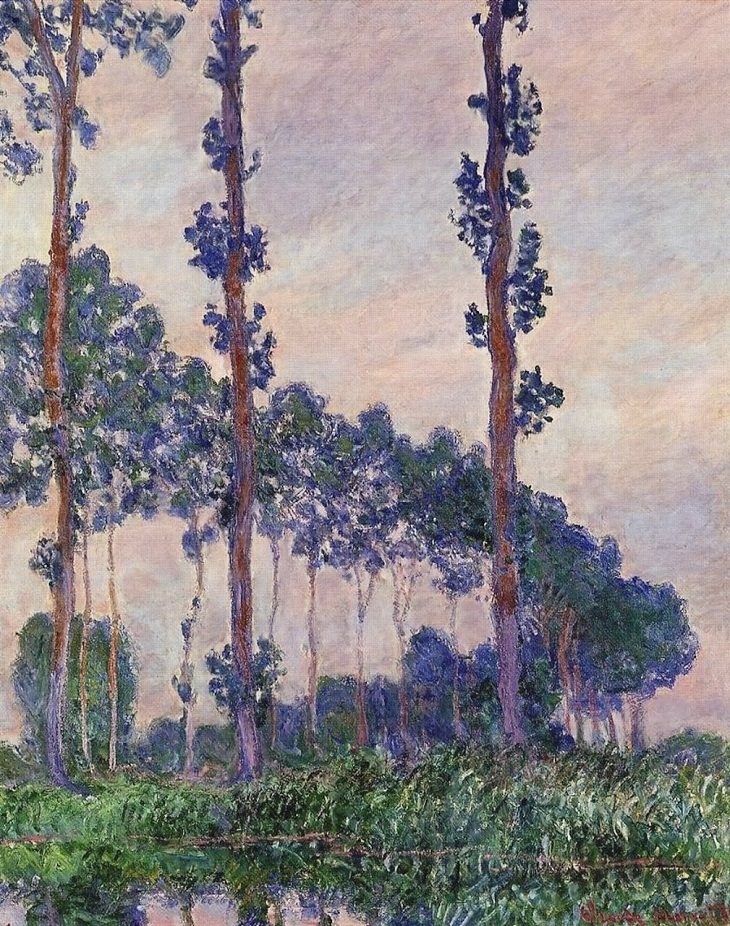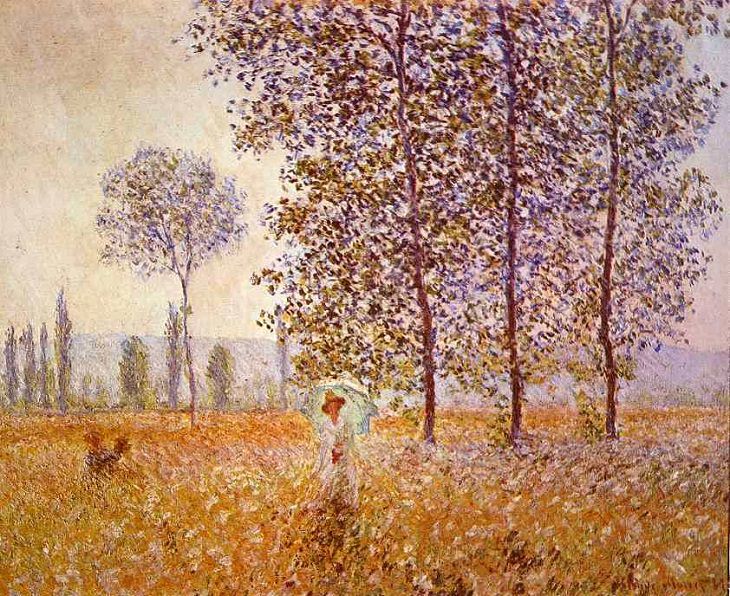 This famous series is made up of 24 paintings of magnificent trees along the banks of the Epte River, a few kilometers upstream from Monet's home. A floating painting studio was tied in place, and he reached there by using a small boat. However, before he had the chance to finish, the town wanted to sell the trees, so in order to continue, Monet bought the trees and sold them on after he had finished painting.
6. Houses of Parliament Series (1900-1905)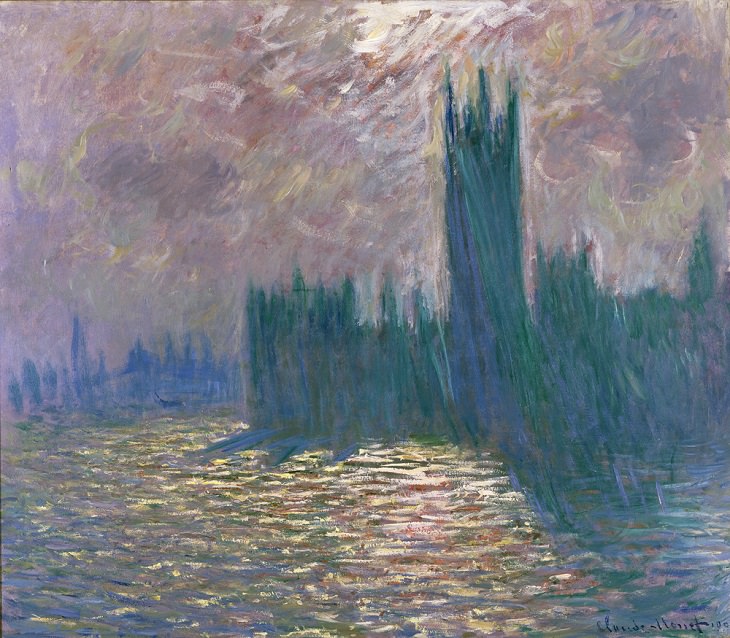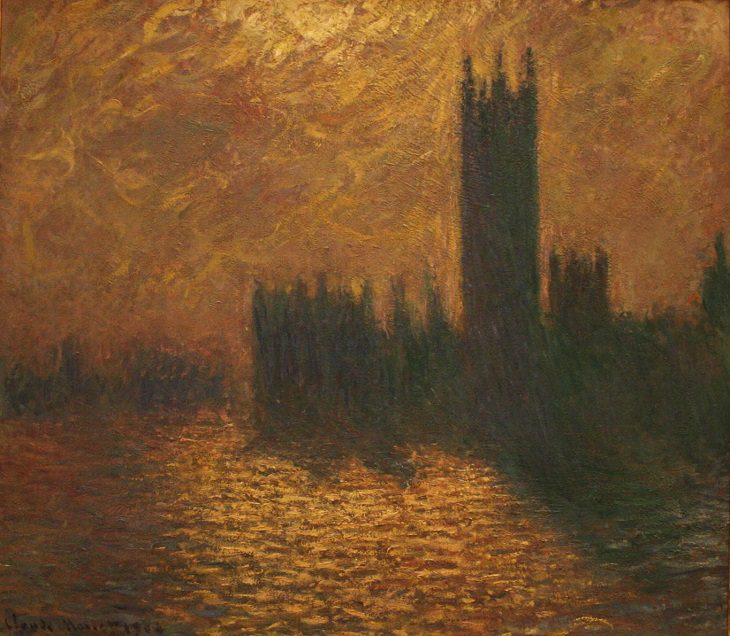 During his stays in London in the above time period, Monet painted this series whose subject is the Palace of Westminster, home of the British Parliament. All the 19 paintings in the series are the same size and depict the same scene from the same viewpoint - but they show a variety of weather conditions and times of the day. One of the paintings from the series fetched a whopping 20 million dollars at auction in 2004.
7. Haystack Series (1890-1891)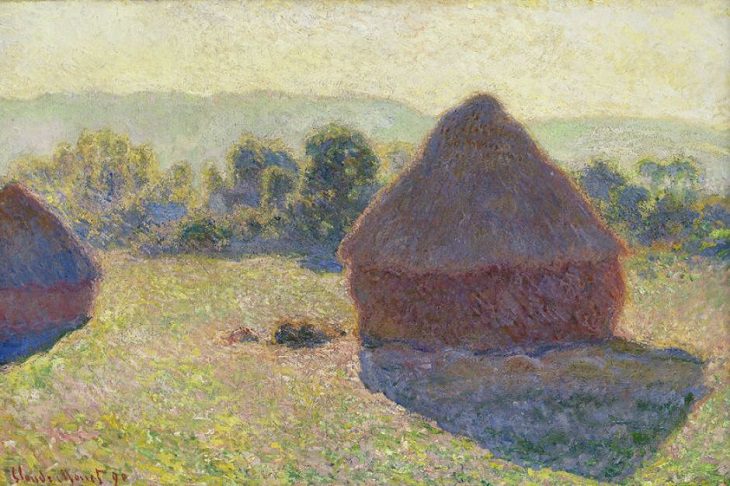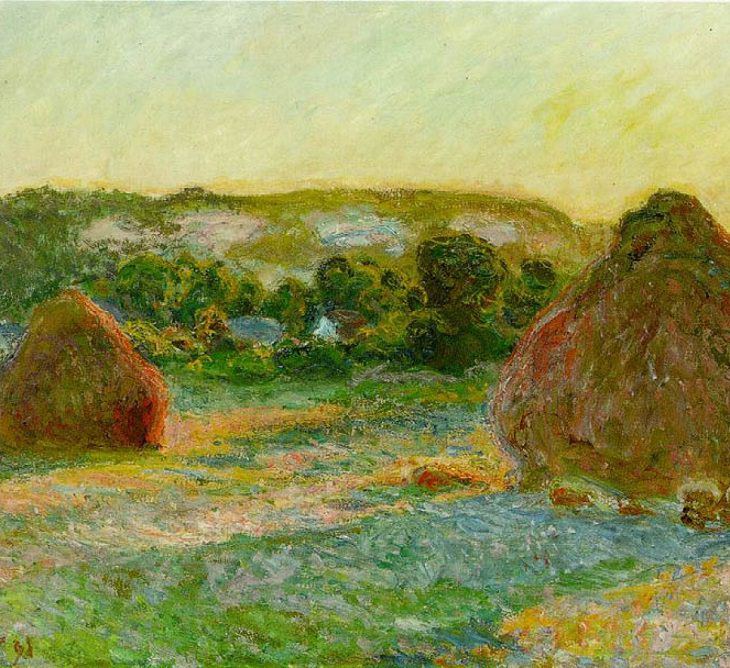 Among Monet's most notable works, the Haystacks series primarily refers to 25 paintings that were created in the above mentioned period. The subjects, as the name of the series suggests, are haystacks in the fields near Monet's home in Giverny, France. This series is famous for repeating the same scene in order to emphasize differences in perception of light across various times of days, seasons and weather.
8. Rouen Cathedral Series (1892-1893)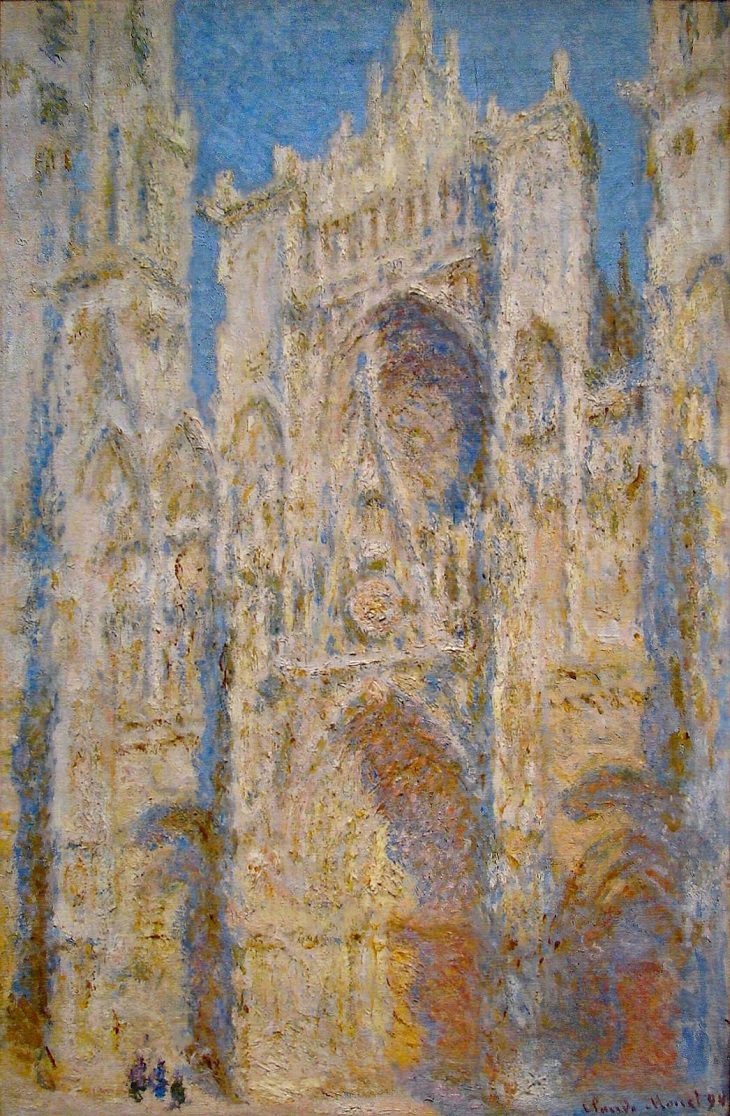 This well-known series captures the facade of Rouen Cathedral in France at different times of the day and year, showcasing its changes with varying light conditions. While studying these paintings, it has been noted that Monet broke with painting tradition by cropping the subject so that only a portion of the facade can be seen on the canvas.
Painting this series was a difficult task for Monet. He wrote, "Things don't advance very steadily, primarily because each day I discover something I hadn't seen the day before...In the end, I'm trying to do the impossible."
9. Impression, Sunrise (1872)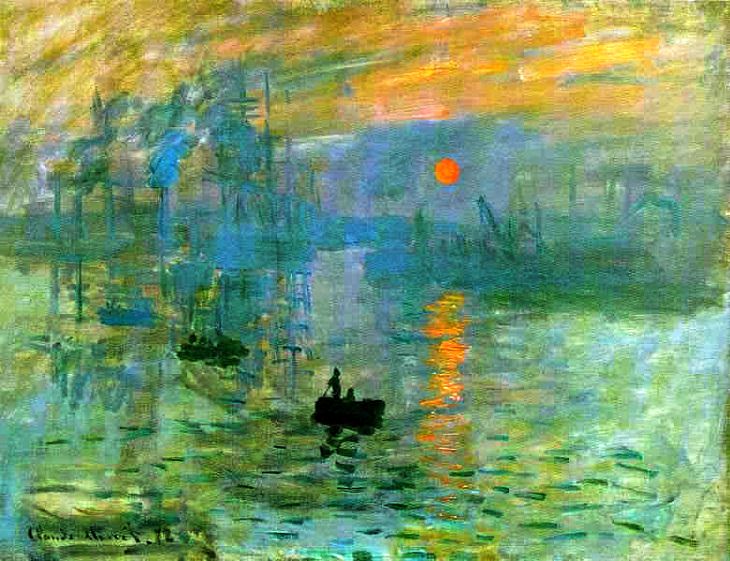 This painting is famous for giving a name to the Impressionist movement and it has now become a quintessential symbol of the movement. To begin with, it was not well taken by critics and the term Impressionist was coined in satirical fashion by Louis Leroy in which he went to the extent of saying: "Wallpaper in its embryonic state is more finished than that seascape." However, the Impressionist movement became so popular that it spread to music and literature as well.
The subject of this painting is the harbor of Le Havre in France. It's noted for its very loose brushstrokes that suggest rather than define it. Monet uses color as the main way to capture the very essence of the scene.
10. Water Lilies (Nympheas) (1896-1926)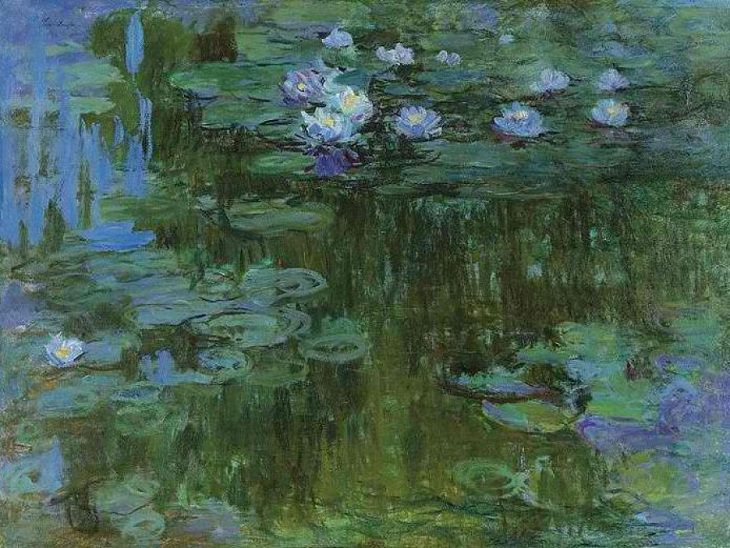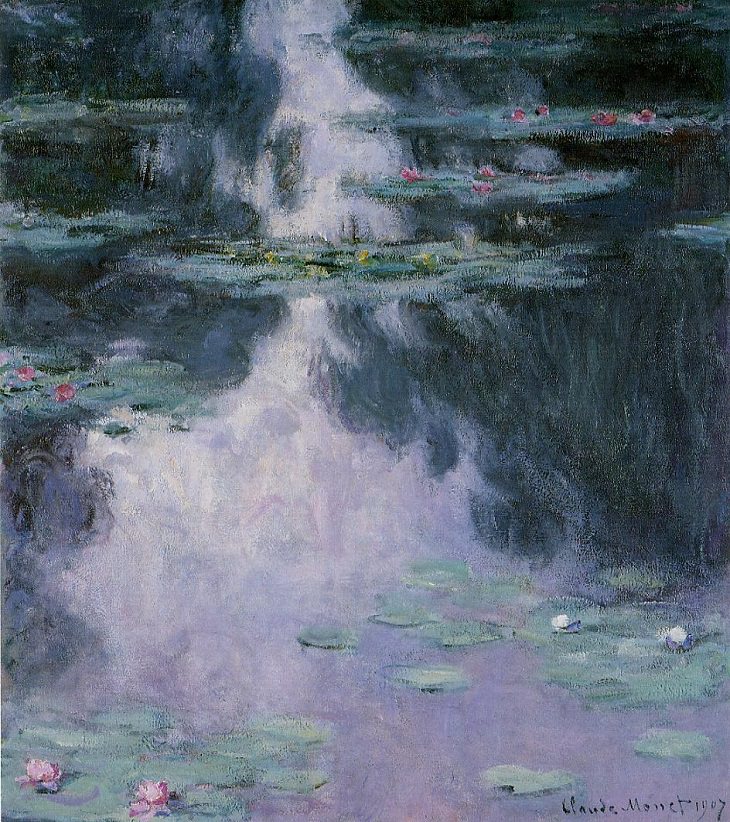 The dazzling complexity of color and light used in this series of paintings, opens our eyes to the incredible diversity of nature and to the depth and mystery of the life it sustains. An amazing thing about these pieces of art is that Monet's eyesight was badly deteriorating due to cataract when he painted most of these masterpieces.