It's difficult to say how many animals are killed on the roads each year, but it's estimated that up to 1 million animals are killed every single day on the roads of the United States alone. Luckily, efforts are being made around the world to reduce the amount of animal deaths. The first animal bridges were built in France in the 1950s, and their designs have been evolving ever since. Take a look at these 20 ingenious crossings:
1. Crab Bridge, Christmas Island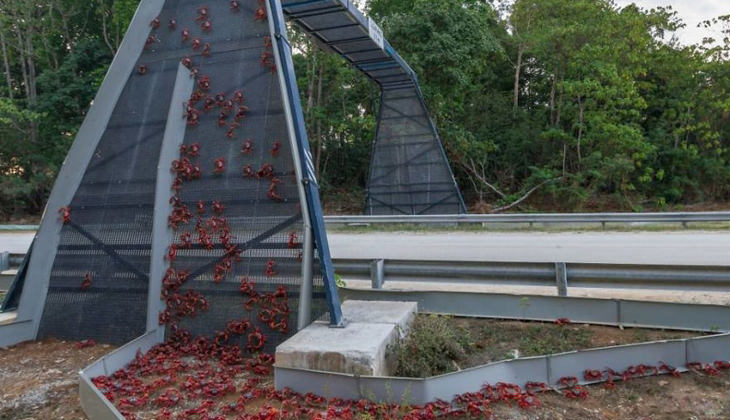 Christmas Island Red Crabs are endemic to Christmas Island, and migrate in their millions to lay their eggs each year. In order to protect the species, crab bridges have been placed across the road so they don't get crushed by cars.
2. Wildlife Crossing, Belgium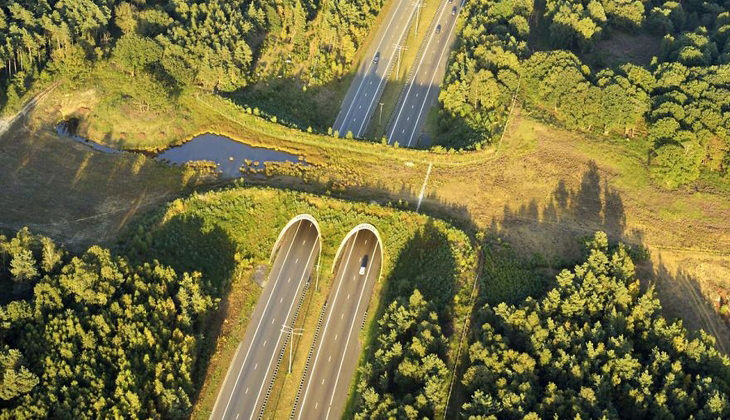 Belgium isn't home to many large mammals, however deer and boar do roam wild. This is one of several wildlife crossings throughout Belgium.
3. Ecoduct, Banff National Park, Canada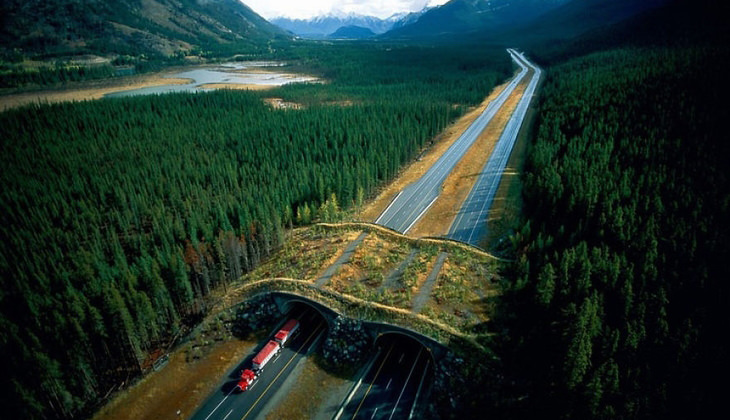 There are many different species in Banff National Park, including grizzly bears and Canadian lynxes. Luckily, they can get across the highways that cross through the park via ecoducts, allowing the wildlife to avoid the big hauler trucks that pass underneath them.
4. Autobahn Wildlife Bridge, Germany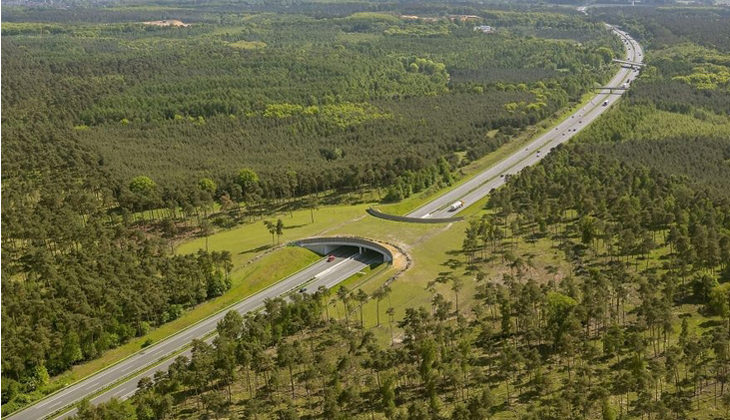 Autobahns are unrestricted German highways. Wildlife wouldn't stand a chance against oncoming cars traveling in excess of 150 mph. This bridge allows it to avoid a disaster.
5. Ecoduct, Singapore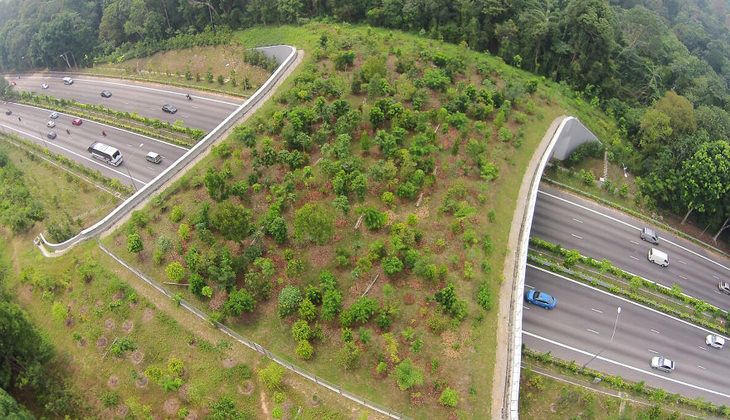 Singapore is an incredibly busy and dense country, but that hasn't stopped the government taking care of its wildlife. This massive ecoduct provides a crossing point for the diverse range of Singaporean mammals.
6. Rope bridge, Hume Freeway, Victoria, Australia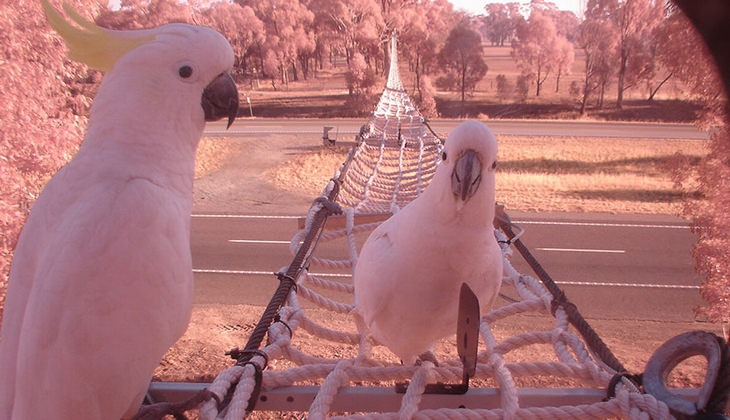 This rope bridge is credited with reviving a squirrel glider population that previously couldn't cross over the road to breed. These cockatoos were seen having a rest on the bridge, and one of them even smiled for the camera!
7. Elephant Underpass, Kenya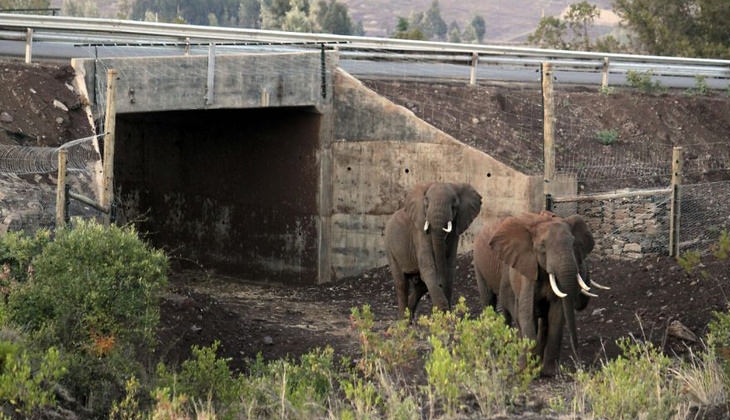 Lying under the the busy Nanyuki Meru road in northern Kenya, this underpass has allowed previously-separated elephant populations to reunite once again. It was the first underpass of its kind in the world when constructed.
8. Animal Bridge, North Brabant Province, The Netherlands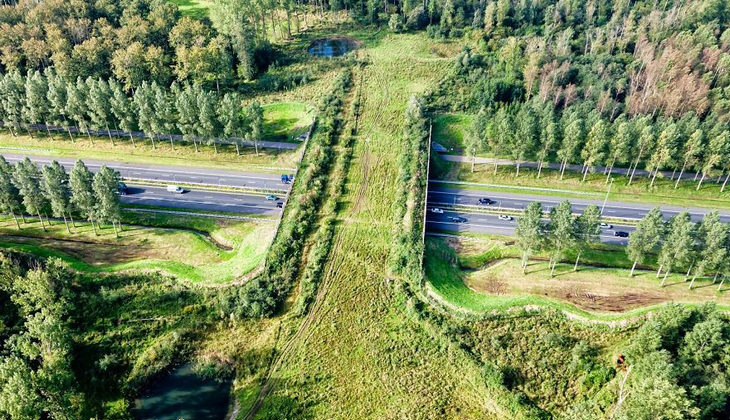 Red deer, roe deer, wild boar, badgers and foxes all call The Netherlands home, and thankfully this bridge will ensure that less of them have to deal with cars as they move back and forth.
9. Wildlife Overpass, Banff, Alberta, Canada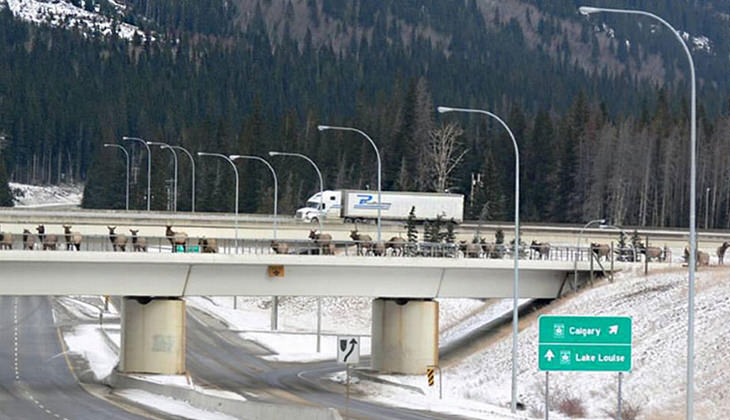 A herd of elk makes its way across one of the many wildlife bridges in Canada's Banff National park.
10. Duinpoort Ecoduct, between Zandvoort and Haarlem, The Netherlands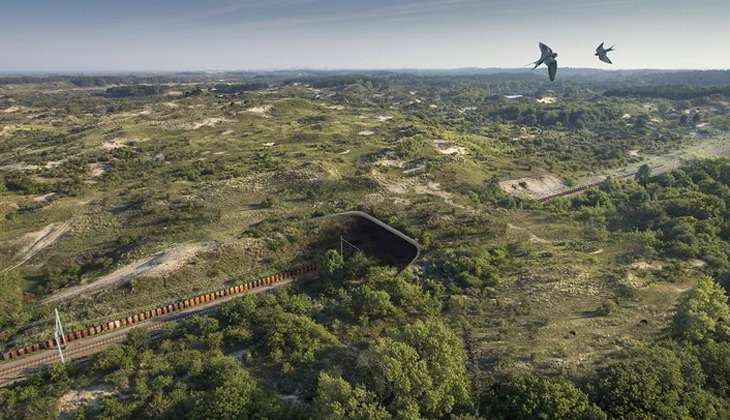 Built to link two halves of a national park divided by a railway track. Deer are the primary users.
11. Wildlife Crossing, New Jersey, USA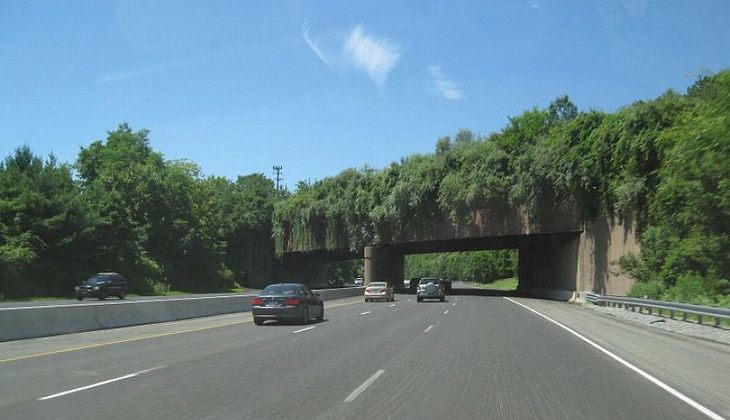 This crossing is one of only two of its kind in the entire United States. It was constructed over the Interstate 78 highway to allow for the safe passage of mule deer from one side to the other.
12. Monkey Bridge, Bahia, Brazil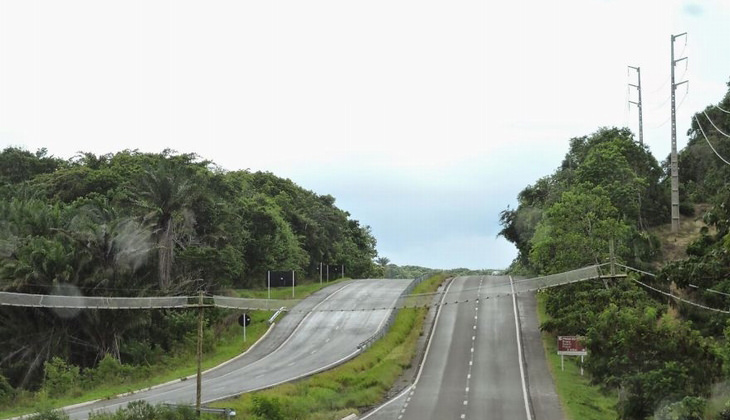 Fashioned out of rope rather than concrete, this bridge was designed to allow various species of monkey that live in the area to move between two wooded areas without the threat of oncoming cars.
13. Wildlife Overpass, Keechelus Lake, Washington State, USA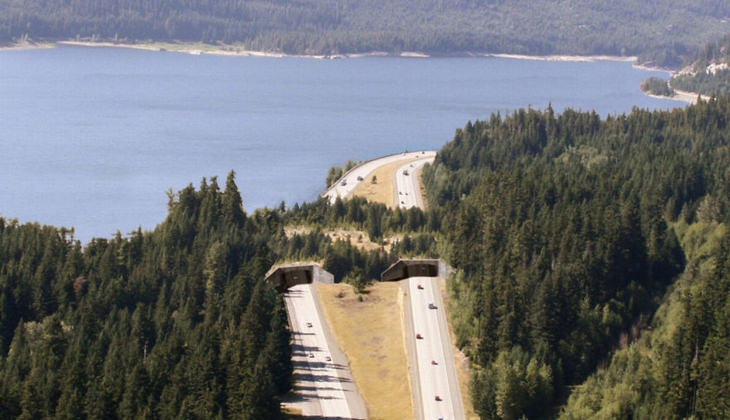 The Interstate 90 is vital to the Northwestern United States, however this busy highway has also proven lethal for the abundant wildlife in the area. Opened in 2015, bears, deer and elk are among the species that have benefited from it.
14. Underground Animal Tunnel, Finland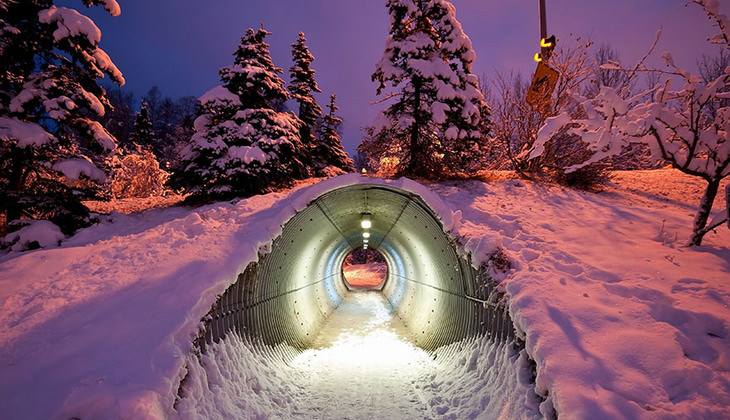 More than 90 species of mammal call Finland home, so it's no surprise that the need for a tunnel like this one arose.
15. Ecoduct, Colorado, USA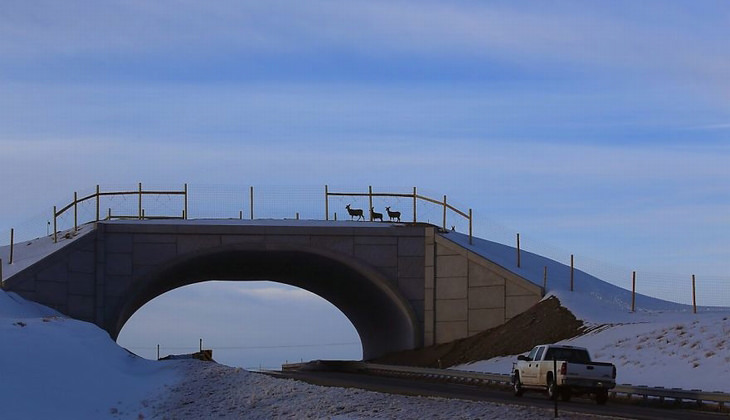 Forming part of the Southern Rocky Mountain region, Colorado is a vital habitat linkage point for various species. You can see deer crossing over the "ecoduct" in the picture.
16. Squirrel Bridge, Washington, USA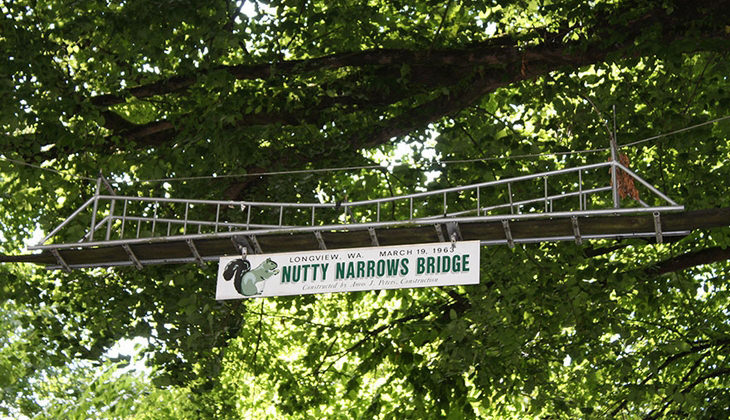 Nutty Narrows bridge is actually the narrowest bridge in the world. It was conceived by a man named Amos Peters, who decided to do something about the constant stream of squirrels meeting an unfortunate fate as they made their way across the road. The bridge can also be found in various US heritage registers and lists.
17. Animal Bridge, Montana, USA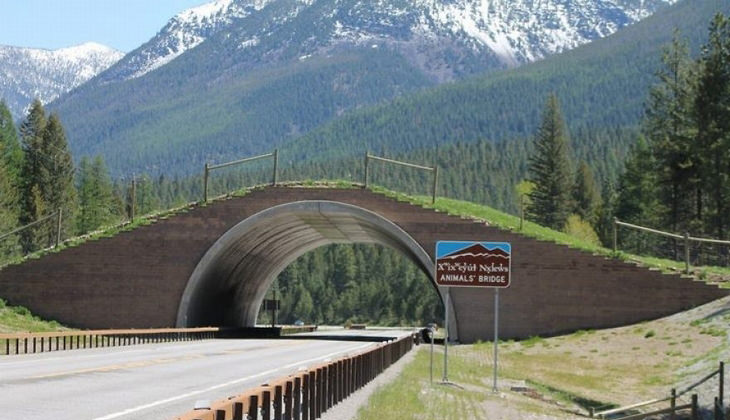 This bridge stands over the Interstate 93 near Evaro, Montana. It's located on an Indian reservation, an area inhabited by Native Americans for more than 14,000 years.
18. Cattle Underpass, Victoria, Australia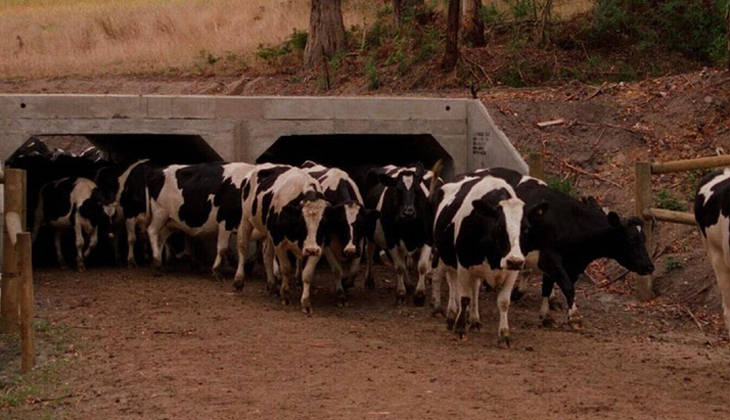 Farmers in the Australian state of Victoria can actually apply to the local government for grants to fund the construction of these underpasses. The initiative was undertaken to avert dangerous situations involving big herds of cows having to be herded over busy roads.
19. Bee Highway, Oslo, Norway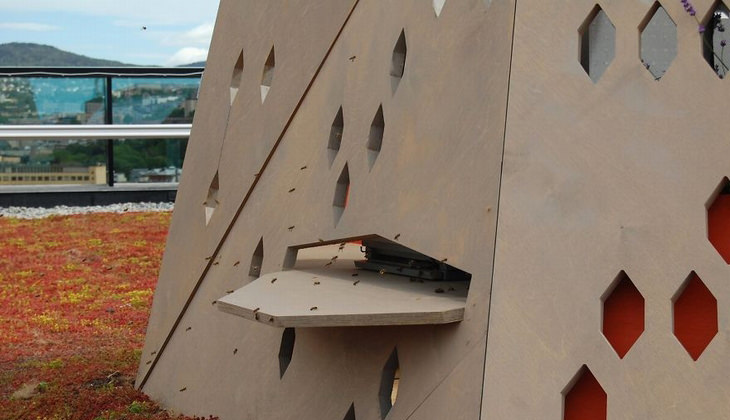 This "highway" is the first of its kind in the world. It was designed to allow for bees to pass through the Norwegian capital safely. Bees are important to the global food chain, and Norway has decided to take action - a third of the 200 wild bee species found in the country are considered endangered.
20. Amphibian Crossing, California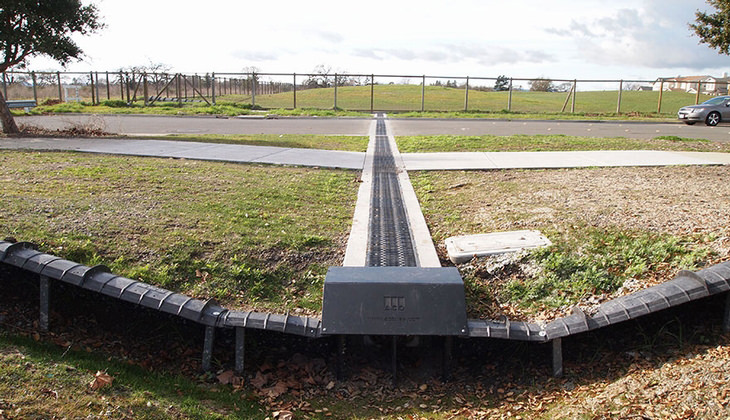 Numerous animal crossings of this kind can be found in California. Drainage culverts are known to be used by various amphibious species, such as salamanders, and these crossings allow them to gain access safely.