1 bottle semi-dry red wine, like cabernet

2 cups apple cider

1/3 cup maple syrup

1/3 cup whole cranberries

1 orange, sliced

1 apple, sliced

4 cinnamon sticks

4 star anise

1 vanilla bean, split in half

1 tablespoon whole cardamom pods

1 teaspoon whole cloves

cinnamon sticks, orange wedges, cranberries, star anise to serve
Directions
1. Combine all the ingredients in a saucepan and heat over medium to low heat.
2. Fish out the cloves, cardamom and star anise with a slotted spoon after warming the mixture up.
3. Leave to cook for 10 to 15 minutes, until slightly simmering and hot.
4. Taste the mixture and add more sweetness or spice accordingly.
5. Serve immediately in glasses filled with cinnamon sticks and orange slices.

Slow Cooker Mulled Wine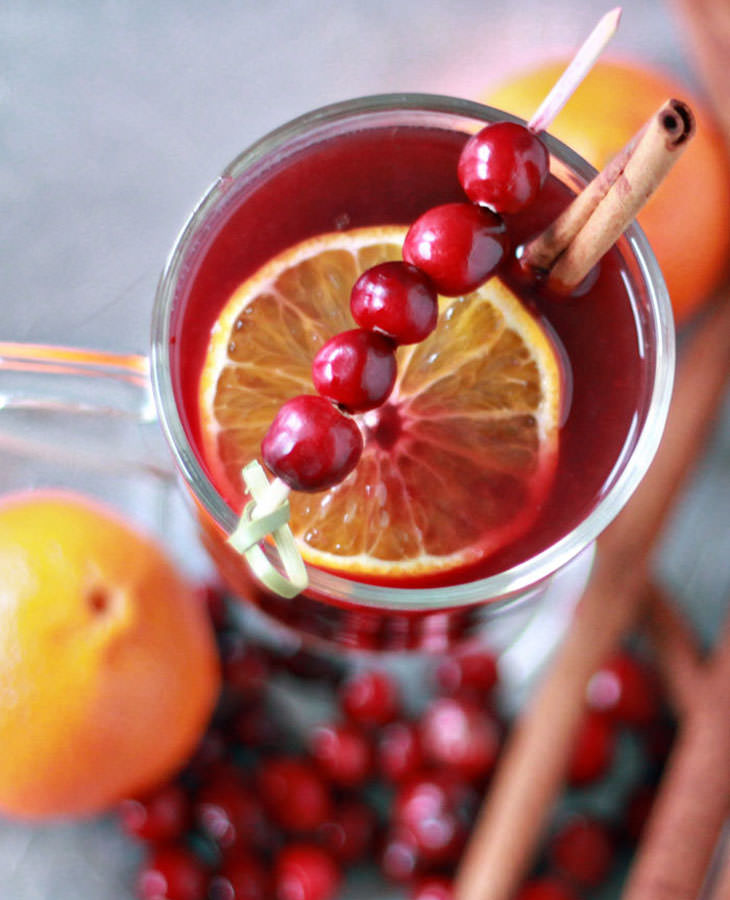 Ingredients
1 (750 ml) bottle of Merlot or other fruity red wine such as Cabernet Sauvignon or Zinfandel

2 cups orange juice

1 cup fresh or frozen whole cranberries, rinsed and picked through

1/3 cup granulated sugar plus more to taste

1 medium orange

2 tablespoons of whole cloves

2 3-inch cinnamon sticks

1/2 cup brandy

Cinnamon sticks, orange slices, and/or fresh cranberries threaded onto a cocktail pick to serve
Directions
1. Add the wine, orange juice, cranberries and sugar to a crock pot. Stir the mixture to dissolve the sugar.
2. Wash the orange thoroughly and stud it with the cloves. Stick the cloves directly into the peel pointed end first.
3. Add the clove-studded orange and cinnamon sticks to the wine.
4. Cook on low heat for 2-3 hours, or until the berries are tender. Make sure the mixture does not boil.
5. Remove the orange and cinnamon sticks, then very carefully pour the mulled wine through a mesh sieve into a large, heat-proof bowl. Using the back of a spoon, press on the cranberries to get all of the juices into the bowl.
6. Return the wine mixture to the crock pot and stir in the brandy. Add additional sugar to taste.
7. Serve the wine in mugs with a cinnamon stick, an orange slice and fresh cranberries on a cocktail pick.

Mulled White Wine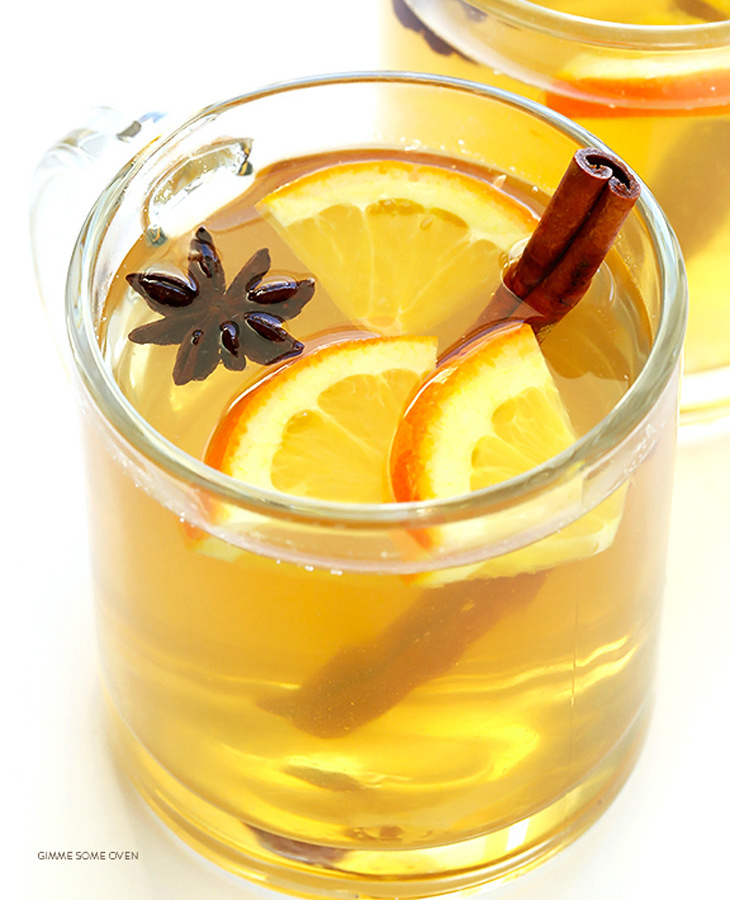 Ingredients
2 (750 ml) bottles of dry white wine

2 oranges, sliced into rounds

1/2 cup brandy (optional)

1/2 cup honey or sugar

16 whole cloves

4 cinnamon sticks

4 star anise

Citrus slices (orange, lemon and/or lime), extra cinnamon sticks, extra star anise to serve
Directions
1. Combine all the ingredients in a non-aluminum saucepan and bring to a simmer over medium-high heat.
2. Reduce the heat to medium-low, and let the wine simmer for at least 15 minutes, or a full three hours.
3. Strain and serve warm with your desired garnishes.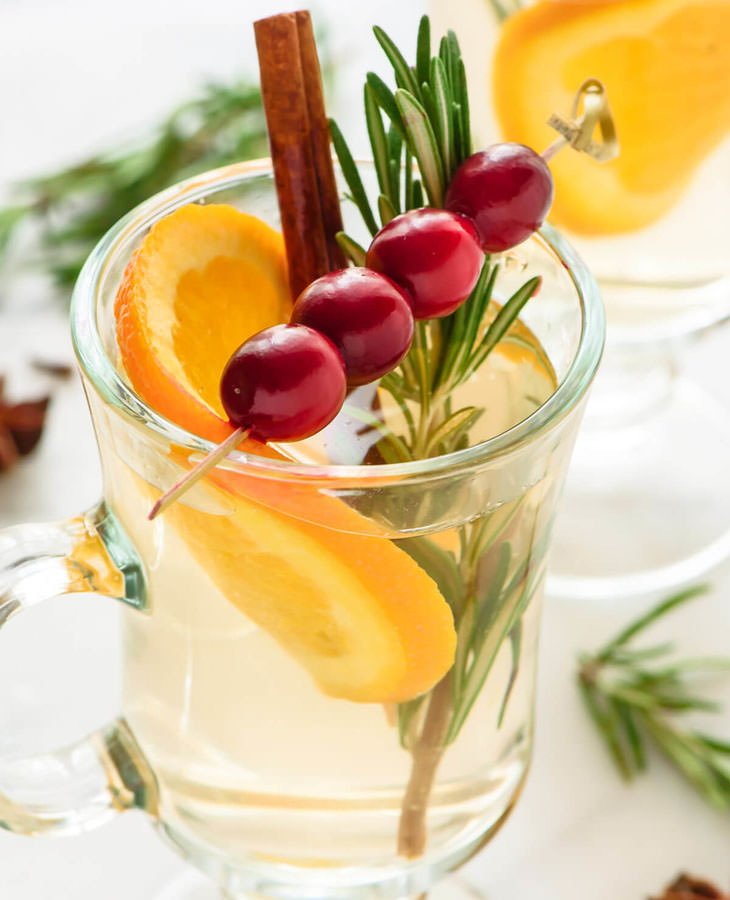 Ingredients
2 rosemary sprigs, plus additional for serving

1 cup white cranberry juice, divided

1 orange

1 (750 ml) bottle dry white wine, such as Pinot Grigio

1 cup fresh or frozen cranberries, rinsed, plus additional for serving (do not use dried)

5 whole cloves

2 cinnamon sticks

1 whole star anise pod

1/4 cup light rum

Cinnamon sticks (to serve)
Directions
1. Place the rosemary springs in the bottom of a 1.5-quart saucepan with half a cup of cranberry juice and bring to the boil.
2. Allow the mixture to boil for three minutes.
3. Strain the mixture into a 6-quart slow cooker and discard the rosemary stems.
4. With a vegetable peeler, gently scrape away the orange rind and save the orange peel. Ensure that you don't scrape off any of its white pith, as this has a bitter taste.
5. Add the peels to the slow cooker.
6. Add the remaining 1/2 cup of white cranberry juice, bottle of white wine, cranberries, cloves, cinnamon sticks and star anise.
7. Cook on low heat for one hour until warm.
8. Stir in the rum and serve warm, garnished with additional rosemary, cranberries and cinnamon sticks.
Red Wine Hot Chocolate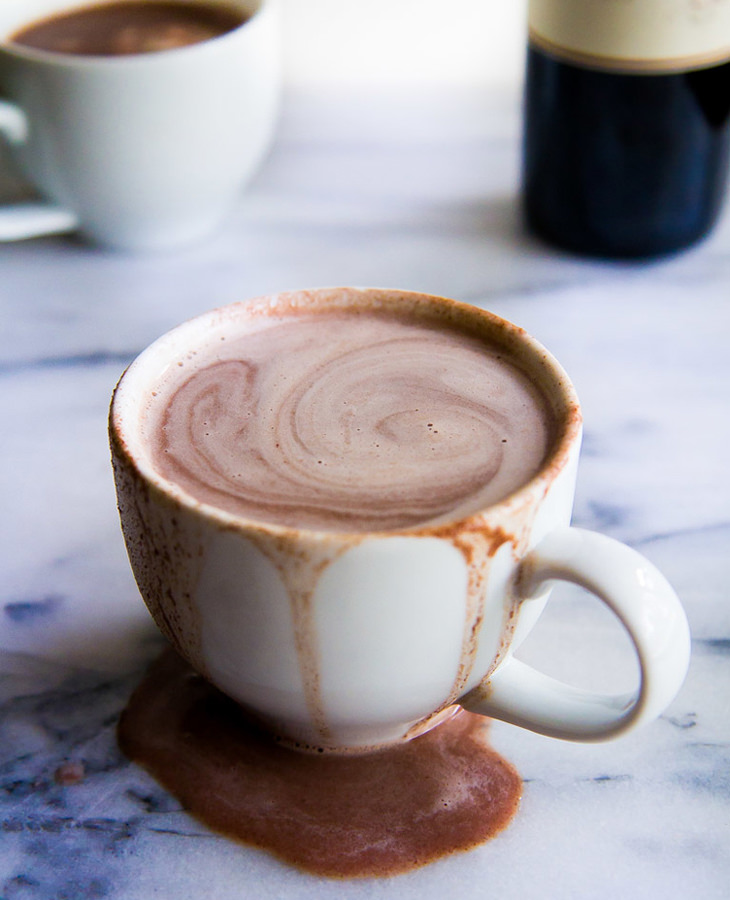 Ingredients
1 1/2 cups milk

1 cup red wine

1/3 cup dark chocolate chunks

Coconut whipped cream (optional)
Directions
1. Combine the milk and chocolate chunks in a saucepan and place over medium heat.
2. Whisk constantly until the chocolate melts into the milk and the mixture takes on a thick, creamy consistency.
3. Pour in the red wine and head until everything is hot.
4. Pour into two mugs or 6-8 smaller glasses and top with coconut whipped cream to serve.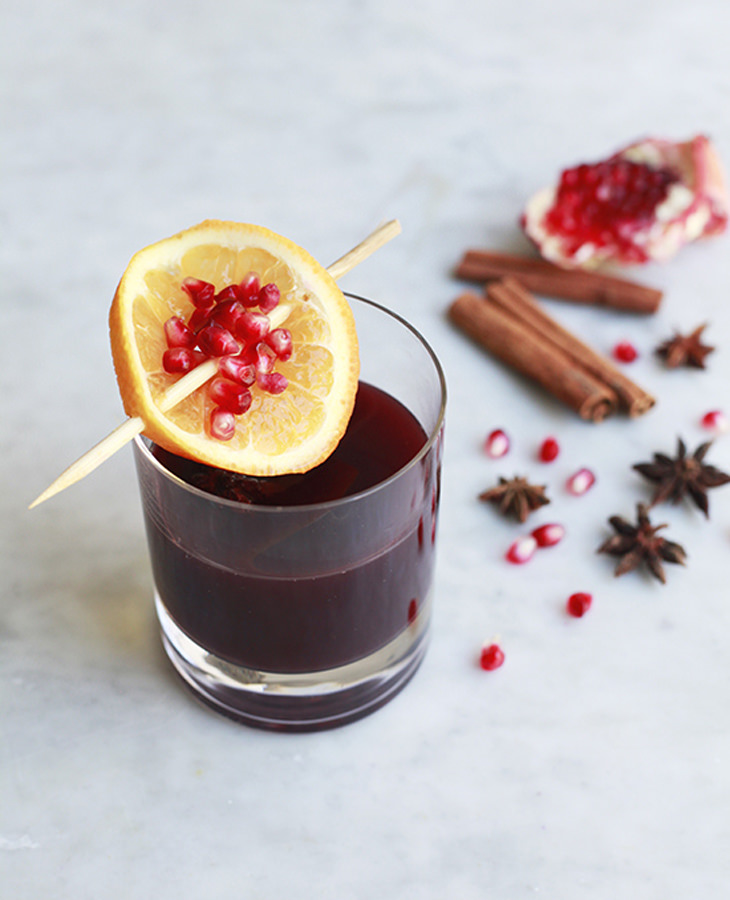 Ingredients
Directions
1. Combine the wine, orange juice, pomegranate juice and honey in a large pot and bring to a low simmer on medium heat.
2. Add the cinnamon sticks, cloves, star anise and one of the sliced oranges.
3. Heat the mixture over low heat for an hour, ensuring that it does not boil.
4. Serve the wine in cups and garnish with orange slices and pomegranate seeds.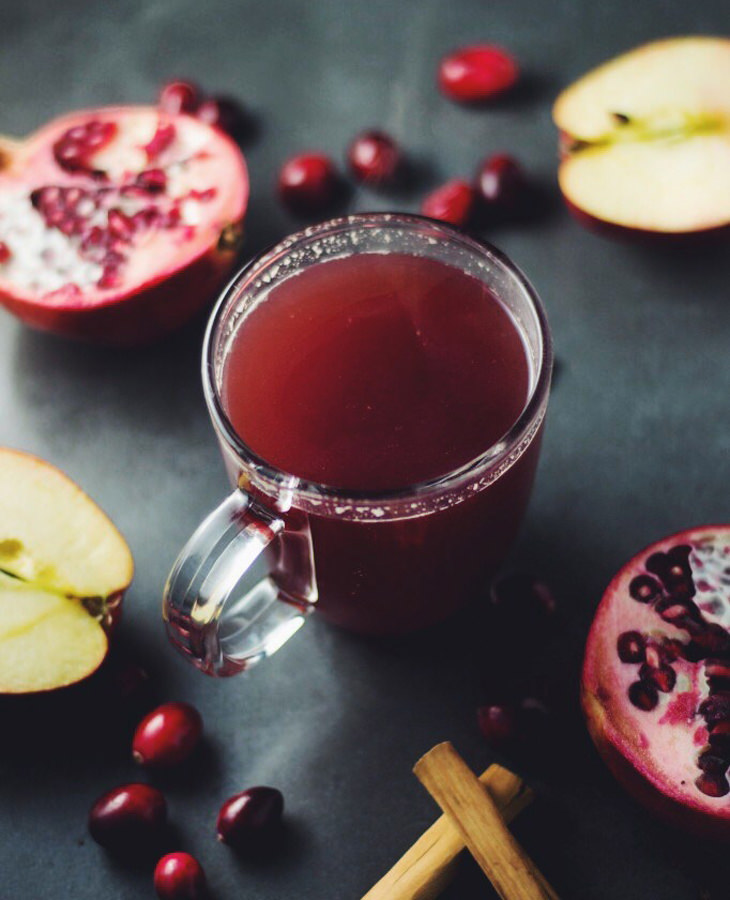 Ingredients
400 ml apple juice

300 ml pomegranate juice

300 ml cranberry juice

1 cinnamon stick

3 cloves
Directions
1. Simmer all the ingredients together for approximately 10 minutes to allow the flavors to infuse.
2. Strain the juice and discard the leftover spices.
3. Serve hot.
Content and Image Source: Greatist