I have to say, this art I am about to share with you is funny, uplifting, profound and extraordinarily beautiful. These clever photographs are the combined work of Candian-Italian Tony Luciani and his 91 year old mother.
Tony does the camera work, the technical stuff. But his mother, a sufferer from dementia, is the one that brings everything to life. She is the one that provides the zip, the energy, the humor and the pathos of the artwork. She turns her son's talent into little masterpieces that provoke all kinds of responses from our souls. Have a deep look at these wonderful images of age and youth, and just see what reactions strike you.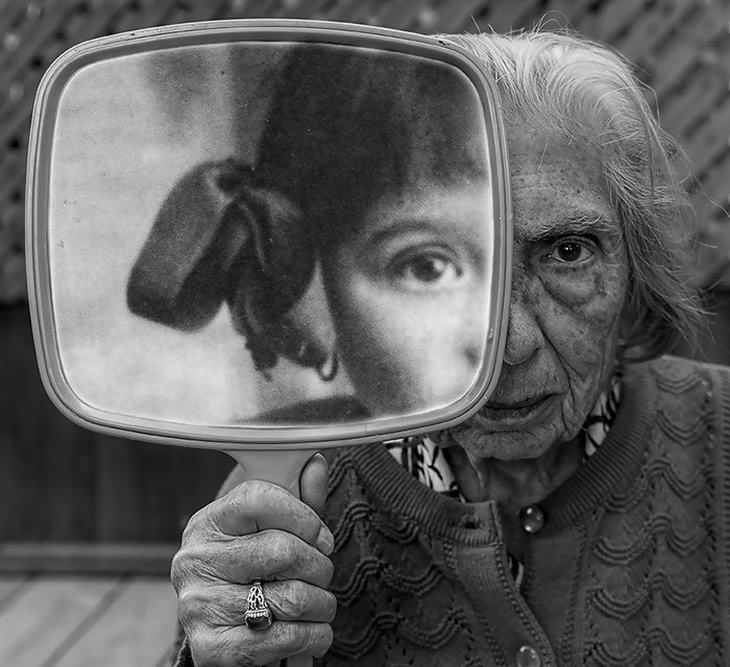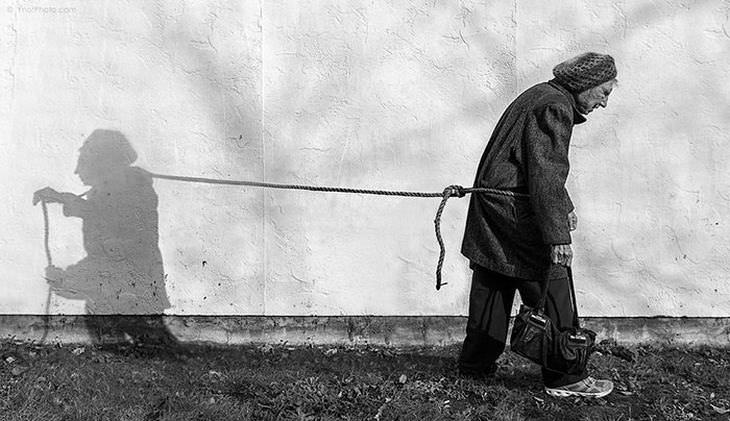 Tony began his art career as a painter who had only used his camera to provide photographic material, which he would later base his paintings upon. This all changed for him in 2013, when he finally bought a high quality DSLR camera. At that point, he began to realize the stunning potential of what he had been neglecting, something that would have a more personal echo a year later.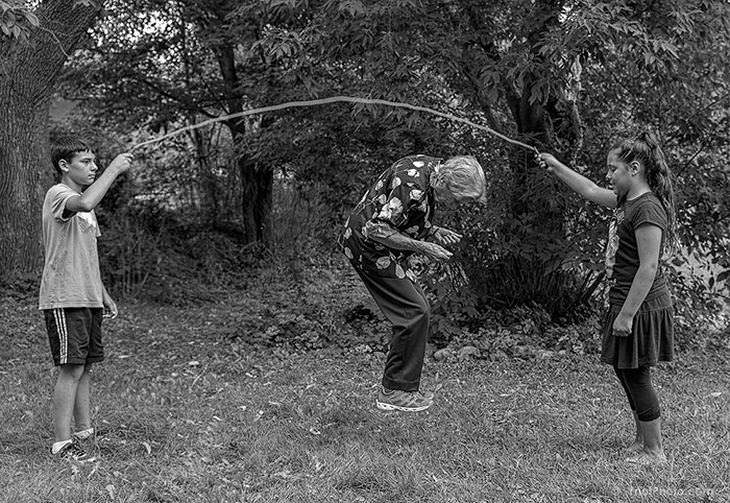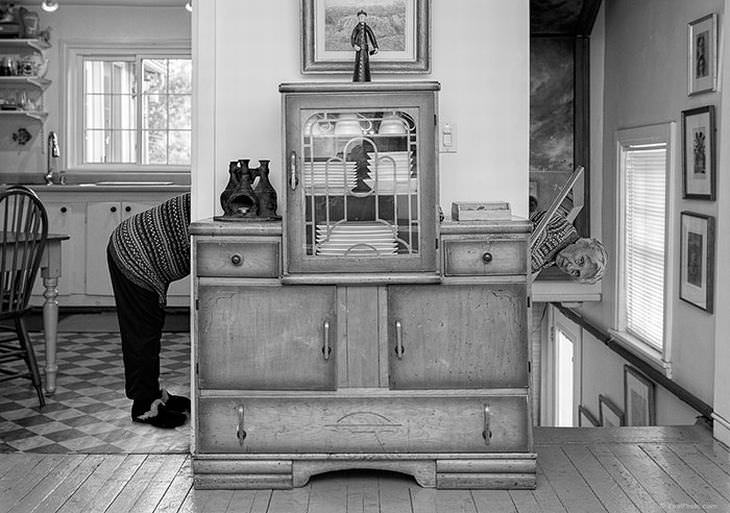 In 2014 his aged mother's situation grew grave. Aged 90 she was increasingly unable to live her life independently. So, taking on the duties she would now be relinquishing, Tony started doing the cooking, the cleaning and becoming his mother's full time caretaker. Watching her descend so drastically like this affected Tony profoundly. But he had an idea...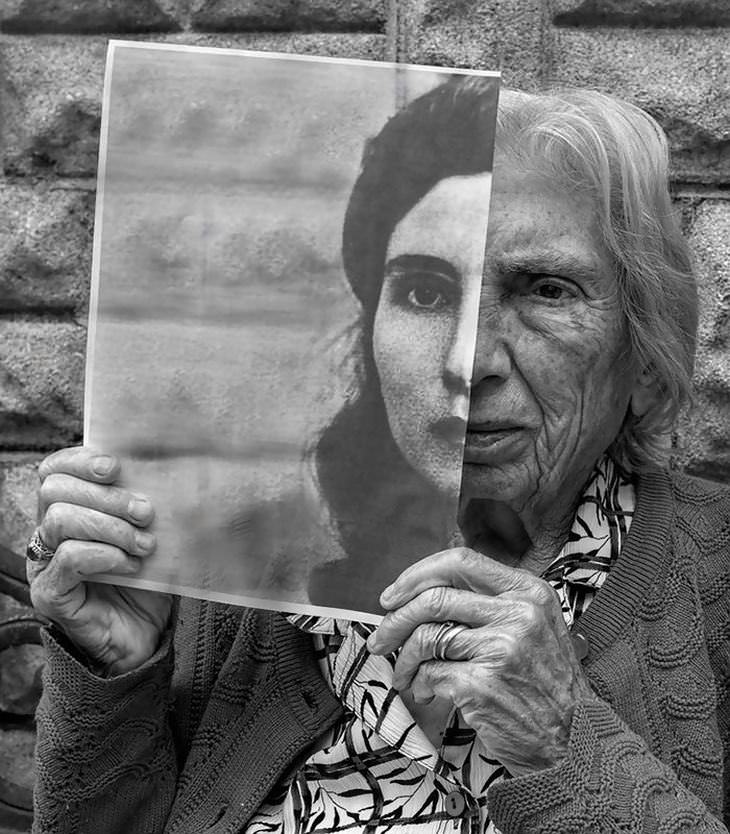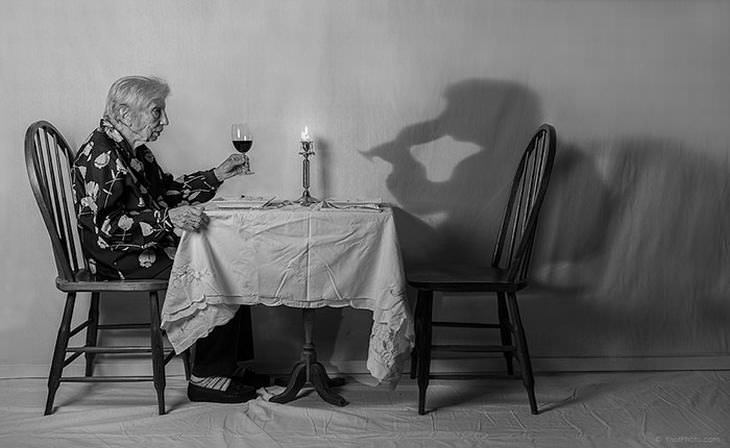 Tony, always looking for an artistic solution, began to encourage Mrs. Luciani to model for him. It was a relatively slow process, but perhaps because of their strong relationship they stuck to it. Eventually, the mother and son team were creating unique artworks. Works like these are more than a personal tribute to his mother's life, since the effort is entirely collaborative. His mother had found a way to deal with her aging.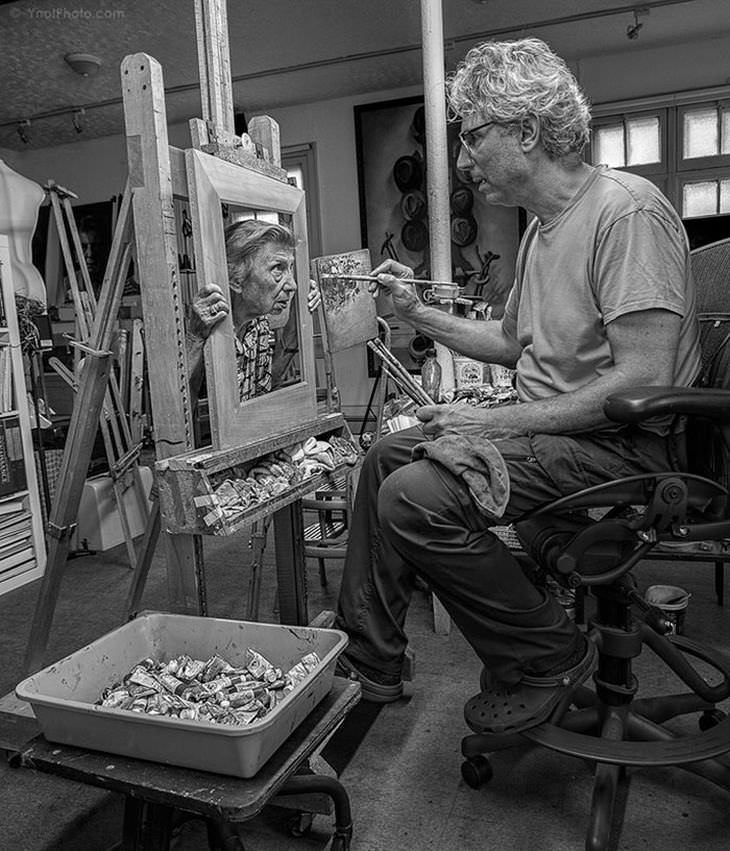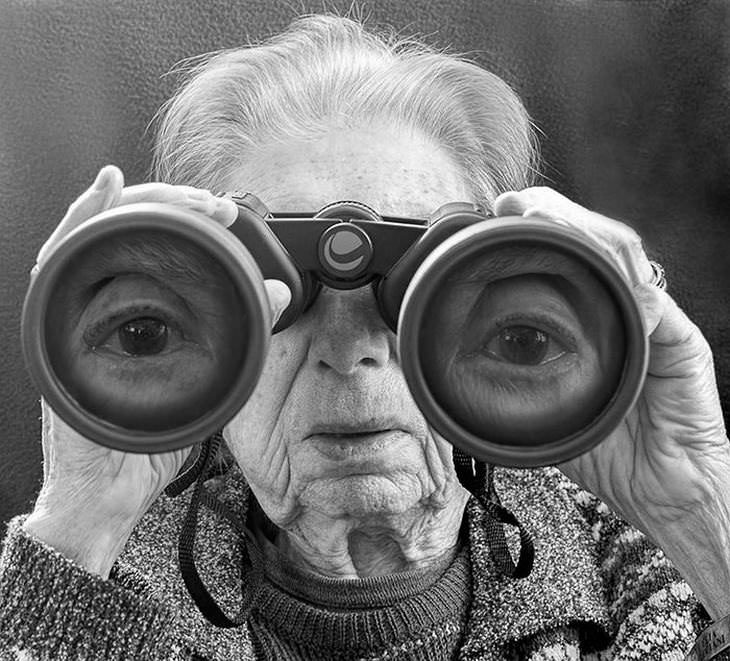 The results are striking and so very fun. They are artistic testaments to the vigor of life. Life is wonderful at any age. If anything, like a second childhood, there is something innocent and sincere about these portraits, due to the fragility and humility of the subject. Combined with the humor, this makes for a somewhat bittersweet collection of art, that effects the mirroring of life's ups and downs.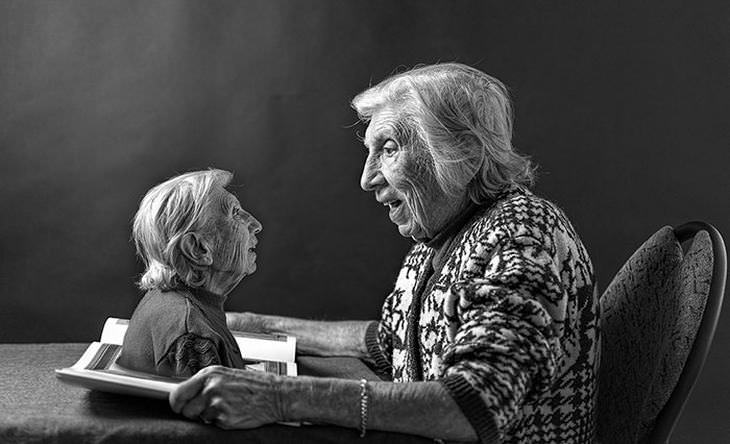 Tony shares his work on the internet, and he is very moved by the feedback he and his mother are receiving. He says: 'these images have struck a chord with many individuals. Life is not about waiting to die. It's about wanting to live.'