The world keeps moving and incredible events happen all the time, some of which we hear about and some get lost in the flood of information that the TV, radio, and internet bombards us with. Here are 14 incredible photos of events, big and small, that will make you smile, sob, and gasp.
Click on an image to see a larger version
1. West Nusa Tenggara, Indonesia – A competitor riding two buffalos in a traditional Barapan Kebo race.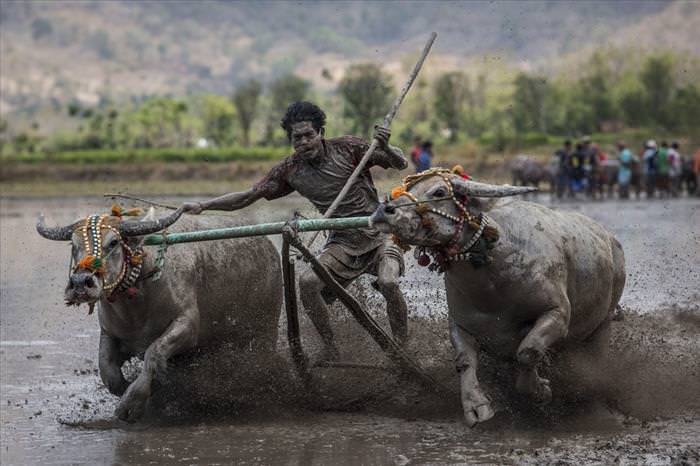 Ulet Ifansasti/Stringer
2. Melbourne, Australia - Kane Petersen walks a tightrope 300 meters (984ft) high.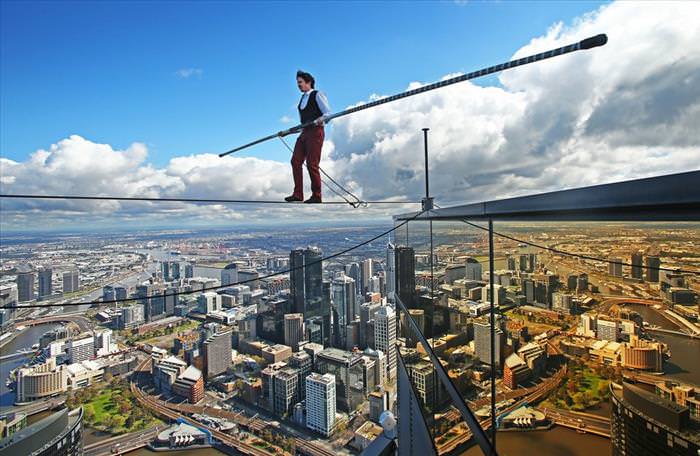 Scott Barbour/Stringer
3. Celebrations of the 205th anniversary of Mexico's independence from Spain.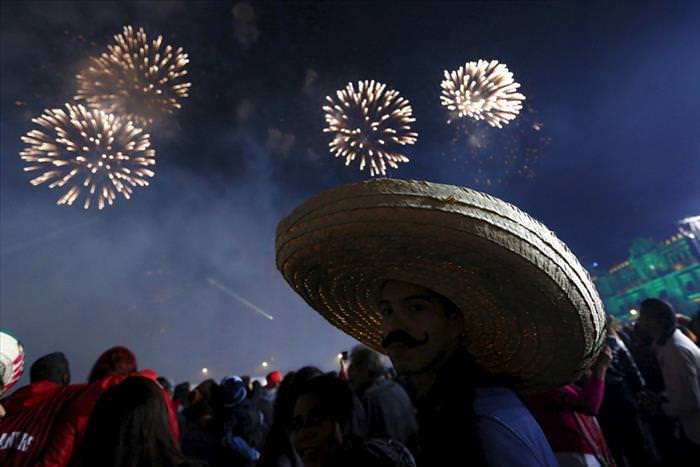 Edgard Garrido/Reuters
4. Middleton, California, USA – Due to severe drought, California has experienced 21 devastating wildfires that have destroyed hundreds of homes and taken the lives of 6 people. This is Robert Hooper hugging his dog Toby after escaping the fires.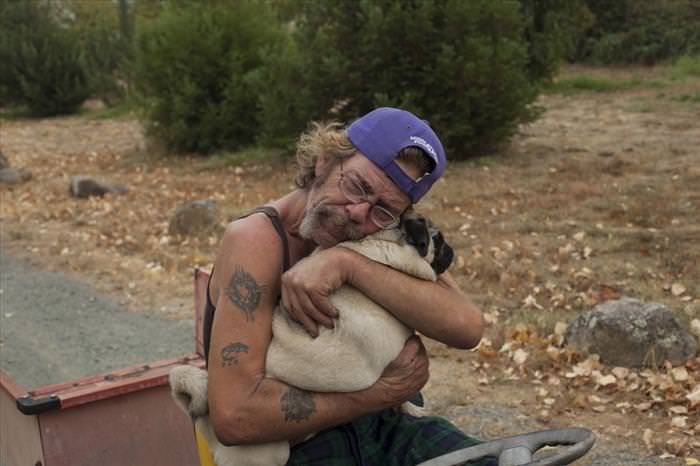 David Ryder/Reuters
5. Middletown, California, USA – The ruins of a house that was burnt down in the most recent wildfires.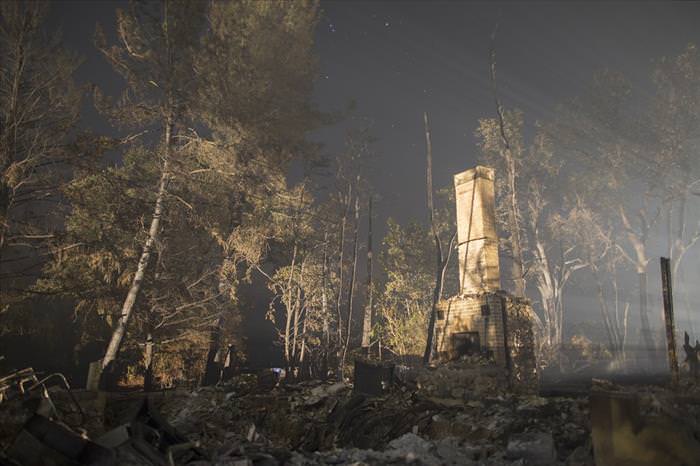 David McNew/Stringer
6. Telalia, India - Wild elephant enjoying a shower in the local wetlands.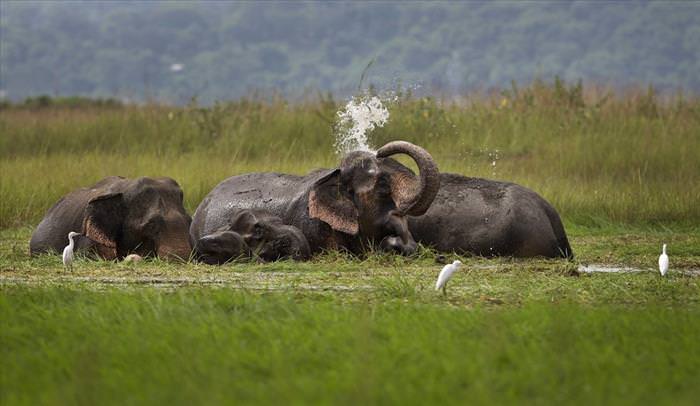 Anupam Nath/AP
7. China – A herd of sheep passing through the gate of the ancient town of Yongtai.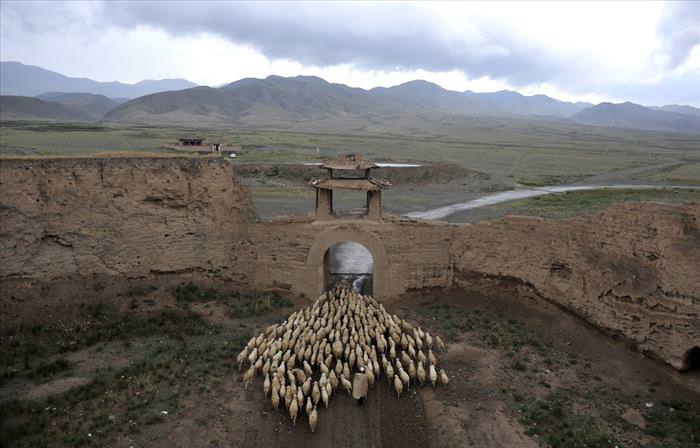 CDIC/Reuters
8. Hildale, Utah, USA - A Search & Rescue dog searches for victims of the flash flooding.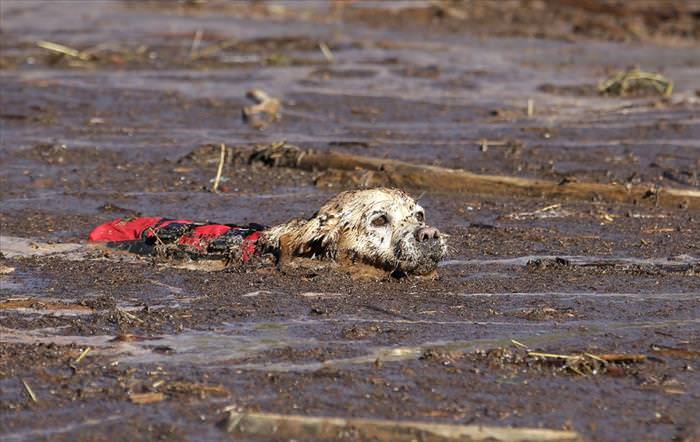 Rick Bowmer/AP
9. Hartbeespoort Dam, South Africa – An injured vulture being treated in the VulPro Vulture Rehabilitation Centre.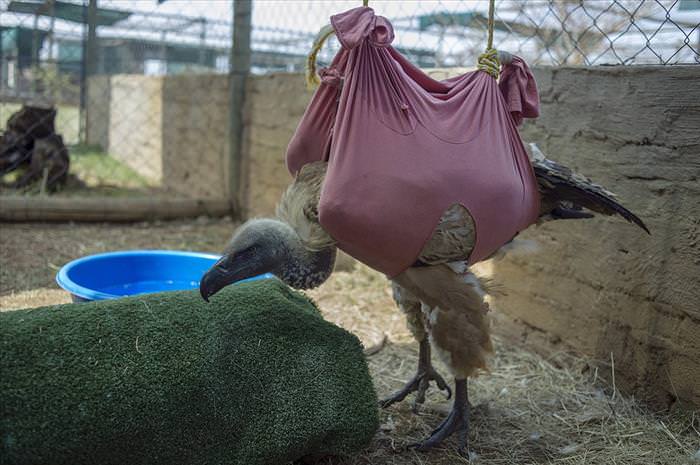 MUJAHID SAFODIEN/Stringer
10. Polignano a Mare, Italy – American Andy Jones jumps from a height of 27.5 meters (90ft) during the Red Bull Cliff Diving World Series.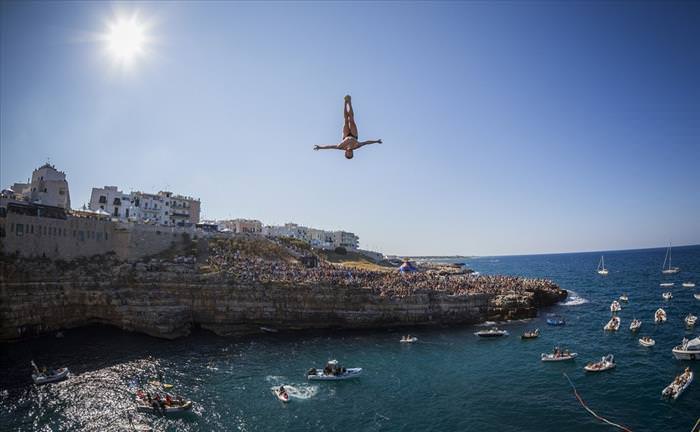 Handout
11. Frankfurt, Germany - Harald Krueger, the CEO of BMW faints while presenting the company's new line of cars.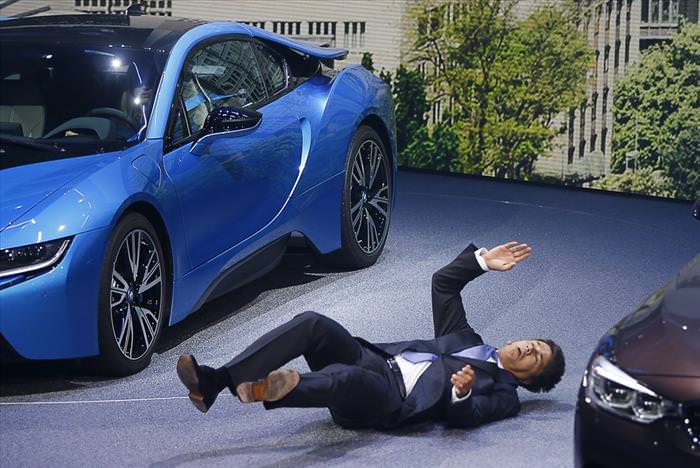 Kai Pfaffenbach/Reuters
12. Ouagadougou, Burkina Faso - Citizens protesting against the presidential guard, which has toppled the government in a coup d'état on Sept. 16, 2015.
Joe Penney/Reuters
13. Akagera National Park, Rwanda – Training tracker dogs to find poachers and lost rangers.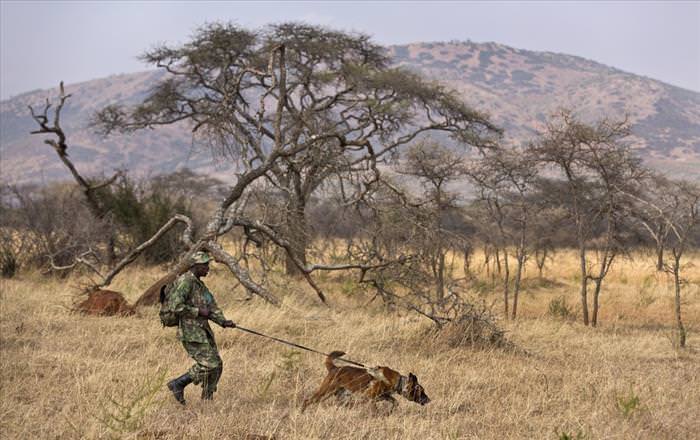 Ben Curtis/AP
14. Fukushima, Japan – Rescuing abandoned pets from the nuclear disaster zone.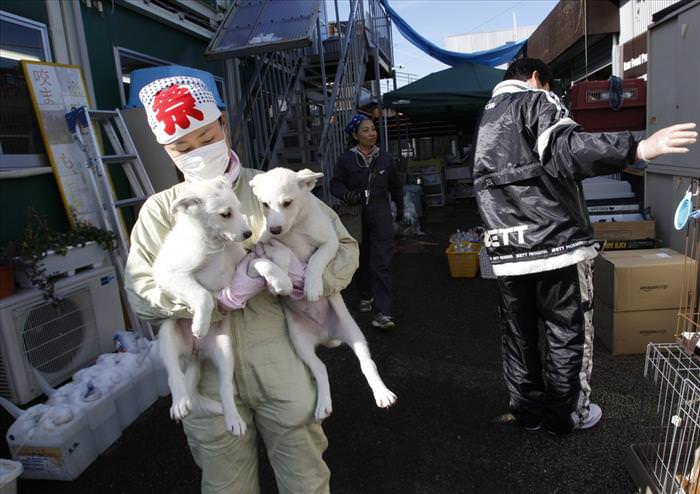 Issei Kato/Reuters