We all want to keep in touch with our friends and family, and in this day and age staying in contact has never been easier! Thanks to advancements in technology and the internet, anyone can enjoy free text, phone, and video calls via simple-to-use computer programs. My guide will cover 3 of the most popular services.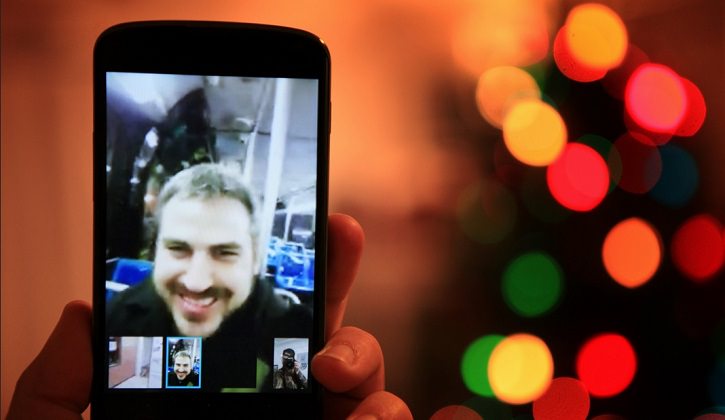 Source
What do you need?
Smartphone

Computer (desktop/laptop)

Webcam


Microphone (only if your computer doesn't have one)


Headset

Internet connection
1)

WhatsApp:
Whatsapp began as a free instant-messaging service for smartphones over the internet in a time when text messages still cost money. It allows you to send and receive text messages and images and even record voice & video.
How does it work?
Whatsapp is a smartphone-only application, so you will first need to download it to your smartphone or tablet (

/

).
Insert your cellphone number when prompted to, add profile information, and you're ready to start.

Various screens in WhatsApp
If any of your phone's contacts have Whatsapp, they'll be available on the app's contact list. Simply select the contact you want to chat with, and start your text chat.
In the text line, you'll notice three icons – on the left, a smiley face, and on the right, a camera and a microphone.

The smiley will allow you to send fun icons to your chat partner.

The camera will let you snap a picture and send it.

The microphone will allow you to record a voice message and send it.
When in a chat with someone, you'll see a paperclip icon at the top-right corner of the screen. Selecting it will allow you to share things with your partner:
"Gallery" will let you browse your image gallery and send a picture

"Photo" will let you snap a picture and send it to them

"Video" will let you capture and send a video recording

"Audio" will let you record and share a voice message

"Location" will let you send your chat partner your location

"Contacts" allows you to share one or more contacts with your chat partner.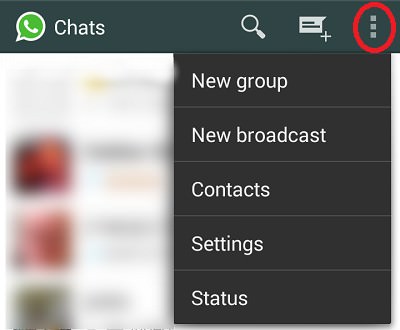 In the "Chats" window, you can select the menu icon, then choose to "add group". This will allow you to create a group of contacts who will all be able to share messages, videos and pictures.
Images courtesy of Whatsapp
2)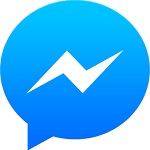 Facebook Messenger:
Facebook messenger is an application for smartphones that integrates with your Facebook account and lets you send and receive text messages from your Facebook friends, as well as send them pictures, videos, and even make a call to them, for free, over the internet.
How does it work?
If you've registered an account with Facebook, you only need to download the free messenger application to your smartphone or tablet (

/

).
If you're on the Facebook site on your computer, you can simply start a video call to any one of your friends as long as they are online, by starting a regular chat, then clicking on the video

icon . If you don't have a web camera on your computer, your friend will still be able to talk to you and hear you.
If you're on your phone, select the messenger icon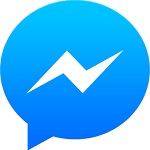 . You will see the history of your Facebook chats; you can now start a new chat with a particular friend or create a group chat with your Facebook friends.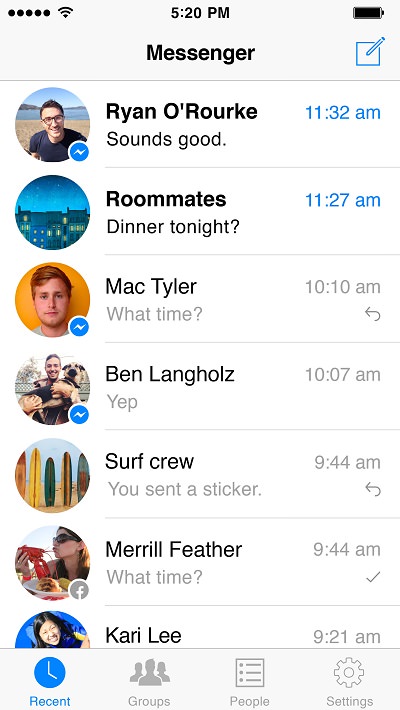 "Chats" screen
Selecting any of the chats will allow you to continue it.

Selecting the envelope icon will allow you to start a new conversation.
The bottom row will allow you to send a text message, snap a picture, send a picture you already took, send a smiley, and record and send a voice message.

You can also make a free internet phone call to any of your Facebook friends by selecting the phone icon at the top-right. You will then call your friend, no matter where they are in the world, for free! (As long as you are both connected to the internet).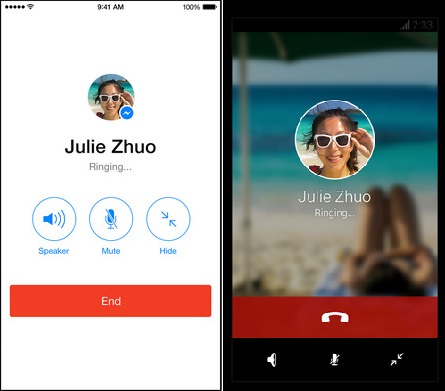 Facebook calls (Left - iOS, right - Android)
3)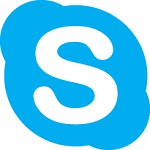 Skype:
Skype is an old player in the free calling market (they've been around since 2003). Since then, it has become one of the most reliable internet calling services. Skype allows you to chat, trade files, share your desktop, make calls, video calls, conference calls, and even call landlines (though that service costs money). The service is mainly free and is available for both your computer and your smartphone, allowing you to make calls between platforms.
How does it work?
First, head over to the Skype.com website, and click on the "Sign in" button.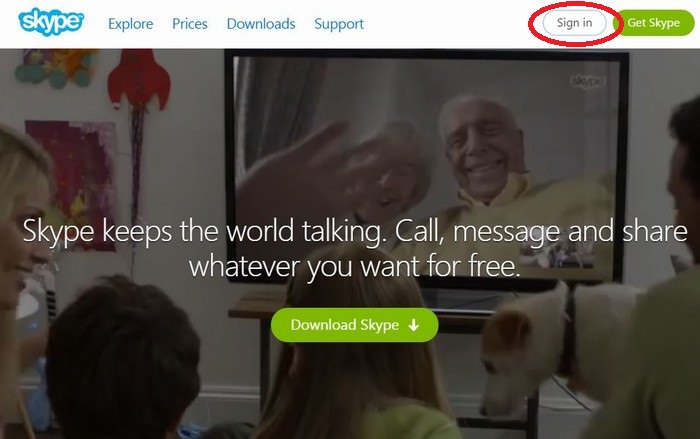 Now, register a new account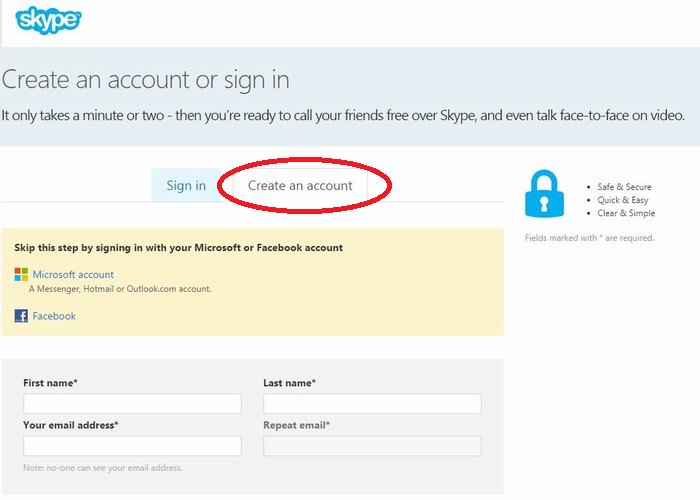 Download and install the Skype app on your computer and smartphone (

/

).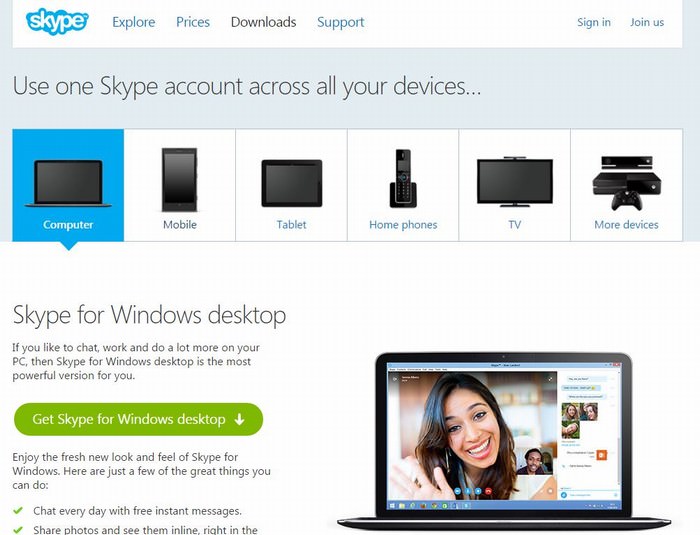 Add Skype contacts.
Add Skype contacts.
Learn how to make a free voice or video call.
Now that you've learned how to use Skype on your computer lets learn to use it on your smartphone:
Launch the skype app, select a contact and use the phone icon to start a voice chat, or the video camera icon to start a video chat.