These gorgeous dogs are examples of rare kinds of coat patterns and colors. Each of them looks like no other dog I have ever seen before and they are all amazing to look at, it's like have your very own custom paint dog.
This little guy was born with a natural perfect mustache.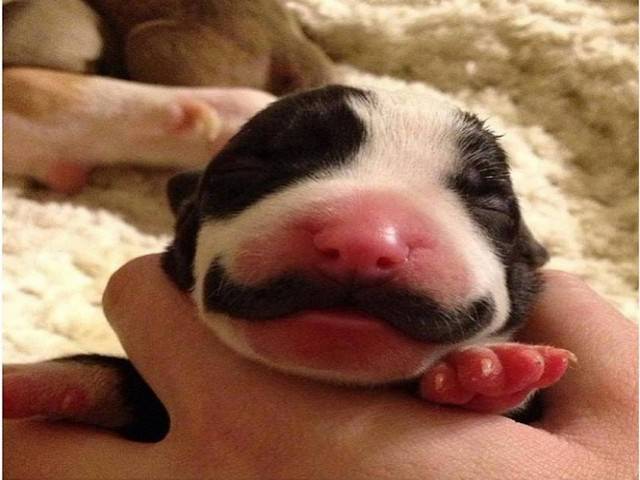 And here he is, all grown up! What a gentleman.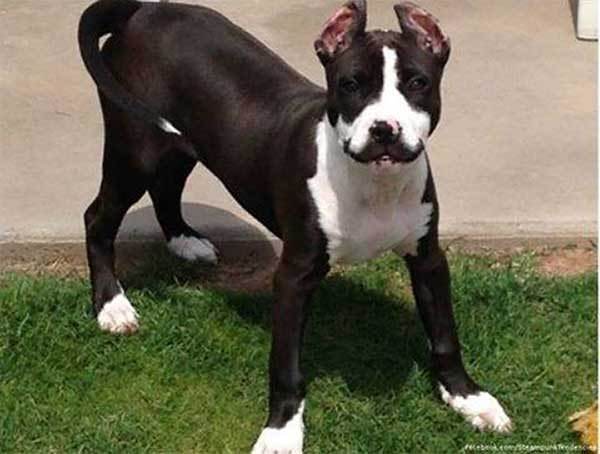 A black and brown Pug that looks like a tiny, adorable B&W cookie.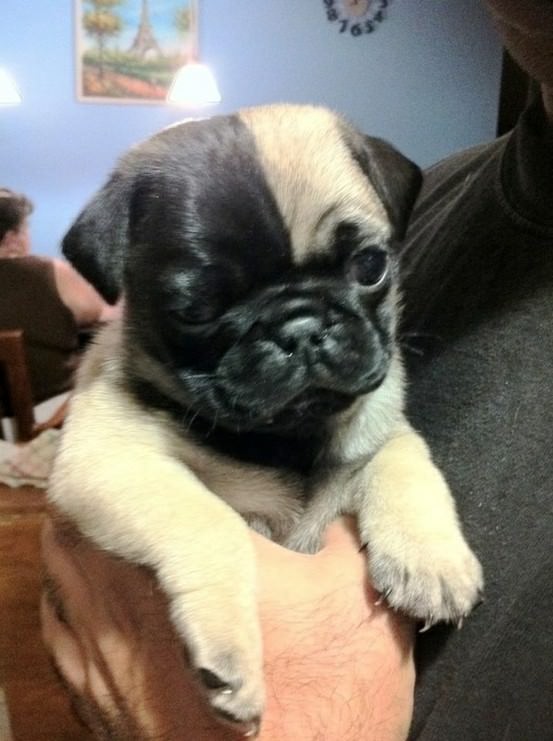 Another mustache, this time with added eyebrows and a cute little black ear. Another fine gentleman, I'm sure.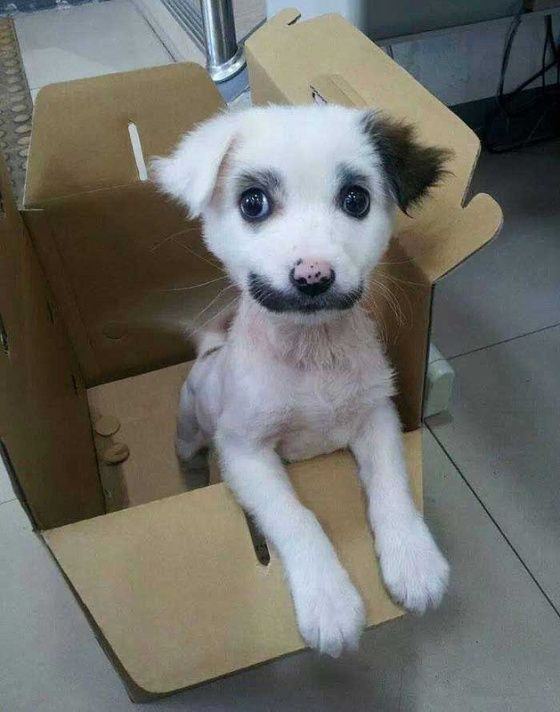 French bulldogs aren't usually black and tan, but once in a while you get a beauty like this one.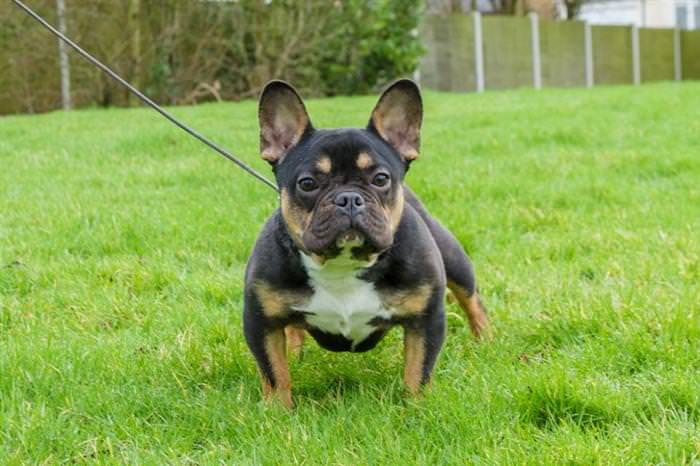 These guys look just like little panda dogs!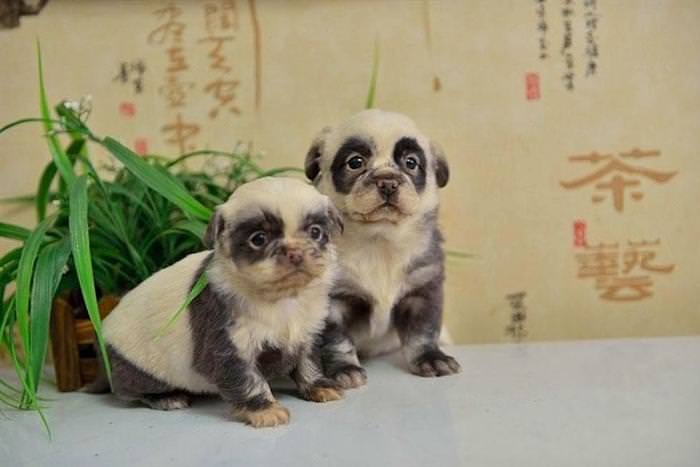 Boxers mostly have one or two colors, this tri-colored pup is very rare with its black, brown and white fur.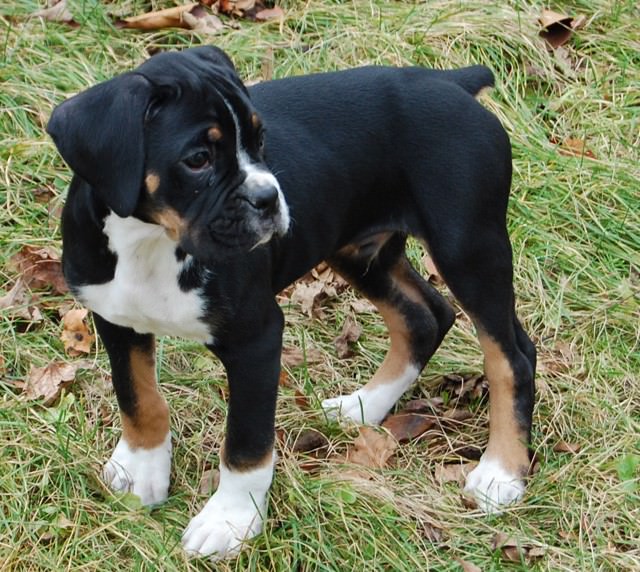 Some dogs are albinos which means they have white furs. pink noses and pale eyes.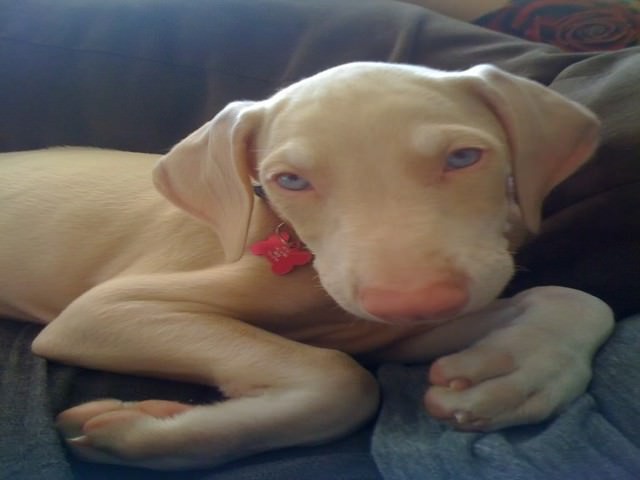 These are Labrador retrievers with a somatic mutation, they are yellow labs with spots caused by the black-fur gene.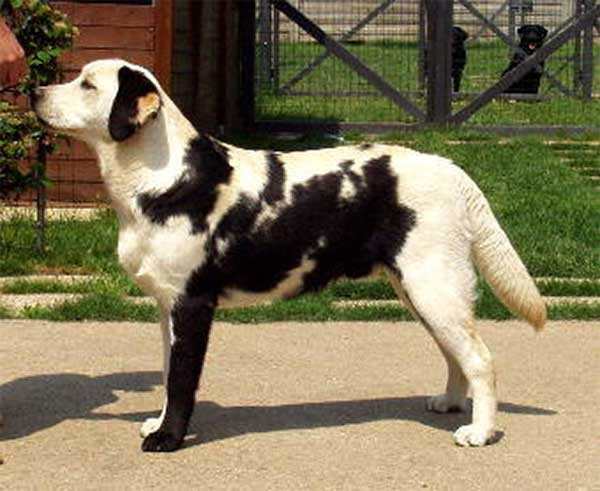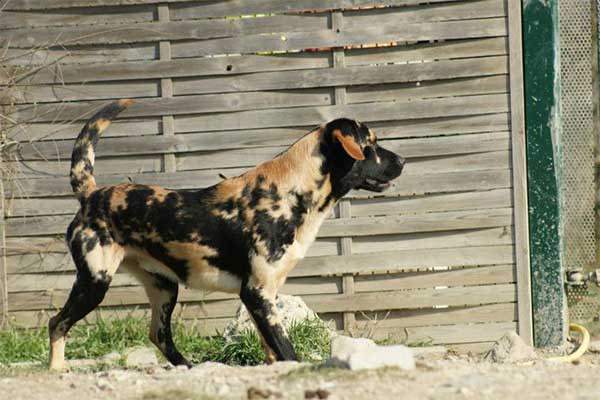 Heart patterns are not something you see every day, but a heart on the nose is just the cutest thing ever.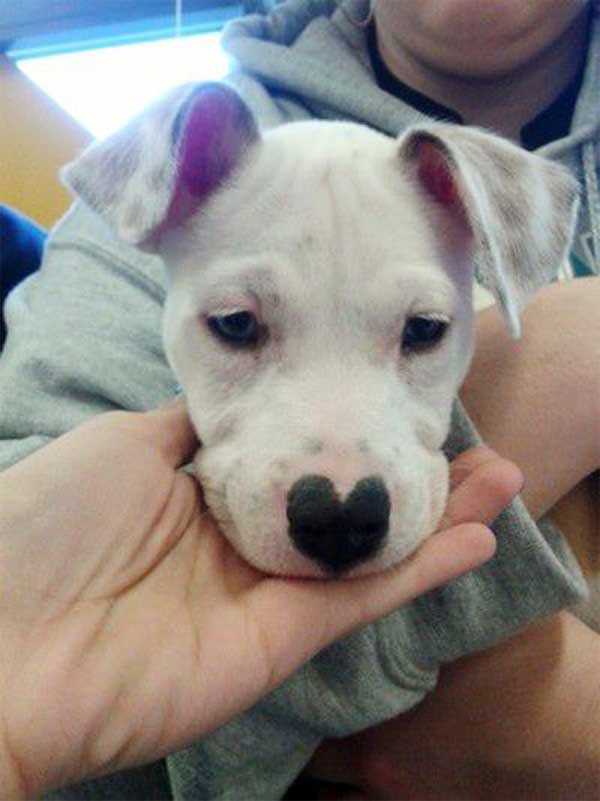 These are African painted dogs that live in the wild. They are an endangered species with the fur patterns and looks of a hyena.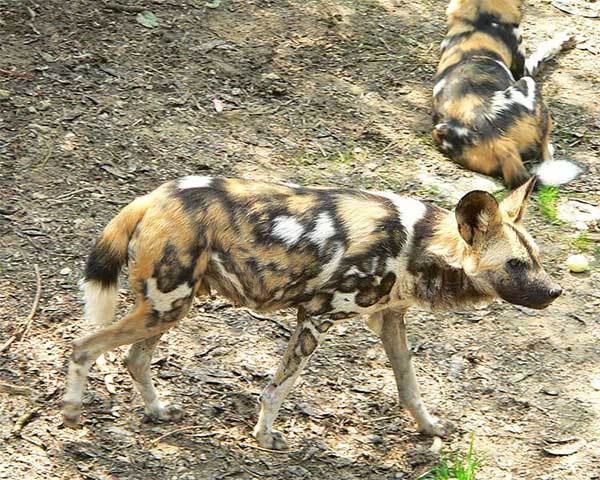 Some unique fur patterns look like something you would normally see on a tiger, not a dog.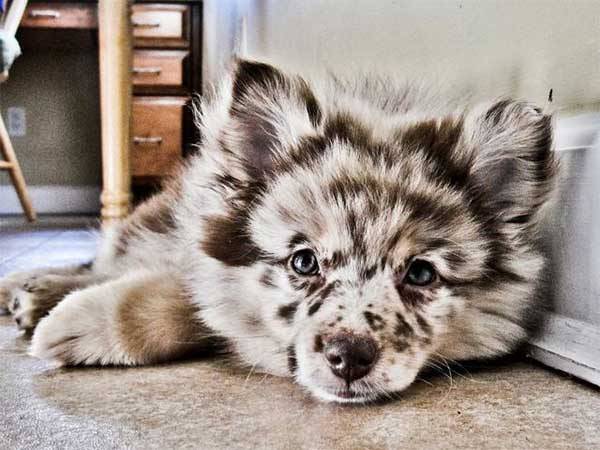 Another dog with a big heart.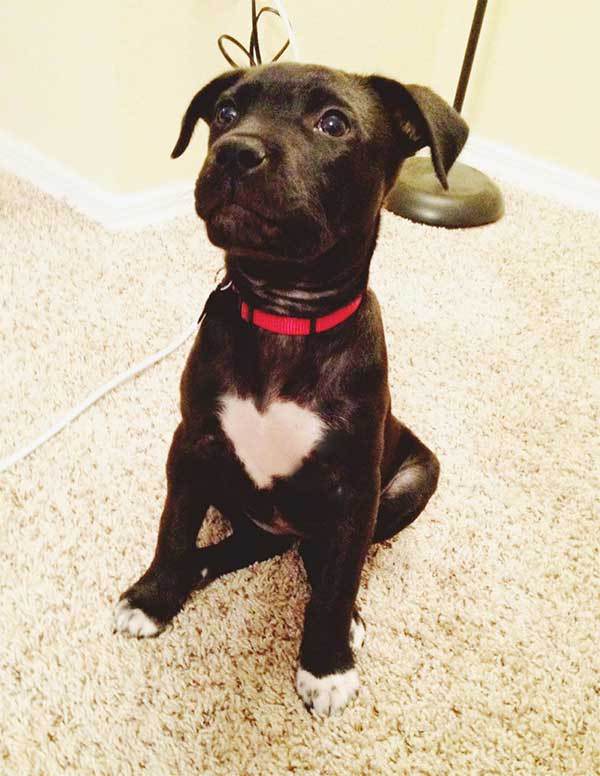 This is an Australian Cattle dog with a spot pattern to match his deep brown eyes.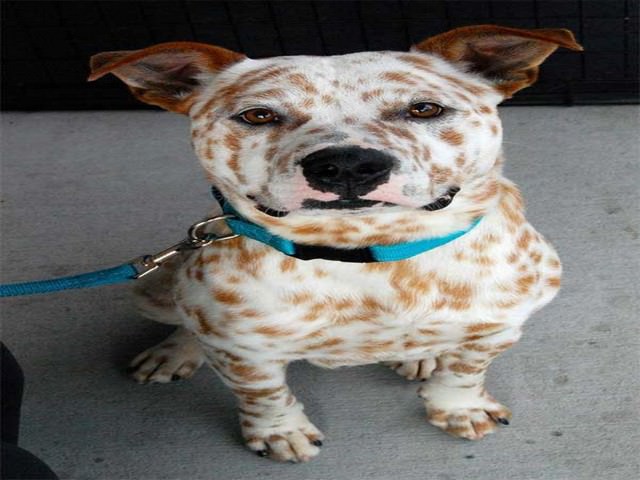 Have you ever seen a dog with socks?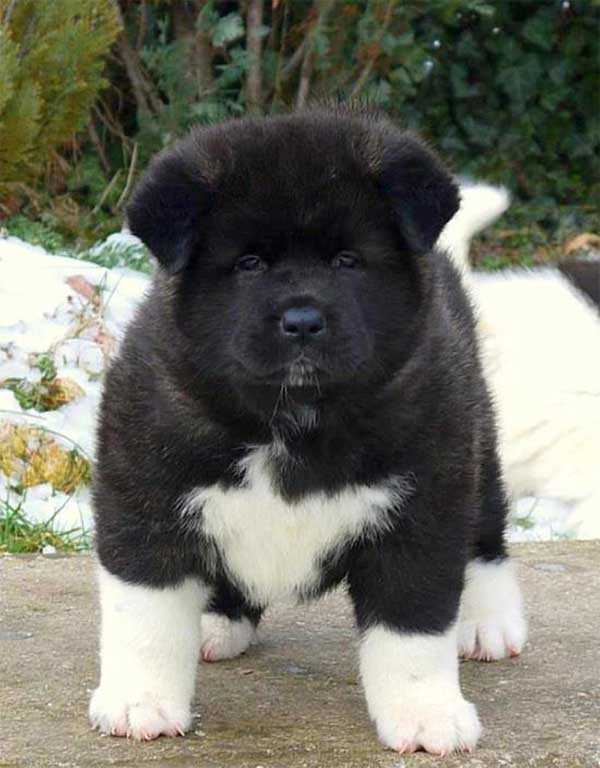 Another little Panda-dog.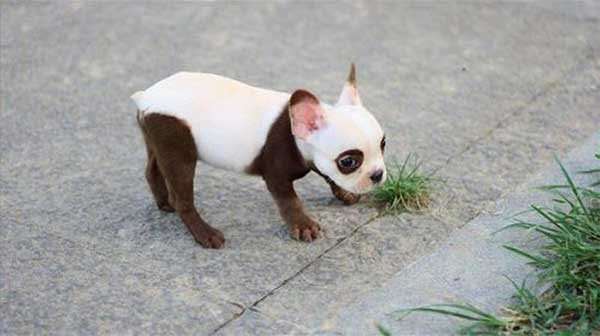 This Husky hybrid has a black mask that really make his stunning blue eyes pop.