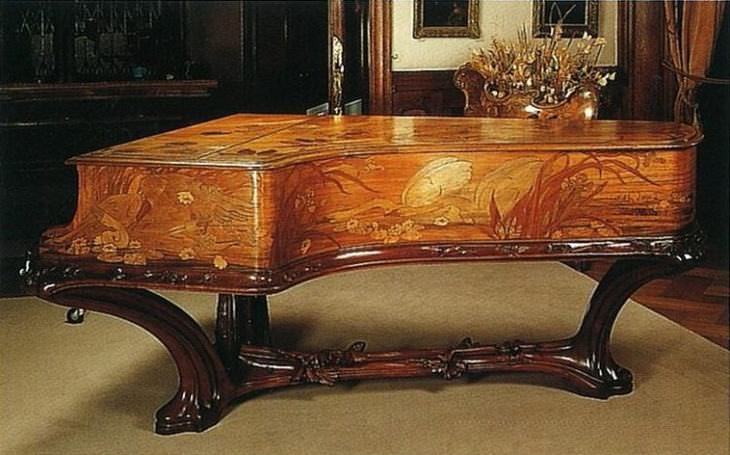 Price: $409,000
This piano, which was fashioned out of mahogany, was custom-built for a French artist back in 1906. Its whole outer layer is adorned with a fruitwood veneer inlay that gives the piano its distinct beauty and character. The color palette used in its design is a striking range of golden browns and tans.
9. The Casablanca Piano, Richardson's Inc.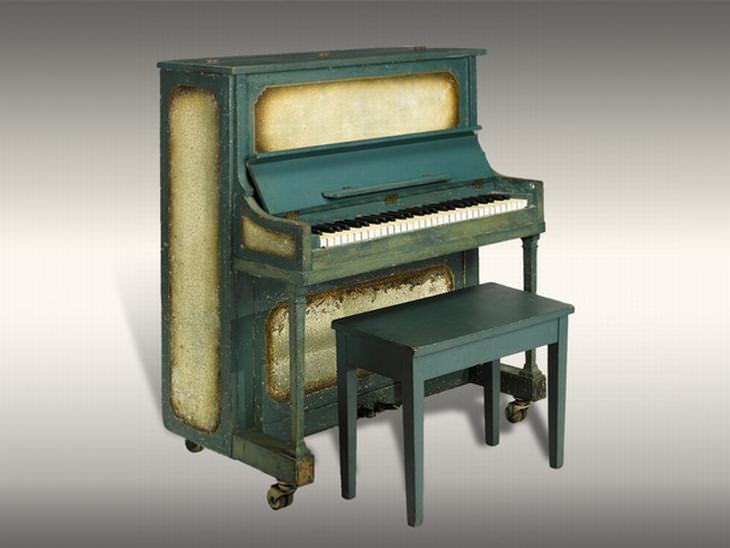 Price: $602,500
Casablanca, a 1942 American romantic drama movie that was a favorite of the late Hugh Hefner, left plenty of items of memorabilia in its wake, and they're notorious for selling for big prices. One of the most famous pieces of all is the piano that featured in one of the movie's most iconic scenes. Although its yellow-green finish has faded over the years since the movie was made, it's still worth plenty of money.
8. Marilyn Monroe's Baby Grand Piano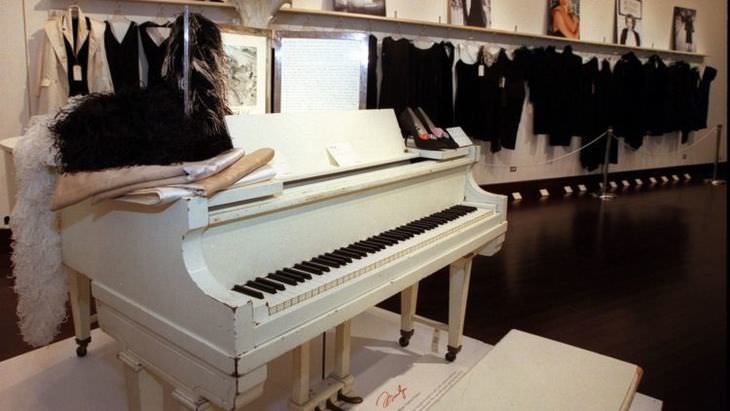 Price: $662,500
Marilyn Monroe is considered by many to be the ultimate Hollywood screen siren, and as a result, any memorabilia associated with her sells for a small fortune. This baby grand piano is looking a bit tired nowadays, but its owner is what makes it so valuable. It was originally owned by Marilyn's mother, Gladys, but it ended up in someone else's hands after she passed away. Marilyn tracked it down and treasured it until she too passed away. It's now owned by none other than Mariah Carey.
7. Alma-Tadema Steinway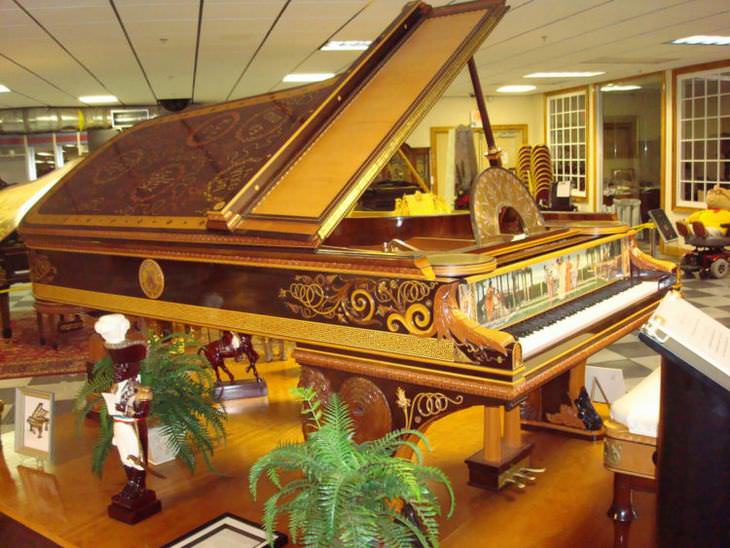 Price: $1.2 million
Commissioned by Dutch painter Sir Lawrence Alma Tadema in 1887, this beautiful piano is nothing short of a work of art. It features an arched brass lyre, an intricately hand-carved case, legs, and lid, along with mother of pearl inlaid pieces. A recreation was made by Steinway some 100 years later, and it's considered to be just as valuable.
6. The Kuhn Bosendorfer Grand Piano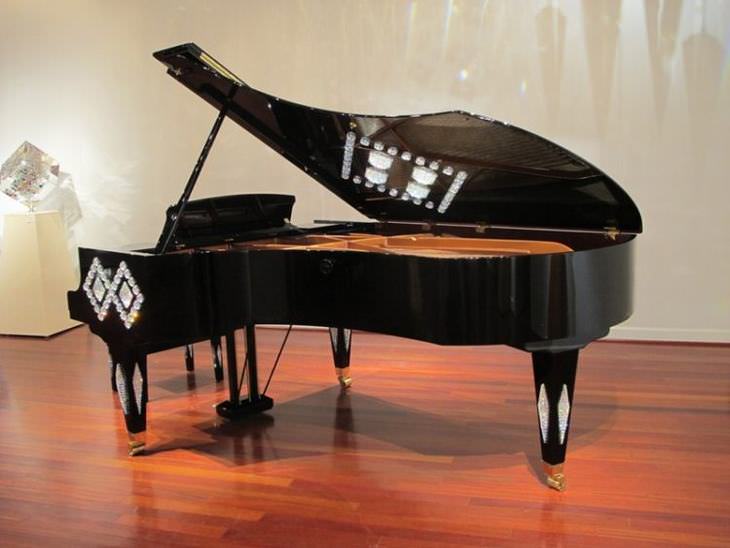 Price: $1.2 million
This piano is the combination of two people's work, namely the infamous glass sculptor, John Kuhn, and piano maker, Bosendorfer Klaviefabrik. Together, they created this remarkable instrument that's decked out in no less than 100,000 jewels. It also features diamond-patterned gold leaves surrounding crystals that sits on top of them. The idea was to make a piano that really appealed to women.
5. Galaxy Piano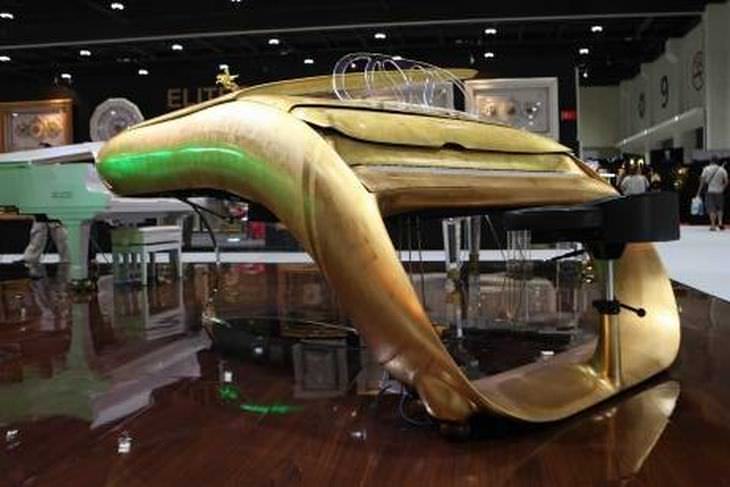 Price: $1.36 million
Although it looks like something straight out of Dr. Seuss, this is actually a real piano. This futuristic-looking instrument is appreciated by those who have a strong eye for detail, and features a 24-carat gold-plated body that's made out of fiberglass. It also features an automatic lid and curved keys. There are actually five of these pianos in existence.
4. Sound of Harmony Concert Grand, Steinway & Sons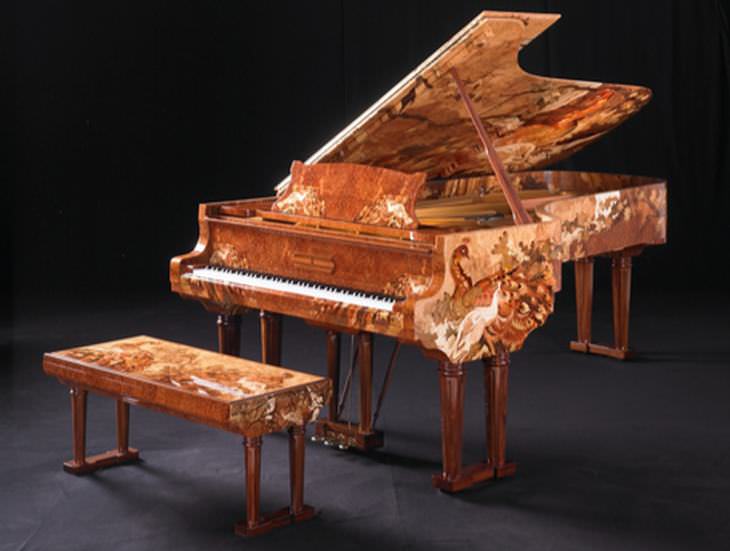 Price: $1.63 million
This gorgeous piano was custom-designed and built for a Chinese art collector by the name of Guo Qingxiang. Its construction is said to incorporate 40 layers of wood, which gives it incredible acoustics. It took no less than three years to design and construct, and its maker, Steinway, signed his name in crystallized gold when he completed it.
3. Red Pops for (RED) Parlor Grand Piano, Steinway & Sons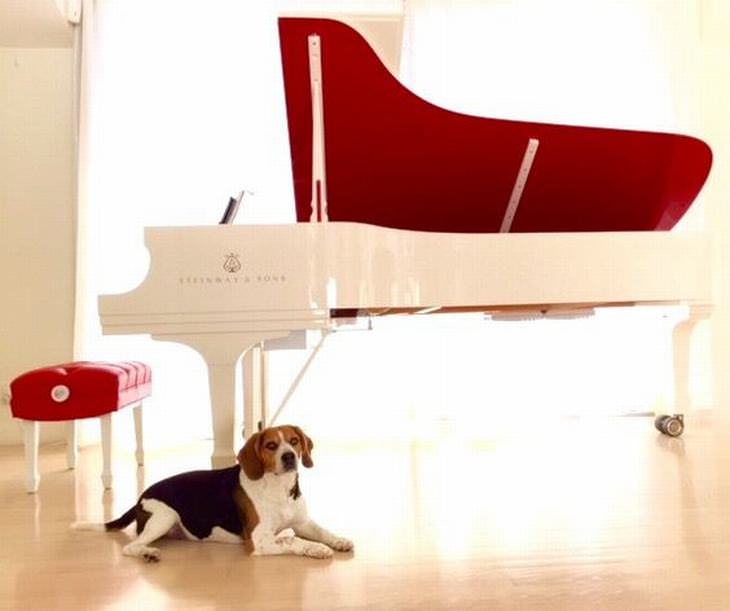 Price: $1.93 million
If you're a fan of U2, you'll be pleased to know that this piano was commissioned by none other than the band's frontman, Bono. He wanted a masterpiece to take center-stage at the Red Auction in New York. The auction was held to help fight AIDS, tuberculosis, and malaria in Africa. His idea worked, and the piano sold for nearly $2 million.
2. John Lennon's Steinway Model Z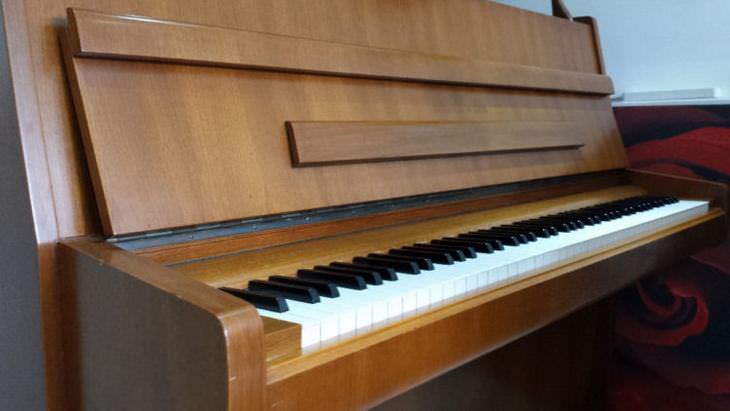 Price: $2.37 million
John Lennon's very own piano isn't much to look at, but just the fact that he owned it makes it worth a fortune. His most famous song, "Imagine", was actually composed on this piano, so that drives up its value even further. It was most recently owned by the now-deceased British pop star, George Michael. It's said that he composed his own music on it.
1. Crystal Piano, Heintzman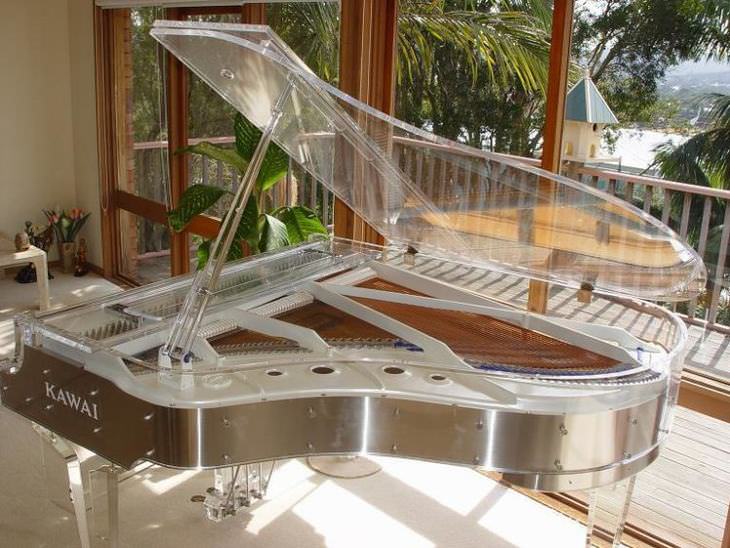 Price: $3.22 million
This piano is called Crystal for a reason. Every inch of it is made from real crystal, and it was actually seen being played during the opening ceremony of the 2008 Summer Olympic Games in Beijing. It was then retired after its monumental performance, and bought by a private collector for a truly eye-watering price.