The words "homeless veteran" strike such a sad tone. After all, it's difficult to imagine that people who have put their lives on the line for their country are living on the streets. Unfortunately, this is a sad reality. According to the most recent count from the Department of Housing and Human Development, more than 37,000 American veterans are homeless.
"We're here with a bunch of other veterans that are going through similar situations," VCP resident and veteran Kyle Prellberg was quoted as saying to Fox News. "It's a pretty great environment and I absolutely love it."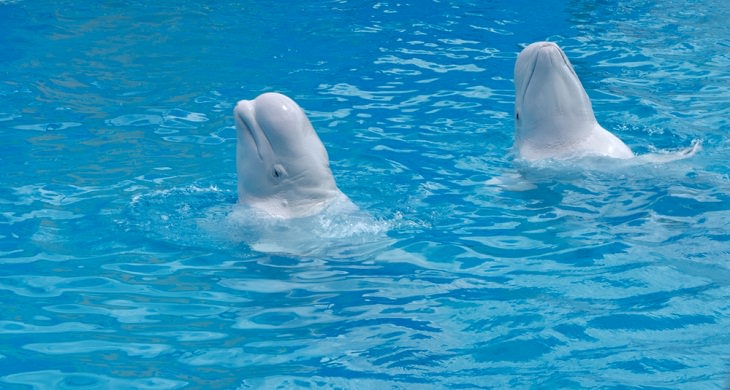 Two 12-year-old showbiz beluga whales, who had spent almost all their lives in captivity for entertaining humans at an aquarium in Shanghai, China, have finally found a new home in Iceland. The operation was led by the conservation charity Sea Life Trust and was six years in the making.
The whales, named Little Grey and Little White, each weighing about 900kg (1,984 pounds), traveled 6,000 miles (9,656km) by land, sea, and even air to a sea sanctuary care area in a bay on Iceland's Heimaey Island. Here, they will be allowed to acclimatize to the natural environment before being finally released into a larger open-water sanctuary located in the Westman Islands off Iceland's southern coast.
3. Dutch city swaps asphalt for greenery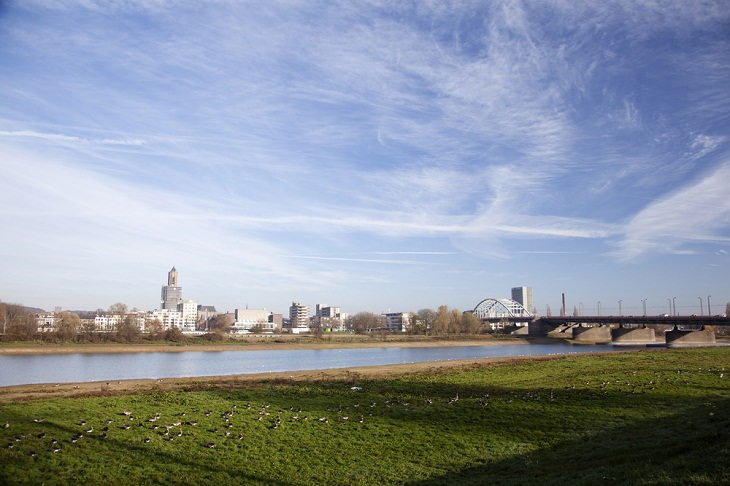 The Dutch city of Arnhem has found a novel way to cope with extreme flooding and heatwaves caused by climate change. Selected roads here will now be replaced by grass and trees will be planted on several other routes to provide shade and help cool parts of the city. Under this 10-year plan, the city aims to replace 10% of its asphalt with grass and other greenery. They hope that this will help disperse excess heat and improve the absorption of rainfall.
Arnhem is located 42 feet (13 meters) above sea level and, as a result, has suffered serious flooding in recent years. At the same time, droughts have dried up its parks and gardens. With this new scheme, the city hopes to protect itself from climate effects.
4. An 88-year-old man receives his football medal after 74 years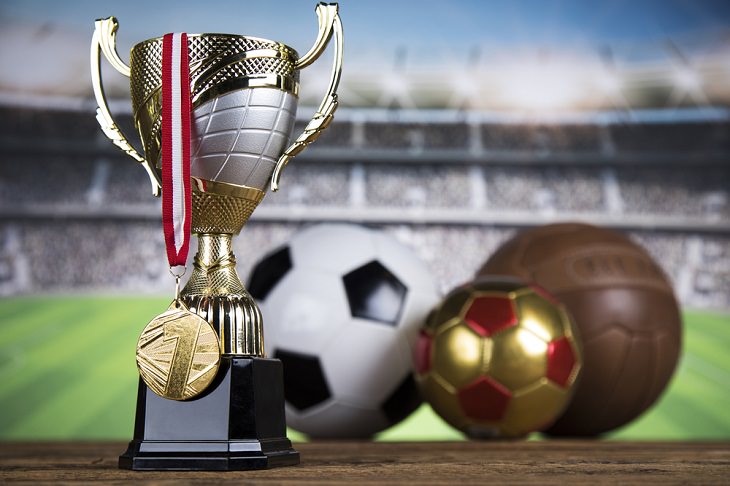 74 years after he helped his football team lift a trophy, an 88-year old finally received his football cup winner's medal. John Zelly of Burnley, U.K, was just 14 when he was a part of the school team that won the 1946 Keighley Cup final 2-1. It was a historic win as it was the first match to be played on the Burnely FC home ground after the end of World War II. Unfortunately, a post-war metal shortage meant that the boys couldn't receive their medals.
Zelly wrote to the mayor who in turn contacted the council leader. Finally, the council leader reached out to the Lancashire football league and Zelly was presented with his much-awaited winner's medal in May of 2020.
"I have often thought of that missing medal and it means so much to me to get it after all these years, for me to be able to hold it and eventually pass it on to my son to whom I know it would mean the world," Zelly said in an interview to the BBC.
Related: 12 Positive News That You Really Need to Read Right Now
5. The first human trial of a vaccine for HIV shows promise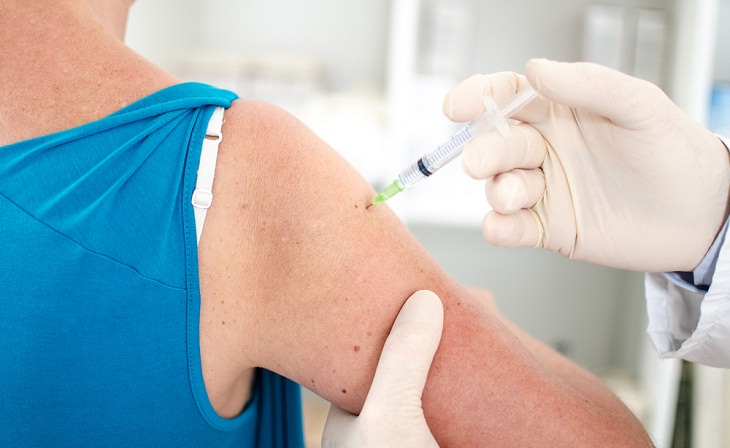 A novel vaccine developed for the prevention of HIV has shown promise in Phase I trials in February 2021, based on reports by IAVI and Scripps Research. The organizations say that the vaccine successfully stimulated the production of the rare immune cells needed to produce antibodies against HIV in 97 percent of participants.
The vaccine is supposed to act as an immune primer and will trigger the activation of naïve B cells via a process called germline-targeting. That will be the first stage of a multi-step vaccine strategy to prompt the production of several types of broadly neutralizing antibodies (bnAbs). The scientists hope that these specialized blood proteins would be able to attach to HIV surface proteins called spikes, which allow the virus to enter human cells, and deactivate them through hard-to-reach regions that don't differ much from strain to strain.
The researchers involved in the study say that the trials show that they have found "success in the first step of a pathway to induce broadly neutralizing antibodies against HIV-1" and are confident that their multi-step vaccine strategy will be helpful to combat HIV and various other viral diseases.
HIV affects more than 38 million people globally and is one of the most difficult viruses to target with a vaccine, primarily because of its unusually fast mutation rate which helps it evolve and evade the immune system. The news of the development of this vaccine hence offers plenty of hope.
6. Vienna rewards its citizens for car-free travel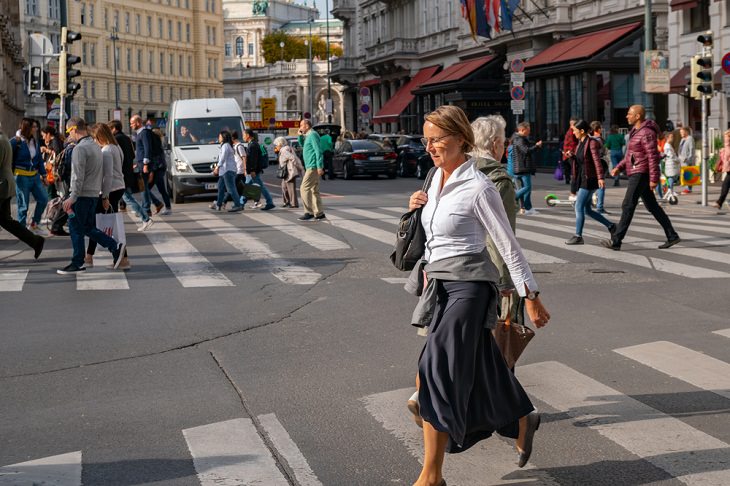 Vienna is using a smart cultural approach to boost car-free travel. To cut vehicle emissions and boost public transportation, the Austrian capital will reward people who move around the city on foot, by bicycle, or by public transit with free access to museums and concerts. The city will track users' movements across the city, and their chosen mode of transit, via an app. Apart from measuring the distance covered by an individual, the app will also calculate the CO2 savings made. Once the user has stored up to 20 kilograms of carbon savings, they will get a "culture token" they can exchange for a ticket to various arts venues such as the Volkstheater, the Vienna Museum, the Kunsthalle, and the Konzerthaus.
If the plan turns out to be successful, the scheme will be rolled out to the entire capital.
7. Bear the rescue dog saves koalas during the Australian bushfires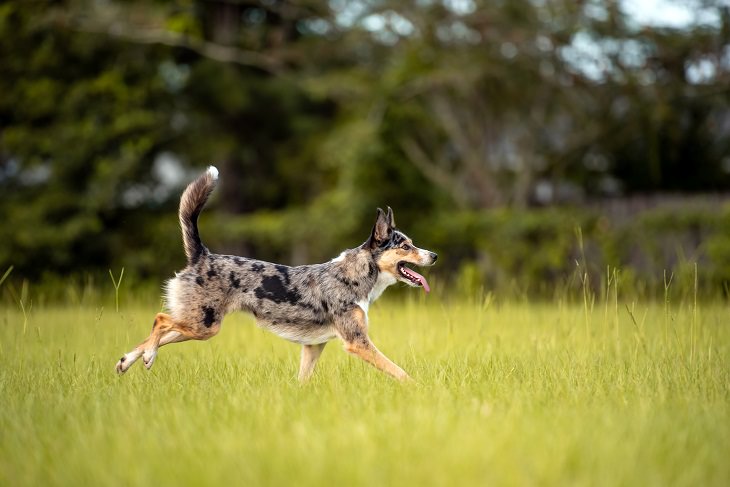 The terrible Australian bushfires of early 2020 burnt an estimated 18.6 million hectares (186,000 square kilometers) and killed or displaced almost 3 billion animals, including more than 61,000 koalas. In those grim times, however, an Australian Koolie dog, who was abandoned by his family, helped track and save several koalas.
Bear, a five-year-old high-energy dog, who is a part of Queensland's University of Sunshine Coast's (USC), was tasked with finding Koalas injured in Australia's devastating bushfires and managed to rescue more than 100 individuals trapped in the affected areas of New South Wales and Queensland. The rescued koalas were relocated to a safe place all thanks to the brave and lovable hero who continues saving other animals even today.
8. 59-year-old man with diabetes runs from Disneyland to Disney World
Don Muchow, 59, was diagnosed with Type 1 diabetes in 1972. However, that didn't stop the marketing director from Dallas to make history in April 2021 when he finished running 2,761 miles (4,443km) in 88 days from Disneyland in California to Disney World in Florida. After defying limitations from the disease for decades, Don wanted to prove to others that they too can do the same.
According to Don, the journey wasn't as physically straining as it was psychologically. The COVID pandemic and the death of his father just a few weeks in did take a mental toll on him mentally but he didn't give up.
"Disney is all about keeping dreams alive for all ages," Muchow said in a statement. "My message to everyone out there is that 'Epic is for everyone.' The Disney folks say it best: 'If you can dream it, you can do it.' When the journey's a little harder, the achievement is even sweeter."
Related: 15 Heartwarming Stories to Spread Positivity in Your Life
9. A colony of dormice will get their own road to help the animals thrive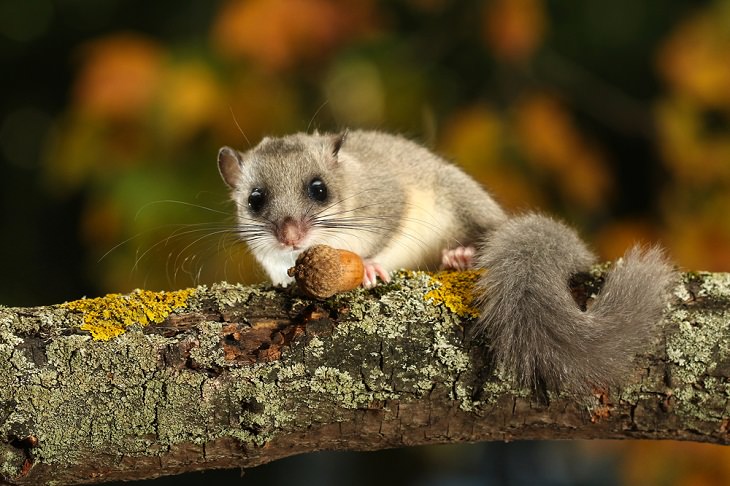 Dormice (Muscardinus avellanarius) are mouse-like rodents native to the woodlands of Africa, Asia, and Europe. These pocket-sized mammals have been in trouble because of the continued loss of their habitat and the warming of the climate. These cute animals were also an integral part of the English countryside but the species has declined by more than 50 percent since 2000 in Great Britain.
To help stop the species from disappearing altogether, Highways England has built two bridges across the highway near Little Linford Wood, Buckinghamshire, to preserve a colony of dormice that have made their home on the verge of a motorway there. The authorities hope that the bridges will join two dormice habitats together and allow the animals to travel safely further afield. There are also plans for planting around the bridges and setting up cameras that will help monitor the animal movements.
10. The "wheelchair of the future" that can climb stairs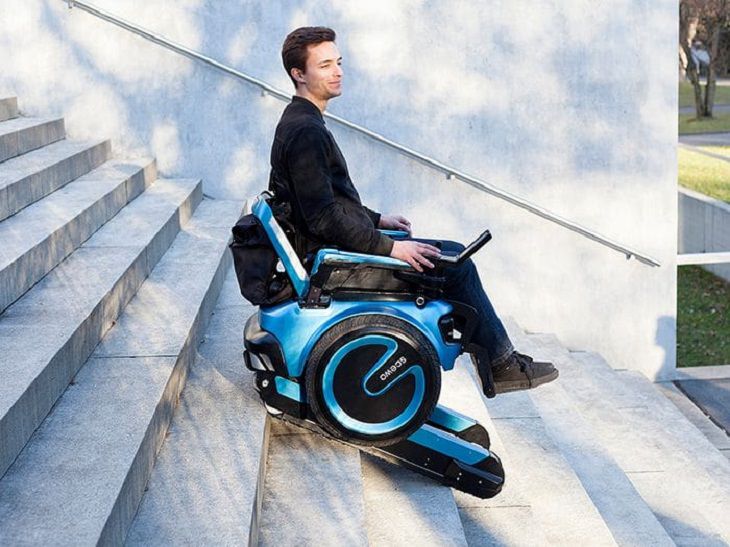 A revolutionary stair-climbing wheelchair can change the future development of mobility devices for the disabled. Designed by a group of young Swiss inventors, this wheelchair, named Scewo, can move up and down stairs with the help of a set of game-changing, retractable rubber tracks. This novel innovation helps users reach previously inaccessible places. The designers also say that the tracks adapt to the angle of the stair automatically while keeping the user level at all times.
Scewo, which was developed in partnership with Zurich's Federal Institute of Technology and University of the Arts, was awarded the first prize in the transport category at the Beazley Designs of the Year 2017 and is being touted as "wheelchair of the future".
Share these feel-good stories with all your loved ones!