Monami Ohno is a 20-year-old Japanese artist who makes exceptionally detailed sculptures out of one medium only – cardboard. She is very particular about using only one type of cardboard: recycled Amazon boxes.
She is formally trained in 3D animation but went for sculpting with cardboard when she realized that animation wouldn't be as profitable as she had hoped. She discovered cardboard as a sculpting medium back in art school, when she realized she was a natural. She never touched it again, but when she reached that canonical crossroad in her career, she started experimenting with Amazon cardboard boxes she had been storing in her apartment.
Cardboard beer can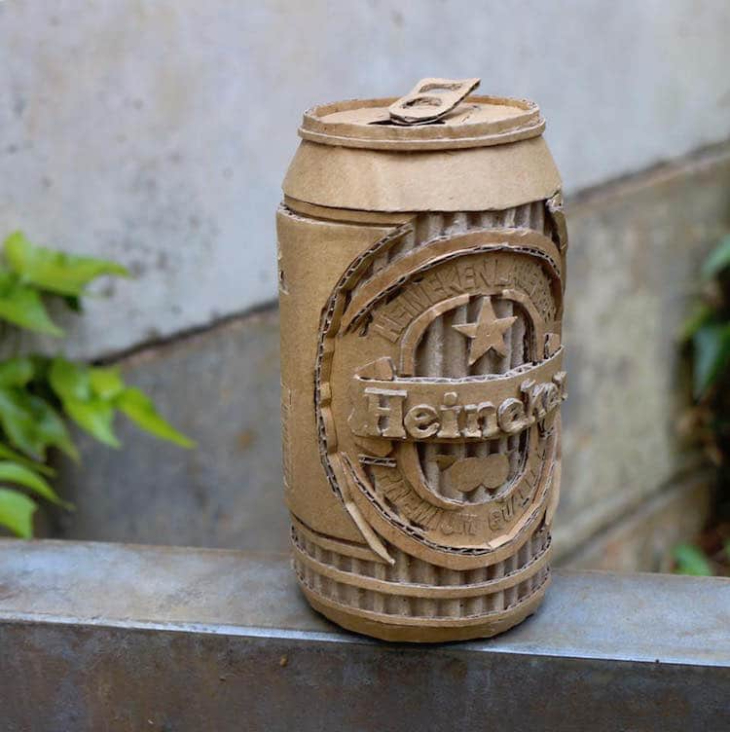 Surprisingly, her use of recycled materials does not bear an ecological agenda; she simply remains loyal to her source of inspiration – the material itself.
Ohno doesn't outsource inspiration, as many other artists do. She enjoys the aesthetic property of art itself: "I make the things that I would really like to decorate my house with […] The things I make change depending on what I like," she said in an interview with WINO.
A bag of chips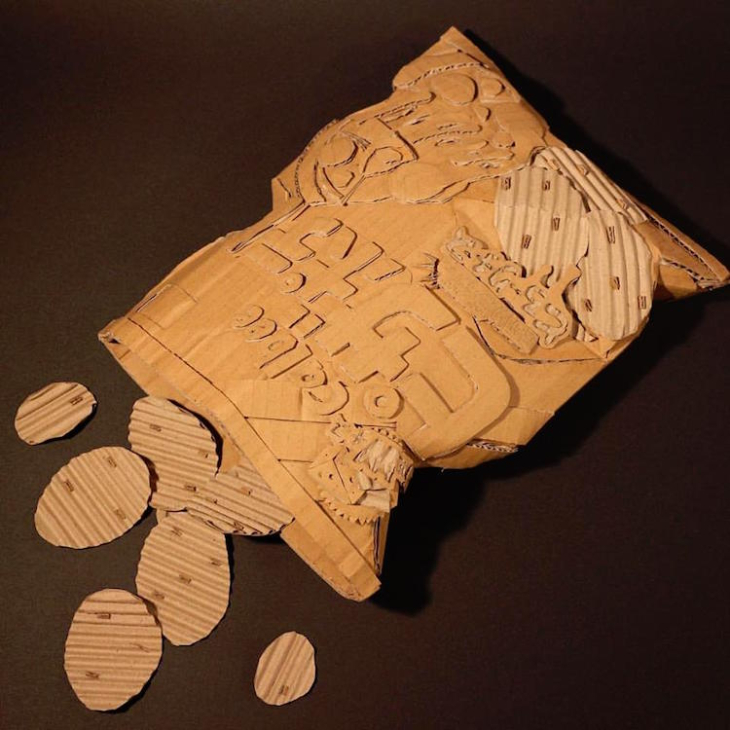 Ohno displayed her artworks both in Japan and overseas, but most of her works or not for sale. She mainly makes a living from taking on commissioned projects.
Her tools are unbelievably simple and widely available, suggesting the optimistic idea that anyone can create art and that the final result depends only on skill and talent and not on the tools themselves. She uses scissors and cutters, a ruler, glue, and masking tape.
She also created short stop-motion clips that demonstrate her sculptures from another angle. Scroll all the way down to see them.
A chocolate bar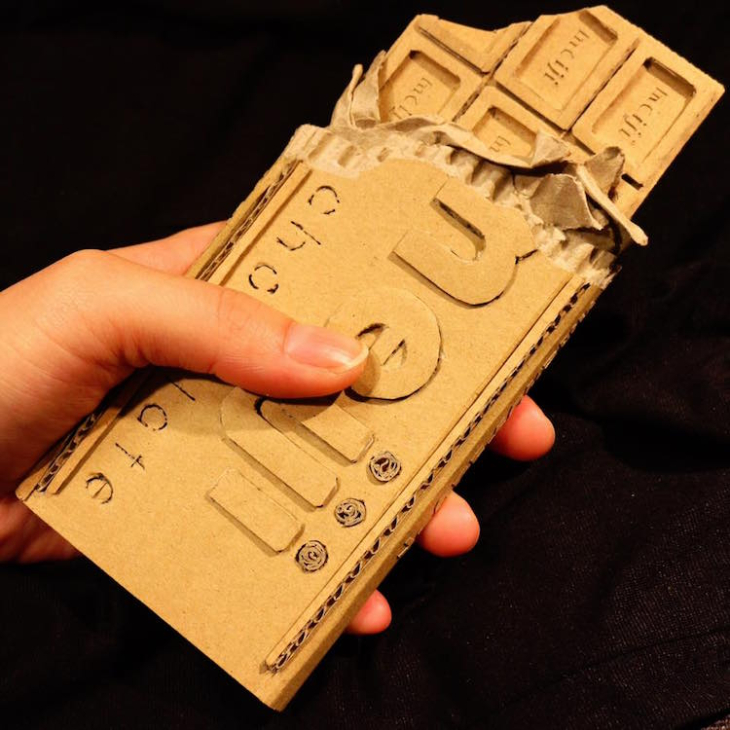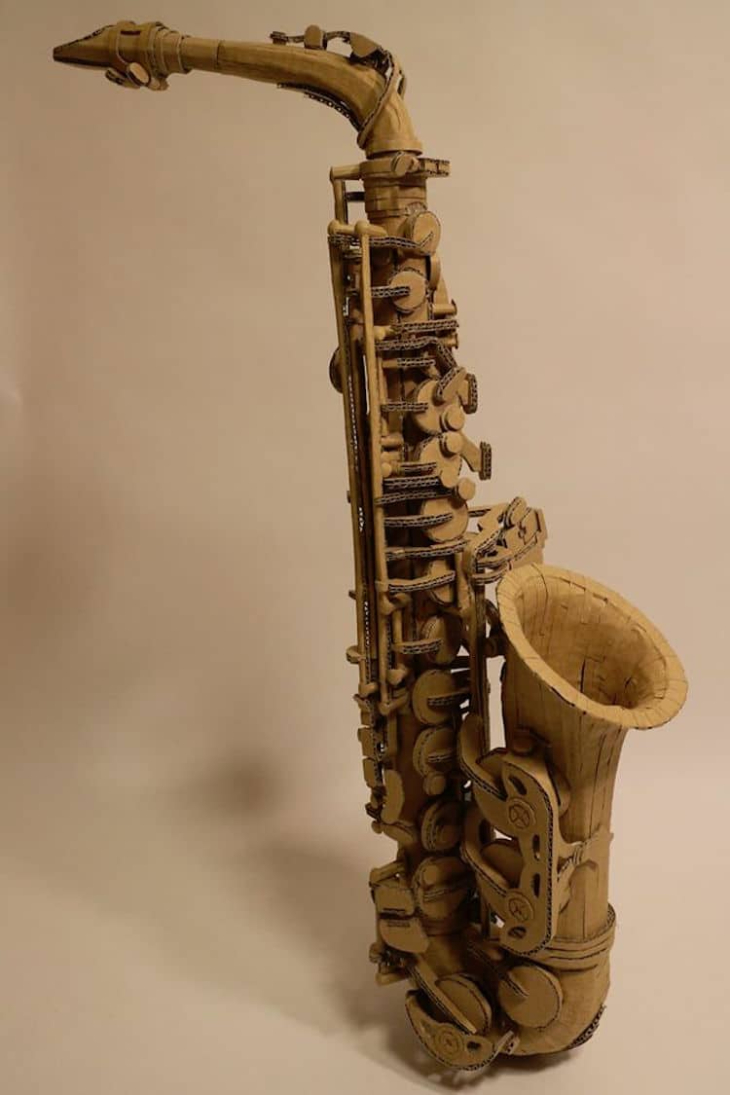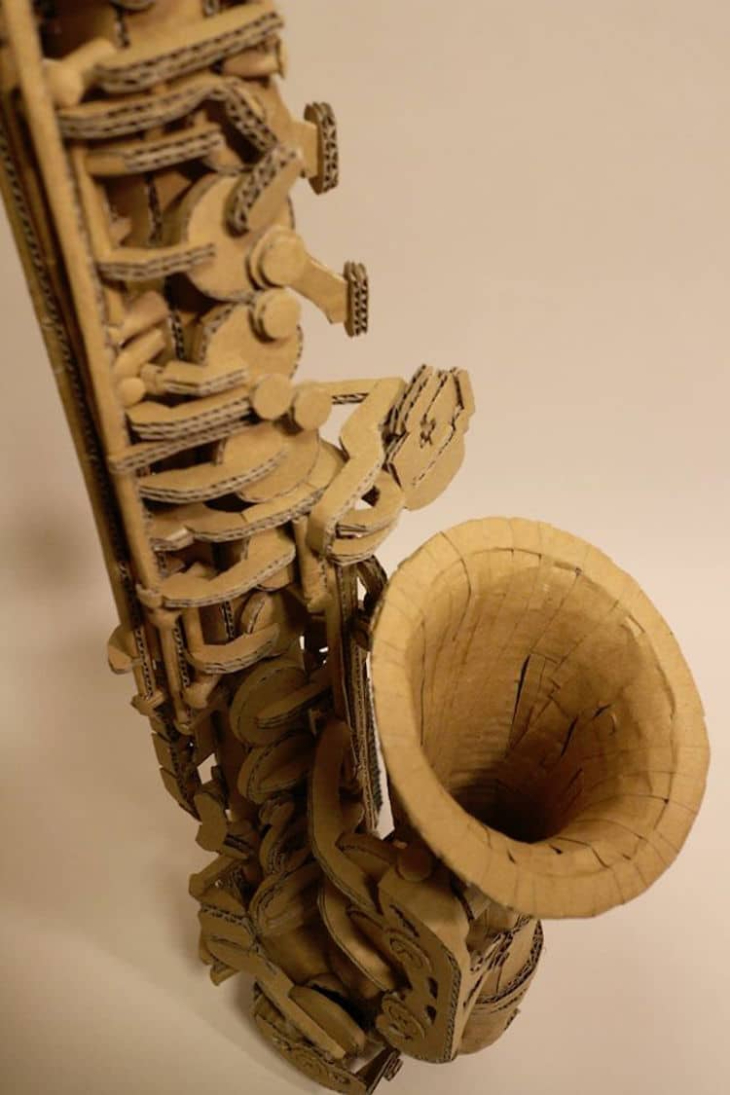 Amazingly detailed machinery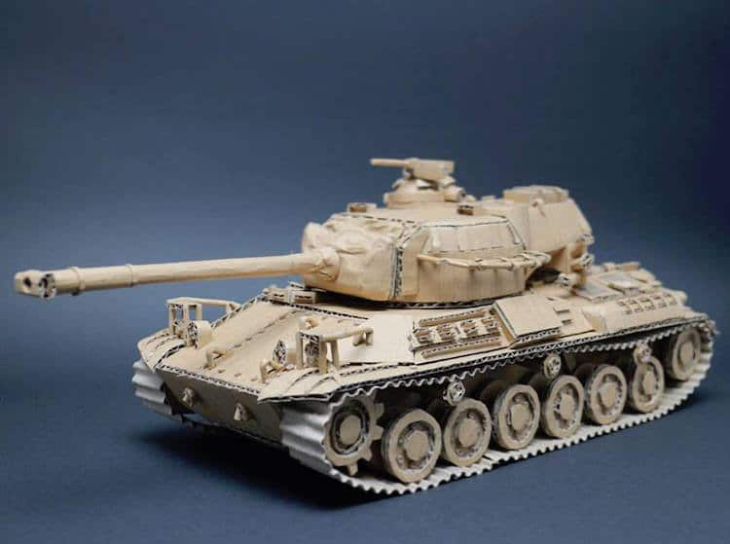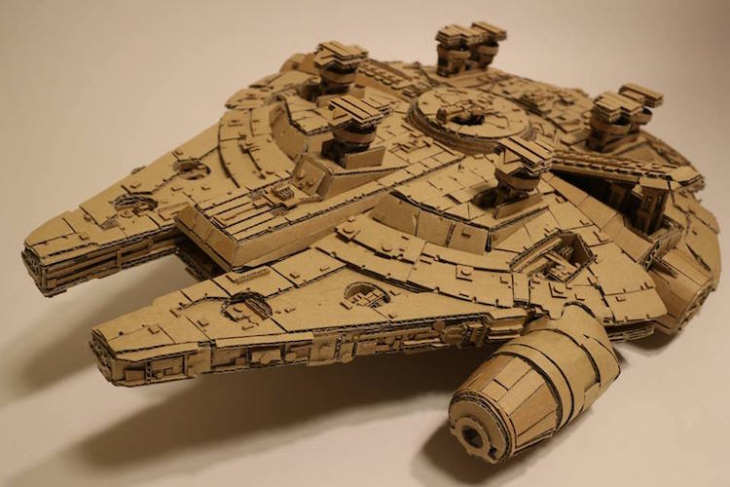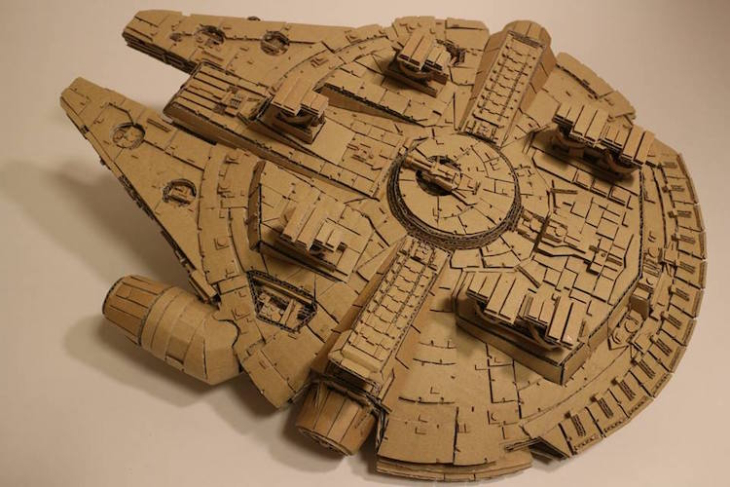 A fully-detailed private vehicle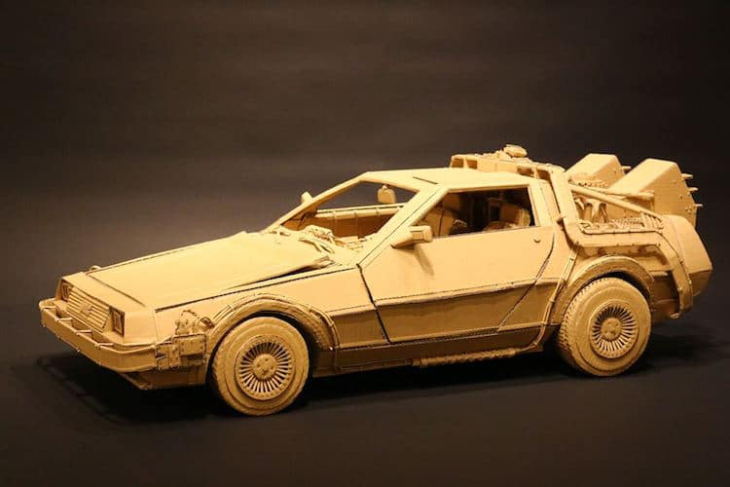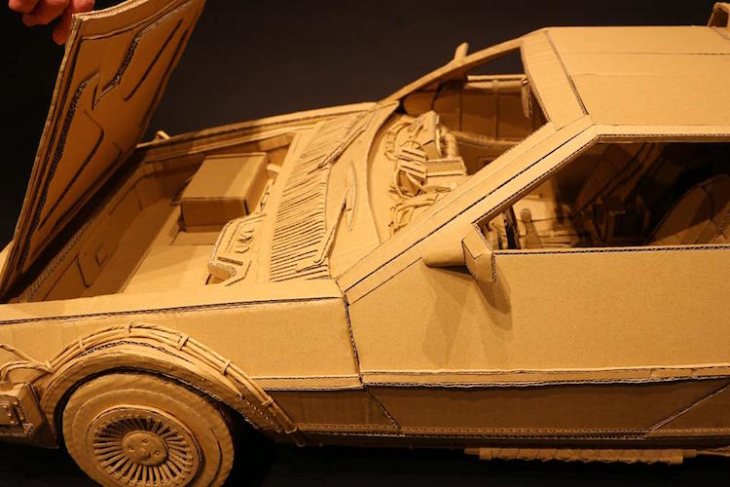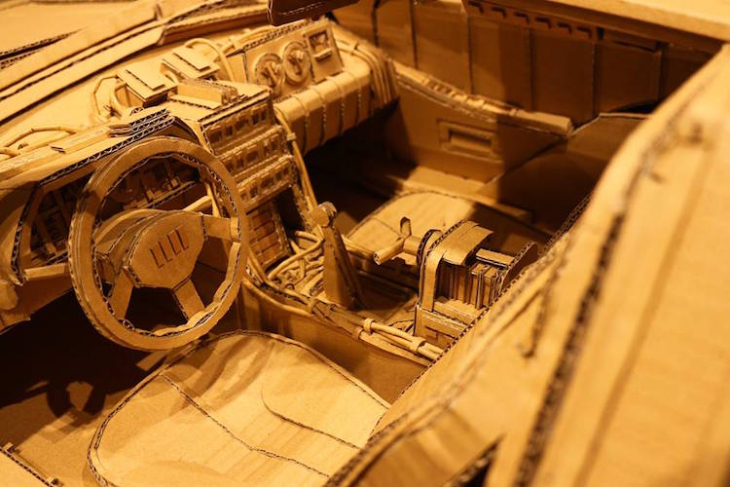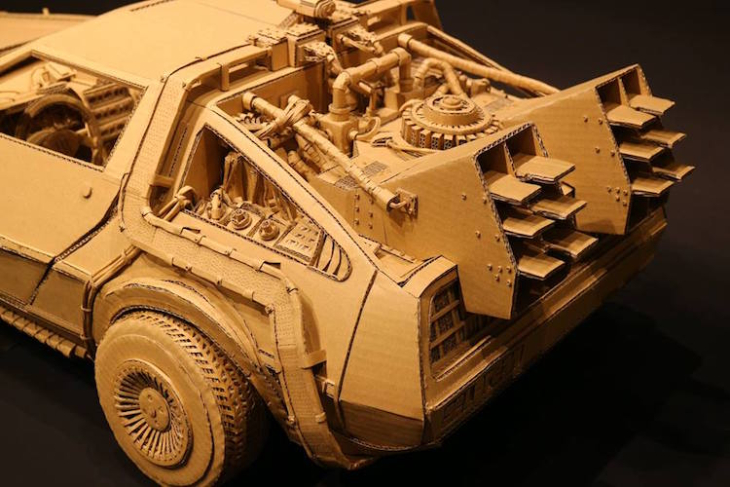 Fully functional, wearable shoes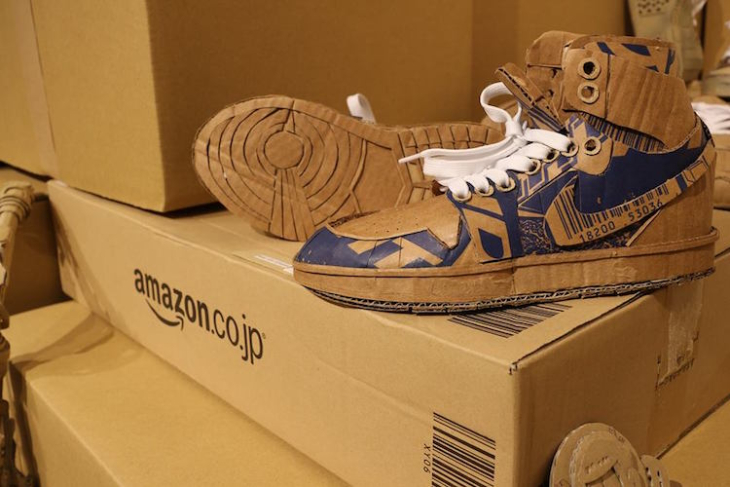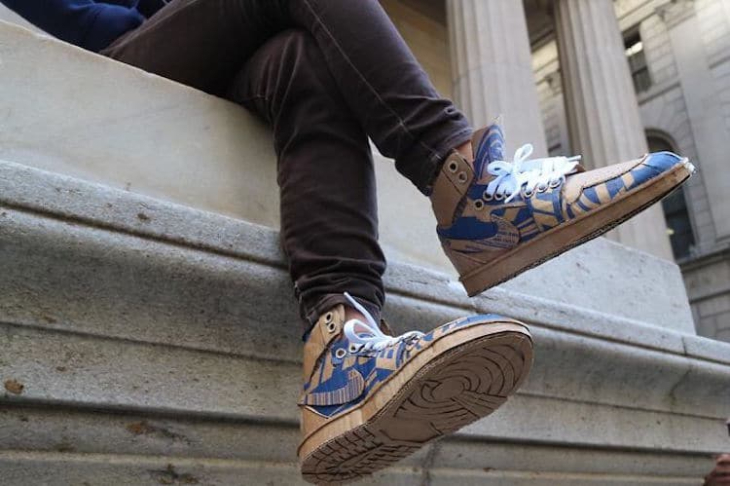 Check out her stop-motion clips: