File a claim with your airline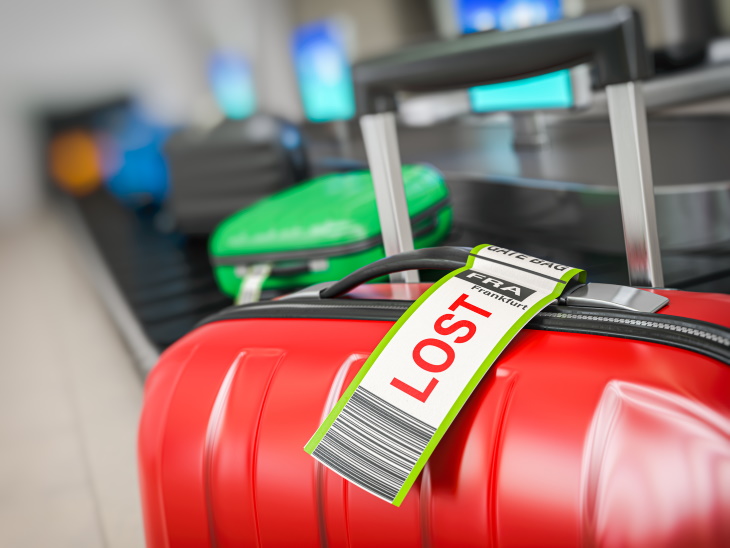 When your luggage is lost, one of the most important things to understand is that your airline is responsible for recovering your suitcase. The moment you realize that your bag is not on the luggage carousel, go straight to your airline's baggage desk at the airport and report the missing suitcase. Airlines track the passengers' luggage en route and should know where your bag is. If it is delayed, they will be able to tell you when it will arrive. Some airlines also have a luggage tracking feature on their mobile app or website.
If the airline staff says your suitcase is missing, it's time to file a missing baggage report. In the claim, you will be asked to give a detailed description of your bag (size, color, and material) and provide your address and contact info. Ask to get a copy of the report and make sure that it contains a reference number and customer service contacts so you can keep tabs on the status of your lost luggage claim.
Last but not least, ask if the airline will deliver your lost suitcase to your preferred address. Many airlines will get your delayed luggage to you for free once it arrives at the airport.
Review your airline's baggage fee reimbursement policy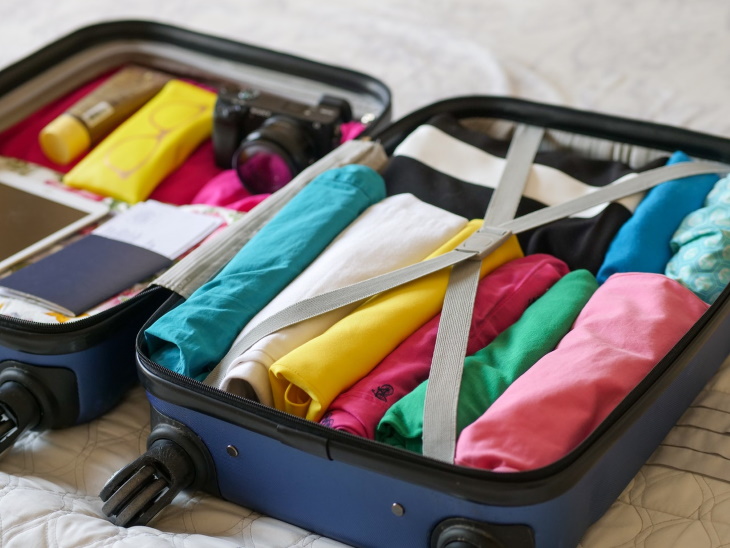 Another important reason to file a missing bag complaint is that you will be able to request the airline to compensate the checked luggage fee and the contents of the suitcase. While the airline is searching for your bag, read up on the airline's baggage reimbursement policy. Checking in bags can cost anywhere between $30-100 and above these days, and if the airline lost your luggage during travel, you may be eligible for a refund.
Please note that there is a difference between delayed and officially lost luggage. If you haven't received your luggage 5-14 days since the flight, the majority of airlines will officially file it as lost. The airline will be required to reimburse the checked bag fee to you at this point - according to the Department of Transportation.

Related Article: 16 Insider's Tips That Will Make Traveling Easier
Know what other compensations you are owed by the airline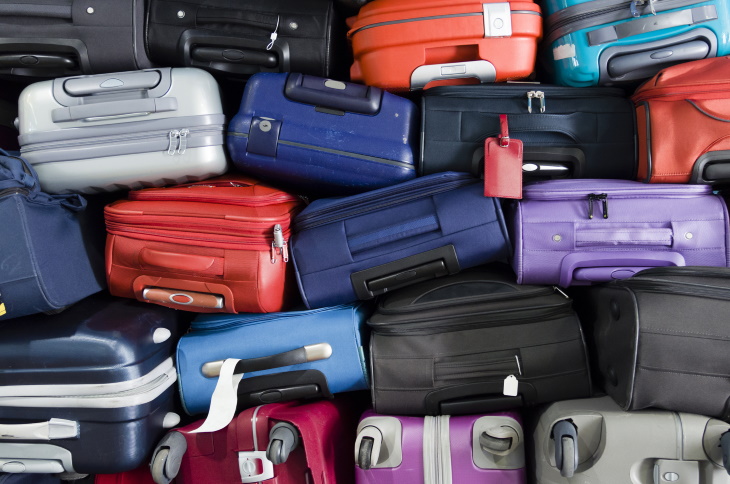 "If it's been missing for between five to 14 days, at that point you're entitled to reimbursement of the missing bag and its contents, up to $3,800 for domestic flights and $1,780 for international flights," says Scott Keyes, a travel expert. So be ready to give a list of items in your lost suitcase and their approximate dollar value in case the luggage is permanently lost.
And the airline isn't the only one that can chip in to cover your lost luggage costs. If you have paid for the tickets with a credit card that offers travel perks, the card company may also offer compensation for delayed or lost bags. Last but not least, travel insurance companies may also cover lost luggage costs.
Keep all the receipts
Also note that some of your personal expenses may be covered by the airline, but only after a suitcase has been lost for 24 hours or more. This may include clothes, toiletries, and other travel necessities you had in your bag. So, keep all dated receipts if you decide to buy any replacements while you wait for the suitcase to show up.
Remember, however, that every airline maintains its standard of what they consider "reasonable, verifiable, and actual incidental expenses." According to Lauren LaBar, the travel and experience manager at Upaway, travelers are usually covered for around $50 a day during the first 5 days.
Examine your bag and its contents for damage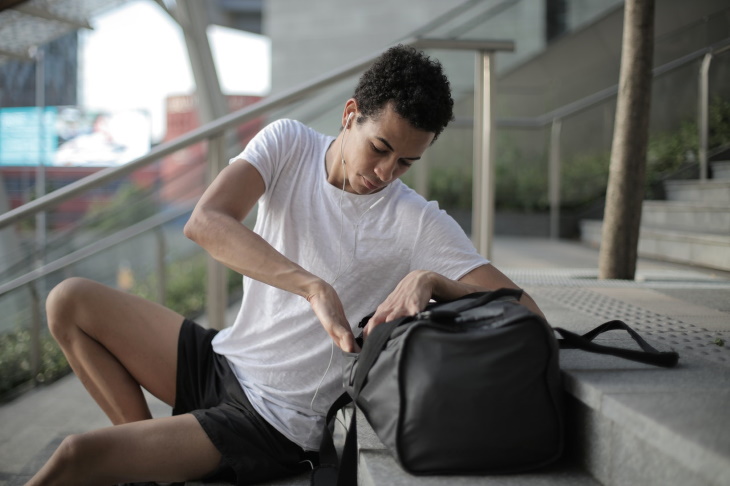 Let's imagine that a small miracle happened, and your luggage showed up at your hotel two days after you landed at your destination. As thrilled as you are to reunite with your belongings, we recommend that you maintain composure and take the time to thoroughly check the luggage for damage.
Is anything missing? Are there any dents in the suitcase or broken items inside? Airlines are responsible for any irreparable damage to your bag, so don't be afraid to contact them and ask the airline to compensate you.

Related Article: 10 Weird Things Found at Customs

If the airline is stubborn, file a complaint
Some airlines will not be very cooperative in providing compensation for lost luggage. If this happens to you, don't hesitate to file a complaint with the federal Department of Transportation. The agency has an "Air Travel Service Complaint or Comment Form" where passengers can report poor airline service - be it related to luggage, refund practices, and more.
Prevent future mishaps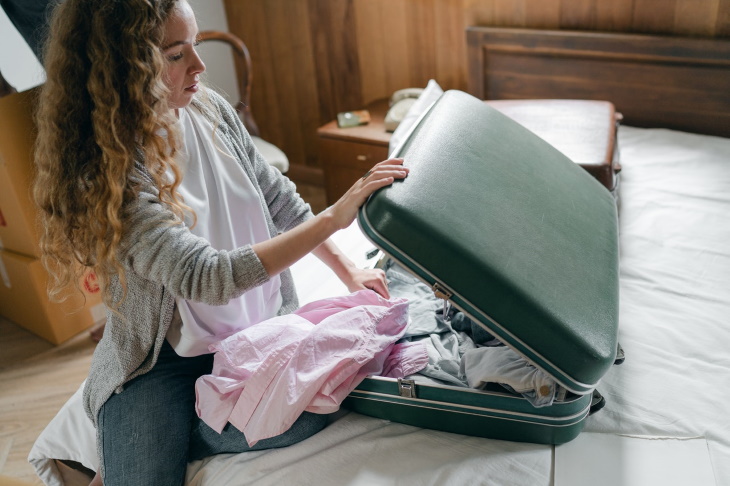 When your luggage is lost, it's not your fault. But as you can see, recovering or getting compensated for your lost bags can come with a lot of red tape, which is frankly the last thing you want to do or think about as you're traveling. And with this problem being pretty much ubiquitous on both domestic and international flights these days, we think that taking preventative measures is definitely a reasonable approach.
Here's what you can do to reduce the odds of losing your suitcase:
Make sure that your luggage is identifiable.
Place contact information on a luggage tag and a note inside the suitcase just in case the tag is lost.

Take a photo of your luggage before checking in.


If the bag gets lost, it can help airline staff identify it, so use it as a reference when you're filing the lost luggage claim. Don't forget to take pictures of the contents too - this makes it easier to claim compensation in case your luggage is never recovered.



Travel with hand luggage only whenever possible to avoid the issue altogether, or at least make a rule to pack valuables and everyday essentials like medications and charges in your carry-on bag.

Take a nonstop flight when possible.
The fewer stops you take, the lower the chance of your suitcase being mishandled. For the same reason, avoid using multiple airlines to get to your destination whenever you can.

Arrive at the airport as early as you can to make sure that the suitcase has enough time to be transferred onboard.

Put a GPS tracker in your suitcase.
These are small devices that will let you trace the location of your bag, which is especially useful if it gets lost.