The earth is a true marvel. Billionaires seem to have had enough of it, and they travel to outer space now, but if you ask me, traveling by foot is the better option by far. It would take a lifetime or even more to explore every corner of the earth, and we're up for that challenge! Today we're visiting a natural resort cradled in the heart of the Guatemalan jungle, Semuc Champey.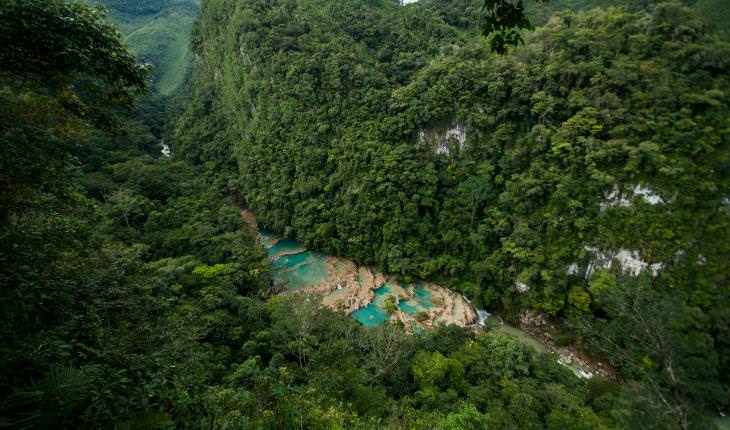 The name Semuc Champey is Mayan for "sacred water," and once you hear what's in these waters, you'll understand exactly what that means. The natural reserve consists of a limestone bridge between two mountains, about 30 yards long. Over it flows the Cahabón River, which makes waterfalls and clear pools in the limestone. Sound magical already, doesn't it?
The view from El Mirador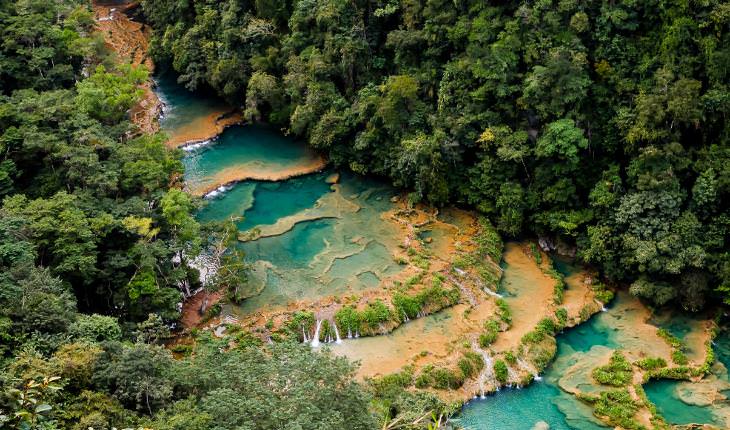 The waters are said to be rich in microscopic particles of jade and other minerals, which have accumulated over the eons, sinking to the bottom of the steam and creating the limestone bridge. Maybe that's why the waters are so vividly turquoise. What you see in the photo above is the view from a wooden platform called El Mirador (Spanish for "looker"), which overlooks the entire valley. This is where you get after quite a challenging 45-minute uphill hike, which would lead you into the water shortly after.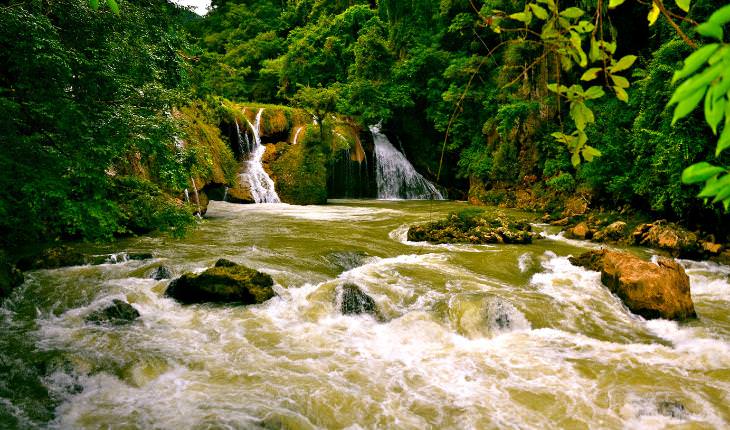 Now, getting there is no easy task! The roads are bumpy, and the hike is challenging, with a humid climate and slippery stairs. We've included photos and a video at the end for those who understandably prefer to stay close to the AC unit.
If you are looking to challenge yourself, you can board a shuttle from Antigua to Lanquín every day from most travel agencies. Lanquín is the nearest town to Semuc Champey, about a 40-minute drive away. It's a small, quiet town that lives almost off the grid.
When you get to Semuc Champey, you can explore the sight on your own, or enjoy a guided tour that will take you uphill, down to the pools, into the Lanquín underground caves, and finally down the river in a an inflatable raft. What an adventure! Exploring the caves is for the bravest only- there is a tough climb inside and a short swim, all while holding a candle for lighting! The caves are fully underground, and the entire trail is 12 miles long.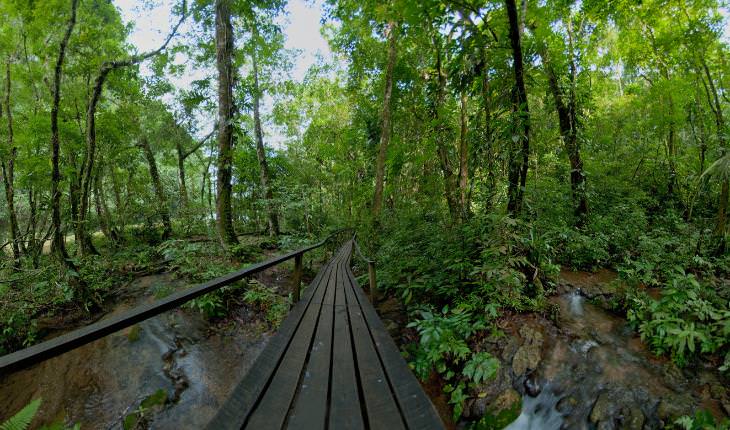 Entrance to the reserve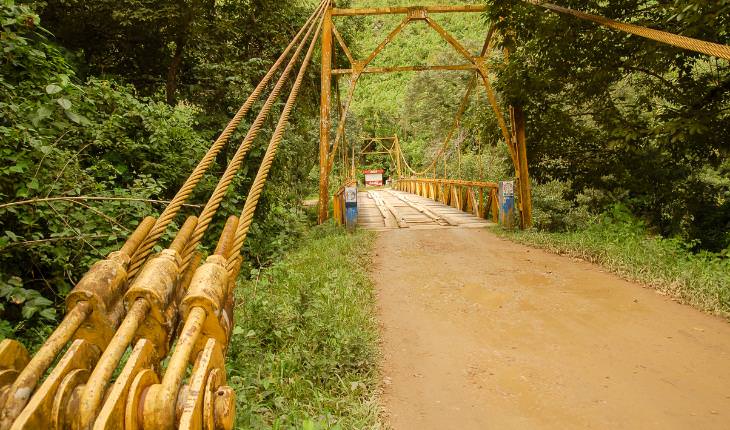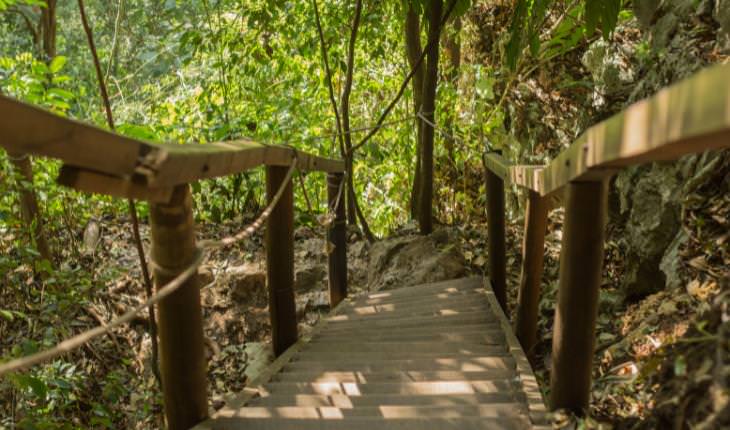 If you're planning a day visit, you'll only need a packed lunch, a little cash, swimwear, and comfortable sports sandals. Entree fees to the river or the caves are lower than 10$. It's best to visit during the dry season - from December to April.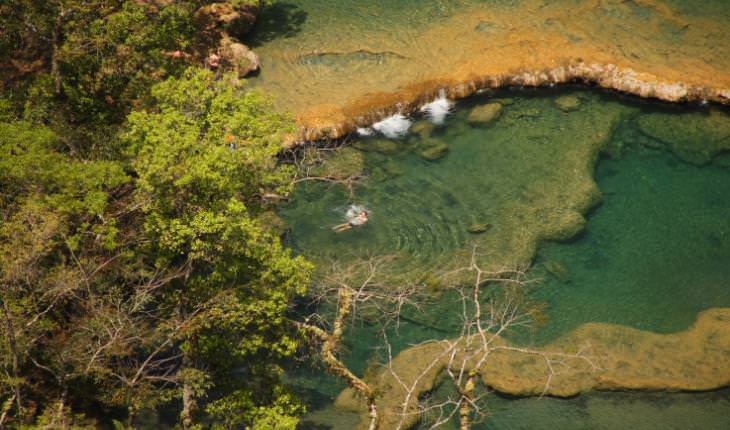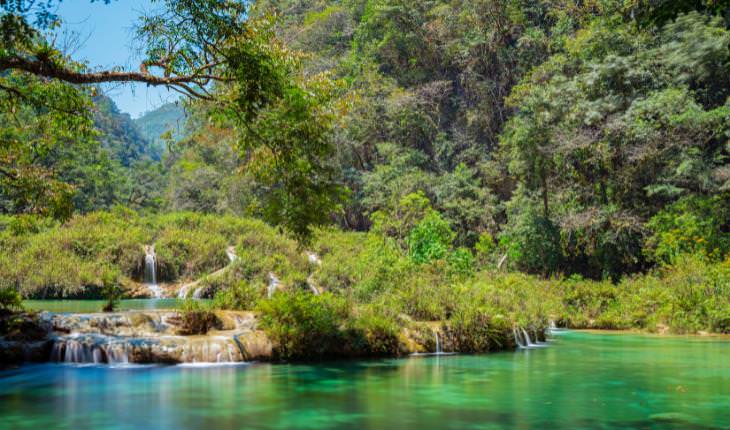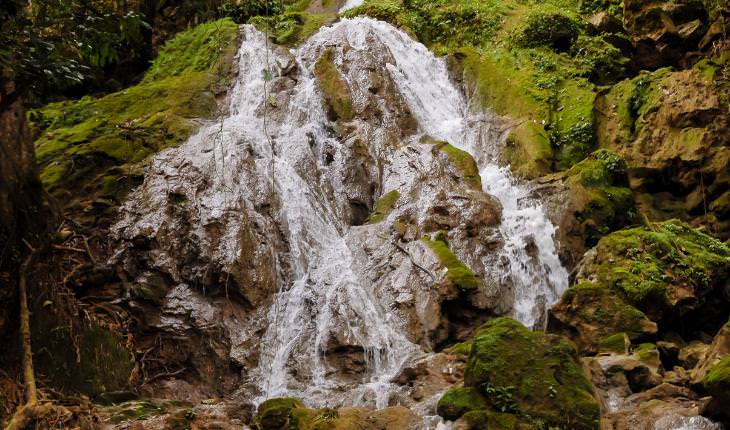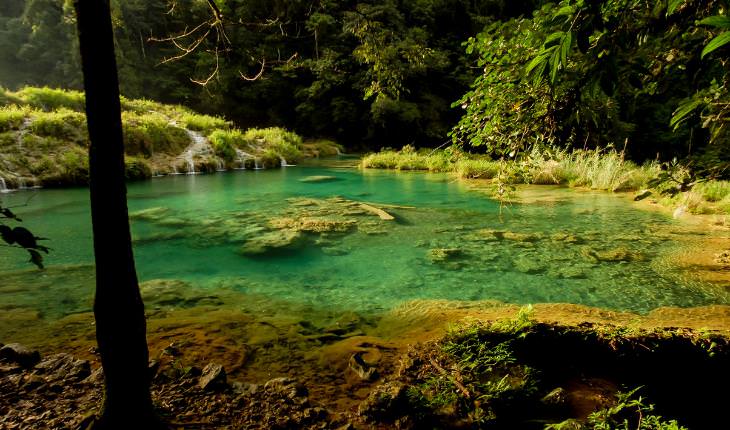 Would you raft down here? The flow is mellow and slow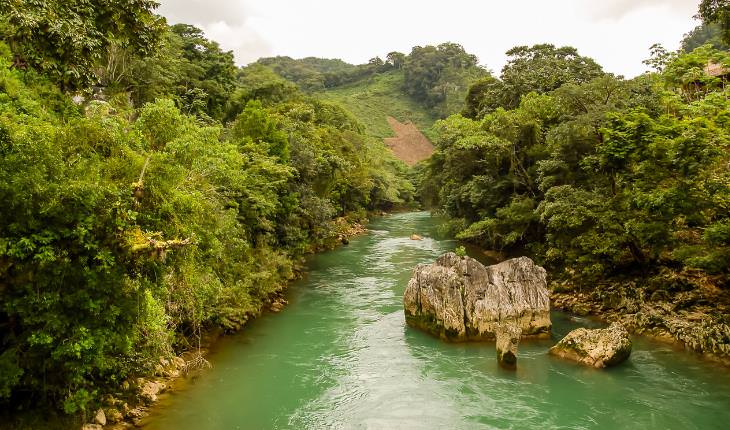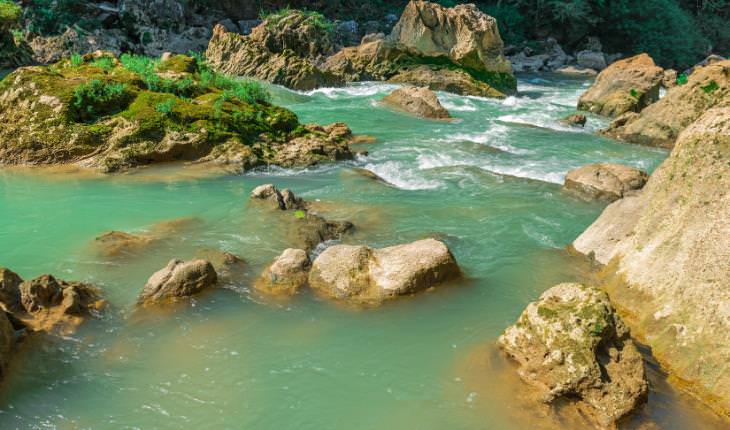 Now I know what you're thinking. This paradise just doesn't look real, there's no chance a place like that actually exists outside of a fairytale. The photos are clearly edited. So we have a video to demonstrate the beauty of the Semuc Champey river: