In recent years, there has been a general awareness of the importance of adopting a healthy and athletic lifestyle, and this can be seen in the increasing number of people worldwide engaging in various sports activities, whether professionally or as a hobby, investing a lot of time and energy. But it is important to remember that even if you take a vacation abroad, short or long as it may be, it is recommended that you don't stop the activity and continue to exercise in any way possible while on vacation. In order for you to do it better and know which options you have, we've compiled a list of the 10 best places to experience challenging and fun sports activities.
1. Running in the dunes of Zanzibar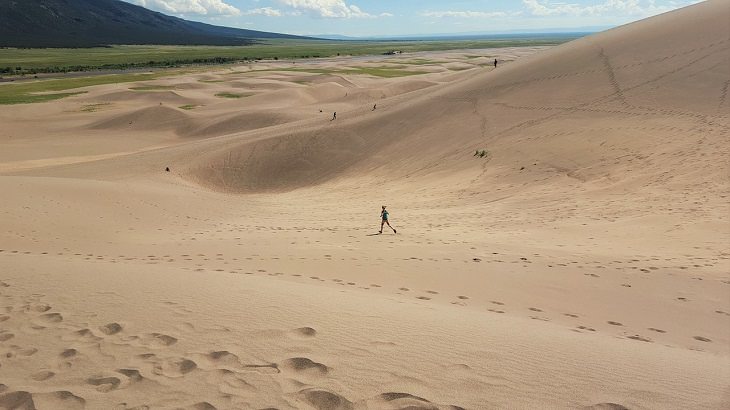 Although the island of Zanzibar off the coast of eastern Africa is known as a lavish travel destination with azure beaches and pampering resorts, if you are a fitness and sports person, you won't want to miss running along the tens of miles of golden sands on the island's beaches. Tour and attraction providers located on the island itself offer fitness packages, including guided runs in the countries dunes and other activities designed to keep you fit.
2. Kayaking on the Soca River, Slovenia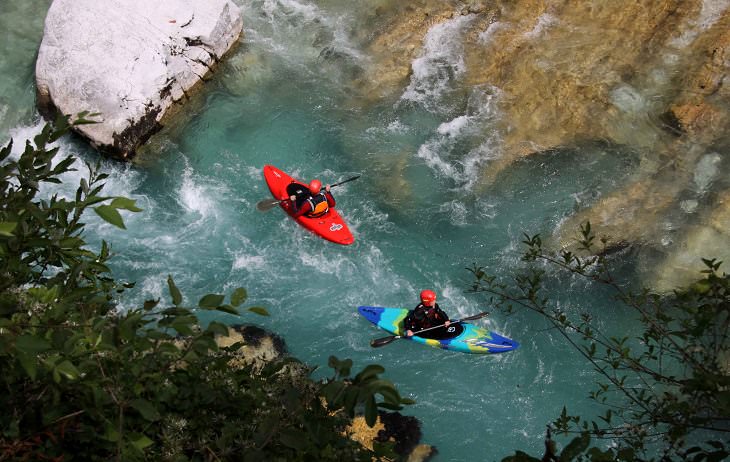 Kayaking is one of the most enjoyable and challenging sports activities for anyone who wants to work their body and challenge themselves to ongoing physical effort, and to whoever wants to test their maneuvering and navigating skills in stormy river water. You will find many kayak providers who will be happy to give you lessons in Kayak control and navigation, and then go sailing with you along the 140 km of this beautiful river. You can choose between a short run of a number of hours and a longer more challenging one of several days.
3. Skiing in the Italian Alps, Italy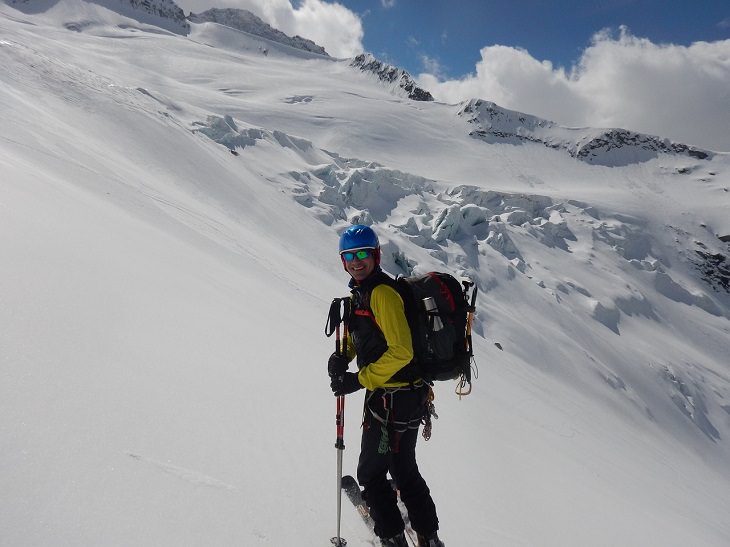 From the stormy river, we will move on to the snowy Alps and skiing which has become popular among many, some of whom have even made the habit of going on an annual ski vacation. But if you are one of those who prefers a relaxing ski holiday that includes climbing to the top of the mountain by cable car and then a peaceful ski down the slopes in marked trails, this might not be the trip for you. If you're looking for a more intense activity, head for the Italian Alps where various providers offer activities and hiking trips to the summit and guided skiing in hidden and unfamiliar routes. This is a truly challenging activity for those who want a full blown extreme skiing experience.
4. Swimming and snorkeling in Varadero, Cuba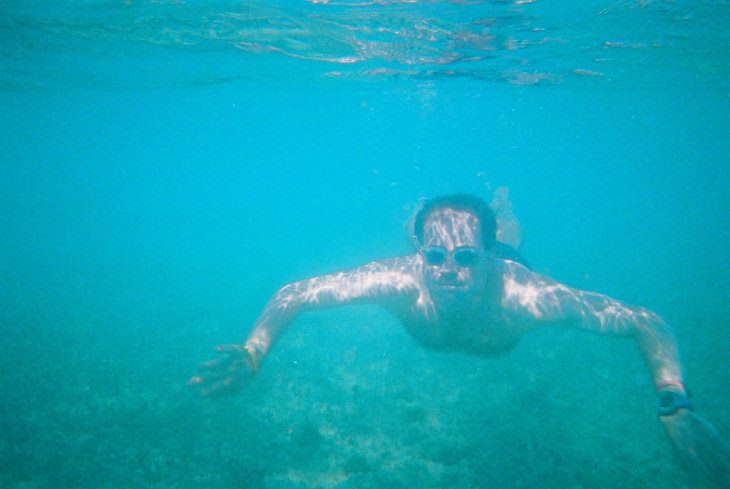 Going out to the open ocean, swimming freely with snorkels and seeing the vibrant underwater life, is definitely a fun and enjoyable sporting activity, which can be combined with a luxurious exotic vacation. On the northwestern coast of Cuba, the wonderful Caribbean island that is changing today and opening its doors to more and more tourists, is the resort town of Varadero, which is a great place for fabulous Caribbean vacations and a variety of water sports activities, especially free swimming and snorkeling. In the waters of the Caribbean Sea on the shores of Varadero, you will be able to see a variety of colorful fish, along with beautiful underwater landscapes.
5. Biking expedition in the Serengeti National Park, Tanzania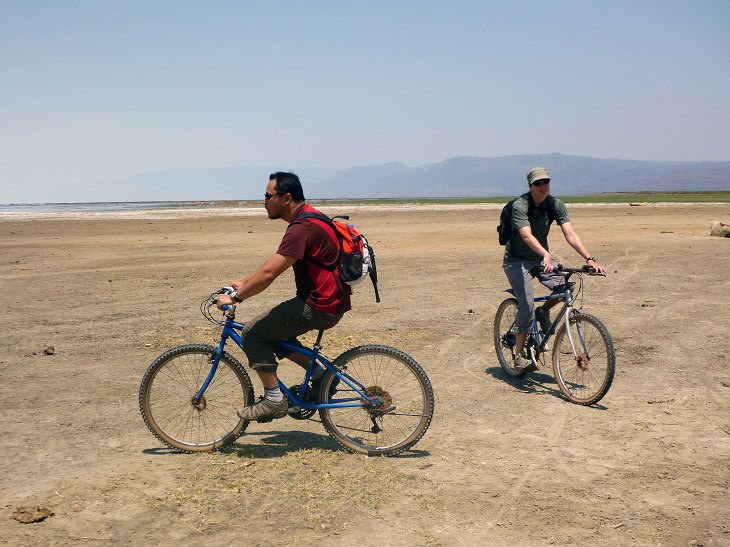 The Serengeti, Tanzania's largest safari reserve, is one of the world's wildest nature spots, with endless open spaces and a host of rare animals that can be seen only in this area. The trip to the Tanzanian safari is fascinating, but it is usually done in a closed vehicle driven by a local driver who drives quickly from one point to the other. If you are interested in a more original safari trip that combines high-intensity physical activity, take a bike trip on the vast prairies of this African safari. Different companies from around the world offer such guided group tours that include long rides of hundreds of miles, during which you will be able to see herds of giraffes, zebras, rhinos, lions and more. This isn't a cheap attraction, but it is well worth the financial investment and the physical effort required.
6. Yoga and meditation in the Indian Himalayas, India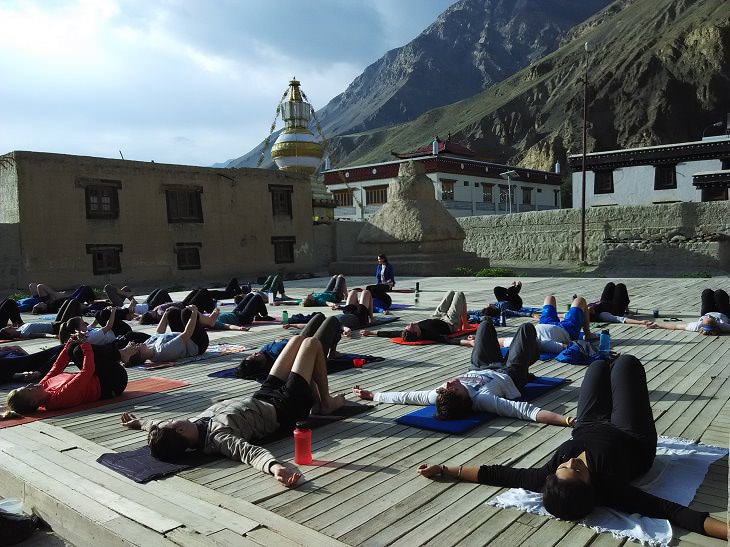 After all the challenging activities we've suggested so far, you're probably wondering if there's a more tranquil activity out there. The greatest peace and tranquility can be found in yoga, which combines body and soul together, and brings relaxation and general strength to the person practicing it. If you are interested in reaching the roots of yoga, and experiencing firsthand the exaltation this activity brings, do it in front of breathtaking views of the Himalayas in northern India. In the area, you will find many spiritual guides that offer comprehensive yoga and meditation workshops, including hiking in the beautiful mountainous area where you will be able to practice yoga exercises that will calm your mind and bring your body to the best place for it.
7. Hiking routes on the North Downs Way, England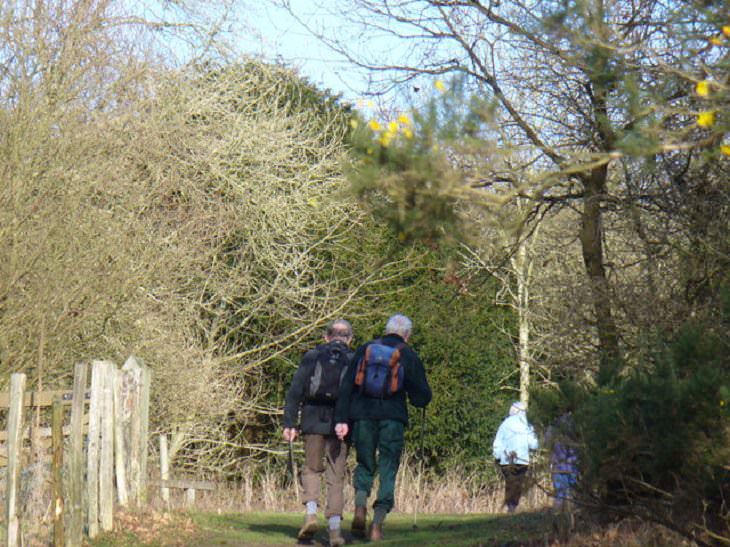 If you are a person who enjoys a challenging walk and is looking for a place to integrate this on your next vacation, head for the Northern Downs Way, a protected nature reserve and walking path on the southeastern tip of the British Isles. On this trip, you can combine a challenging walk with taking in and admiring the fascinating mountain views of the English countryside, as remote and isolated as possible from central London and other big cities. The entire trail is 246 km long, and tour companies in the area offer guided tours of between 1 and 11 day. While walking you will be able to stop and rest in local villages and meet their hospitable residents.
8. Surfing the shores of Playa Tamarindo, Costa Rica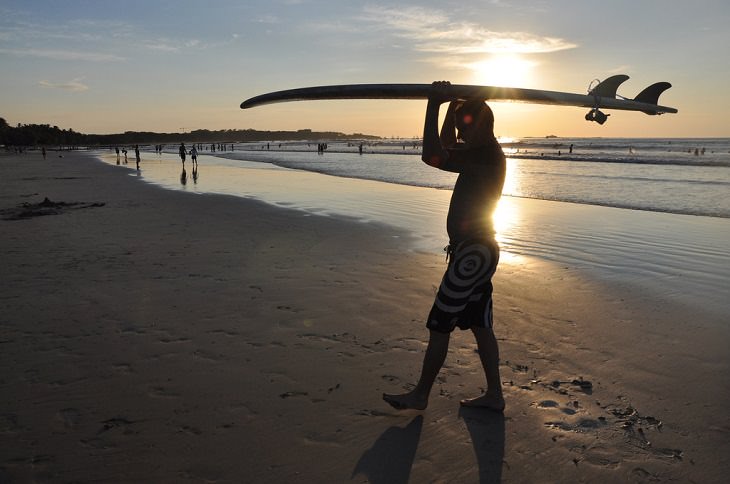 Surfing is probably the most photographed marine sport, and professional surfers always have an aura of glamor and glory around them. But you don't have to be a professional to know how to surf and enjoy the experience of riding waves. A little balance and a lot of sportsmanship can do the job and make you part of the famous surfing community. In the charming resort town of Tamarindo, in the west of Costa Rica in Central America, you will find a beautiful beach and waves at just the right height for novice surfers. Dozens of surfing guides in the town will be happy to rent you a surfboard and give you a few lessons until you know how to catch and ride the perfect wave.
9. Rock climbing in Costa Blanca, Spain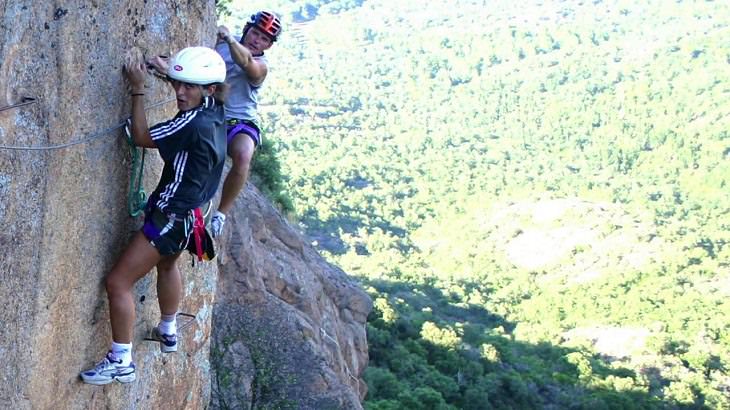 Rock climbing is one of the most challenging sports, requiring courage along with great concentration and physical abilities. While artificial rock climbing is available almost everywhere, to experience the real excitement of this extreme sport you should head to the coast of Costa Blanca, Spain, near the city of Valencia. Here, you'll find some of the best and most challenging cliffs in the world to embark on such a climbing expedition, as well as some providers offering such an experience. In exchange for the tremendous effort, you'll invest in the climb, you will be able to see a breathtaking site of this amazing region of the country at a bird's-eye view.
10. Diving on the beaches of Koh Tao Island, Thailand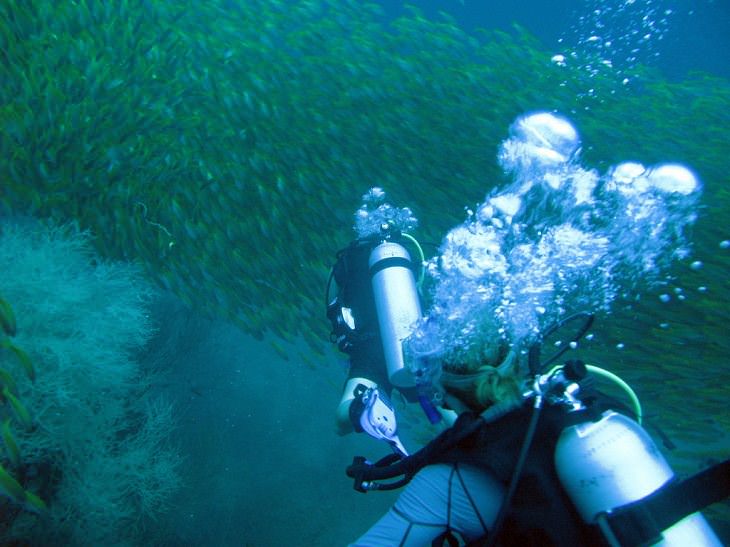 Thailand is one of the most popular holiday destinations for tourists around the world as it's a great place to catch up on some R&R. But those who don't embark on one of the most challenging diving trips in Thailand miss the undersea richness of the shores of this tourist country, as well as the excitement and generous physical effort provided by the dive. There are dozens of beaches all over the country where you can find schools and diving instructors to help you learn how to dive, but the most recommended beach is that of the secluded island of Koh Tao, turtle island, located in the center of the Gulf of Thailand, which offers sites of a host of fish and other sea dwellers, in addition to amazing underwater scenery.