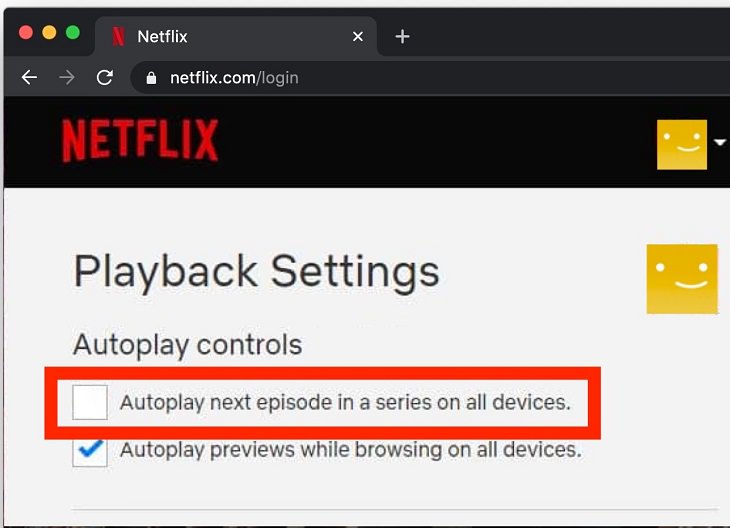 To showcase their original content to us, Netflix auto-plays their trailers whenever you log on to the app to watch something. While it's good to know of some of their new content every once in a while, it can get annoying to watch these trailers every single time you are browsing. Thankfully, the platform has the option to turn off autoplay. Click your account avatar on the top right on a desktop, and head to Manage Profiles. Now, just click your account and uncheck 'Autoplay previews while browsing on all devices'.
2. Browse hidden categories with Netflix codes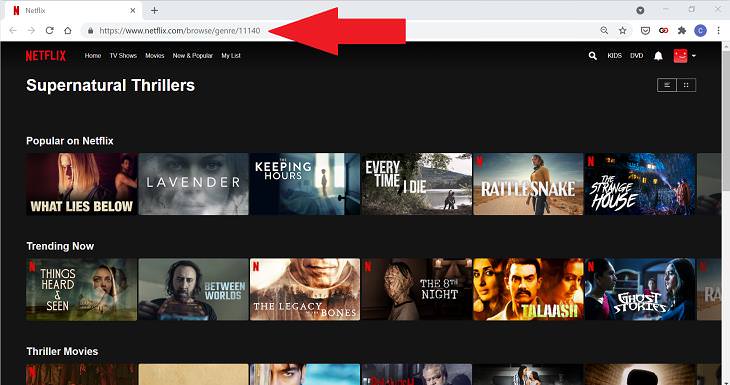 Often, a lot of our time is wasted just scrolling through the selections on Netflix while trying to find something good. If that's always the case with you, you should try Netflix codes. These are special numbers that help you find shows and movies hidden from the homepage. With these codes, you will be able to browse countless broad genre categories – from 'Classic Foreign Movies' and 'British TV Shows' to 'Cult Comedies' and 'Dramas based on Books'.
All you have to do is visit Netflix-Codes.com and find the code of genre(s) that you like. Once you have found the code(s) of your liking, just type it into your browser like this: http://www.netflix.com
/browse/genre/[INSERTNUMBER]. (The [INSERTNUMBER] is the place where you put the code, of course).
Bear in mind that Netflix codes can only be used on the website. However, you can watch the titles you find anywhere.
3. Customize your subtitles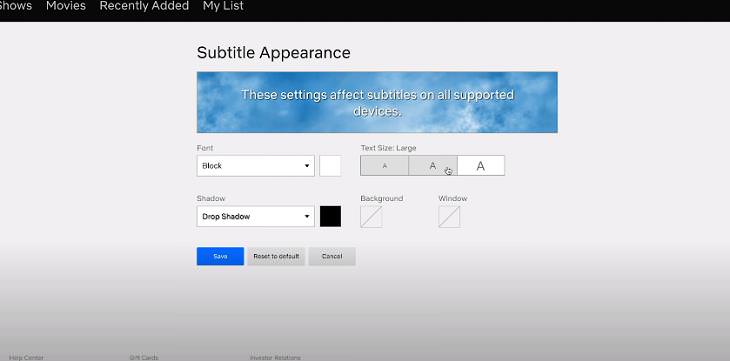 Subtitles are available for most titles on Netflix and many people rely on them. However, the default yellow lettering or typeface isn't always easy to read for everyone. But there's an easy fix. Just go to Your Account > Your Profile > Subtitle Appearance > Change. Here, you will find a host of options such as changing the letter coloring, background color, typeface, and fonts.
4. Turn on audio descriptions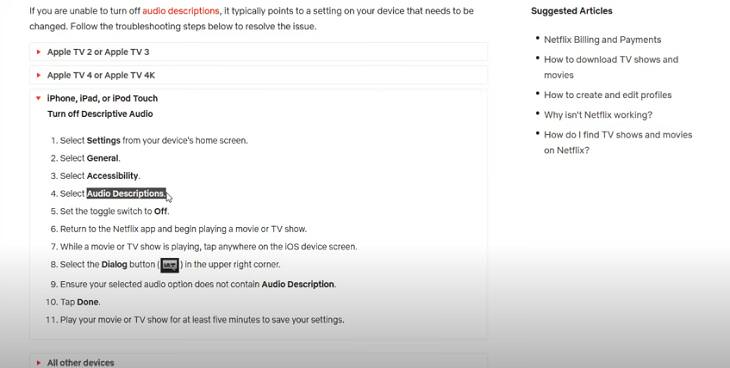 Netflix has a helpful feature called 'Audio Description' that is designed for the visually impaired. With a voiceover narration, it explains what is happening on screen, "including physical actions, facial expressions, costumes, settings, and scene changes". The feature is available for more than 1,500 Netflix original titles and many other TV shows and movies. You can access it by clicking the audio and subtitles option and selecting English - Audio Description on supported titles.
5. Try Netflix Roulette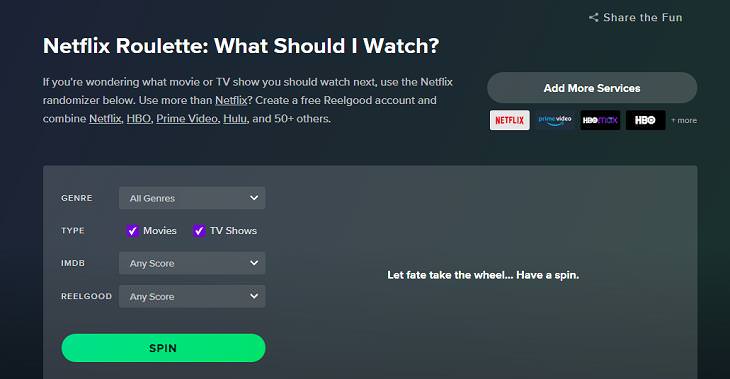 At times, finding the best thing to watch on Netflix can be quite confusing. In such a case, you should try Netflix Roulette. This online randomizer tool will pick a movie or TV show randomly from the Netflix catalog for you. Moreover, it will also filter their IMDB scores, making it easier for you to make your choice. Before you spin, a good tip would be to pick a genre, actor, director, or keyword, and then let Roulette make the selection for you.
6. Save on mobile data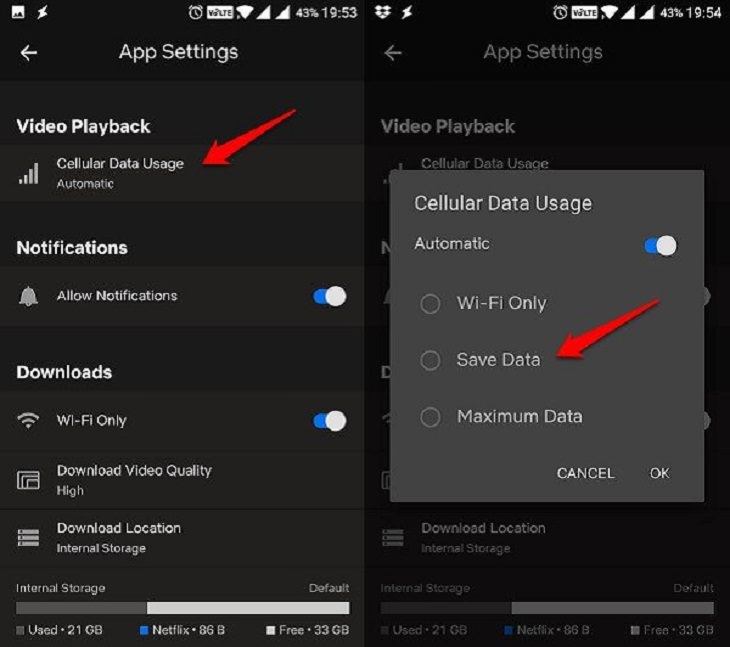 Watching Netflix is so convenient, isn't it? However, doing so can also easily eat up a lot of your data. In fact, before you know it, watching a movie on the platform could completely exhaust your cellular data. Fortunately, Netflix gives you the option of saving up on your mobile's data (on iOS or Android.). On the Netflix app, go to App Settings > Cellular Data Usage. Here, you can restrict Netflix viewing to Wi-Fi only or choose a data-saving mode.
7. Know all the computer shortcuts
If you watch Netflix on your computer, you should be aware of many of the platform's shortcuts that will make your viewing more efficient. Here are a few that should really come in handy:
Play / Pause: Space bar
Fullscreen: F
Exit fullscreen: Esc
Skip intro: S
Fast-forward: Shift + Right Arrow
Rewind: Shift + Left Arrow
Increase volume: Up arrow
Decrease volume: Down arrow
Mute: M
8. Make Use of Netflix Flip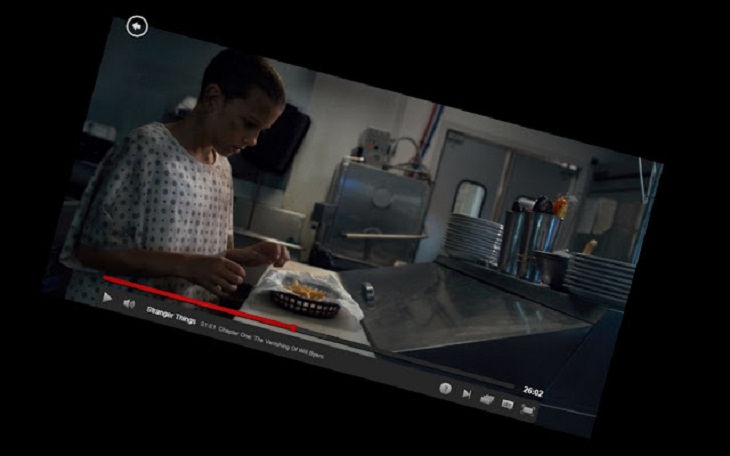 This is a struggle many of us go through while watching something - how to view the computer screen properly when our head is at an angle against the pillow? Netflix Flip is a useful extension that can rotate, spin and flip and zoom your Netflix Player within Chrome, allowing you to watch the videos comfortably even when you are lying sideways in bed.
The Netflix Flip extension lets you rotate the Netflix viewer until it appears horizontal again and also allows you to zoom in and out to view from any distance. And the best thing is that it won't cut off any video content.
9. Kick off the moochers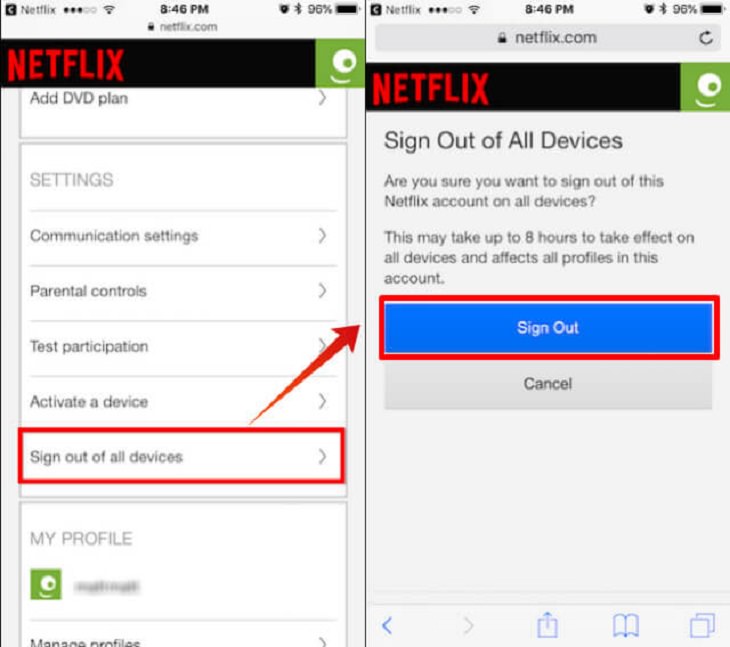 You might have shared your Netflix password with a friend or a relative a while back. However, now, for whatever reason (maybe they shared it with someone else without telling you), you're not comfortable with someone else sharing your account. Don't worry. Apart from changing your password, you can also kick the moochers off your Netflix account by going to Account > Sign out of all devices in 'Settings'. Once you do this, anyone using your account, even you, will have to re-login the next time you use the service on any platform.
10. Delete your Netflix Watch History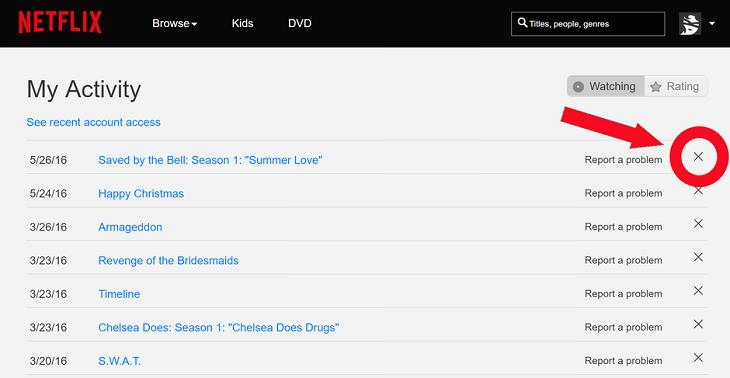 Not all of us are comfortable with showing what we've watched on Netflix to other family members or to anyone else who might be sitting down to watch something with you on the streaming service. That's okay. You can delete items from your viewing activity easily.
Go to Account > Viewing Activity > View on Netflix.com. Here, you will find a circle icon to the right of each content you've seen. Click on it to hide it from your viewing history. If you wish to completely remove all your watching history scroll to the bottom and click Hide All.
Share these tips with other Netflix users you know...