Ah, the famous pasta alternative- spaghetti squash. A true wonder of nature, if you ask me. This is a perfect choice for all gluten-free recipes. While the recipe itself shouldn't result in soup, we strongly recommend adding some vegetable broth to make it a comforting soup dish.
If you like spaghetti squash, click here for another gluten-free noodle dish.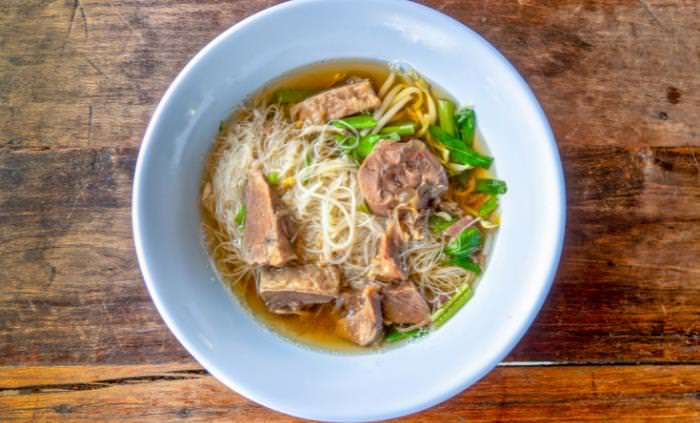 Ingredients for noodle bowl:
Method of preparing the noodle bowl:
Preheat oven to 375°F (190°C). Season the squash halves with salt. Place cut side down on the prepared baking sheet. Bake for 45 minutes, and let cool. 

Whisk the soy sauce with brown sugar, ginger, garlic, 2 tbsp lime juice and 1/2 tsp salt. In a shallow dish, soak the steak in 3 tbsp of the mixture for 30 minutes. 

If you'd like, add the jalapeño, sesame oil, and 6 tbsp lime juice to the remaining soy sauce mixture.

Scrape out the spaghetti squash and throw away the shells. You'll be left with a pile of what looks like noodles! Mix those noodles with your sauce and add more salt if needed. 

Pat the steak dry and fry for 3 minutes on each side. Cut into strips.

Mix all the remaining ingredients with the steak and squash noodles, and serve in a bowl.