'Ants on a Log' is a Brazilian after-school snack that features celery, peanut butter, and raisins. This recipe will show you several creative variations of this healthy snack - one that features crackers, one with chocolate chips instead of raisins, and another one with blueberries and granola.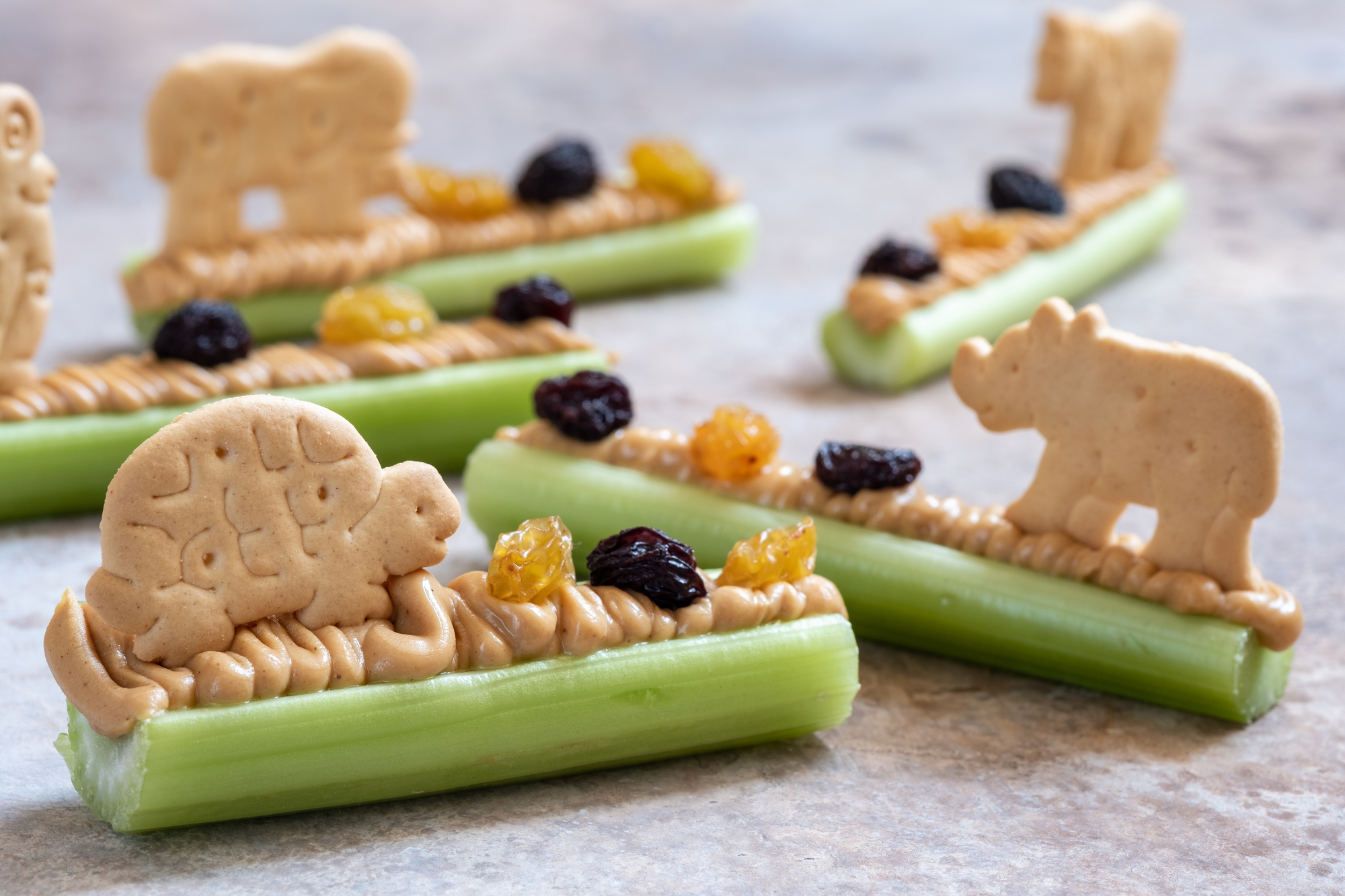 Ingredients for Ants on a Log:
Method of preparing the Ants on a Log:
Spread peanut butter inside 12 celery sticks. Then mix the remaining peanut butter with the cream cheese, and spread this mixture inside the remaining 6 celery sticks.

Take 6 of the peanut butter and celery sticks and place 1 or 2 animal crackers on each celery stick. Fill the remaining space on the celery stick with raisins. If you don't like raisins, you can use goldfish crackers.

Take the remaining 6 peanut butter and celery sticks (without the cream cheese), and simply press chocolate chips on top of the peanut butter. Tip: this sweet version also works great with halved bananas instead of celery.

Lastly, take the 6 peanut butter sticks with the peanut butter and cream cheese mixture, and place 5-6 blueberries on each celery stick. Nestle granola bits between the blueberries.

Arrange your assortment of Ants on the Log on a large plate, and serve fresh.
Source: Iheartnaptime.net