Francis Scott Key Fitzgerald, or F. Scott Fitzgerald, as most people know him is considered to be one of the greatest American writers of the 20th century. Few authors have come to be so closely associated with an era, as Fitzgerald and the roaring twenties. Despite that, his work proved to be timeless.
Fitzgerald was born on September 24th, 1896 in Saint Paul, Minnesota, and began honing his craft from an early age. At 24 he was already one of the country's most promising young writers, following the publication of his first novel, This Side of Paradise. To celebrate the contribution he gave the world through his writing, we have collected some of the most beautiful and profound utterances of the famed author, on life, love, and talent.
1. "There are all kinds of love in this world but never the same love twice."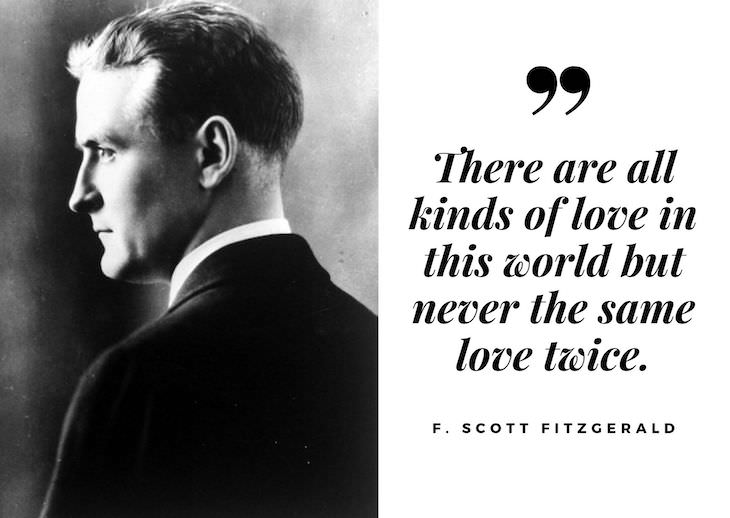 2. "Never confuse a single defeat with a final defeat."
3. "Reserving judgments is a matter of infinite hope."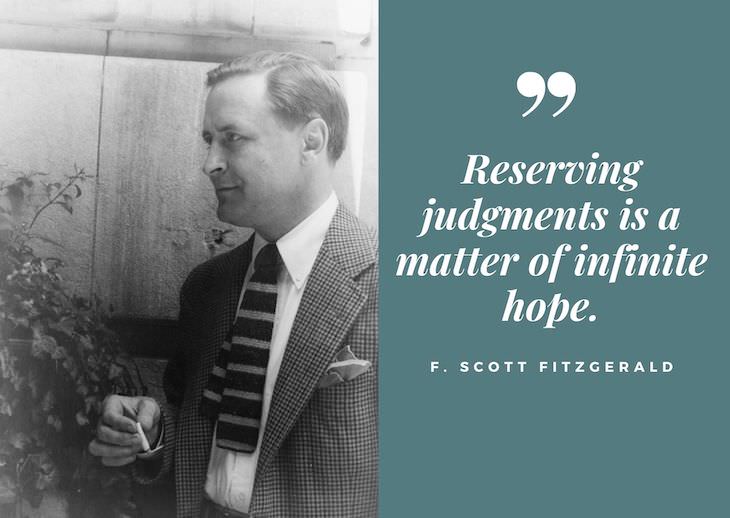 Related: Get to Know How Famous Authors Approached Art and Life
4. "That is part of the beauty of all literature. You discover that your longings are universal longings, that you're not lonely and isolated from anyone. You belong."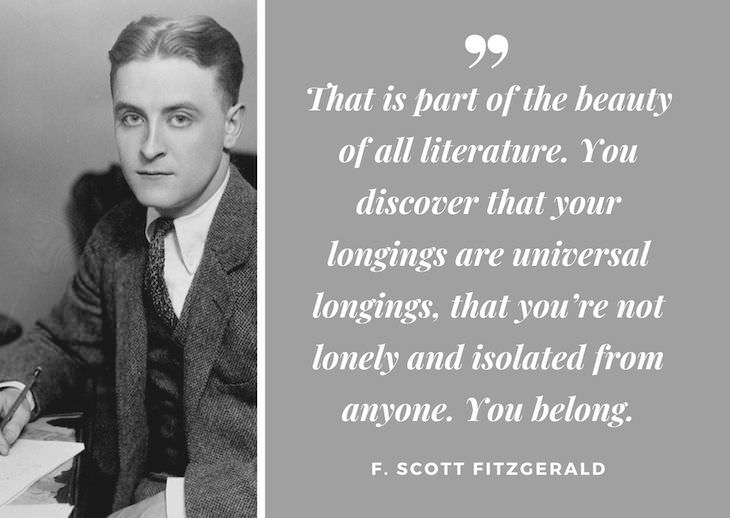 5. "For what it's worth, it's never too late to be whoever you want to be."
6. "Let us learn to show our friendship for a man when he is alive and not after he is dead."
Related: 13 Quotes From the Greatest Minds of the 20th Century
7. "We all have souls of different ages."
8. "To be kind is more important than to be right. Many times, what people need is not a brilliant mind that speaks but a special heart that listens."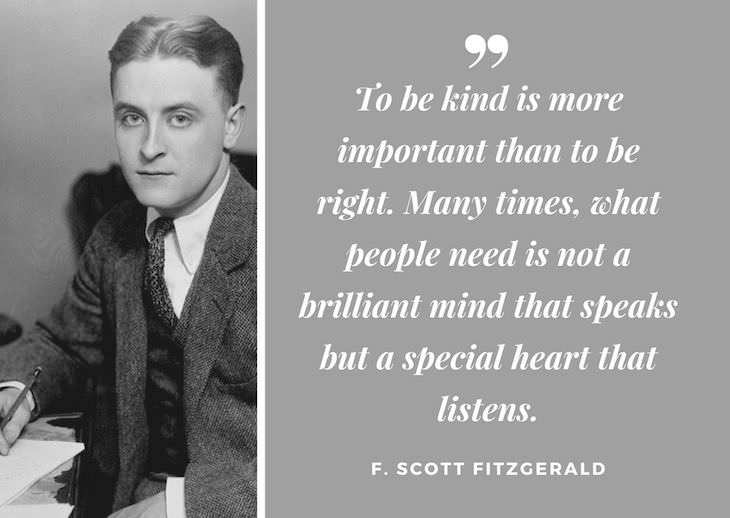 9. "Personality is an unbroken series of successful gestures."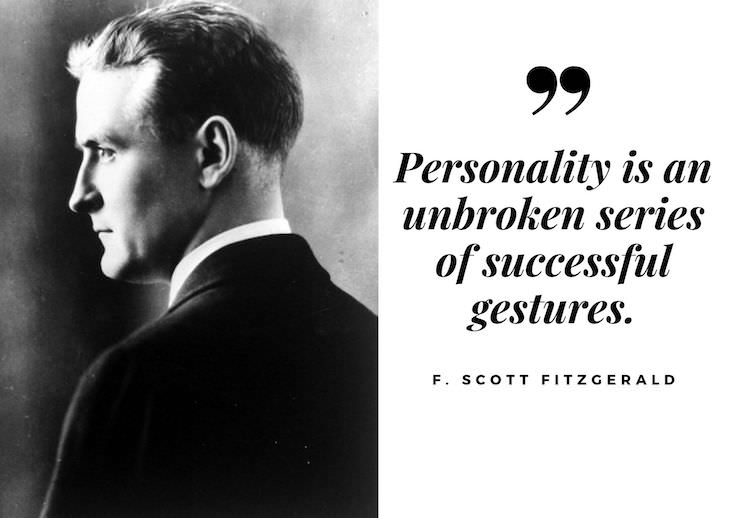 Related: 14 Agatha Christie Quotes That Will Make You Think
10. "What people are ashamed of usually makes a good story."
11. "Genius is the ability to put into effect what is on your mind."
12. "Growing up, that is a terribly hard thing to do. It is much easier to skip it and go from one childhood to another."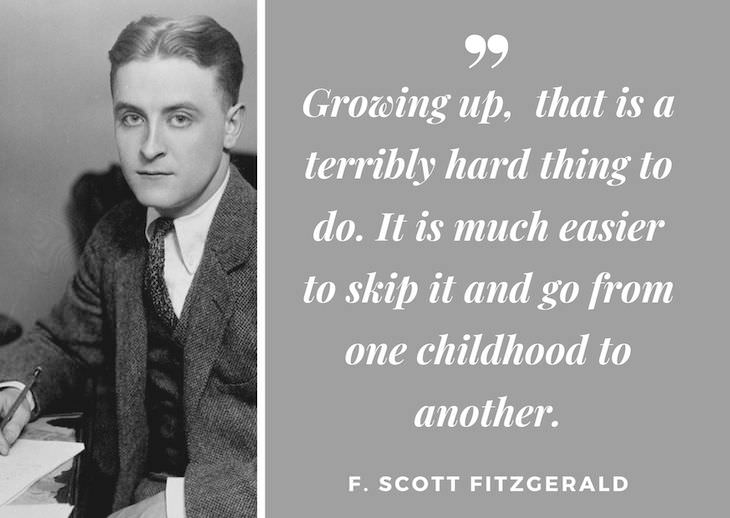 13. "The world only exists in your eyes. You can make it as big or as small as you want."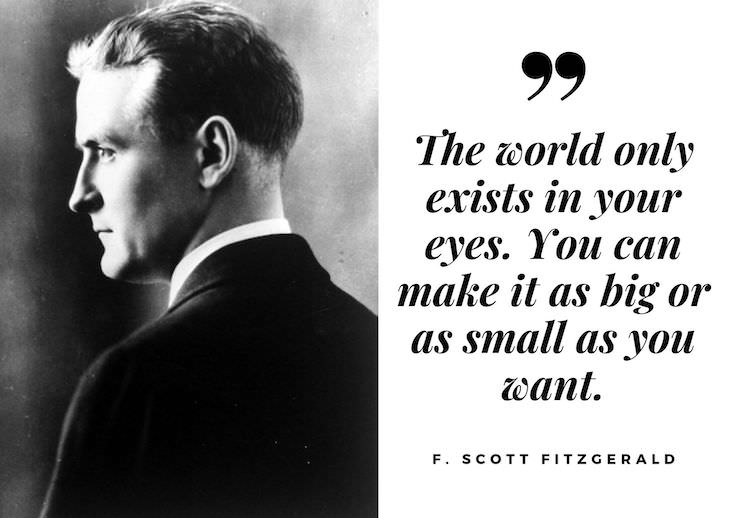 14. "Well, you never knew exactly how much space you occupied in people's lives."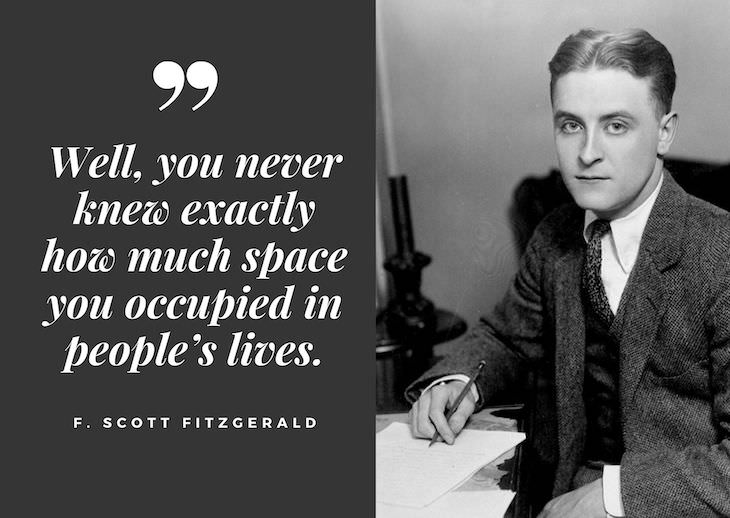 15. "You don't write because you want to say something, you write because you have something to say."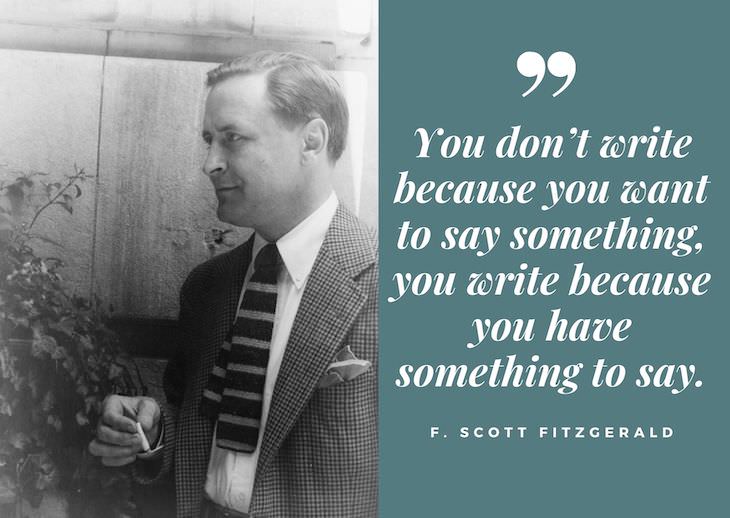 Share these quotes with someone who would love them